Cheese and Marmite Scrolls Recipe
When it comes to Marmite I am certainly in the love it camp. This does cause a problem, however, whilst I am trying to lay off the bread, as there is no receptacle for this truly British savoury spread. I have missed slathering it on thick white bread with butter, and while these Cheese and Marmite Scrolls are not exactly carb free, some things are worth eating. And these warm rolls of deliciousness are just that.
There's a chill in the air tonight the likes of which I haven't felt since early May. Part of me loves it, but the other part is yearning for the glorious summer just gone. Now is the time for warming, comfort food, let's kiss goodbye to dressed leaves for the time being. These Cheese and Marmite Scrolls are made from a soft, scone like dough, flavoured with both strong cheddar and parmesan cheeses.  These are sprinkled onto a layer of Marmite which adds a salty, sharpness which is totally addictive. These warm rolls can be served in all sorts of scenarios. On their own, warm and straight from the oven, buttered served with some homemade soup, as part of a brunch line up, in fact I don't think there's an occasion when these cheesy treats shouldn't be served. It is with huge thanks to the Sainsbury's Magazine for this tasty little number.
I had a lovely day today, it was pissing with rain so I spent most of the day holed up in my kitchen baking up a storm. Some days are made for food blogging and today was just one of those days. A day for cosiness, for recipe testing and eating and for the usual bloody sink full of washing up.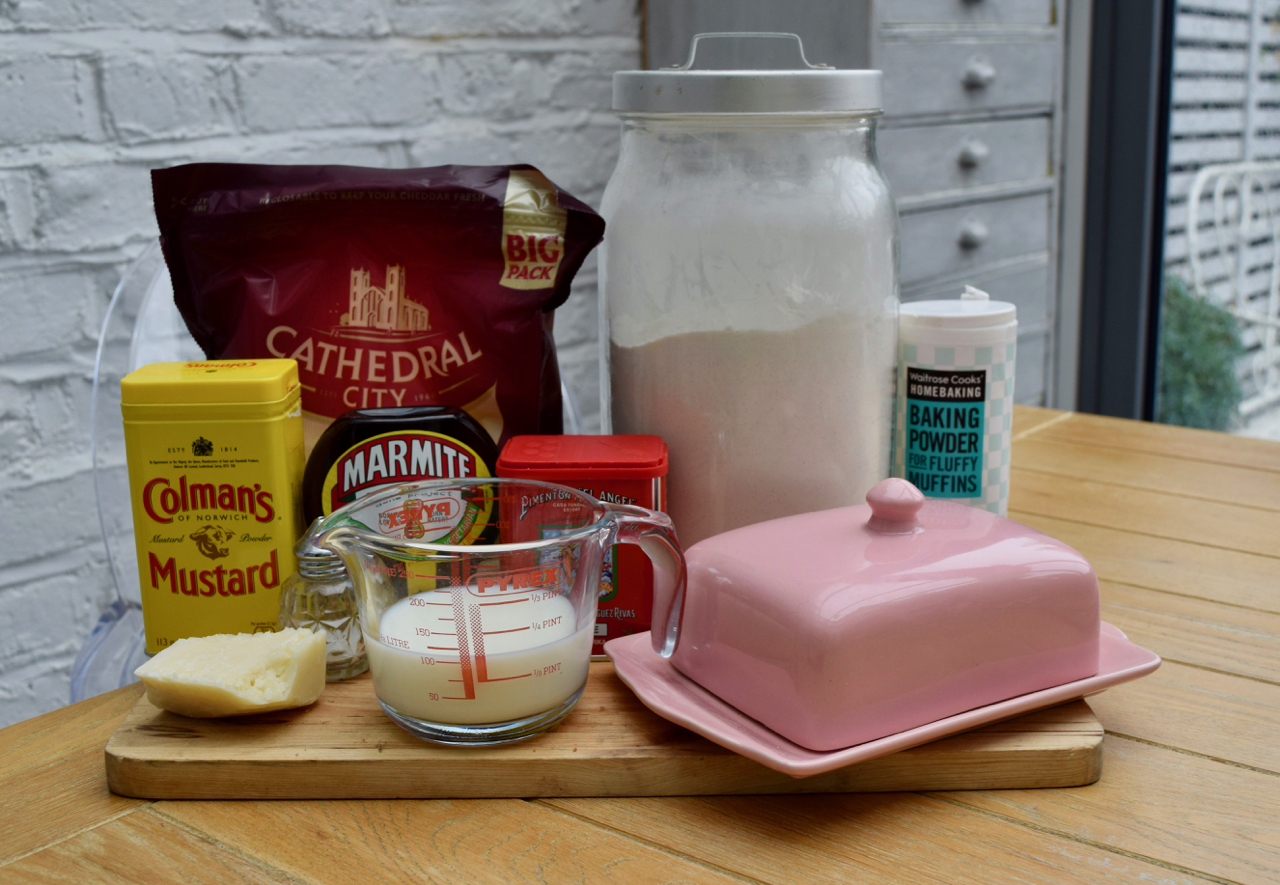 A quintessentially British line up of ingredients here. Now I wouldn't ordinarily buy pre grated cheese but it was on offer and it's useful for when George wants to make Mug Mac and Cheese. The recipe suggested cayenne pepper which I couldn't find in my spice cupboard of shame, so I went for smoked paprika, which worked just fine.
Make a start on these by pre heating the oven to 160 degrees fan assisted and lining a large baking sheet. Next, take your food processor and add the cold butter, 50g of the cheese, the self raising flour, baking powder, mustard, paprika and salt.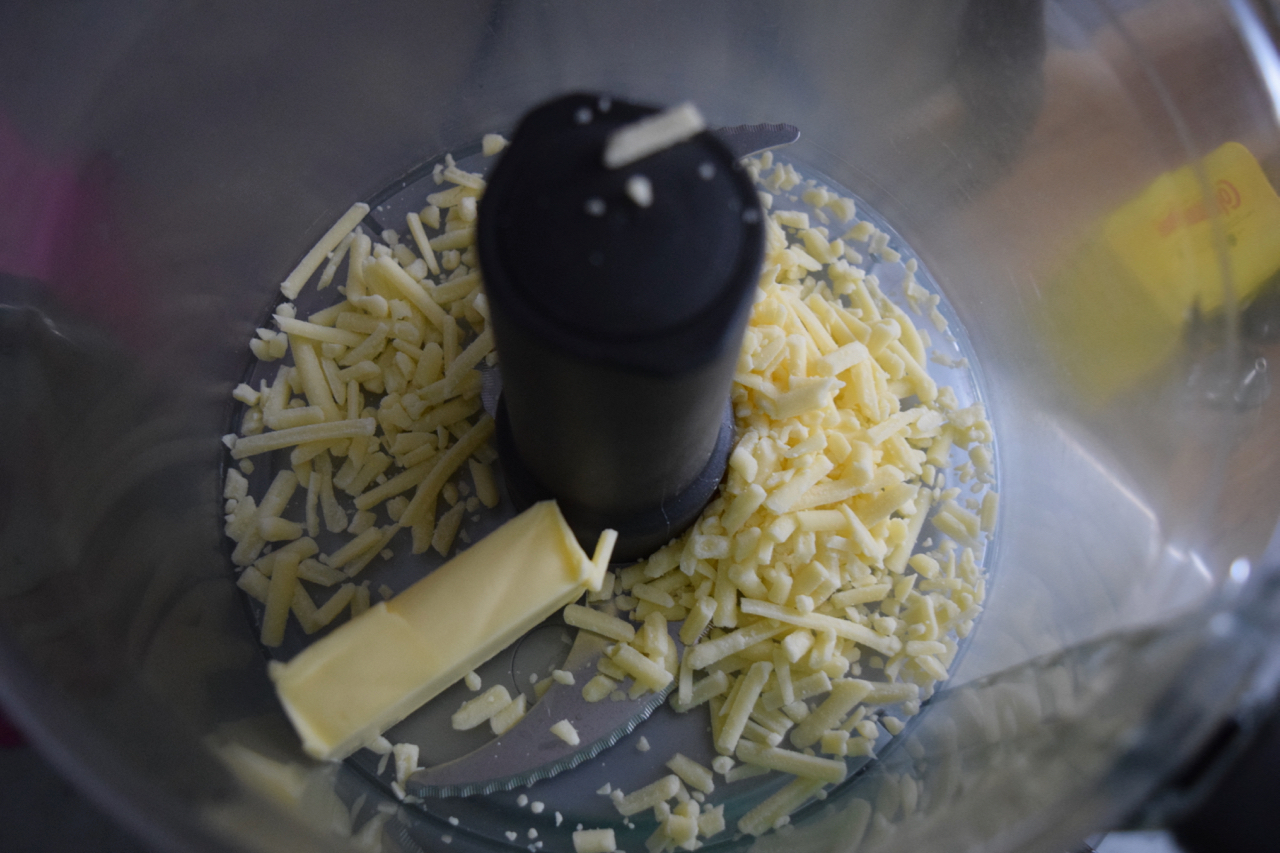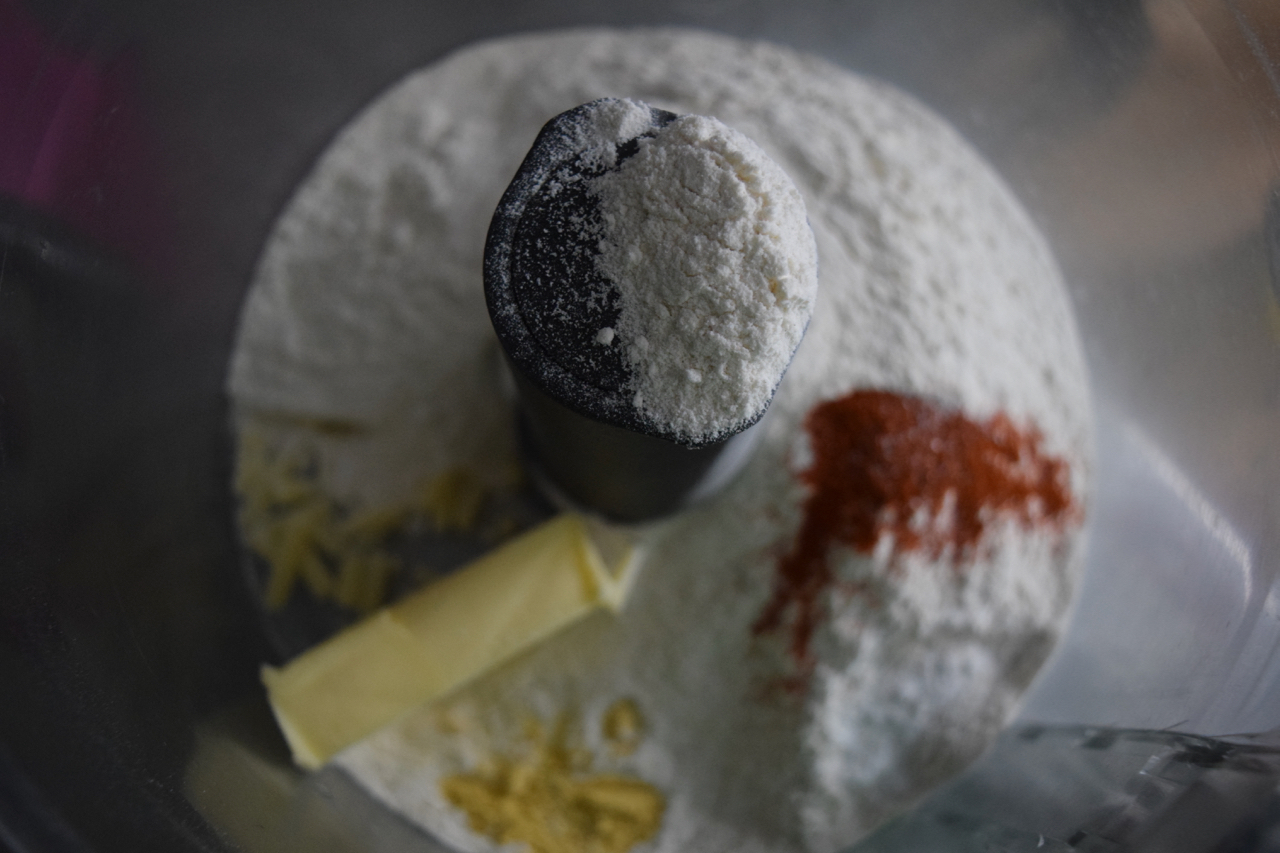 Process until the mixture looks like breadcrumbs. Btw, if you don't have a food processor then rub the butter into the flour and spice mixture by hand then stir in the cheese. No real drama, it may just take a little longer.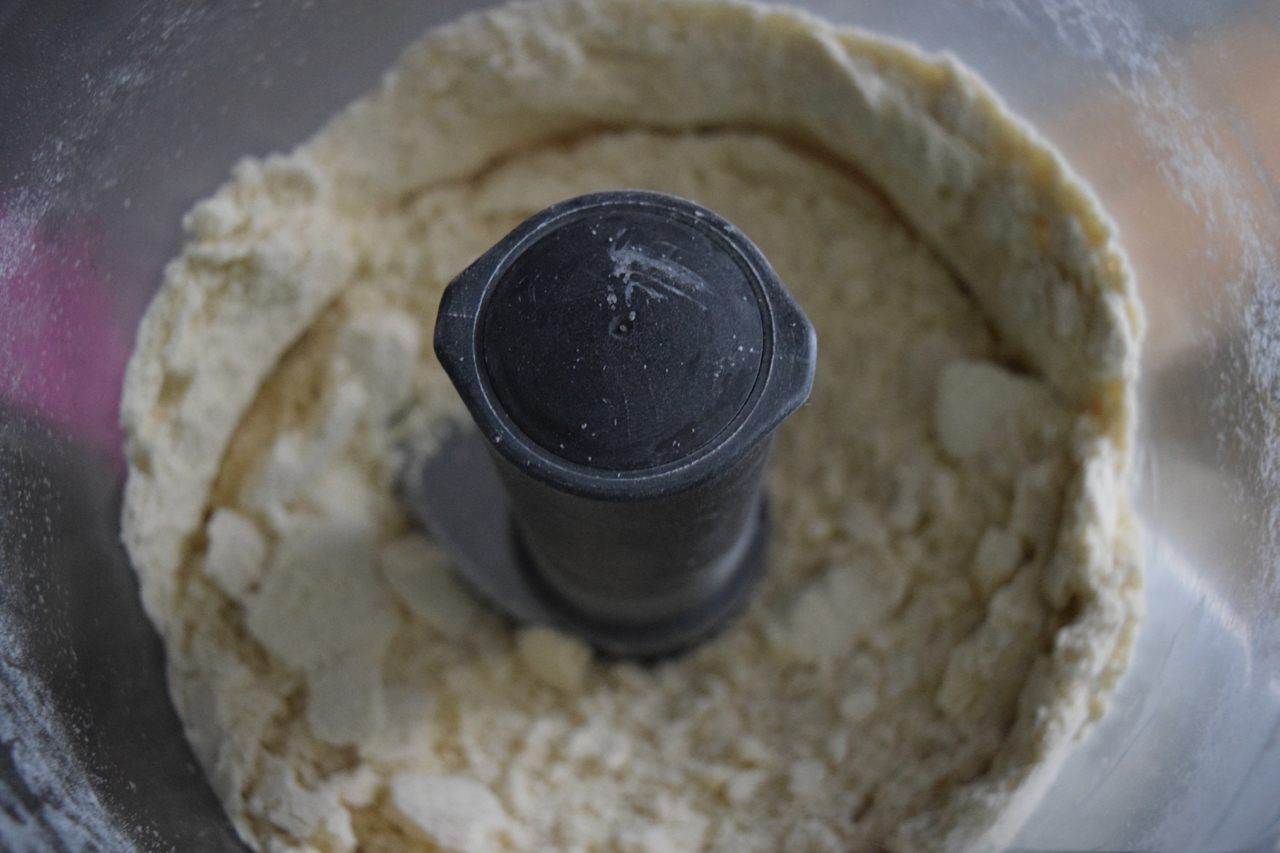 Pour the milk into the mixer or your bowl and mix until you have a soft, but not sticky dough.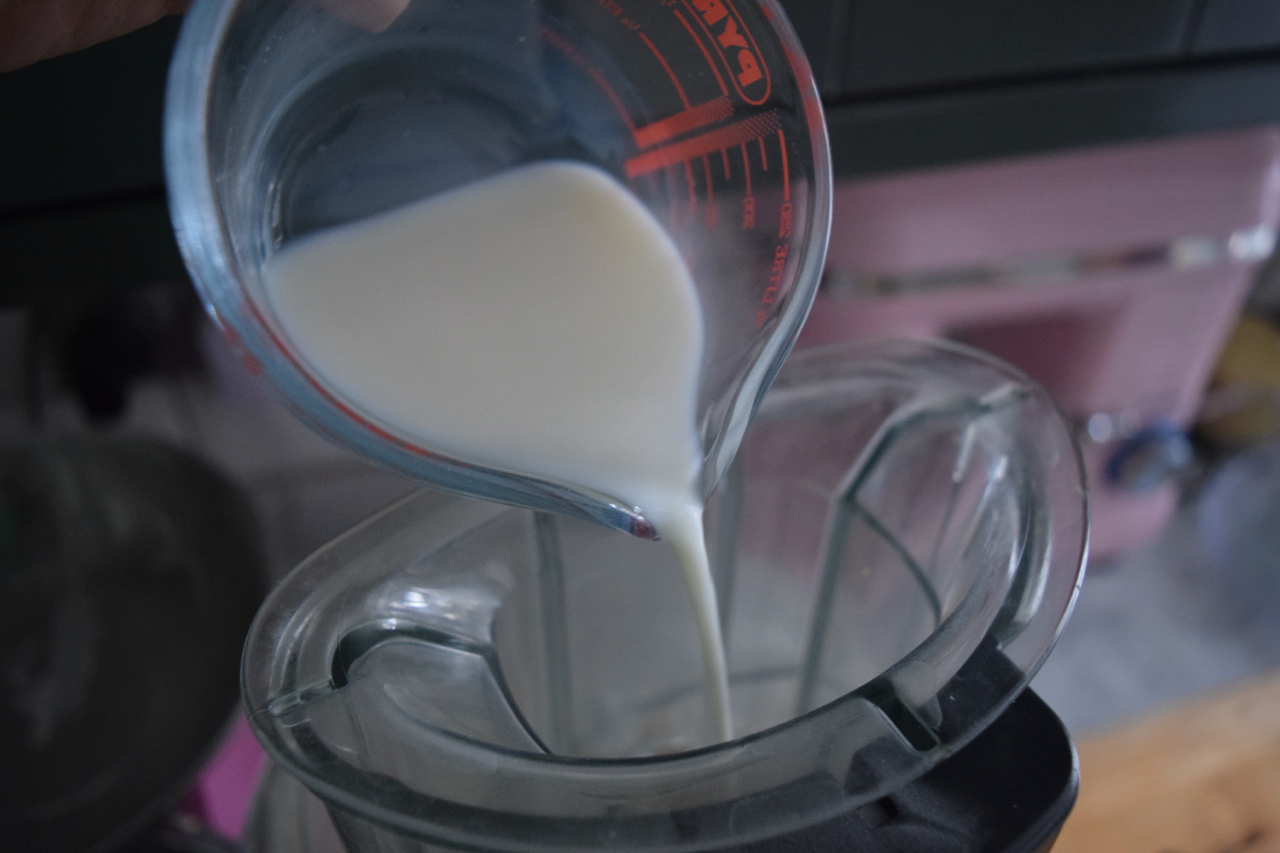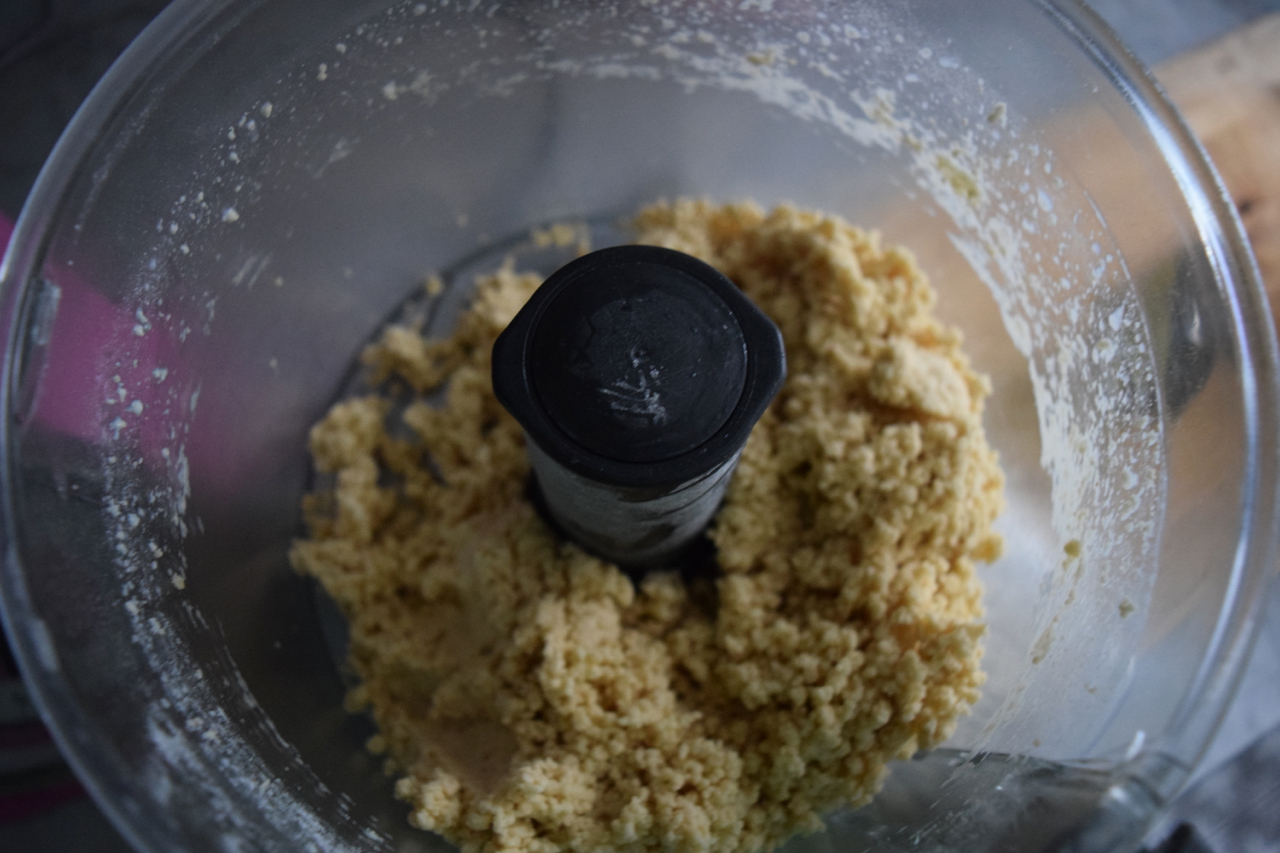 Turn this tasty dough out onto a floured work surface and roll out into a large rectangle measuring around 18cm by 24cm. Don't bother with a ruler, just guesstimate.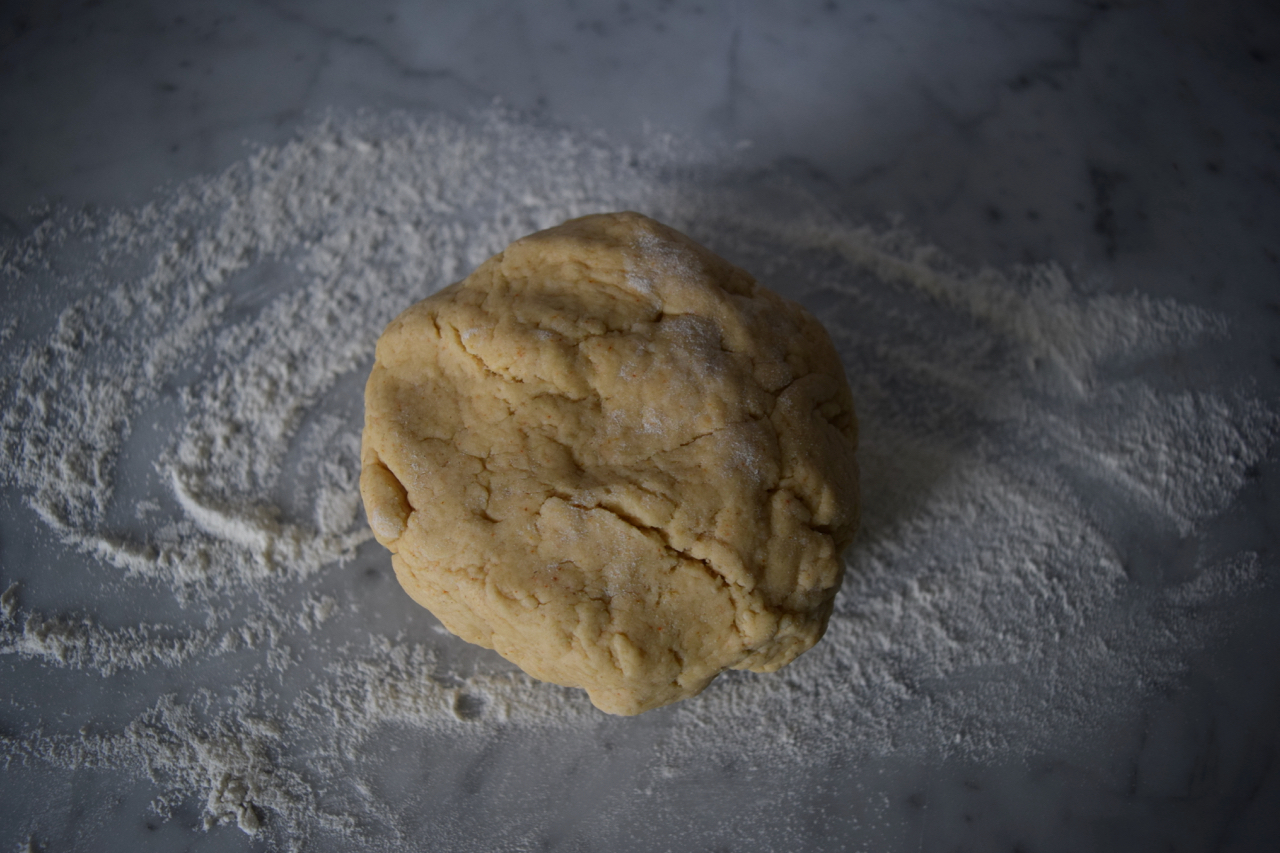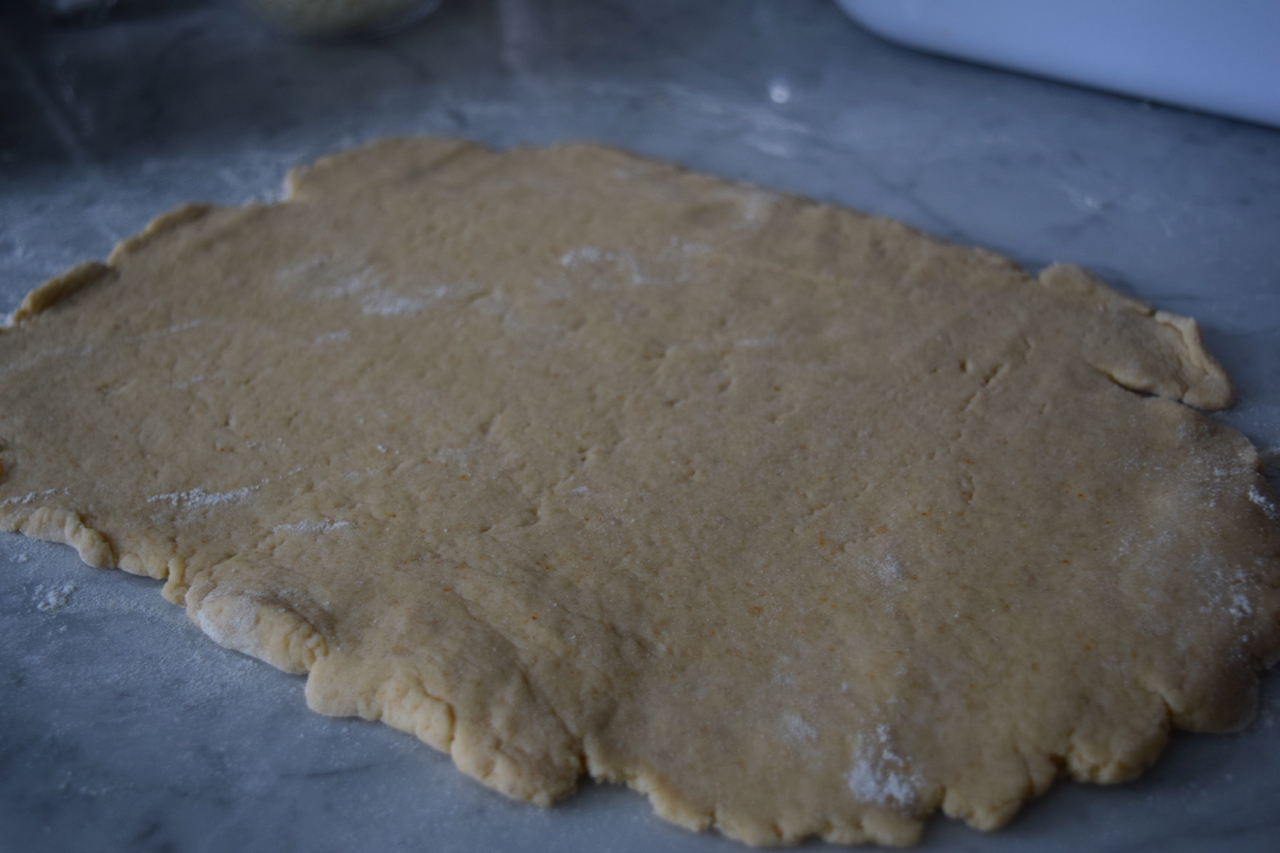 Spread this dough with the divine Marmite. I had squeezy Marmite so just drizzled it on then spread it with a knife. If yours is the jarred variety, it may need a second or two in the microwave to slacken it off.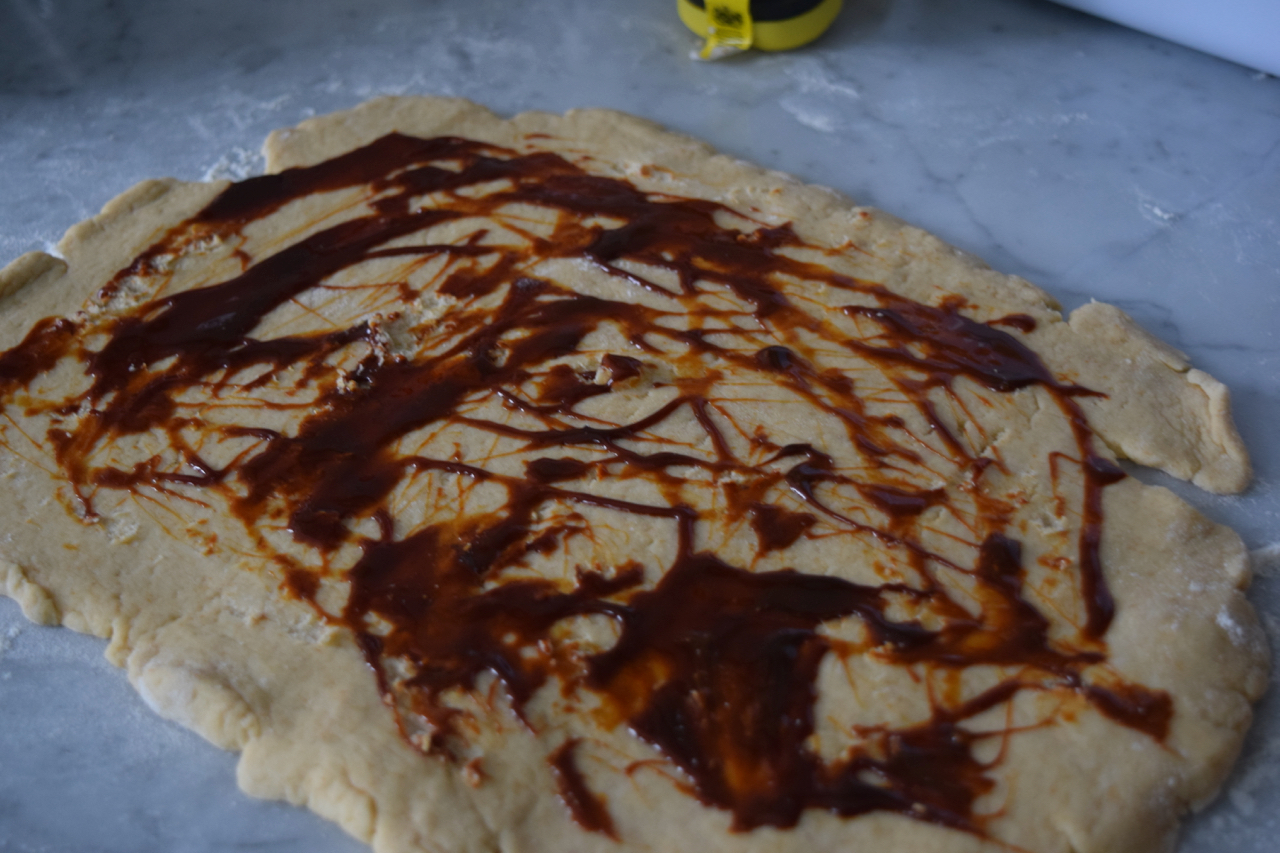 I am quite the abstract impressionist artist don't you know. Mix the parmesan with the remaining 75g of cheddar then, sprinkle all but two tablespoons of the cheeses onto the dough.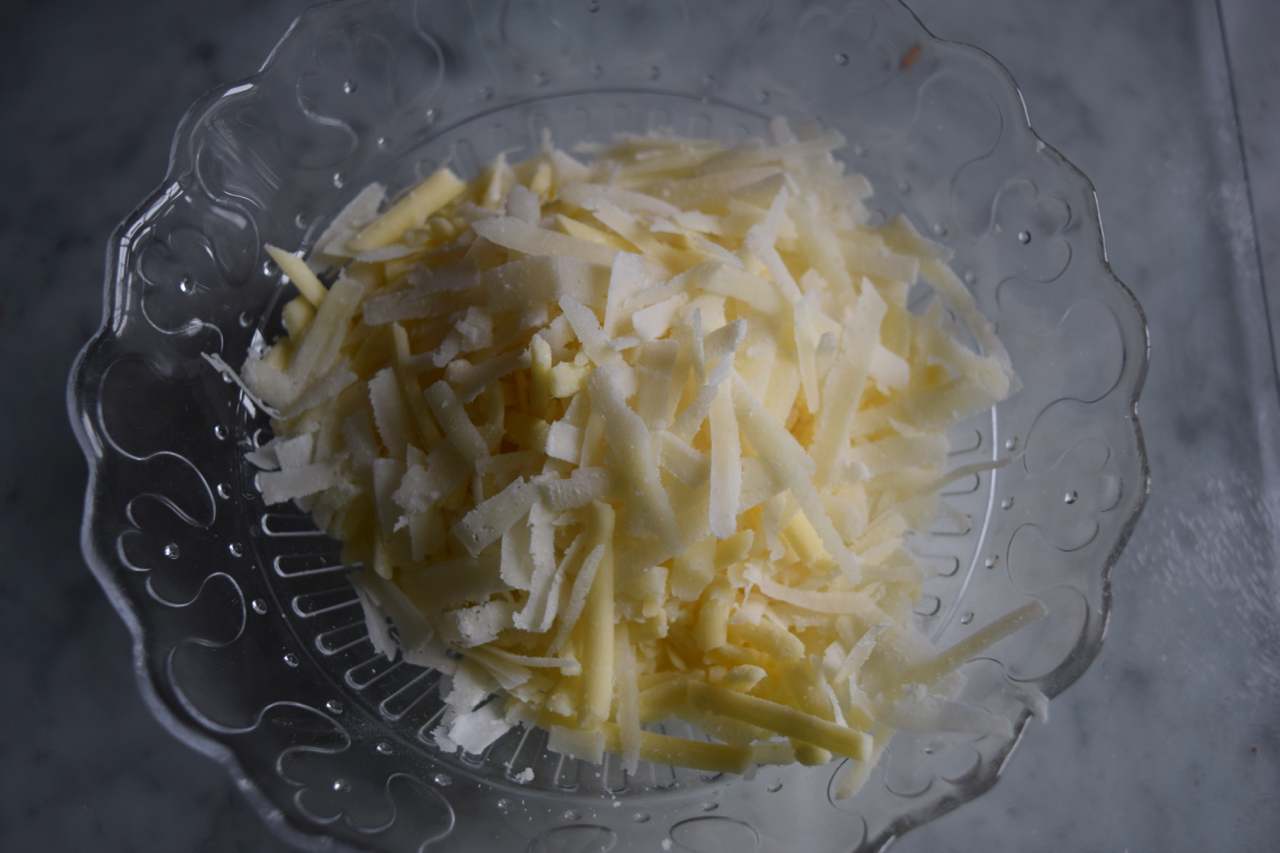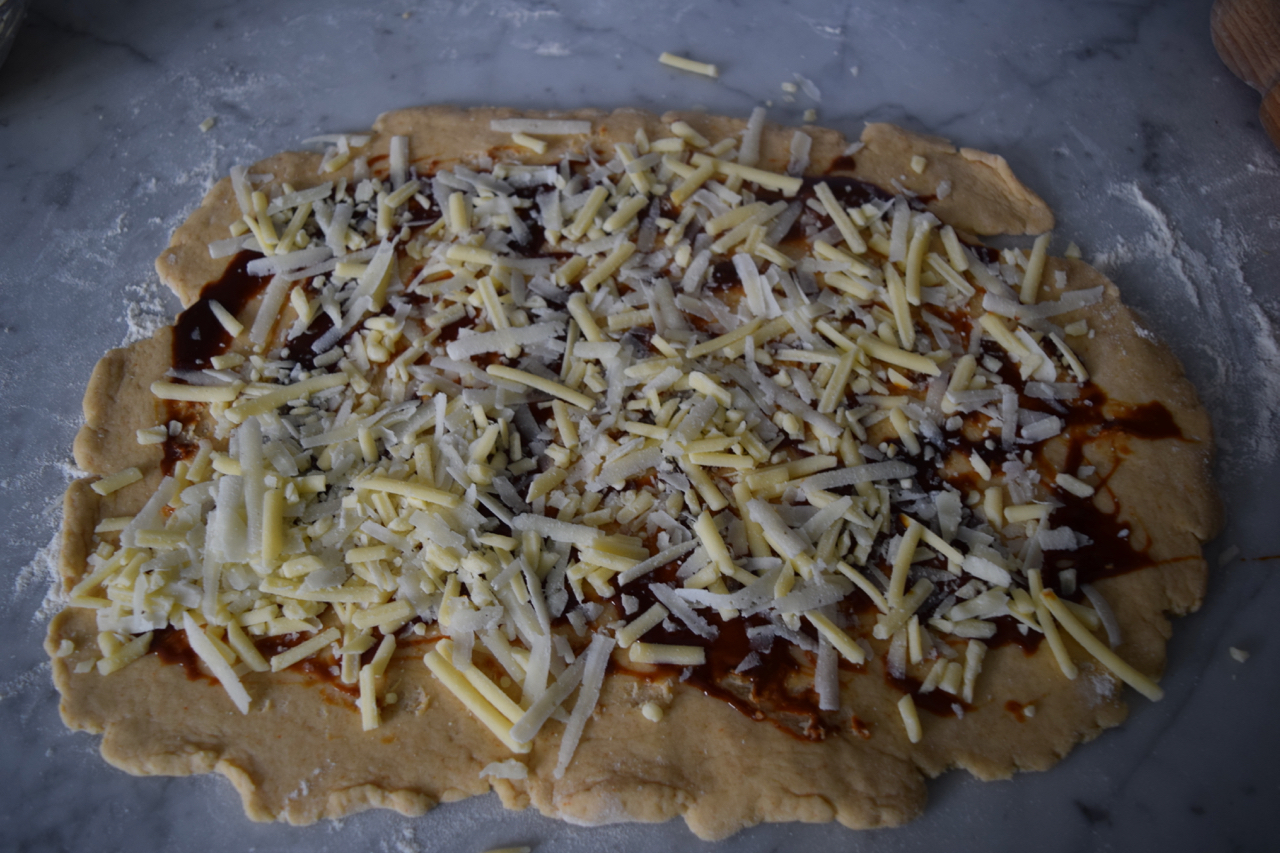 Roll up this savoury, cheesy dough from the long end, until you have a sausage shape.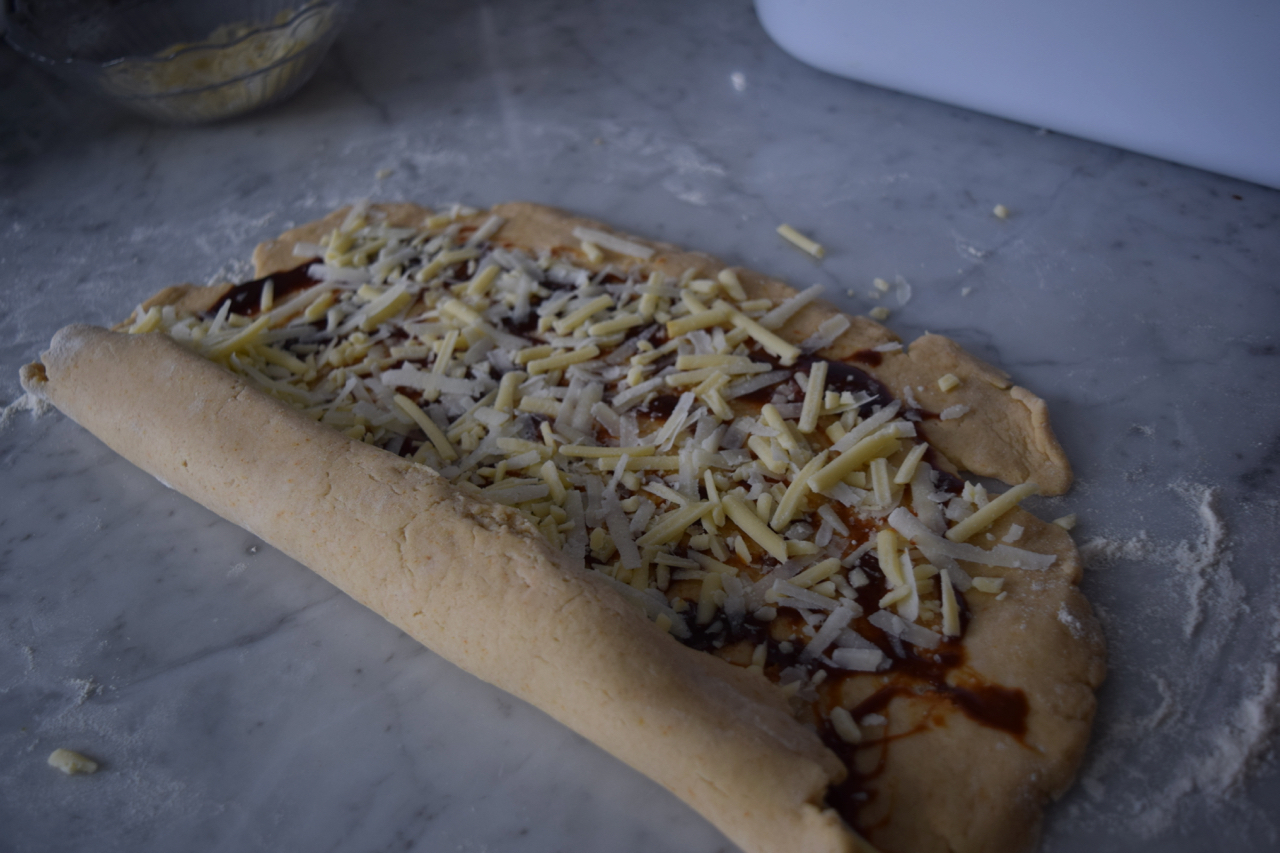 Cut the sausage into 8 equal pieces and lay these cut side up onto your lined baking sheet.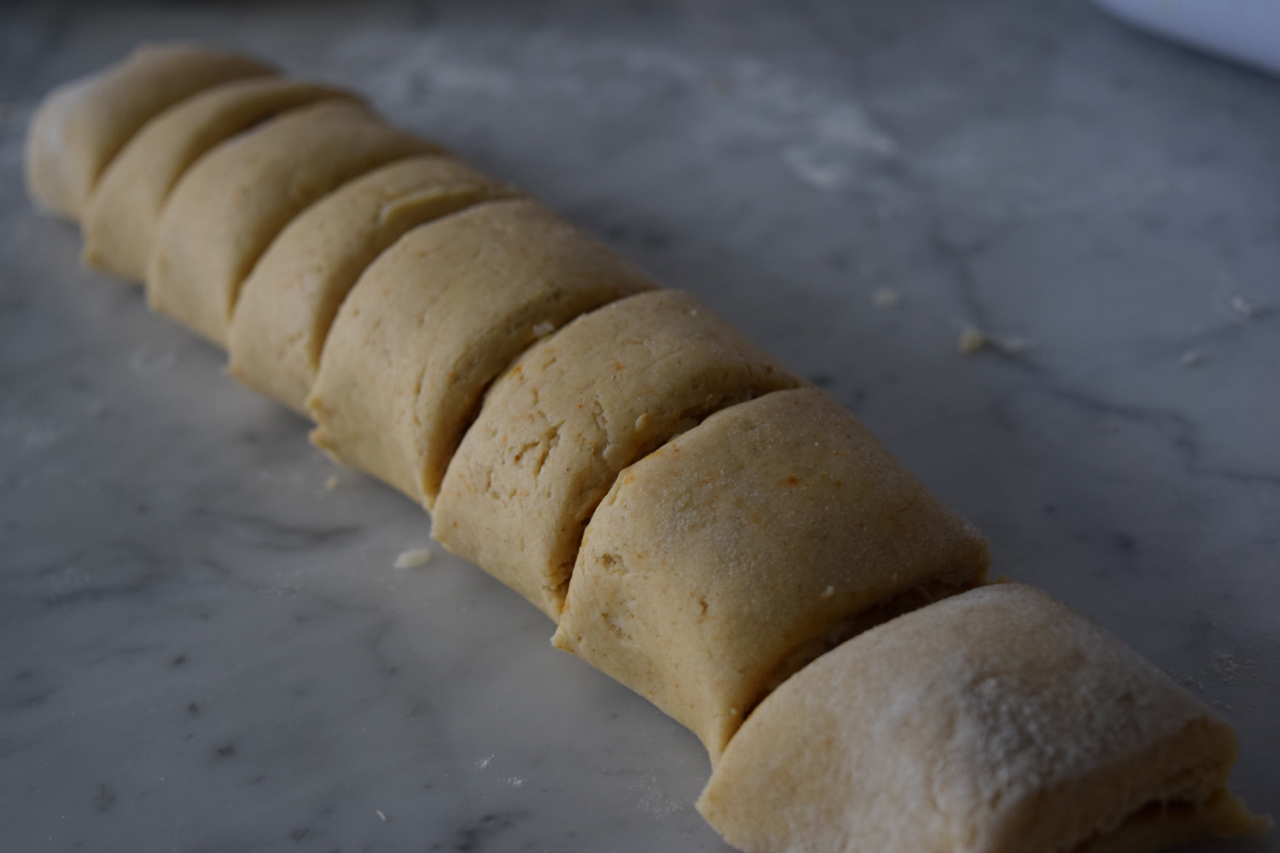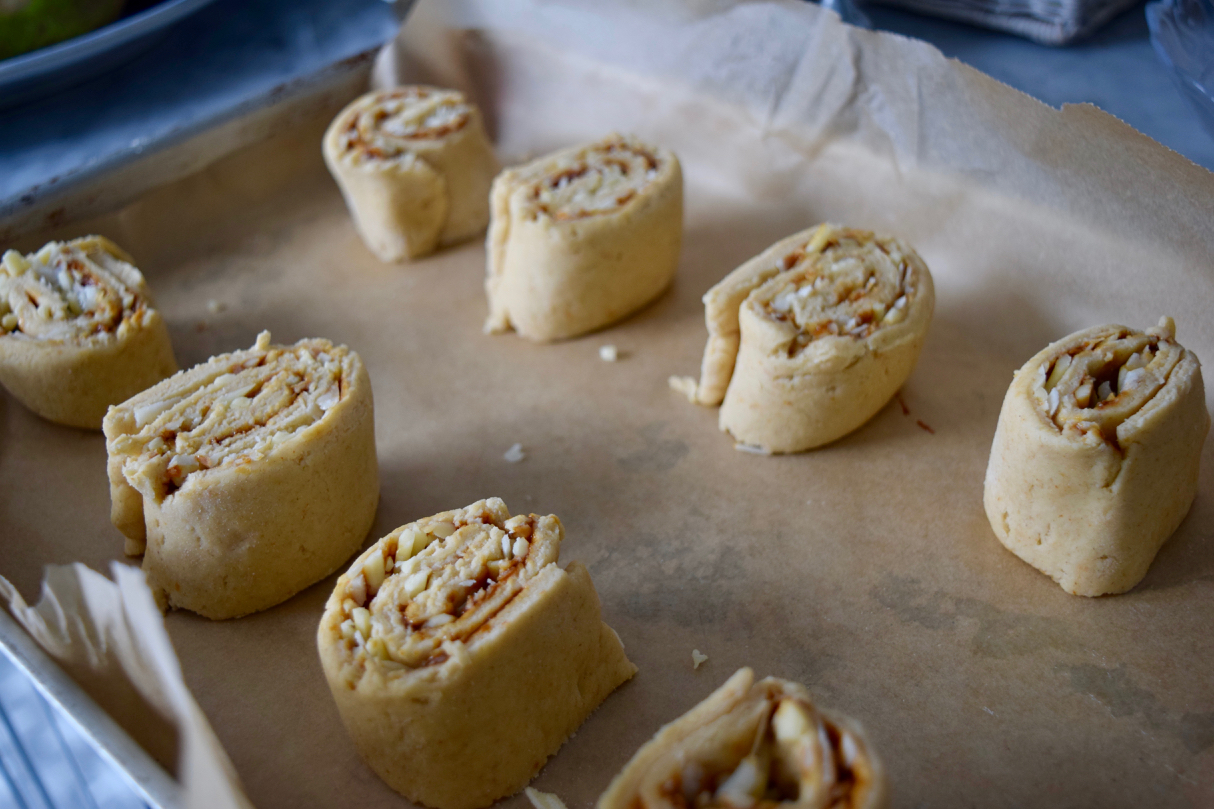 Brush the rolls with a splash of milk then sprinkle with the reserved parmesan and cheddar mixture.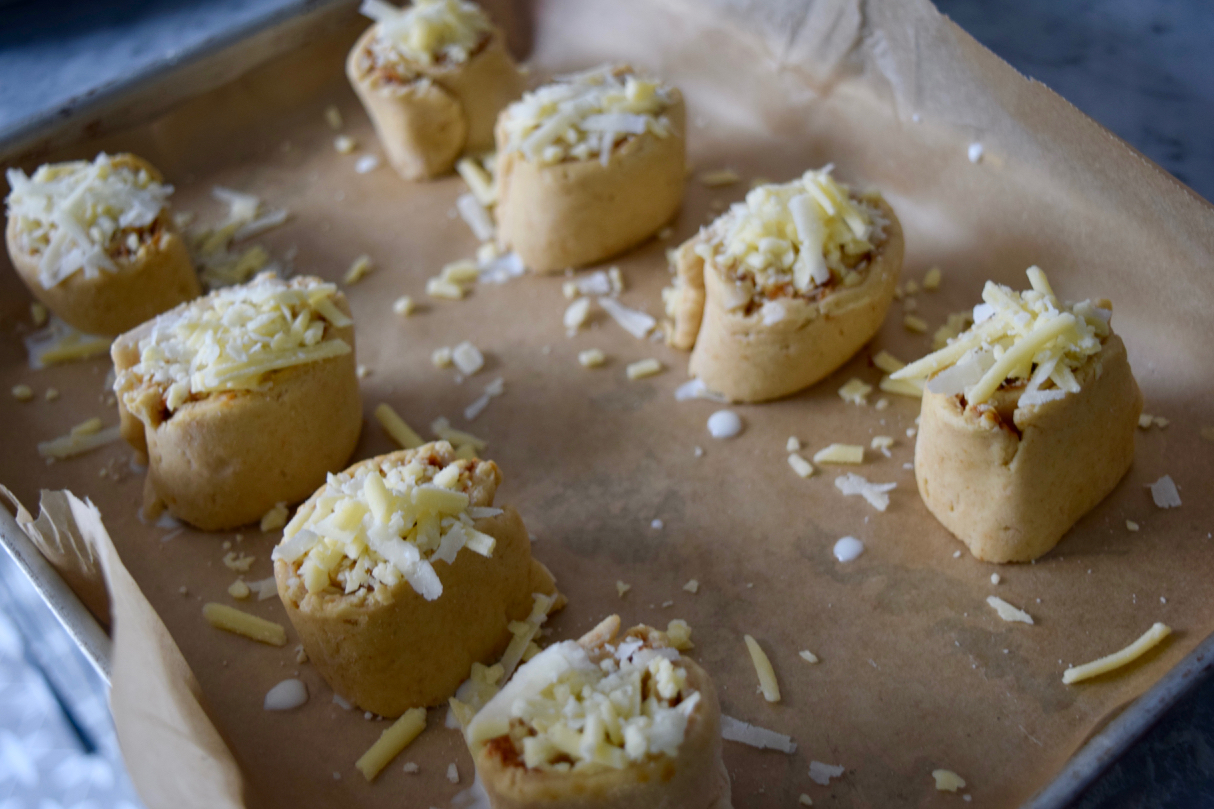 Place the scrolls into the oven for around 20 minutes. They will be golden, firm and smelling as though they came from cheese heaven.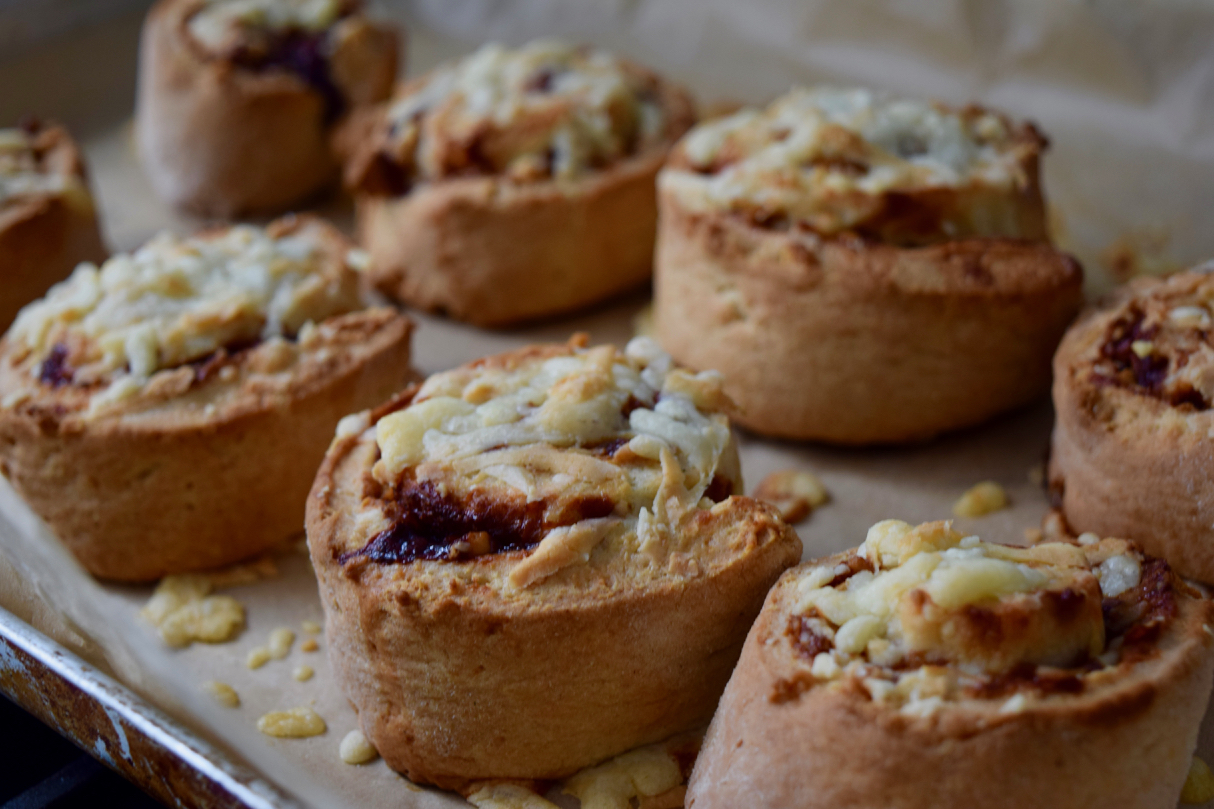 Try as hard as you can to not to burn your mouth on these beautiful, Marmitey treats. Leave them to cool for at least 10 minutes.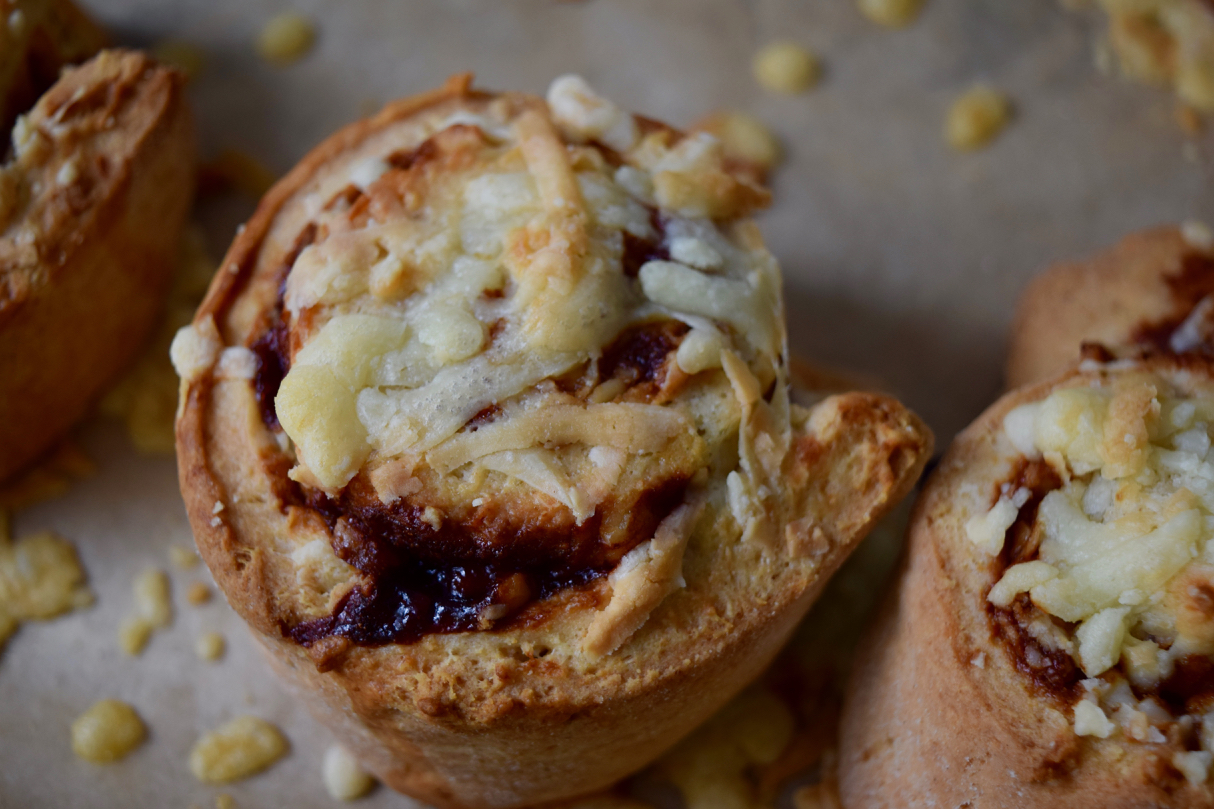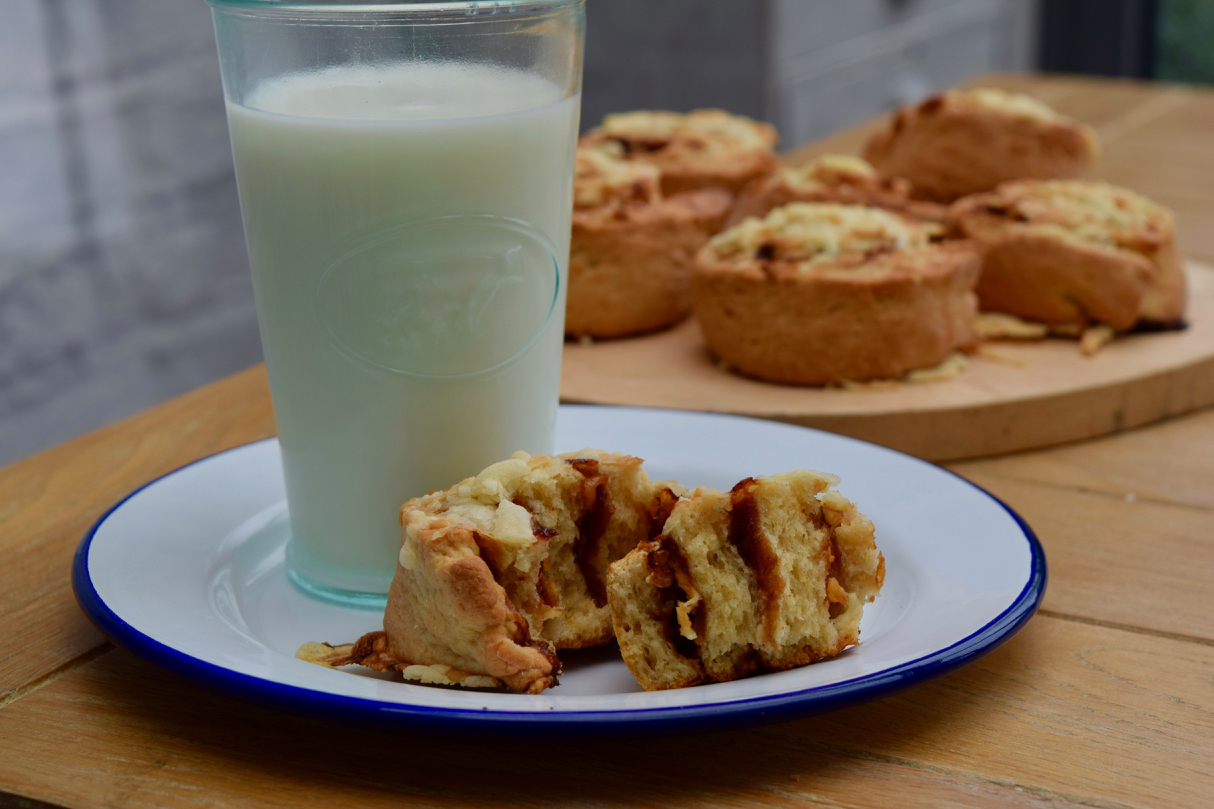 I will find any excuse to eat Marmite and cheese, together or on their own. My penchant for all things savoury is back with vengeance and nothing is more savoury and delicious than these warm, baked treats. It's time for a bit of autumn comfort eating and these Cheese and Marmite Scrolls fit the bill perfectly.
Lucy x
Cheese and Marmite Scrolls Recipe
Makes 8
You will need a food processor or a large bowl and a lined baking tray
125g strong cheddar, grated
55g cold butter, chopped
225g self raising flour, plus extra for dusting
1 teaspoon baking powder
1/2 teaspoon mustard powder or use made-up mustard
1/4 teaspoon cayenne pepper or paprika
A pinch of salt
120ml milk, plus a splash for brushing
3 teaspoons Marmite, warm in the microwave if it's stiff.
25g Parmesan, grated, or just use more strong cheddar
Pre heat your oven to 160 degrees fan assisted and line a large baking sheet with baking paper.
In your food processor add 50g of the cheddar, butter, self raising flour, baking powder, mustard and paprika and a pinch of salt. Process until the mixture resembles breadcrumbs.
Pour in the milk until you have a soft, but not sticky, dough. Turn out onto a floured work surface and form into a ball.
With a floured rolling pin roll the dough into a rectangle sized around 24cm x 18cm. Spoon on the Marmite, warming in the microwave if it's a little stiff, and spread out over the dough. Mix the remaining 75g of strong cheddar with the 25g parmesan and sprinkle all but a couple of tablespoons over the Marmitey dough.
Roll up from the long side until you have a sausage shape. Trim the straggly ends then cut the sausage into 8 pieces then lay each piece, cut side up, onto the lined tray.
Brush the rolls with a little milk the sprinkle each one with the remaining couple of tablespoons of cheese. Place into the pre heated oven and cook for around 20 minutes or until golden, firm and smelling divine.
These Cheese and Marmite Scrolls are best eaten warm from the oven, but can be reheated in the next day or two if needed.