Nutella Martini Recipe
The long Easter weekend is finally here and I won't lie to you, I am bloody exhausted. Even though Easter is early this year, it has been a long time coming. When Easter finally arrives, I feel spring is here at last and we can kiss a great big, see ya and goodbye to winter. That said the forecast for the long weekend is typically shit and it's umbrellas at the ready for any pub trips or ramblings you have planned. My best plan for you is to stay indoors with a couple of Nutella Martinis for company.
I am by no means one of those Nutella fiends who gets through jars of the stuff. George loves it and slathers it on bread at any given moment. I, on the other hand, don't mind eating a big spoonful straight from the jar, but I can really take it or leave it. Until I discovered a Nutella Martini that is. I feel, at last, I have found the perfect vehicle for Nutella, apart from my Nutella Chocolate Chip Slice, that is. Once blended with milk, vodka and either almondy Amaretti or hazelnut Frangelico this makes the most wonderful rich and incredibly drinkable Easter Good Friday Cocktail. This brilliant recipe came from the Sainsbury's Magazine, with thanks to them.
Having been *sort of* off the refined sugar for Lent, I am so looking forward to indulging in one or two chocolate based treats over Easter. This Nutella Martini is a welcome return for me to the world of sweetness. Oh how I have missed you old friend, refined sugar.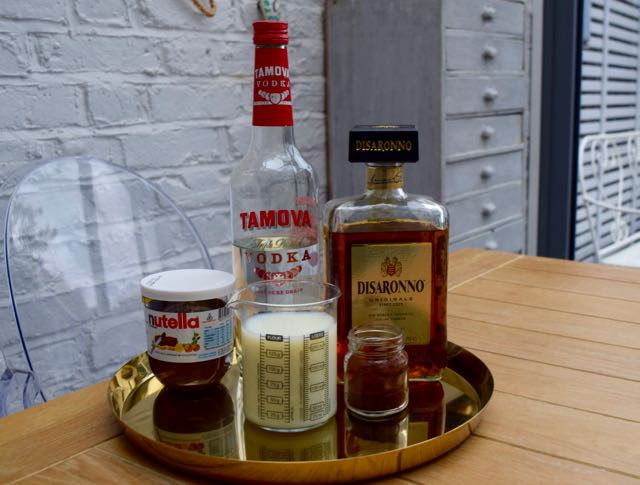 Nothing says Easter like a bottle of vodka and some Nutella I think. At least I had the good grace to use skimmed milk, although any milk would work there – the original recipe suggested almond to tie in with the Amaretti.
Make a start with the Nutella milk as this needs a while to cool down. Measure out your milk in a jug or pan and add the Nutella. Next, spoon in the cocoa powder and then heat in a pan or microwave until just simmering.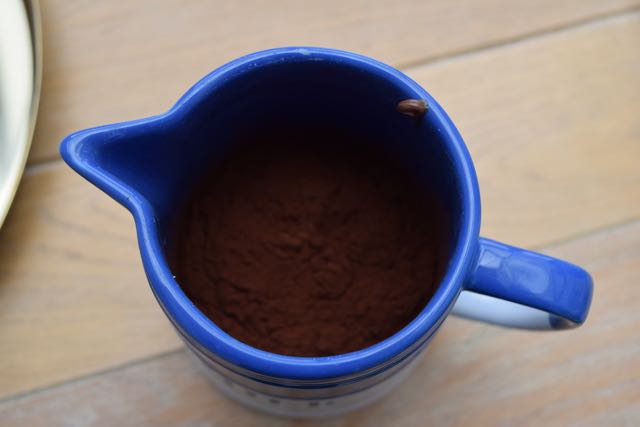 Give it a good whisk to blend the ingredients then leave to to cool completely.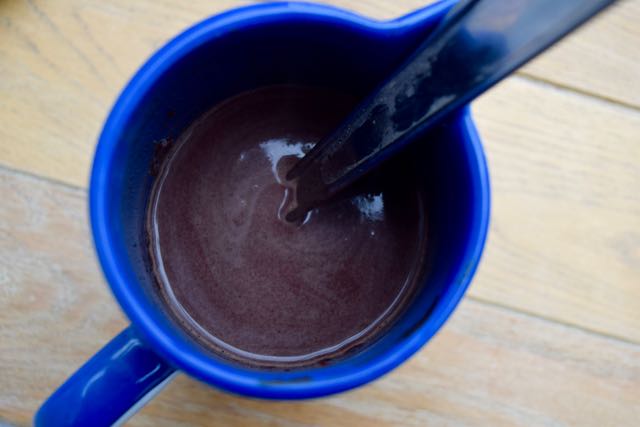 When your Nutella blend has cooled right down and you are ready for your Easter Martini then take your cocktail shaker and add a good handful of ice.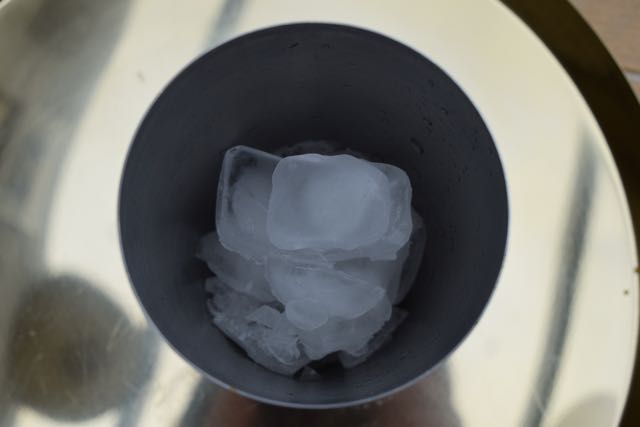 Pour on the chocolate milk then measure in the Amaretti or Frangelico and then the vodka.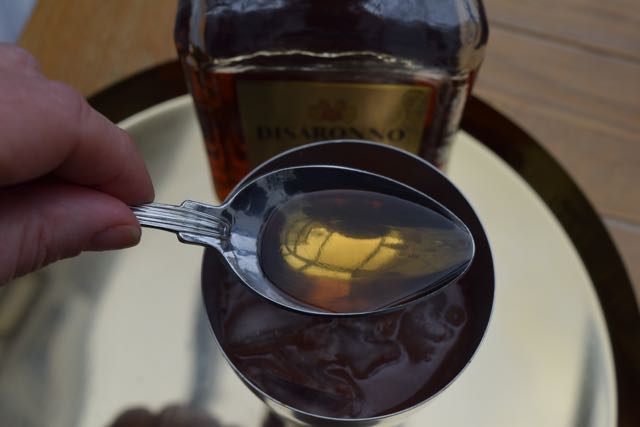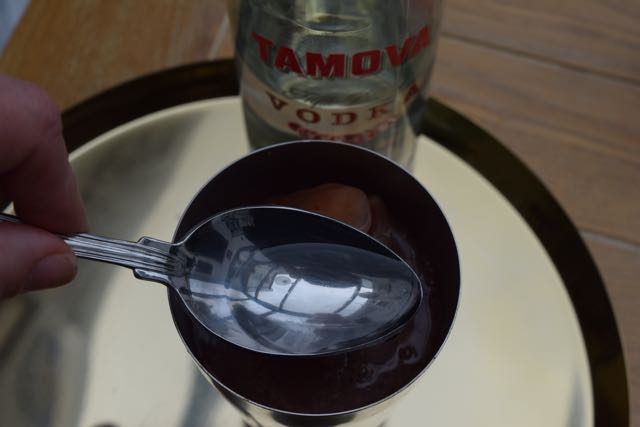 Shake this beyond delicious blend until chilled then pour into two elegant martini glasses.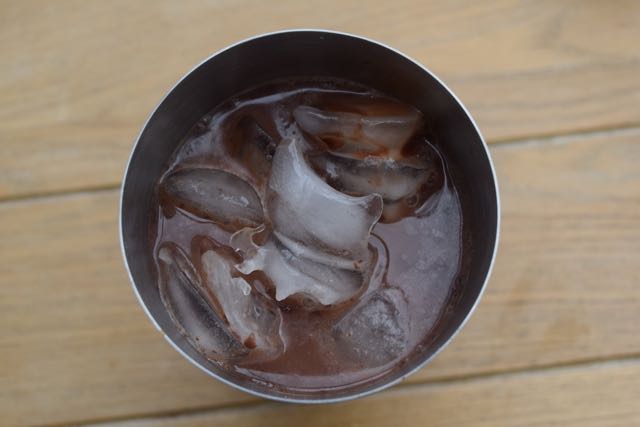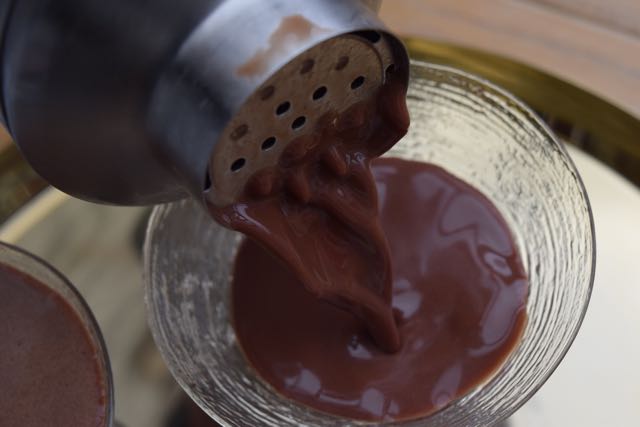 Decorate this with some grated chocolate and maybe a side of mini eggs, as it's Easter.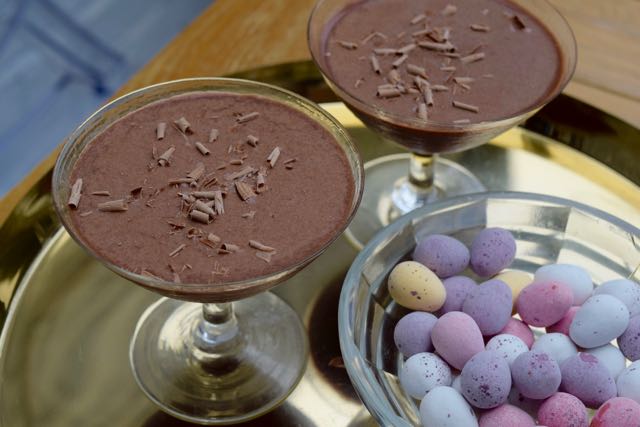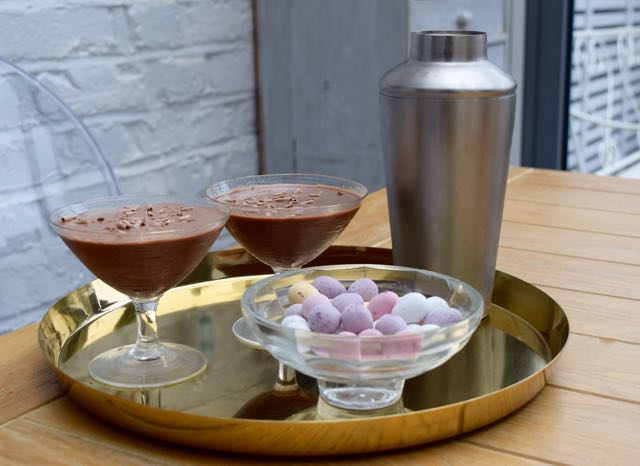 On first sight I thought this cocktail was going to be sickly and far too much. But oh no, I couldn't have been more wrong. It's rich, dark with a generous hint of nuttiness. I can think of no more pleasant way to spend this Good Friday than sipping a Nutella Martini and spending some time with my family.
Happy Easter and my love to you and yours.
Lucy x
Nutella Martini Recipe
Makes 2
You will need a cocktail shaker and Martini glasses
250ml milk, I used skimmed, but try almond, whole, semi skimmed, anyone is good
50g Nutella
1 tablespoon cocoa powder
2 tablespoons Amaretti or Frangelico liqueurs
2 tablespoons Vodka
Ice
Grated chocolate to garnish and maybe some Mini Eggs
Take a jug or small pan and pour in the milk, measure in the Nutella and cocoa powder. Heat on the hob or in the microwave until the Nutella has melted then whisk to blend. Leave to cool completely.
When the milk has cooled, add a handful of ice to your cocktail shaker then pour in the Nutella milk. Measure in the Amaretti or Frangelico and the vodka then shake until the shaker feels chilled to touch.
Pour into your Martini glasses then garnish with grated chocolate. Sip and feel in choc nut heaven.
SaveSave
SaveSave
SaveSaveSaveSave