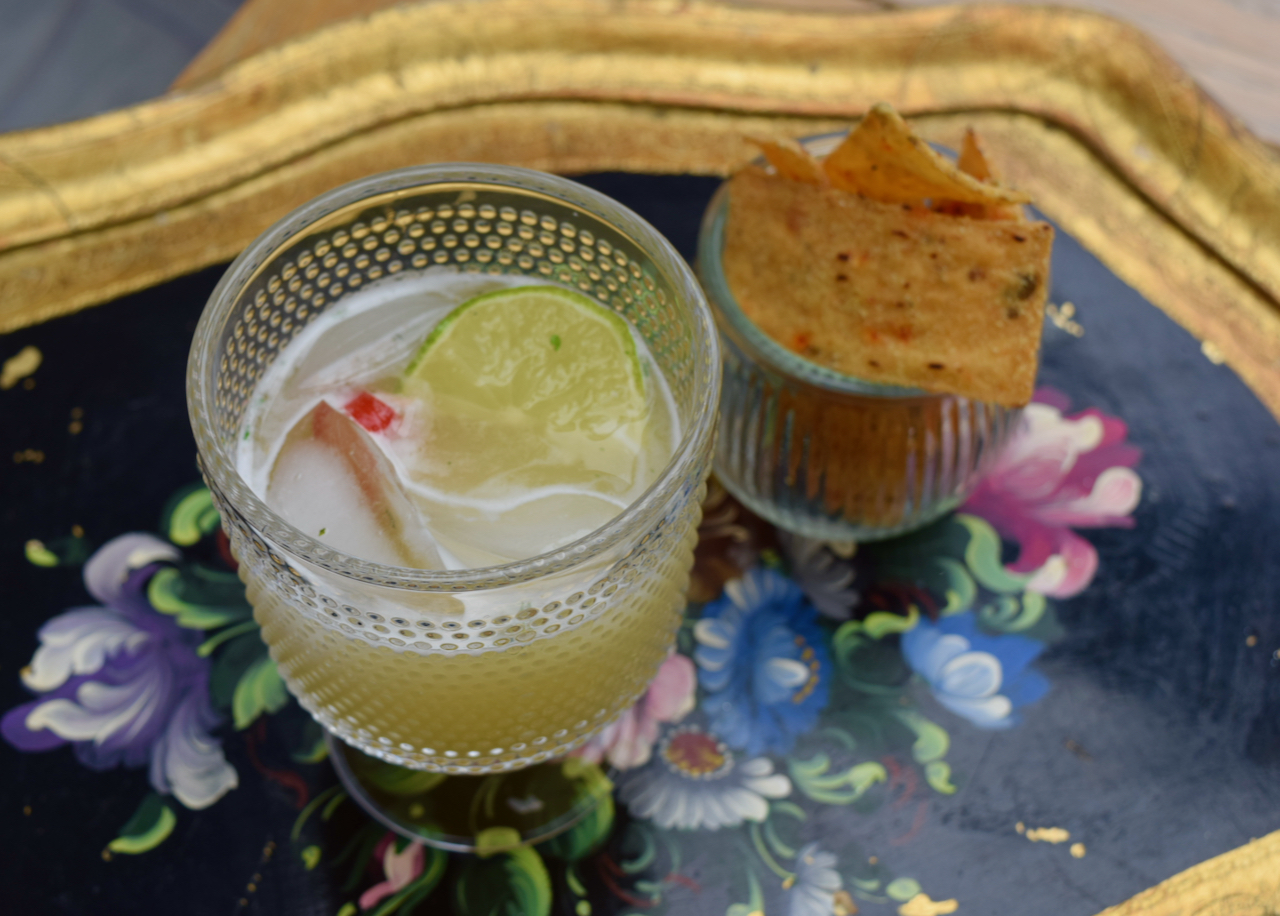 Picante Margarita recipe
I feel a bit out of practice writing a new cocktail post as it's been a while since I've posted a new one. That doesn't mean I haven't been drinking, quite the opposite. We've been seeing friends in their gardens and in our garden since we were allowed and quite a bit of booze has been imbibed. On a recent trawl of Instagram, I spotted the lovely Thomasina Miers making a Picante Margarita and I knew this would be a bit of me.
Having finished my large bottle of coffee Patron I bought myself for Christmas, I needed to focus on the small amount of Patron Silver I had *undiscovered by the boys* in my drinks cabinet. I love a Margarita but now I've discovered a Picante Margarita I am never looking back. This version has the addition of some pineapple juice, fresh mint and half a red chilli. This is not overly spicy, there's just a hint of heat and I love it. Shake the whole lot in your shaker, with ice, then pour over more ice and garnish with a lime wedge and some more red chilli.
This Picante Margarita is so fresh, tart, sweet and spicy and, I know I say this a lot, my new favourite drink.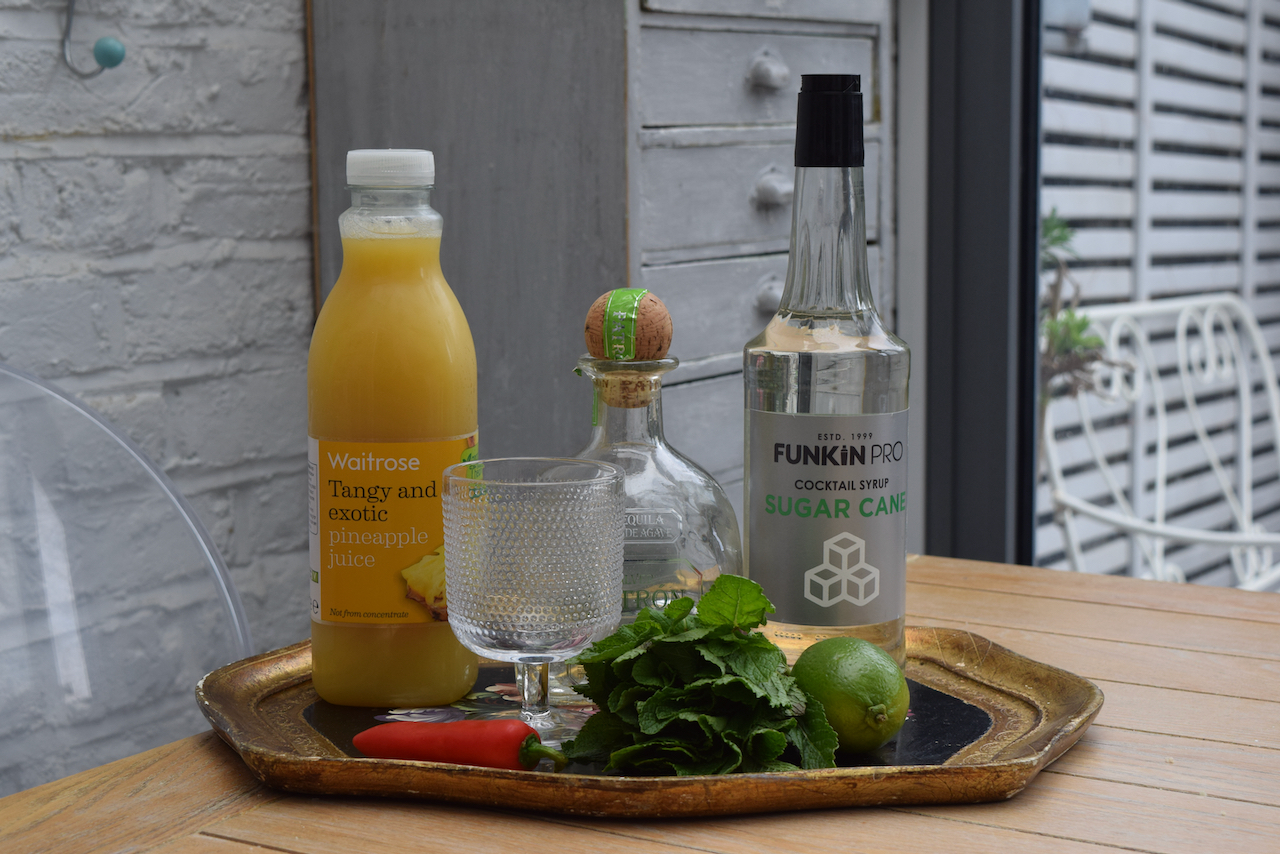 My mouth is watering just looking at this; a Picante Margarita is summer in a glass which is ironic as the weather is currently more November than May. I used sugar syrup for this but if you have a bottle of agave lurking in your cupboard you could use that too.
Start with your cocktail shaker and a big scoop of ice; standard. Next add your handful of fresh mint and half a red chilli.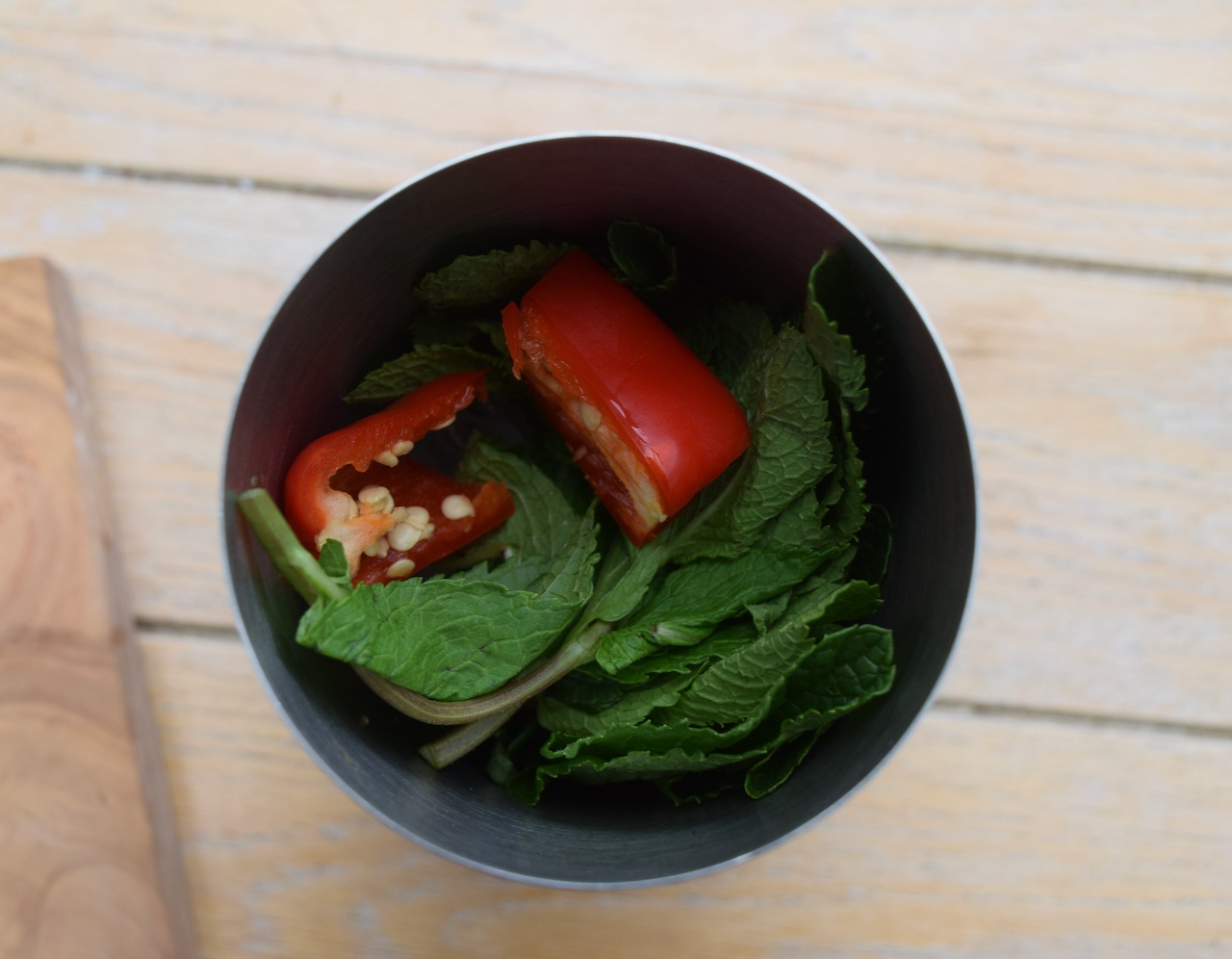 Pour in your tequila of choice and the pineapple juice.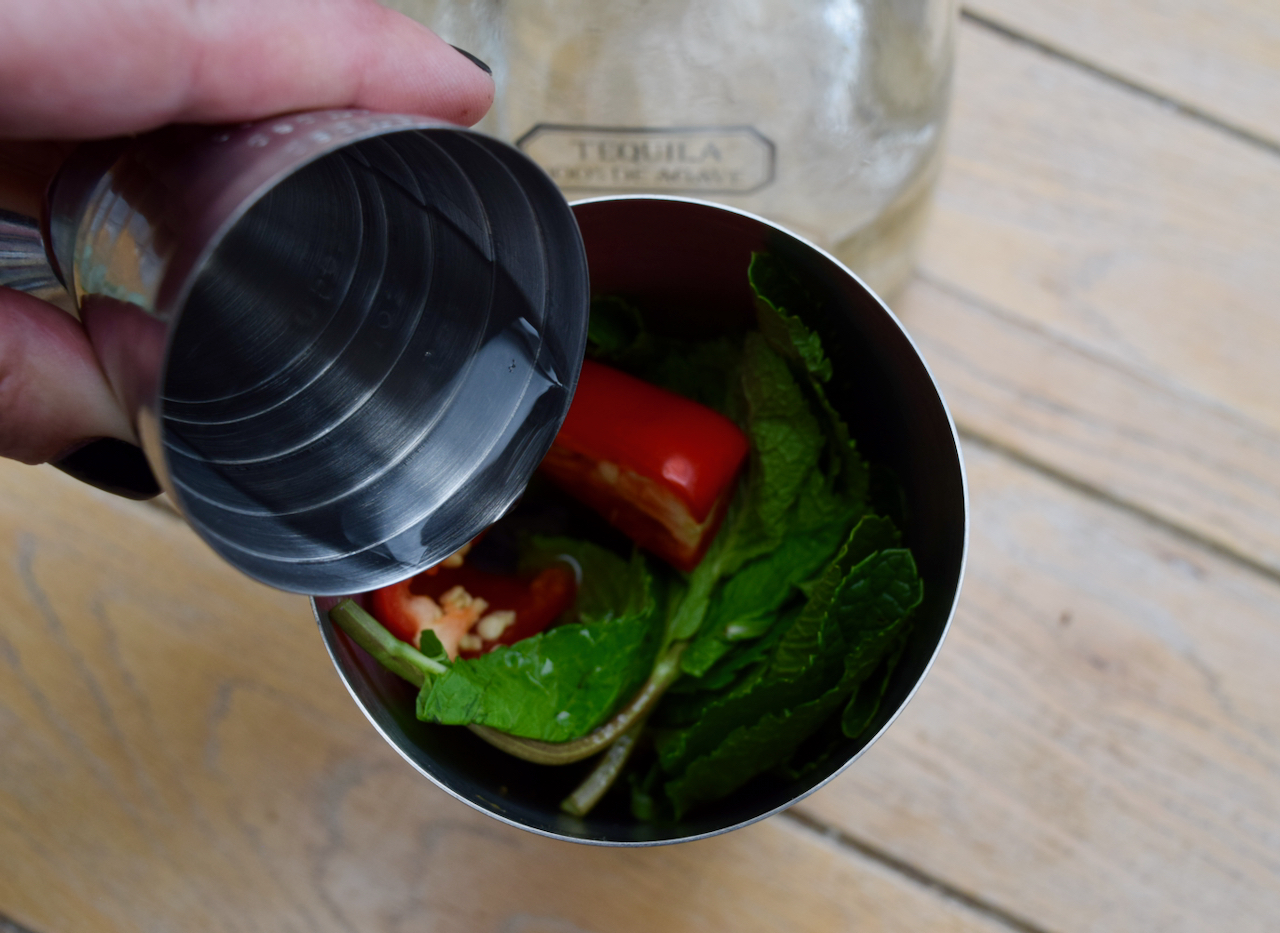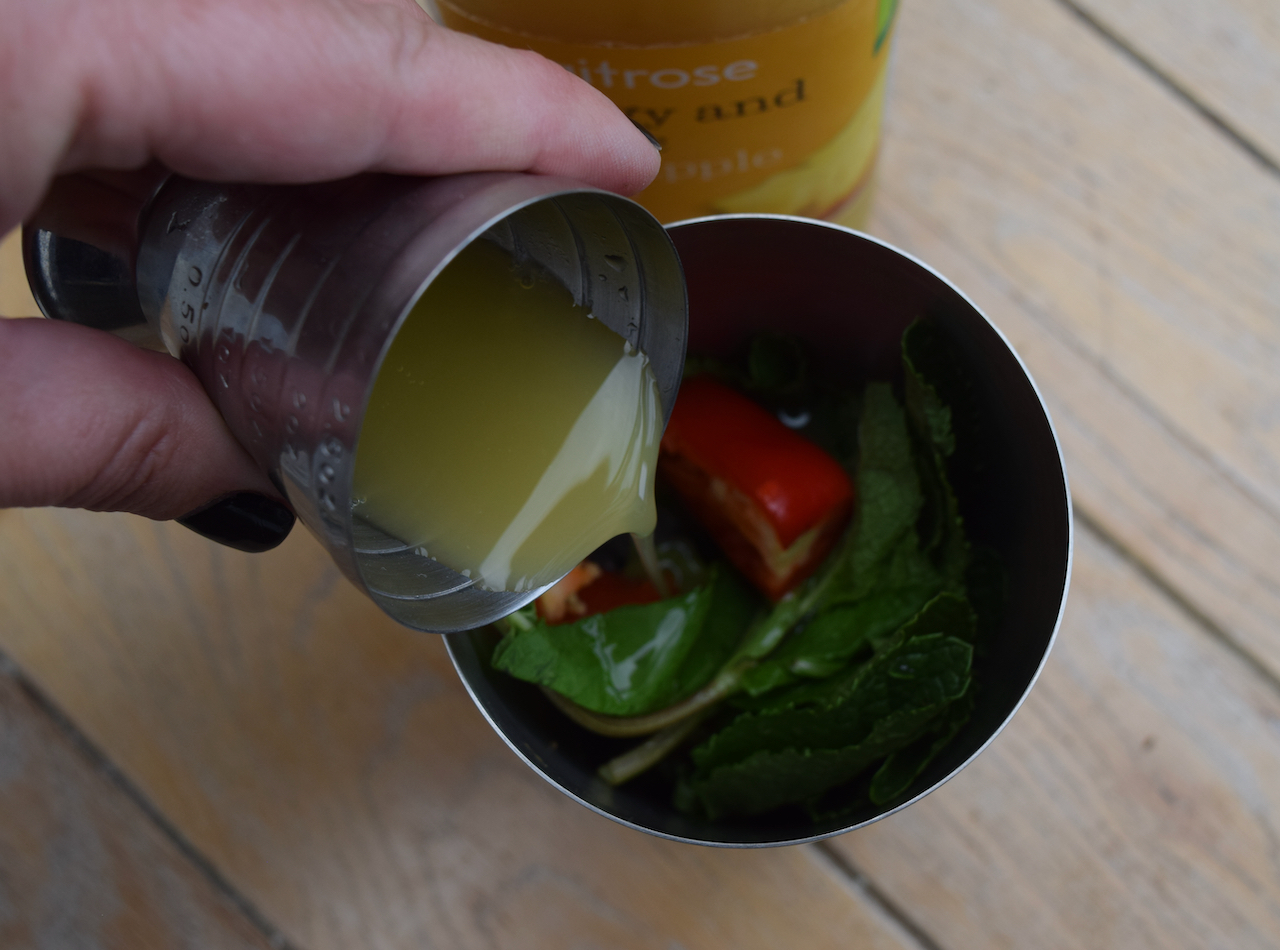 Finally go in with the sugar syrup or agave and the fresh lime juice.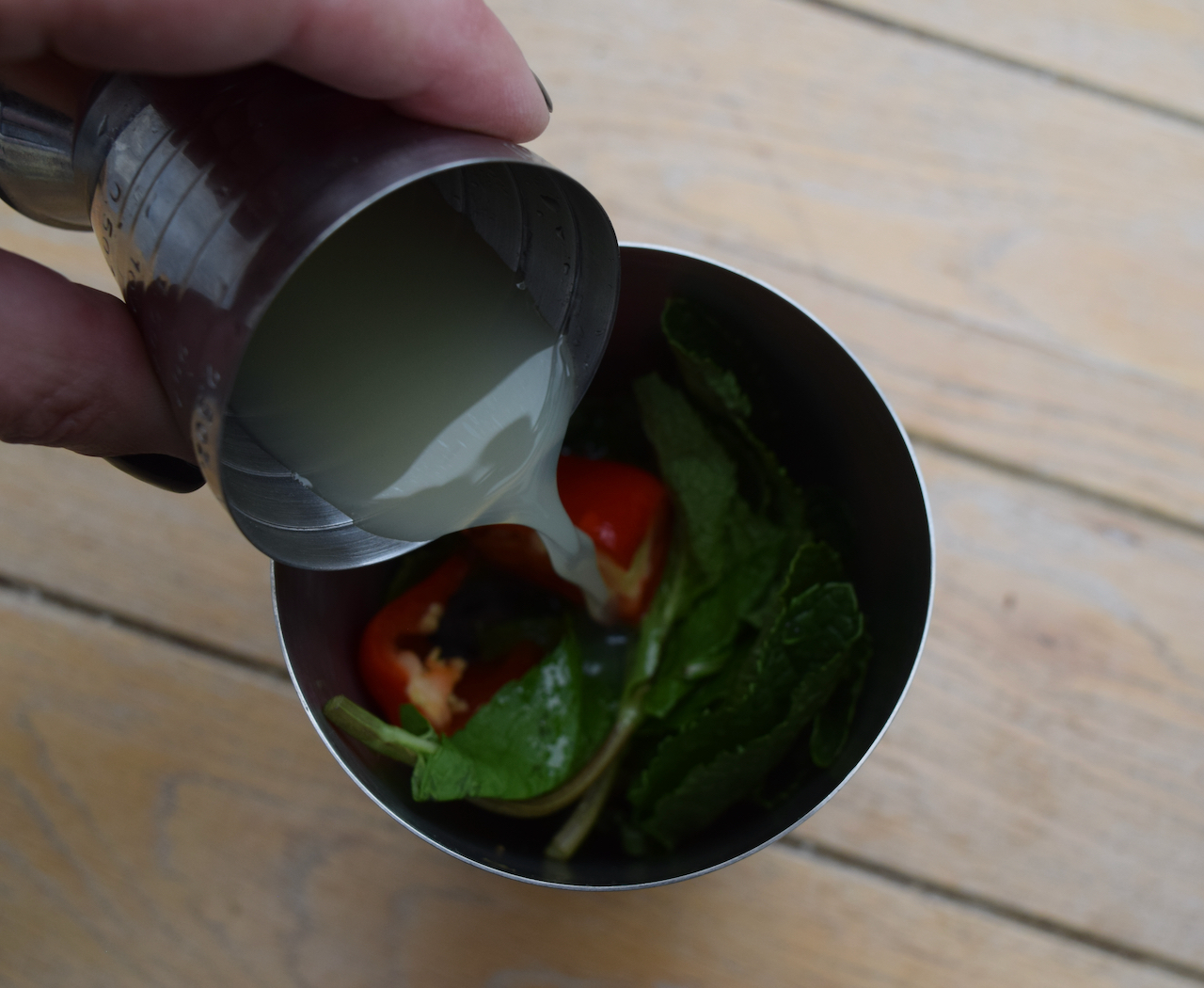 Shake until your shaker is chilled to the touch then pour over more ice, crushed if you can be arsed, into a lovely glass.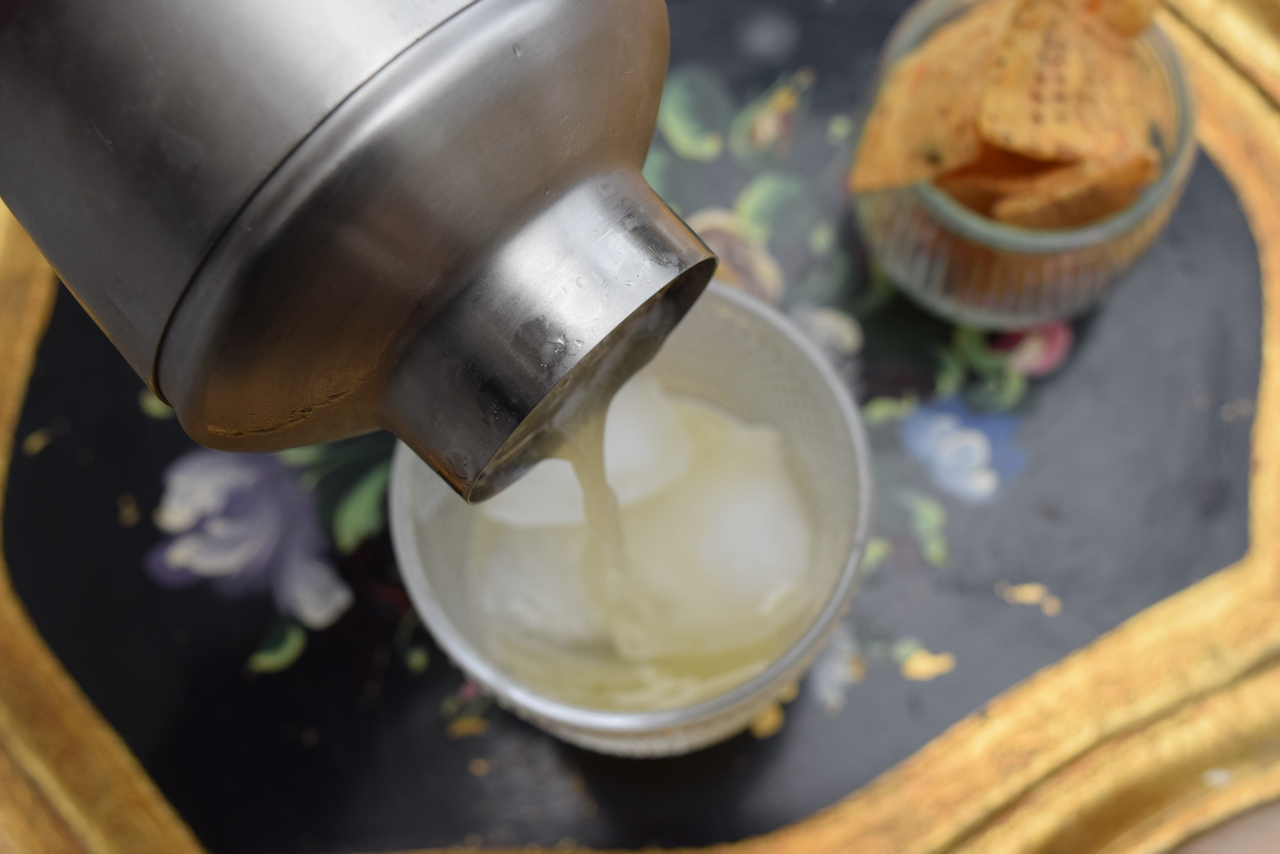 Garnish with a slice of red chilli and a wedge of lime.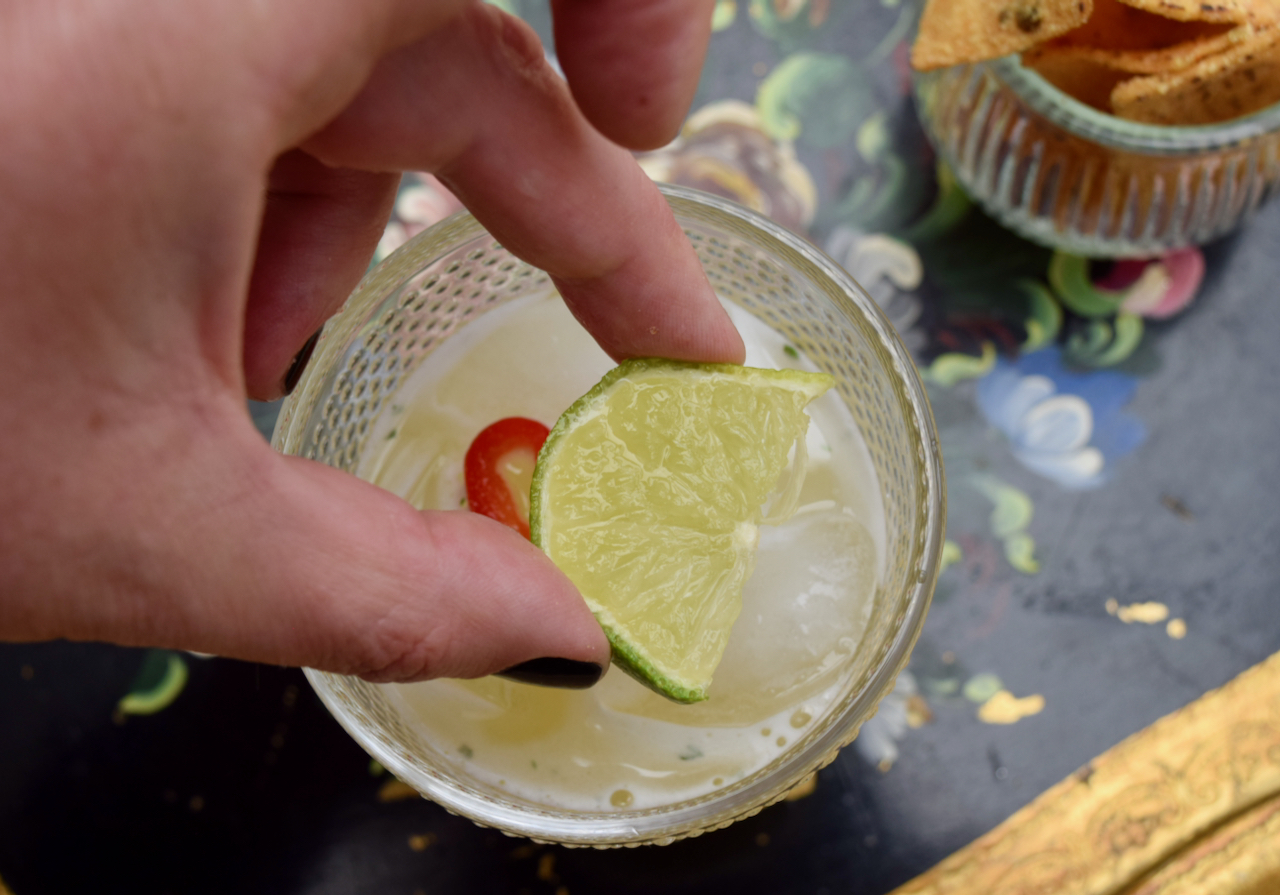 This is now ready for you to fall in love with, again and again and again.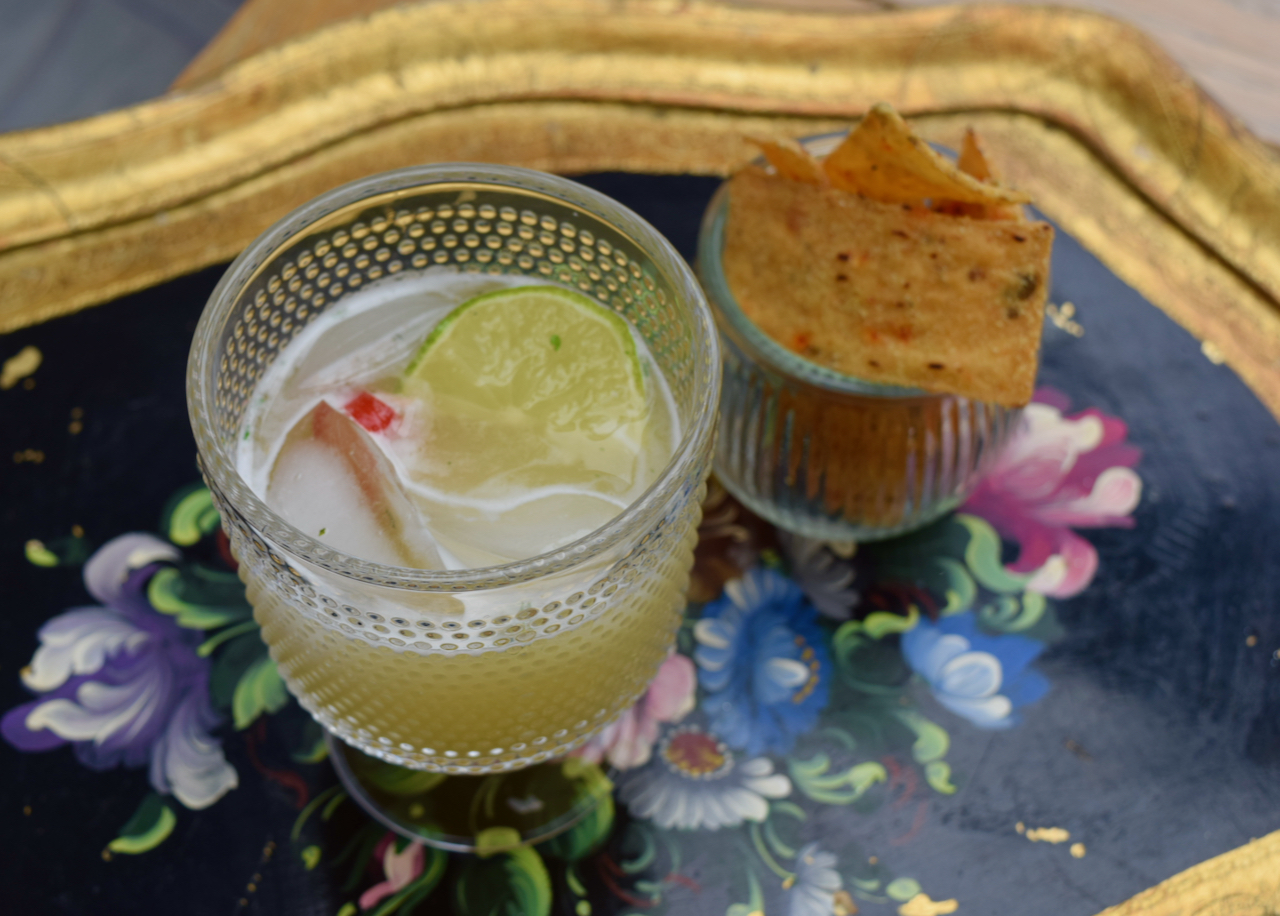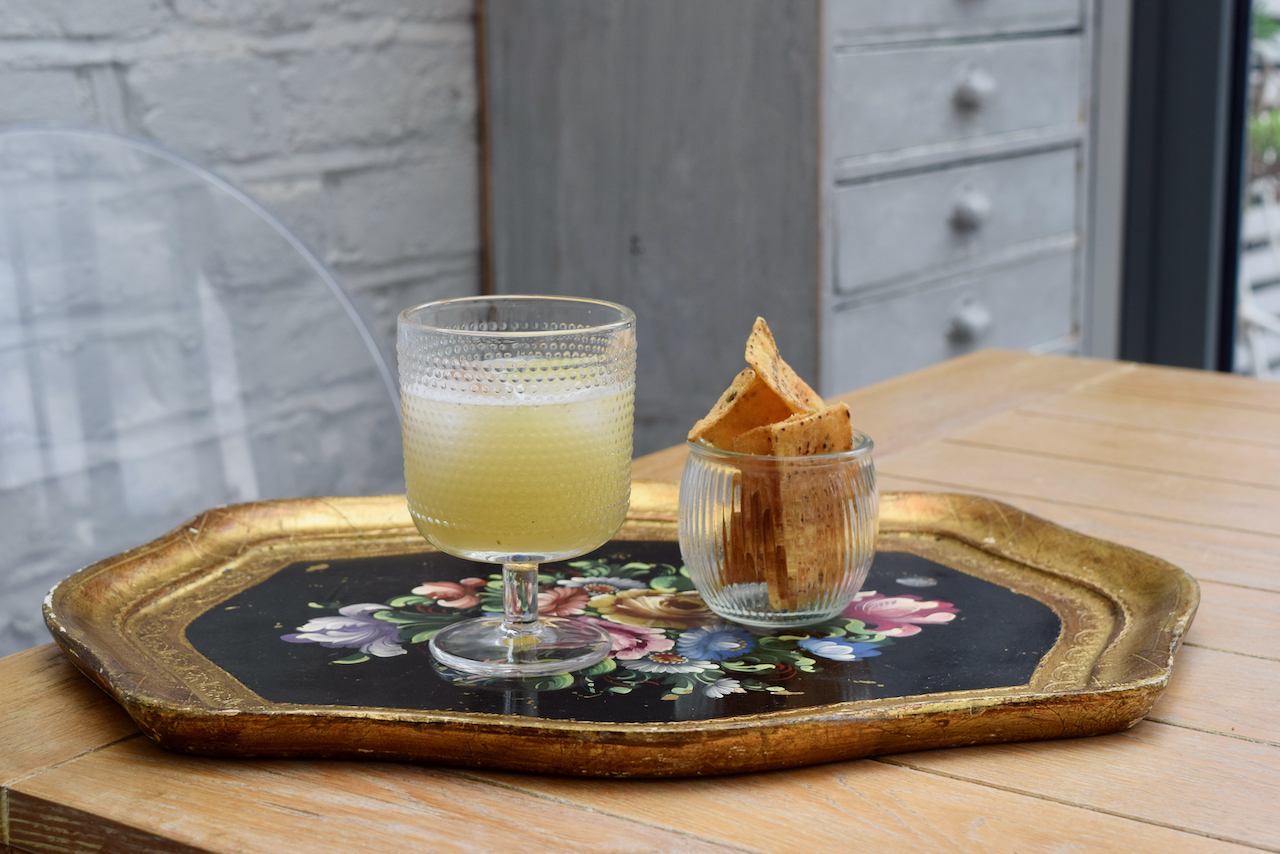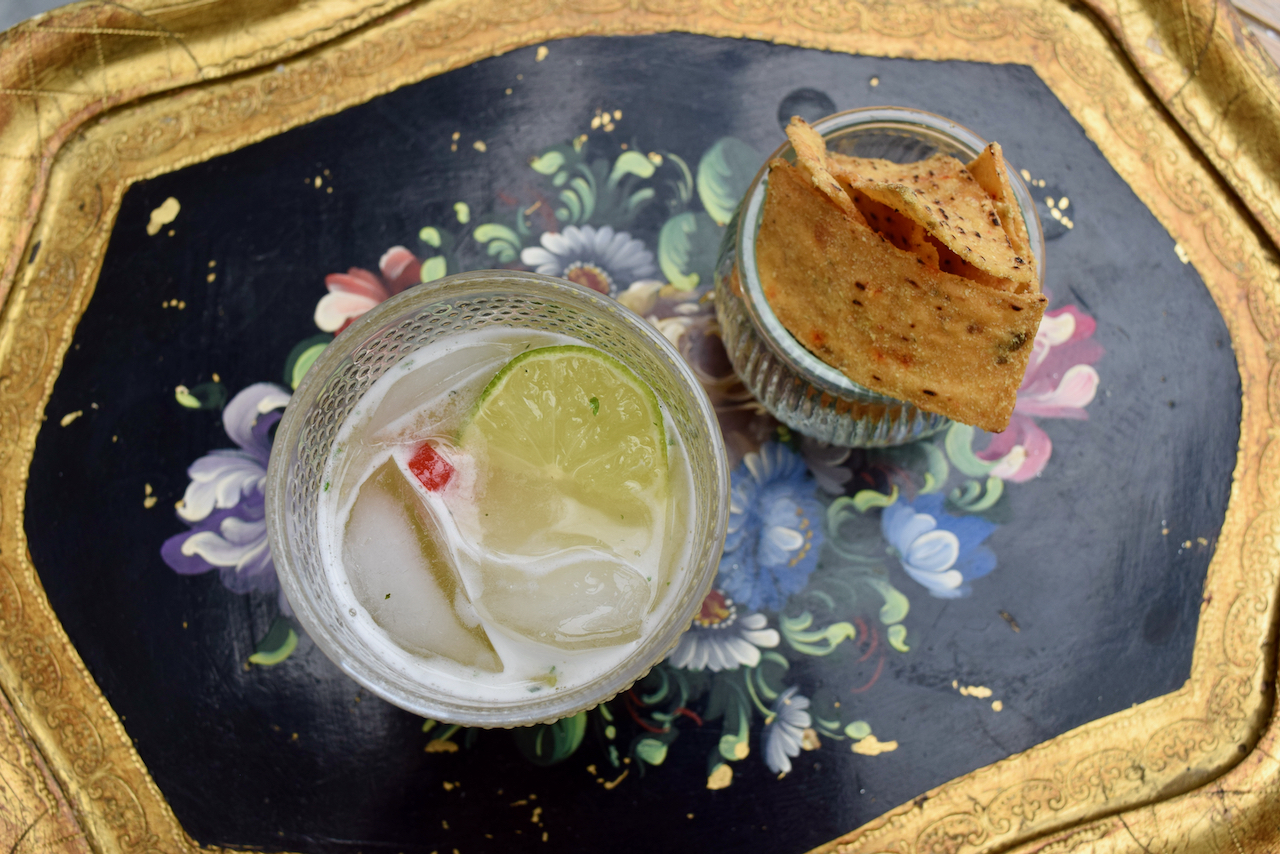 Sip this and feel totally refreshed and imagine you're in Mexico on the beach instead of in your living room with the heating on.
Have a restful weekend.
Lucy x
Picante Margarita recipe
Makes 1
You will need a cocktail shaker and a lovely glass
35ml tequila, you choose you favourite
15ml sugar syrup, or agave
25ml pineapple juice
25ml fresh lime juice
Half red chilli
A handful fresh mint
Slice of red chilli and a lime wedge to garnish
Take your cocktail shaker and add a handful of ice. Add the fresh mint and chilli then pour on the tequila, sugar syrup or agave, pineapple juice and lime juice. Shake until the shaker feels chilled on the outside then pour into your chosen glass, over more ice.
Garnish with a lime wedge and a slice of red chilli.