Purple Rain Cocktail Recipe
Bucking the trend for utterly dire weather *yes I am talking about the weather again* the forecast for the first of May's two BH's is rather good. Clyde has plans to continue butchering the garden, George has a rowing event and I will be in kitchen creating wonderful delights for you all to enjoy. Don't feel sorry for me *well just a tiny bit* because I will be washing it all down with a couple of weeks worth of Friday Cocktails, so it's not all misery. This weeks Friday tipple, though, is a reflection of Bank Holiday weekends gone by. This Purple Rain, is not only a rather lively colour, it also tastes bloody good.
I will, forever, think of Prince when I mention Purple Rain, and I did mean to make this after he died, but it seemed just too flippant. Marking his amazingness with a jauntily coloured cocktail just wasn't enough, however, it is hugely appropriate to herald a soggy extra day's holiday. This long, refreshing drink is a lively combination of vodka and blue curaçao. When mixed with grenadine, pineapple and cranberry juice, a rather spring-like fruity drink appears. I did have to rather front load the cranberry juice because my Purple Rain was rather more of a Muddy Water without it. The drink is not harmed by this, it's just longer and slightly less ballsy.
I can safely post this Purple Rain cocktail today as this weekend's good weather has been forecast all week long. That said, if you do check your phones now and see it's all gone tits up, you have my permission to hold me personally responsible.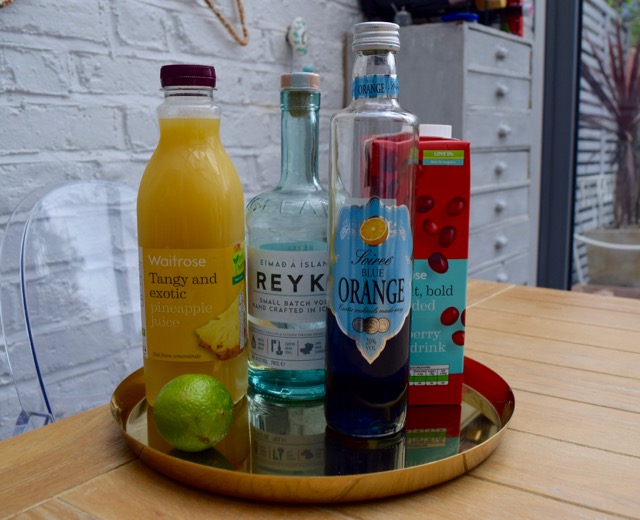 If I am totally honest with you, which I do always try to be, I was slightly worse for wear whilst creating this long weekend special. Hence the fact I forgot to include the grenadine in the line up, but this is still a super colourful line up. And refreshing for what is promising to be a warm-ish weekend.
Make a start with a tall glass and a good handful of ice. Standard.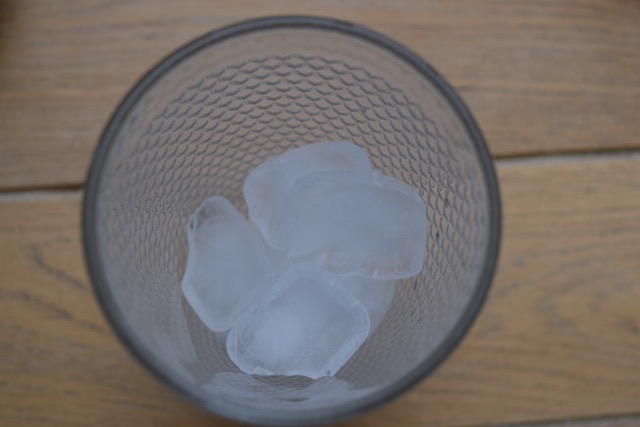 Pour in a lovely shot of vodka, mine being my super spoiley Reyka variety, it's so delicious. Then, time for the less classy, but nonetheless tasty, Blue Curacao. To be fair, I was surprised there was any of this left after Ben had been home for a month. He does love a brightly coloured liqueur.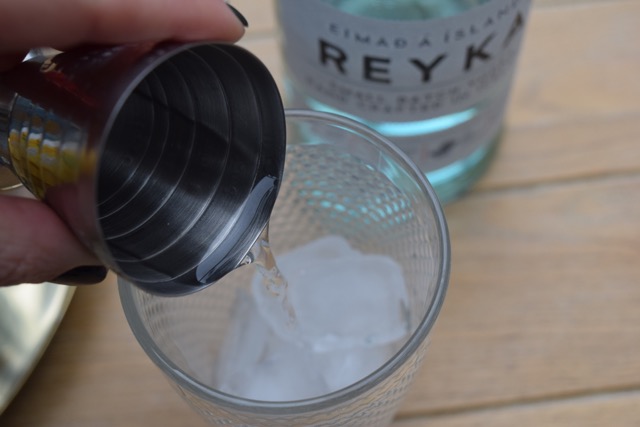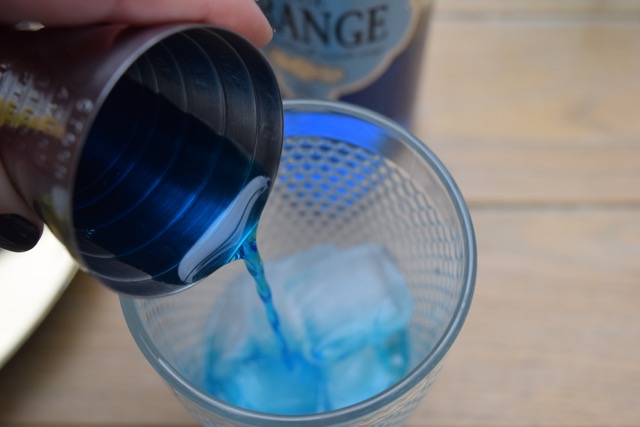 Next in is the missed Grenadine and the pineapple and cranberry juices. I used quite a lot more cranberry than the recipe said in order to achieve the desired purpleness. However, if you're not overly worried, you could halve the amount.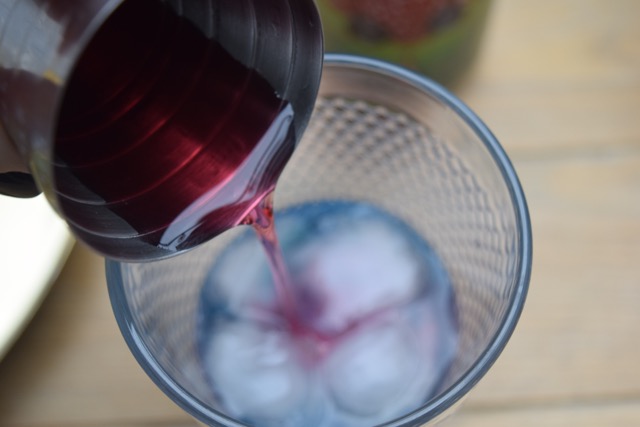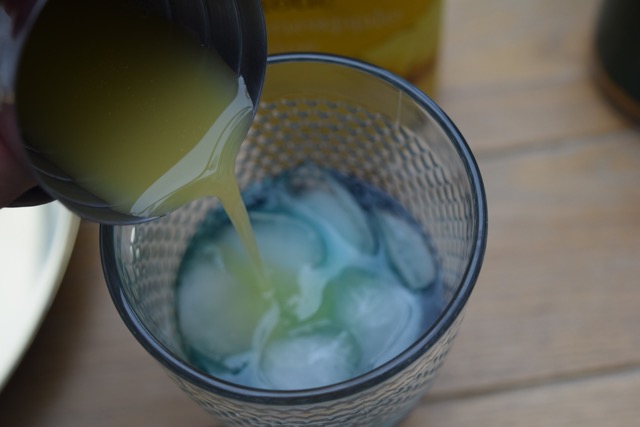 Give the drink a lovely stir to create the purple effect and then garnish with a slice of lime.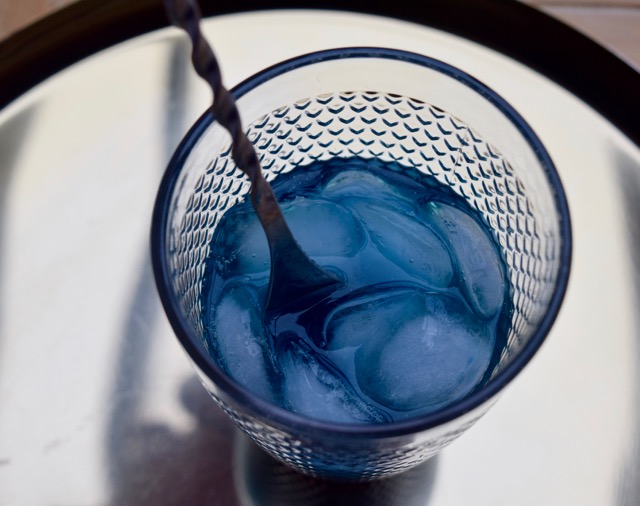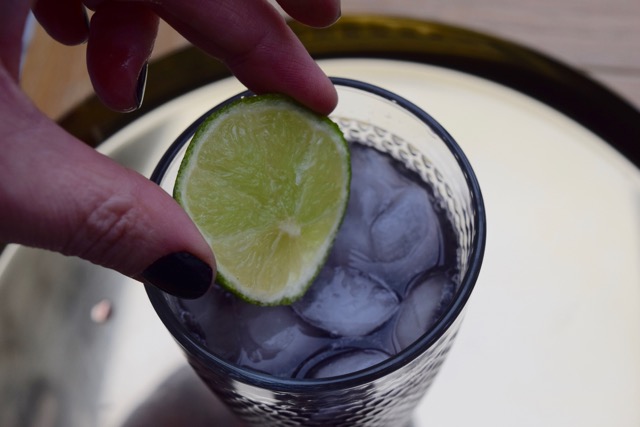 Sip and enjoy in the warm sunshine.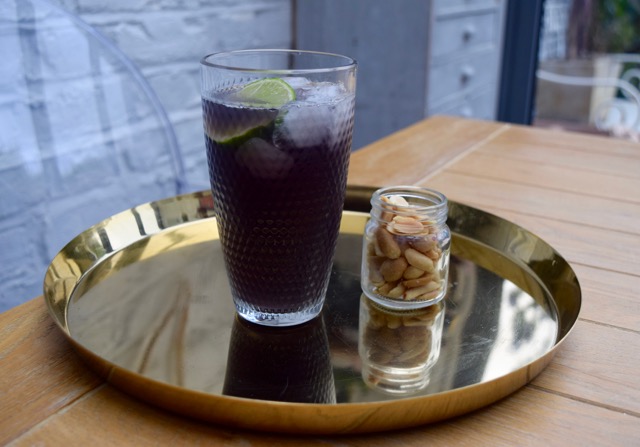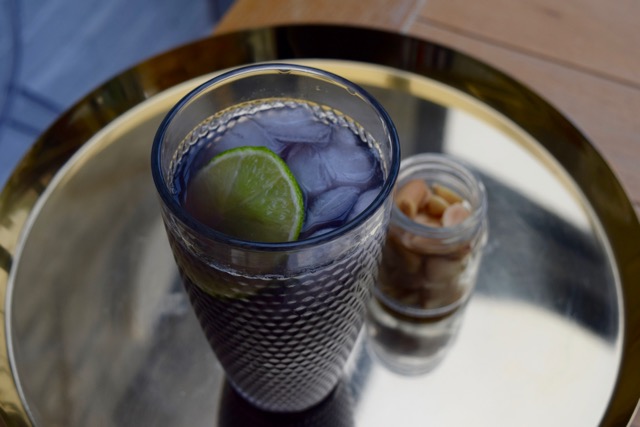 I have had a hankering after this cocktail for a long time now and I am happy to announce, it didn't disappoint. It's fruity and fresh and divinely purple, as you would hope.
As I write the forecast is still cloud free for the 3 day weekend. So the Purple Rain can now be hailed as a lucky tasliman rather than a unlucky omen for the Bank Holiday. So it's drinks all round and cheers to a warm and restful weekend.
Lucy x
Purple Rain Cocktail Recipe
Makes 1
You will need a tall glass
Ice
50ml vodka
20ml blue curacao
200ml cranberry juice – the original recipe called for a lot less but I added more to create the purple colour
20ml grenadine
20ml pineapple juice
A slice of lime to garnish
Take a tall glass and add a good handful of ice.
Pour in the vodka followed by the blue curaçao. Add the cranberry juice, grenadine and pineapple juice and stir until well mixed. Garnish with a slice of lime and sip and love. Hopefully in the warm May sunshine.