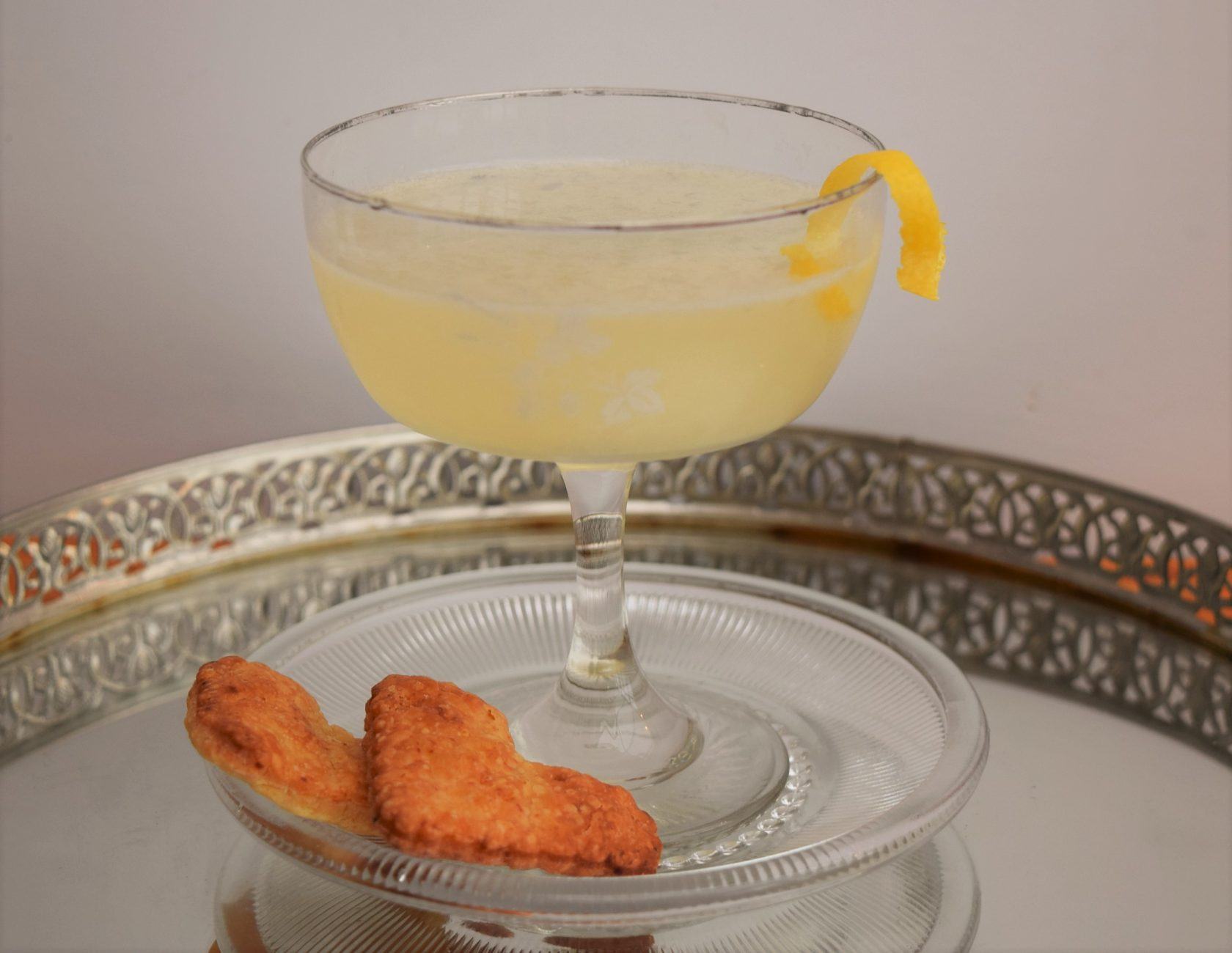 Between the Sheets Recipe
I couldn't let the Valentine's weekend Cocktail Friday pass without a nod to the most romantic *allegedly* day of the year. I pondered red and pink cocktails, chocolate and strawberry based affairs, but then decided a pun based offering would be much more hilarious. So, instead of offering you Sex on the Beach due to it's slightly risqué nature, I plumped for a Between the Sheets as a less X-rated idea.
This is probably called a Between the Sheets for a reason. It's quite a strong cocktail, with only the lemon juice as a mixer, so after two of them, you may well be either Between the Sheets or three sheets to the wind. Despite it's slightly feisty nature, this is super drinkable and has a fresh, citrus flavour. This is certainly a drink to woo your Valentine with and handily, includes some fairly standard drinks cabinet favourites.
So if you are going to do some romancing this weekend, a Between the Sheets should definitely be on the cards.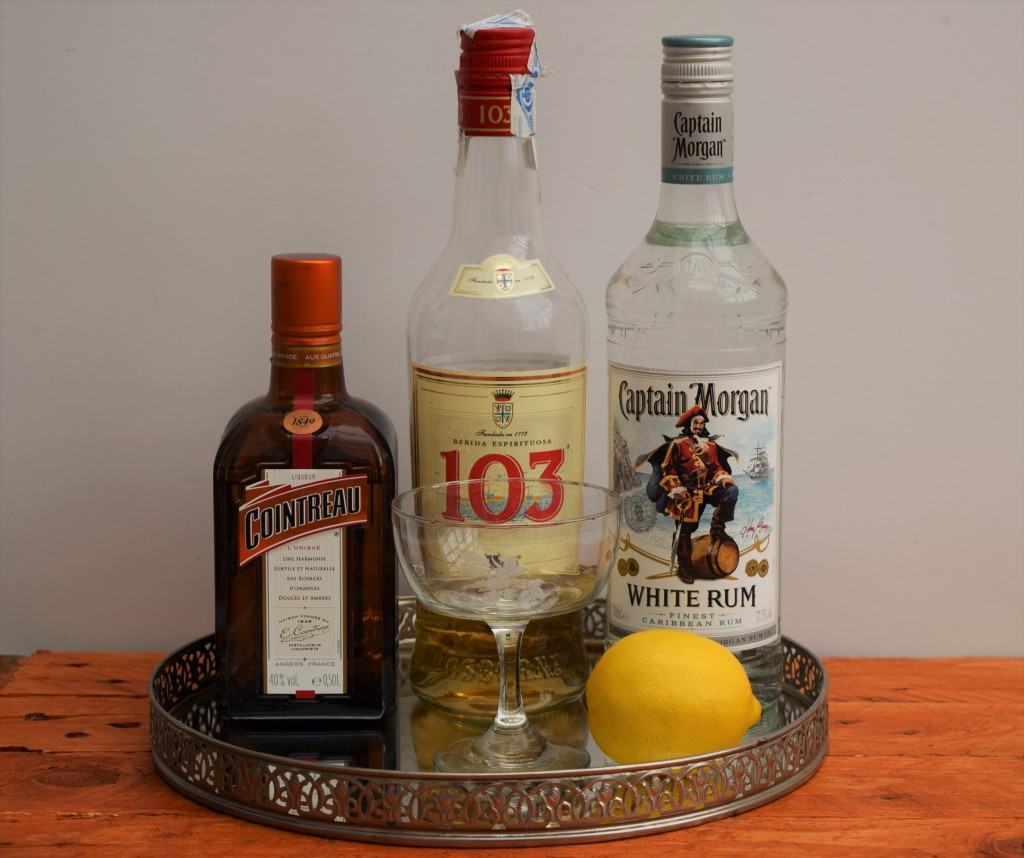 Here are the ingredients for this wonderful cocktail. All my favourites and I only had to buy the white rum as we had had a bit of a run on it over Christmas. Either that or it's a teen favourite and it's been siphoned off for parties.
Make a start with your cocktail shaker and a handful of ice. Always a good start I think.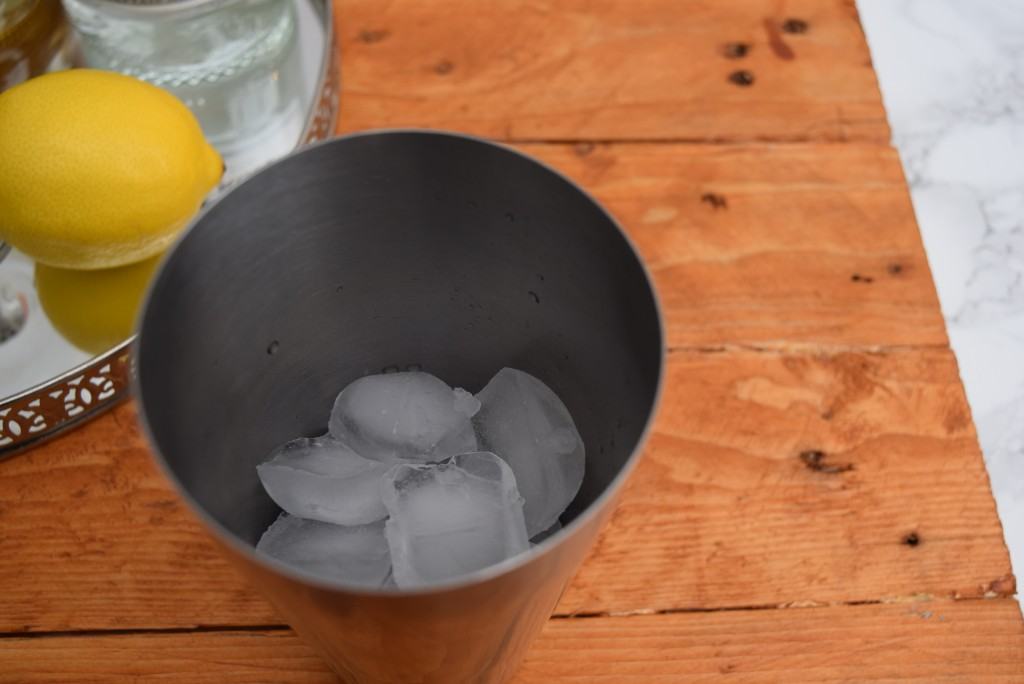 Next, measure out your brandy. As you can see my good old Spanish 103 is still doing good business.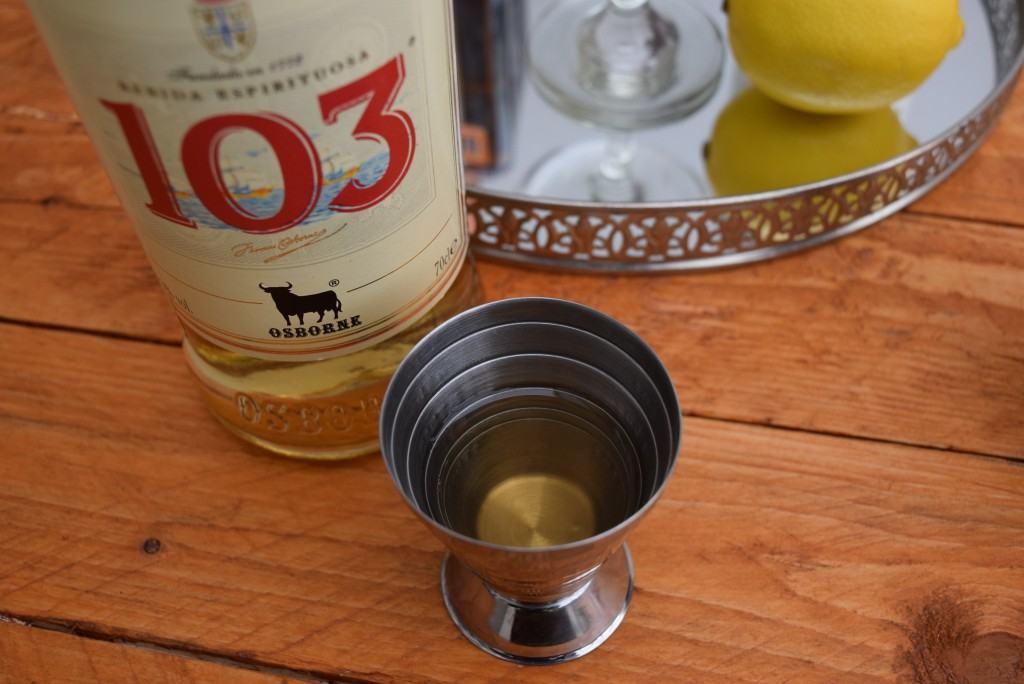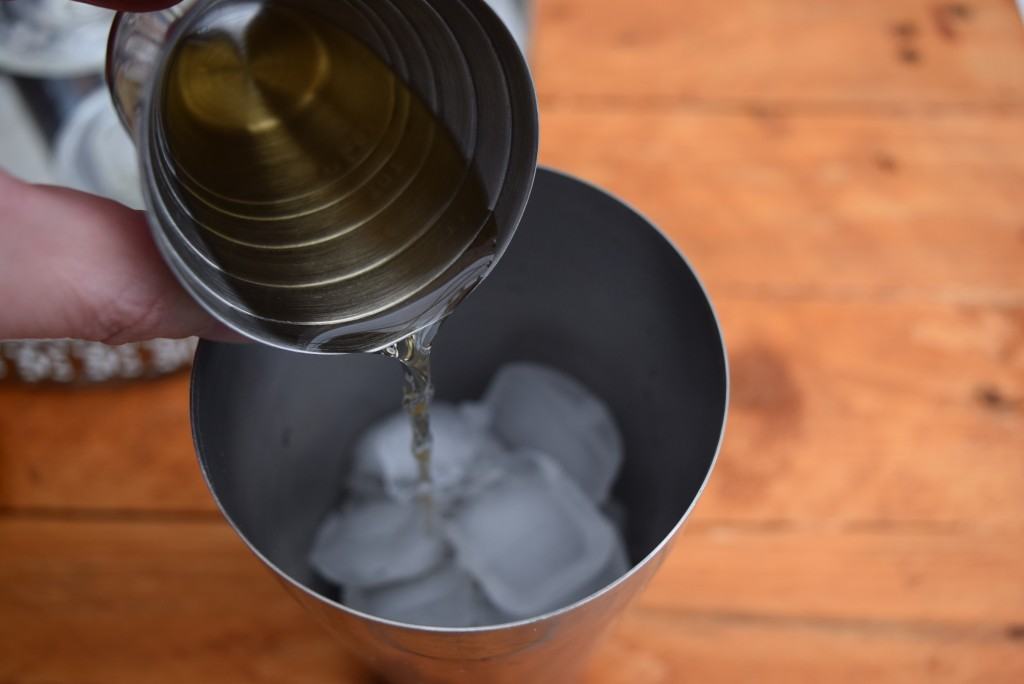 To the warming Brandy add a shot of the fresh, citrus Cointreau, or any orange liqueur you have to hand.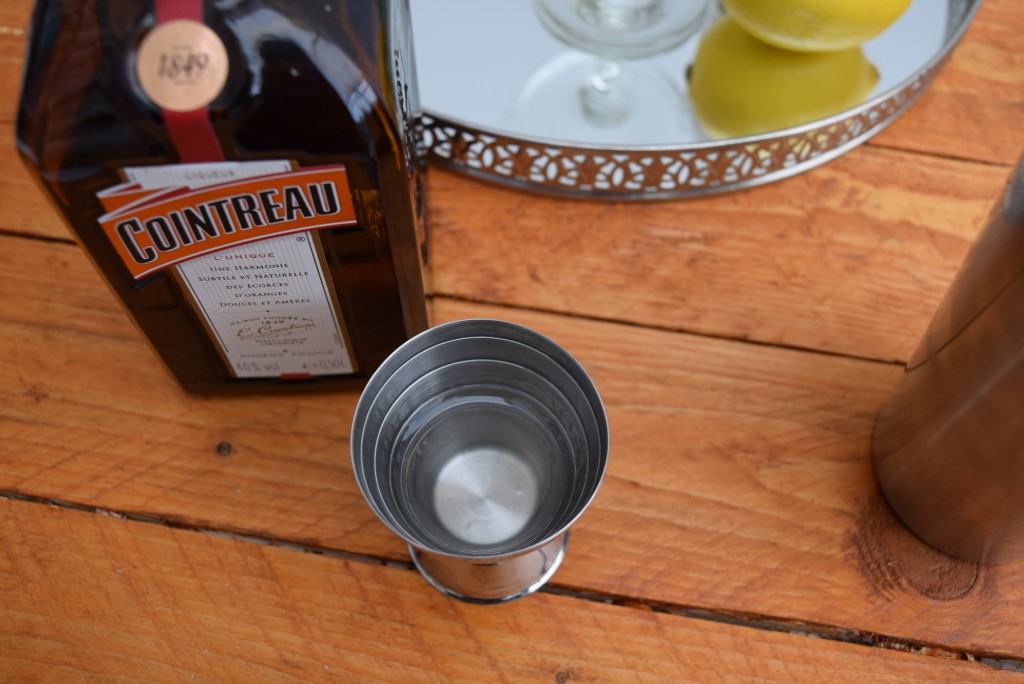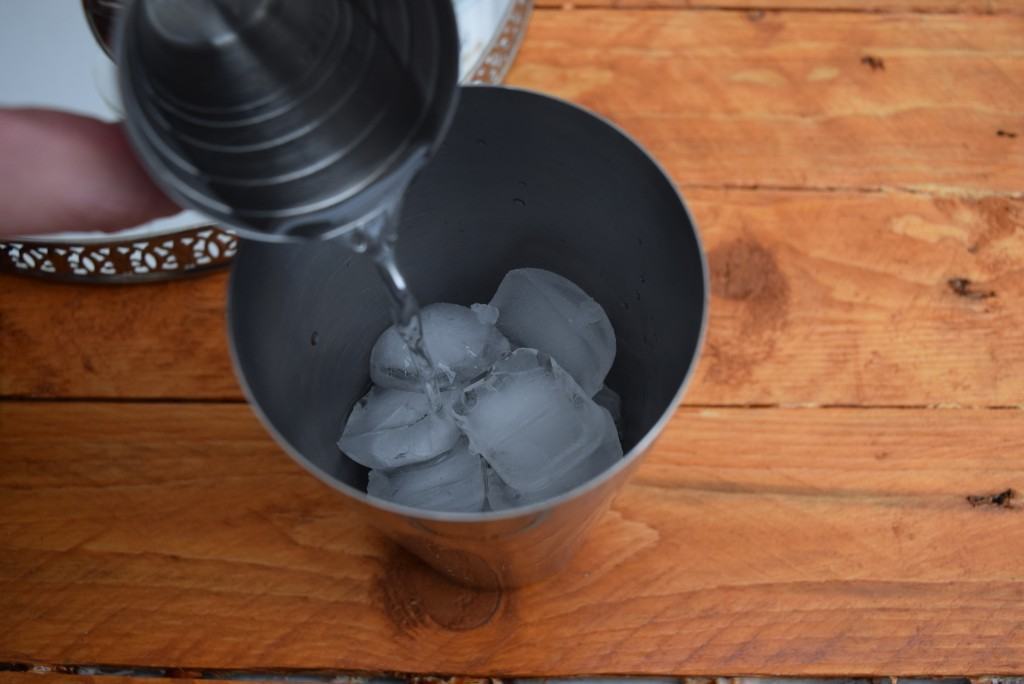 Now for the white rum, swiftly followed by the freshly squeezed lemon juice.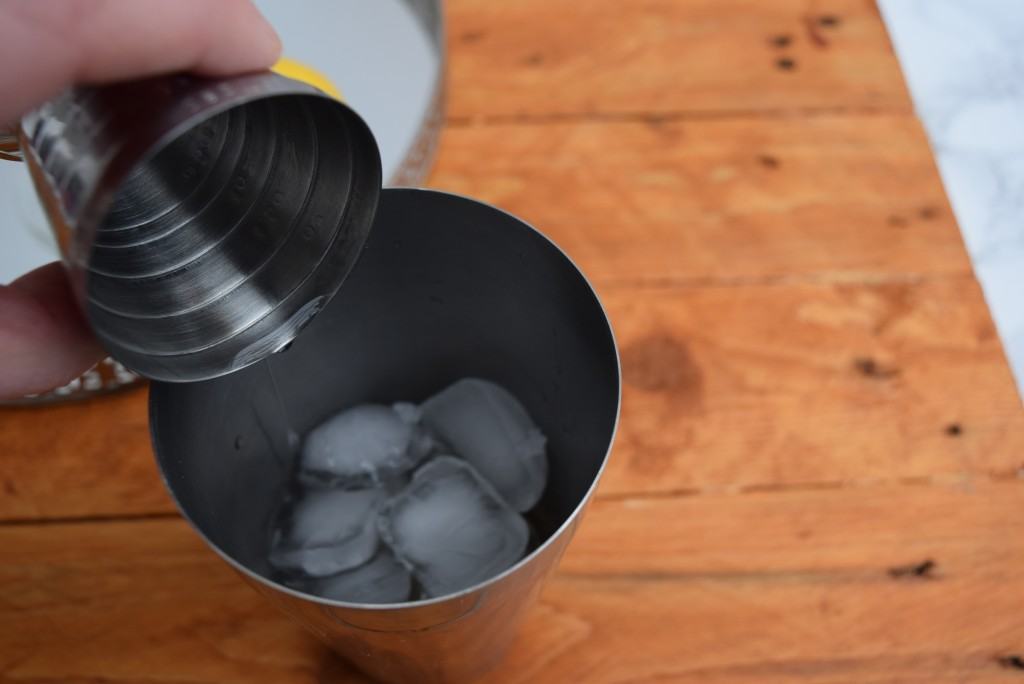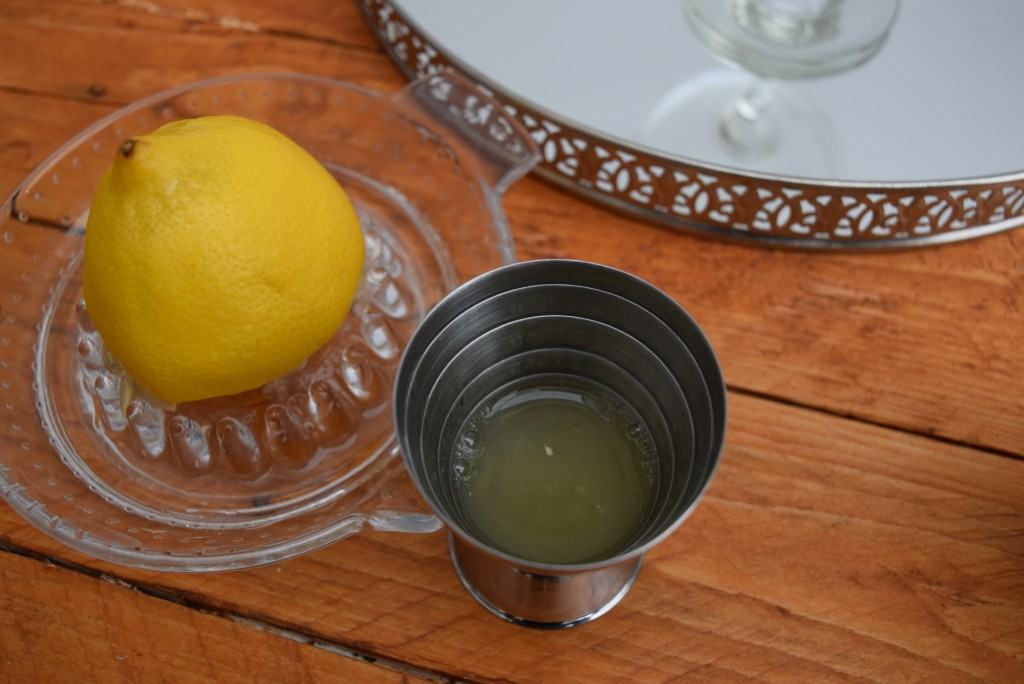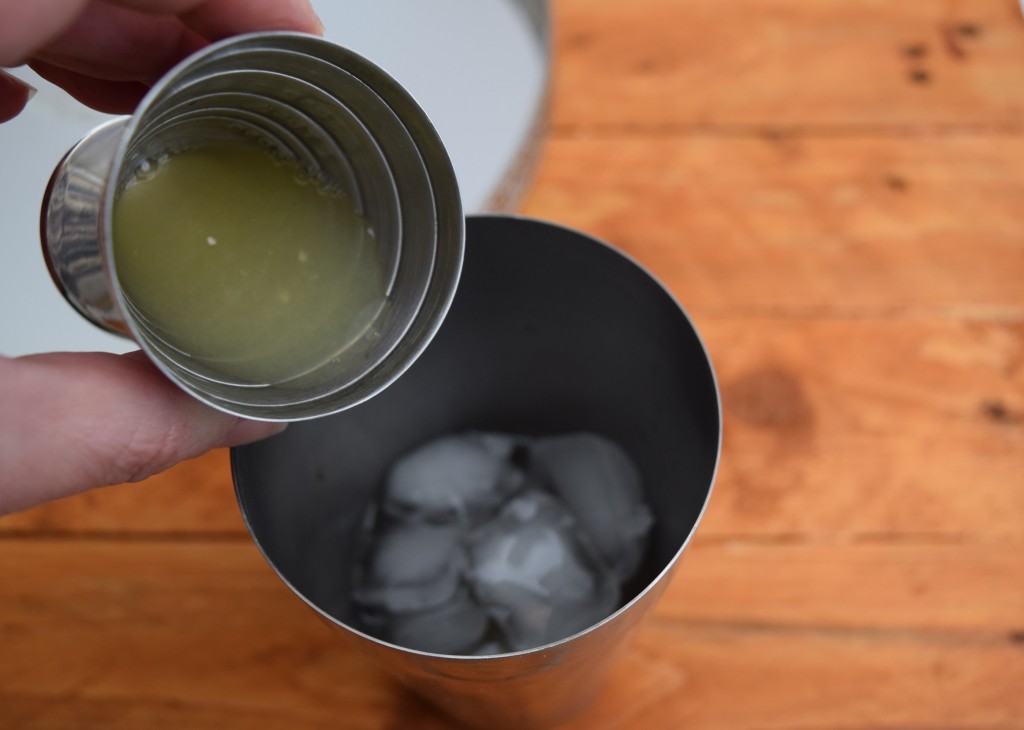 Shake this rather naughtily titled cocktail until well chilled then pour into a pretty glass.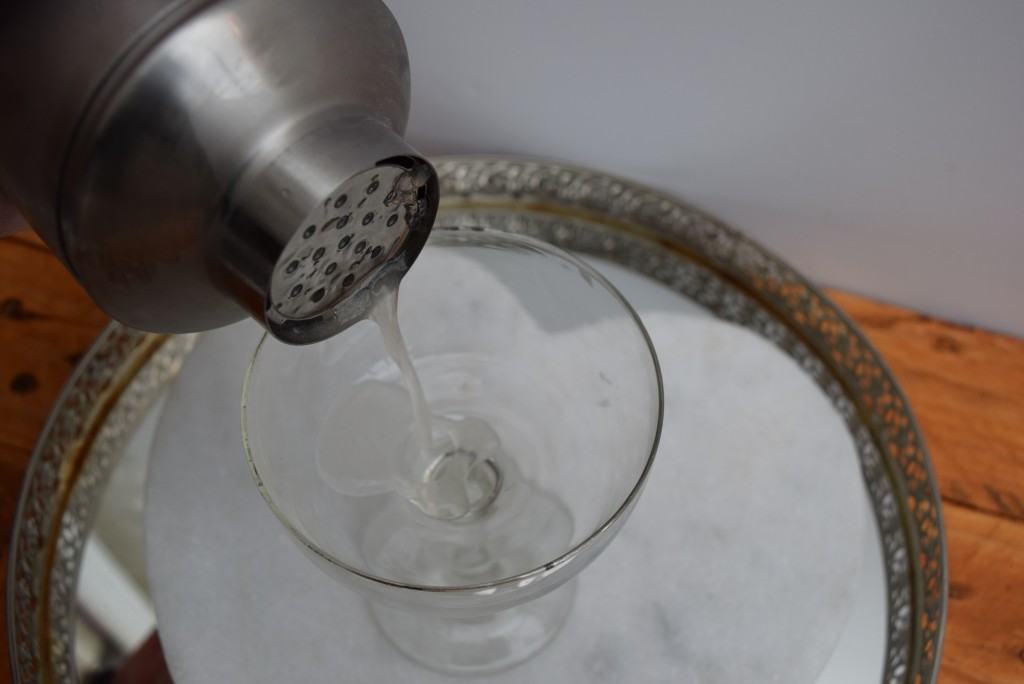 Garnish with a twist of lemon and heart shaped Cheese Nibbles, you old romantic, you.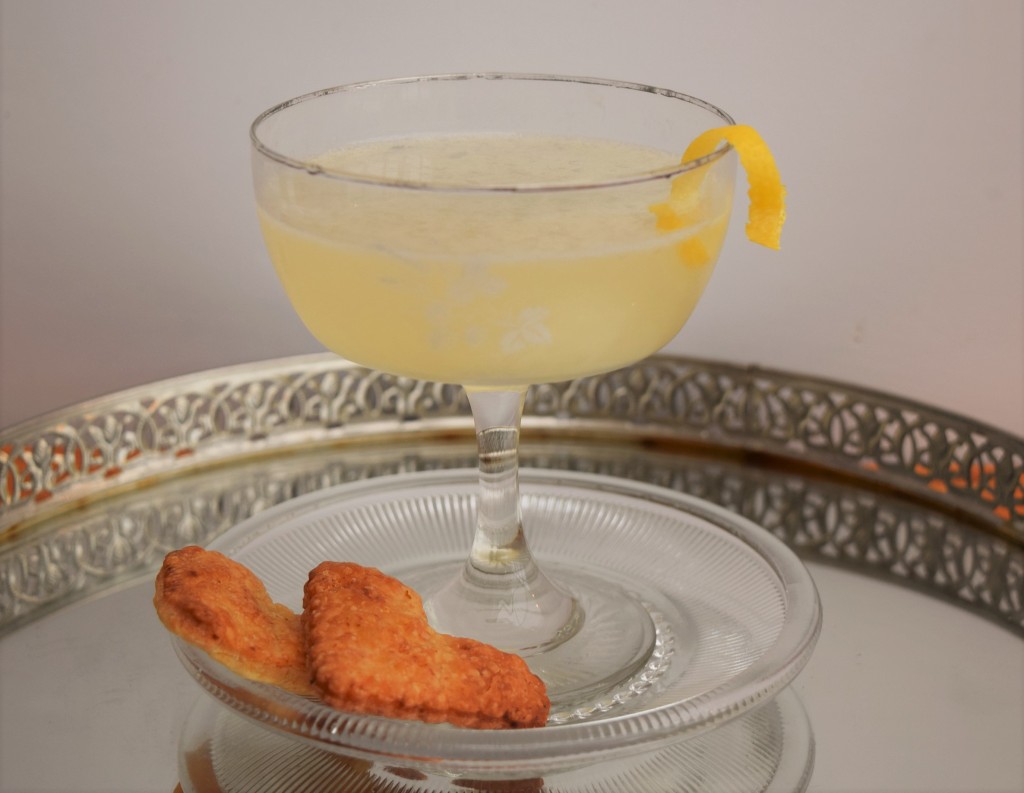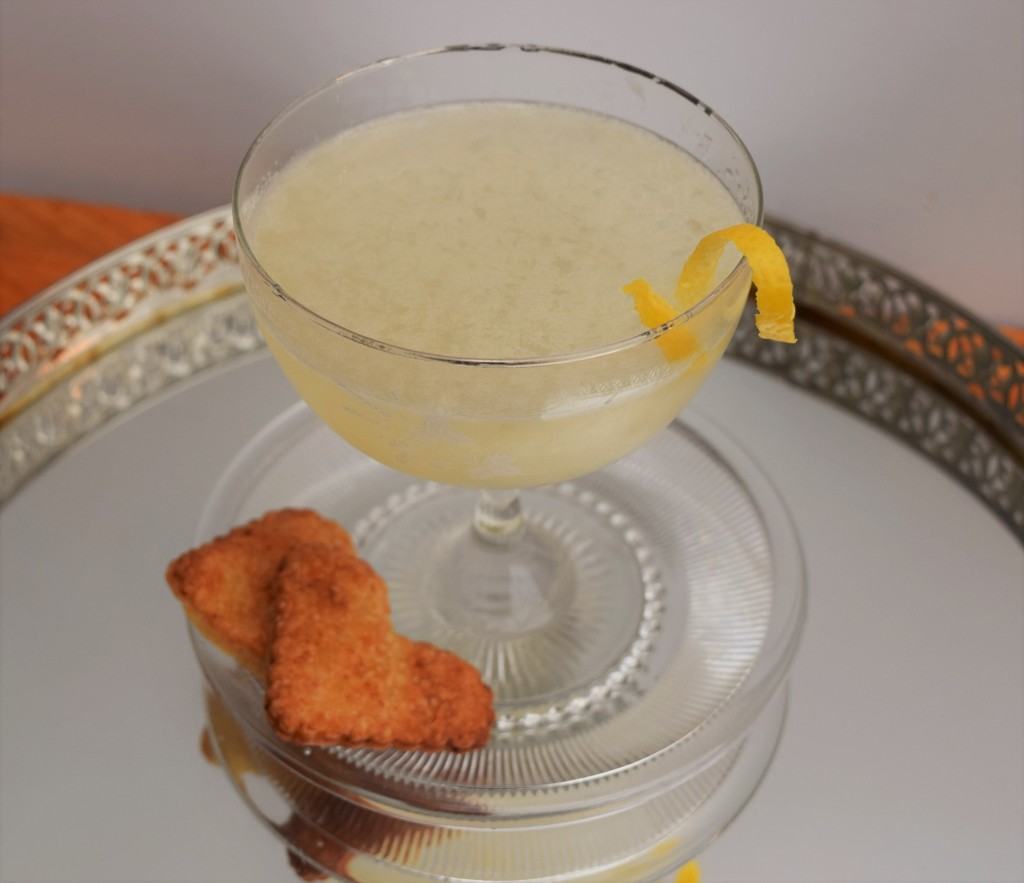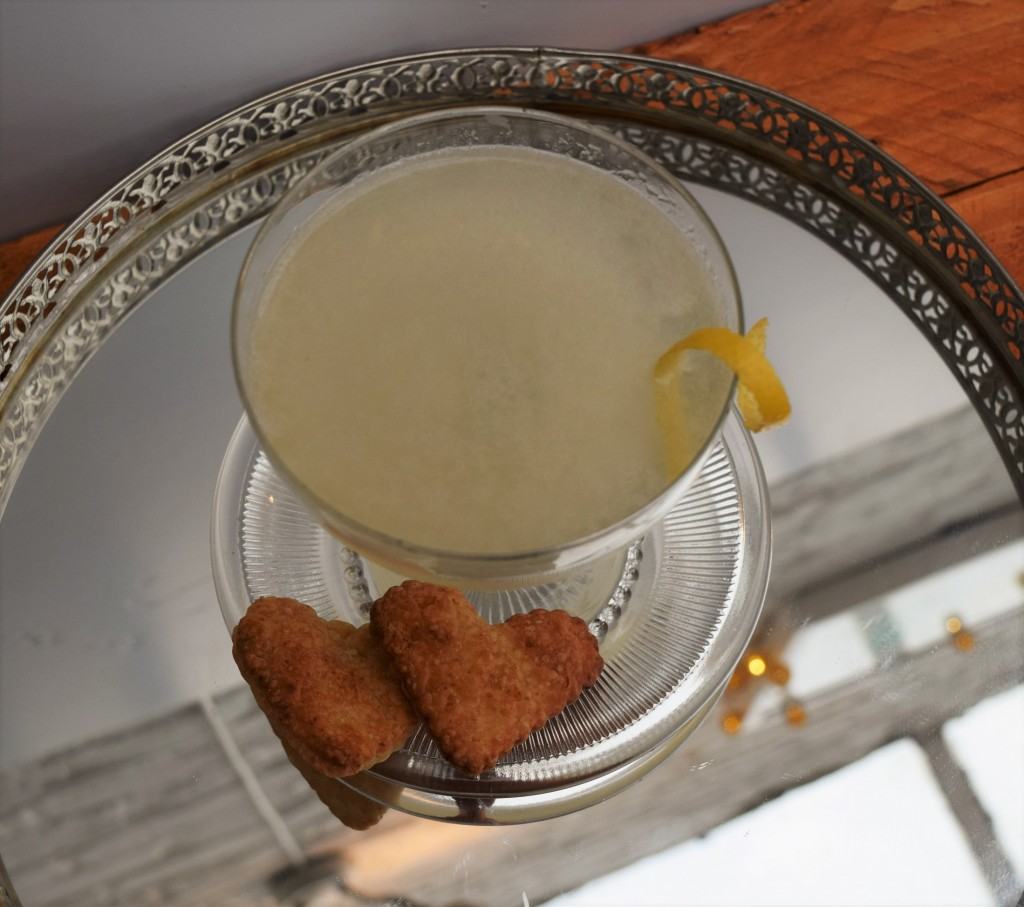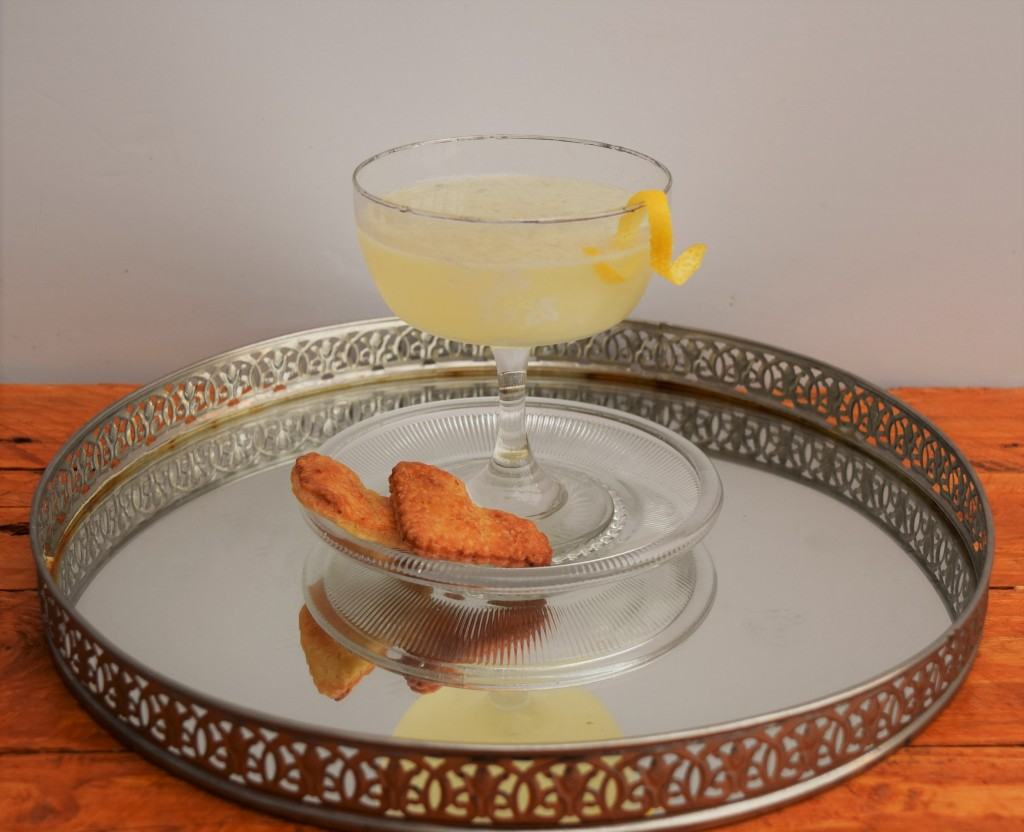 Happy Valentine's Cocktail Friday, Lucy Lovers. Whether you are feeling romantic, or not, in Clyde's case, I suspect it will be not, definitely try a Between the Sheets this Valentine's Cocktail Friday. It's fresh, sippable and is an excuse to drink to celebrate love or to drown your sorrows.
Have a frisky weekend.
Lucy x
Between the Sheets Recipe
Makes 1
You will need a cocktail shaker and ice and an elegant cocktail glass
30ml Brandy
30ml White Rum
30ml Orange Liqueur such as Cointreau
15ml fresh lemon juice
Twist of lemon to garnish
Pour Brandy, white rum, orange liqueur and lemon juice into a shaker, half filled with ice. Shake until super chilled then pour into a cocktail glass. Garnish with a twist of lemon.