Red Wine Mule Recipe
It's bloody freezing. I don't mind really, I quite like the cold, crisp weather, but I've got a hacking cough into the bargain, so the chill will not be helping matters. So far this week I have been quite well behaved and had nothing stronger than Buttercup cough syrup, so it's certainly time for a drink. The weekend's on the horizon so it's time to get the double vests out, bobble hat yourself up and pour a delicious Red Wine Mule.
Red wine is my go to winter drink of choice. It's comforting, warming and leaves me with far less of a headache than fizz. I love a cocktail featuring red wine, a New York Sour is an old Lucy Loves favourite and this Red Wine Mule is a super drinkable new kid on the block. In classic mule style it's a fresh tasting mix of the aforementioned wine, vodka, fresh lime all topped up with ginger beer. It's warming but still light and makes a wonderful long winter drink. Ballsy but sippable, this would make a great cocktail to serve at a brunch, which is just an excuse to drink over breakfast if I'm honest.
We've got a busy weekend ahead and the Red Wine Mule is a great way to start the fun. If yours is a quiet one, light the fire and enjoy this Mule on the sofa with a good box set. I'm quite jealous if I'm honest.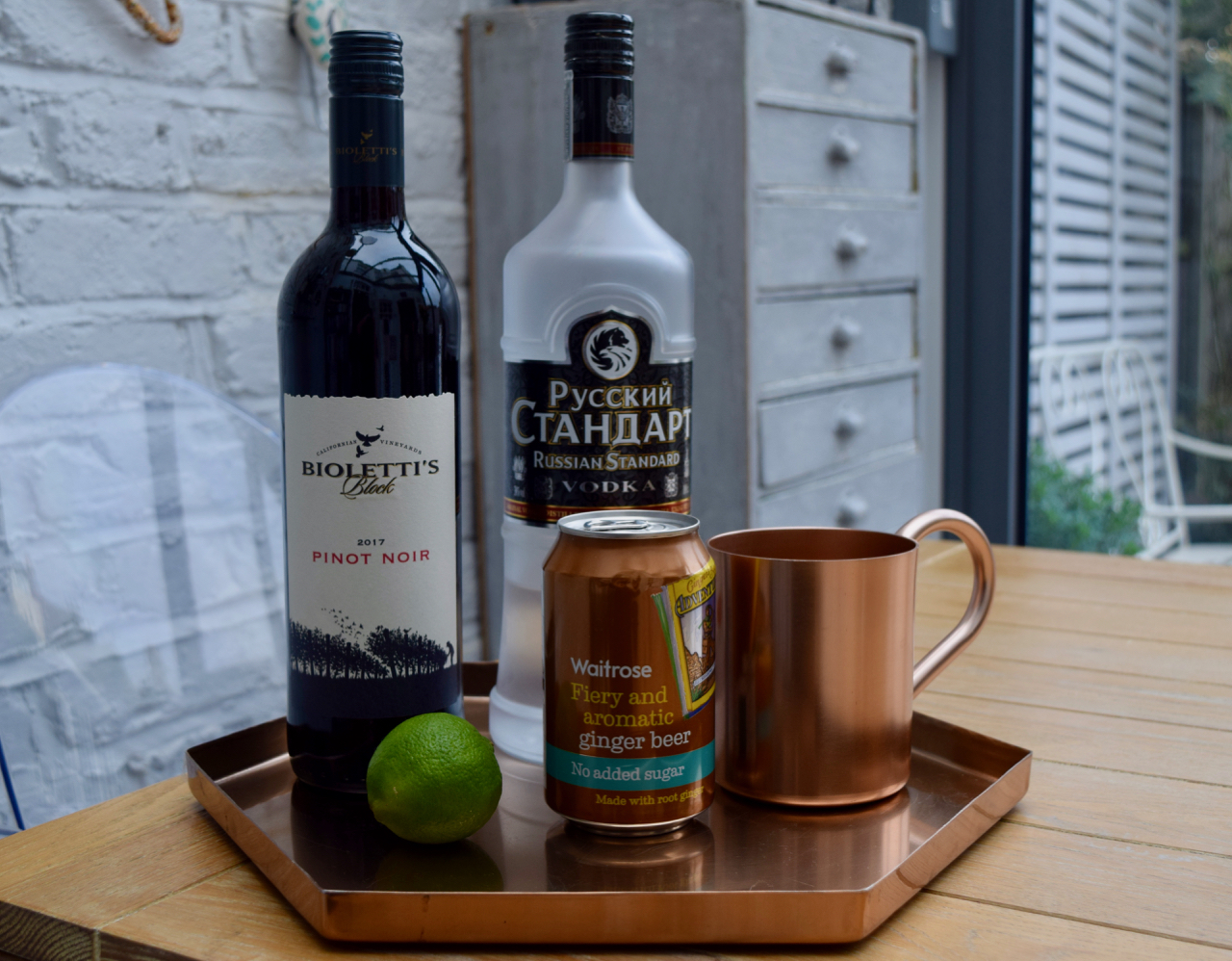 No need to crack open something vintage for this Red Wine Mule, just use anything drinkable you've got to hand. My ginger beer was no added sugar, which tastes a little spooky, so perhaps use a non diet version for your Red Wine Mule.
Make a start on this with a copper mug if you have one, as is traditional. If not, a lovely solid tumbler would work just as well. Add a good handful of ice.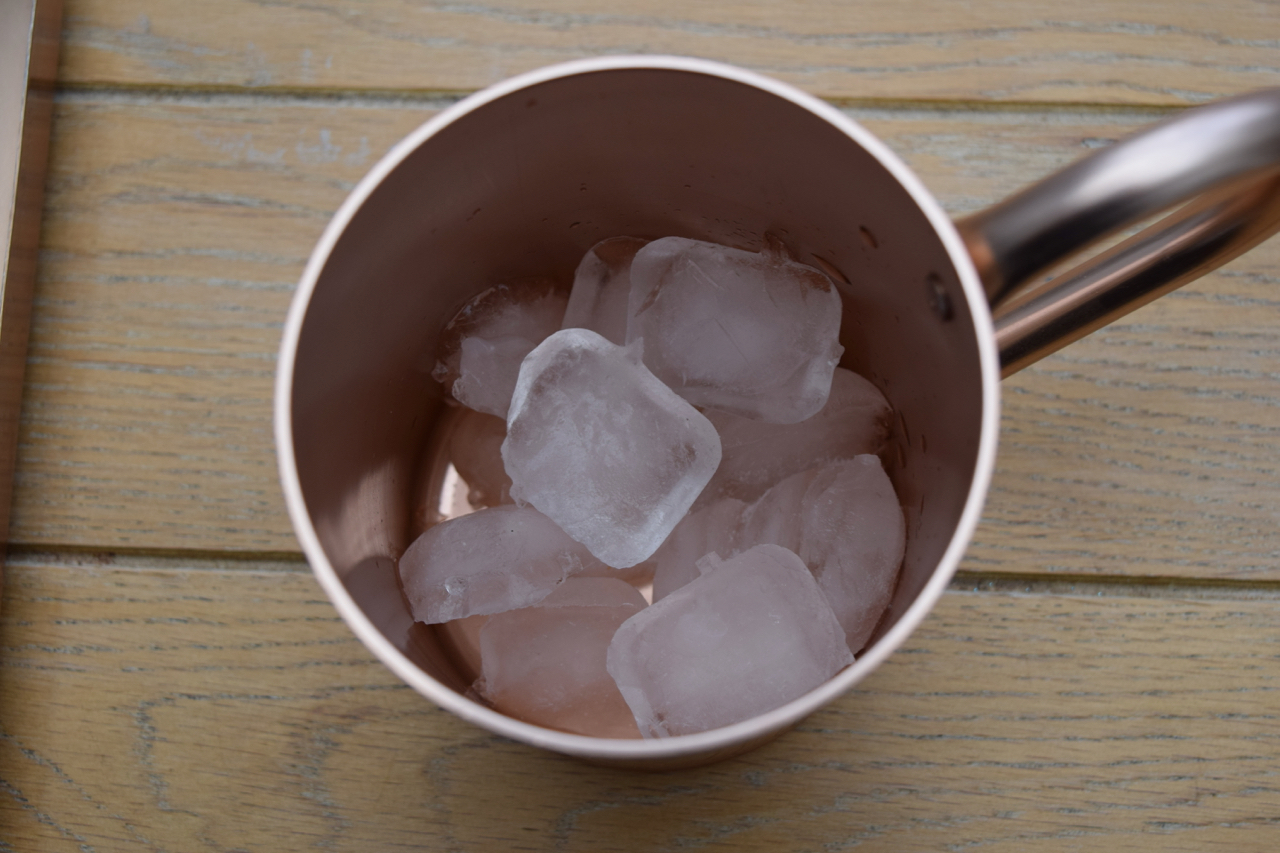 Pour in the vodka followed by the red wine of your choice. Mine was a rather good Pinot Noir.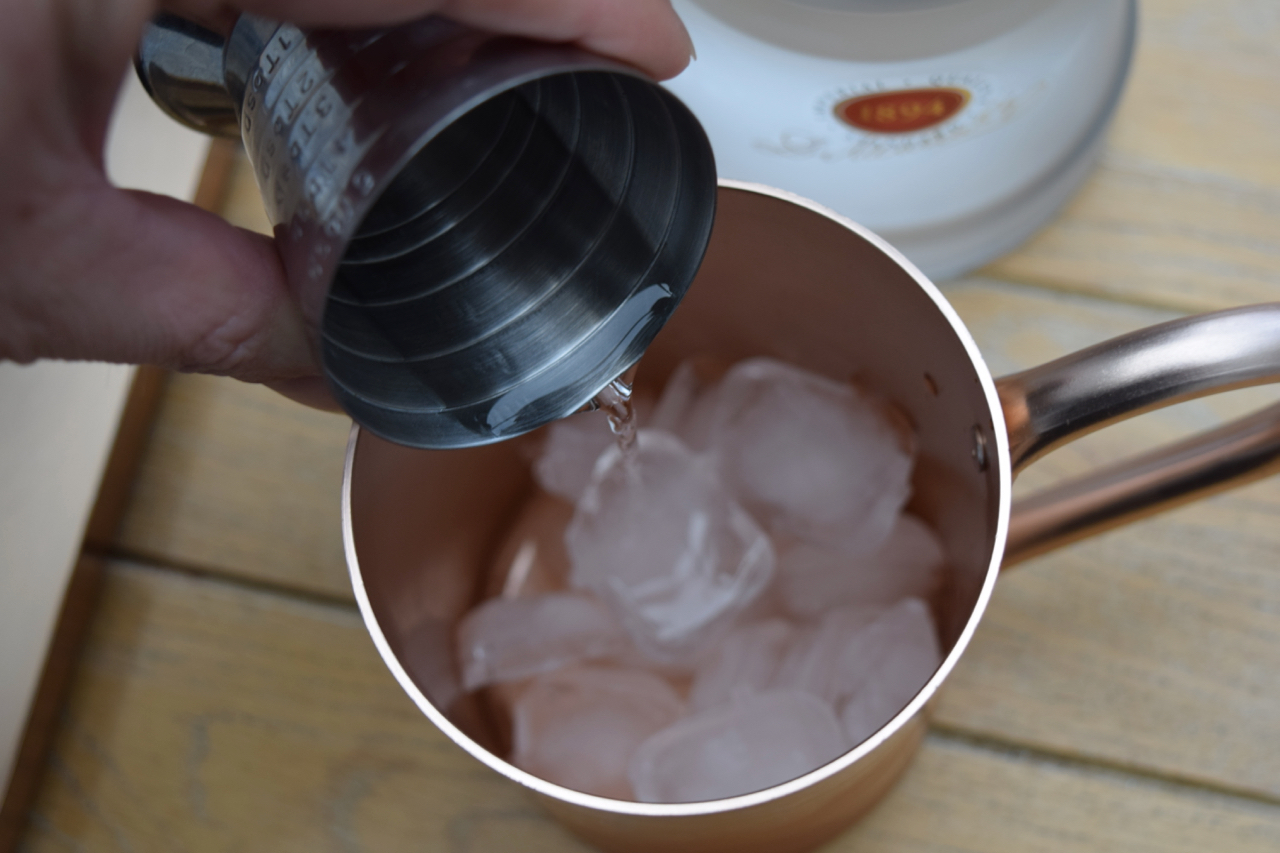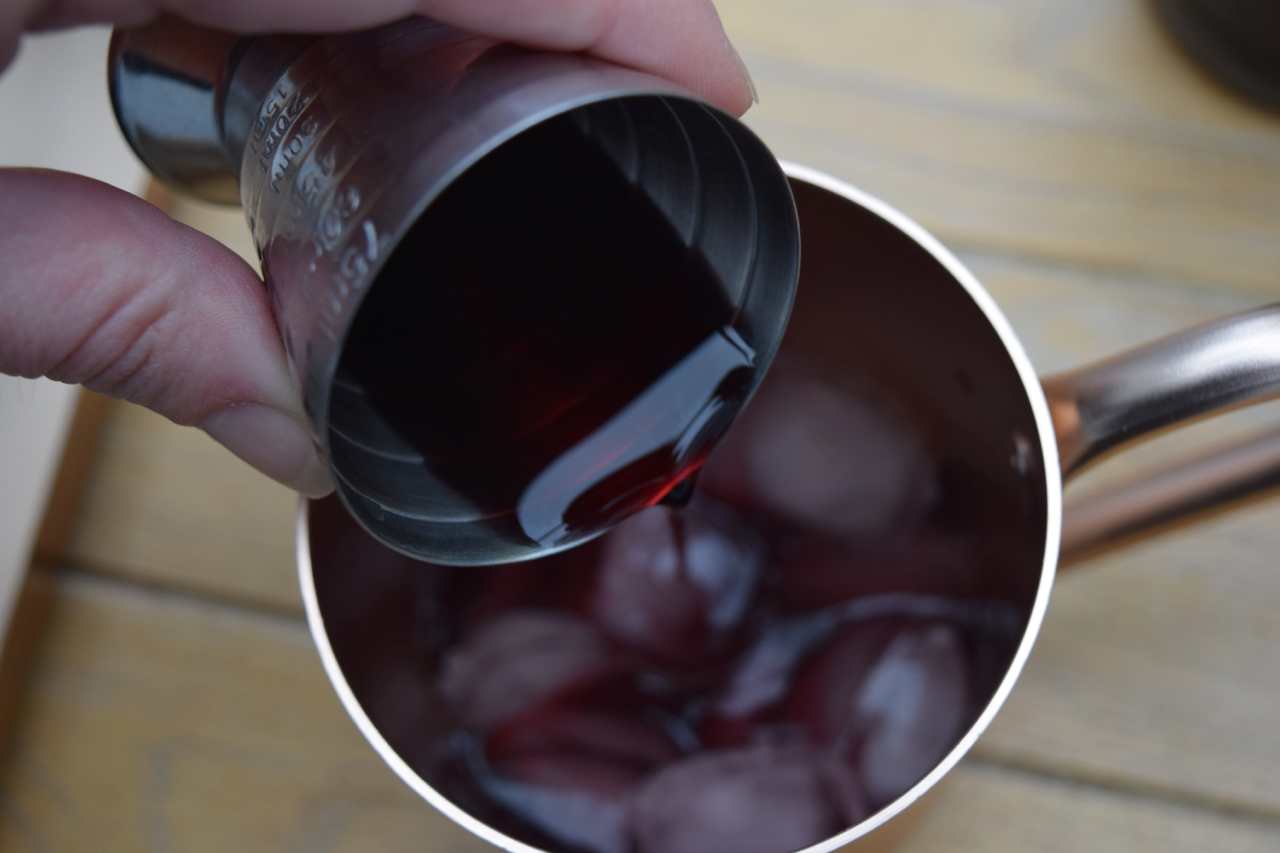 Squeeze in the juice of half a lime then give the cocktail a little stir.
Top this winter cocktail up with some ginger beer then drop in a lime slice garnish. Mine promptly sank without a trace.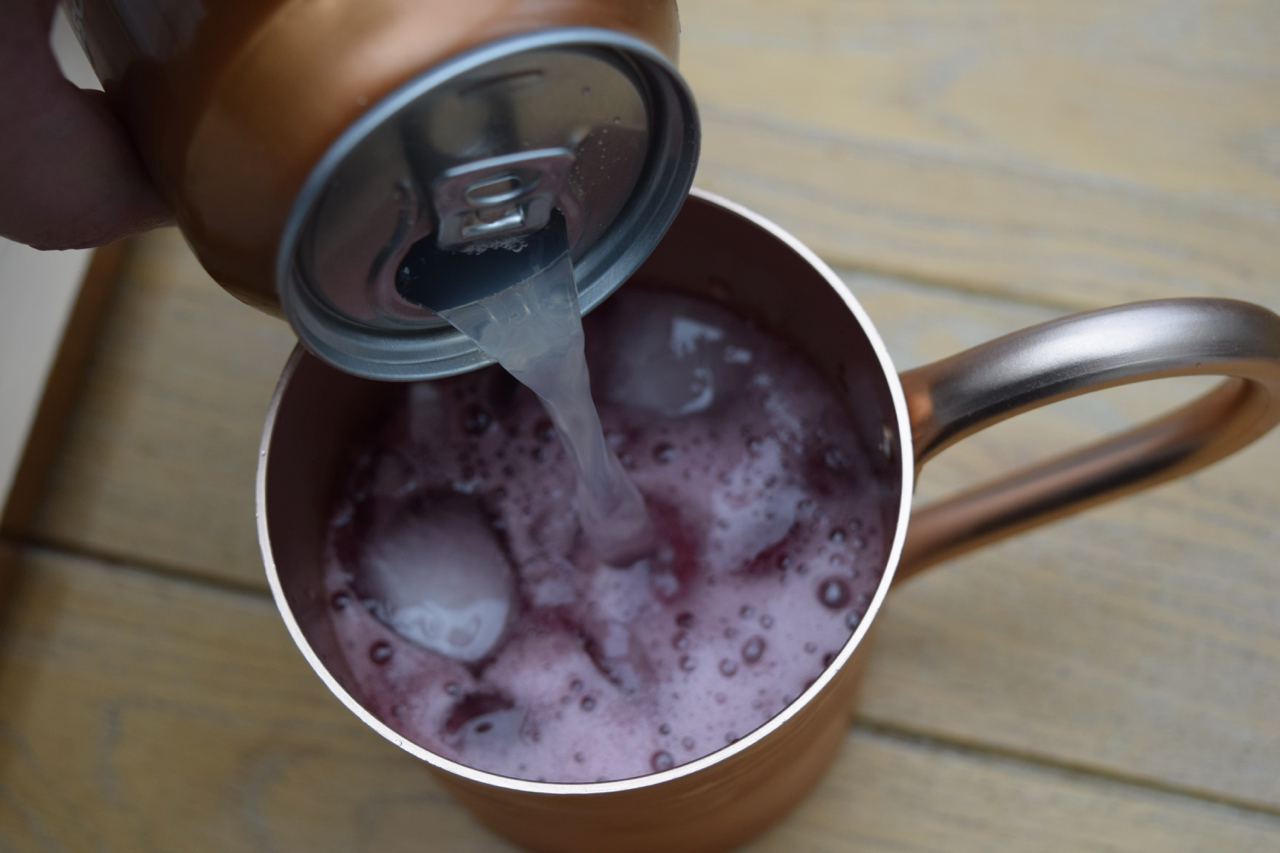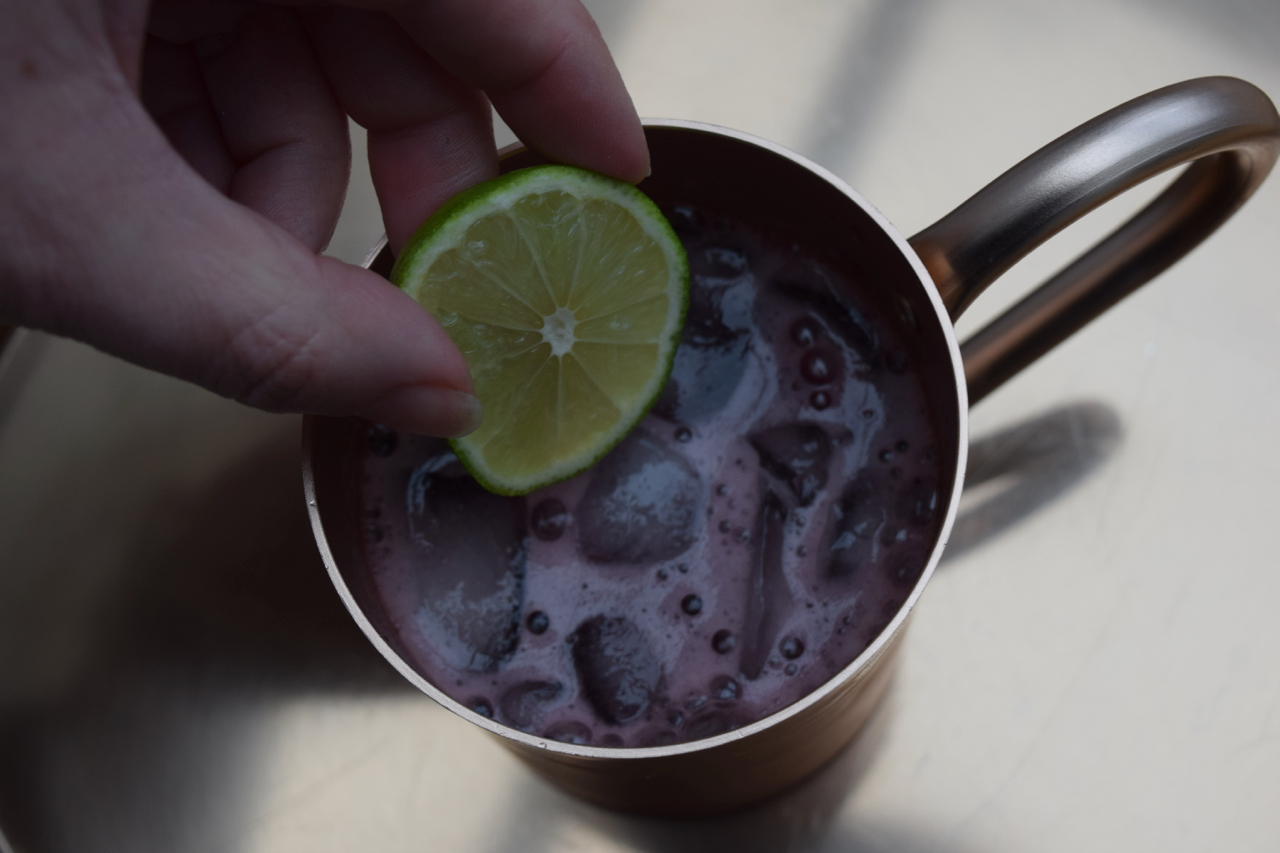 Now this is yours for the taking. And take it you should, because it's delicious.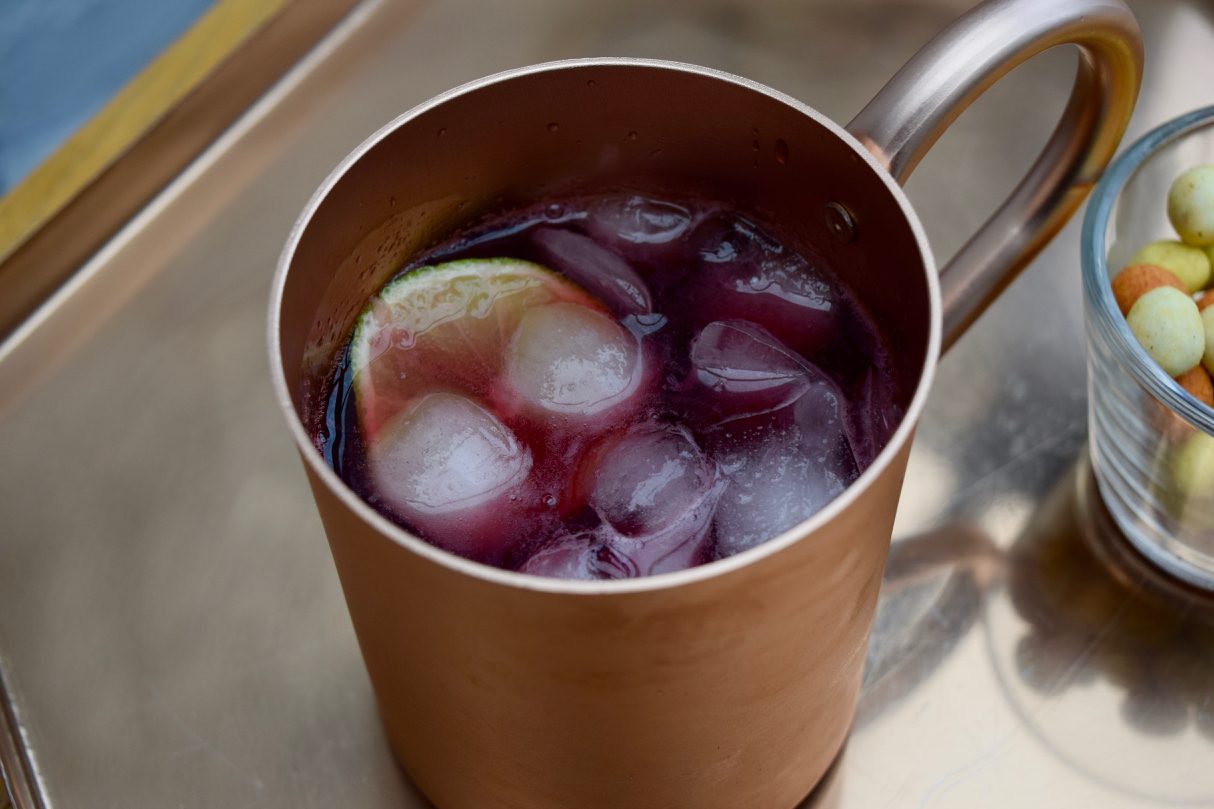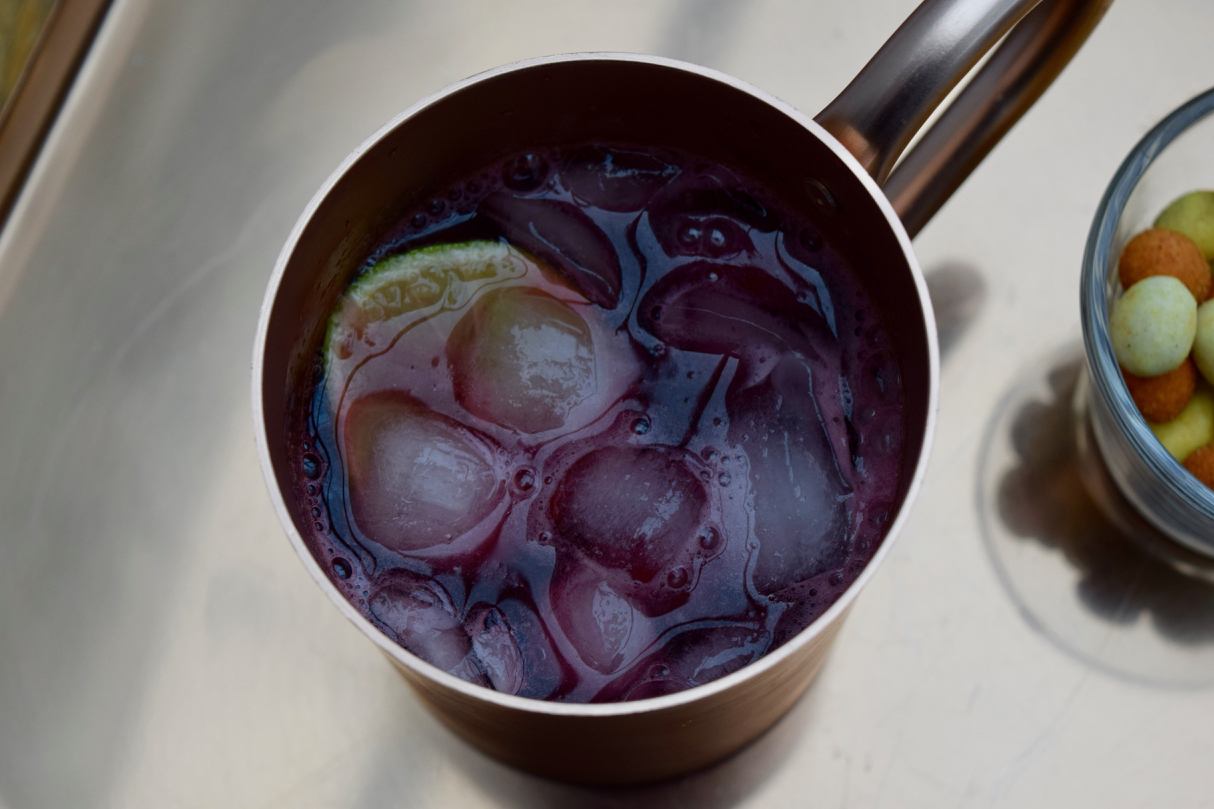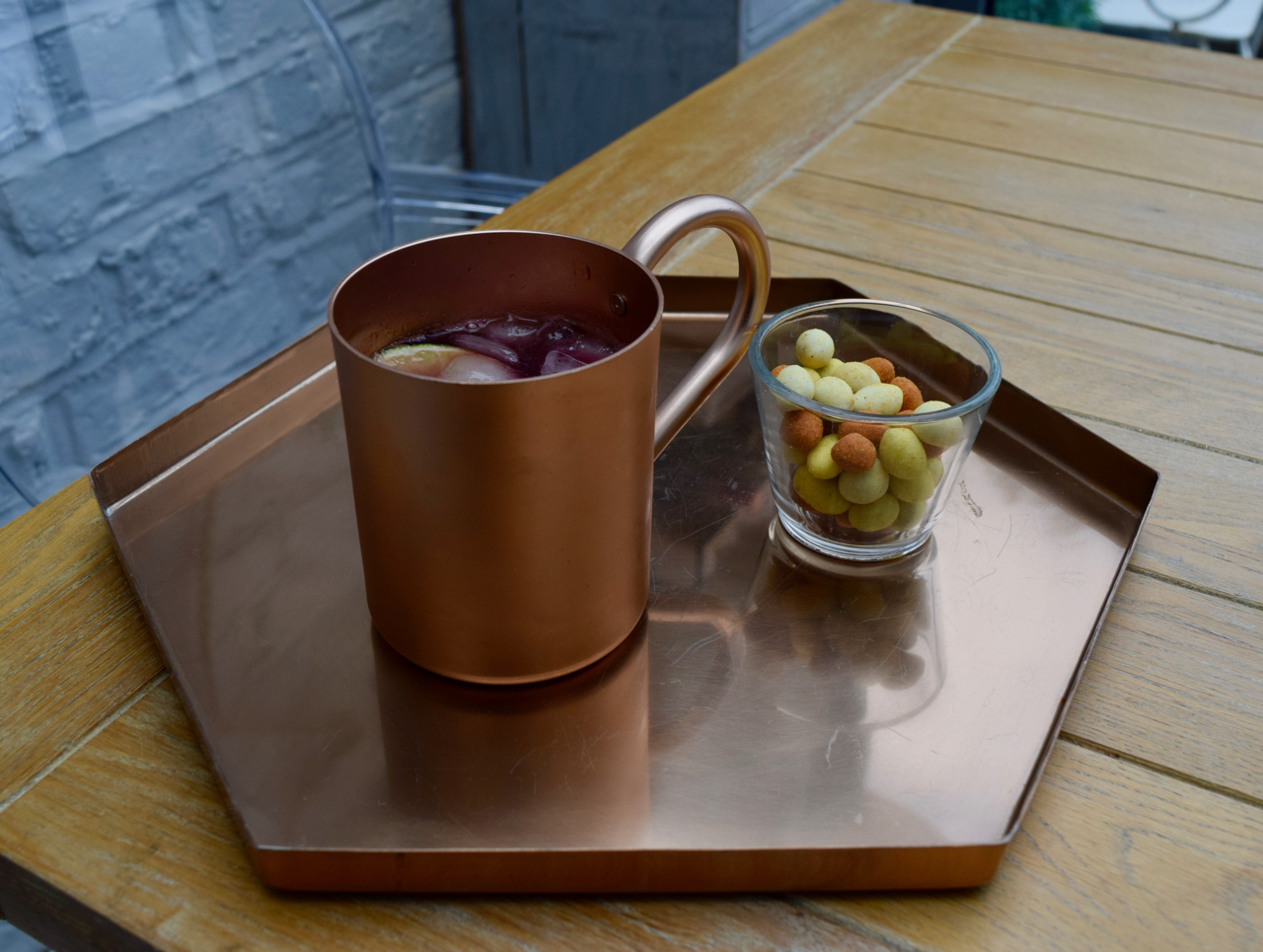 If you're doing Dry January then definitely book mark this Red Wine Mule for February. It's not to be missed and let's face it, it's still going to be bloody freezing then too. Realistically it's winter warmers from now until May.
Have a wonderful weekend.
Lucy x
Red Wine Mule Recipe
Makes 1
You will need a copper mug or tumbler
Ice
25ml vodka
100ml red wine
juice of half a lime
Ginger beer to top up
Lime slice to garnish
Take your copper mug or glass and add a handful of ice. Pour in the vodka, red wine and squeeze in the lime juice. Stir gently then top up with ginger beer. Garnish with a slice of lime and enjoy hugely.