Sidecar Cocktail Recipe
I don't know what it is with my obsession with cocktails from the 1920's at the moment. I think I am craving glamour because all I have in my life at the moment is dust and suppers you can cook in the microwave. I think I would have suited the flapper era, I can carry off a bob and the straight up straight down dress style would certainly have covered my big bum. Rambling aside, I have just re-watched the newer Leonardo DiCaprio version of the Great Gatsby and re-read the book, so I think I am in a 1920's frame of mind. That and the fact I am always in a cocktail frame of mind. So, at last, to confirm, this week's Friday Cocktail is the Sidecar, and it's totally delicious.
The Sidecar contains some of my favourite spirits – Brandy and Cointreau, what's not to like. My 103 Spanish brandy is still doing the rounds, however, having not been to Europe this year, I may have to find a new supply shortly. Mix these two with the fresh tang of lemon juice and you have a sprightly, zesty cocktail.
This is incredibly drinkable and just perfect for a relaxing Friday night. Low waisted satin dress and feather headband optional.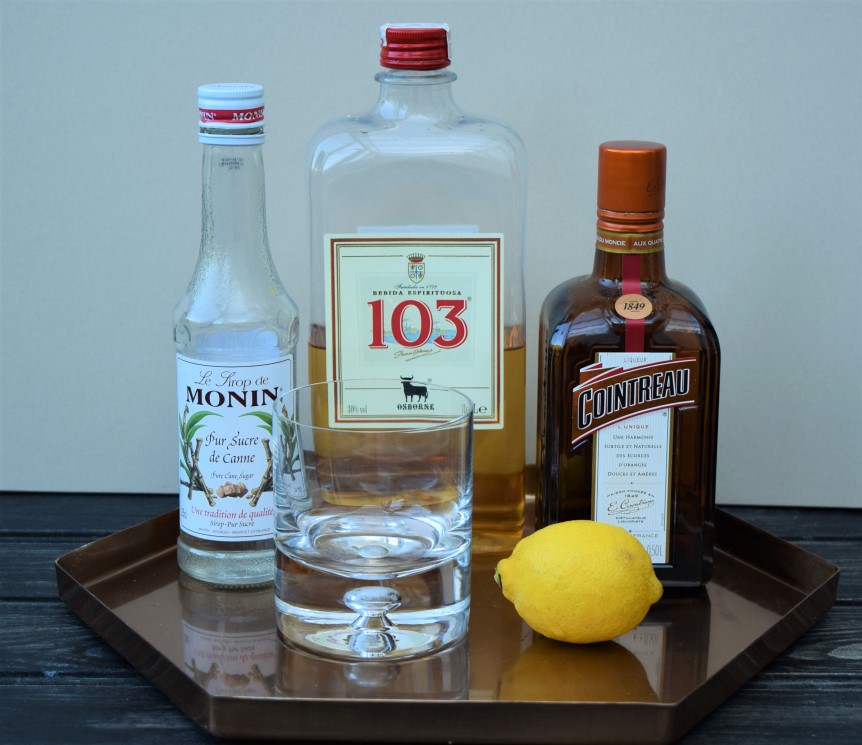 These are wonderful ingredients, full of flavour, warm but still refreshing. And really quite pleasing on the eye.
To start this Friday Cocktail treat, add some ice to your cocktail shaker.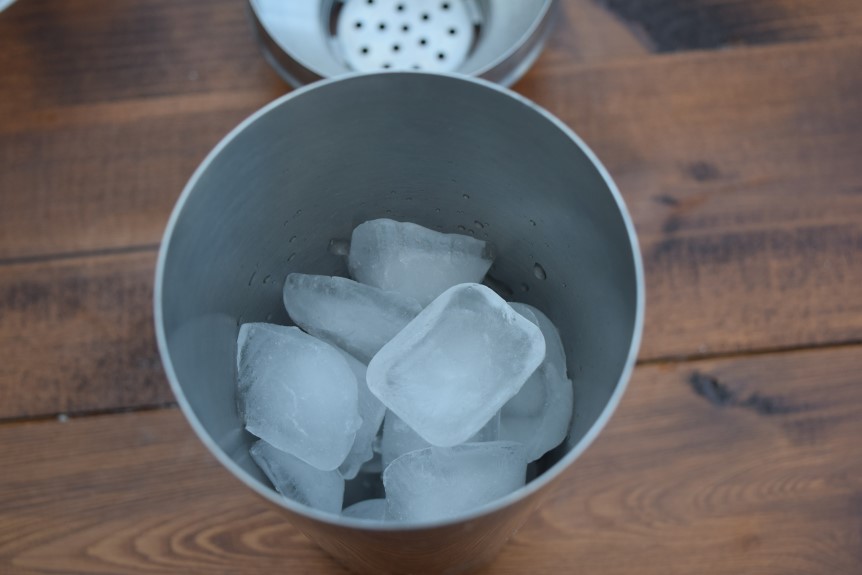 Then pour in your Brandy, 103 brand optional.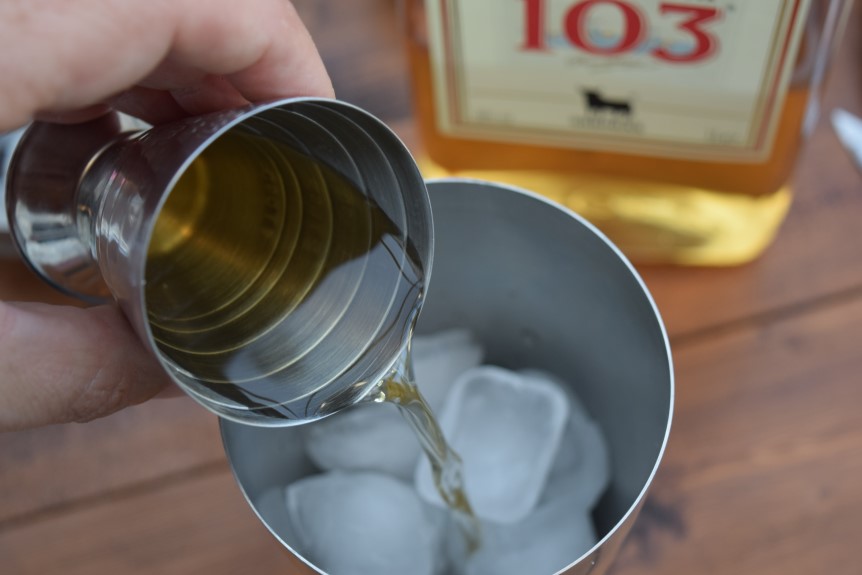 Next in is the super citrus based Cointreau. Which, incidentally, has a very art deco style bottle.
Finally, add the fresh lemon juice and sugar syrup. I bought my syrup, but you can easily make it by adding equal parts sugar and water, simmering until the sugar dissolves then leaving to cool.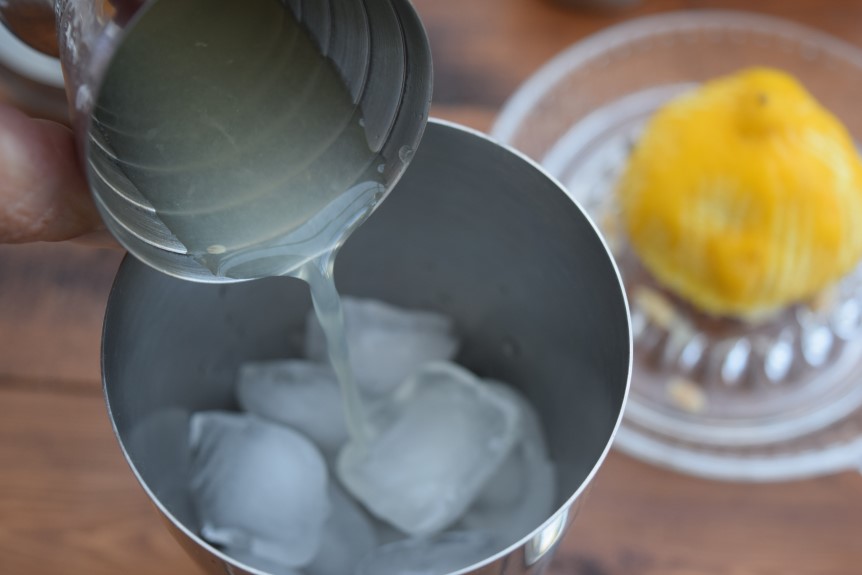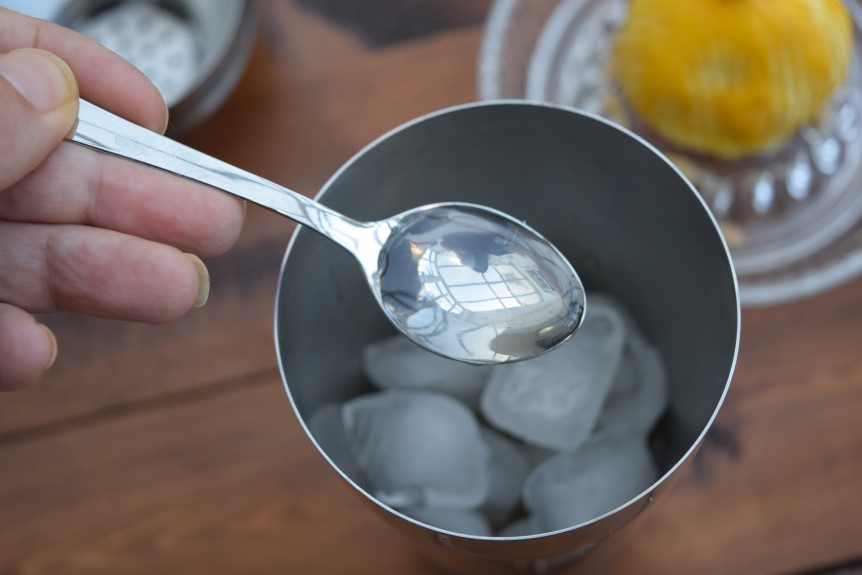 Shake until the shaker is good and chilled, then pour this delicious Sidecar, over more ice, into your stylish glass, I went heavy bottomed tumbler, but I think a traditional cocktail/martini style glass is the correct choice.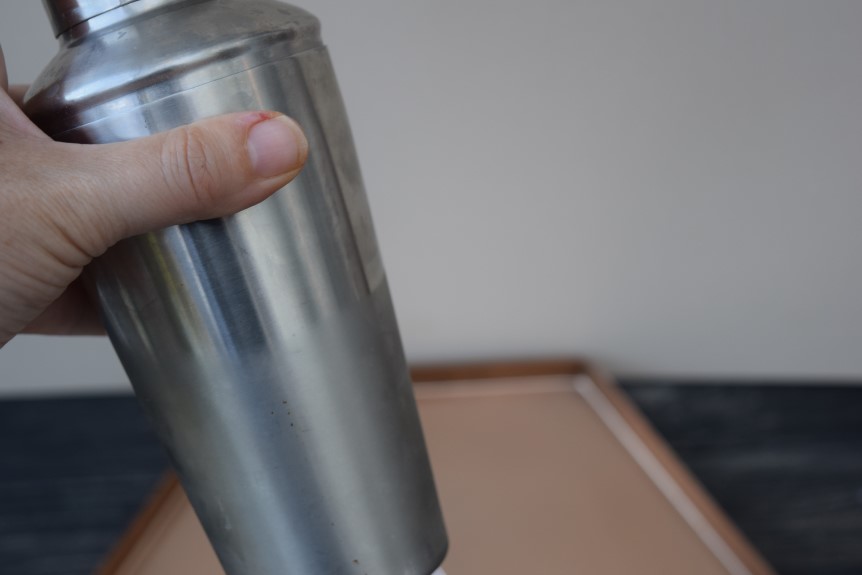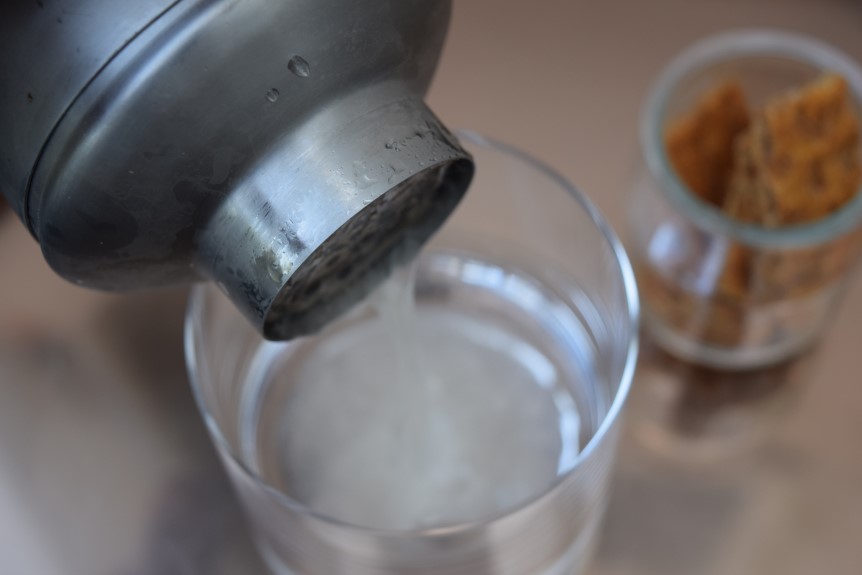 Garnish with a lovely lemon twist for traditional charm. And serve with a nibble of some nature.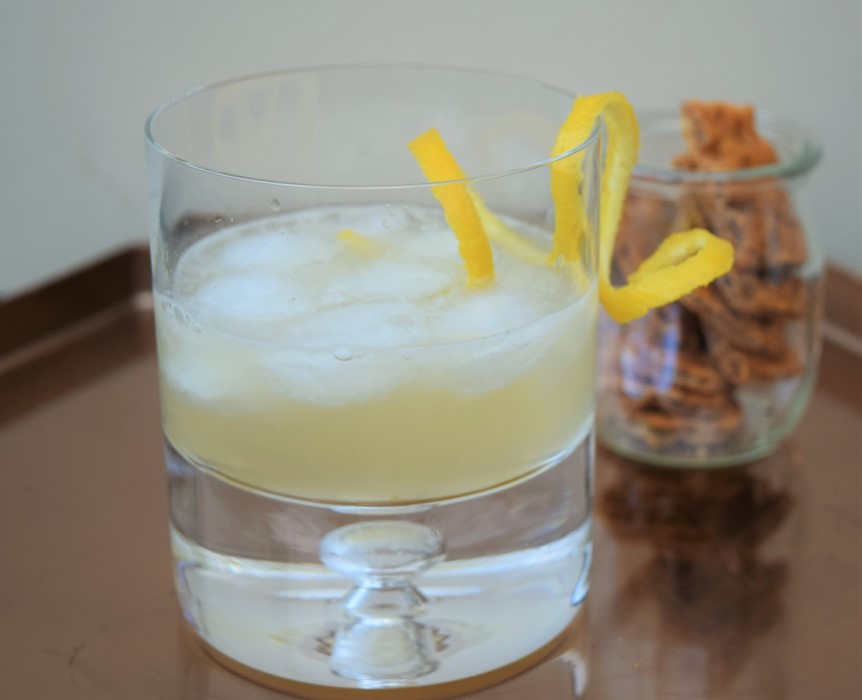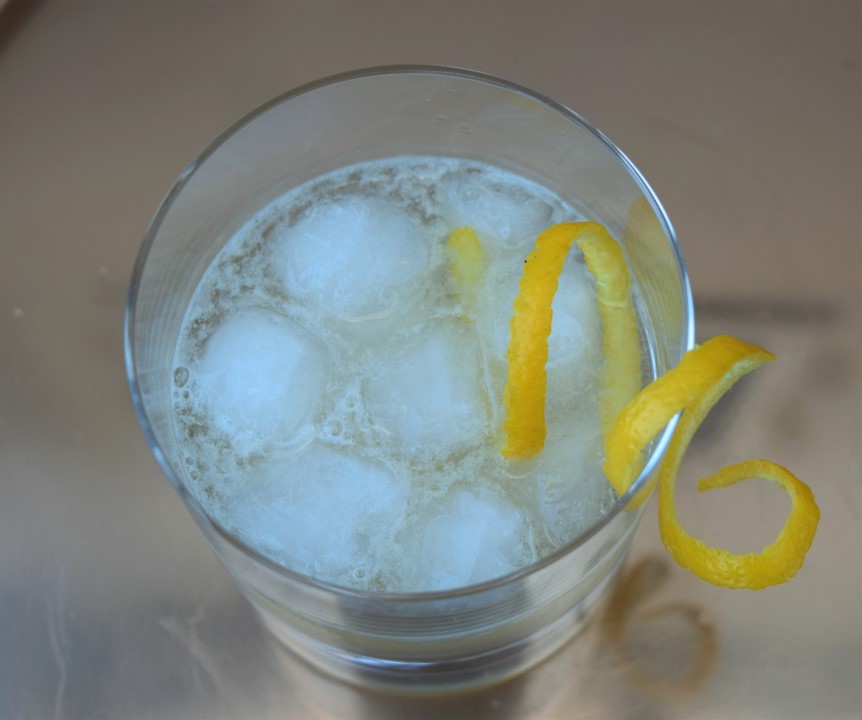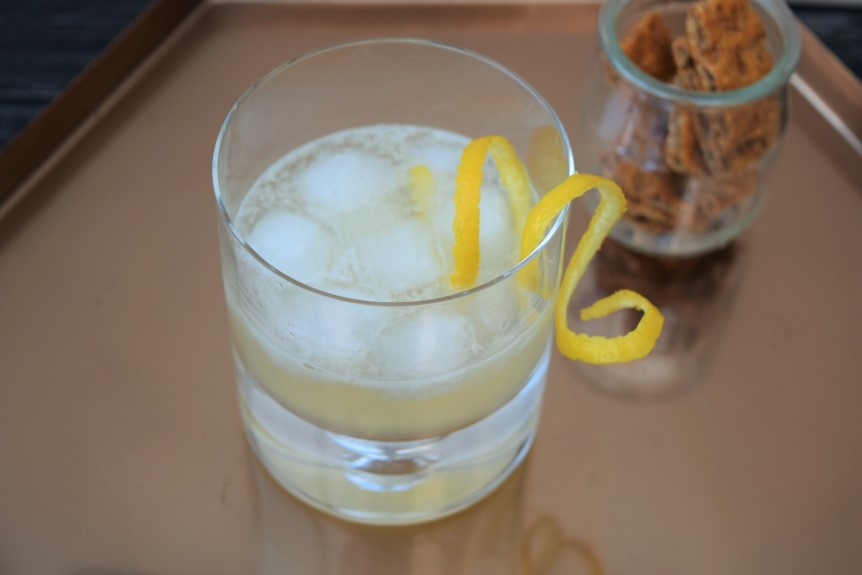 This is an apt choice of cocktail too, as Ben is about to start learning to drive. Not that I will be remotely tempted to sit in a sidecar with him, or even the passenger seat if I'm honest.
Happy Cocktail Friday and have a restful weekend.
Lucy x
Sidecar Cocktail Recipe
Makes 1
You will need a cocktail shaker, ice and an interesting glass
50ml Brandy
25ml Cointreau
25ml fresh lemon juice
1 teaspoon sugar syrup – you can make your own by bringing equal measures of sugar and water to the boil until the sugar's dissolved then leaving to cool
A twist of lemon to garnish
Take your cocktail shaker and add a good handful of ice. Pour in the brandy, cointreau, fresh lemon juice and sugar syrup.
Shake until the shaker feels icy cold then pour over more ice into an interesting looking glass. Garnish with a twist of lemon. Sip and feel refreshed.