Strawberry Syrup Recipe
This is a sweet little recipe. Quite literally.
It creates a pink fragrant syrup meant to be added to milk, like a slightly healthier version of Nesquik. I found it during a random trawl through Pinterest on a lovely website called Brooklyn Farm Girl and made some for George to try. He loved it and continued to drink his way through the whole little bottle over the next few days.
I have also added it to Prosecco and it made a wonderful fruity addition, although perhaps not as wholemeal as adding it to milk.
The recipe is embarrassingly simple, the ingredients even more so. Take a punnet of scented strawberries and cut off the stalks and slice in half. Since first making this, I have also made a lovely syrup with leftover blueberries, raspberries and strawberries from a dinner party. I adjusted the sugar slightly and sieved the blended fruits to remove excess seeds. I am not a huge fan of seeds. The syrup, however, was delicious.
Anyway, back to the strawberry version. Add the fruit to a pan with 125ml of water and 110g sugar.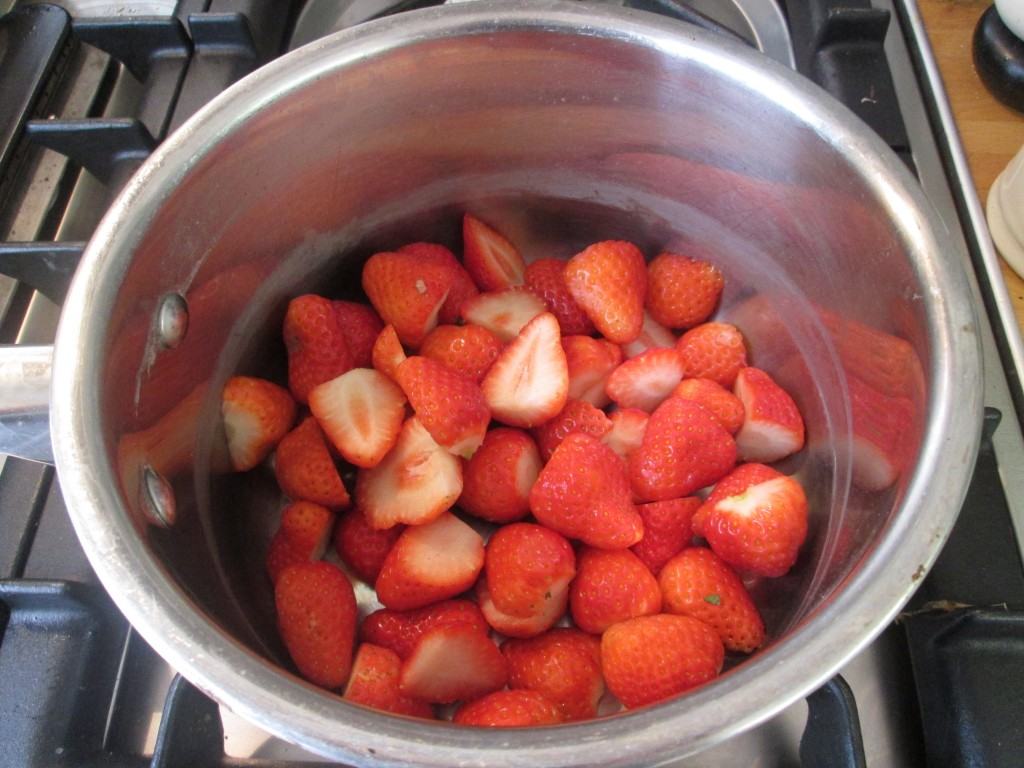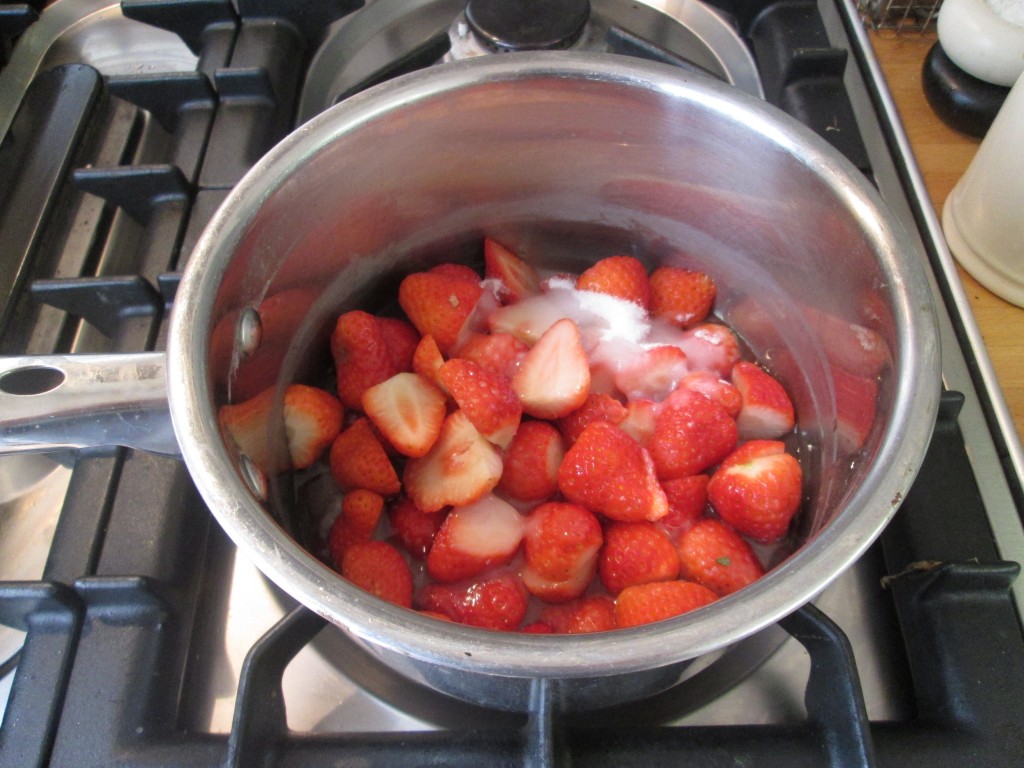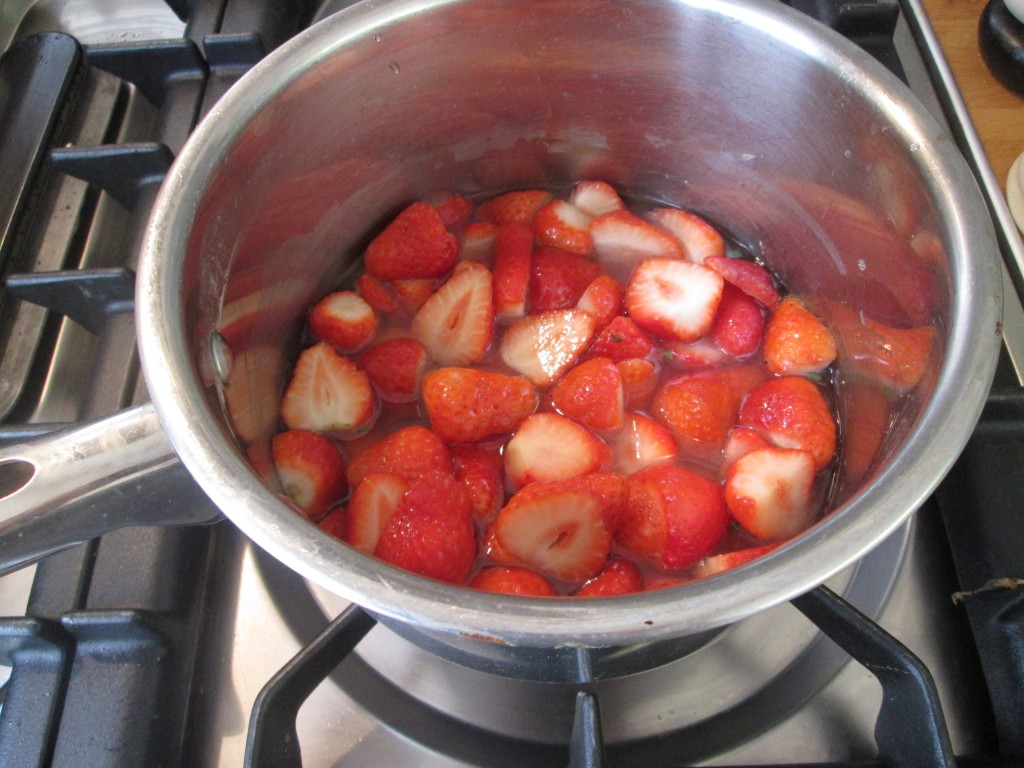 Bring to the boil and simmer for 10 minutes on a low heat. The strawbs will mush down and create a delicious syrupy sludge.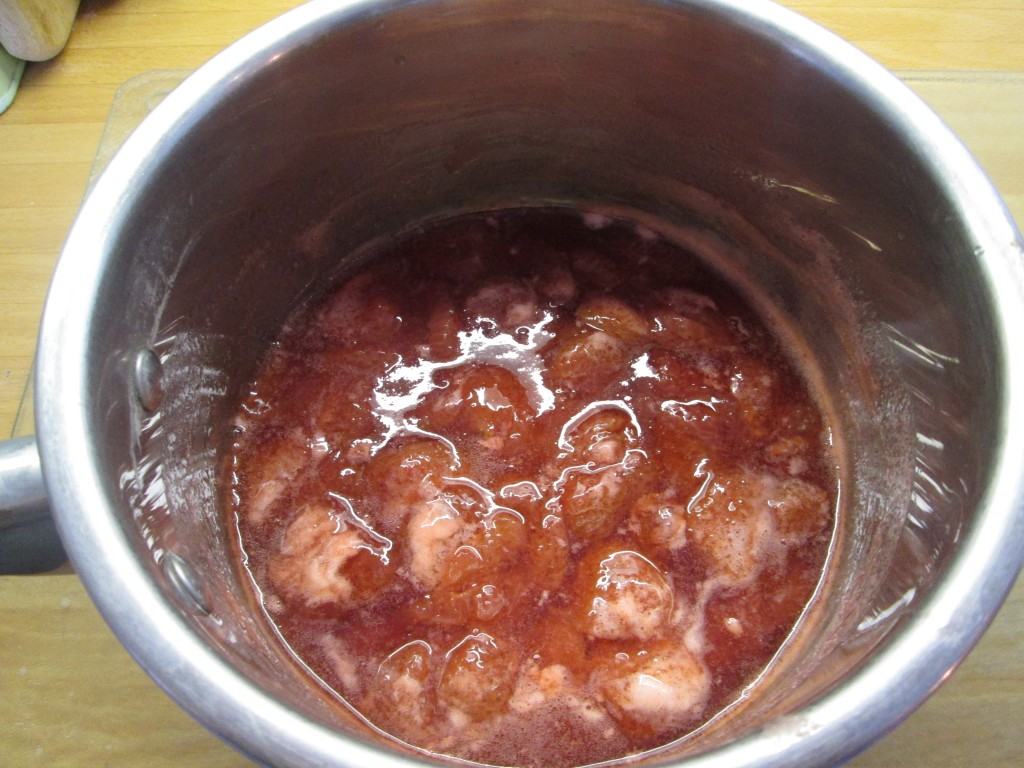 Allow to cool for at least 15 minutes then liquidise or use your hand blender to create a thick syrup. Do wait for it to cool, though, as I didn't the first time I made this and my kitchen ended up looking like an episode of Dexter when the puree exploded from the top of the liquidiser. It was strawberry carnage.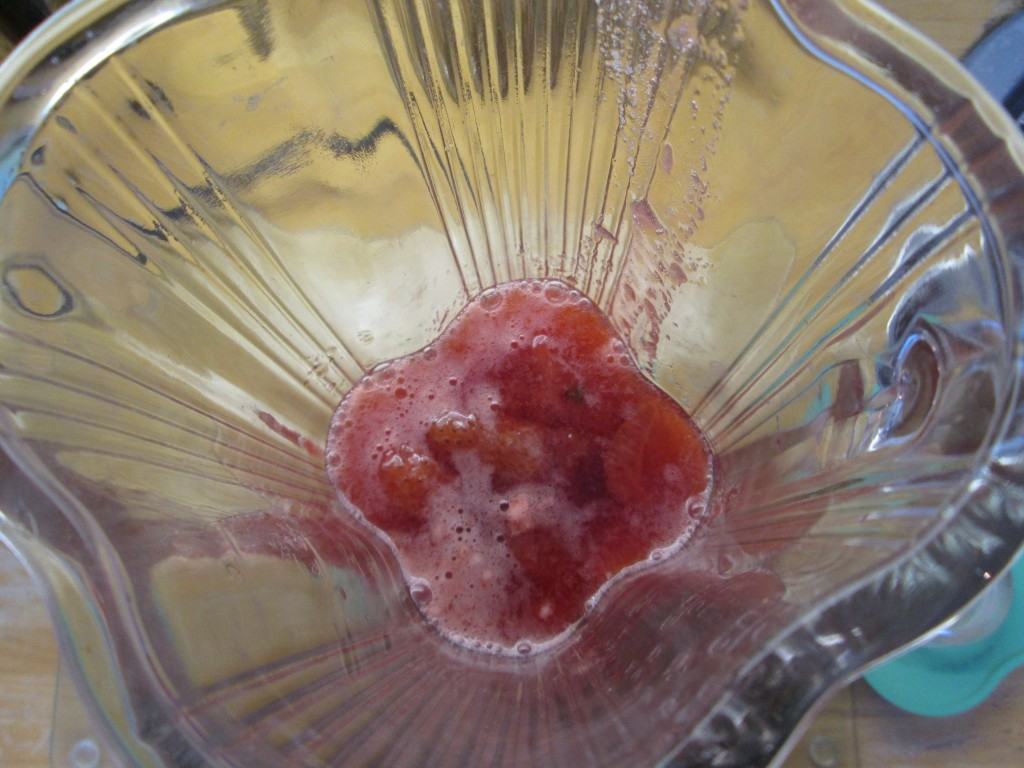 Process until smooth. Then pour into a festive looking jar or bottle.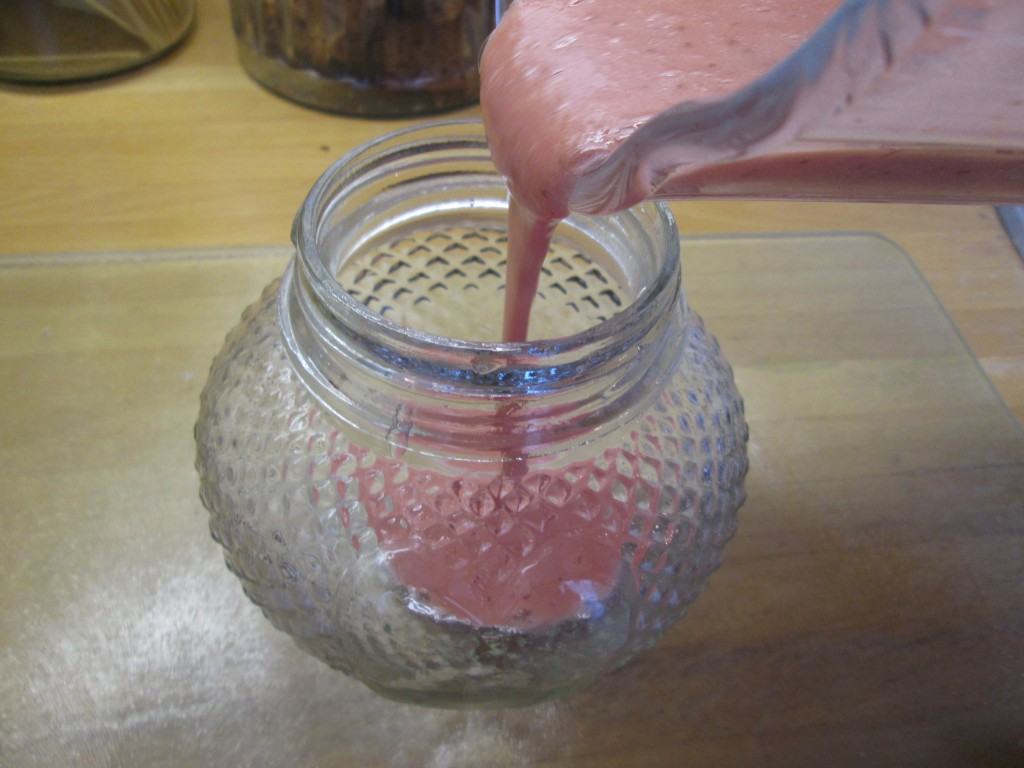 Around four tablespoons of syrup in a glass of milk makes a delicious milkshake, or about an inch in your flute topped up with Prosecco (or fizzy water if you'd prefer) for the grown ups.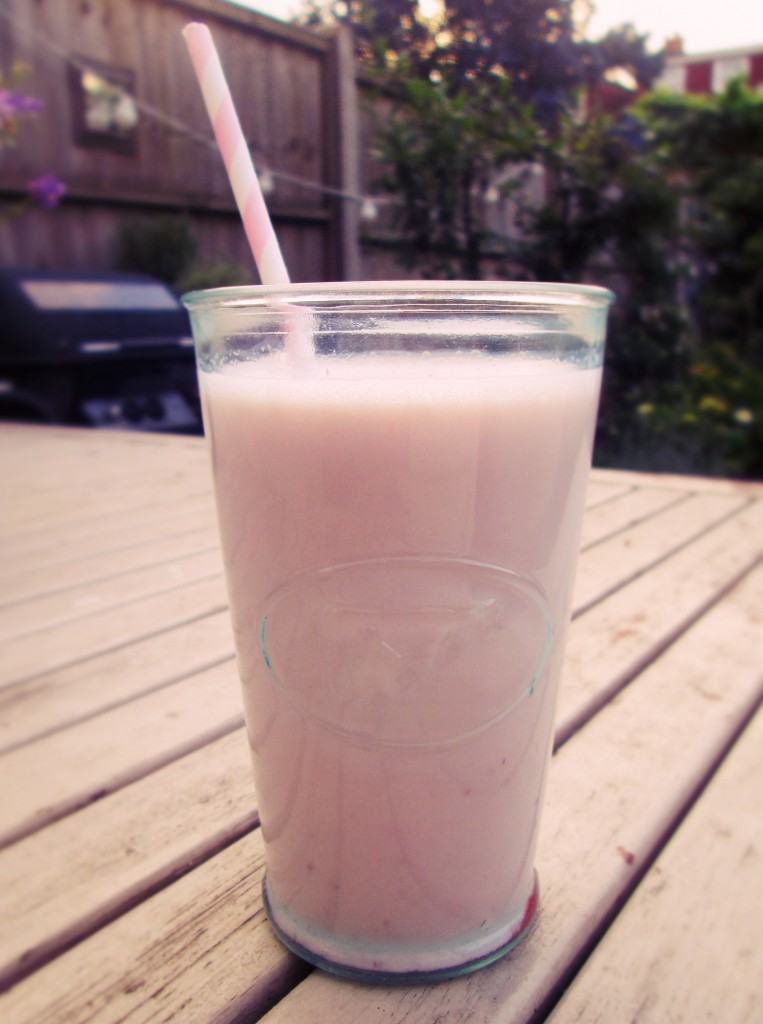 This keeps well in the fridge, unless you have George coming round.
Lucy x
PS  – George and I have since fashioned a chocolate syrup for milk – its in development (we've drunk half the bottle) will keep you posted.
Strawberry Syrup Recipe
400g punnet of strawberries (or any fragrant berries of your choosing)
125ml water
110g caster sugar
Cut the stalks from the strawberries and halve the bigger berries. Add to the pan with the water and the sugar. Bring to the boil and simmer gently for 10 minutes. Leave to cool.
Liquidise, handblend or sieve the fruit and store in a jar or bottle in the fridge until needed. Add to milk, Prosecco, fizzy water or lemonade, dependent on your audience.