Easter Rocky Road Recipe
I am excited about Easter this year. We are going to be spending it with all the family, children and dogs in perfect harmony, while the adults have their noses in the trough. The Easter break is a good time to slow down for a moment and spend some time relaxing and to have a walk by the sea.  Or, if you are like me, you will be in the kitchen conjuring up delicious treats to keep everyone happy. And this Easter Rocky Road will put a smile on anyone's face. Even Clyde, who has previously announced he is not a huge Rocky Road fan, had to admit this is bloody wonderful. The Mini Eggs are solid chocolate deliciousness mixed with soft shortbread and marshmallows, nothing not to like here.
And it is crushingly simple to make. And if you are using a microwave, you could probably even get the children to make it for you. Although keep an eye on small hands bashing things with a rolling pin and hot melted chocolate *wash your hands, wear an apron, blah blah*. This recipe heralds from the ever helpful BBC Good Food website, so a big thank you to them.
So if you are looking for something to keep you busy in the kitchen over Easter, this will take up no more than 15 minutes of your very valuable time. So you can get on with the Hot Cross Buns, recipe to follow this week *fingers crossed*.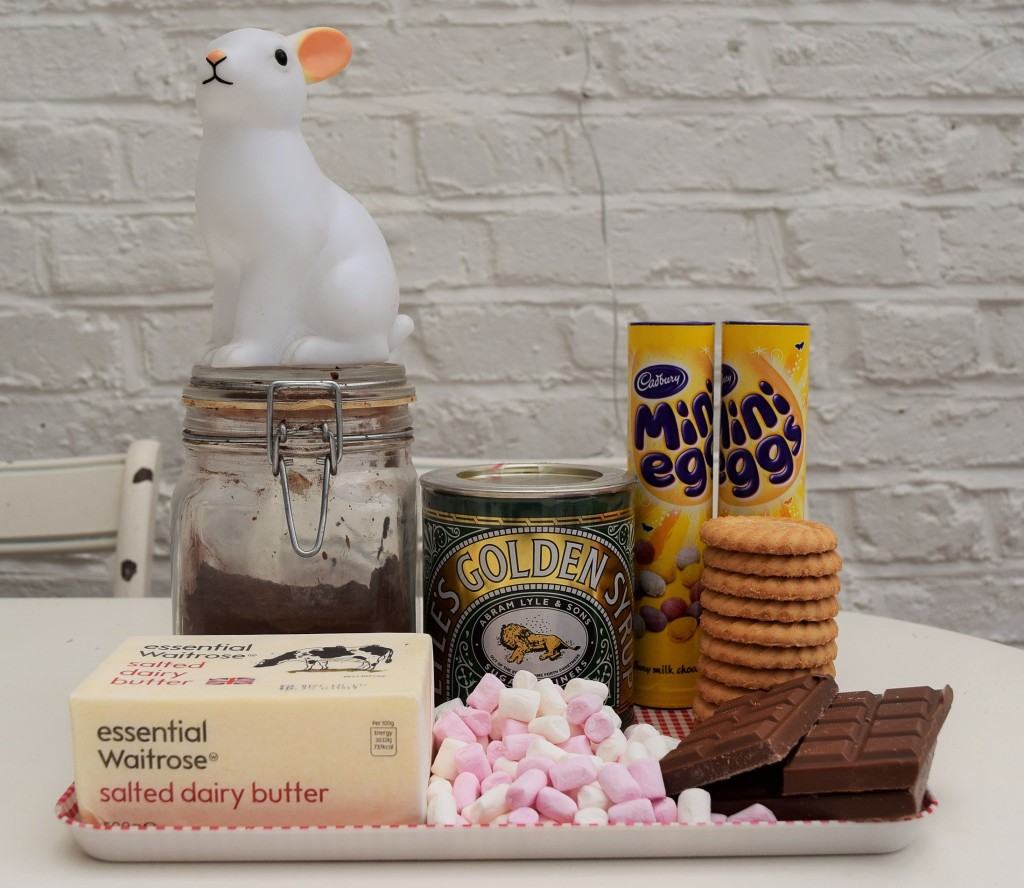 Ingredients for Easter Rocky Road as above. If you feel you should add some dried fruit here to incorporate an element of health, well who am I to stop you. And I don't think a Craisin added would offend too many people. I have, of course, forgotten to add the sprinkles and glitter to the photo, it frankly wouldn't be me if I didn't forget something.
Take a large microwaveable bowl and add the chocolate and butter. Melt this for around a minute and a half, or if you are in a microwave free zone, place the chocolate and butter in a bowl over a pan of barely simmering water and leave to melt together.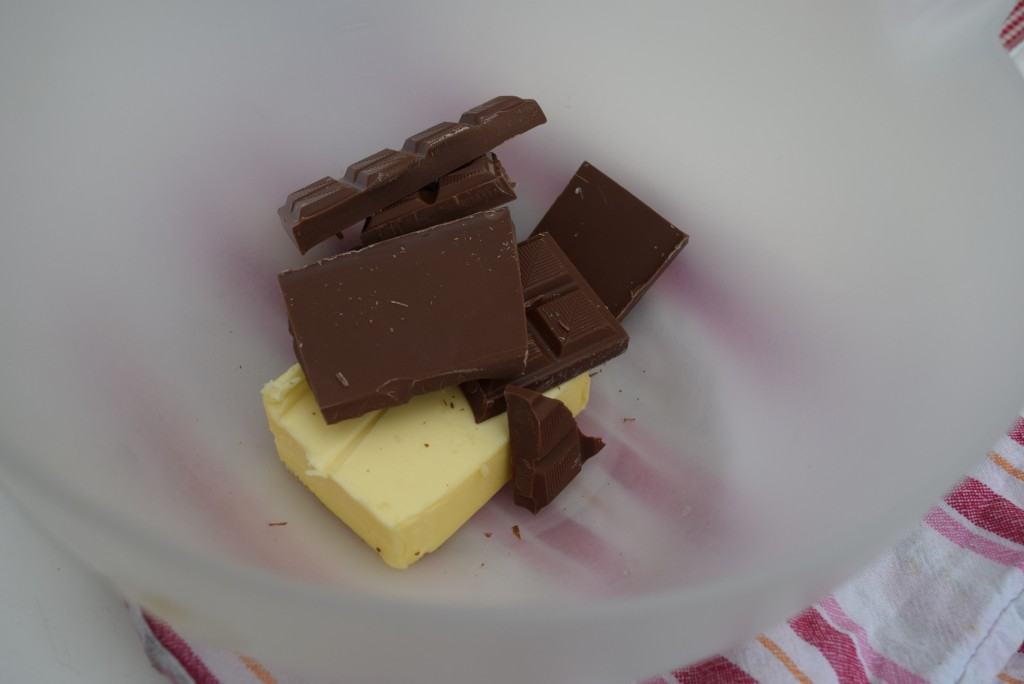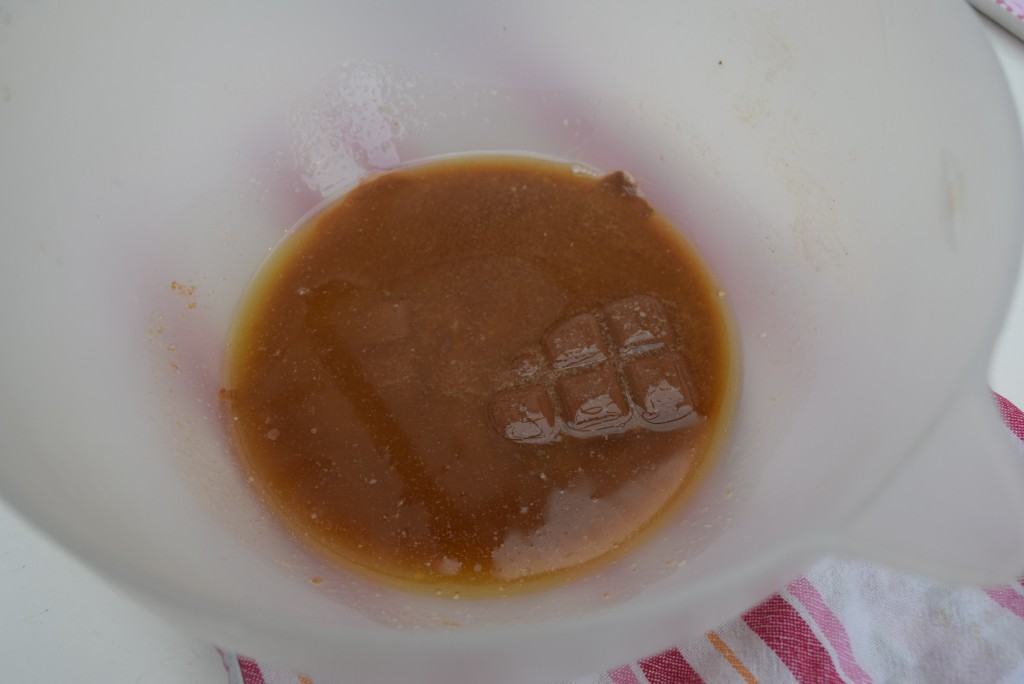 Stir in two tablespoons of Golden Syrup and two tablespoons of cocoa and mix together until smooth and glossy. Leave this to cool slightly while you crack on with the biscuit bashing.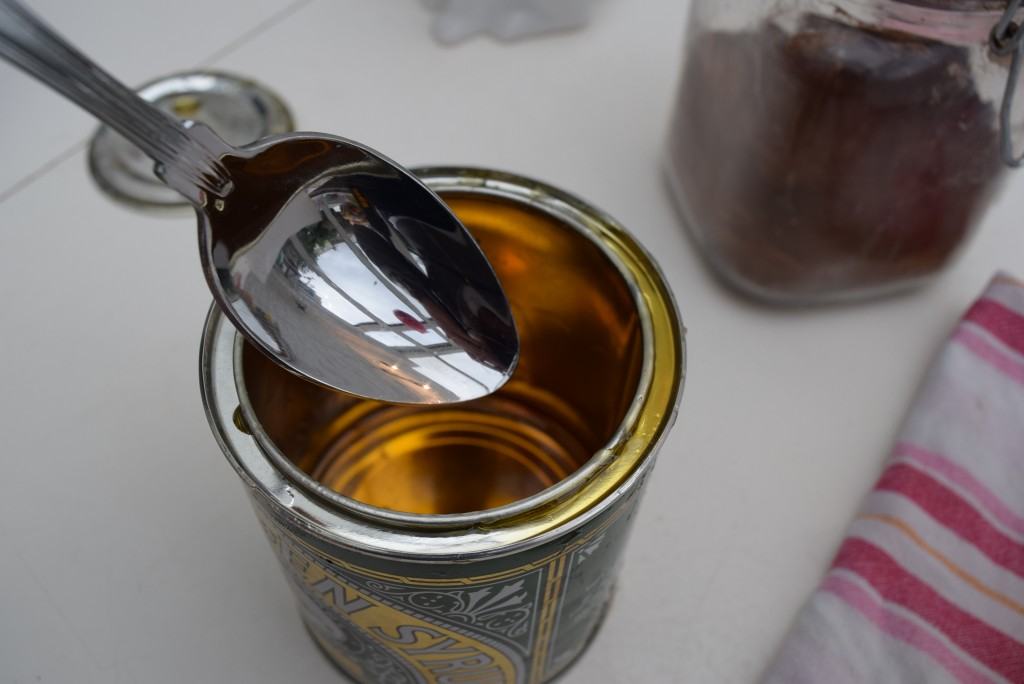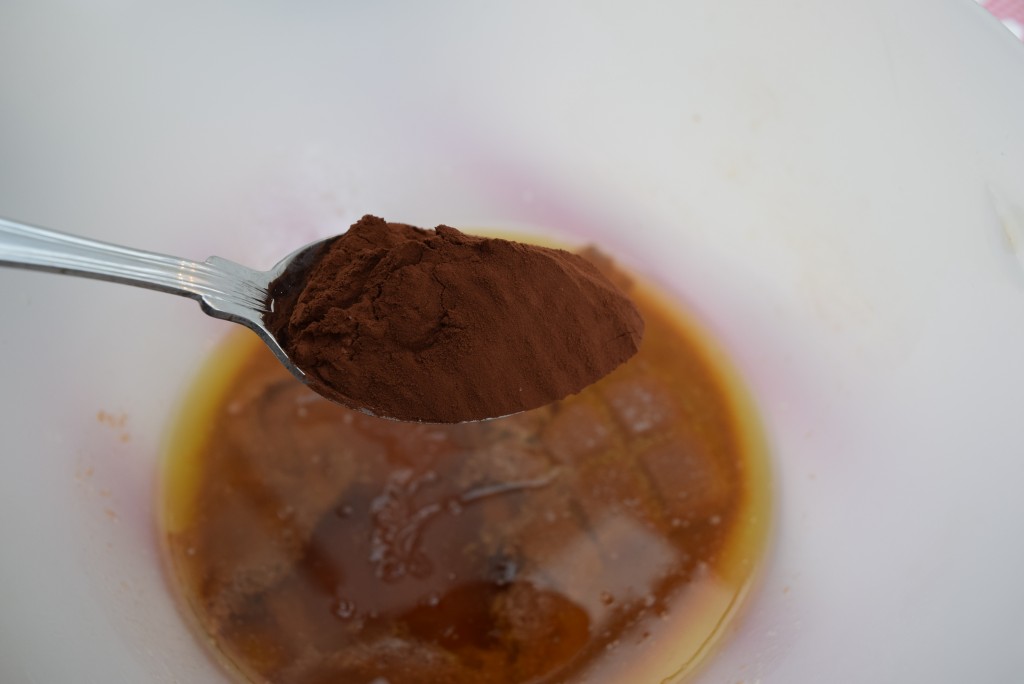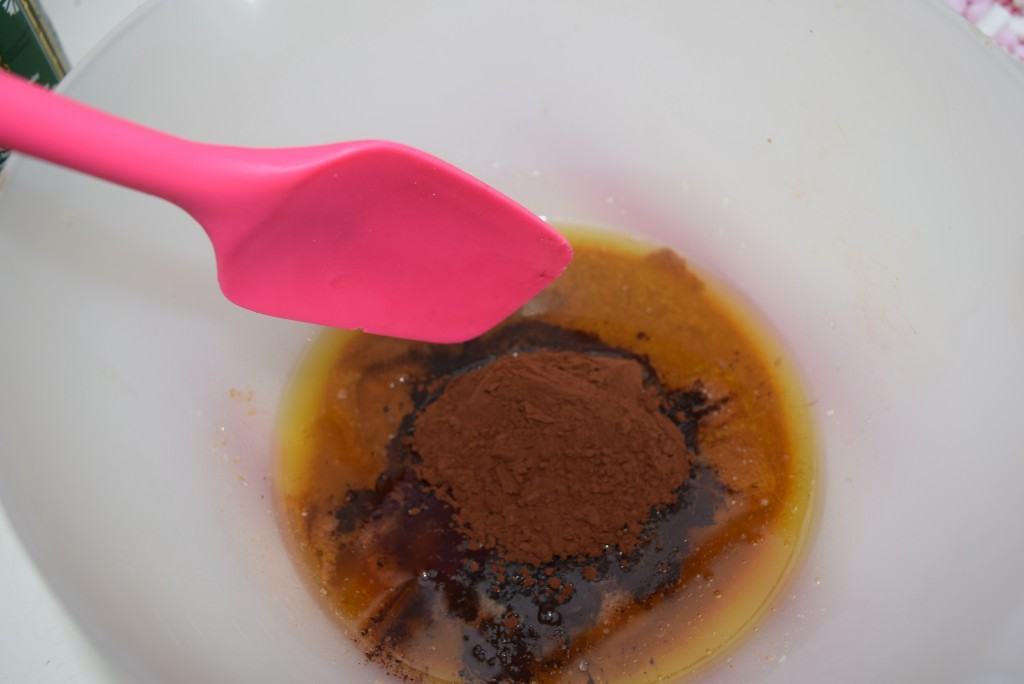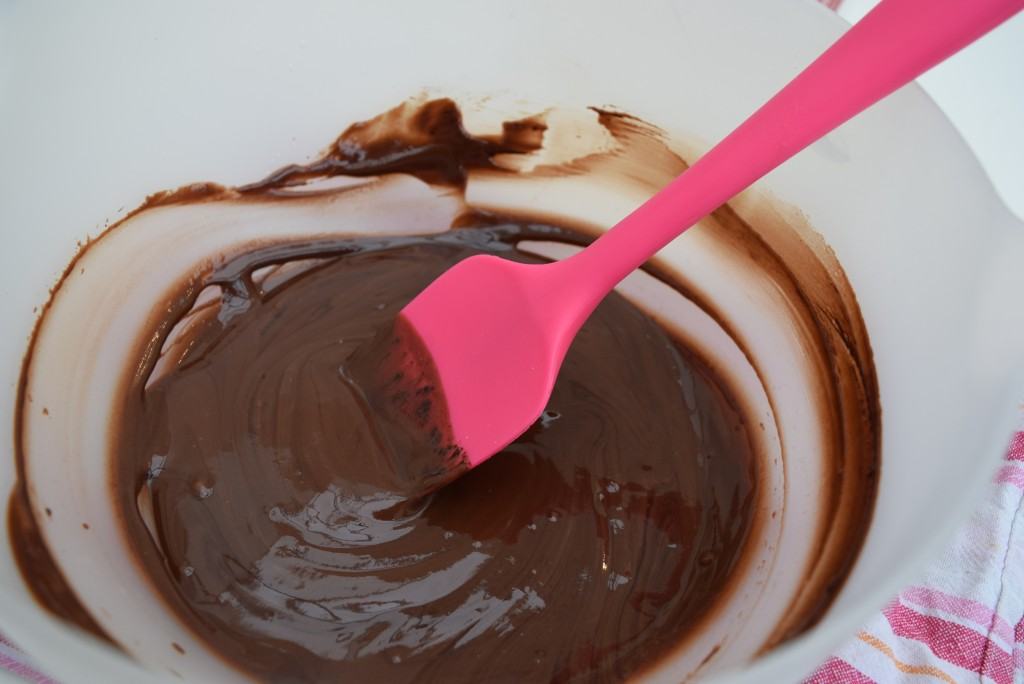 Weigh out the biscuits. I chose shortbreads, but just use your favourites, or any old biccies you've got in the tin. Pop them in a food bag and seal the end. Give them a gentle bash with a rolling pin, think chunky pieces rather than biscuit dust. Pour these chunks into the molten chocolate.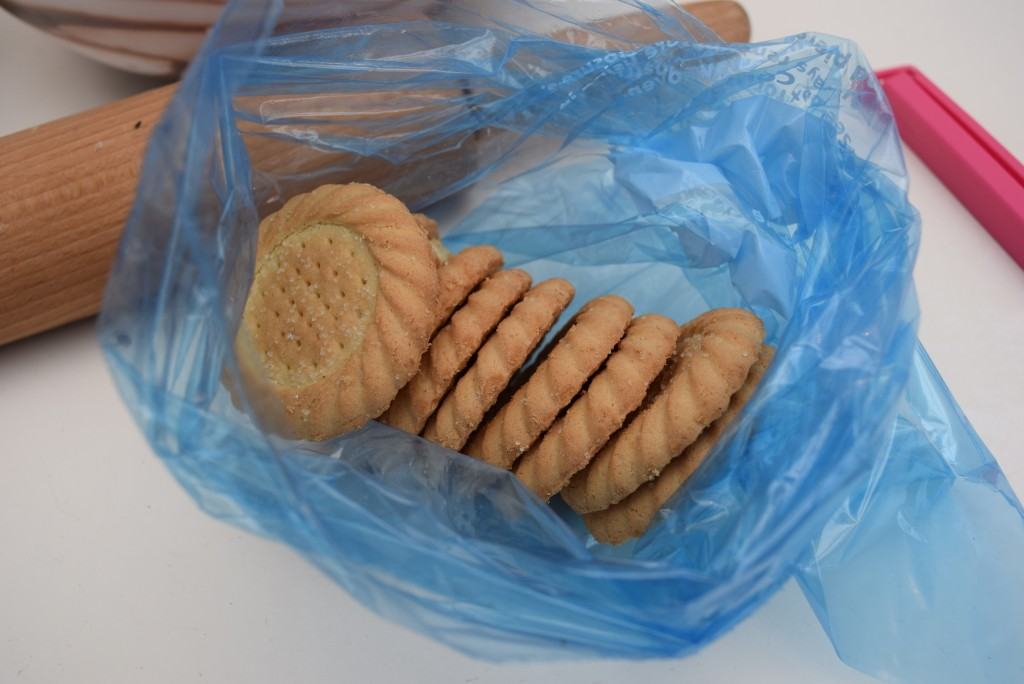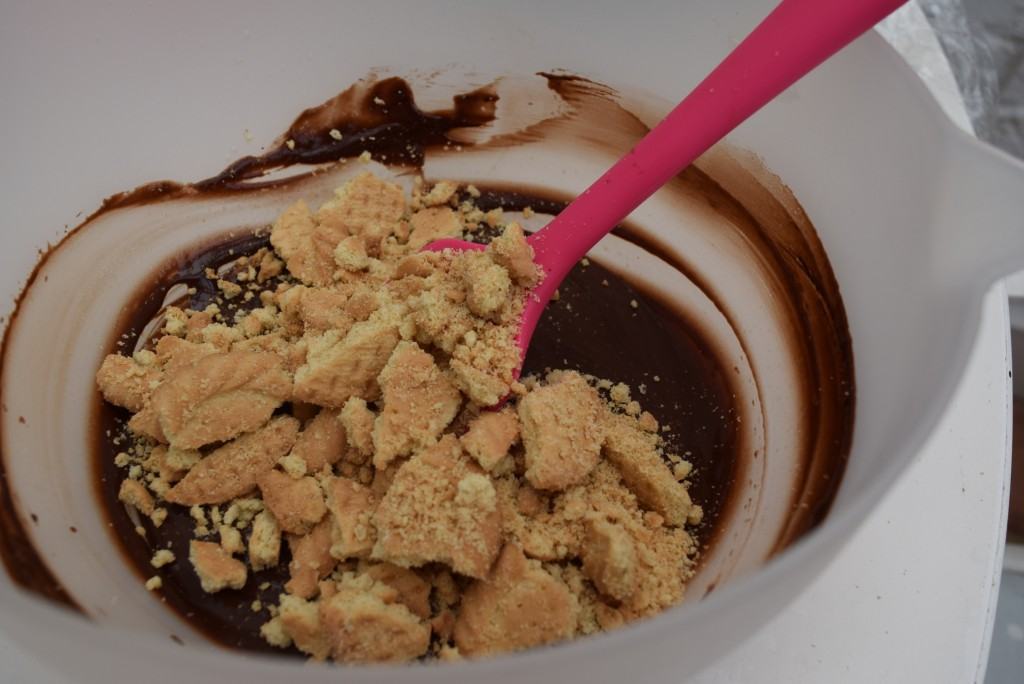 Add the Mini Eggs and tiny marshmallows then give this tasty mulch a really good stir.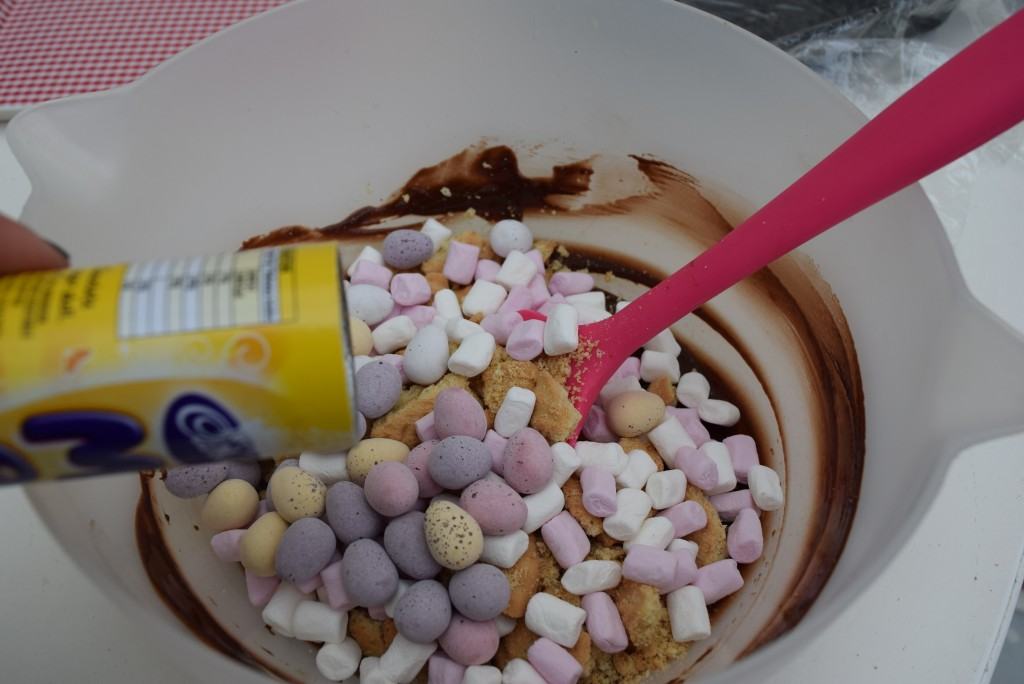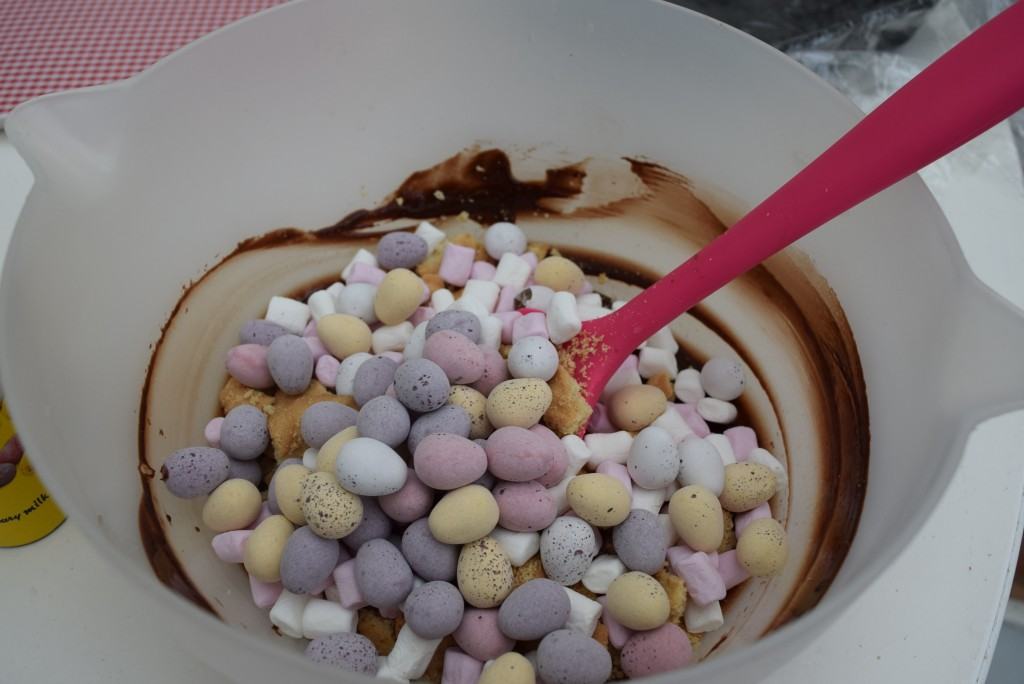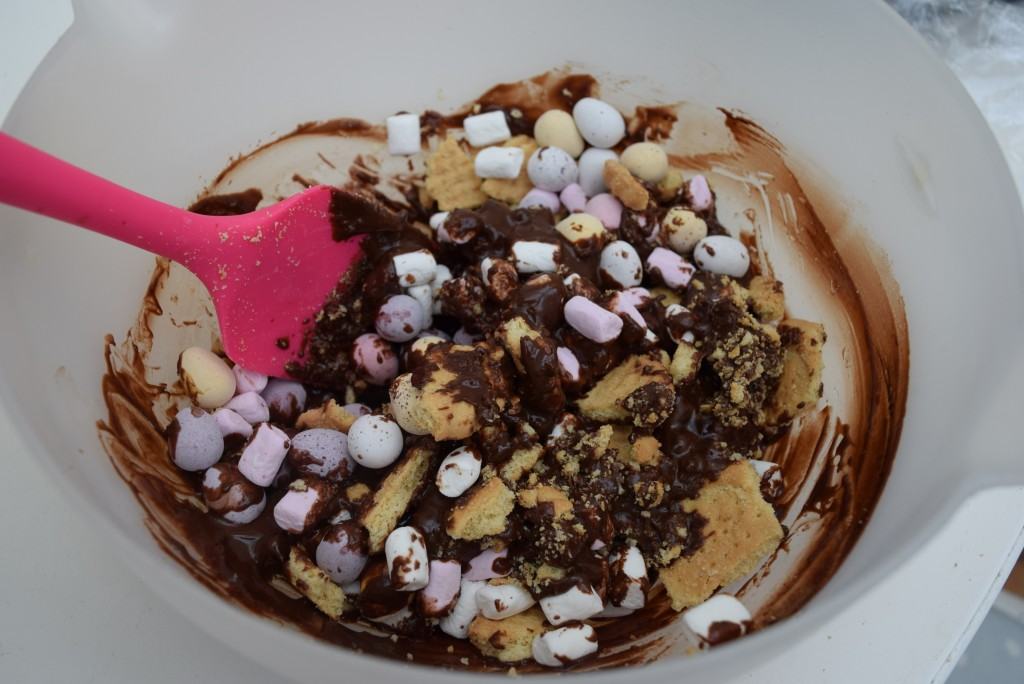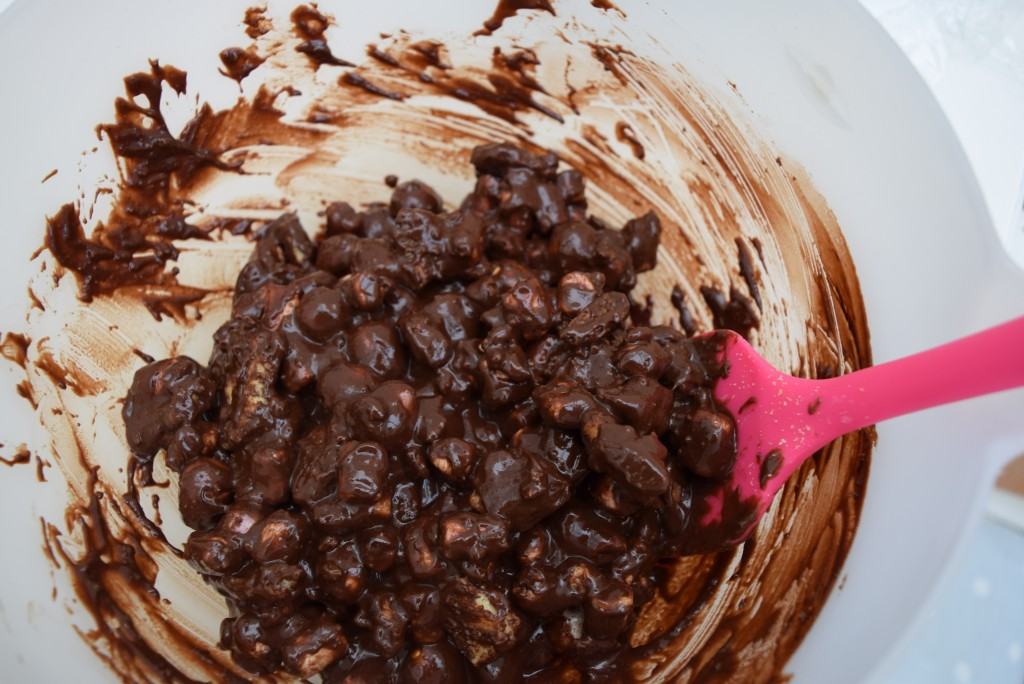 Once every bit of egg, biccie and marshmallow is covered in chocolate, pour it into your cling film lined square tin. Press down on the mixture to level the surface.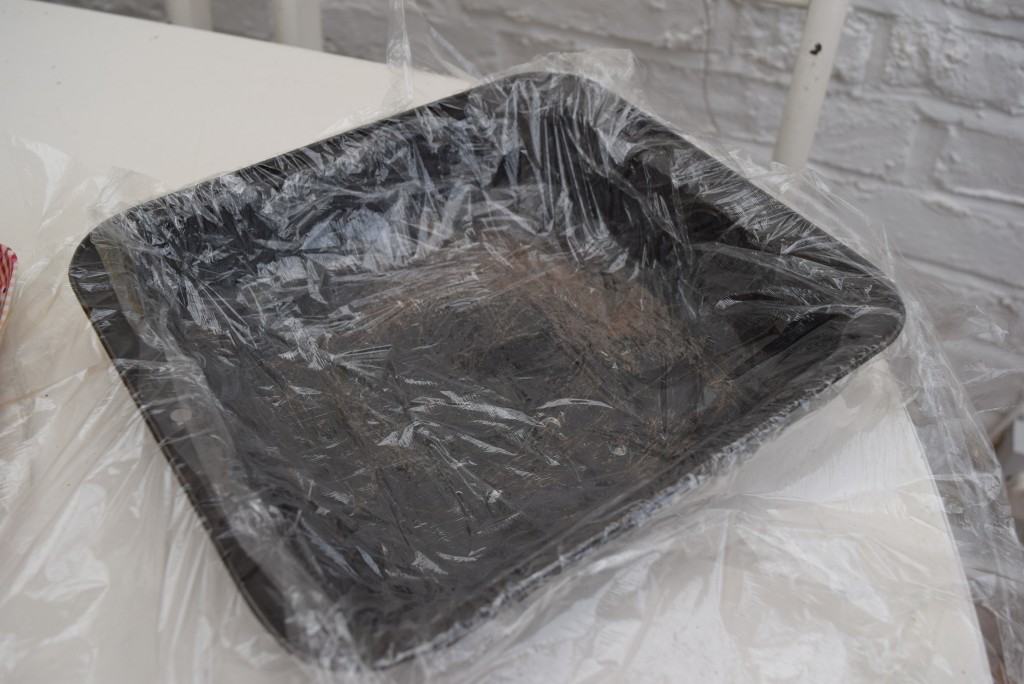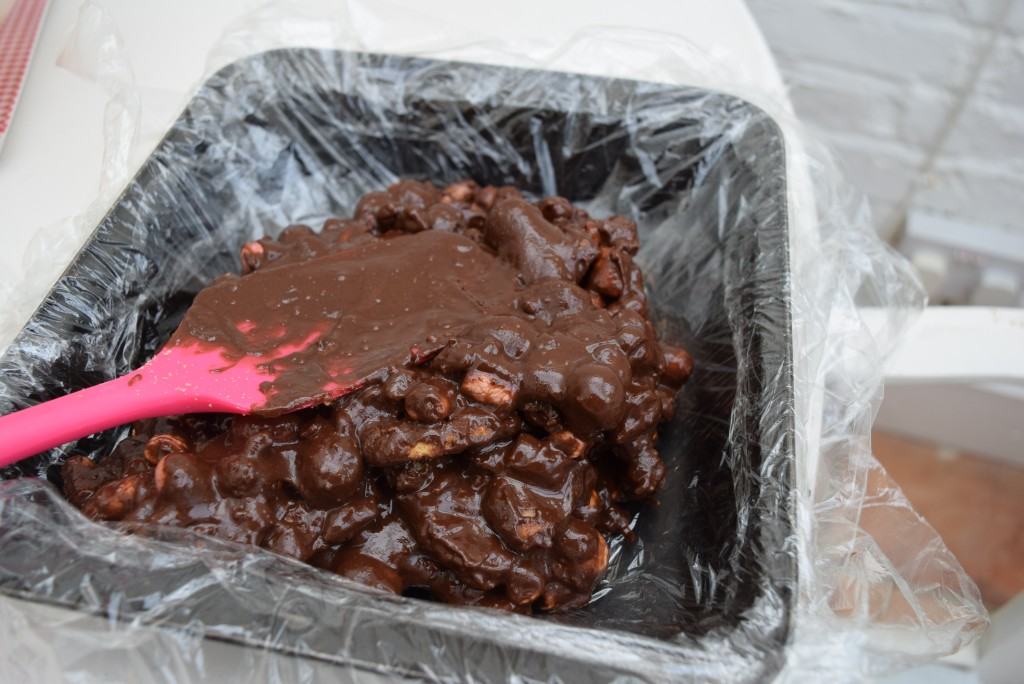 Finish off this wonderful tin of chocolatey goodness with a few colourful sprinkles and some glitter if you have it to hand.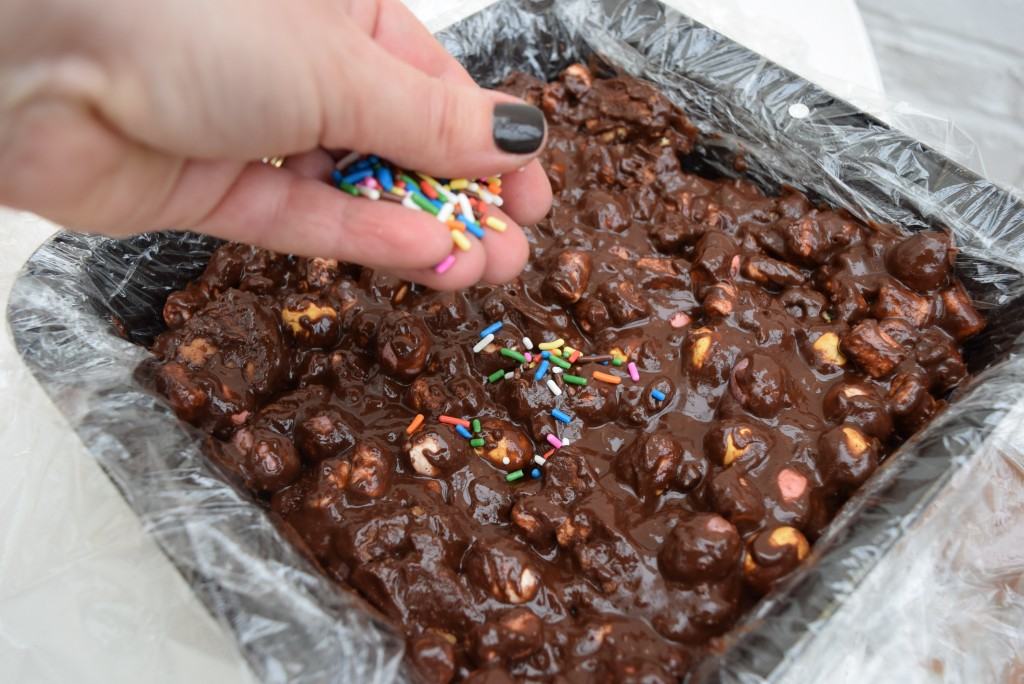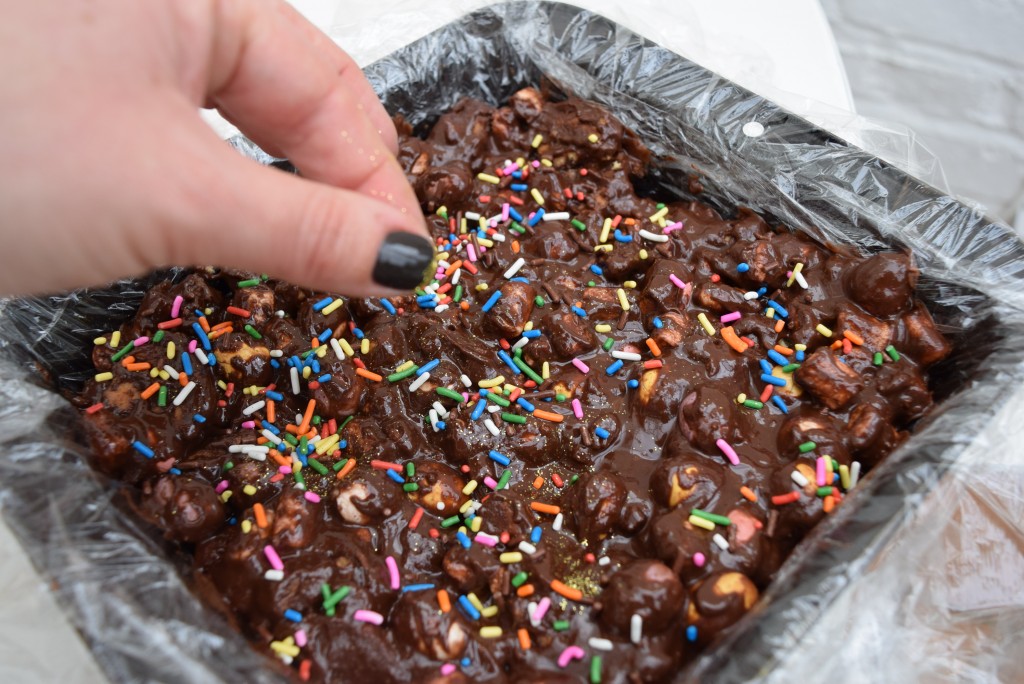 Pop this little beauty into the fridge for at least two hours and then it's all yours. Serve, cut into chunky squares.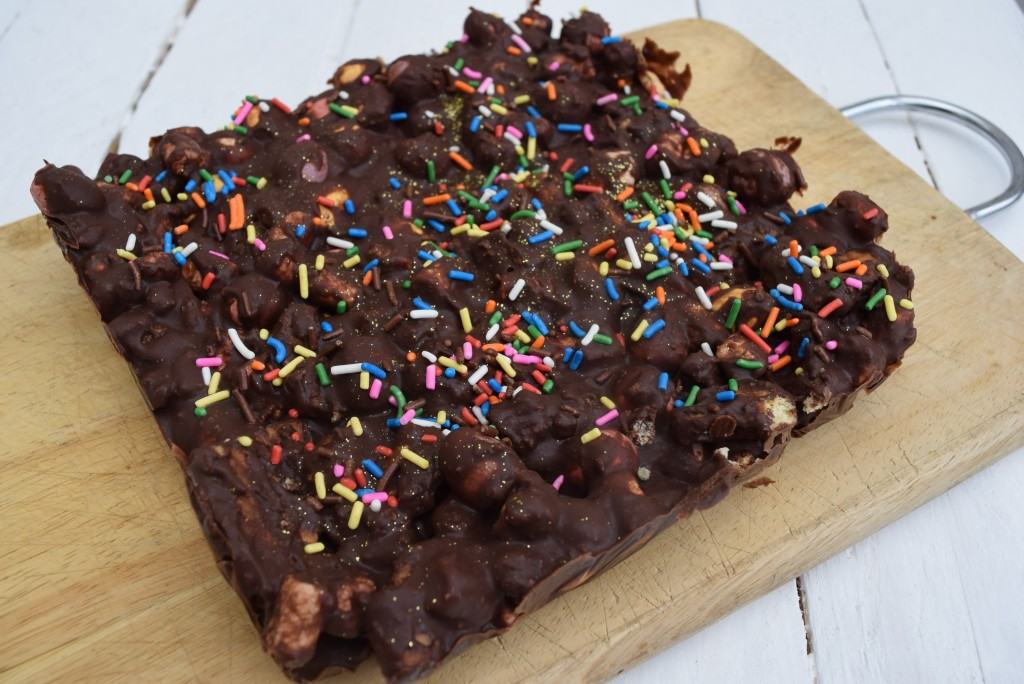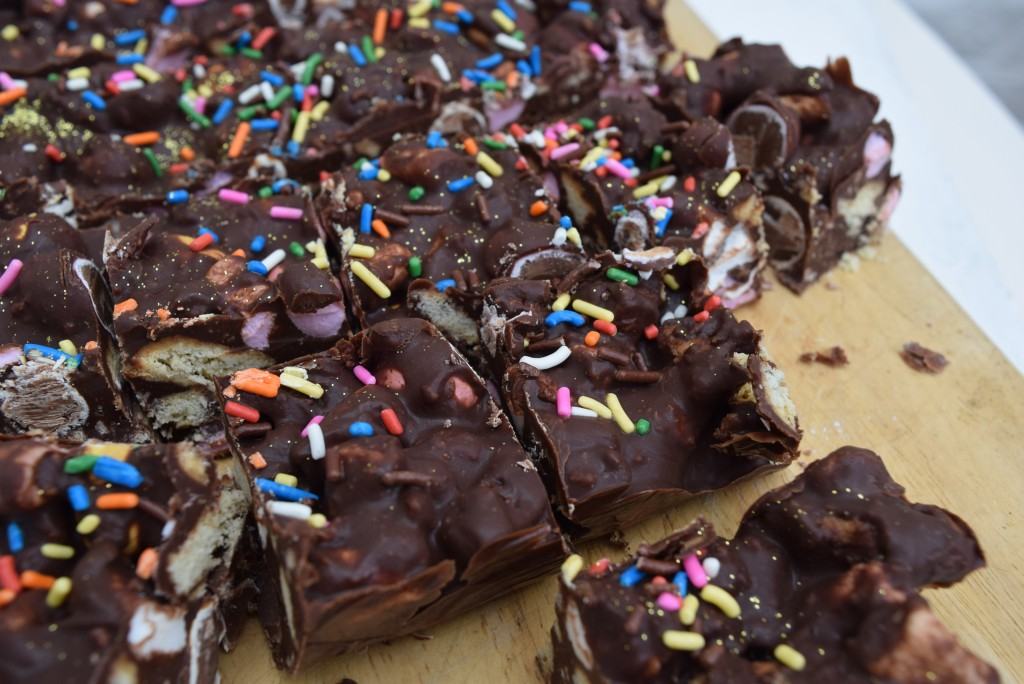 Keep in an airtight jar or tin in a cool place, or in the fridge if it warms up over Easter *unlikely*.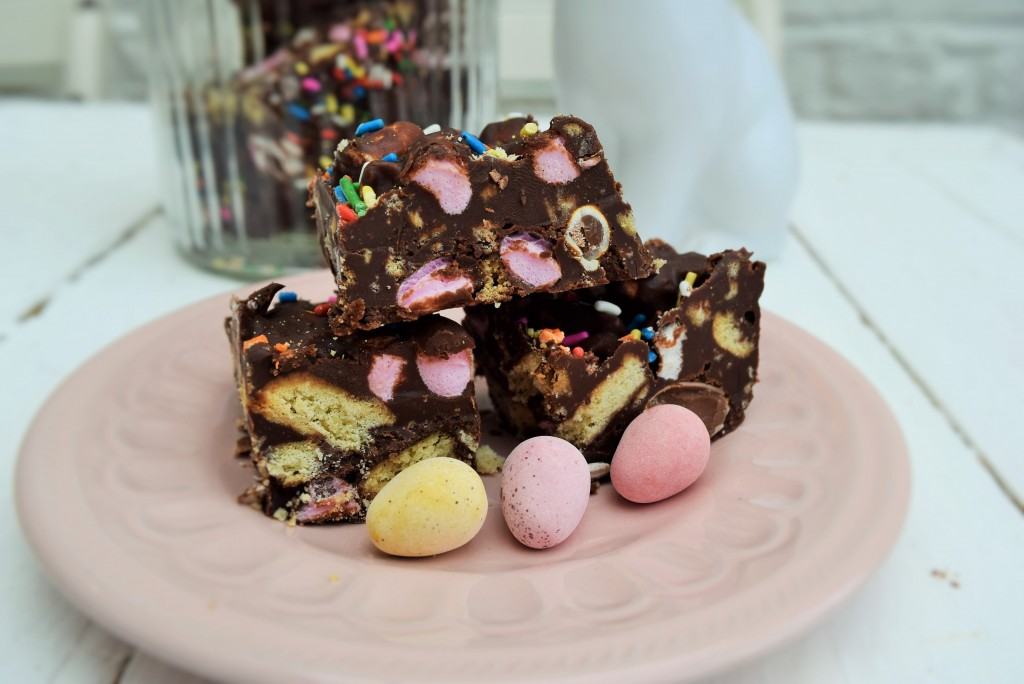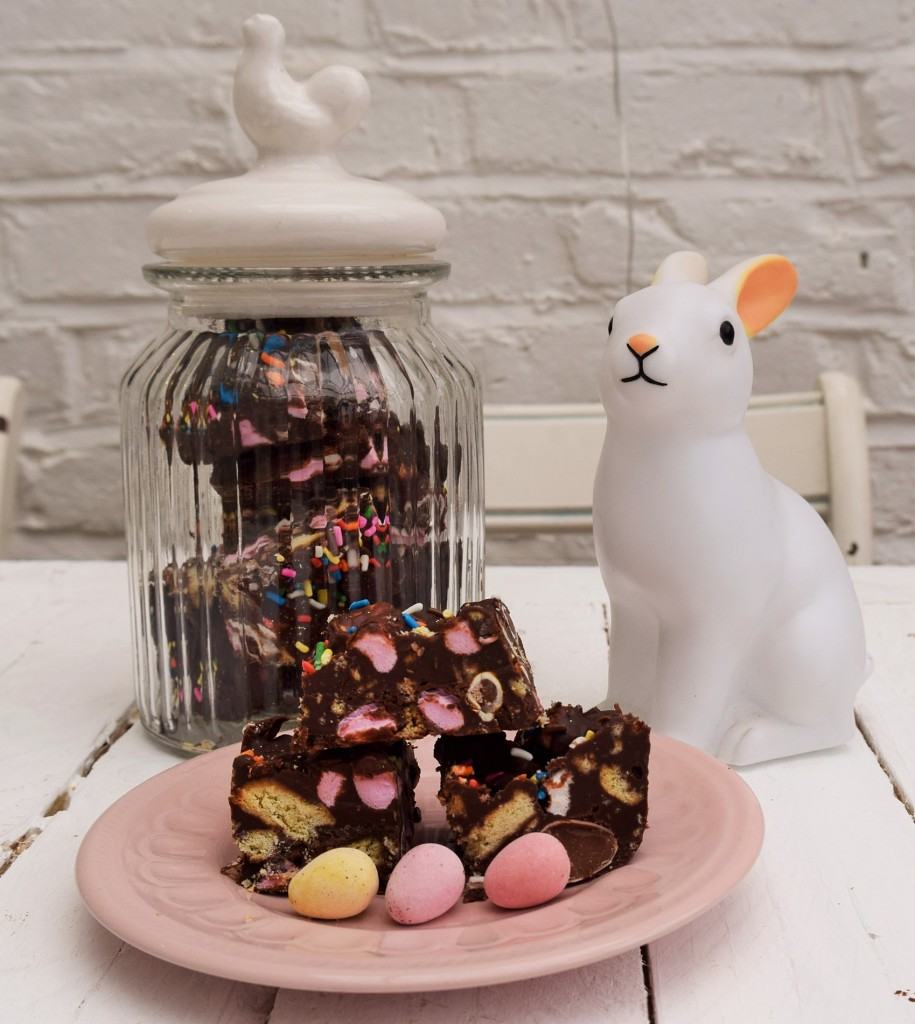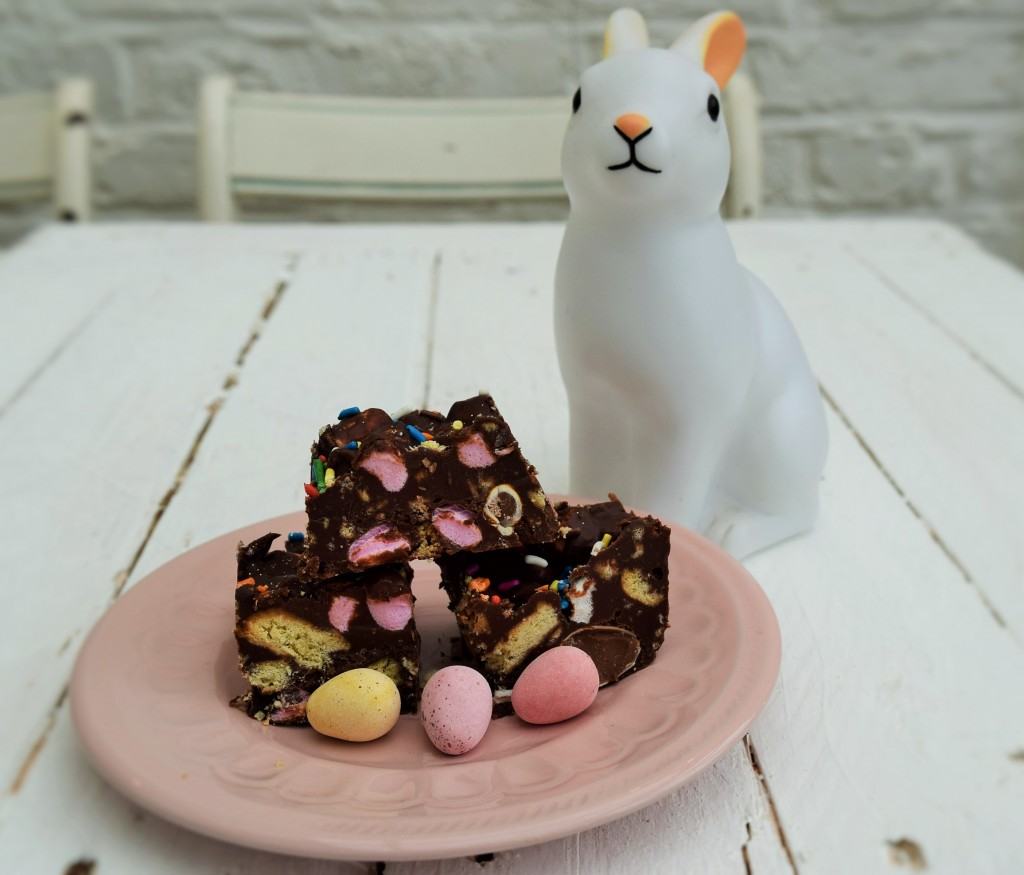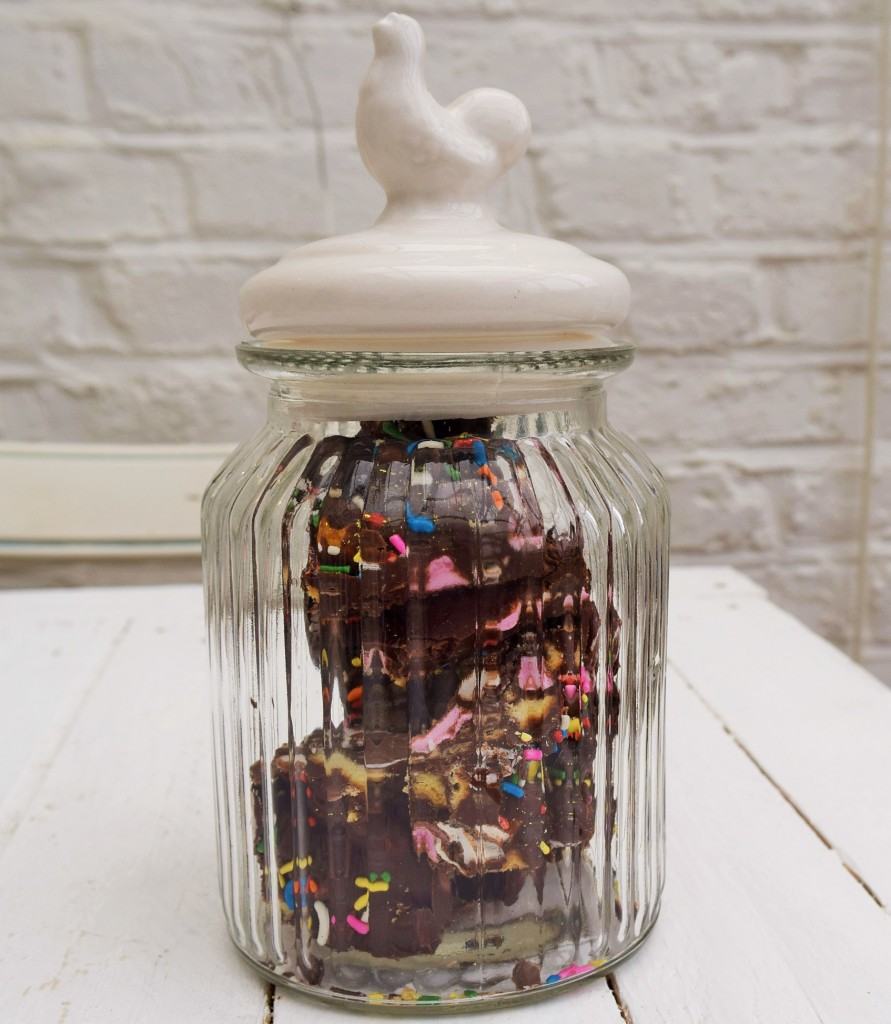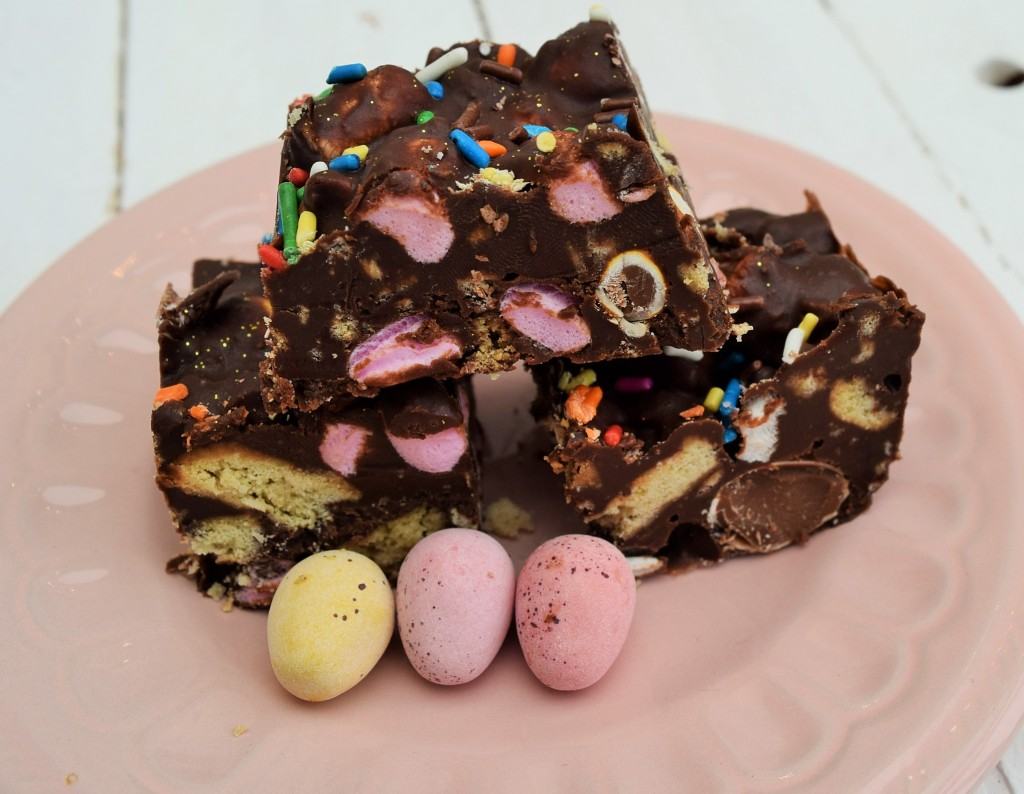 I can vouch for the fact this is completely divine. I have eaten four pieces of it, oh the shame. I did then go for a 4km jog, which probably burnt off the calories of one Mini Egg, so it's not all bad.
I hope you like this as much as I do, but perhaps show a touch more restraint than me when it comes to portion control.
Lucy x
Easter Rocky Road Recipe
Makes 16 to 20 squares
You will need an 20cm by 20cm square tin, lined with cling film
100g butter
200g milk chocolate or a mixture of milk and dark
2 tablespoons cocoa powder
2 tablespoons golden syrup
200g Chocolate Mini Eggs or Smarties, Minstrels or Chocolate Buttons if it's no longer Easter egg time
50g mini marshmallows
100g biscuits, I used shortbreads, but use Rich Tea, Digestives or any of your favourite biscuits
Sprinkles and glitter to decorate
Take your square tin and line with cling film. Then in a microwaveable bowl, or over a pan of simmering water, add the butter and chocolate and melt gently. In the microwave this took around a minute and a half. Add two tablespoons of golden syrup and two tablespoons of cocoa powder and stir well, until you have a smooth glossy mixture. Leave this to cool slightly.
Take a small food bag and add the biscuits. Seal the bag with a clip or hold it closed and bash the biscuits with a rolling pin. You want some chunky pieces here, not biscuit crumbs. Pour these bits into the chocolate mixture, followed by the whole Mini Eggs and mini marshmallows and give it a really good stir, making sure everything is well covered in chocolate. Pour into the cling lined tin and smooth the surface. Sprinkle on some sprinkles and glitter for an extra festive touch. Leave in the fridge to set for at least two hours. Serve in large chunky squares.