Blueberry Vodka Lemonade Recipe
This week we heard the much revered phrase 'warmest day of the year so far' in London, and it has been glorious. From what I saw of it from inside my windowless office, that is. I am off on Fridays so predictably the forecast is stormy, however, I am optimistically recommending this wonderfully refreshing Blueberry Vodka Lemonade for this week's Friday Cocktail.
This is such a fresh tasting, delicious cocktail, it really is perfect if you are entertaining this evening or over the weekend. It simply involves a bit of blending and stirring, but for so much reward. This subtly tinted drink works well as a still option with the addition of water or with a touch of fizz using soda or sparkling water. It was originally a virgin drink, but I, in my boozey wisdom have added vodka, but do feel free to leave it out if you have drivers or non-boozers on board.
I have got such a hankering for blueberries at the moment, it was a hard won battle between using them to make this cocktail or blueberry muffins. So be thankful the Blueberry Vodka Lemonade won, as a Friday Muffin doesn't sound as exciting as a Friday Cocktail.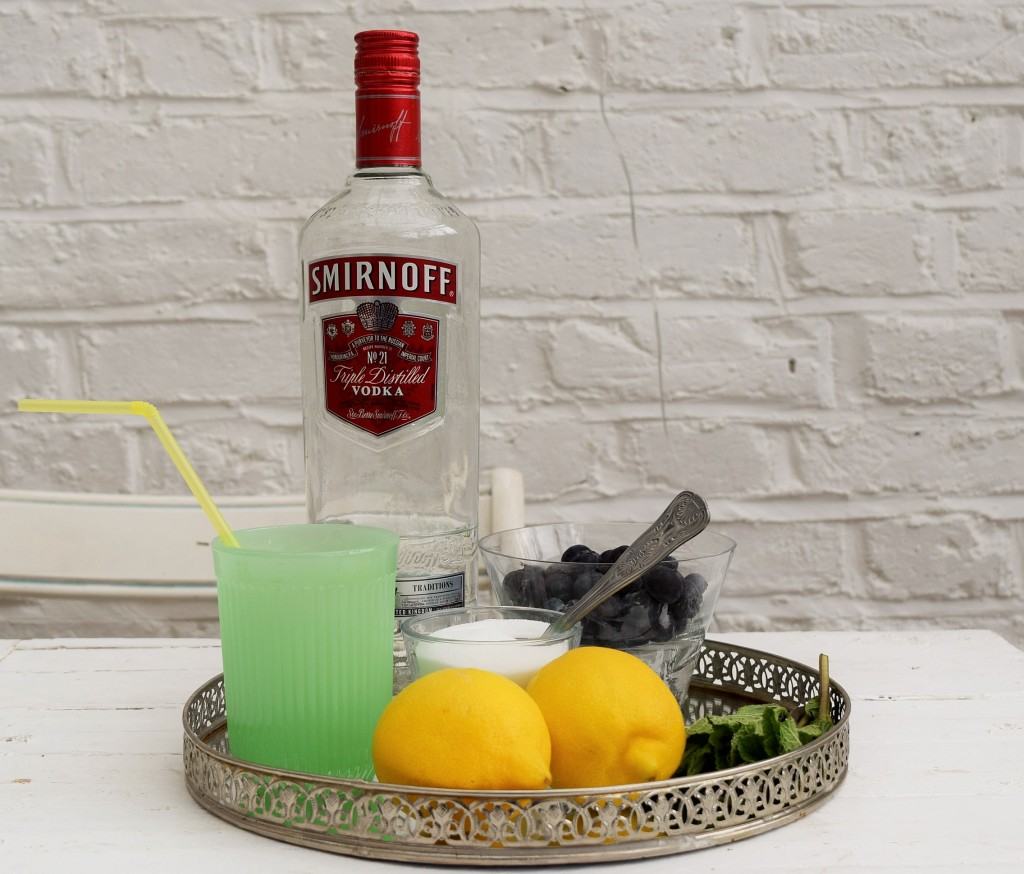 Here's the line up. Minus the water element, not really forgotten, just not that photogenic, and only two lemons when three are needed. Be distracted from my rubbish-ness by admiring my lovely new glass, such a perfect pale green.
Ok, lets crack on. Take your lemons and juice three of them and put to one side.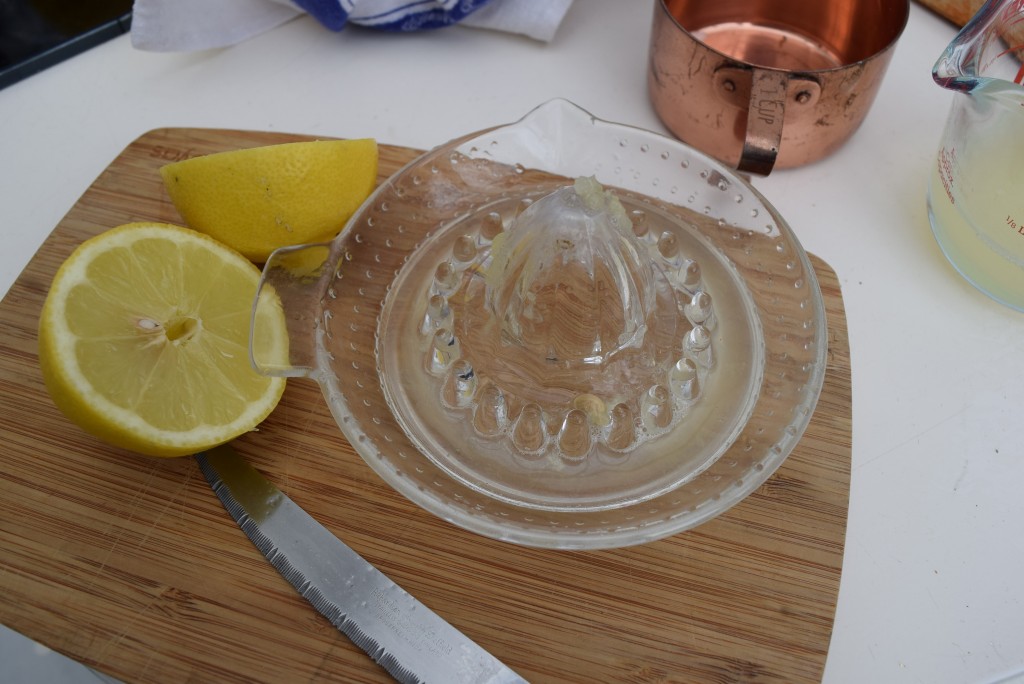 Then take the blueberries, mint and sugar and add them to your blender or liquidiser.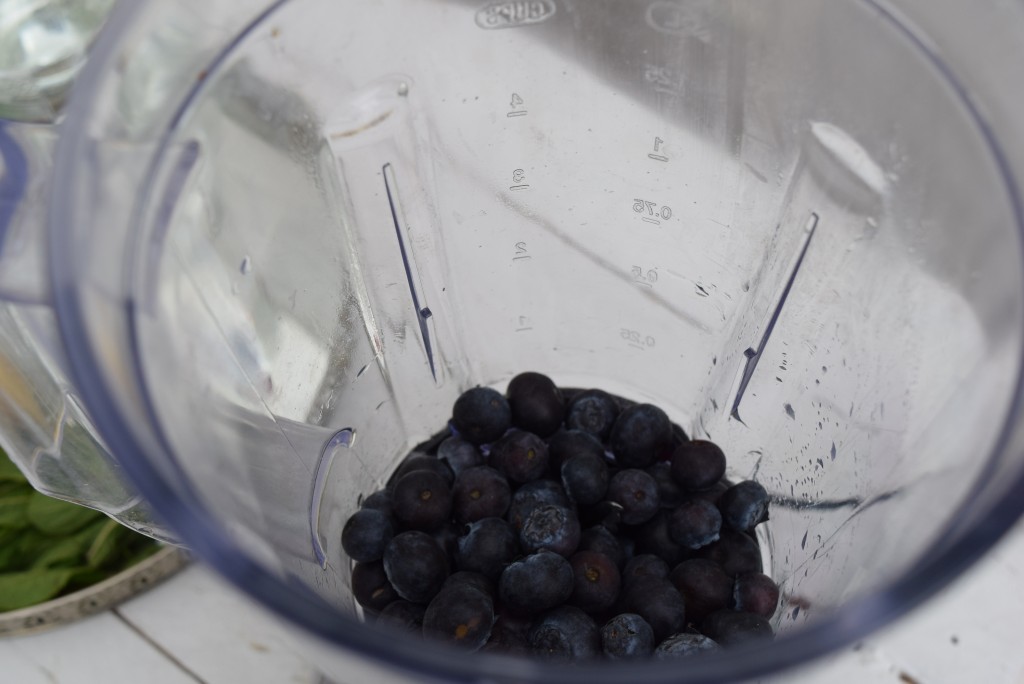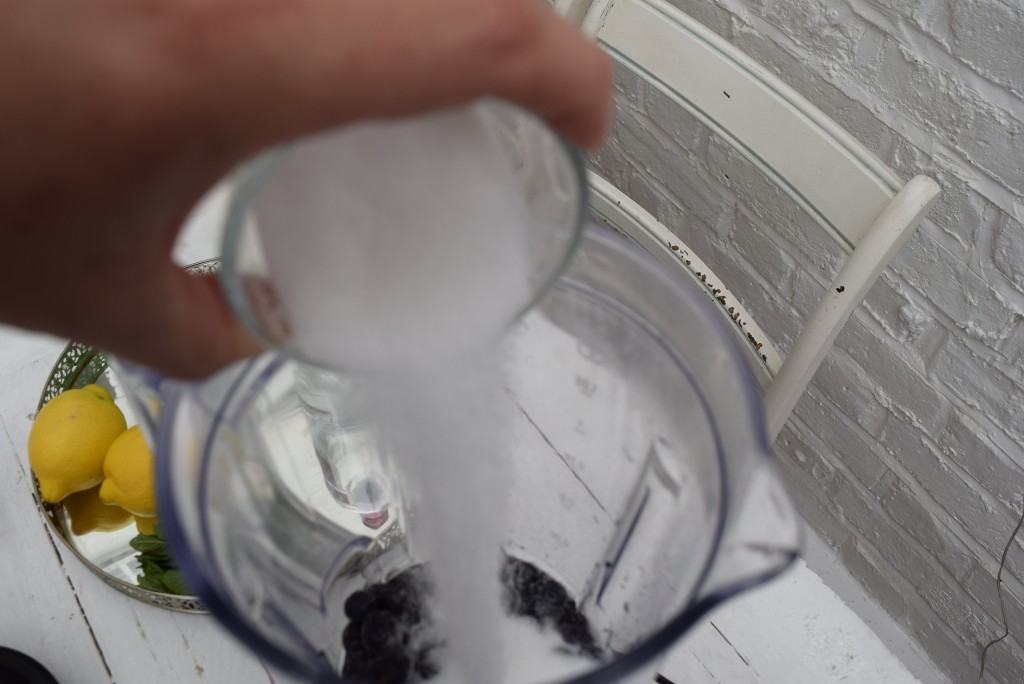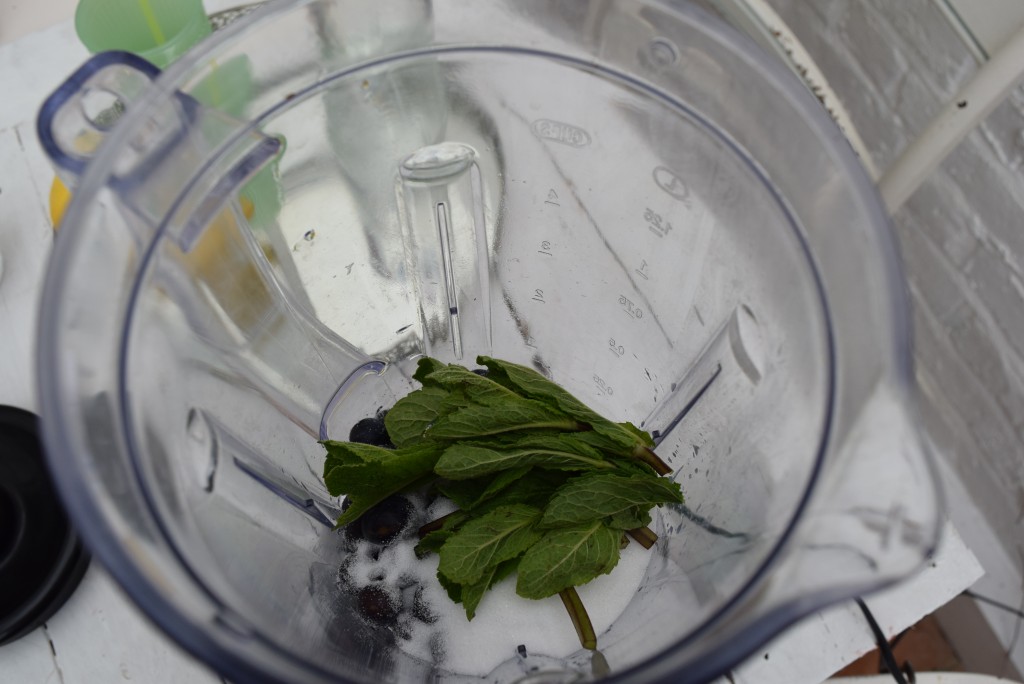 Pour in the wonderfully tart lemon juice then blend to a delicious fruity, purple pulp.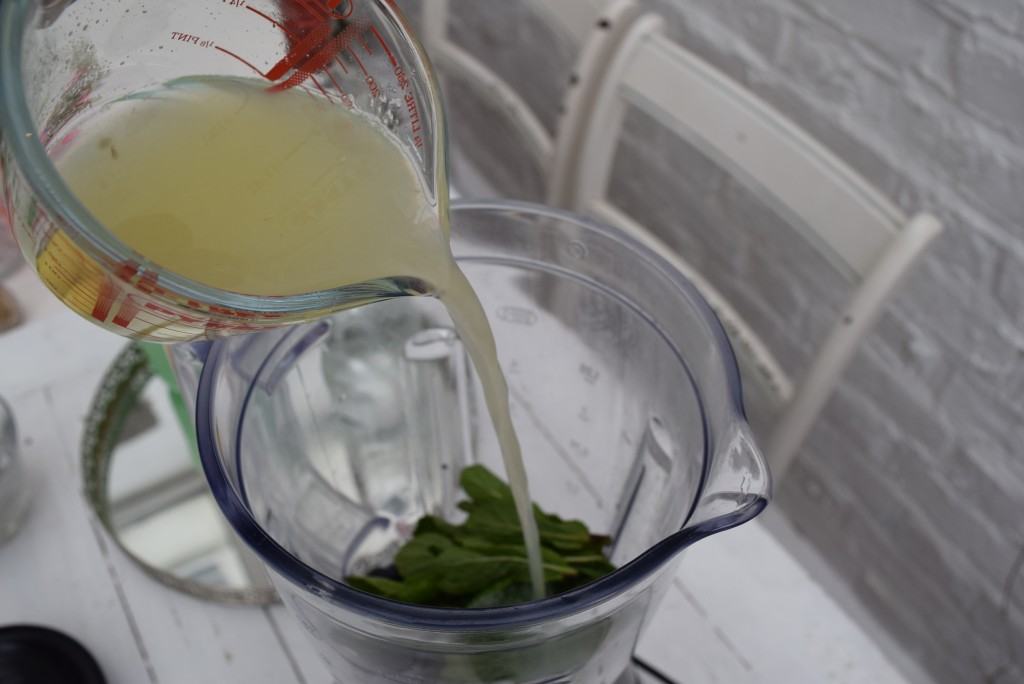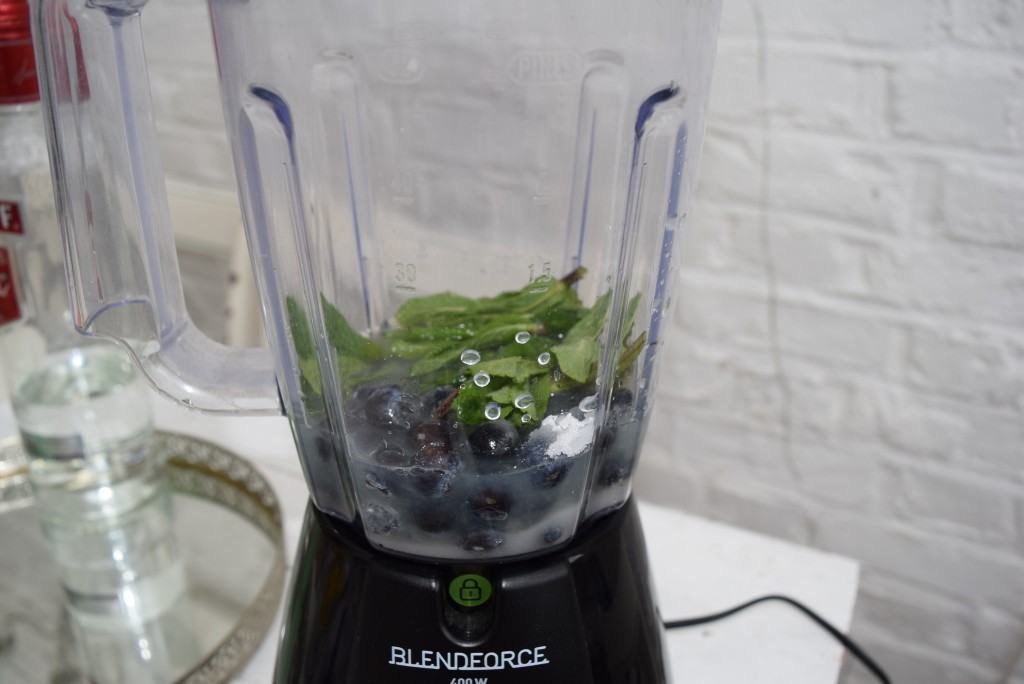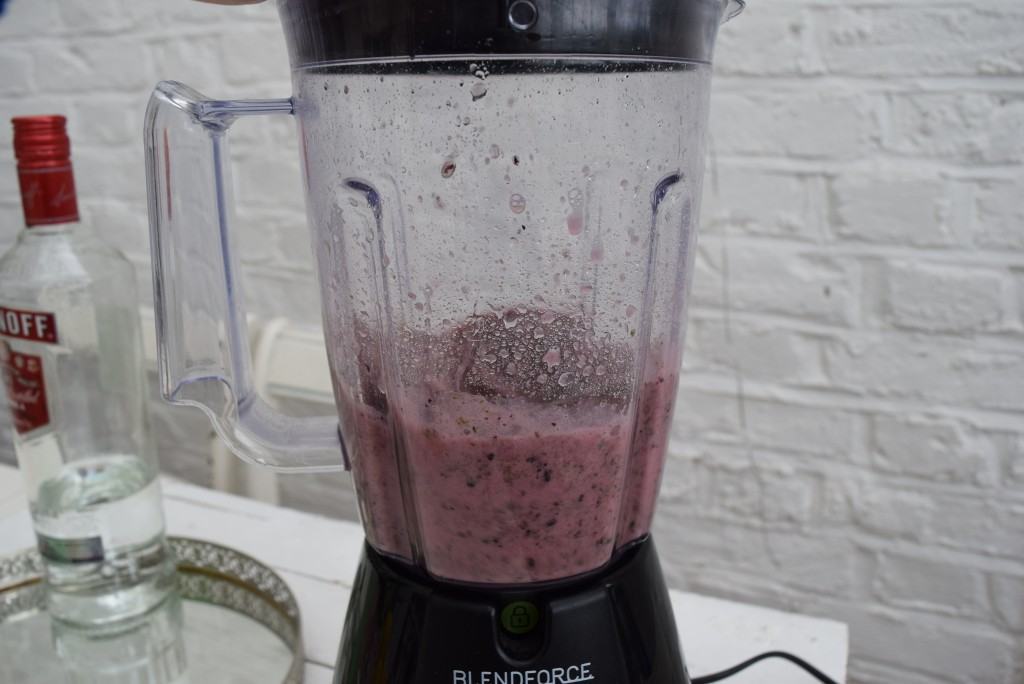 At this stage it could still pass for being a relatively healthy smoothie. Push the blueberry puree through a sieve into a jug, pressing all the fruity goodness through with the back of a spoon.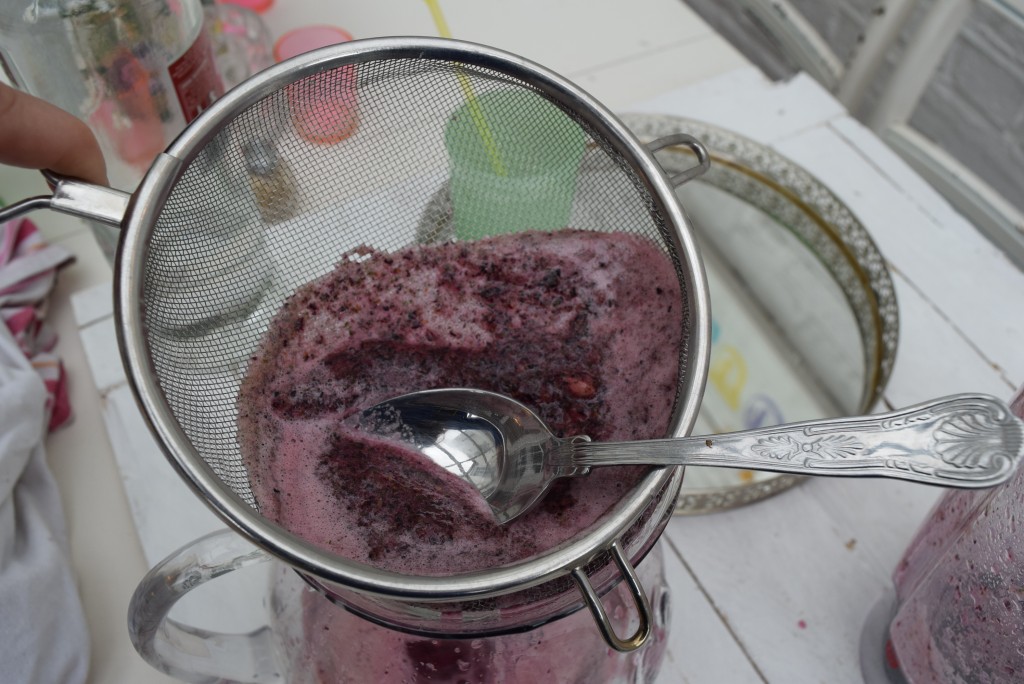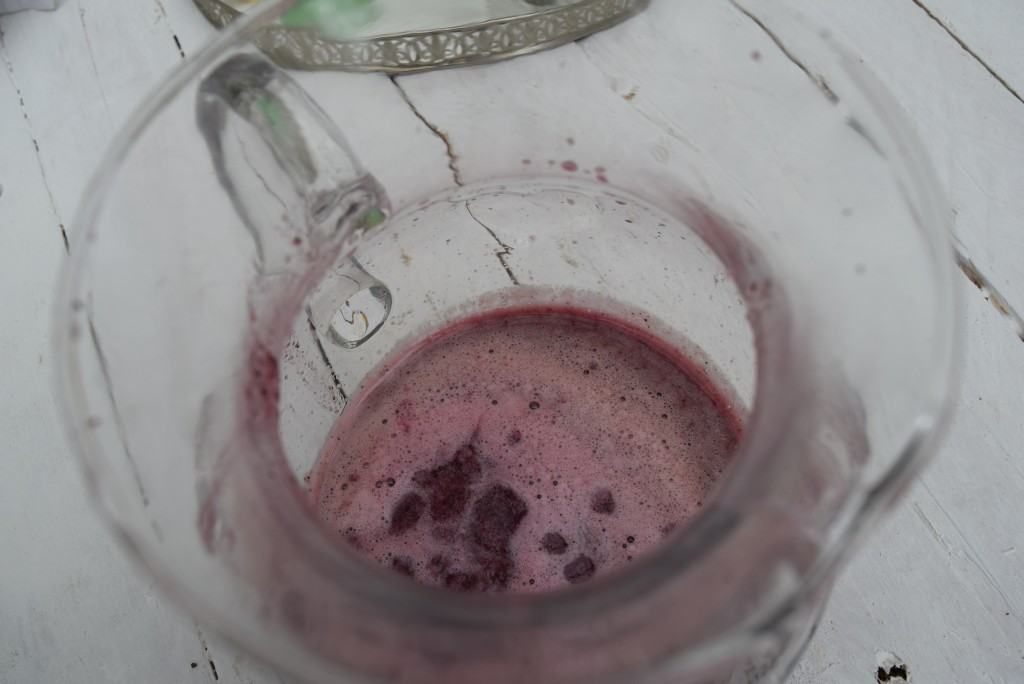 Add a big handful of ice to the jug then follow in with the vodka and give it all a good stir.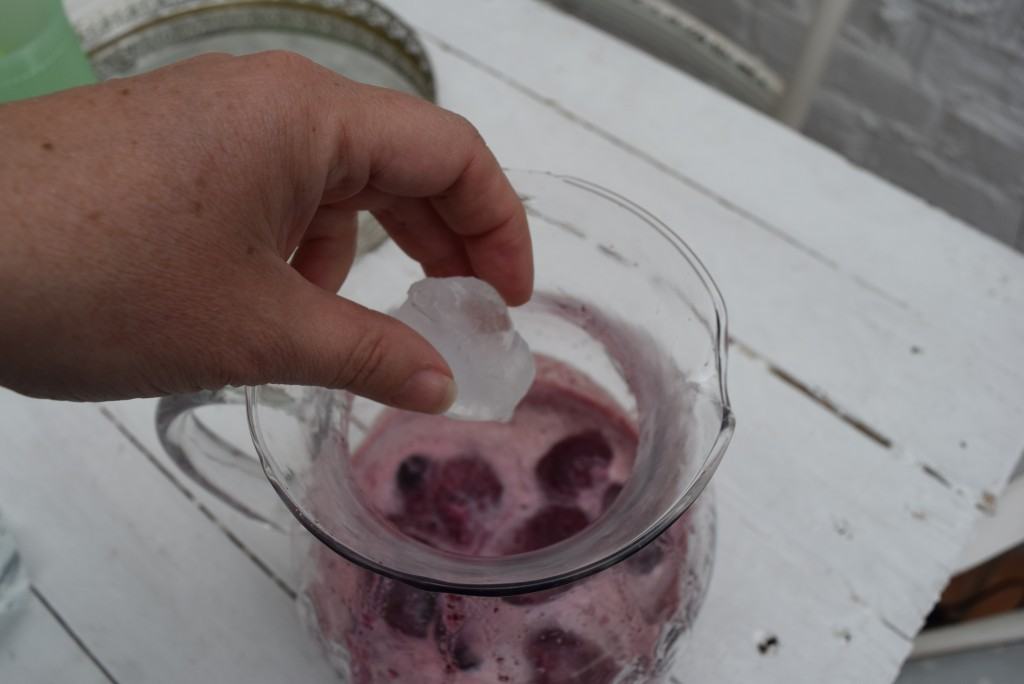 Aaagghhh overbearing hand in that shot.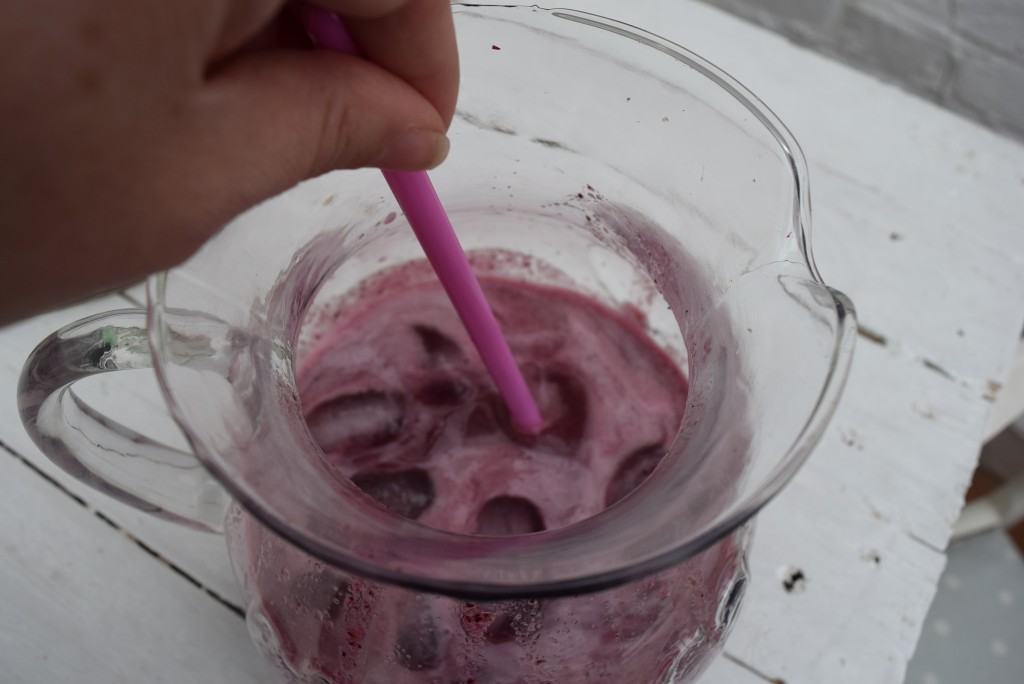 Top up with a about 500ml fizzy or soda or even still water and stir again.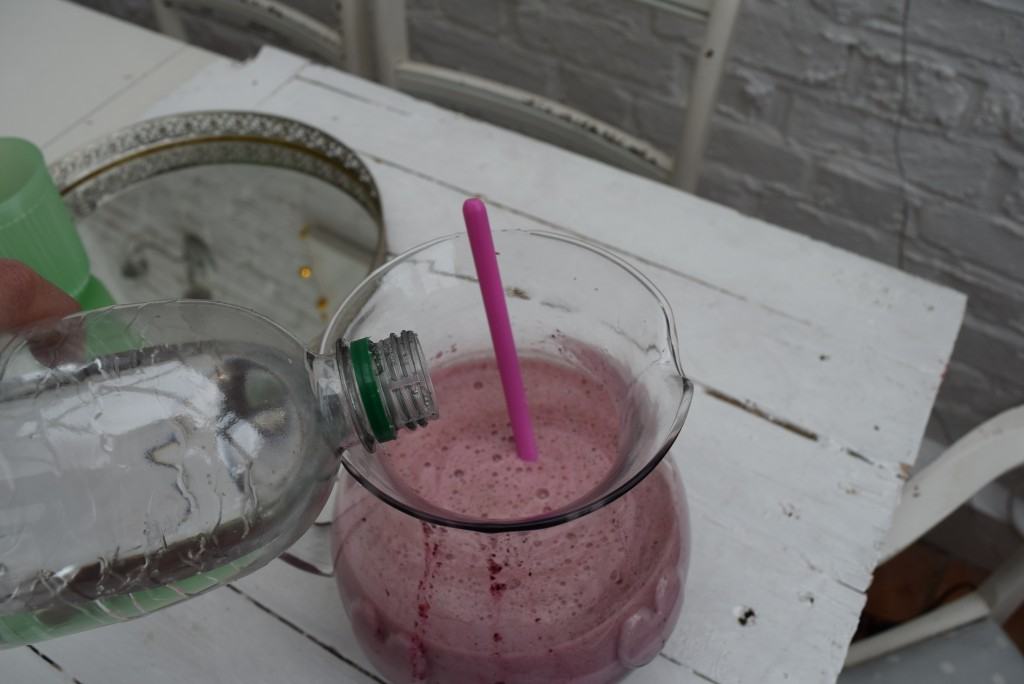 Try not to slop it all up the sides of your festive looking jug *I did*.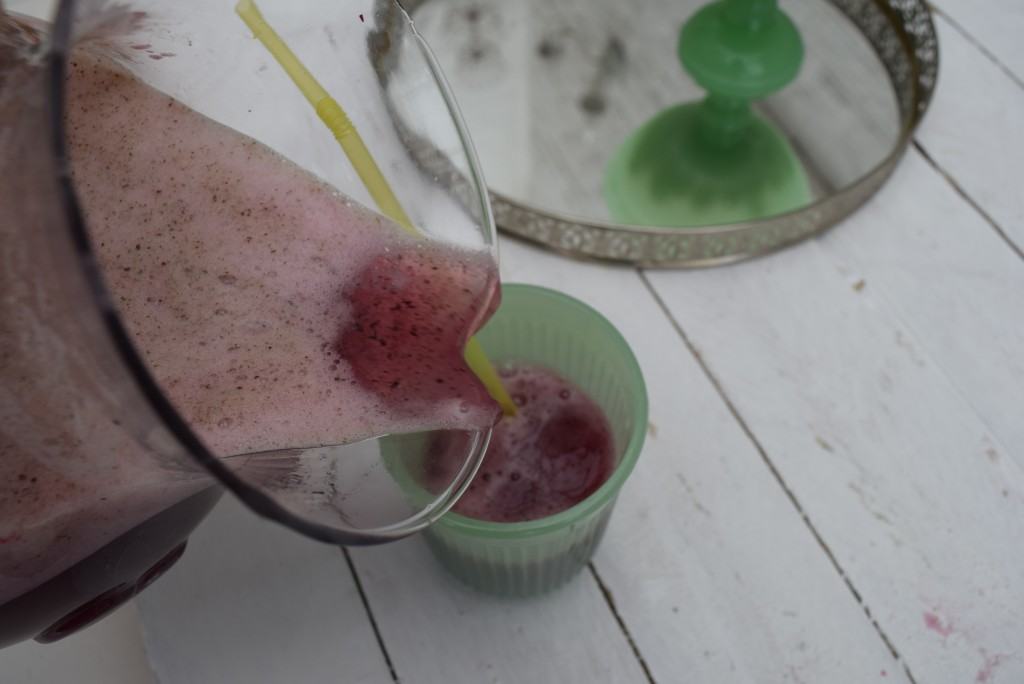 Enjoy this wonderful minty, berry based cocktail, sharing it with others if you have to.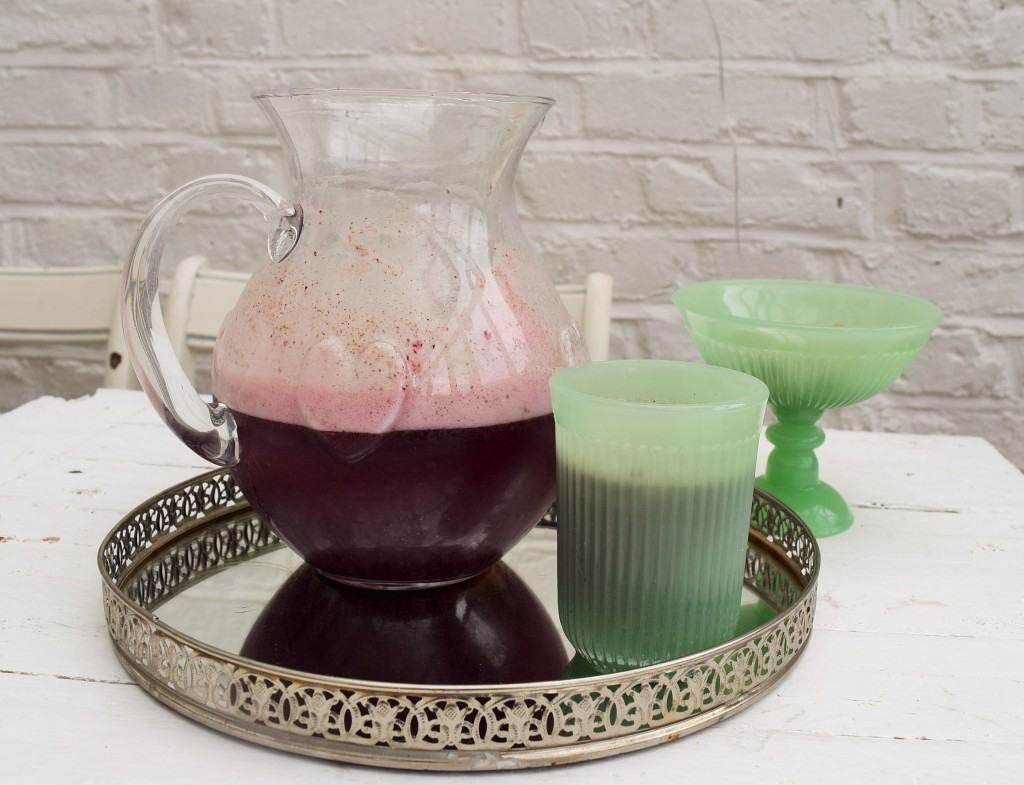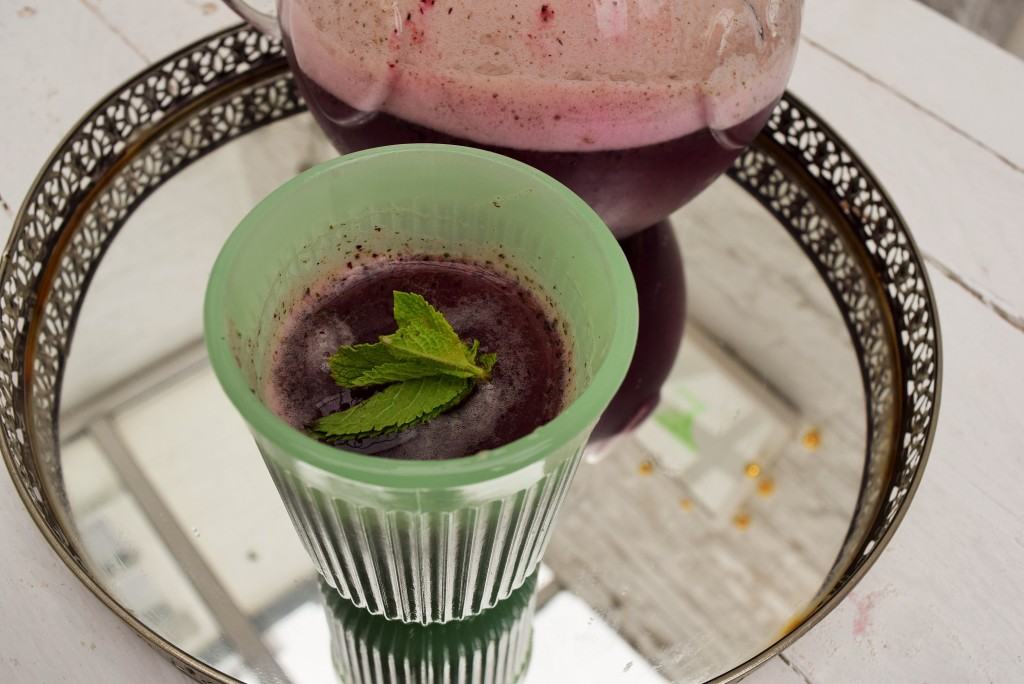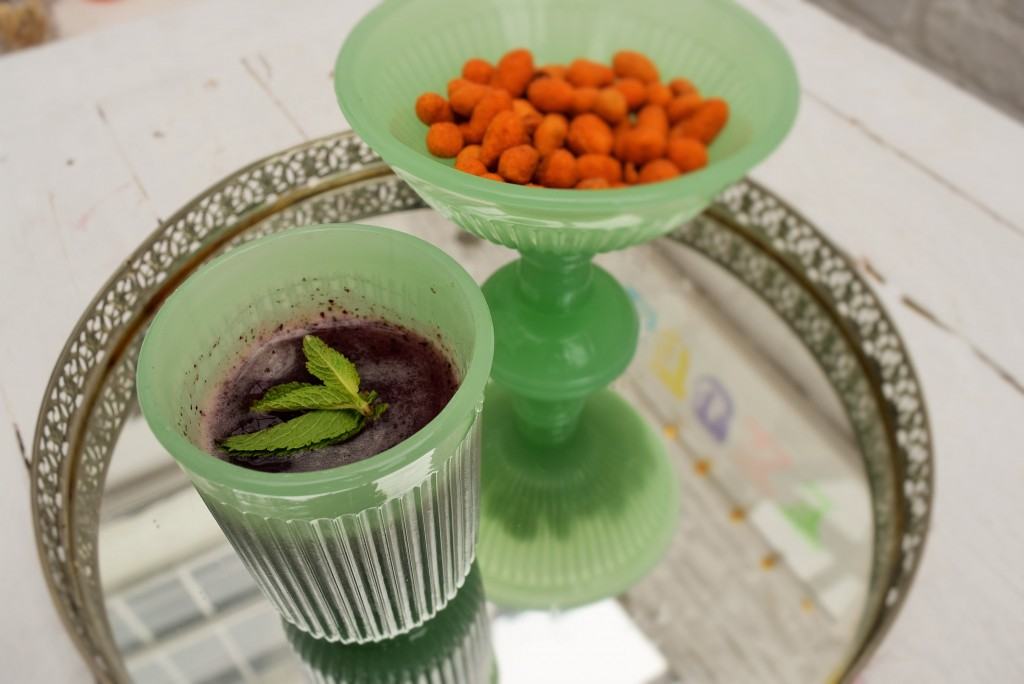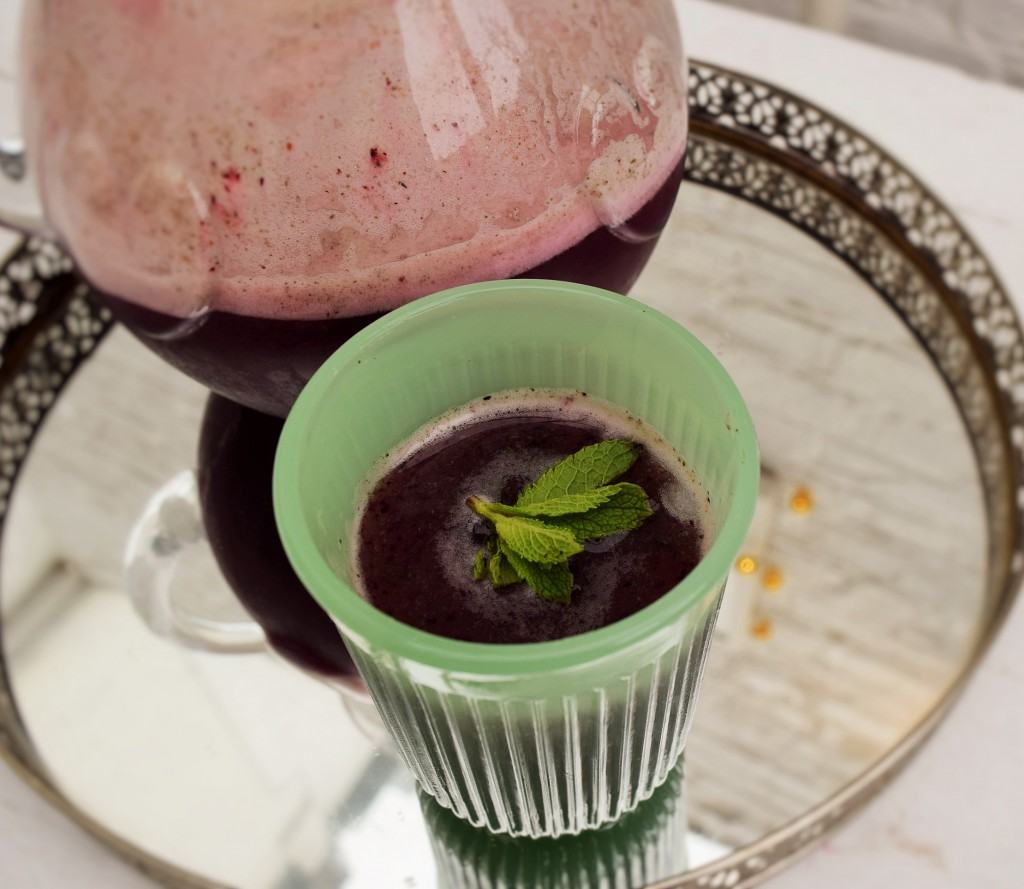 I am almost certain this is at least two of your five a day, so I am potentially offering you a healthy Friday Cocktail option this week. Either way this is a beautifully tart, refreshing option which will definitely take the edge of your Friday thirst.
Have a restful weekend.
Lucy x
Blueberry Vodka Lemonade Recipe
Makes a nice big jugful
You will need a blender, sieve, ice and a jug
Juice from three big lemons
Small bunch of fresh mint, stems removed
100g caster sugar
125g blueberries, fresh or frozen
200ml vodka, more or less according to taste
500ml fizzy, soda or still water
A big handful of ice
Juice the three lemons. Take your blender/liquidiser/smoothie maker and add the blueberries. Follow in with the mint leaves, sugar and freshly squeezed lemon juice. Blend until smooth and well mixed then pour the fruity juice through a fine sieve into a jug. Press the puree through the sieve with the back of a spoon so you get all the juice. Add a handful of ice to the mixture then pour in the vodka and fizzy/soda/still water and give it all a good stir. Pour into a glass and enjoy this refreshing cocktail.