Potato Cakes Recipe
Ok so now it's December, I feel we can fully embrace the Christmas business and start getting some decent festive recipes under our belt. George's birthday is at the end of November so I feel it's wrong to focus on anything Yule related until after then. Now the jelly shots and red velvet cake have been finished it's all about the Christmas entertaining. In a lucky turn of events, the super generous Fish Society sent me some of their fine smoked salmon to try so I used it to top these really rather tasty Potato Cakes.
The Fish Society is an amazing on line fishmonger, delivering all your fish related needs. They have an enormous selection of frozen fish and shellfish available couriered straight to your front door. I was sent their FishRJumpin and Slow Smoked Salmons to try and what a tasty treat I was in for.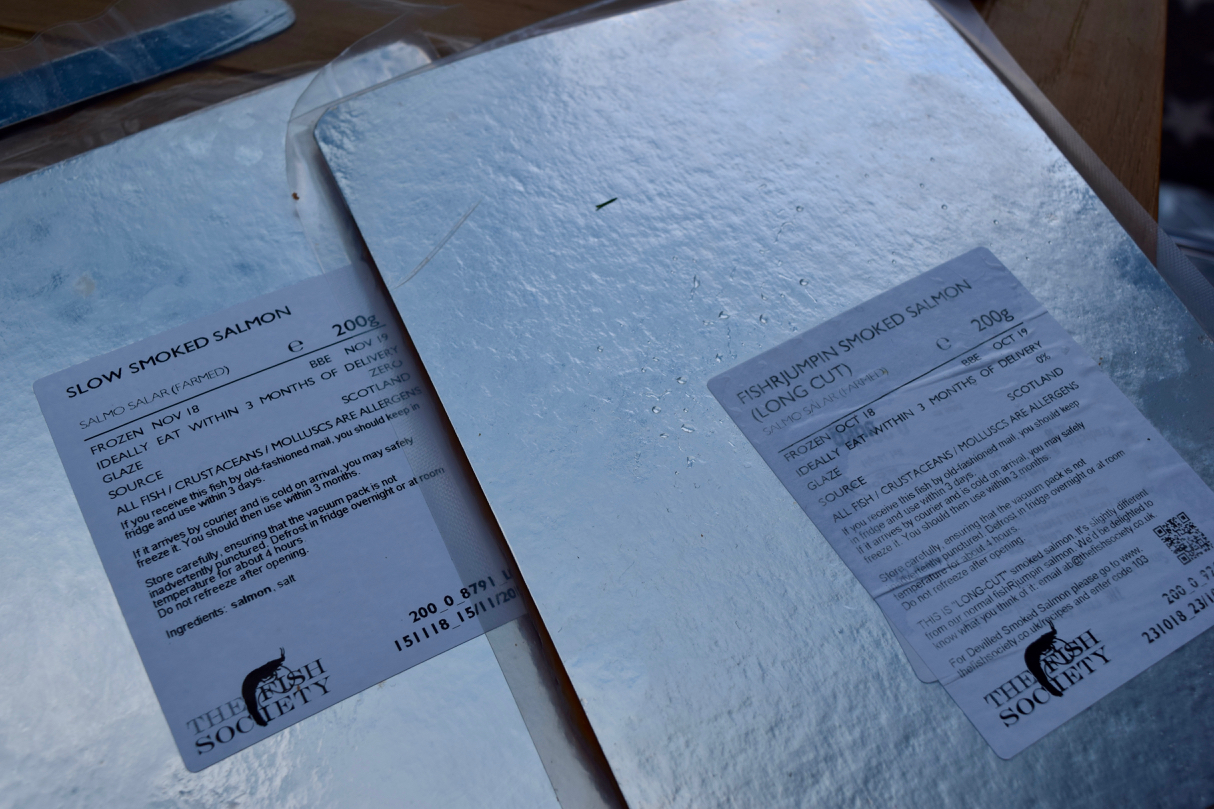 Both have an elegant smokey flavour, are firm with none of the oiliness you find with lesser quality salmons and were incredibly moreish. I didn't want to mess with such a brilliant product so I used it to adorn these simple, but oh so delicious Potato Cakes. These are so easy, I am almost embarrassed to share them with you. It's just mash, flour, butter and seasoning, but these few ingredients create a special little vehicle for this wonderful smoked salmon. Top them with some creme fraiche or cream cheese, smoked salmon and just a touch of dill. I made tiny canapé sized cakes but you can make bigger ones to serve for brunch if you prefer. You don't have to limit yourself to smoked salmon to top these Potato Cakes. Over Christmas you could use these for just about anything: bacon and avocado, goats cheese and chutney the list goes on. But I am a traditionalist and smoked salmon is a Christmas favourite, especially when it tastes this good. Huge thanks to Larder Love for this recipe.
This is a gem of a Christmas nibble, a brilliant one to have in your collection. And an even better one to have in your tummy.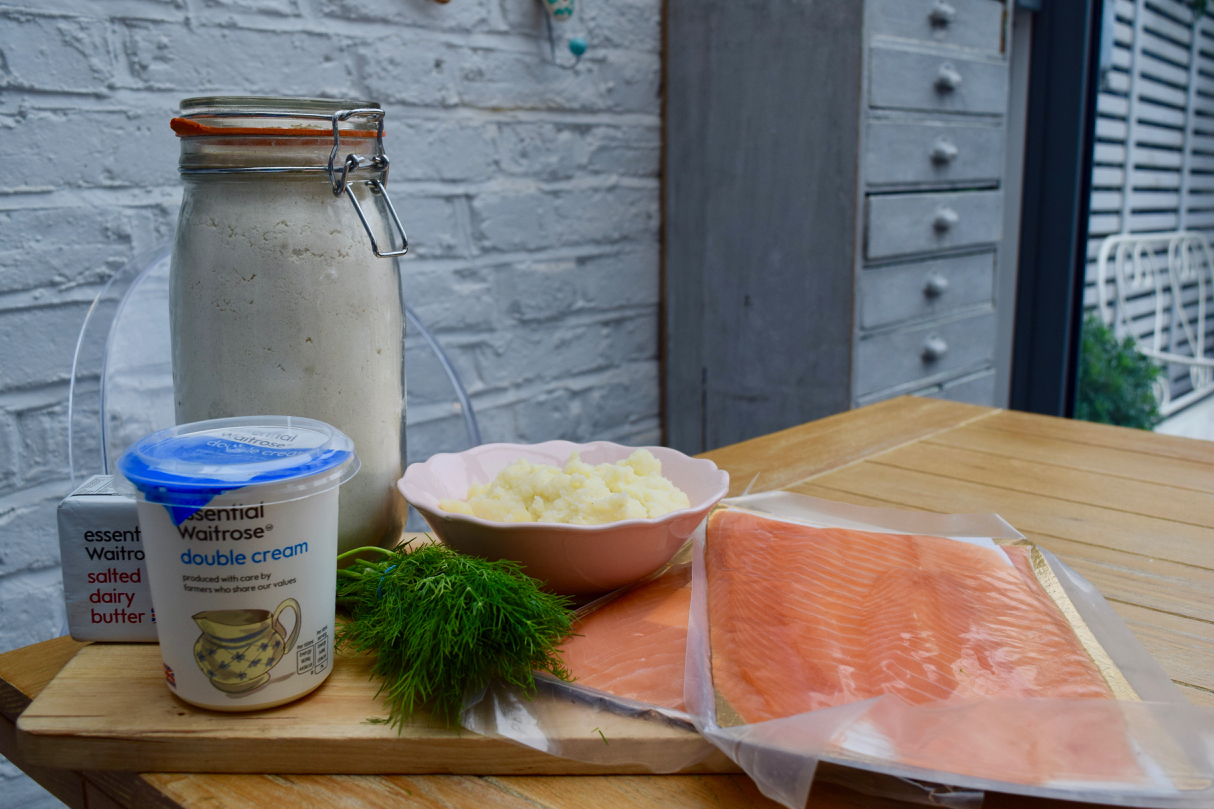 This is a great line up, so simple but so delicious. The Fish Society smoked salmon is really the star of the show, but my humble Potato Cakes also hold their own. I made a shepherds pie recently so siphoned off the 250g of mash I needed in preparation for this recipe. I do hate making mashed potato so from now on, when I do, I will portion up little bags of spud and put it in the freezer for more potato cakes in the future.
Enough spud talk, on with the recipe. Take a good sized bowl and measure in your mash, defrosted if you have had the foresight to freeze some in advance. Then tip in the plain flour.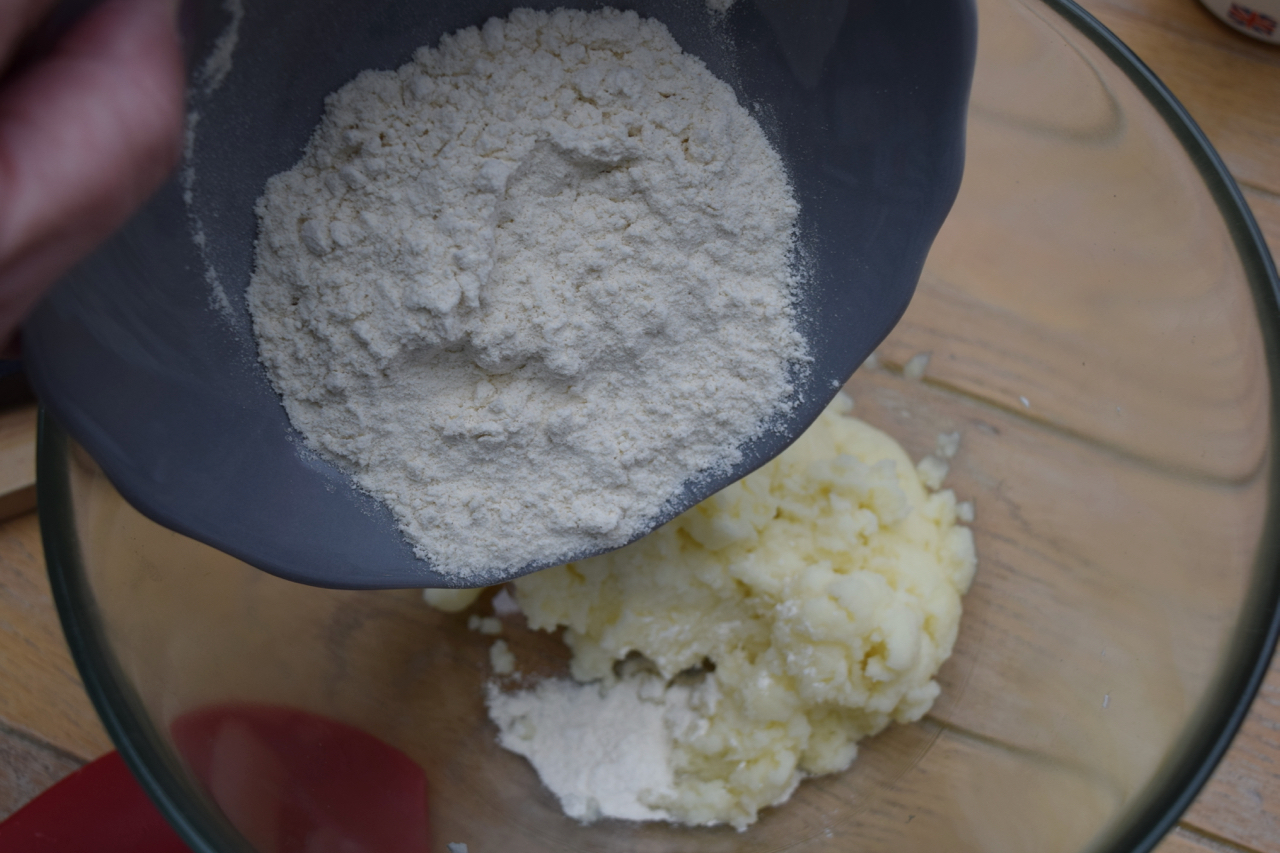 Add your soft butter then stir it all together until you have a smooth-ish style mixture. Make sure there's no rogue lumps of butter. If your dough is on the dry side, add a tablespoon or so of double cream to loosen it off. Season with salt and pepper.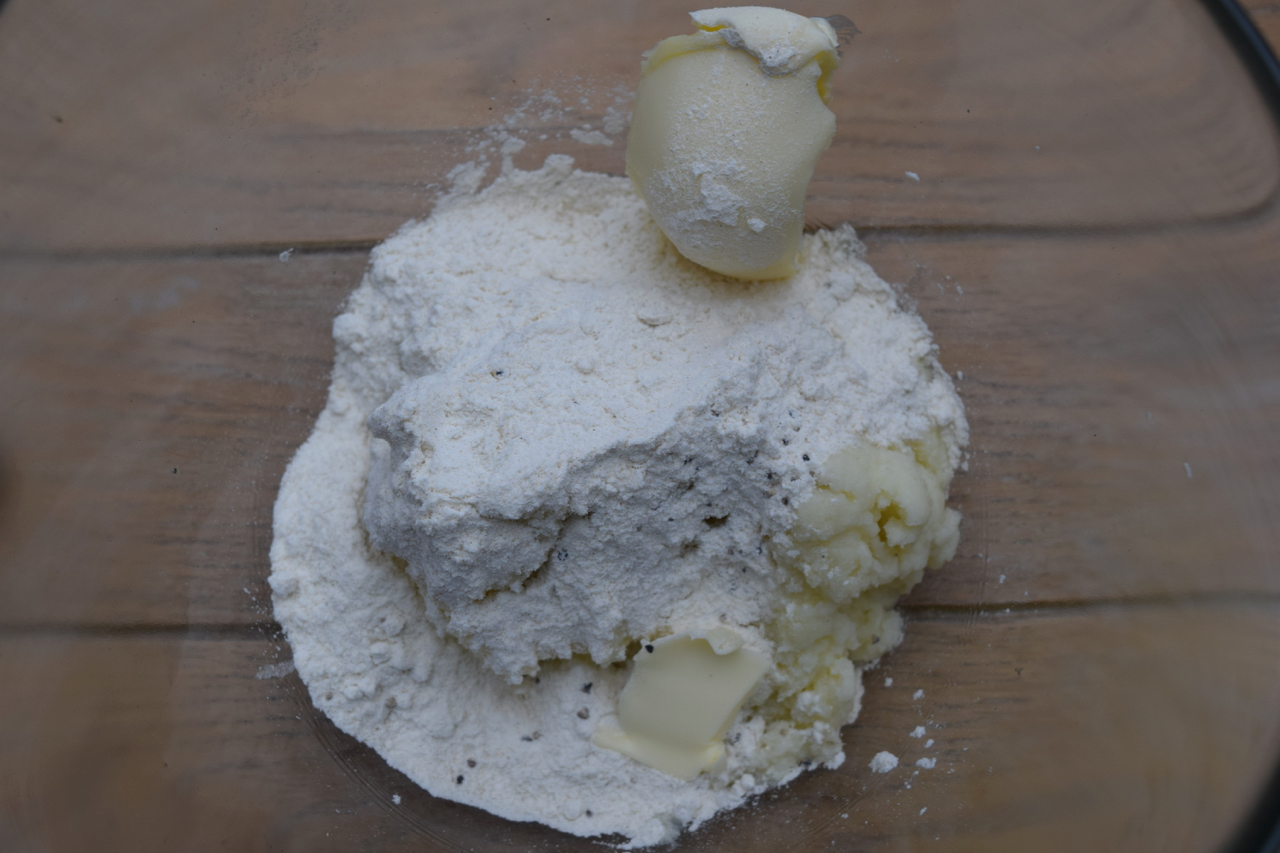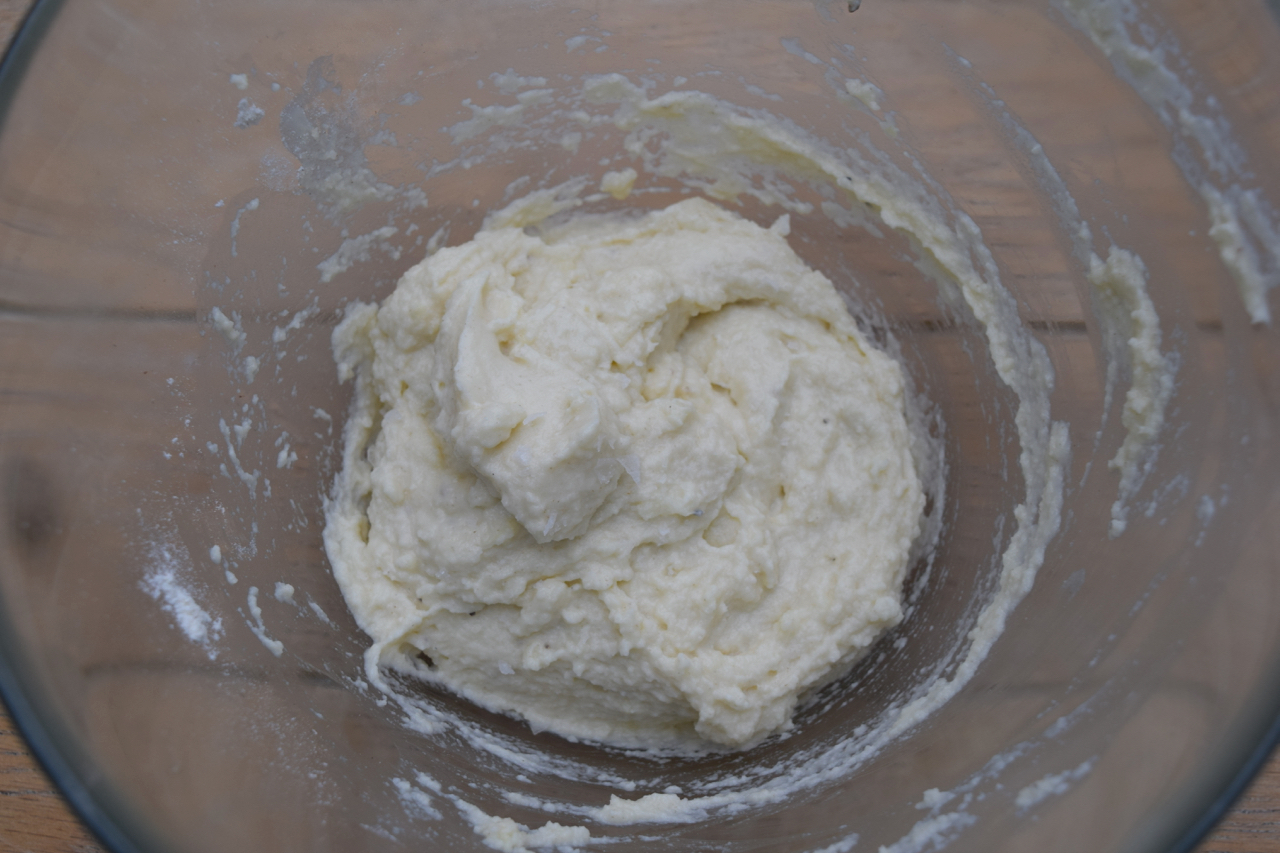 Now, take a heavy based frying pan or griddle and add a splash of oil. Wipe the pan with kitchen roll to remove most of the oil then heat over a medium flame until just sizzling. Spoon in teaspoons of your potato cake mixture and flatten slightly to form small round patties *I randomly don't really like that word*.
Cook on each side for 2 to 3 minutes or until golden and smelling amazing. Just leave them to cook, don't move the pancakes too much. Pop your cooked cakes onto a lined tray and keep warm whilst you finish the batch.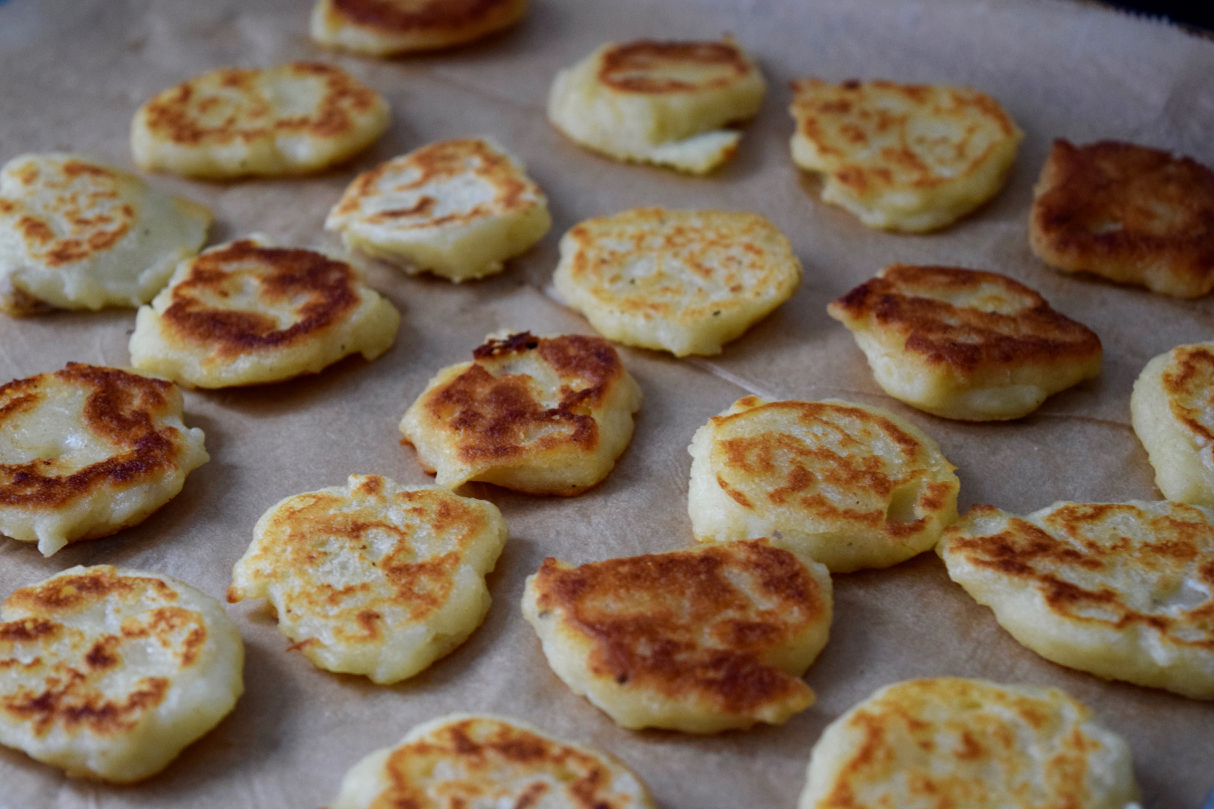 Keep these warm until you are ready to serve. And then it's really up to you. I went creme fraiche to compliment my wonderful Slow Smoked and FishRjumpin salmons, with only a touch of dill and a spritz of lemon needed.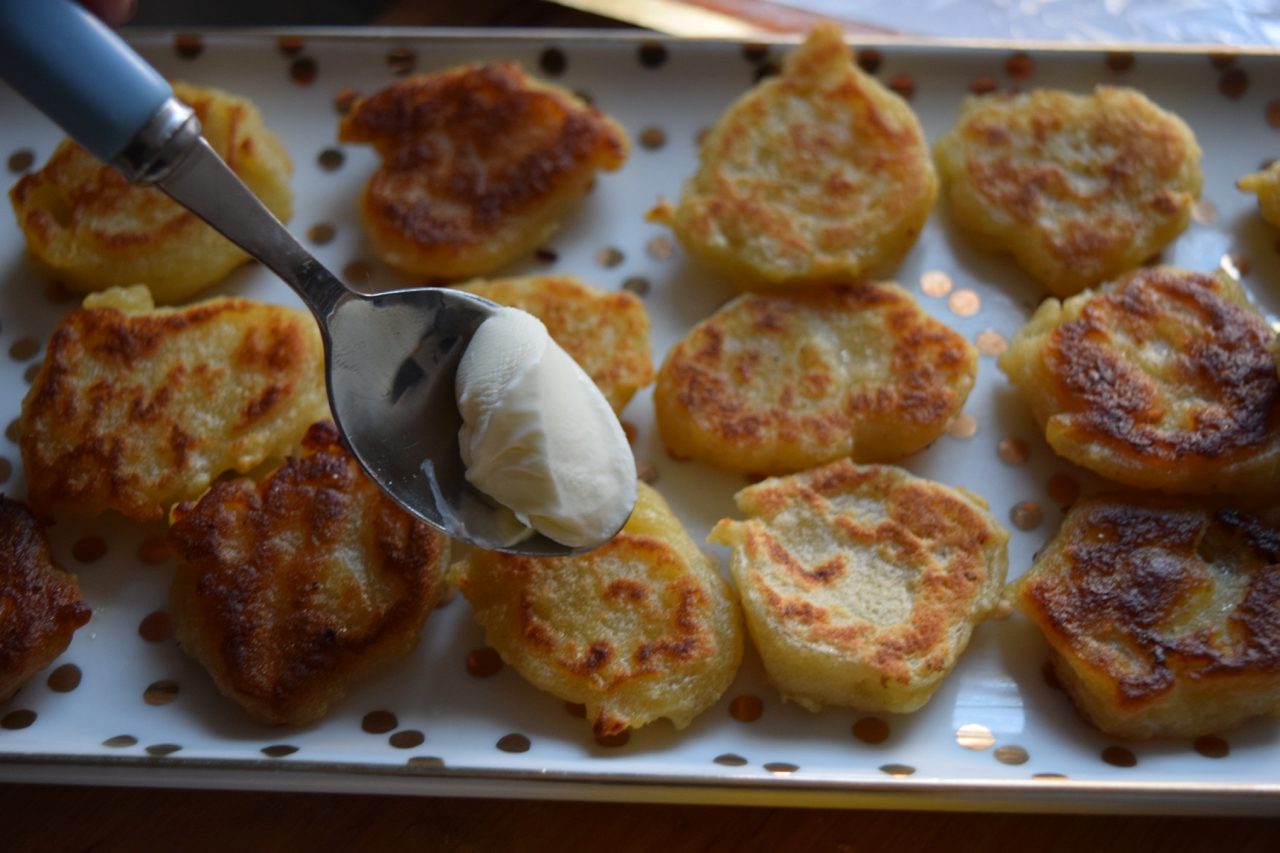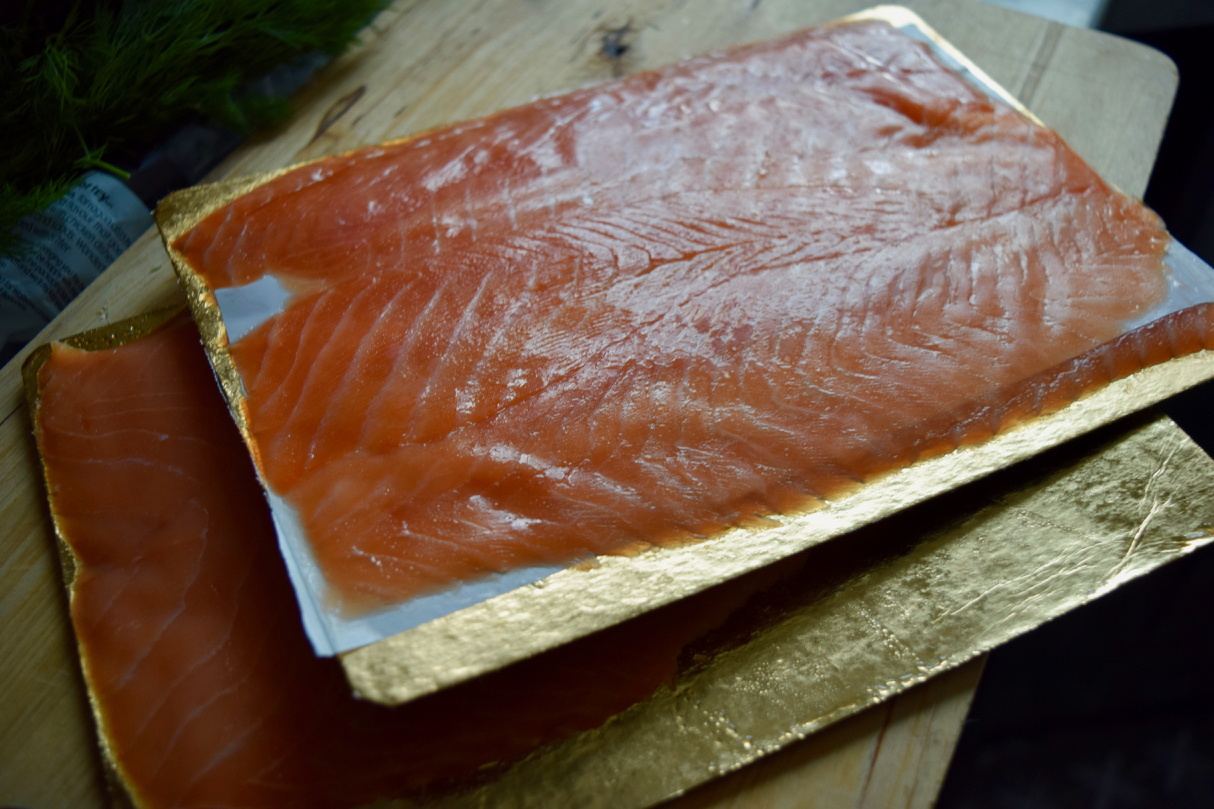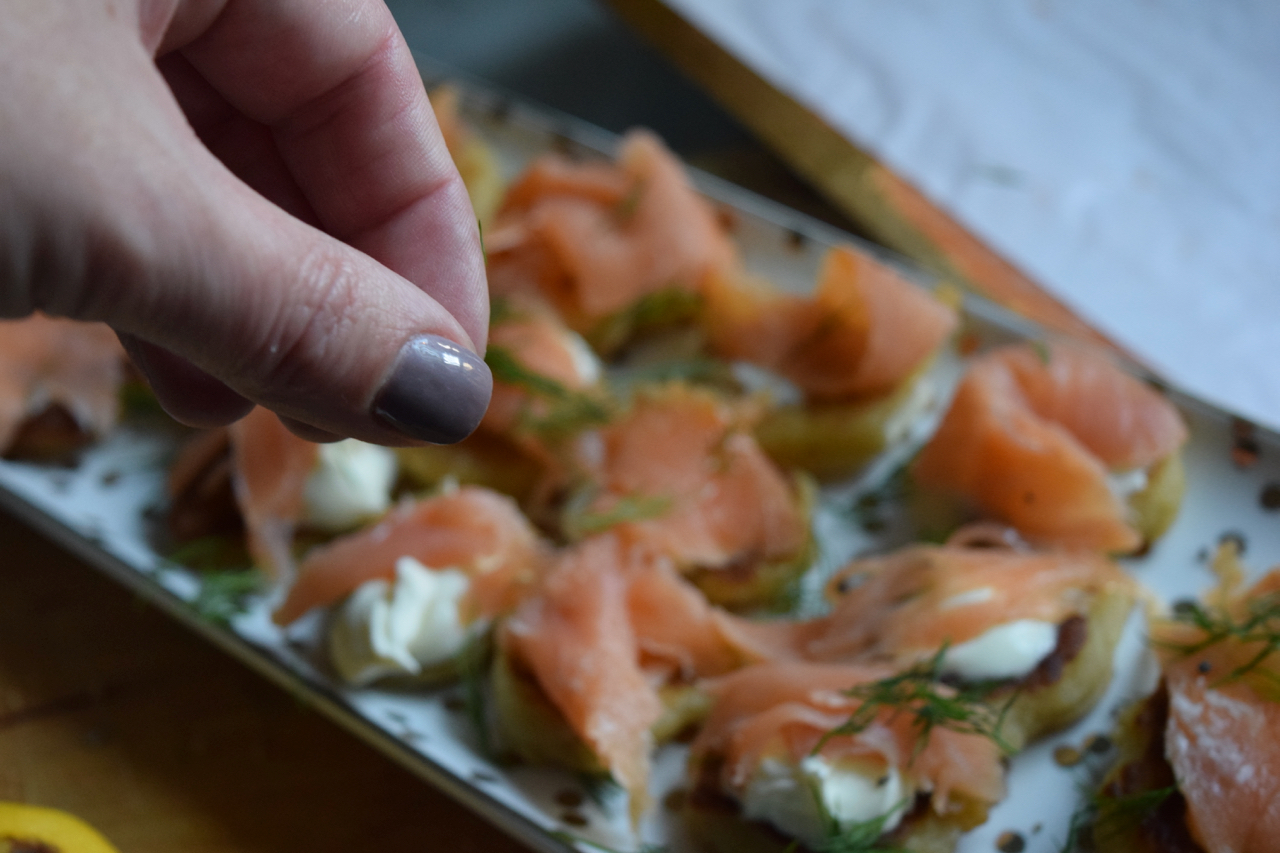 Serve these wonderful little treats warm. I can guarantee they won't have a chance to get cold, if my greedy family are anything to go by.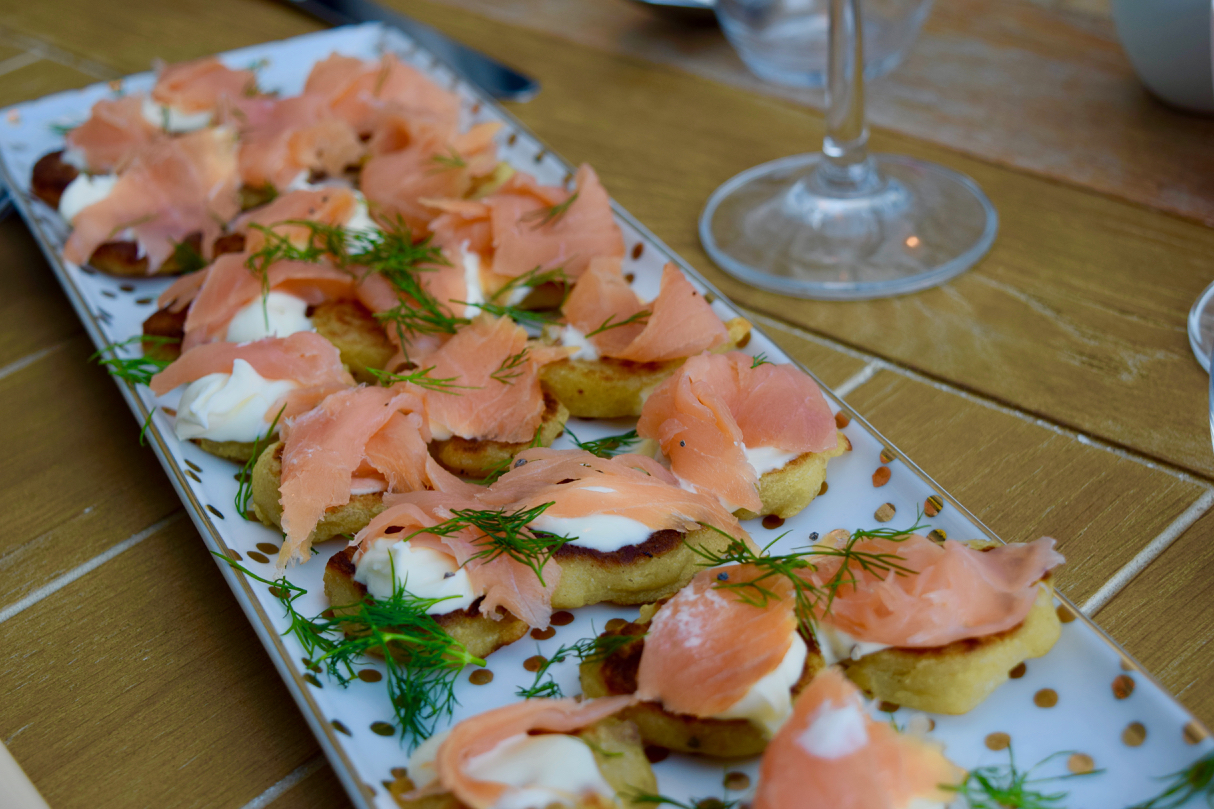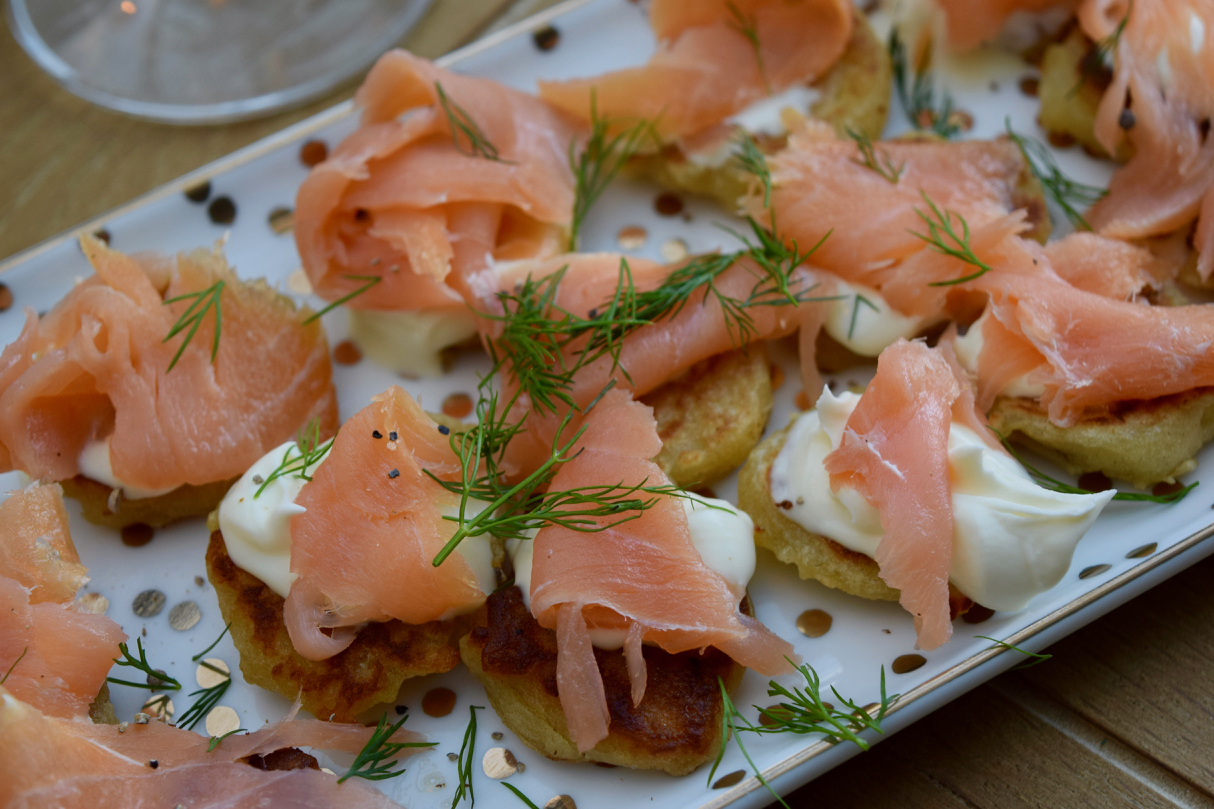 The Fish Society smoked salmon was quite divine. Mild, tender and smokey, not too salty, and super moreish. I can't think of a better topping for my Potato Cakes than this.
Lucy x
The Fish Society kindly sent me their smoked salmon to try, however, all opinions and ramblings are, as always, my own.
Potato Cakes Recipe
Makes around 24 canapés sized cakes, it's easily doubled
You will only need a bowl and a griddle or frying pan
250g mashed potato, I made extra and froze it in advance
50g plain flour
25g soft butter
1-2 tablespoons double cream, if needed
Salt and pepper
Slices of smoked salmon, crème fraiche or cream cheese and dill. Lemon to spritz and a touch more black pepper
Take a bowl and add the mashed potato. Tip in the flour, soft butter and salt and pepper and stir well to mix. My potato was quite wet so I didn't need any cream but if your mixture is too stiff add a tablespoon or two of double cream to loosen it. Season with salt and pepper.
Take a small sturdy frying pan or griddle and add a dash of oil then wipe the pan with kitchen roll to remove any excess oil. Heat over a medium flame then add teaspoons of your potato cake mixture and flatten slightly to form a small circle. Cook for around 2 to 3 minutes on each side, not moving so a golden crust is formed.
Continue until you have used all the mixture. Serve whilst warm adorned with creme fraiche or cream cheese, smoked salmon and fresh dill or chives. Spritz with a touch of lemon juice to taste.
These can be made in advance and reheated on the day.