Basil Bramble Sling Recipe
Before I started Lucy Loves I wouldn't have dreamt of using basil in a cocktail. Even a slice of cucumber in a G&T seemed slightly risqué. However, since writing about cocktails most Fridays for the past few years, I am now all over a basil based cocktail like a rash. Trying so many different drinks has taken me out of my comfort zone and thank God for being adventurous. Having made my own Blackberry Liqueur, a bit like a new dress, I am desperate to show it off. This Basil Bramble Sling is just that platform.
This is the usual cocktail shaker based drink featuring my super favourite gin. The basil leaves, given a little muddle to release their fragrance, go so well with the gin and the rich fruit of the Blackberry Liqueur. This is sweetened with sugar syrup then some lemon brings sharpness to the party. It's a super drinkable drink, refreshing, perfect for what is forecast to be a bloody wet weekend. This recipe originates from the brilliant Difford's Guide, such a great source of all things cocktail based.
There are plenty of cocktails which utilise my homemade Blackberry Liqueur, but I have to say, not particularly modestly, this Basil Bramble Sling, is a bloody lovely one.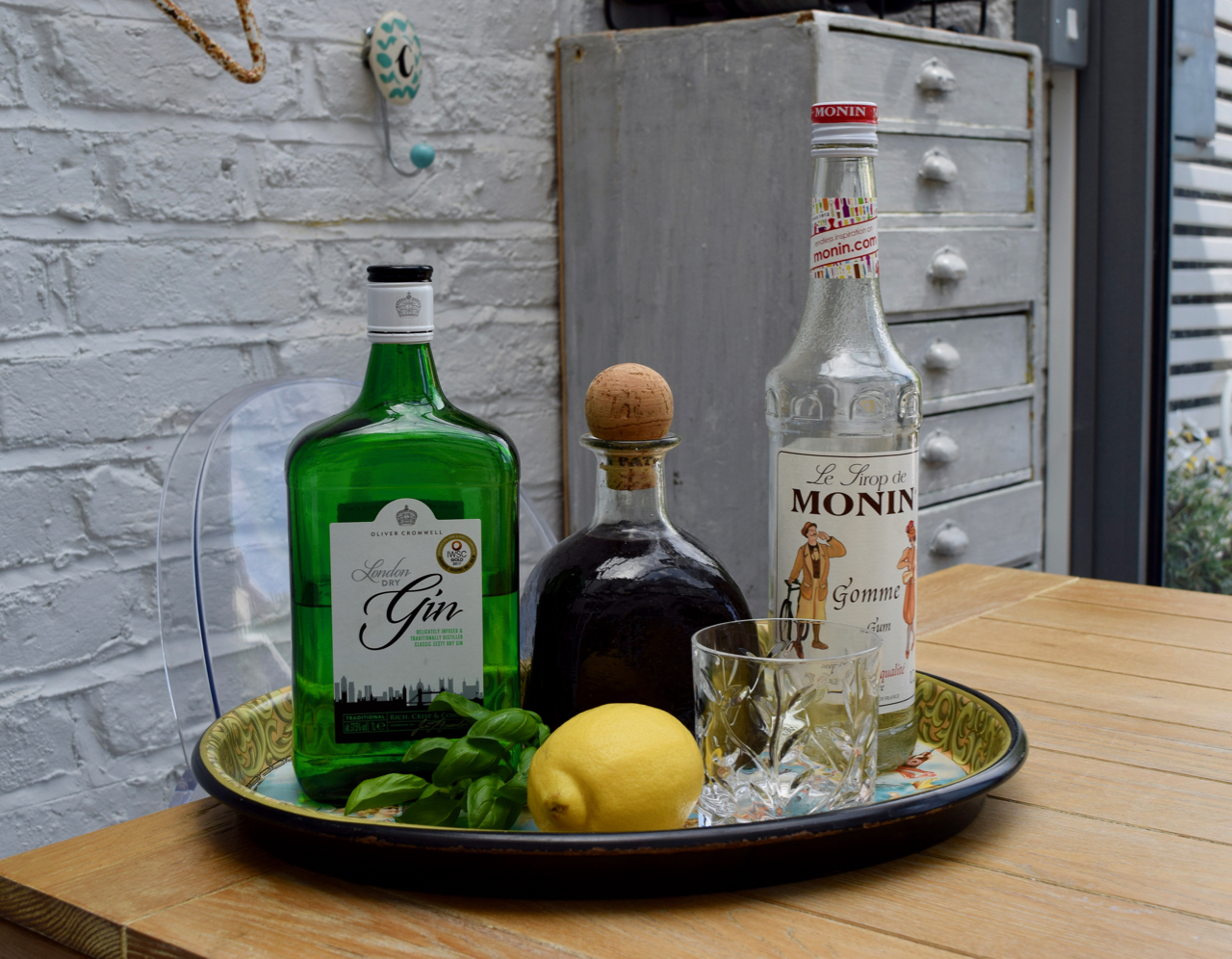 Such a fresh looking line up for this Basil Bramble Sling. Basil should not be reserved for a Tricolore salad alone, although that is one of my absolute favourites.
Make a start on this drink, the sooner you make it, the sooner you can drink it, by adding the basil to the bottom of your cocktail shaker. Muddle it with spoon or special muddling implement like I have.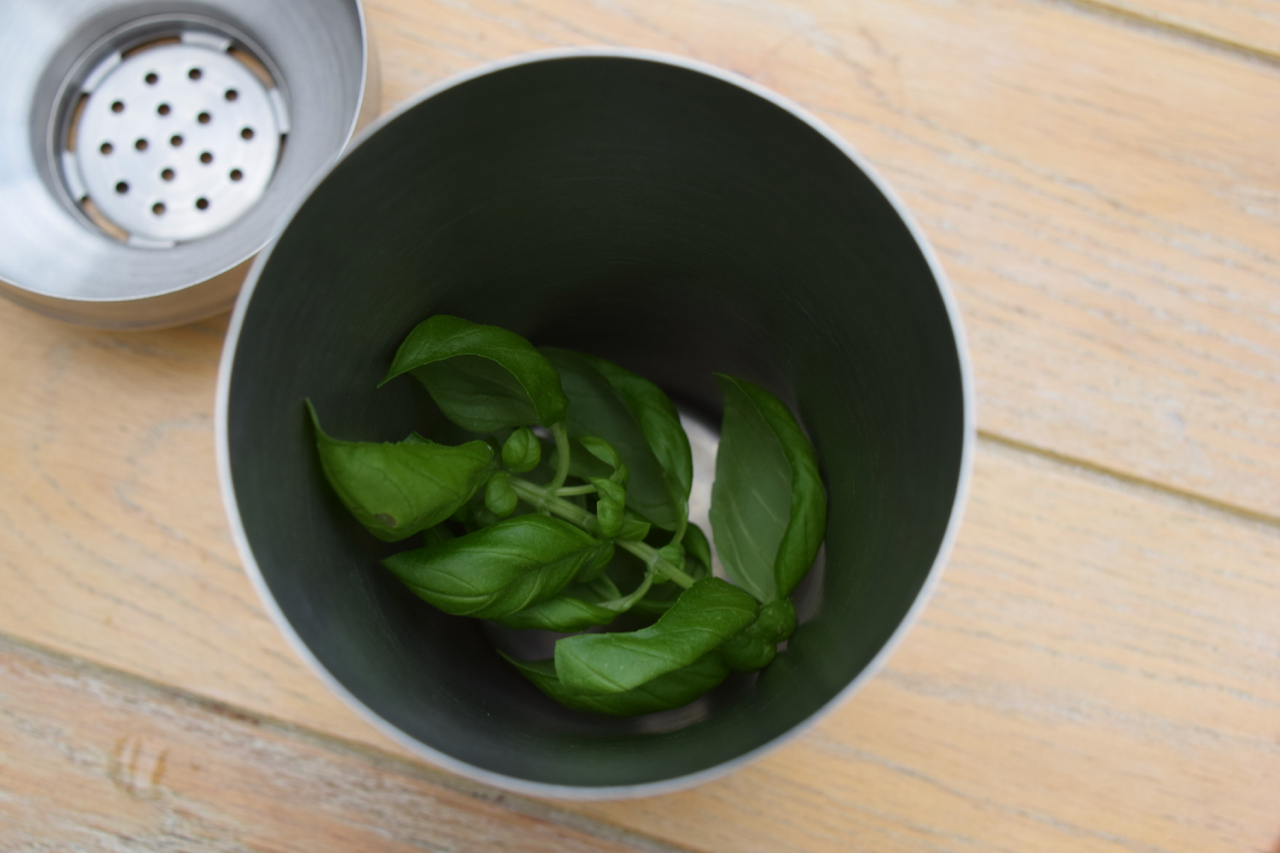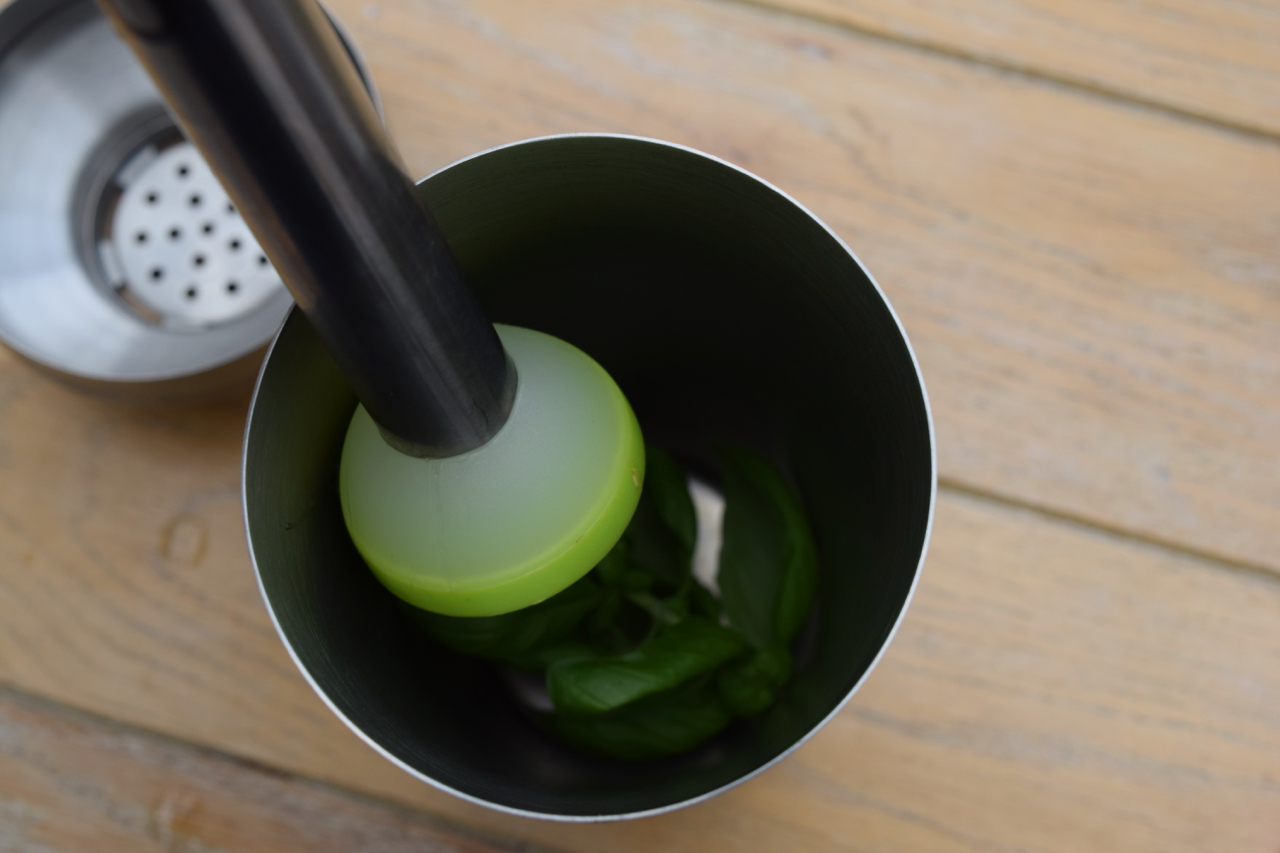 Next, add some ice then measure in the gin and the lemon juice.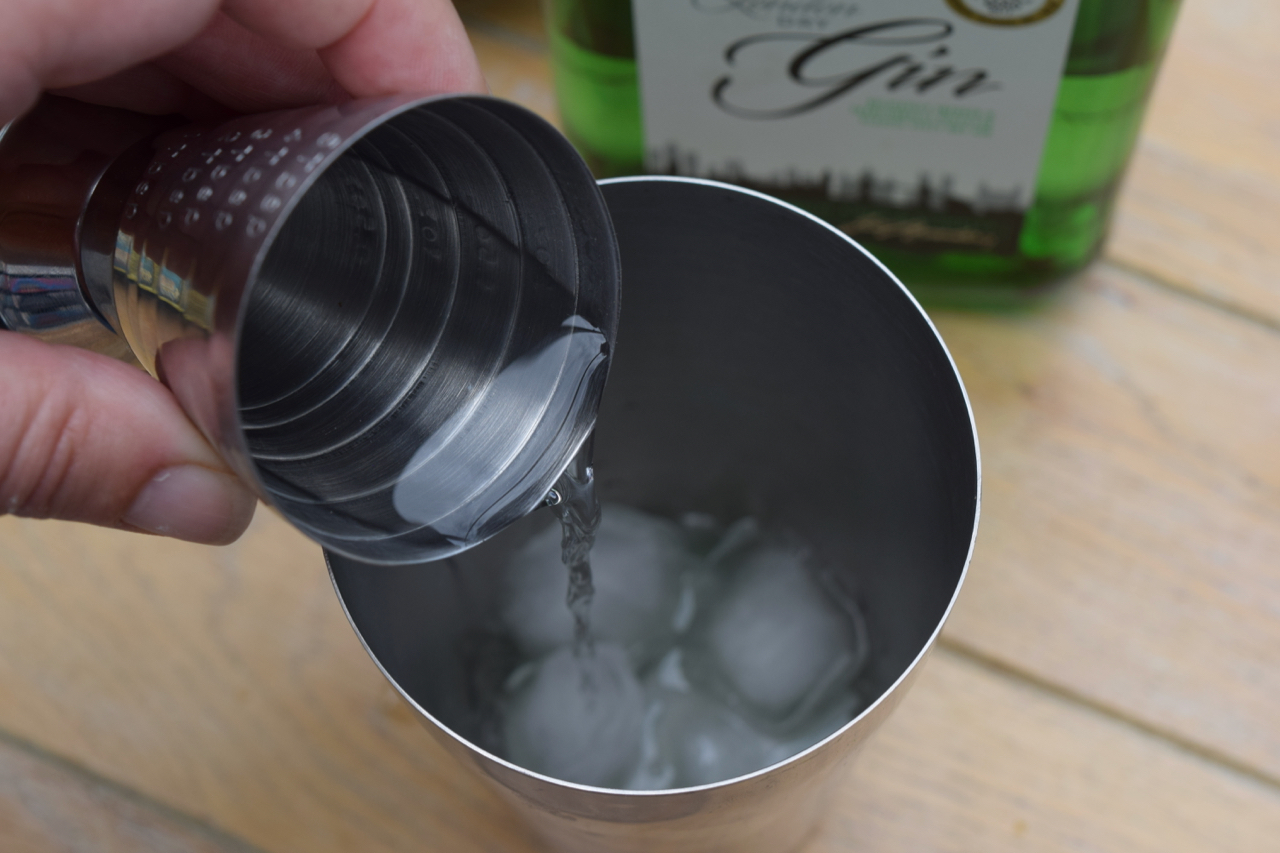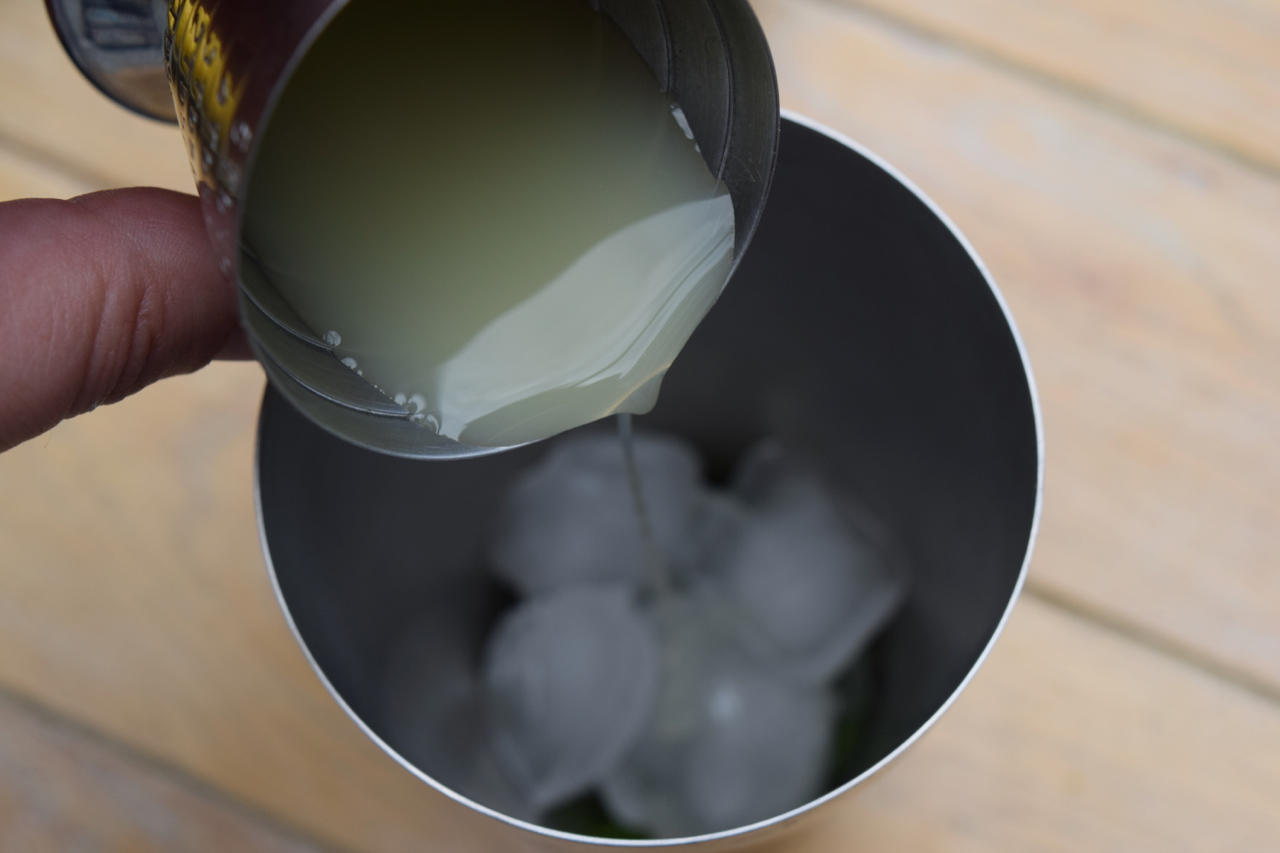 Finally, add the sugar syrup for sweetness and then the wonderful Blackberry Liqueur.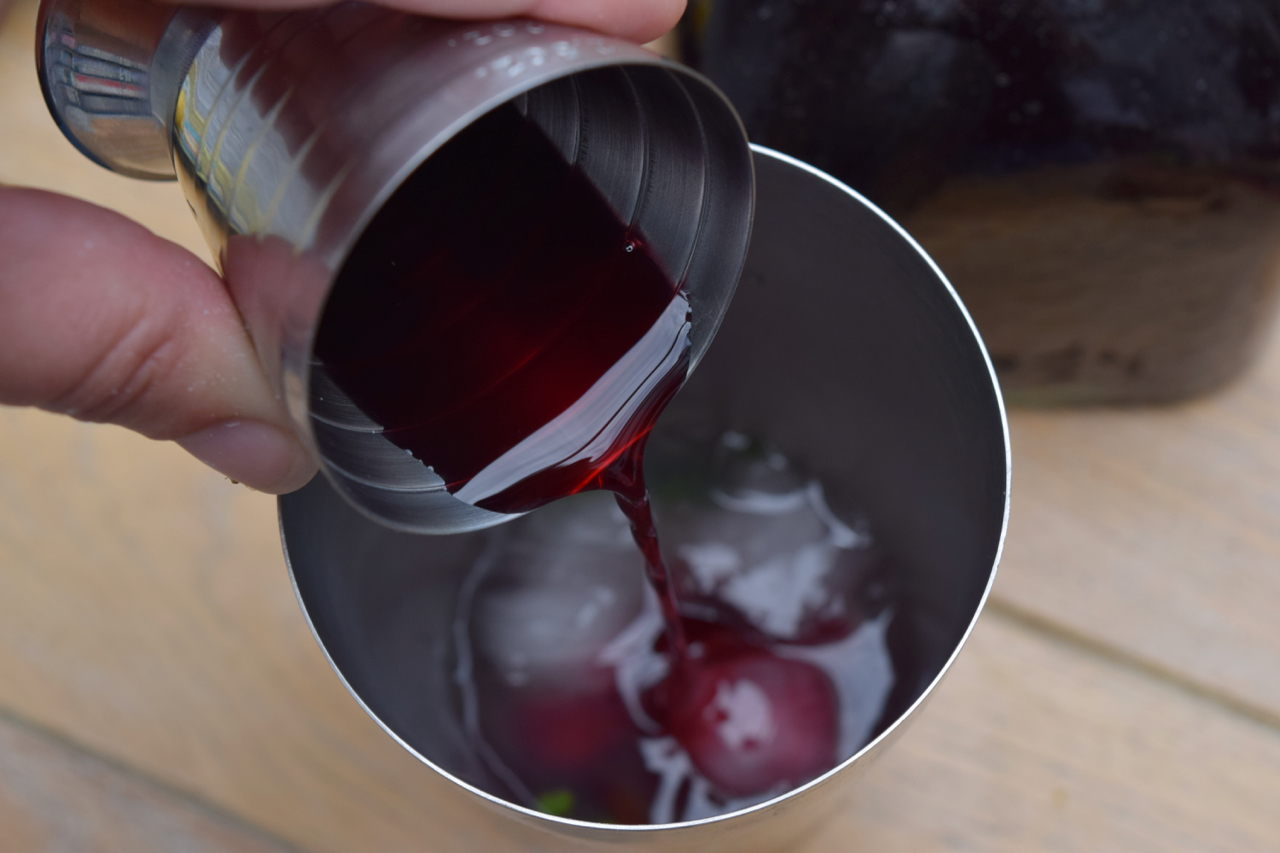 Shake until super chilled then trickle into your tumbler, over more ice.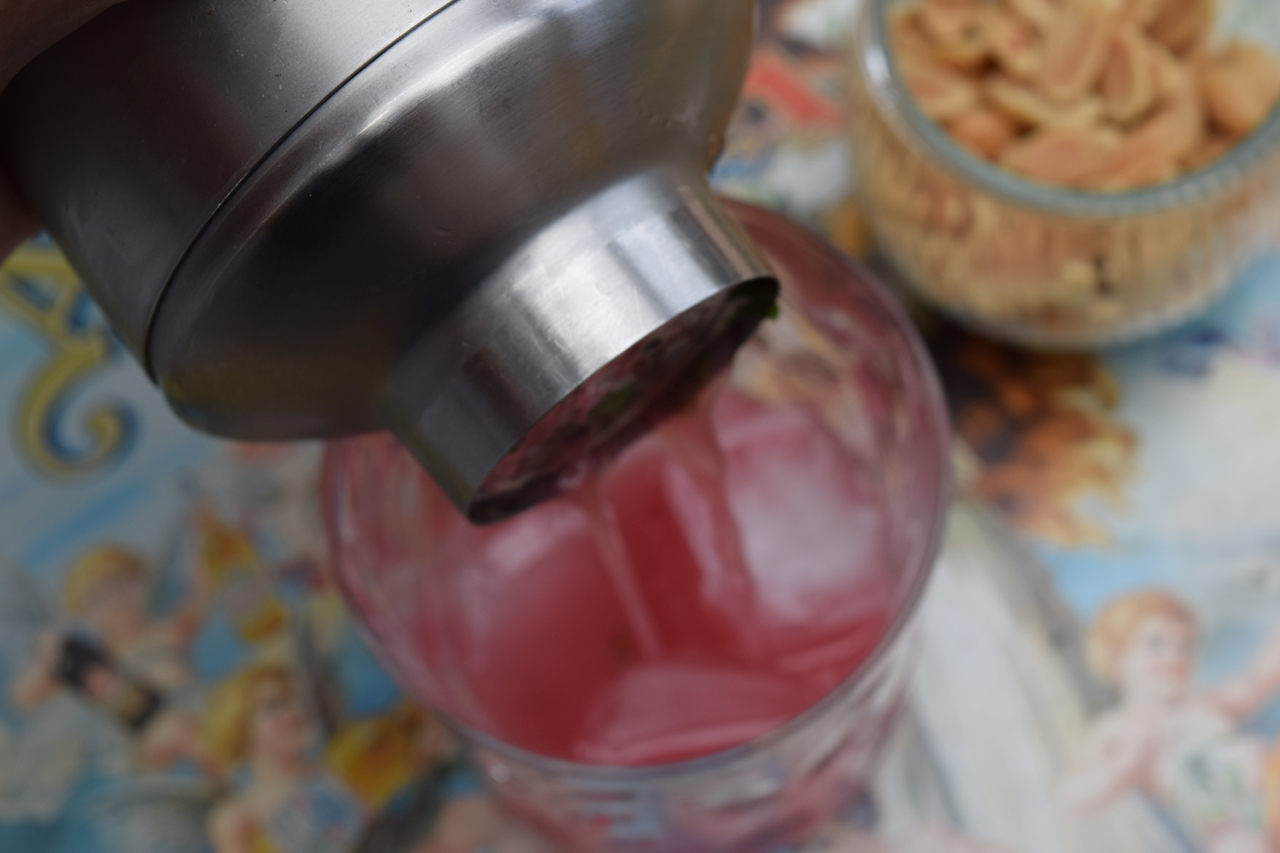 Garnish with a tiny further sprig of the fragrant basil then sip, while you shovel in a handful of my favourite salted peanuts. It is Friday after all.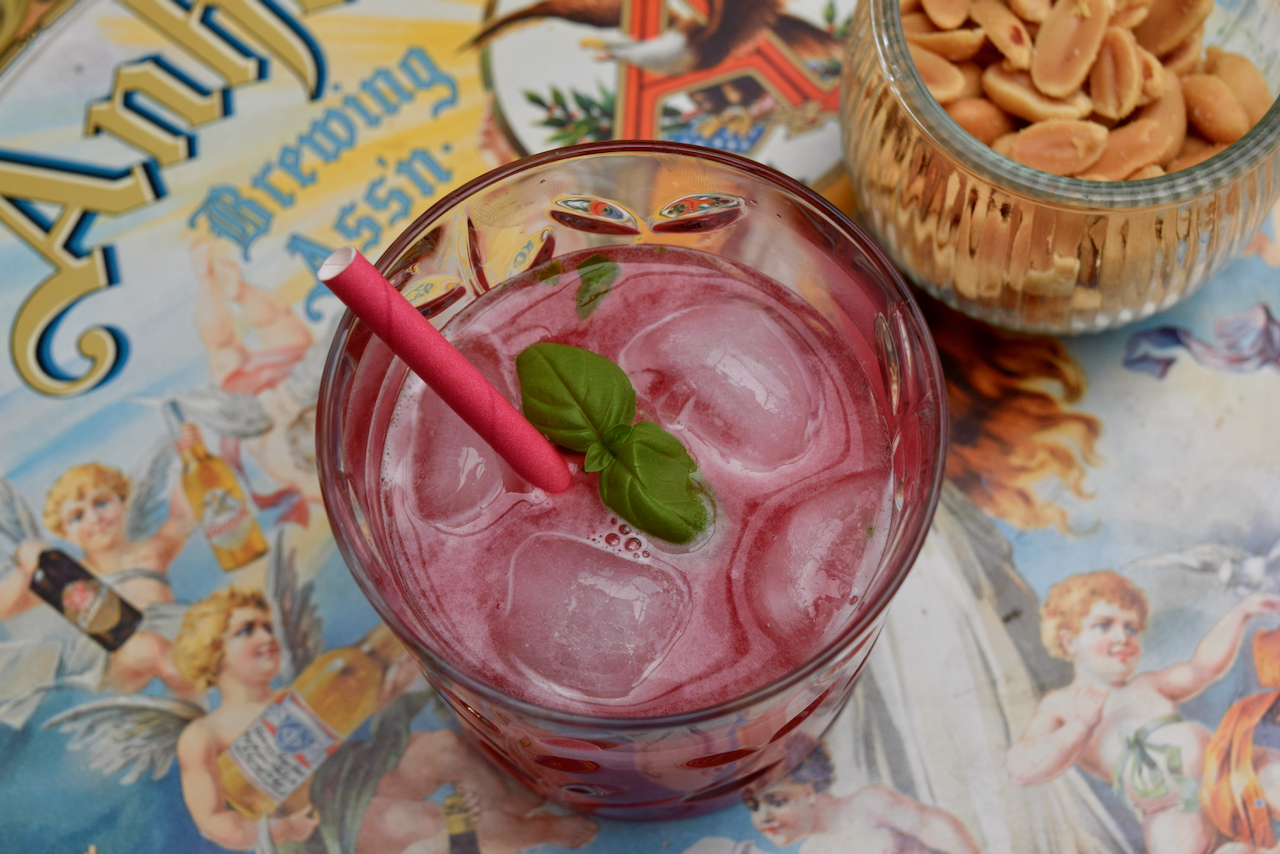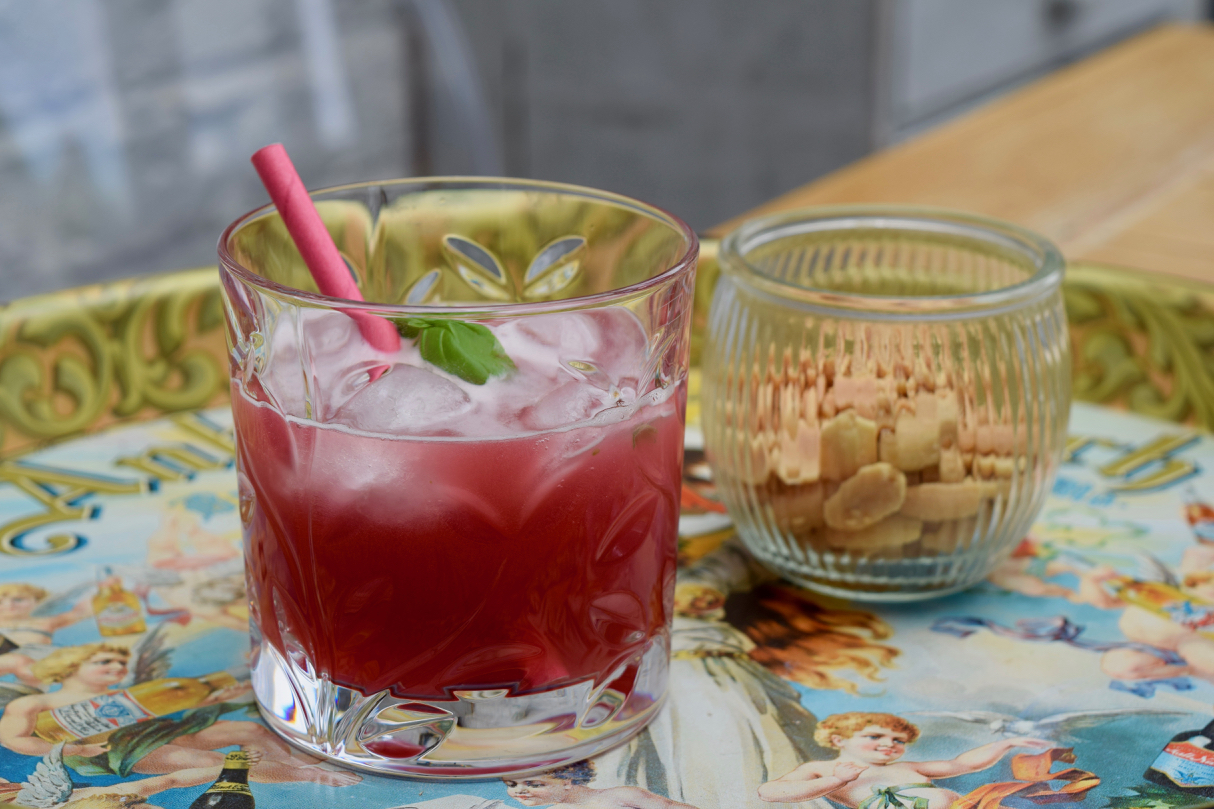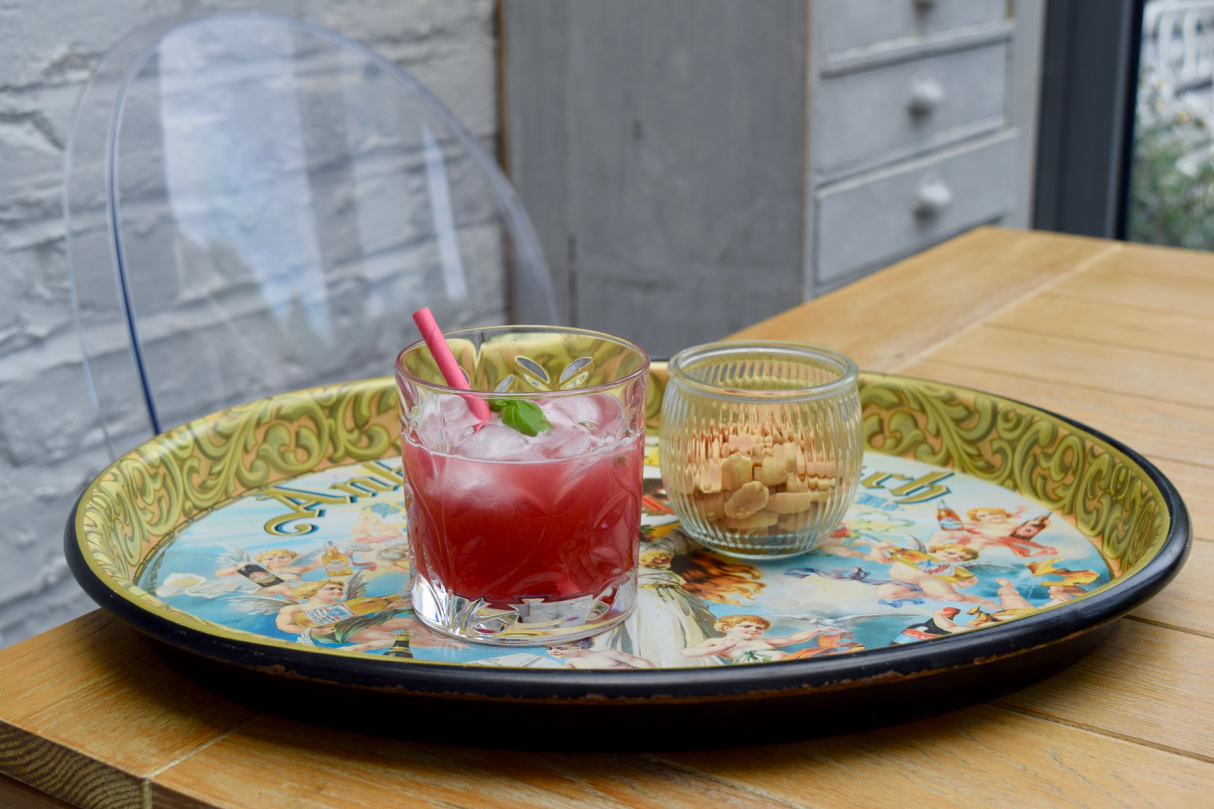 Exam season rolls on in our house and I have resisted the huge desire to have a drink every single night this week. I can think of no better way to celebrate the end of a stressful week than with a chilled Basil Bramble Sling.
A happy weekend to you all.
Lucy x
Basil Bramble Sling Recipe
Makes 1
You will need a cocktail shaker and a lovely glass
7 fresh basil leaves
60ml gin
45ml lemon juice
15ml sugar syrup
15ml Blackberry liqueur, like my homemade one
Ice
Fresh basil leaves to garnish
Take your cocktail shaker and add the basil leaves, reserving a couple for garnish. Muddle these with a muddling implement or spoon, to bruise and release flavour.
Add a handful of ice then pour in the gin, lemon juice, sugar syrup and blackberry liqueur. Shake until the shaker feels super chilled. Pour over more ice into your glass then garnish with the reserved basil sprig.
Sip through a paper straw and feel summery.