Gin and Sin Cocktail recipe
We're off, en masse, this weekend for a trip to celebrate my Dad's 80th Birthday. I love my Dad, he's always been a bit of a hero of mine. We have tons in common; our love of Elton John, our short hairy legs and gin. I wanted to share a cocktail with you today in his honour and for anyone who knows my Dad will know the Gin and Sin sums him up a treat.
It's still bloody cold and grey-ish, so this vibrant cocktail will brighten up the end of January in a delicious way. It's a fresh tasting mix of gin, orange and lemon juice and just a touch or two of grenadine for sweetness. I was so excited to find this lovely new drink which uses ingredients I always have to hand and doesn't even involve dirtying the cocktail shaker. The Gin and Sin is a brilliant alternative to your usual gin based favourites and is quick and simple.
Surely this cocktail has at least two of your 5 a day in it, so can't quite see where the sin comes from?
A lovely sunny line up for the Gin and Sin. Fresh citrus flavours go so well with our family favourite gin.
Make a start with a mixing glass or jug. Add a good handful of ice.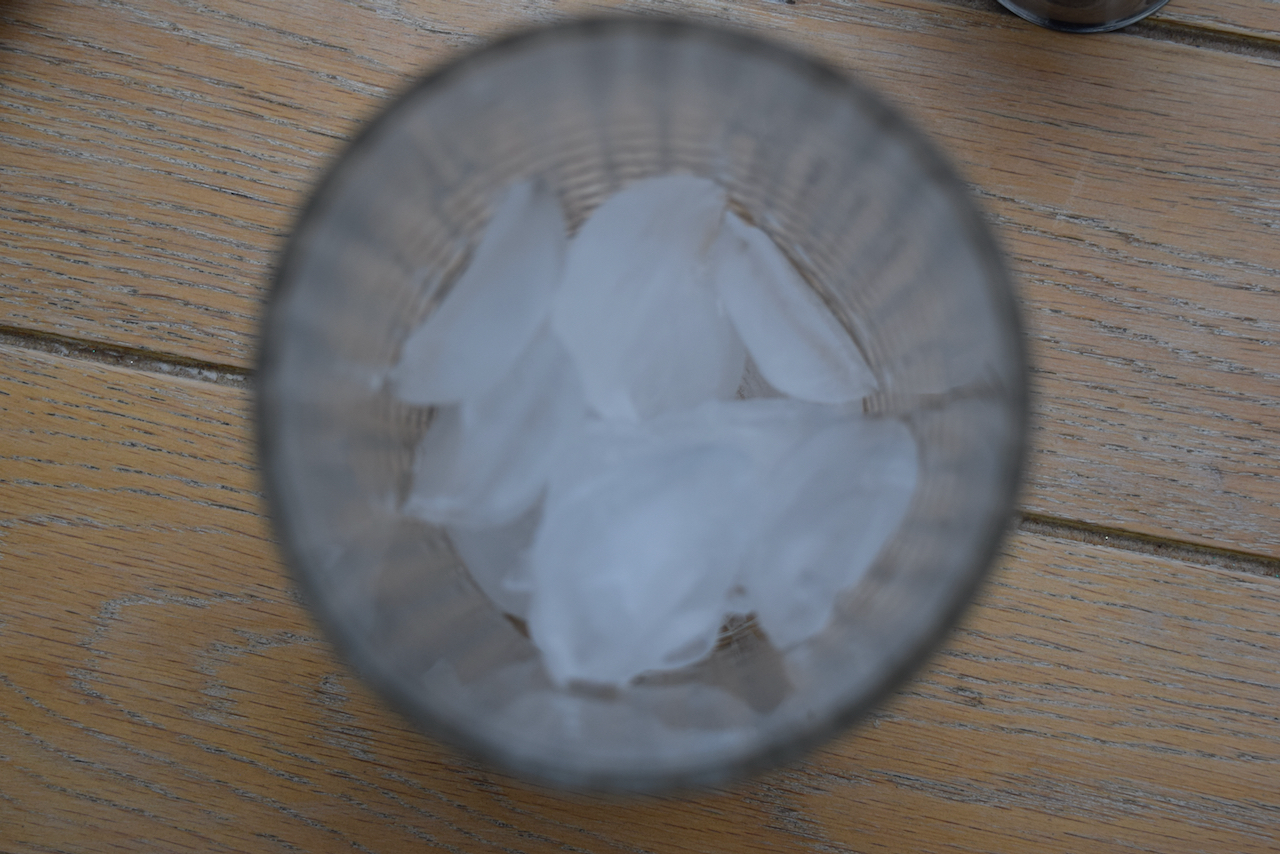 Pour in a generous measure of gin. I swear by Aldi London Dry Gin.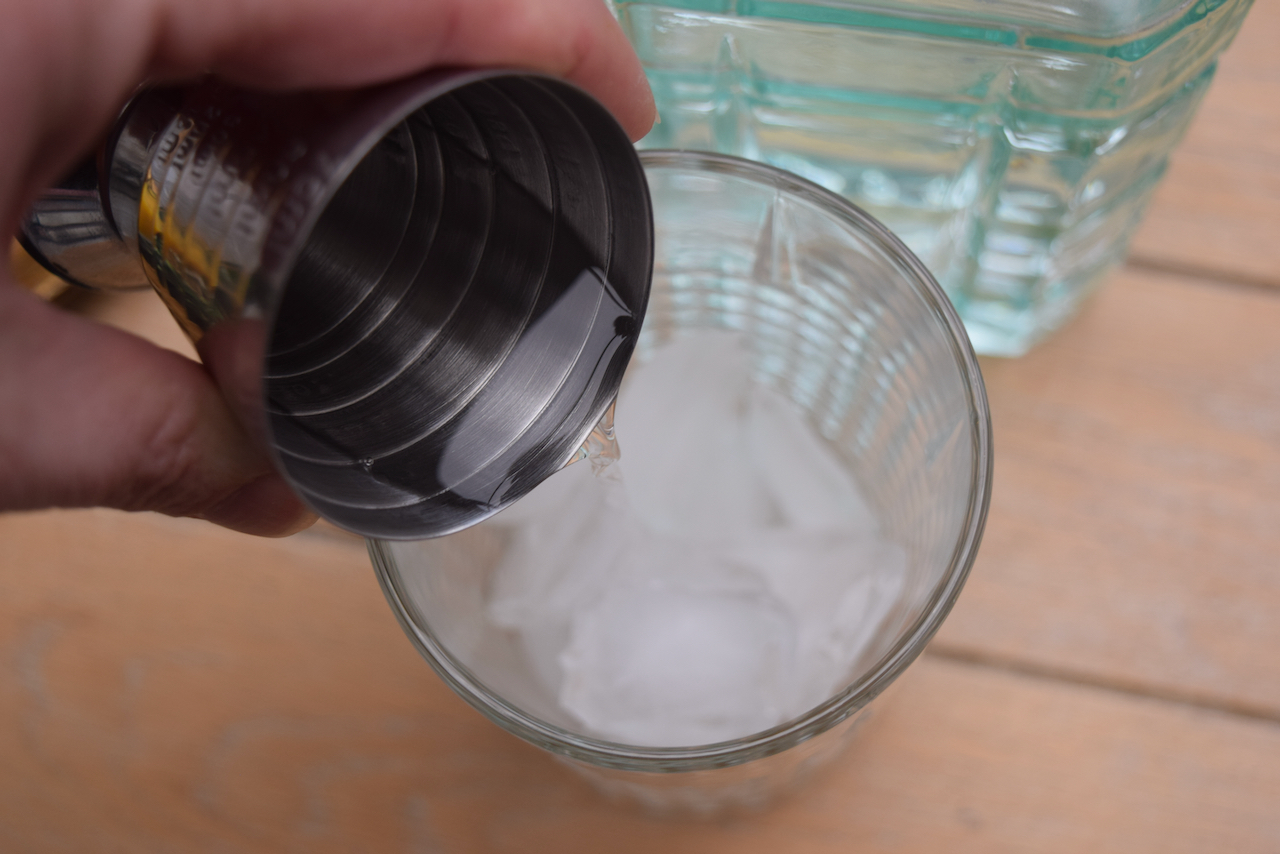 Next measure in the fresh orange juice and the lemon juice.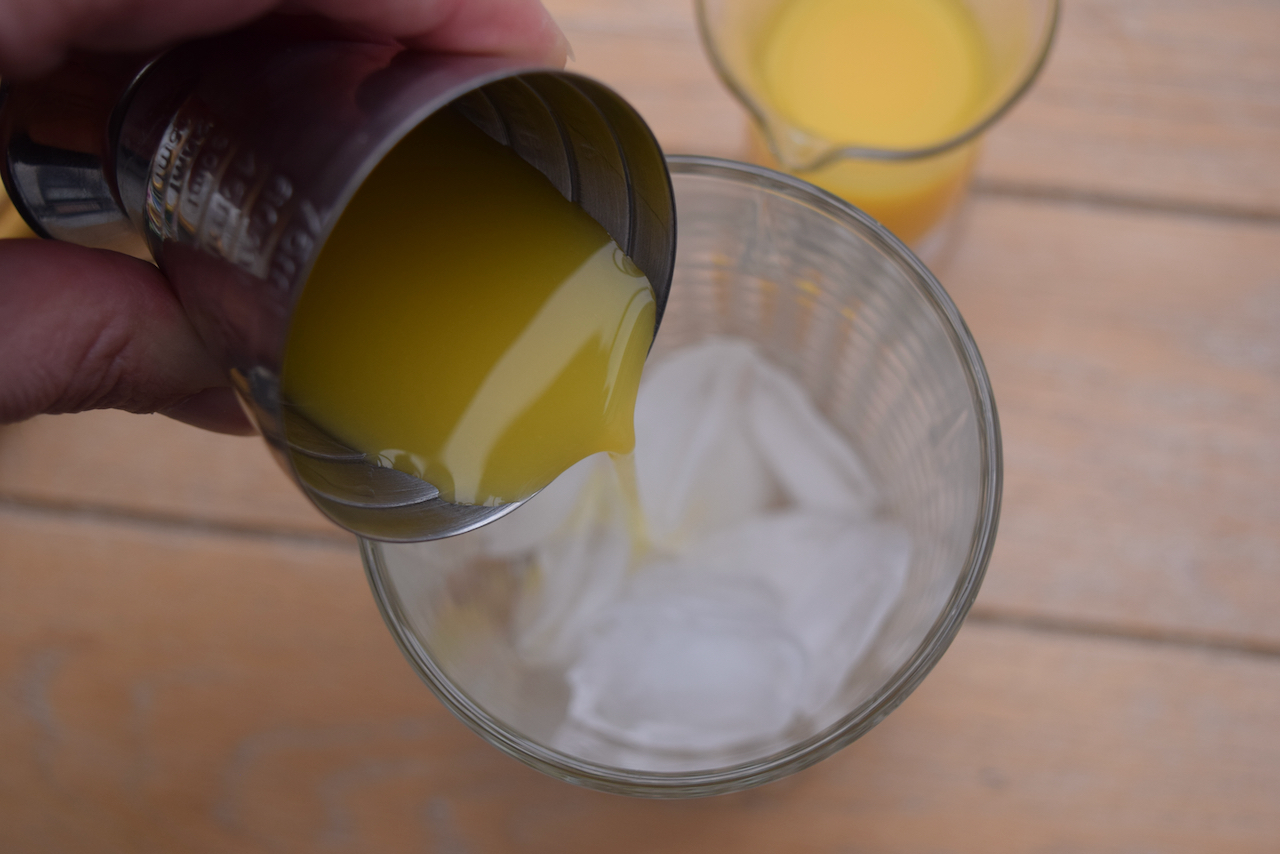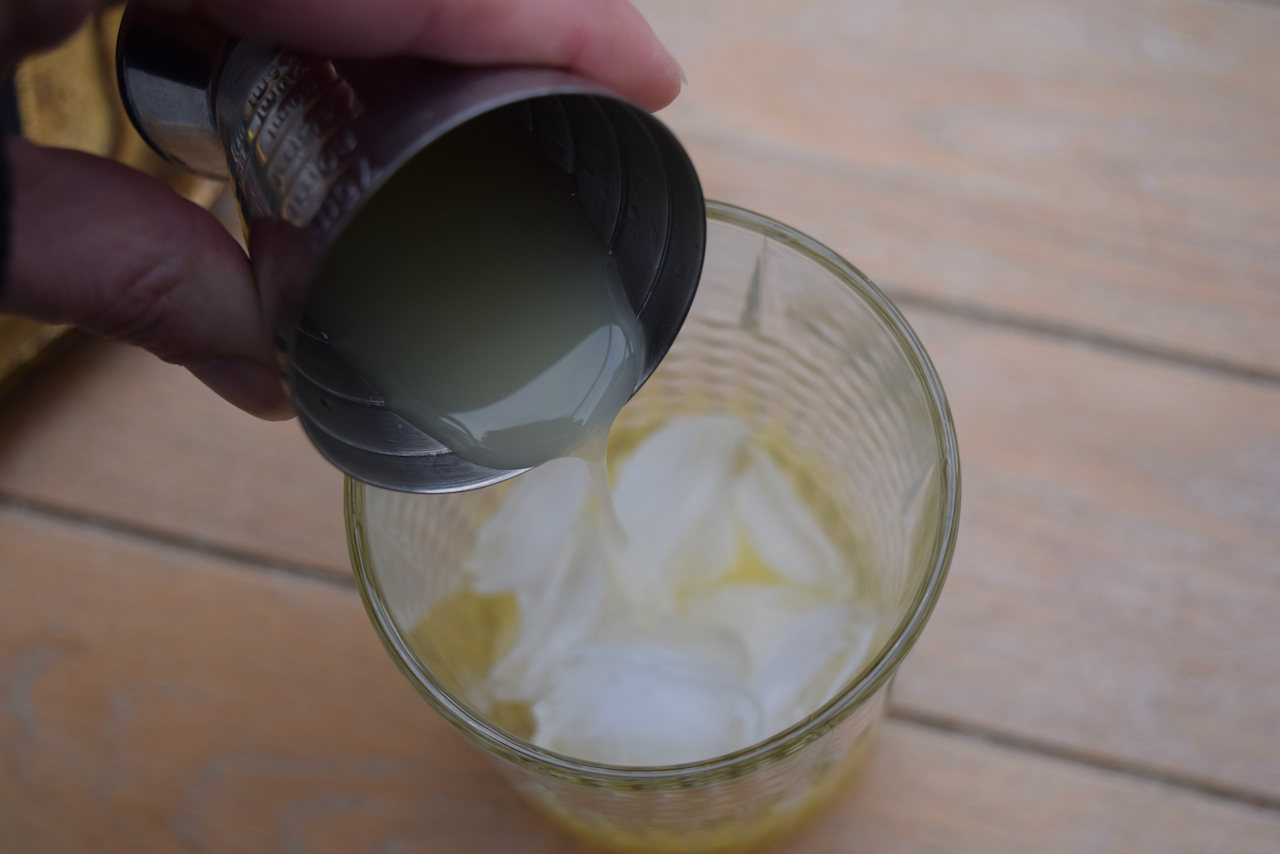 Add the couple of dashes of grenadine and then stir to mix.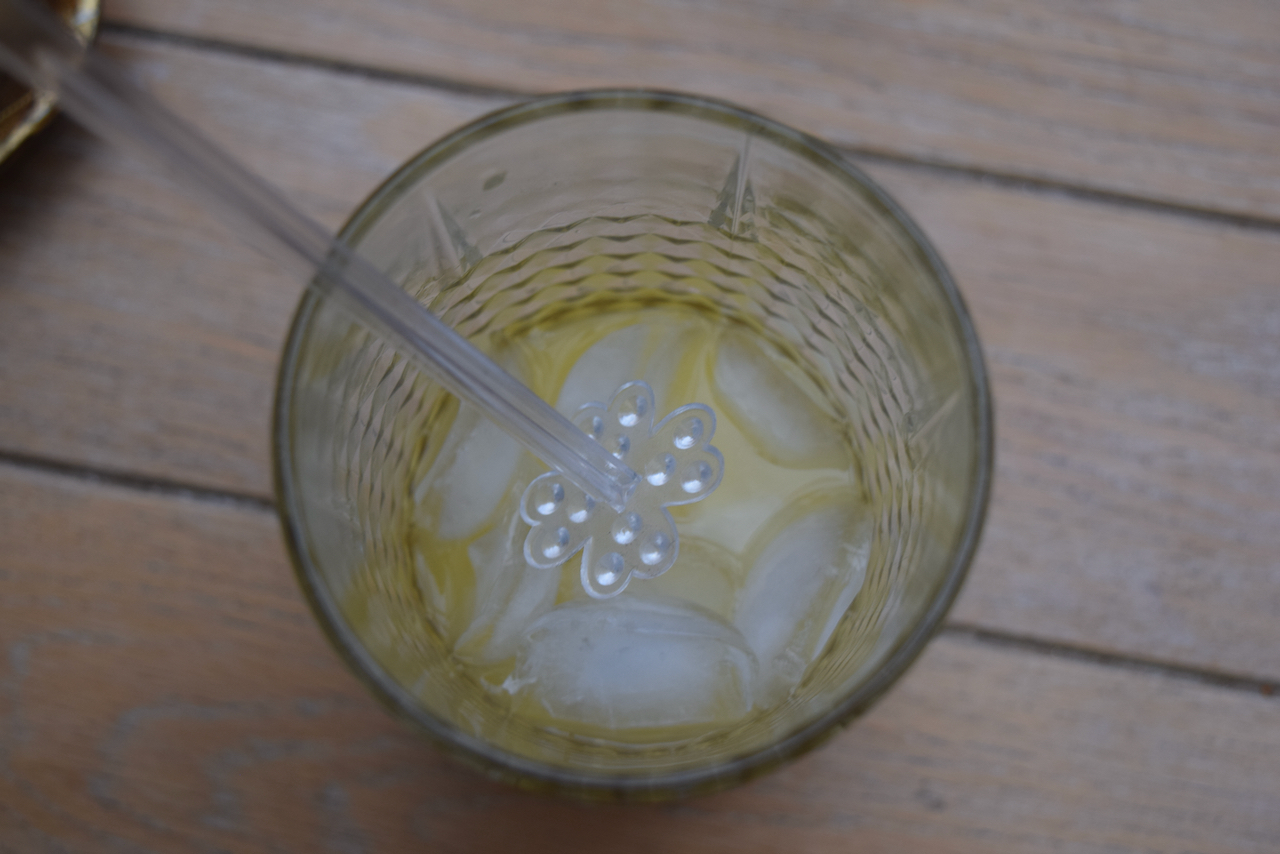 Strain your Gin and Sin into a cocktail glass once chilled. Drink and fall in love with your new favourite tipple.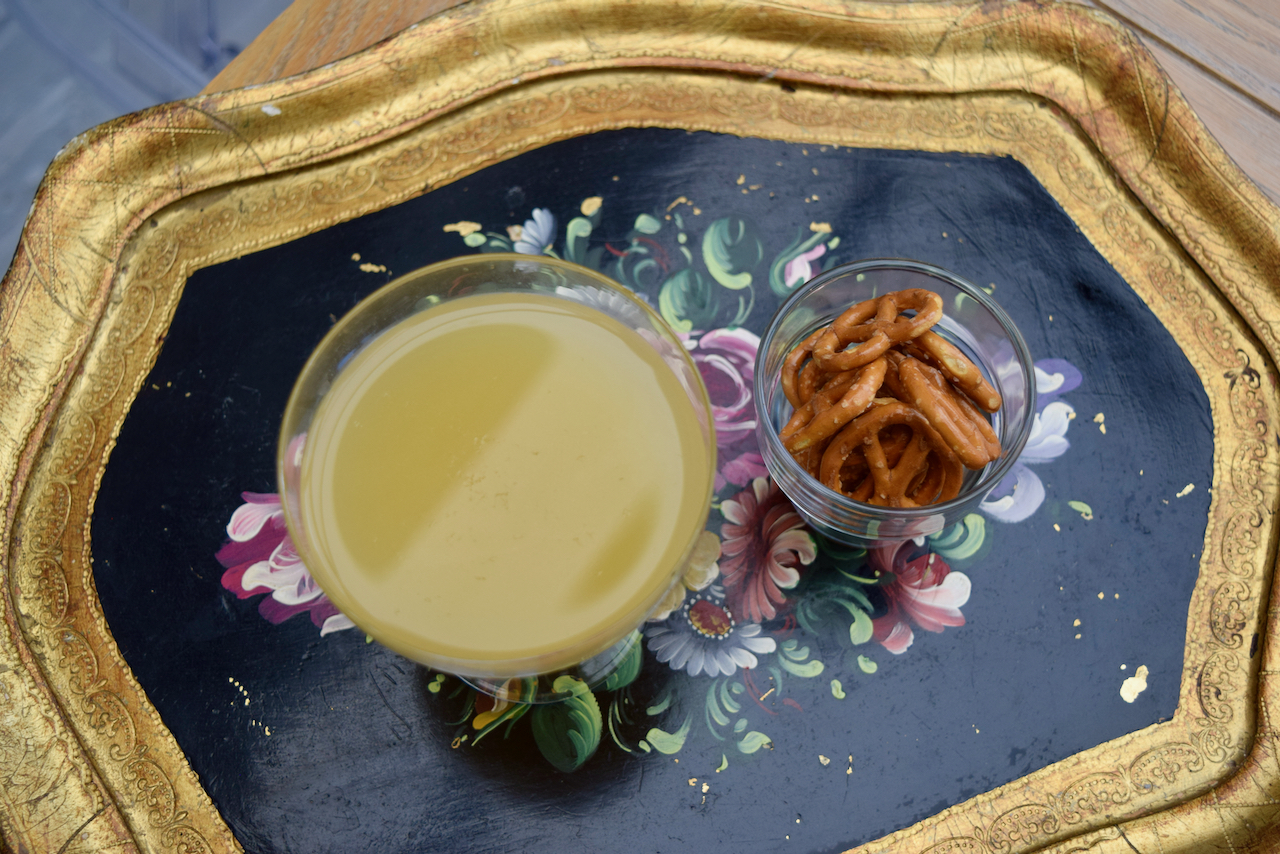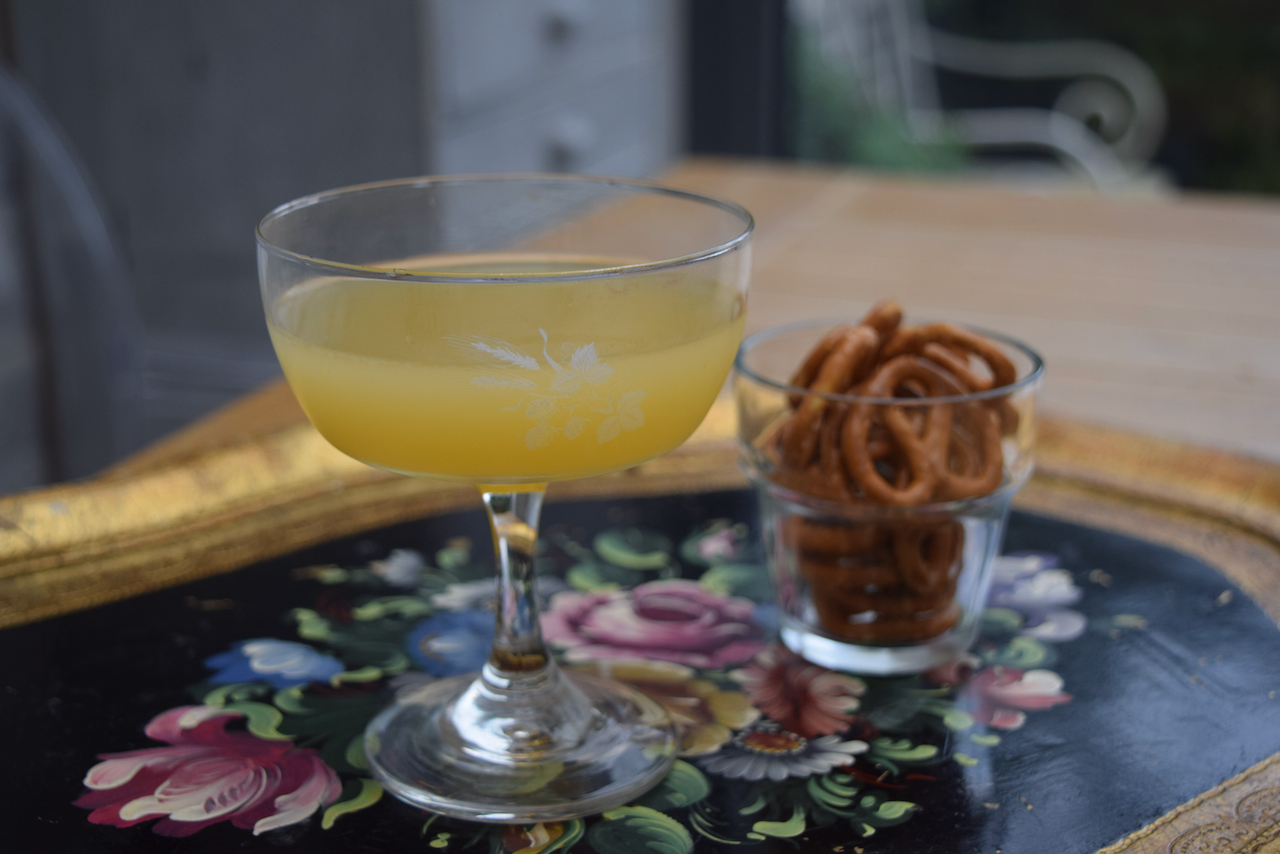 If you've successfully made it through January without a drink, then bloody well done you. I can think of no better way to celebrate than with a Gin and Sin this weekend.
We'll be raising a few classes to celebrate my Dad's big birthday and several of those will be gin based.
Have a lovely weekend.
Lucy x
Gin and Sin Cocktail recipe
Makes 1
You will only need a jug and a cocktail glass
Ice
50ml gin, I love Aldi London Gin
10ml fresh orange juice
10ml fresh lemon juice
A couple of dashes of grenadine
Take a jug or mixing glass and add some ice. Measure in the gin, orange and lemon juices and the dashes of grenadine.
Stir well to chill then strain into your cocktail glass. Sip and love.