Curried Chicken Chowder Recipe
It is just me or is it still bloody freezing outside? The forecast says milder temperatures are afoot but they are frankly lying. To prove a point, I can confirm I am typing this whilst wearing a hat, polo neck jumper, I have a scratchy blanket on my knees and a fire going. The only part of me which is warm is my tummy, because I have just eaten two bowls of my Curried Chicken Chowder. I felt it was all part of the Lucy Loves service, to share with you, this tastier than tasty soup, which also has internal warming qualities.
I did look up the dictionary definition of a chowder, to ensure some smart arse didn't say "err technically this isn't a chowder because it doesn't contain sweetcorn" whilst wearing a high vis jacket. But the term chowder does seem quite a loose category. Apparently it's a soup which may or may not contain seafood, potatoes, corn and cream. Well, one out of four's not bad.
Anyway, enough about what this chowder could contain, what it actually does contain is wild and basmati rice, soft chicken, vegetables, spices and cream. And it's delicious and gets a yes and a through to the next round from my whole family, which is always a rare occurrence. You could add any vegetables you fancy, sweetcorn, potatoes or peas, just go with your family's favourites. I hope they enjoy this as much as we do. And lets hope Spring starts to show it's face soon. We're down to our last bag of fire wood.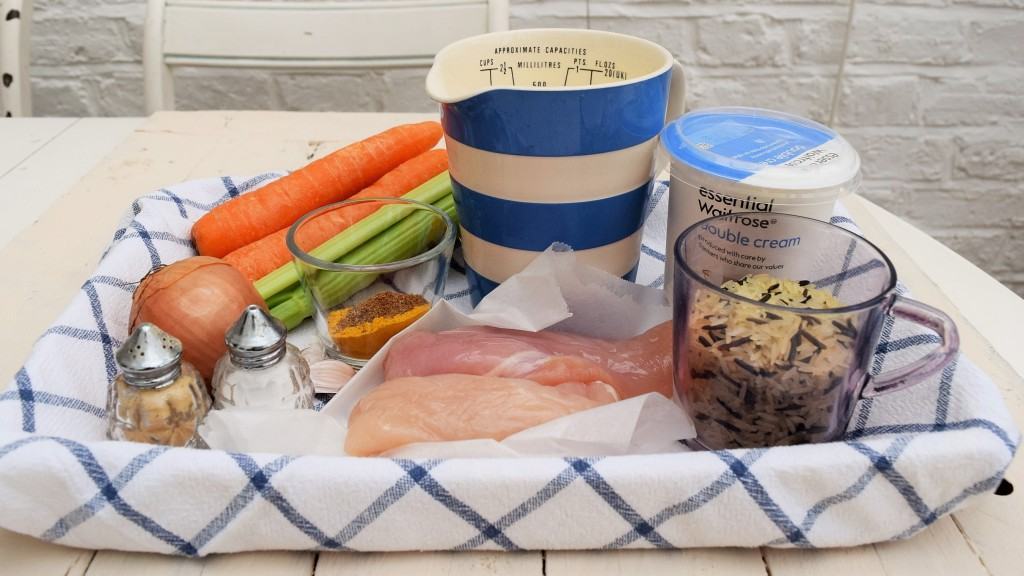 Standard soup ingredients on show here. The mix of wild rice and basmati is great here as it holds a bit of bite and nuttiness. But if you only have white or brown rice, these will also work.
Heat a tablespoon of oil in a large saucepan. Finely (ish) chop the carrots, celery and onion and add to pan.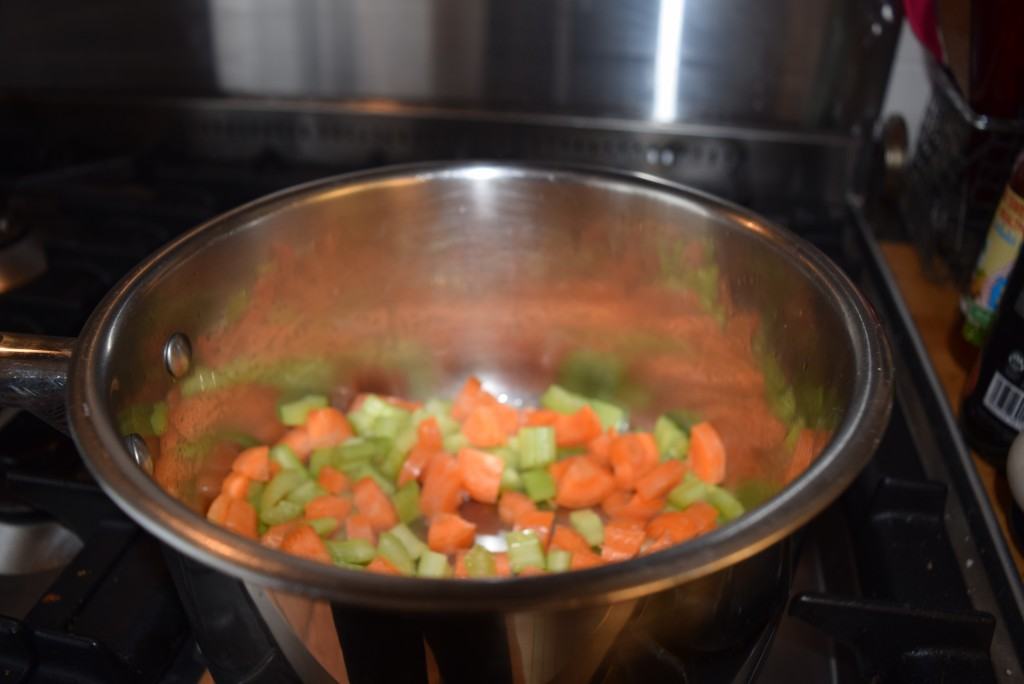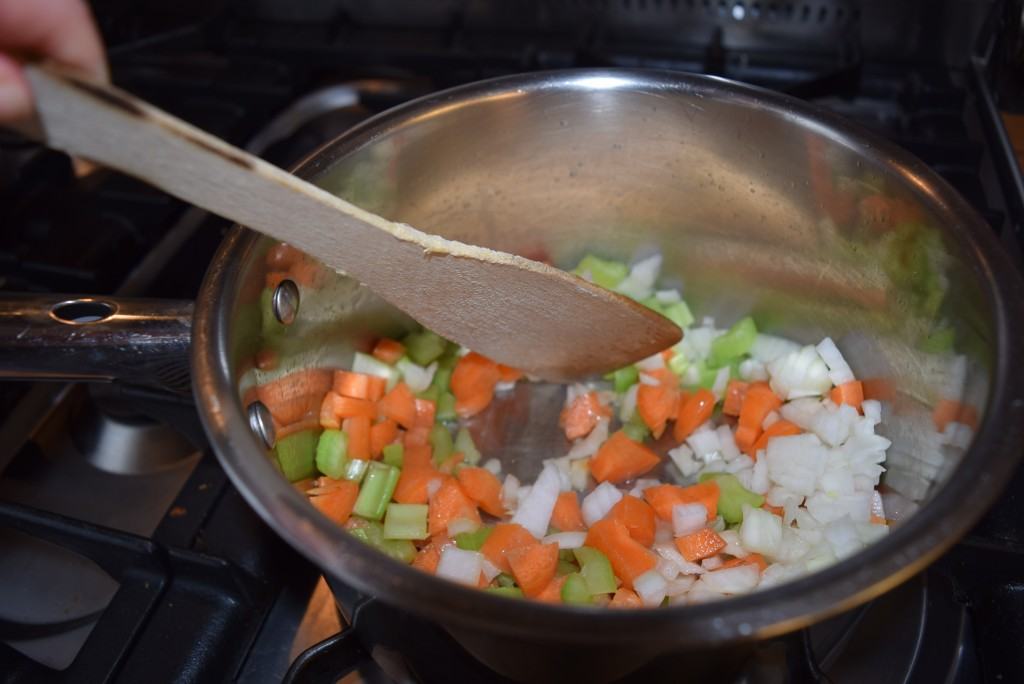 Season the vegetables, add the chopped garlic and then cook them off for five to ten minutes to soften and create a flavourful base for your soup.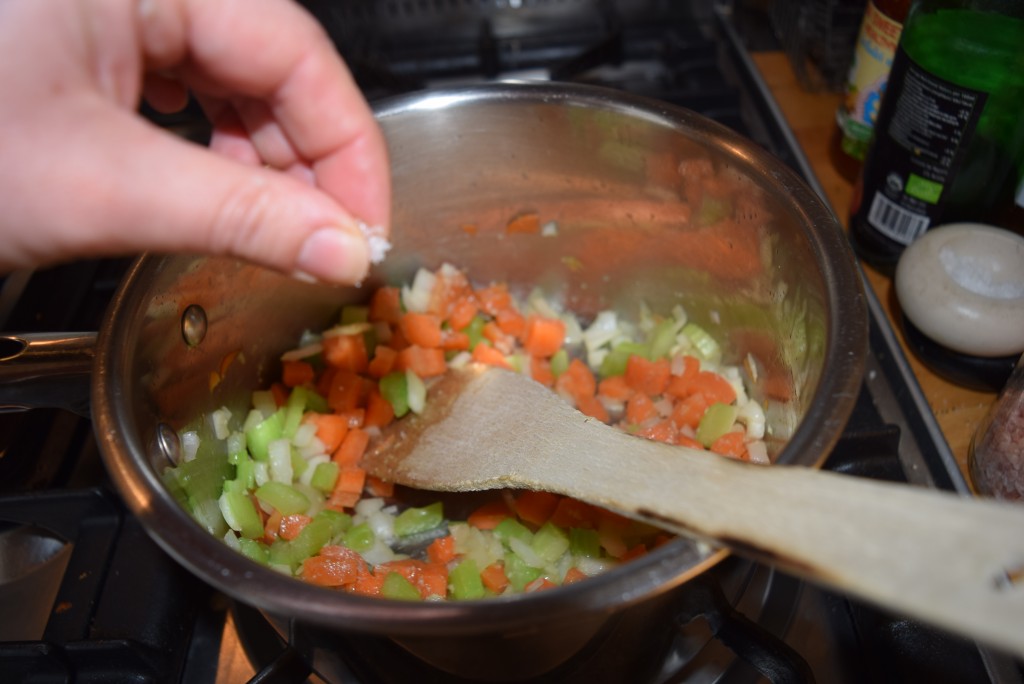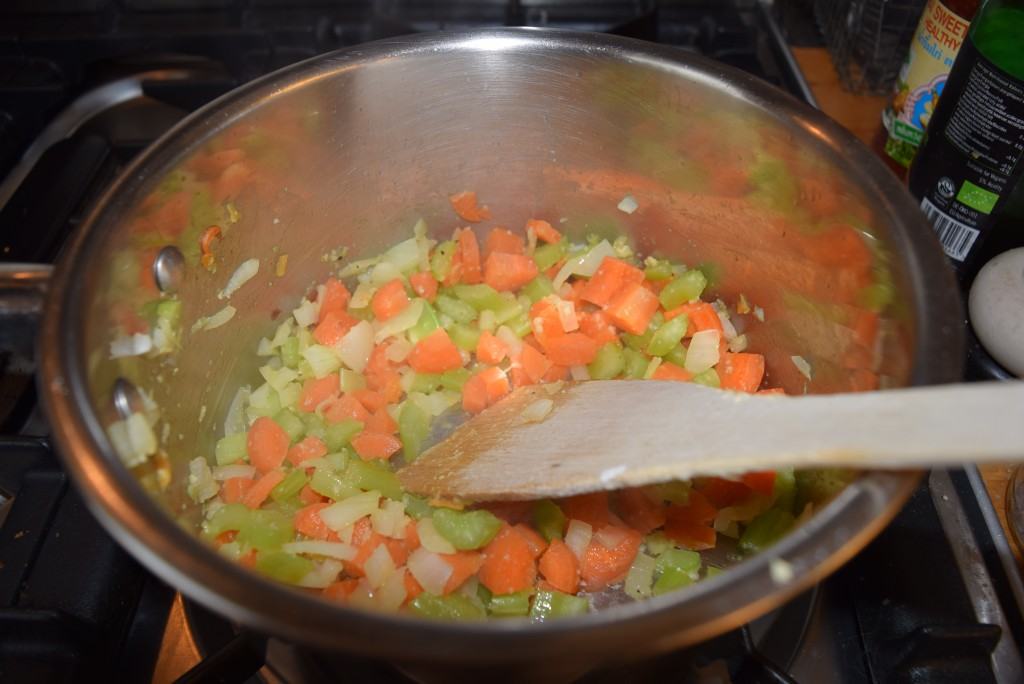 Chop your plump chicken breasts into bite sized pieces and add them to the softening veggies. Cook for a minute or two, then add the wild and basmati rice mix.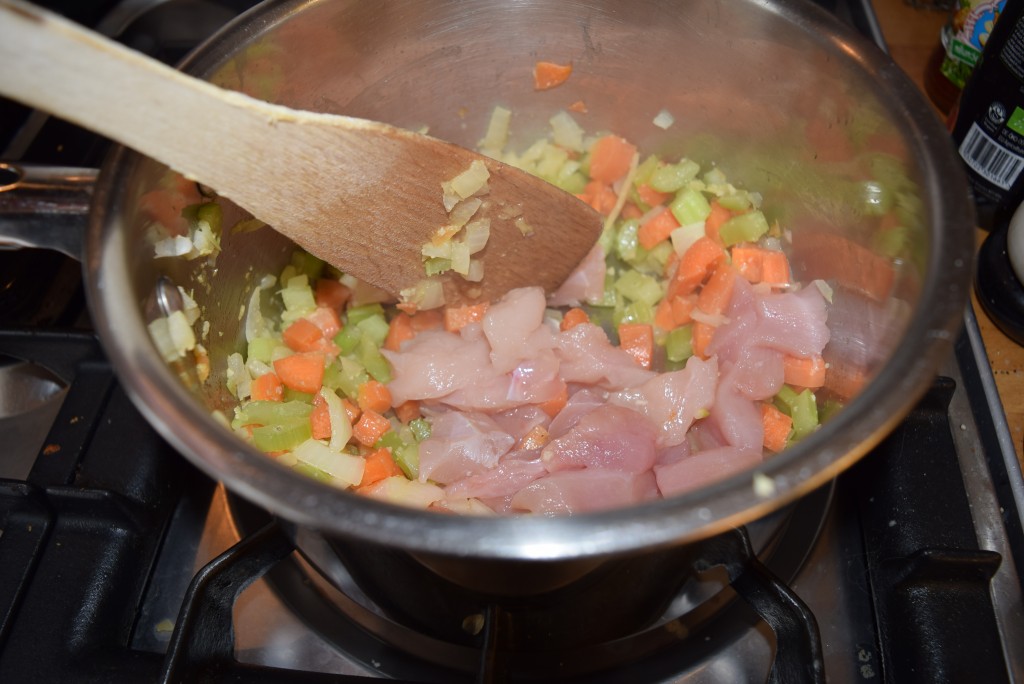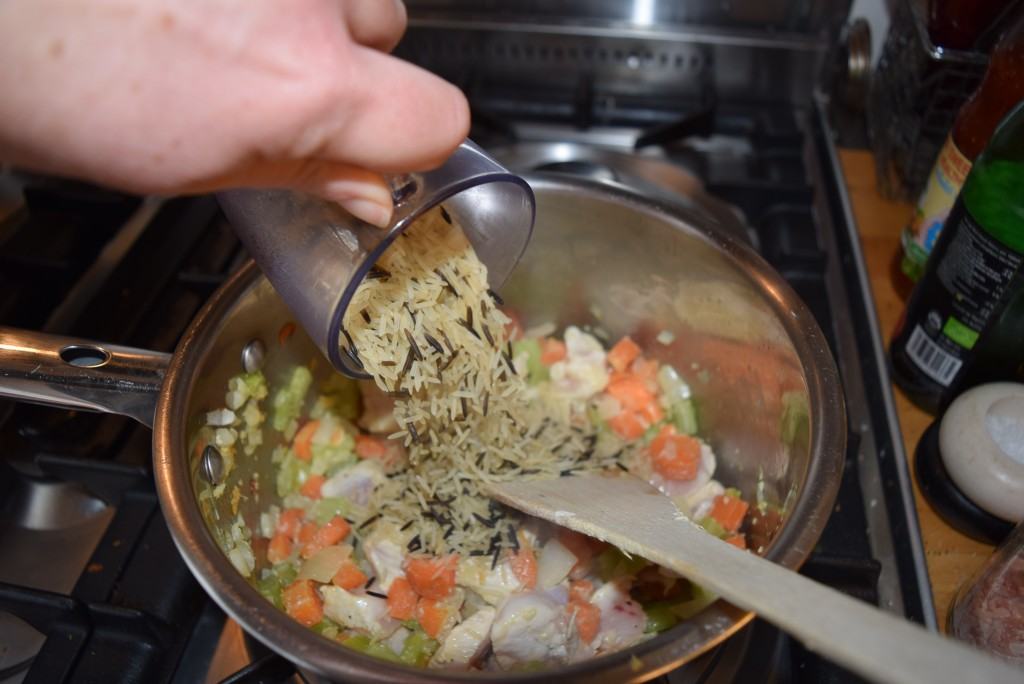 Mix the rice through then add the fragrant curry powder and garam masala and stir again. Pour on the chicken stock, pop on a lid and leave to simmer away for 20 minutes.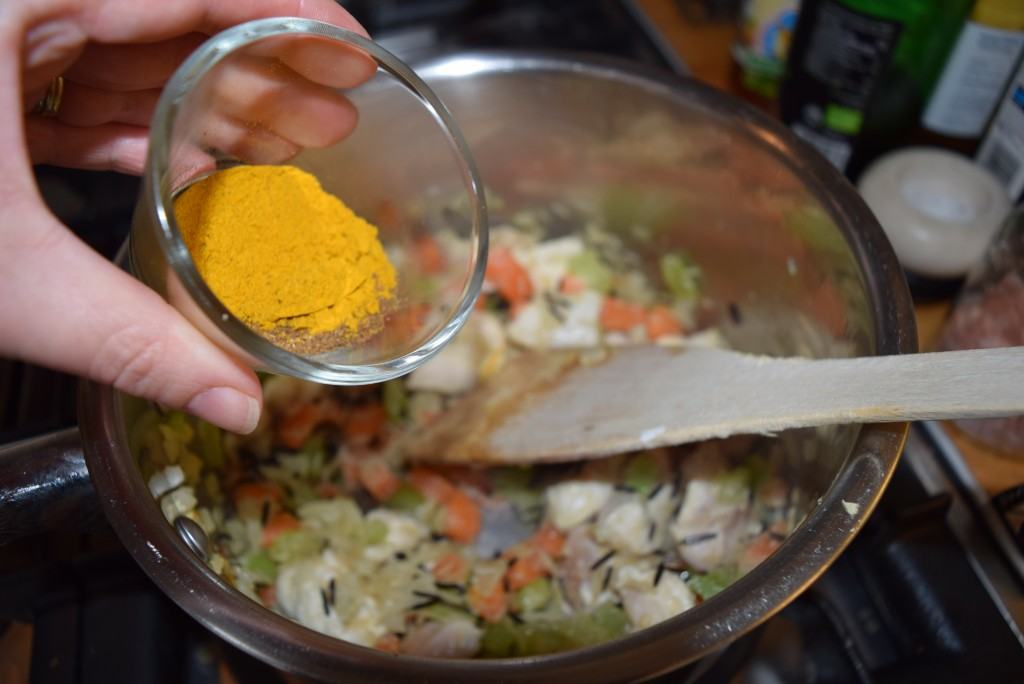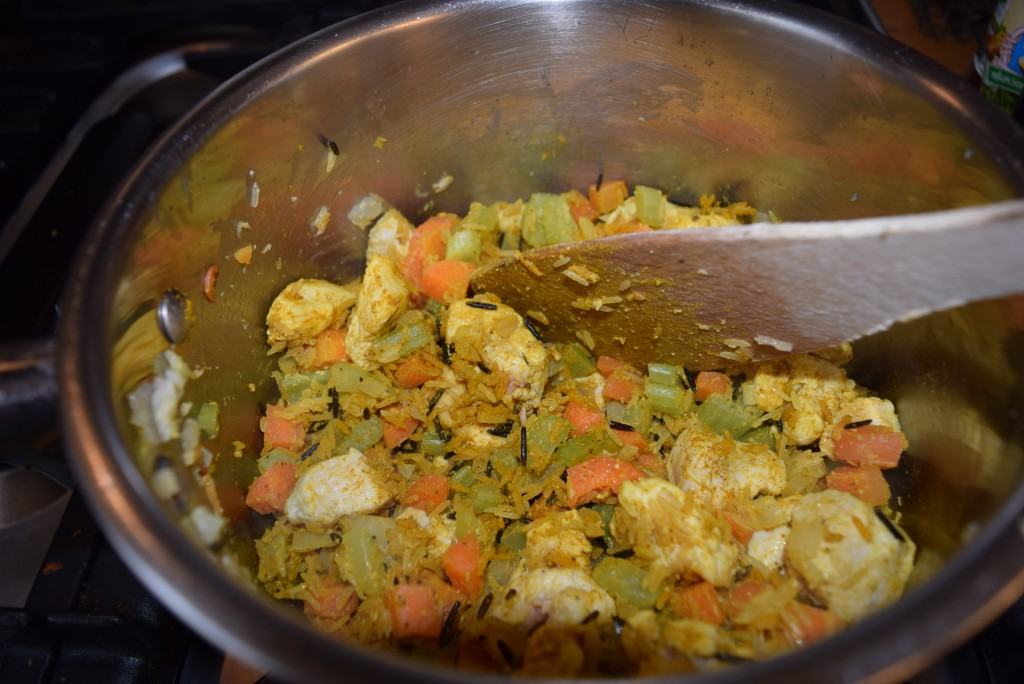 So spiced, warming and hearty.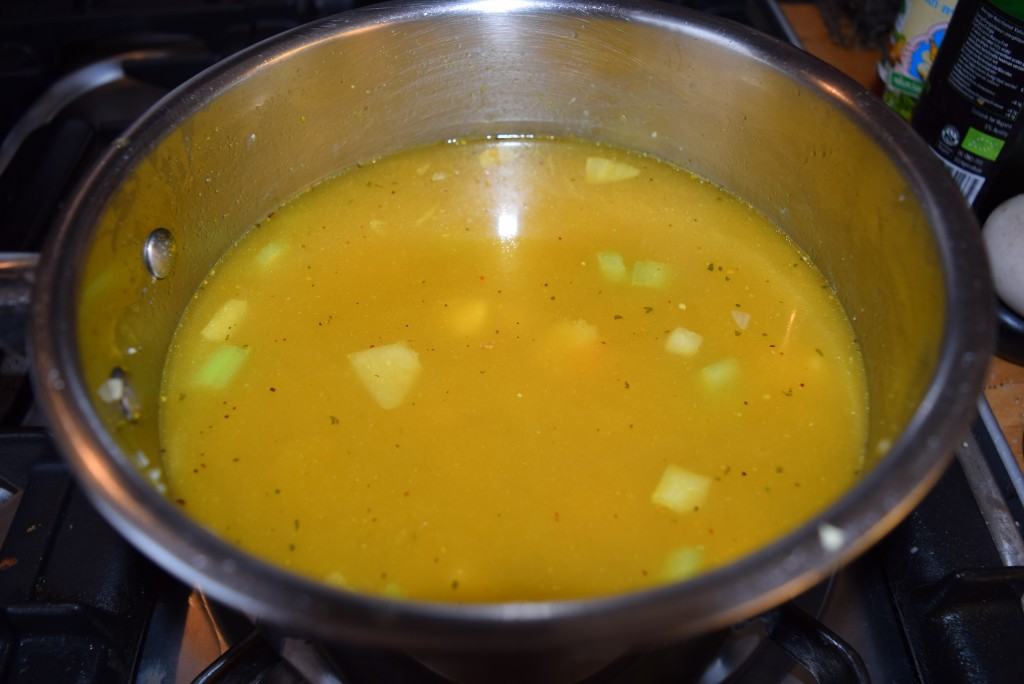 All that's needed now is a splash of double cream, or milk if you are trying to be good, and a sprinkling of chopped coriander or parsley.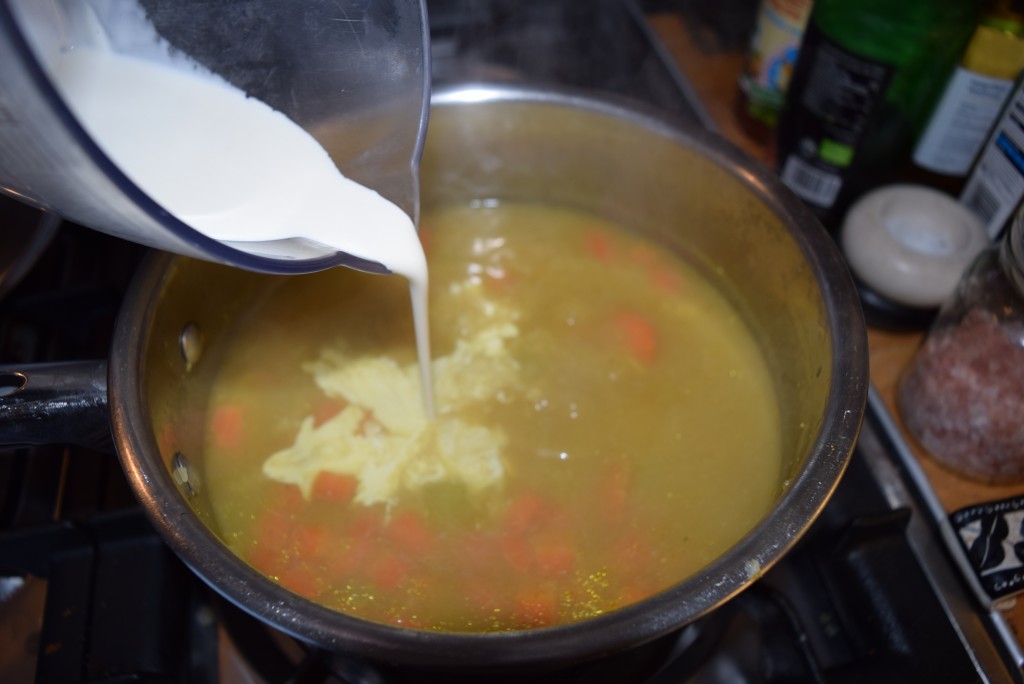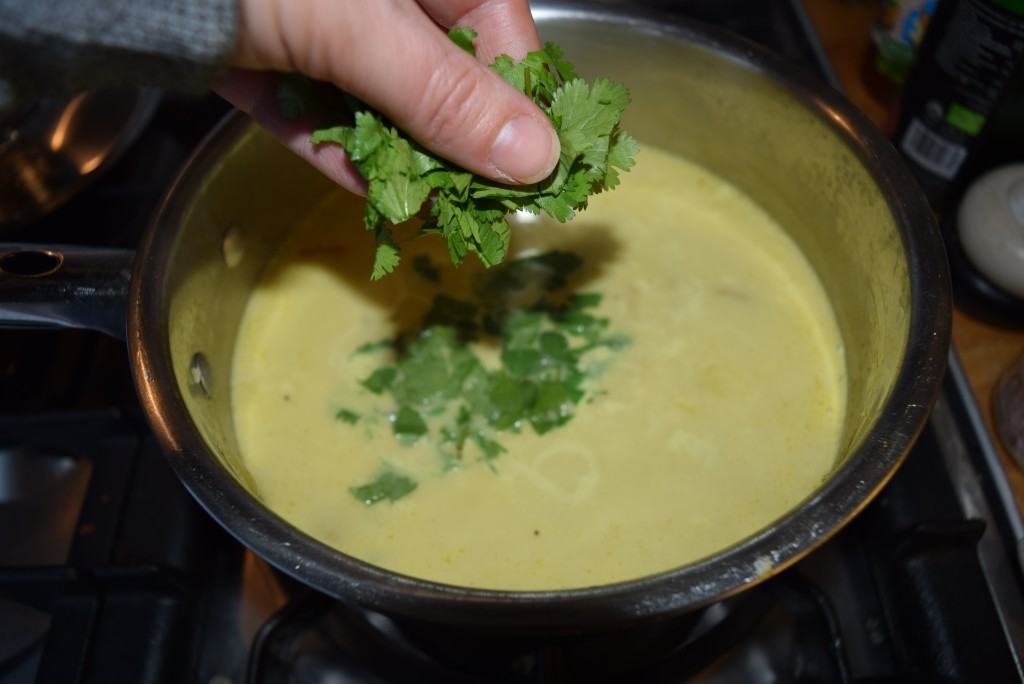 Have a little taste and check for seasoning. At this point I 'checked' nearly half a bowl, so restrain yourselves.
The annoying shadow of my bobble hat featured in a couple of shots today, shoddy, sorry about that.
Serve immediately while piping hot. With slabs of bread. Then go back to the pan and get a second bowl, one is just not enough.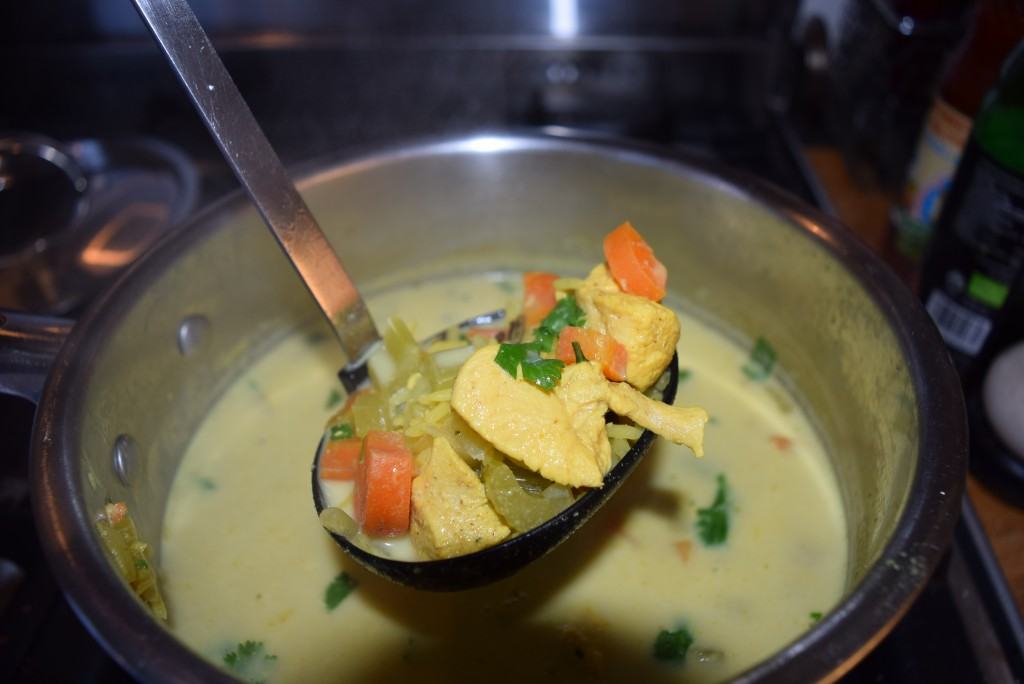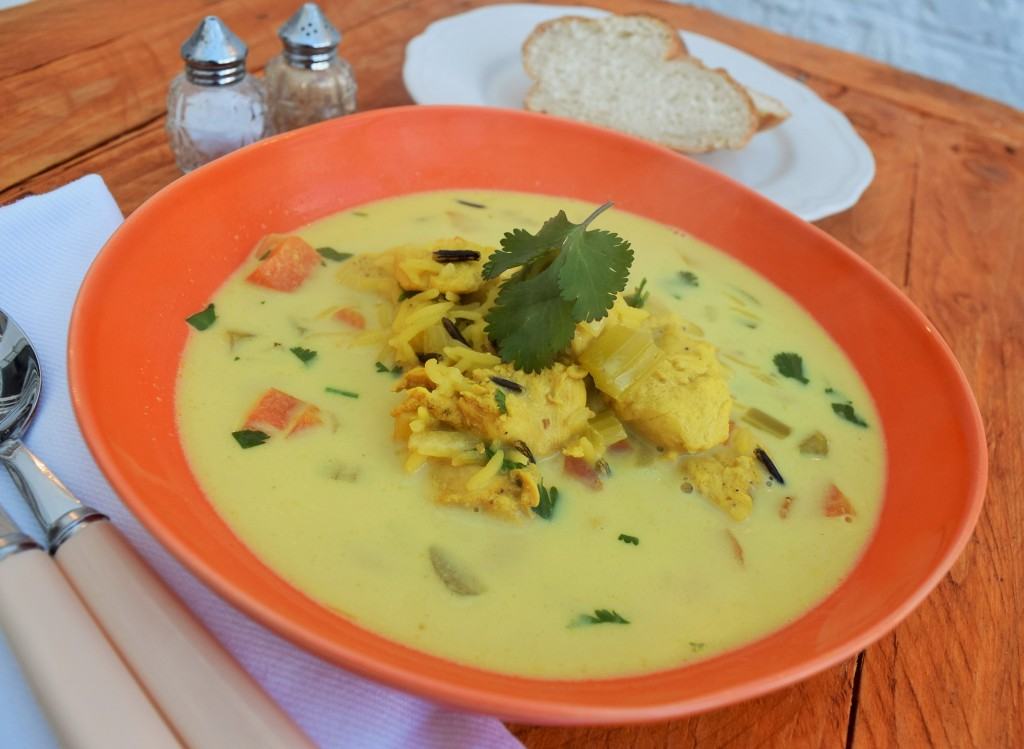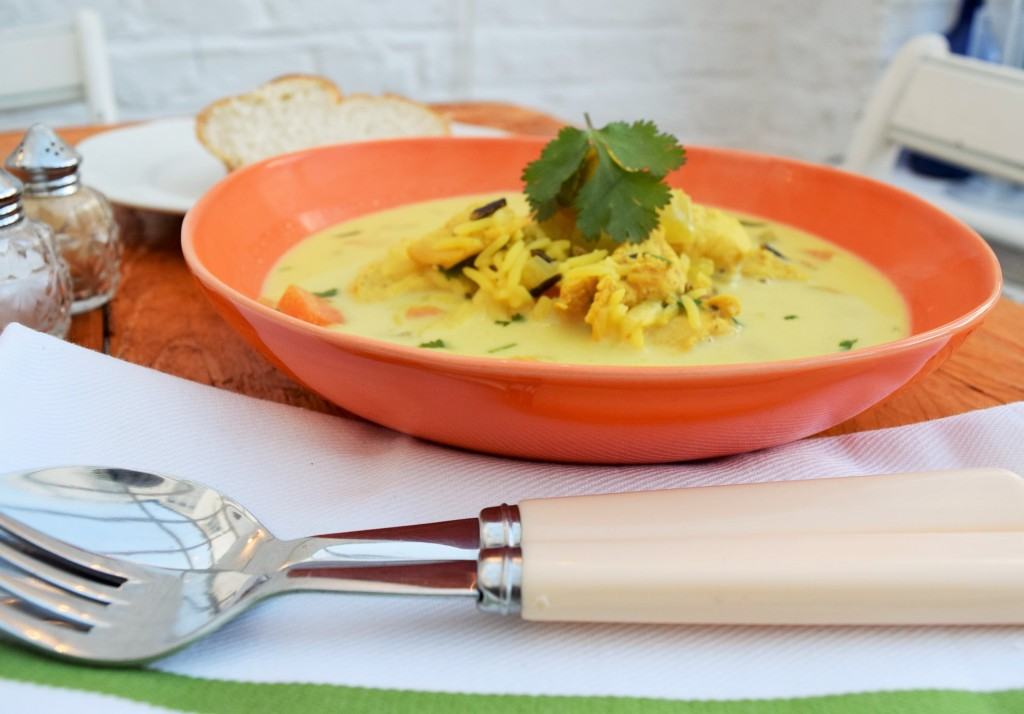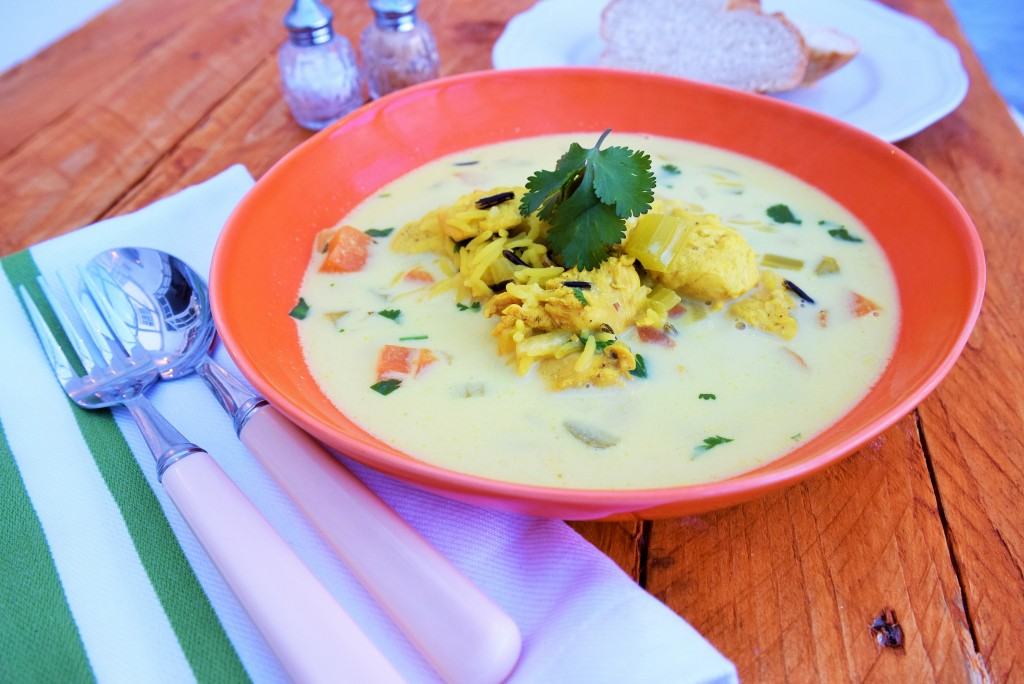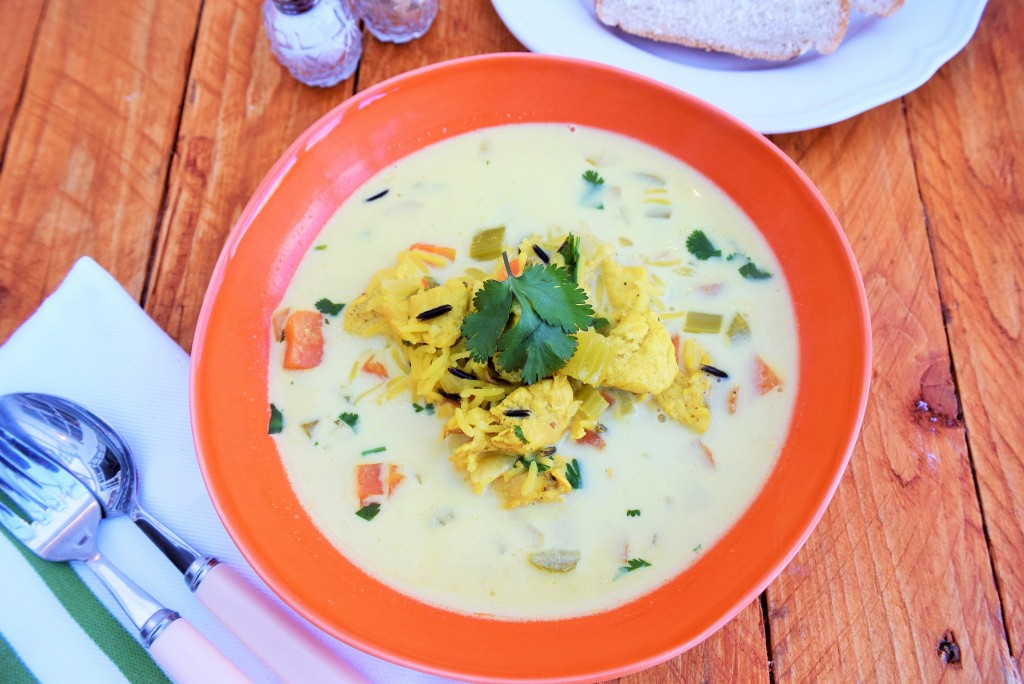 This is a simple lunch or supper, filling and warming. Perfect for those days when you just can't get warm. Don't despair though, the bulbs are coming up in the garden and it's light until 5.30pm now, so things are looking up, Spring is on it's way. Gloved fingers crossed.
Lucy x
Curried Chicken Chowder
Serves 2 to 4
A tablespoon or two olive oil
2 carrots, finely chopped
2 sticks celery, finely chopped
1 onion, finely chopped – can you see a pattern emerging?
1 fat, or 2 small cloves garlic
2 chicken breasts, chopped into bite sized pieces
100g wild and basmati rice – or do use white or brown rice if that's what you have in your cupboard
2 tablespoons curry powder
1 teaspoon garam masala
1,250ml chicken stock
150ml double cream, or milk for a lighter soup
Salt and pepper
Chopped coriander or parsley
Large warmed bowl to serve, with thick slices of bread
Heat the oil in a large saucepan over a medium heat. Finely chop the onion, carrot and celery and add to the oil, with the chopped garlic, to soften for five to ten minutes. Add chopped chicken and cook off for a minute or two. Stir through the mixed wild and basmati rice and the curry powder and garam masala. When well mixed pour on the chicken stock, stir again, bring to the simmer, then pop on a lid and cook for 20 minutes. When this time is up, add the cream or milk, and stir through the chopped coriander or parsley. Let the soup come back up to a low simmer – you don't want the cream to curdle, then serve immediately, with lots of bread for dipping.