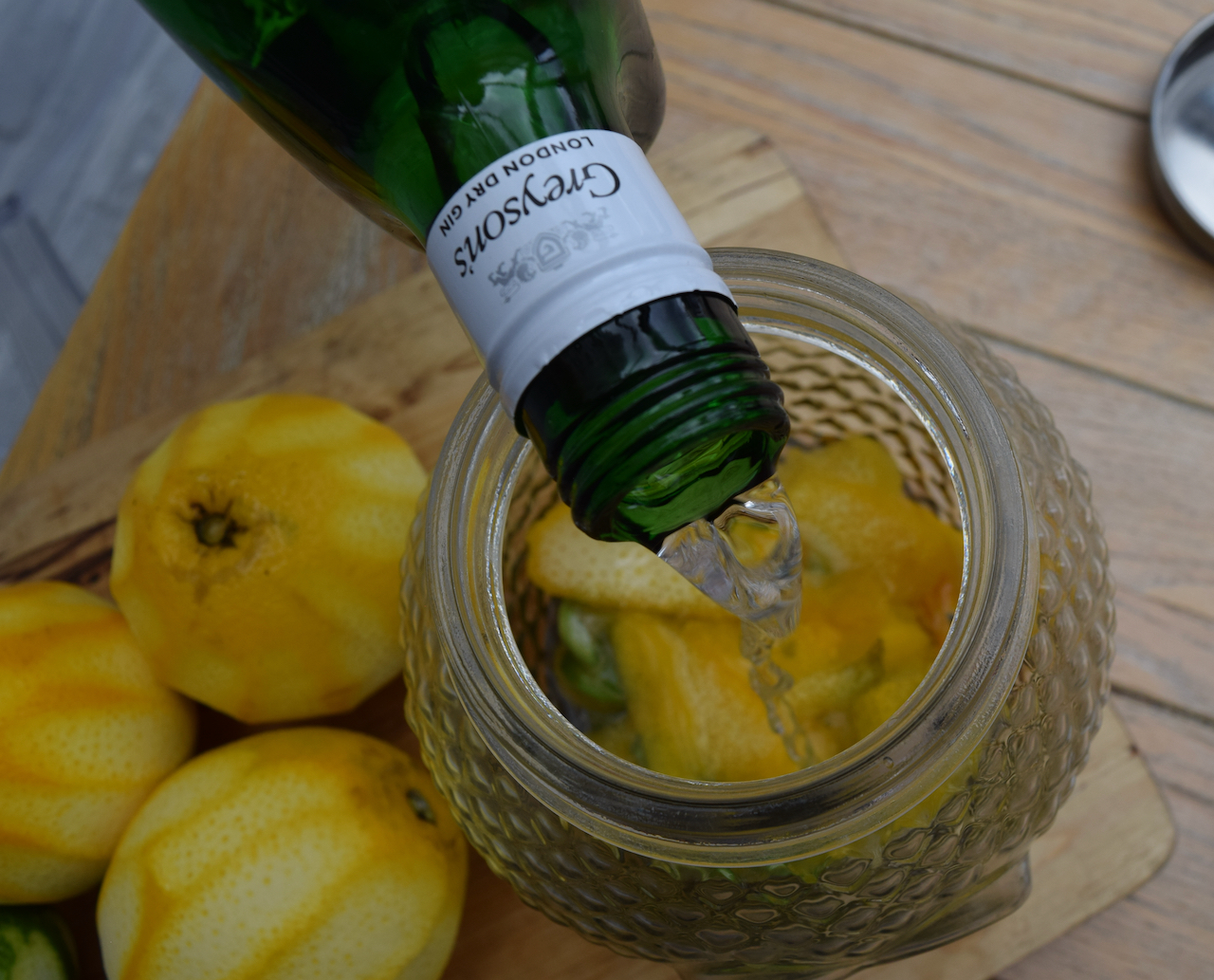 Homemade Orange and Lime Gin recipe
I am such a gin lover; we've been in love for years. I'm usually just a straight G&T girl, using standard high street gin, nothing too poncy. However, we did have some lovely Seville orange and lime gin at a friends house, which rather turned my head. It's a good £35 a bottle, however, so in order to treat my tastes buds during these terribly frugal times, I decided to fashion my own Homemade Orange and Lime Gin.
Seville oranges would be ideal for this, however, it's June, and they are only available from the end of December through to mid Feb. So in true improv style I went for some rather lovely unwaxed organic oranges. My limes were Persian, apparently, and were a lovely deep green. These just need to be zested with a potato peeler for this gin, into lovely pith free pieces. The most trying part of this recipe is the 5 day wait for it to mature. Apparently, it should be fine after 3, but 5 will give a more striking citrus flavour and colour. Serve this in all your favourite gin based cocktails. I have made some fairly decent headway with mine just with plenty of ice and a Mediterranean style tonic.
There's nothing that brings me more joy then making my own bottle of booze. It's satisfying, delicious and makes me feel just a tiny bit wholemeal.
Simple and citrussy. This really is such an easy flavoured gin to make. Pick a good gin, but don't break the bank on this. Aldi's London Gin is just perfect for this.
Make a start with a clean jar and your washed fruit. Zest the three oranges and the two limes using a potato peeler. Try and avoid getting the white pith as this will add bitterness.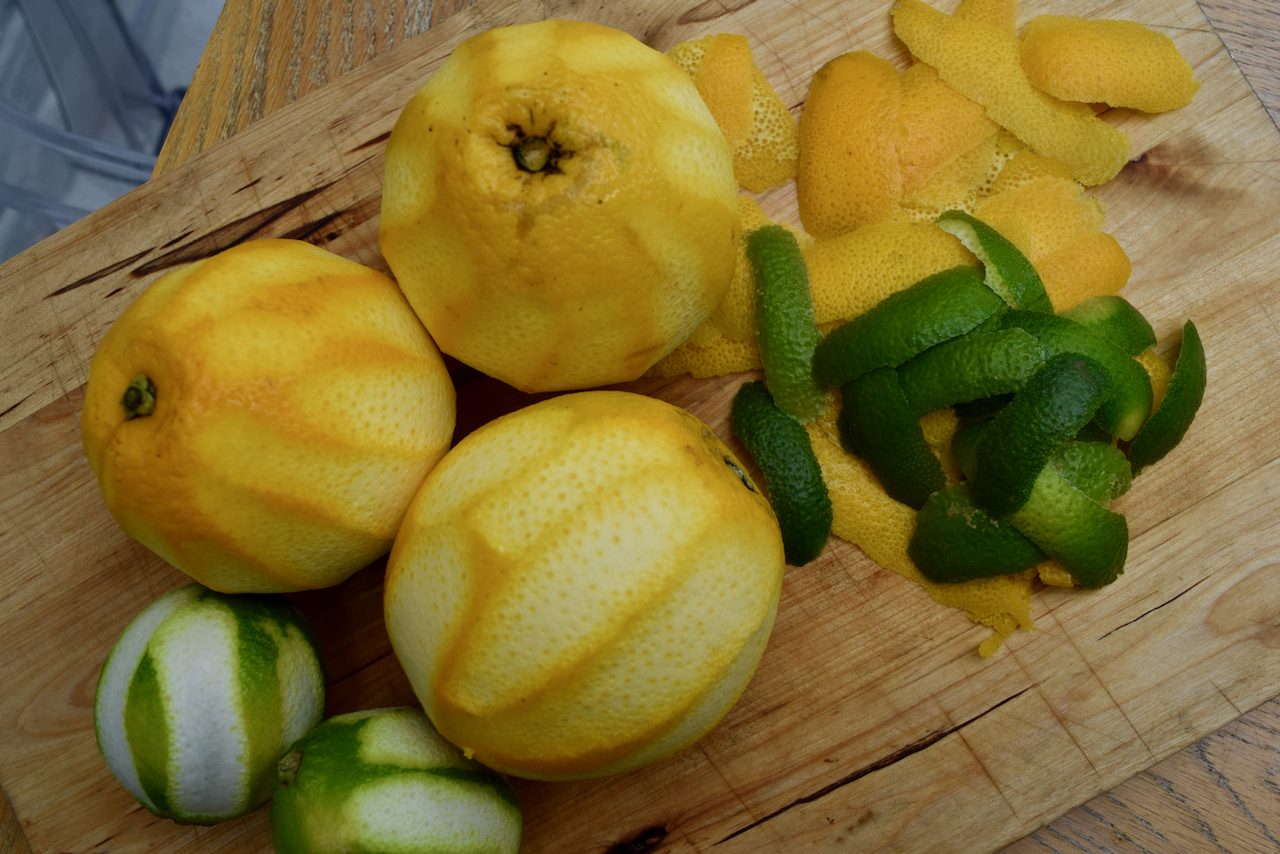 Drop the zest into the clean jar then pour on the whole bottle of gin.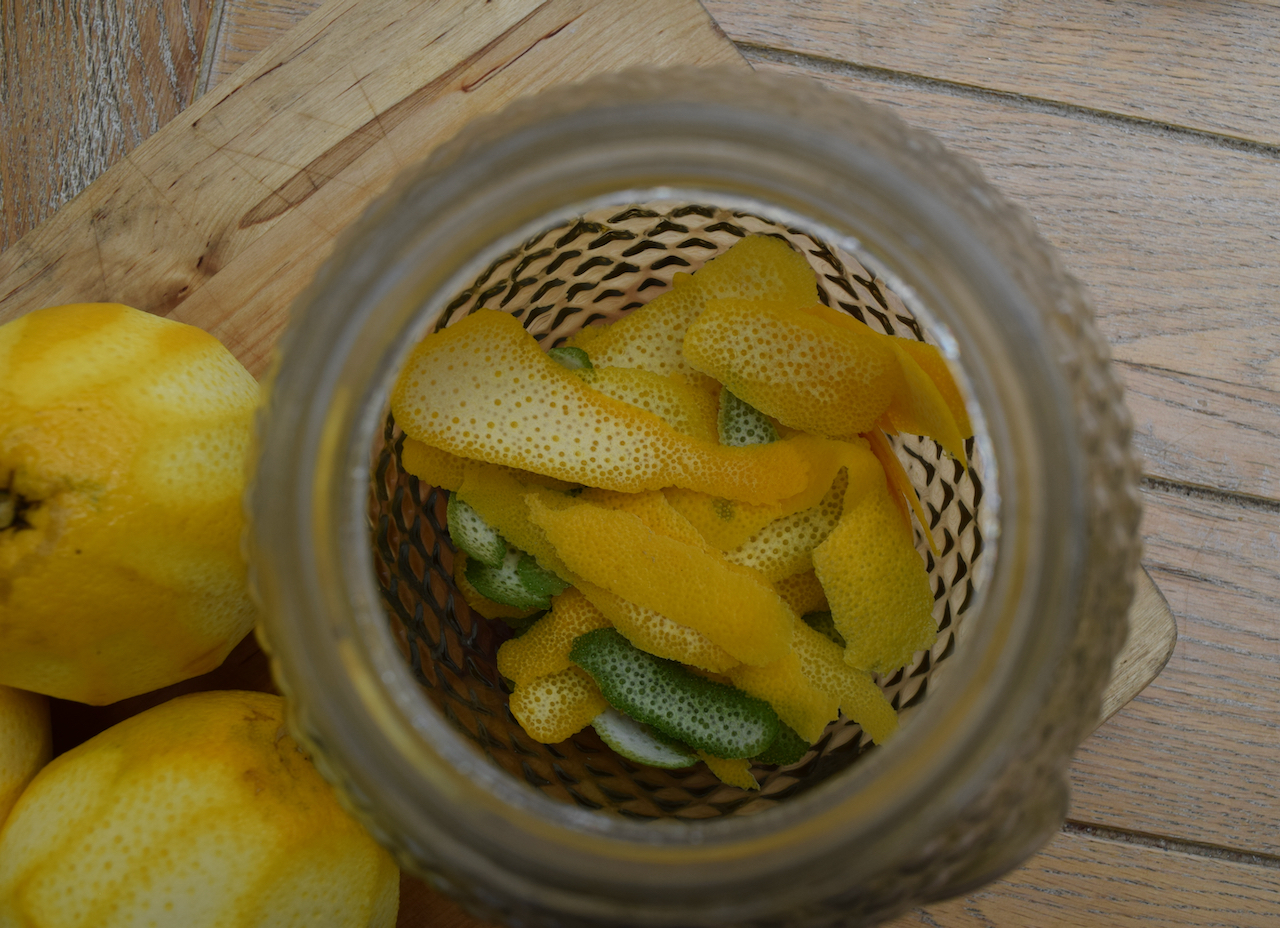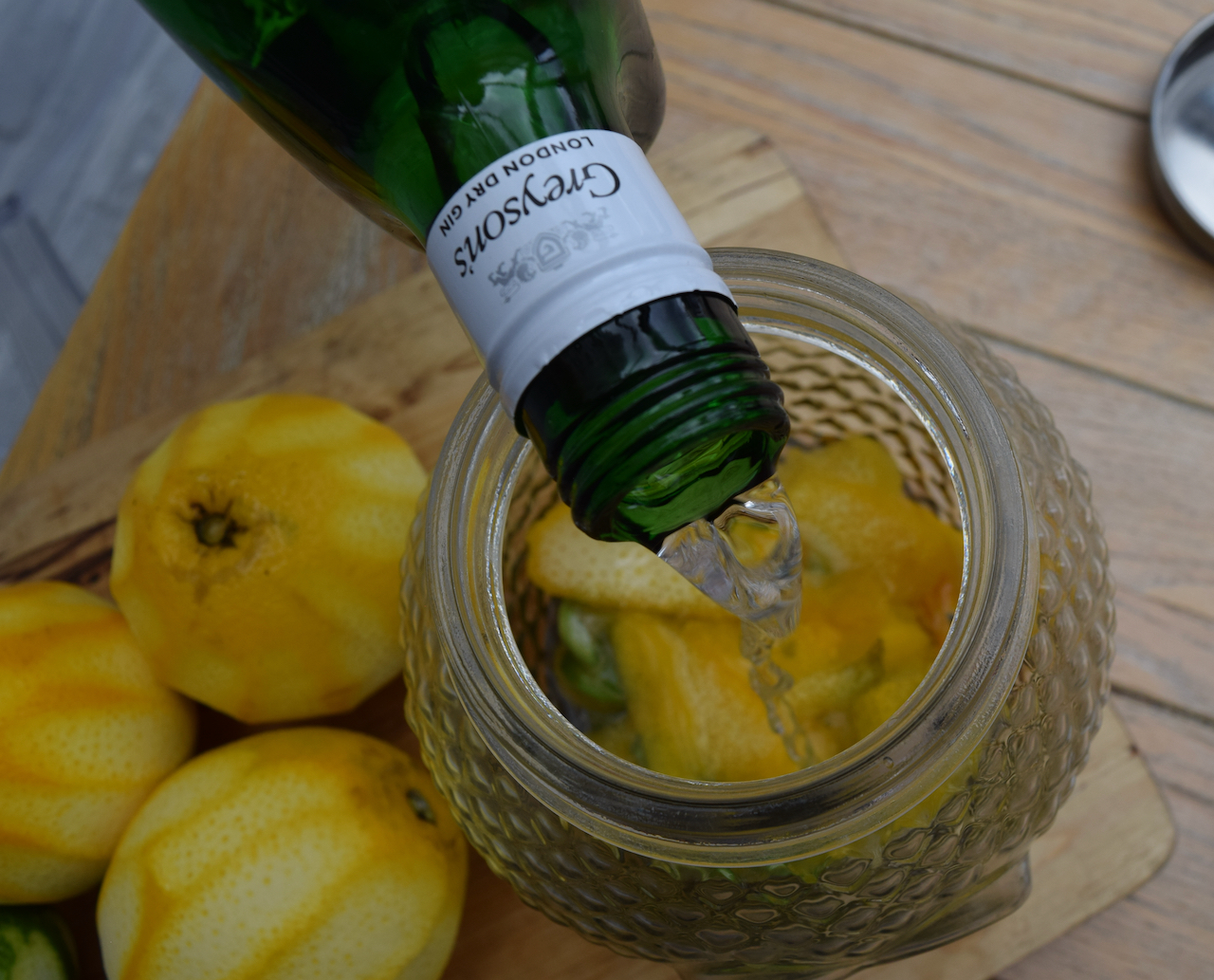 Put the lid on the jar and give a good jiggle to mix.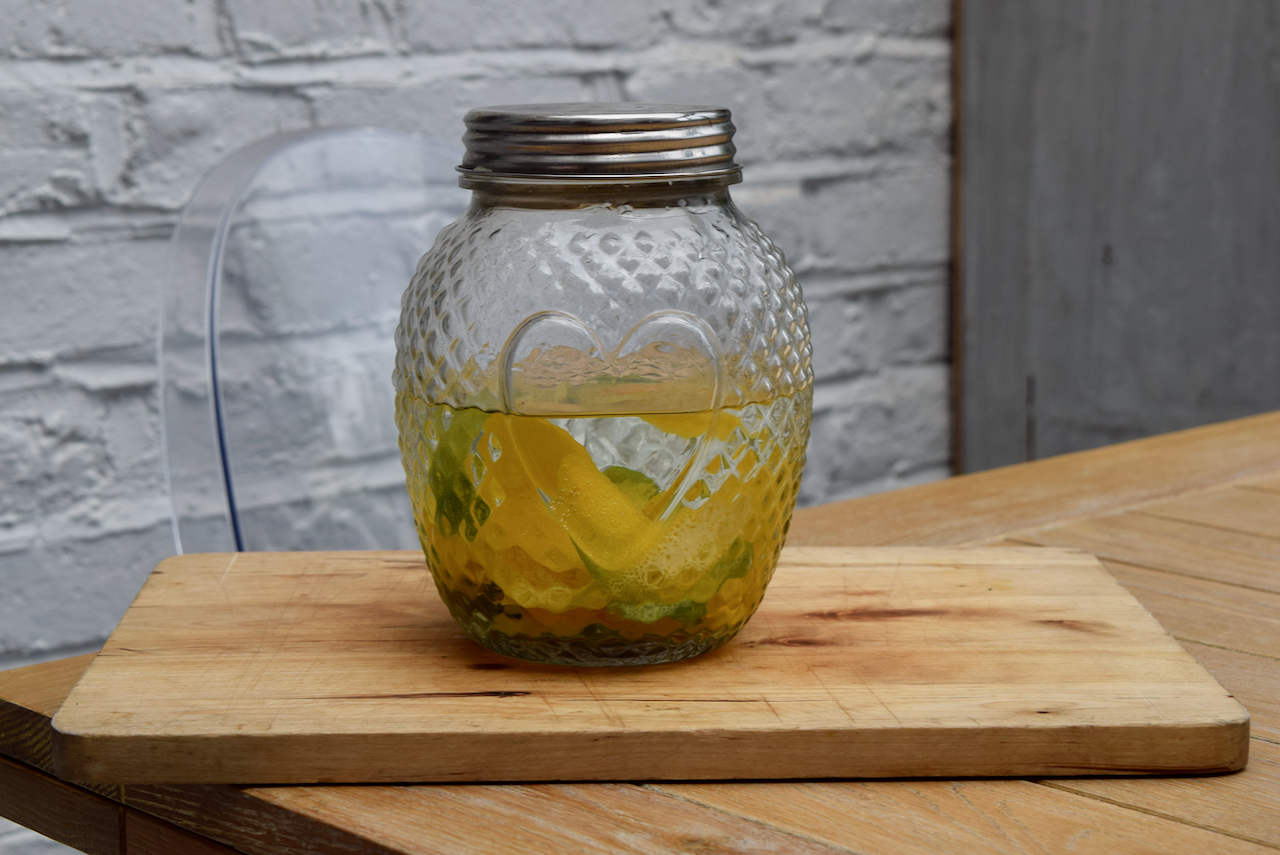 Leave for anywhere between 3 and 5 days. 5 is best for added citrus zing.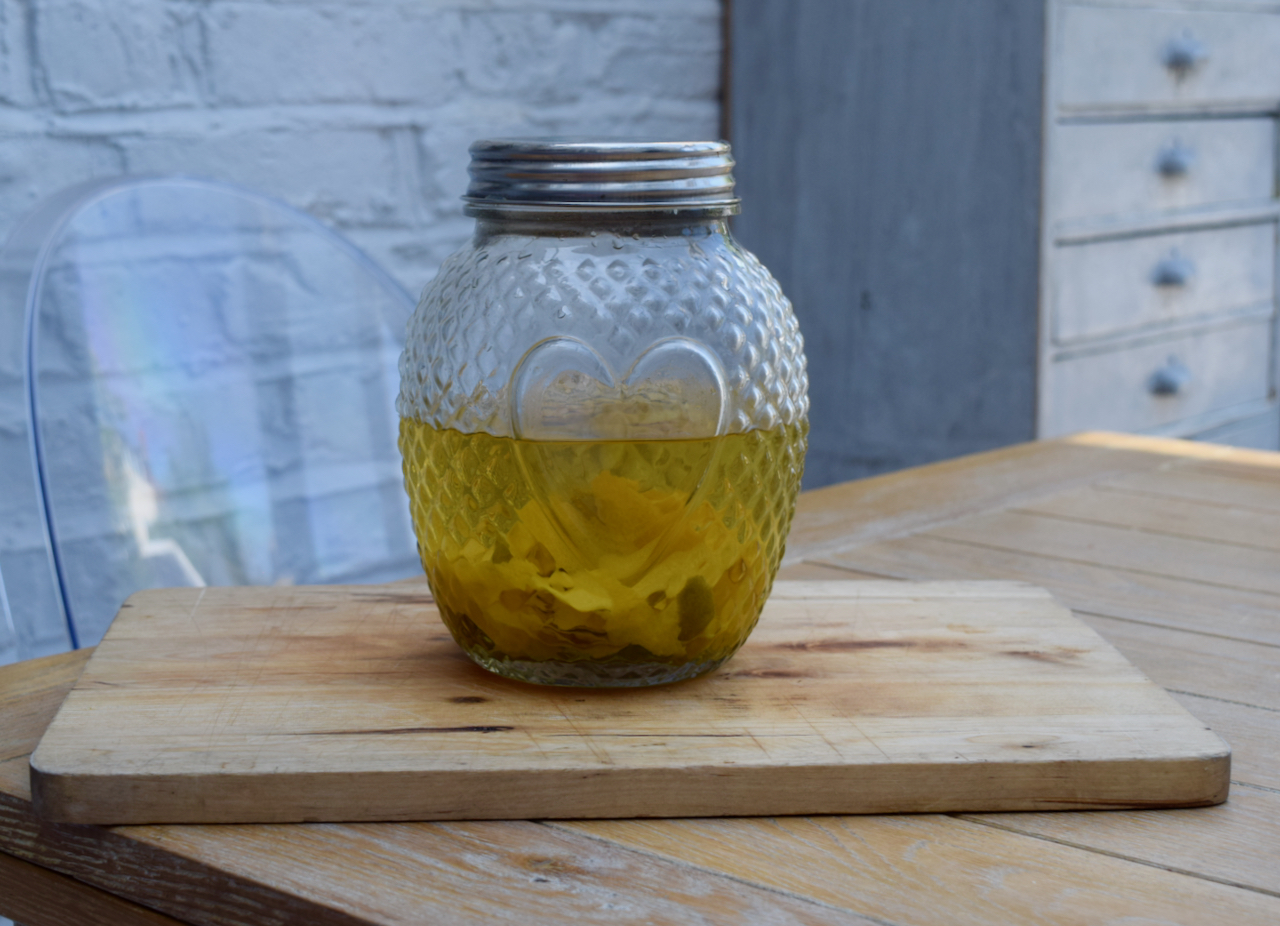 When the wait is over, set a sieve over a jug and strain out the zest.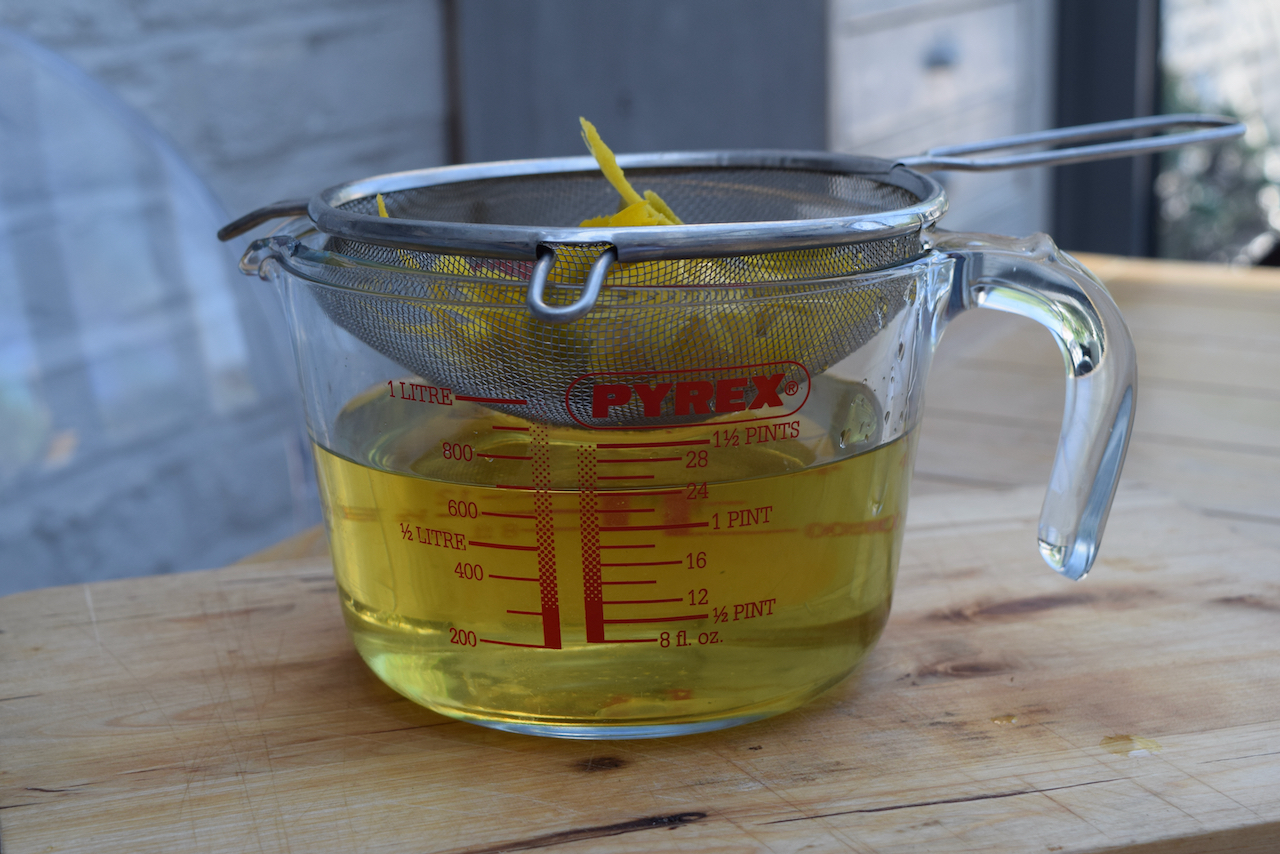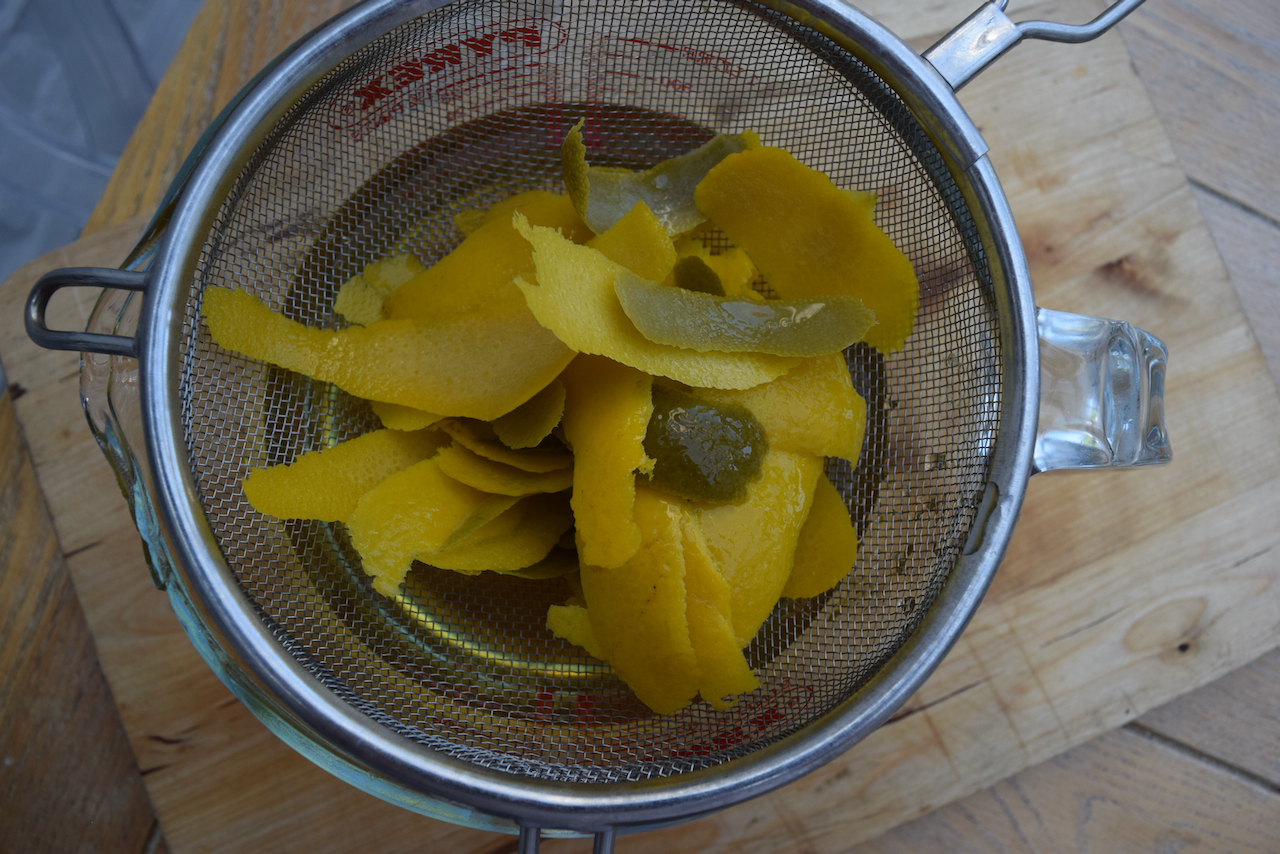 Give your bottle a good wash or put through the dishwasher to sterilise. Then pour in your Orange and Lime Gin.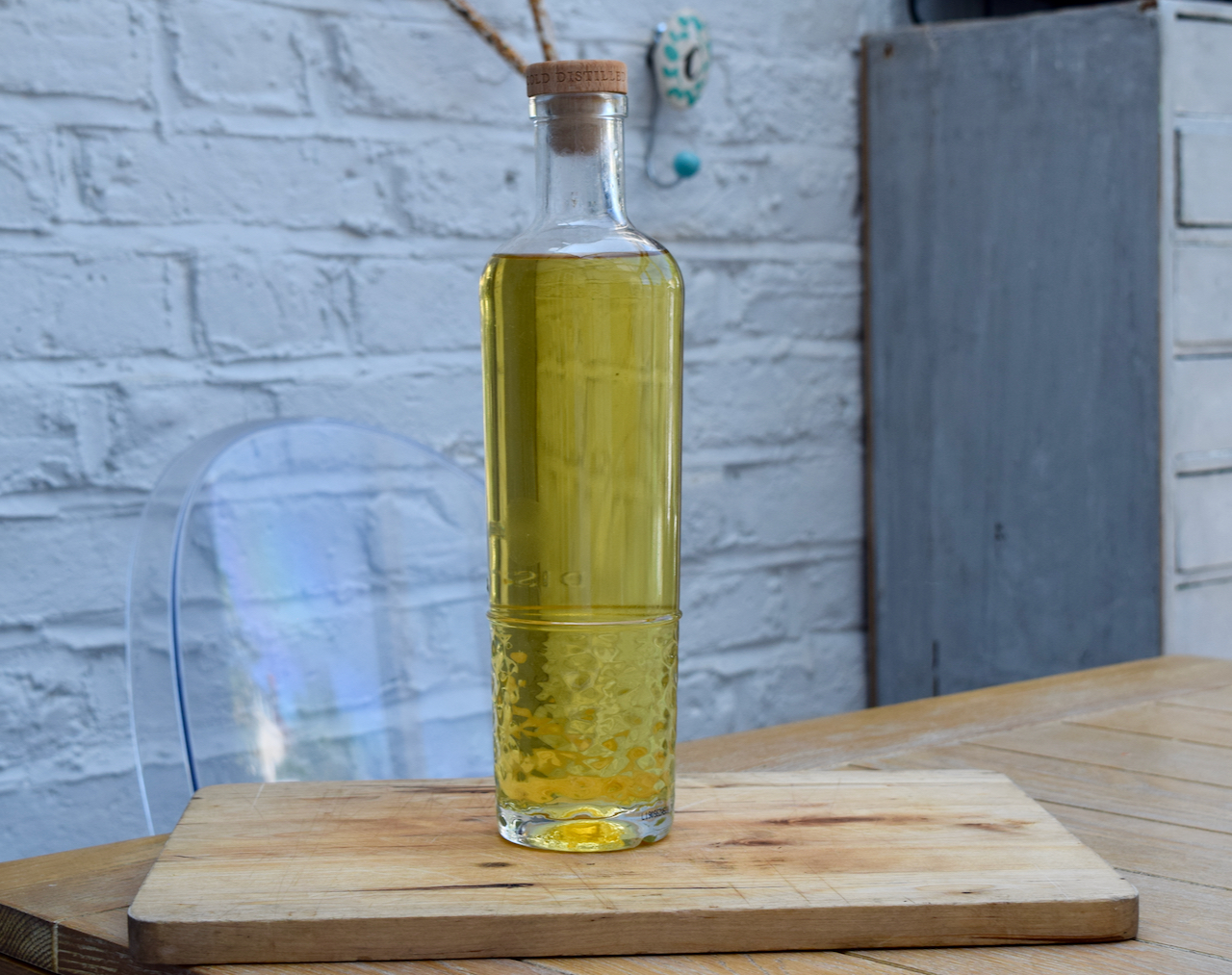 This little drop of sunshine is now ready for you to use however you fancy. I went for a classic Orange and Lime gin and tonic.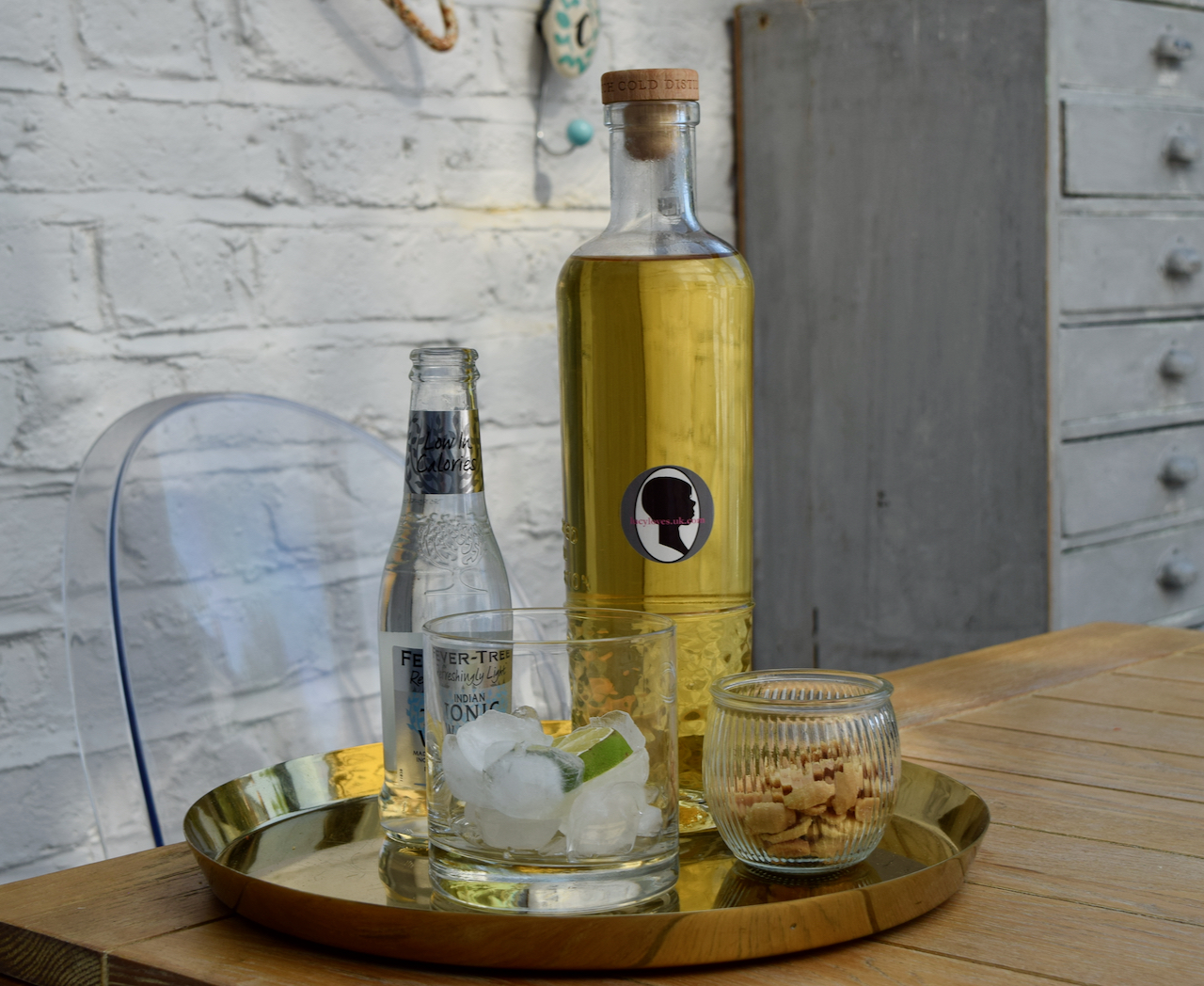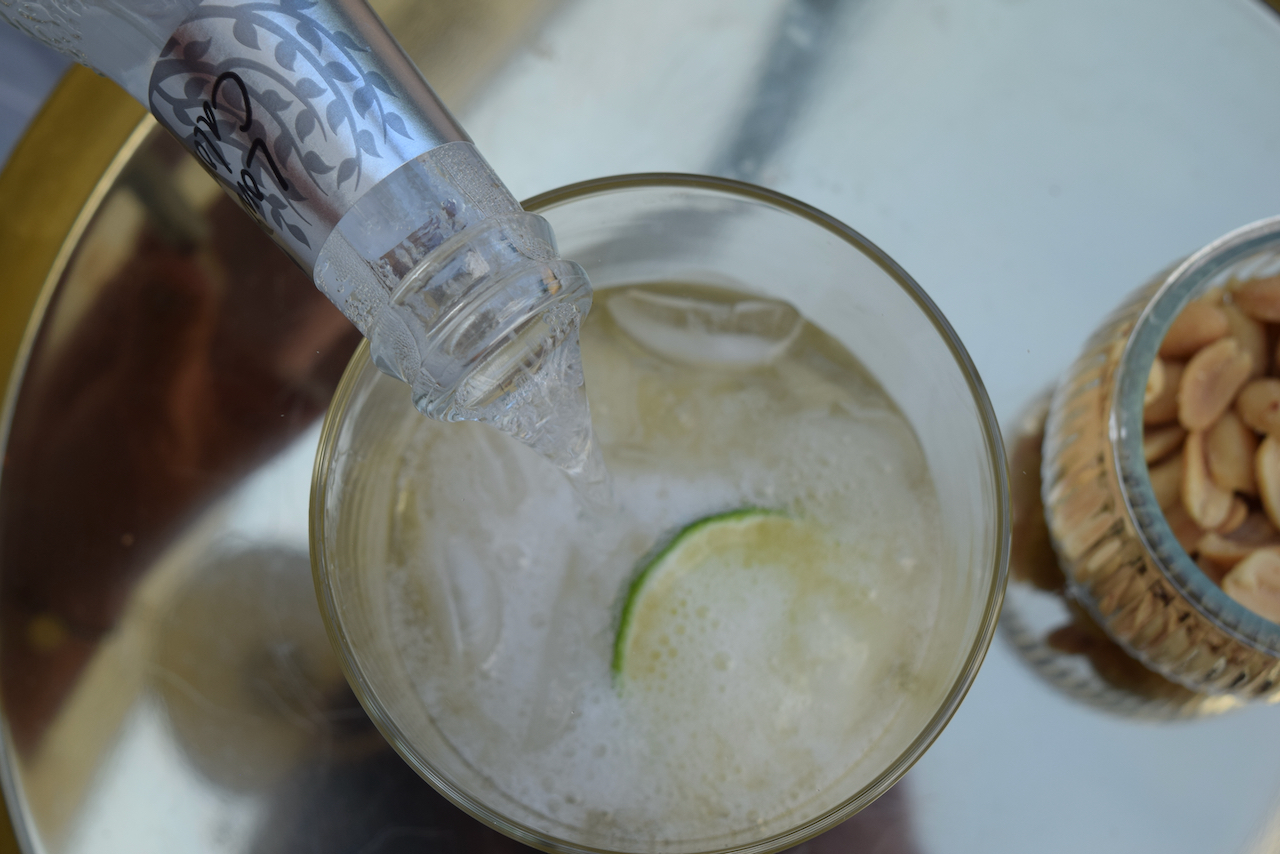 And it was bloody lovely. Sharp, zesty and oh so refreshing.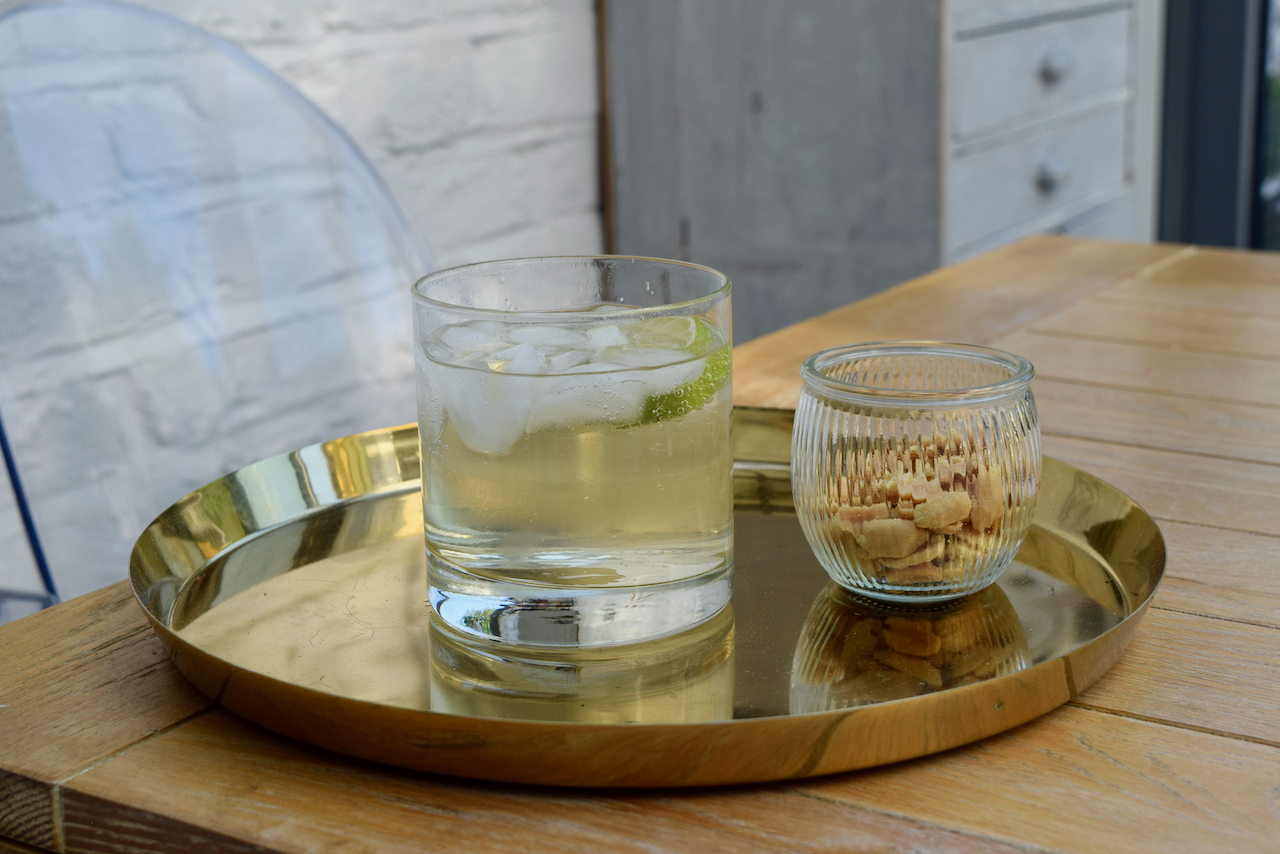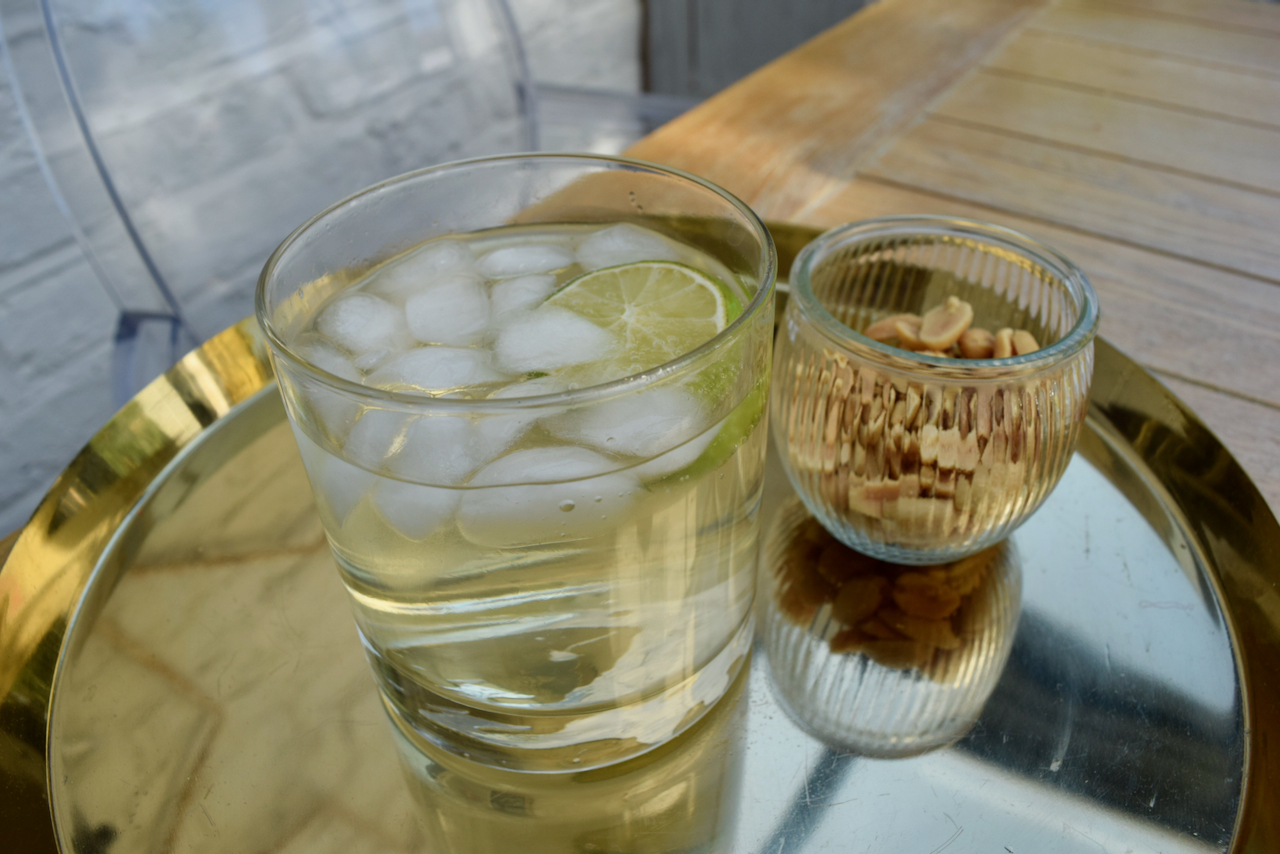 I can confirm, having drunk quite a bit of this lovely citrus gin this week, it's just perfect for the hot spell we're having. It's refreshment qualities are second to none as you sit in the Friday evening sunshine.
Have a restful weekend.
Lucy x
Homemade Orange and Lime Gin recipe
Makes around 750ml
You will just need a jar, sieve and sealable, sterilised bottle
700ml Gin
3 organic, unwaxed oranges, zest only
2 organic, unwaxed limes, zest only
Tonic water and a lime garnish, to serve, if you like
Take a large clean jar. Remove the zest with a potato peeler from the oranges and limes, avoiding the bitter white pith. Add the zests to the jar and pour on the whole bottle of gin.
Put the lid on the jar and give it a good shake. Leave to stand for at least 3 days, 5 days is best if you can bear to.
When the time's up strain your gin into a jug then pour into a sterilised bottle. Seal and enjoy with a good tonic water and a lime slice garnish.
This will keep indefinitely, I would imagine, or at least a week in our house.