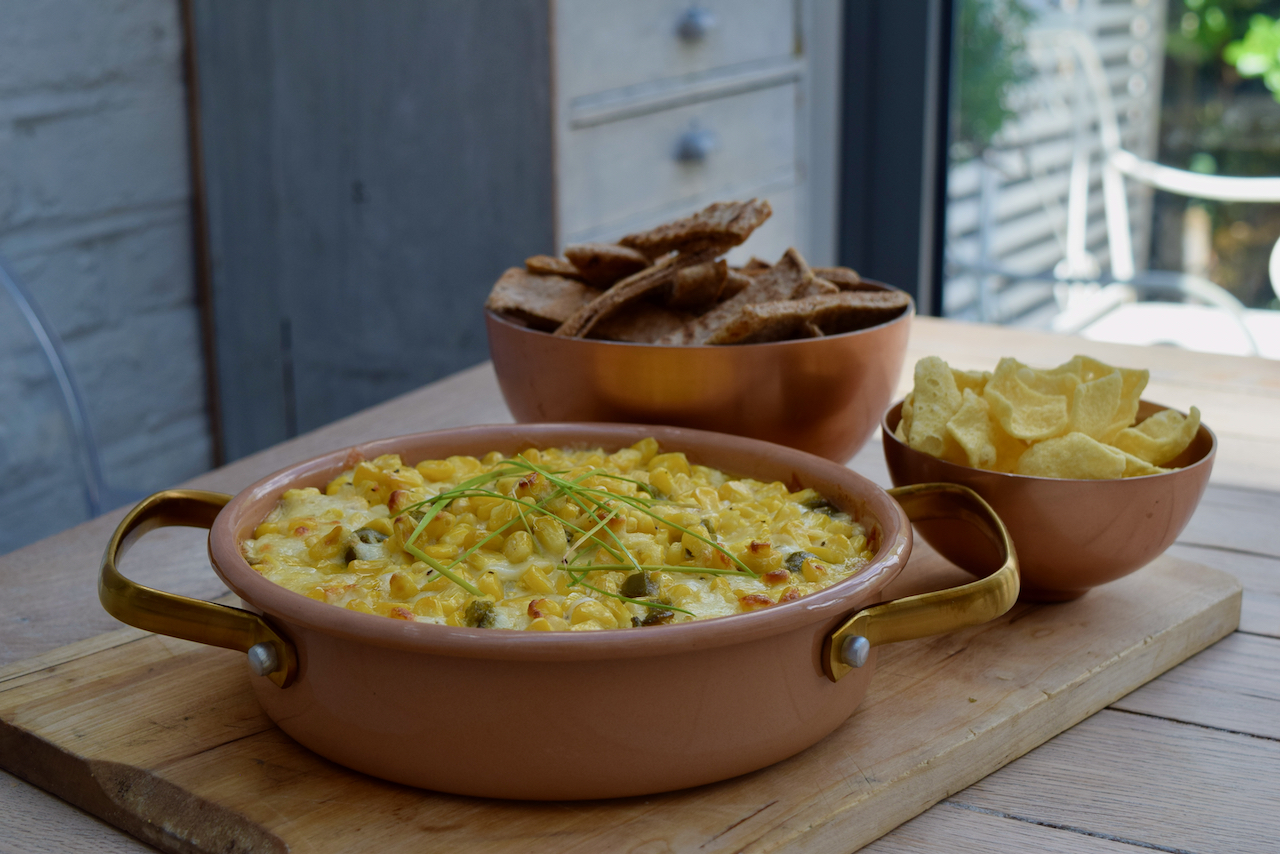 Hot Korean Corn Dip recipe
I bloody love a hot dip. Versatile, lazy and delicious, a hot dip is a brilliant excuse not to fanny around making a proper first course. Now I've never been to Korea, so can't vouch for this recipe's provenance, however, regionally correct or not this Hot Korean Corn Dip is my new favourite summer nibbly first course.
I originally discovered this recipe, courtesy of the amazing Kitchn, when I was looking for something to serve in my lovely new Habitat pale pink baking dish. The dish is made for filling with Hot Korean Dip as is my stomach. This is a beyond simple, beyond tasty mixture of sweetcorn, of course, sliced, pickled jalapenos, mayo and mozzarella, it really is that easy. Just a bit of stirring and scraping to be rewarded with bubbling cheese, sweet, crisp corn and just a whiff of spice from the jalapenos. All that's left to do is to ponder what to dip into this Korean themed heaven.
Born out of my obsession with kitchenware and a love of sweetcorn this dip's here to stay, all summer long.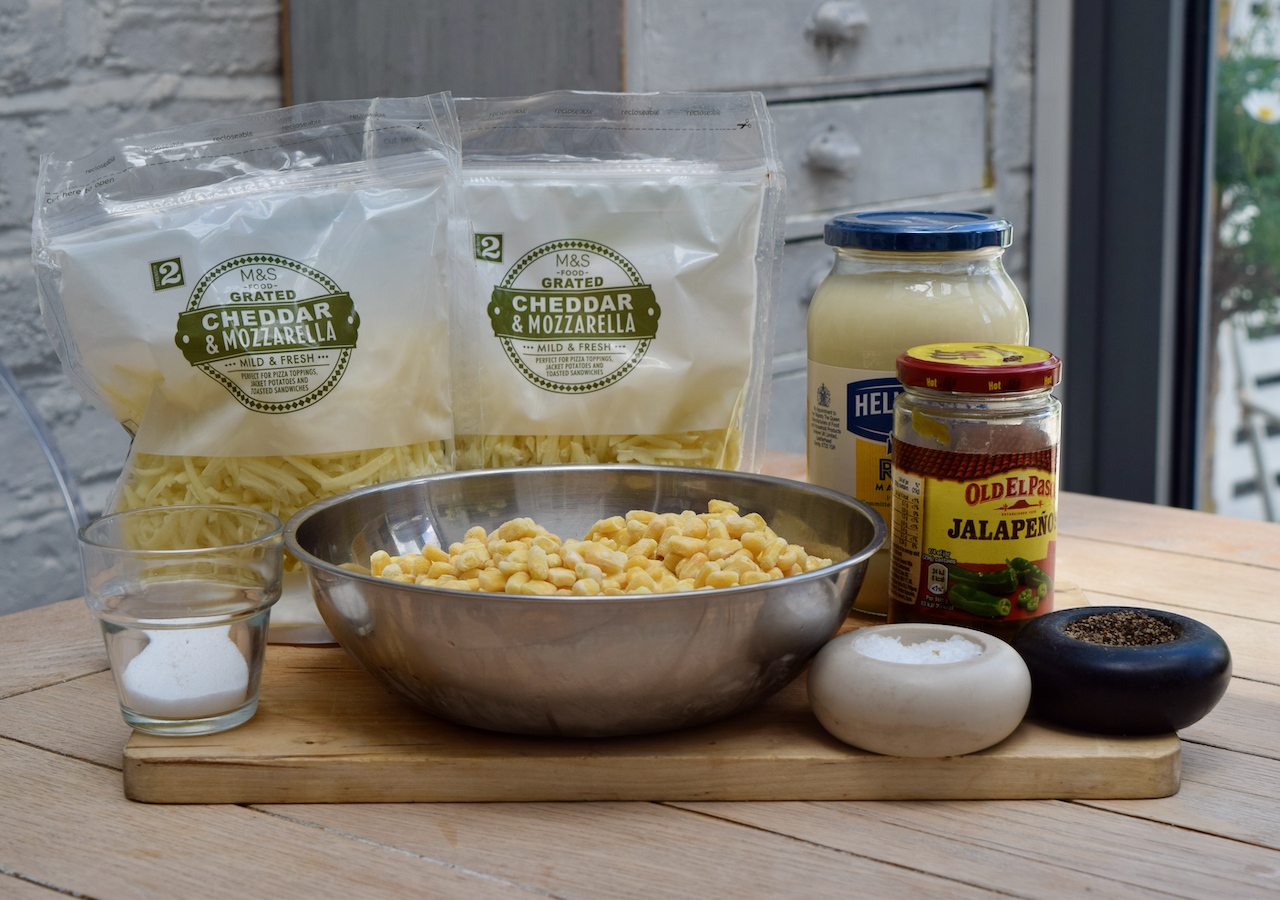 In a bid to make this as good value as possible, I used frozen sweetcorn for my Hot Korean Corn Dip, but fresh or frozen would be amazing too. Just make sure the frozen corn has defrosted, I just poured a kettle of boiling water over mine. Even though pre grated cheese is not great value, it does work best in this dip as you don't want the moisture that comes with fresh mozzarella.
This is a quickie, so let's get it over with. Pre heat your oven to 170 degrees fan assisted and oil or butter your chosen dish. Next drain your sweetcorn and pickled jalapeños, again, you don't want any excess moisture marring your dip.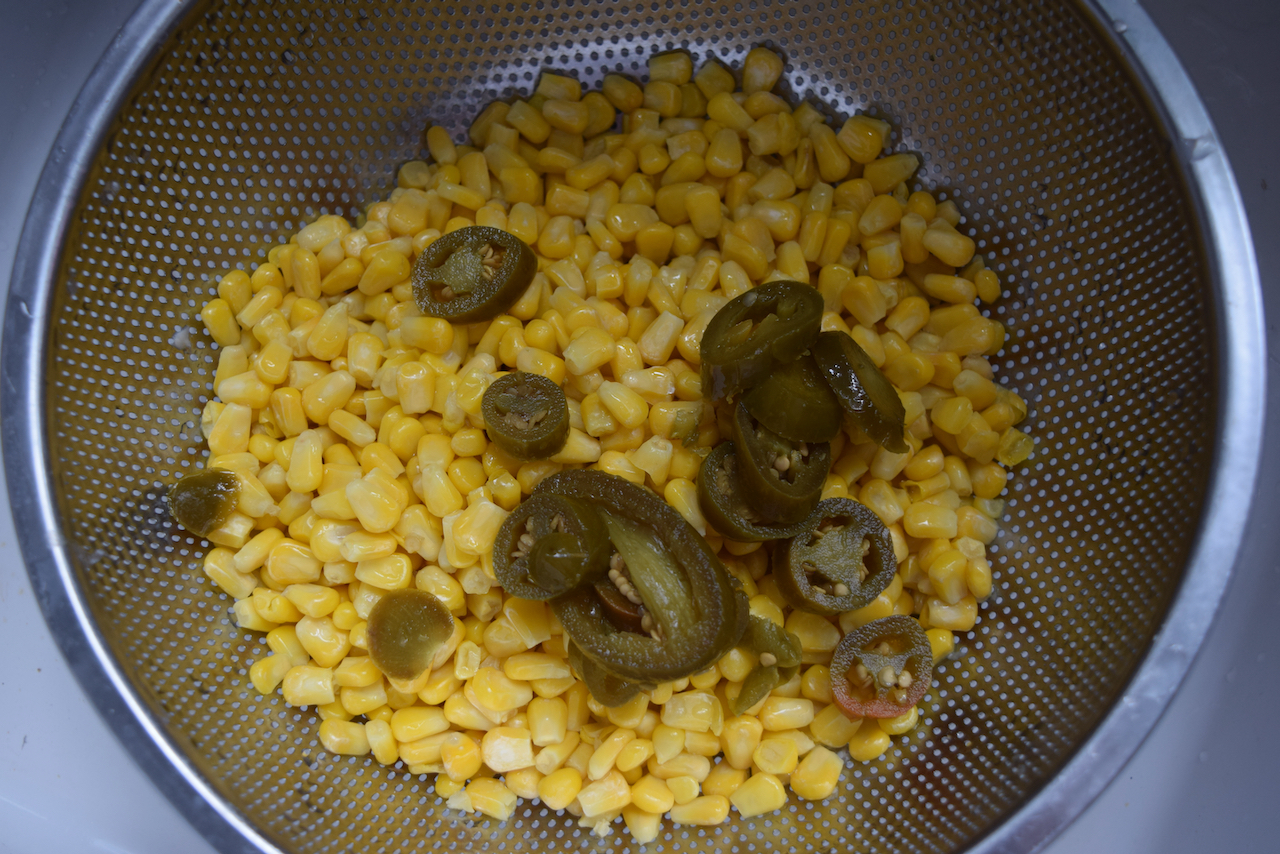 While these drain, mix the mayonnaise, caster sugar and salt and pepper.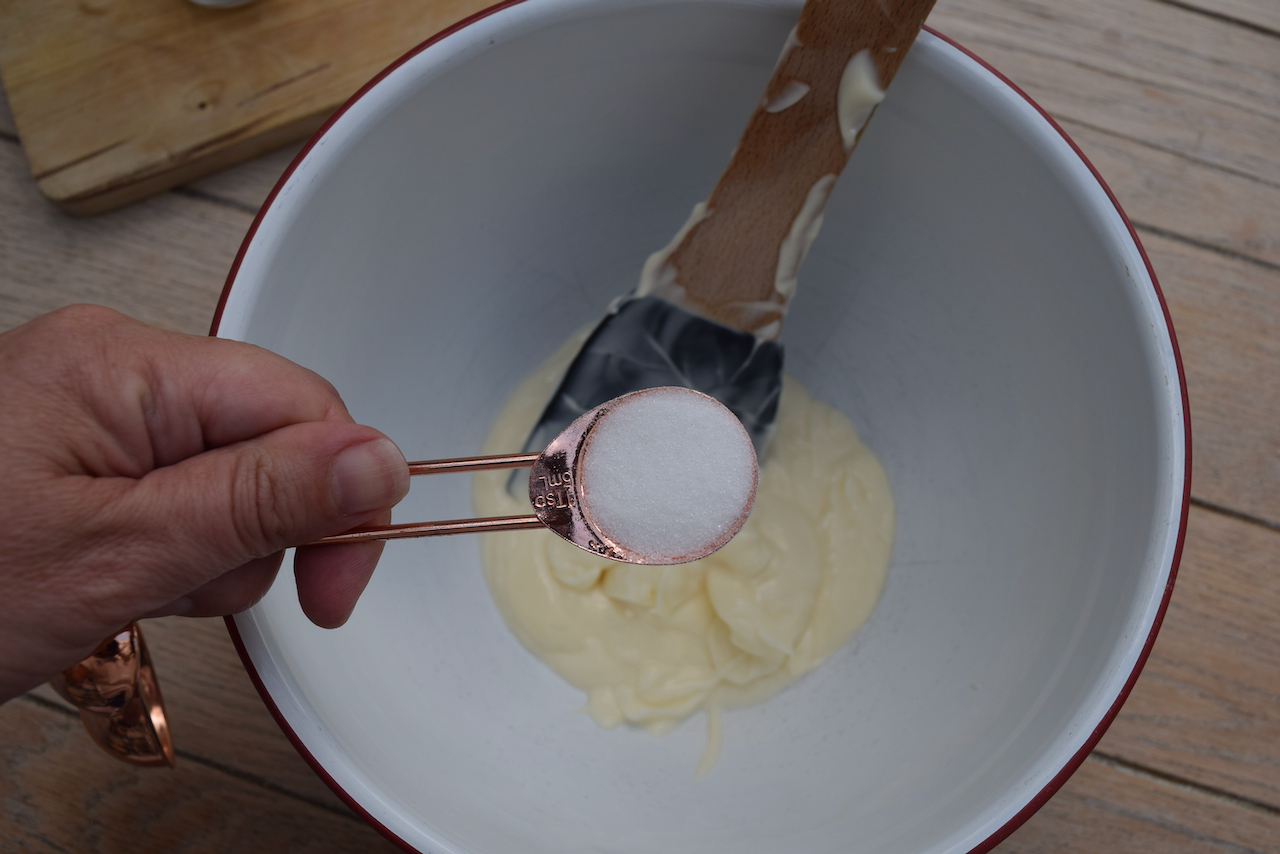 Now fold in the cheese, then, roughly chop the jalapeños and add those, with the drained corn, and give it a good mix.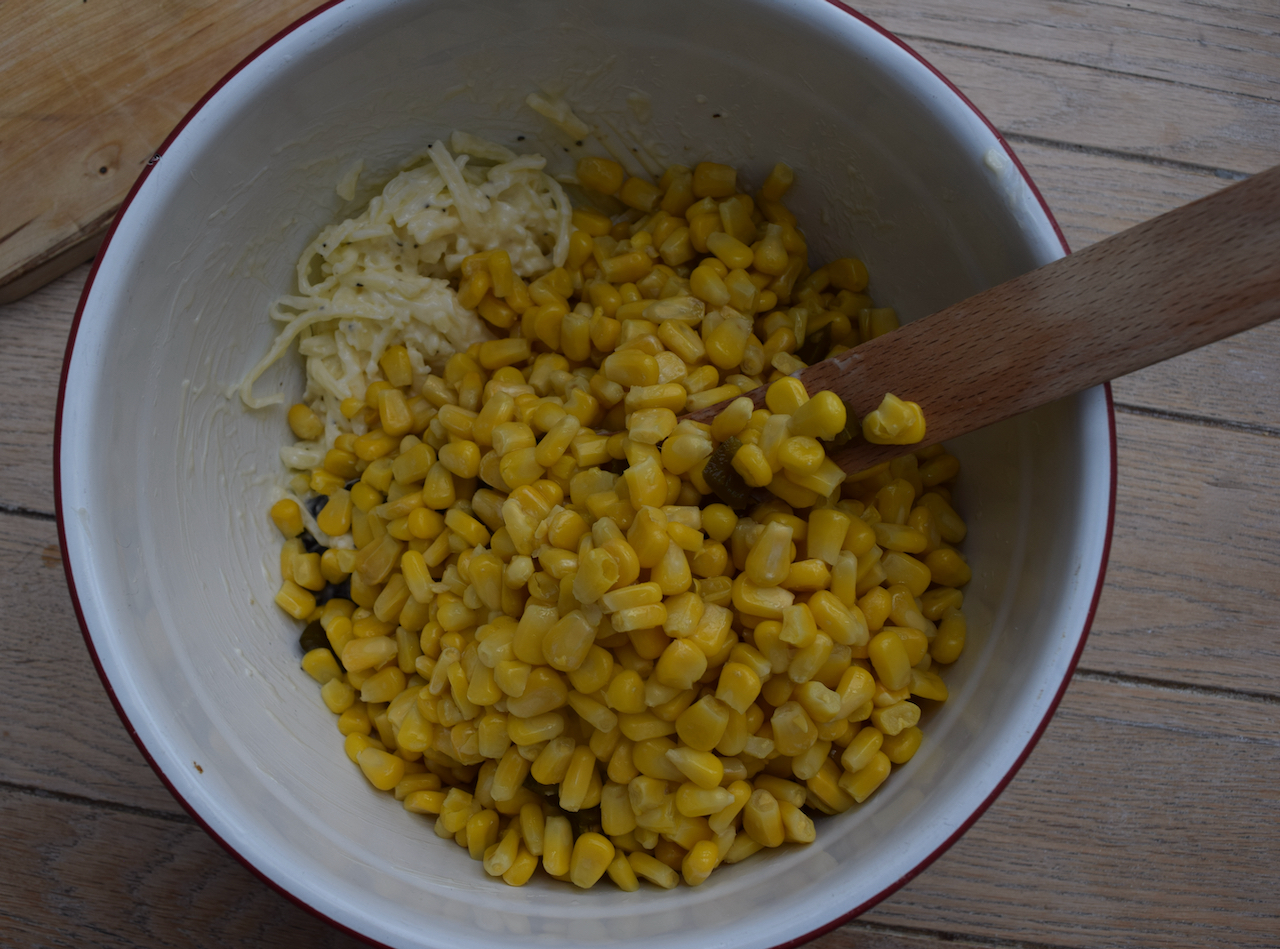 Scrape all the lusciousness into your buttered dish, place on a baking sheet then bake for 15 to 20 minutes or until bubbling, golden and smelling amazing.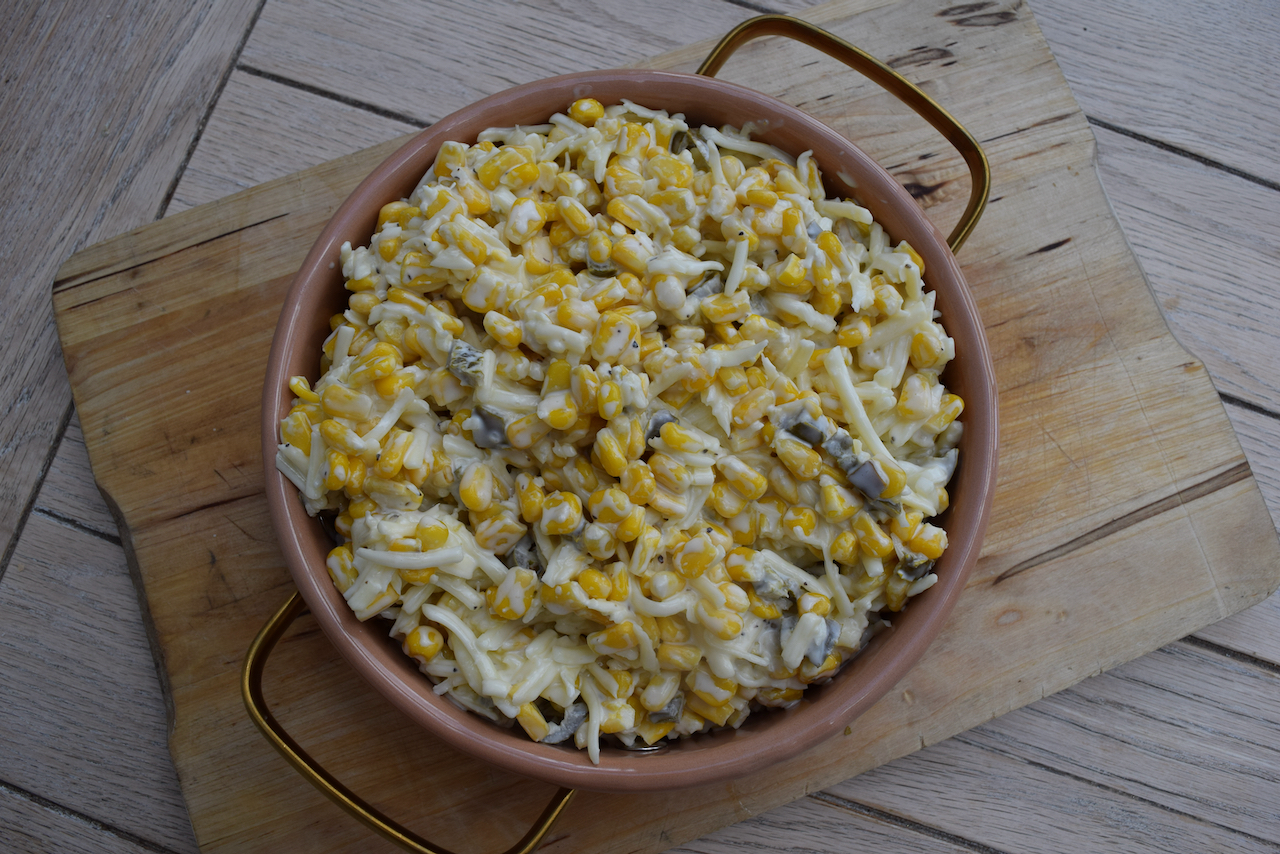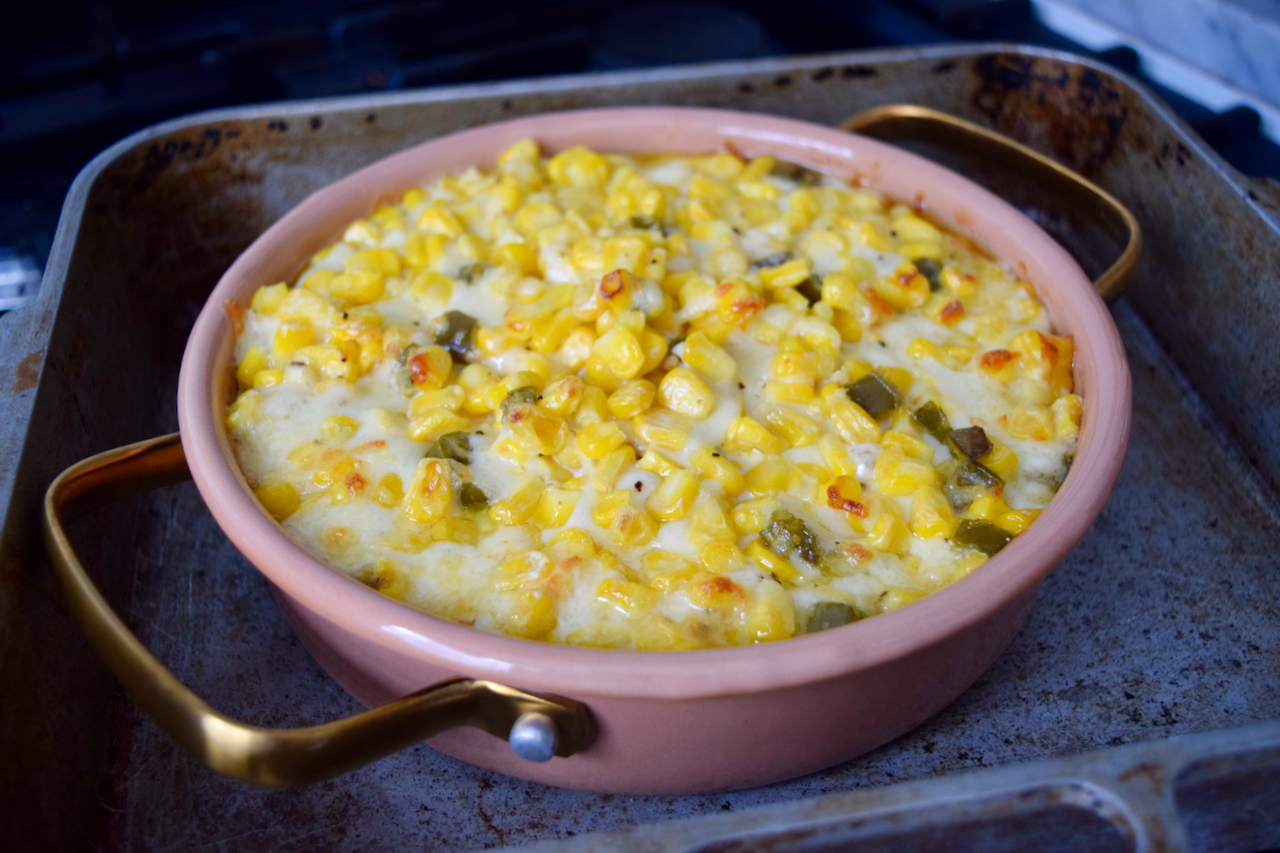 Now all that's left to do is prepare your pitta chips, crisps, bread sticks or just a bloody great big spoon for shovelling.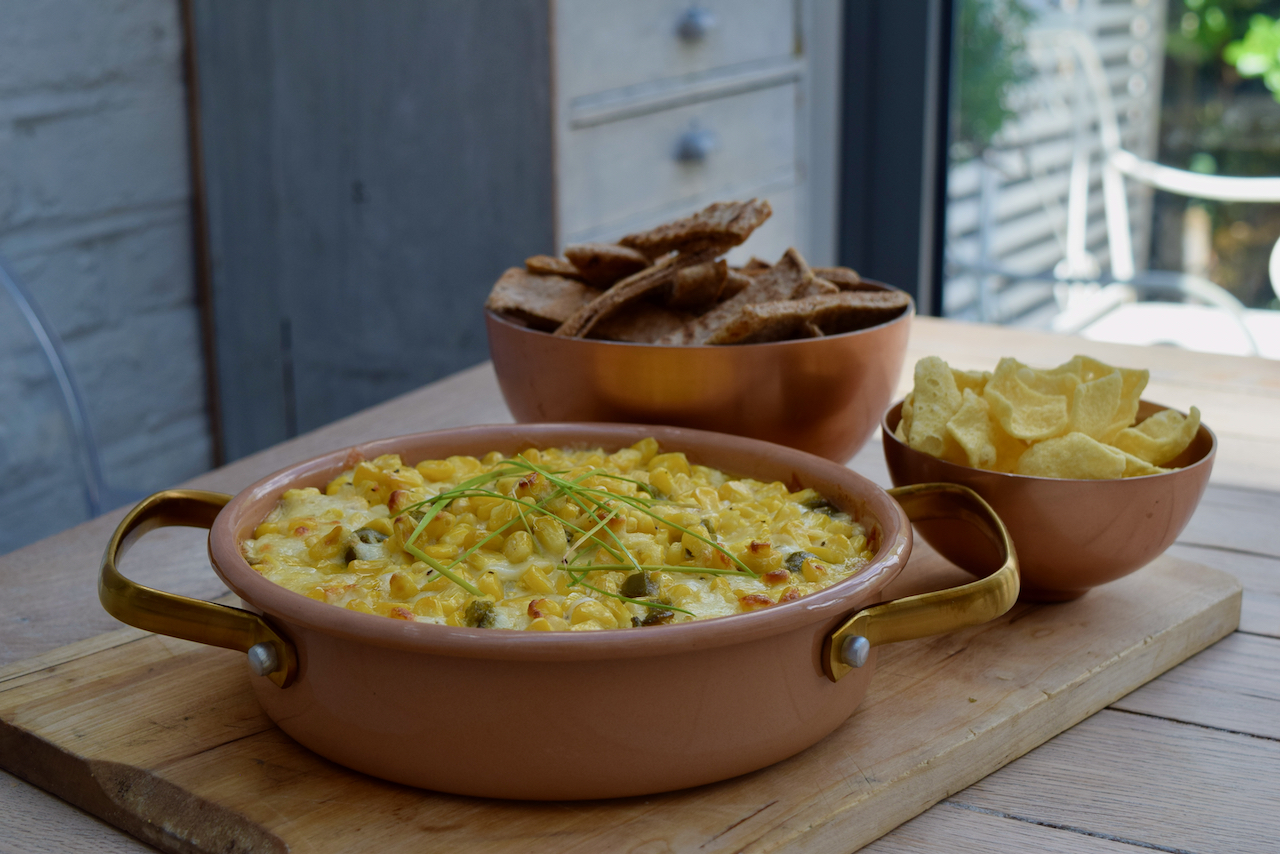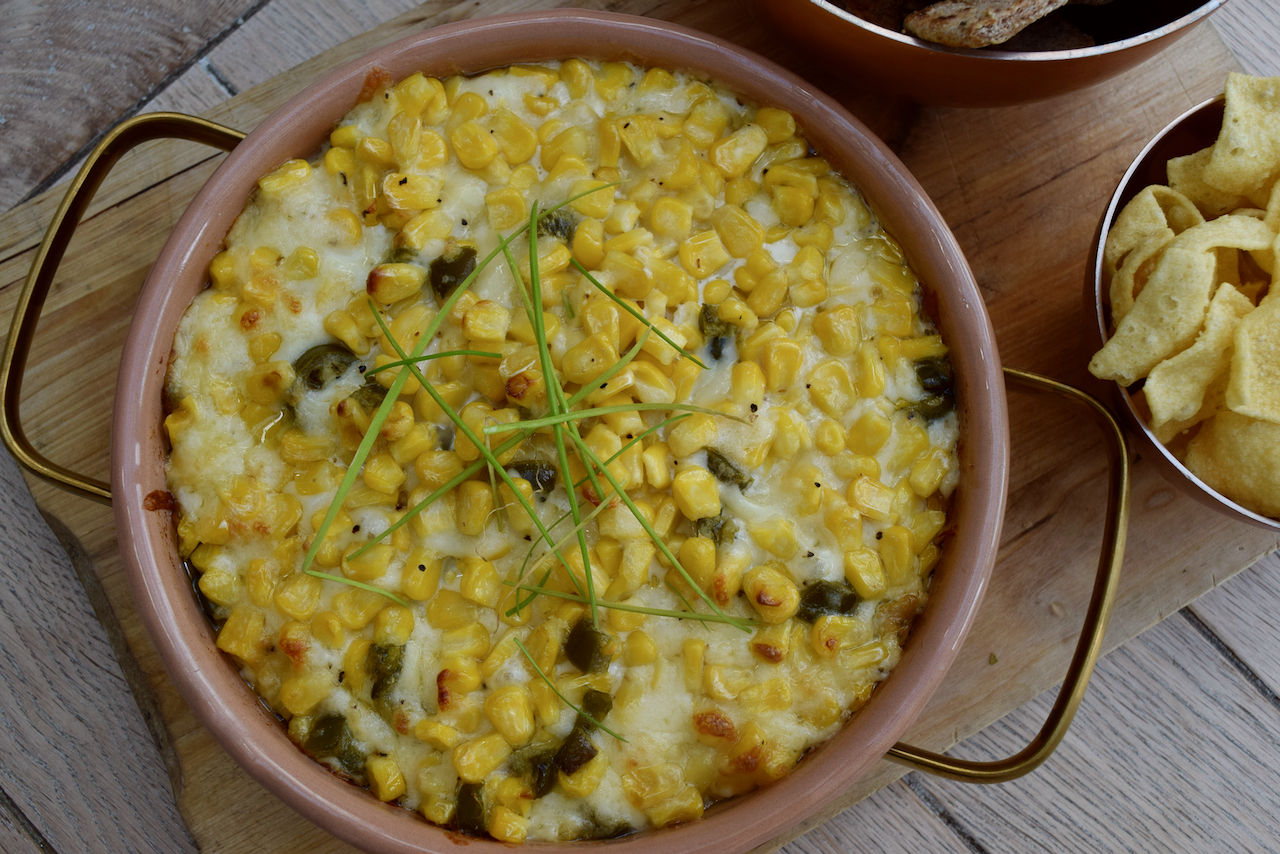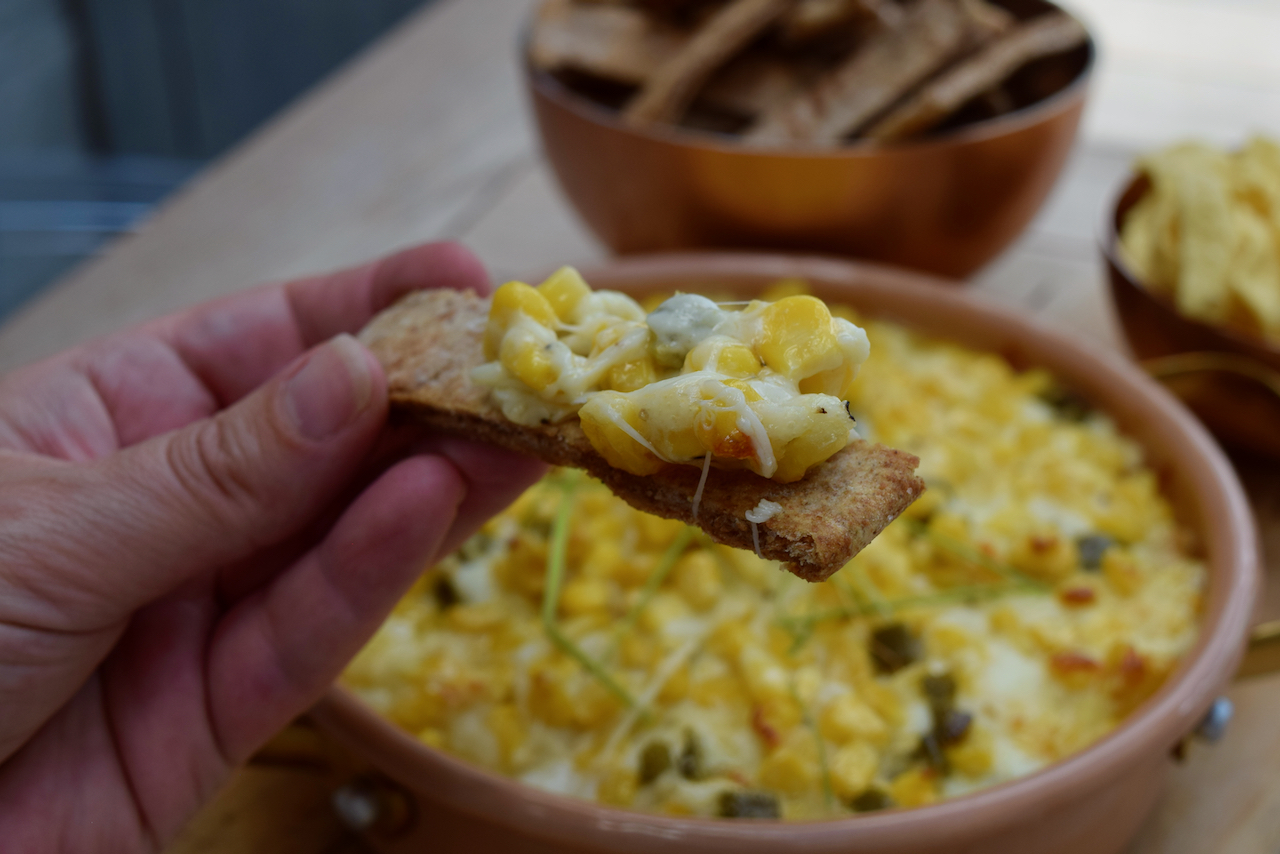 This spicy, hot, bubbling dip is so worth the reams of cheesy mozzarella strings I got on my chin and in my hair during the making of this post.
Lucy x
Hot Korean Corn Dip recipe
Serves 4 to 6 as a nibbly first course
You will just need bowls and a 8 to 9 inch baking dish for this recipe
500g sweetcorn, mine was frozen, and defrosted
70g pickled jalapeños from a jar, drained
300g grated mozzarella, mine was a mix of cheddar and mozzarella and it worked well
160ml mayonnaise
1 teaspoon caster sugar
1/4 teaspoon salt
1/4 teaspoon black pepper
Chopped chives or coriander to garnish
Pitta chips, tortilla chips, crisps, bread or crudités, or any combination of those, to serve
Pre heat your oven to 170 degrees fan assisted and butter or oil an 8 to 9 inch serving dish.
Drain or defrost your sweetcorn with the pickled jalapeños in a colander. While these drain take a large bowl and mix together the mozzarella, mayo, sugar and salt and pepper.
Stir through the drained sweetcorn, then chop the jalapeños and add those. Stir through the cheese until the mixture is well coated.
Scrape the whole lot into your chosen dish and level the top. Place onto a baking tray then bake for 15 to 20 minutes or until the top is bubbling and starting to turn golden.
Serve, piping hot, garnished with fresh chives or coriander and with an array of dipping/scooping items. Or just dig in with a spoon, trying not to burn your mouth.