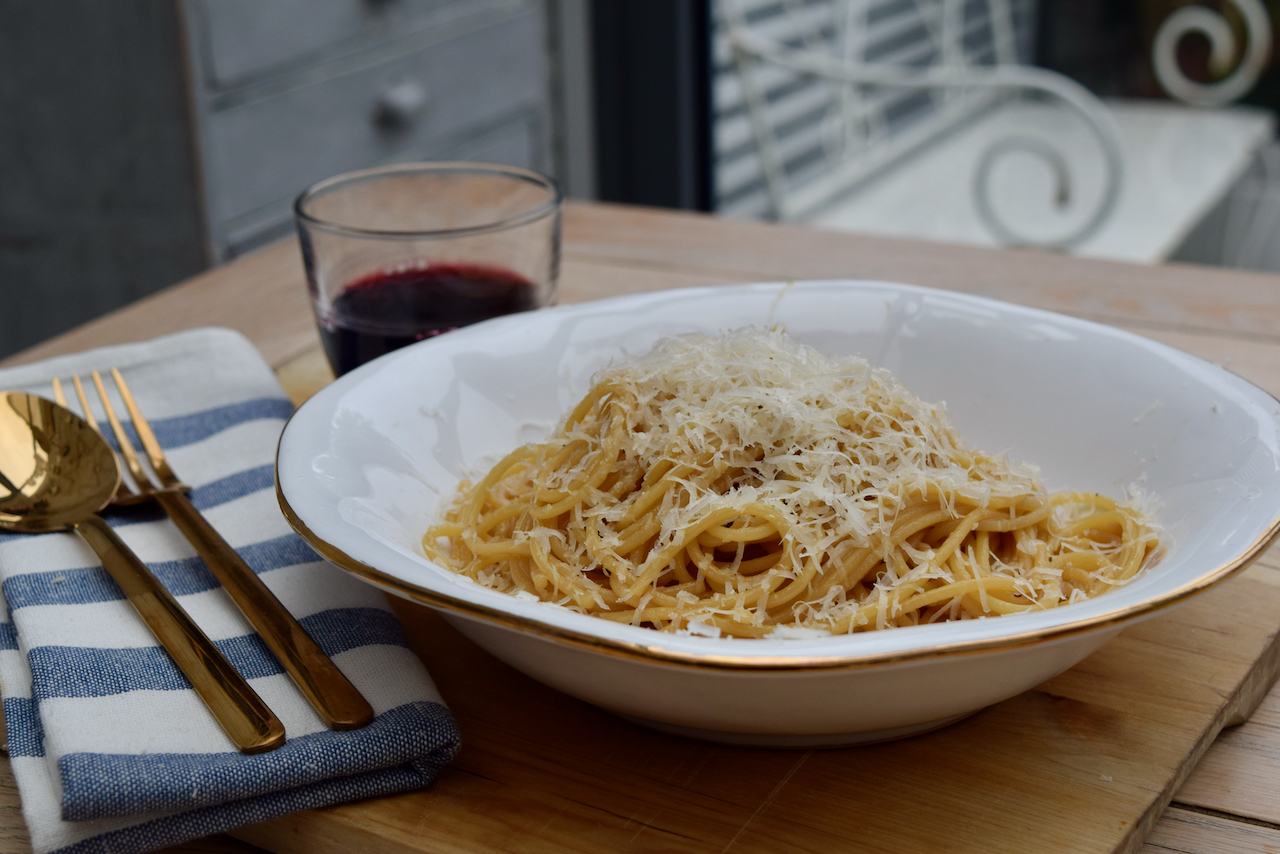 Truffle Marmite Pasta recipe
When I saw a recent tweet about Marmite's new truffle variety, apart from thinking it was an April Fool, I literally started salivating. A beyond kind friend of mine then went to Sainsbury's, the only supermarket selling this delicacy, and bought me a jar; and oh dear Lord, it did not disappoint. I know Marmite is an acquired taste, but believe me when I tell you it's divine, and when incorporated into Nigella's classic Marmite Pasta recipe, it takes the dish to a whole new level.
Up until now, I hadn't got around to trying the aforementioned Godesses Marmite pasta recipe, but felt, as I was in possession of the new boujee truffle version, now was the time. It's an embarrassingly simple dish but so full of flavour and best eaten with the bowl held close to your face so you can fork it up at high speed before someone else eats it. The Truffle Marmite and butter creates a light coating for your pasta which is so savoury and blissful; this is simple comfort food at it's finest. The truffle is not overpowering and unlikely to be terribly authentic, but with plenty of parmesan and an extra dusting of truffle salt for luck, you'd be mistaken for thinking this dish is so much more than a three ingredient special.
I am very well ensconced in the Love It category where Marmite's concerned, and after you've eaten nearly half a jar in two days of the truffle variety *I have*, I am sure you'll join me.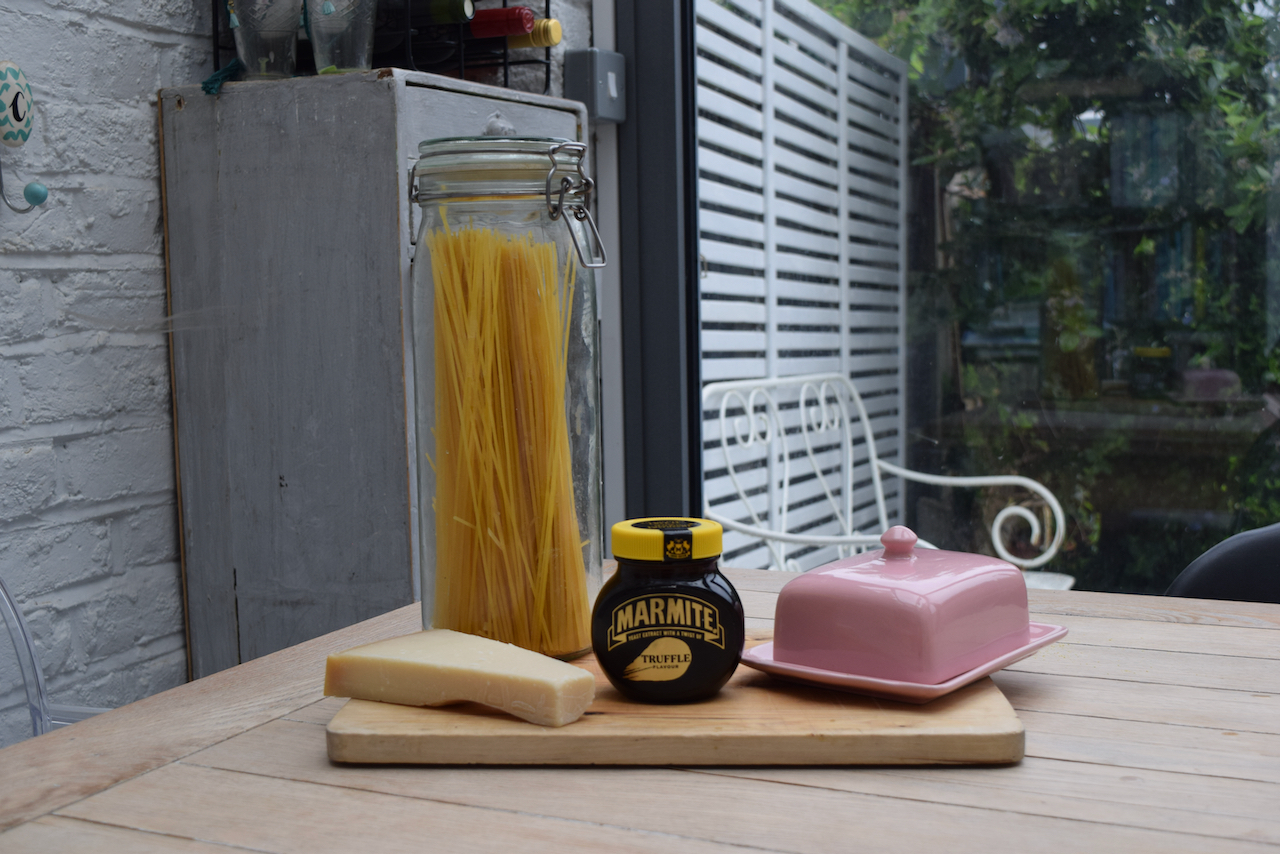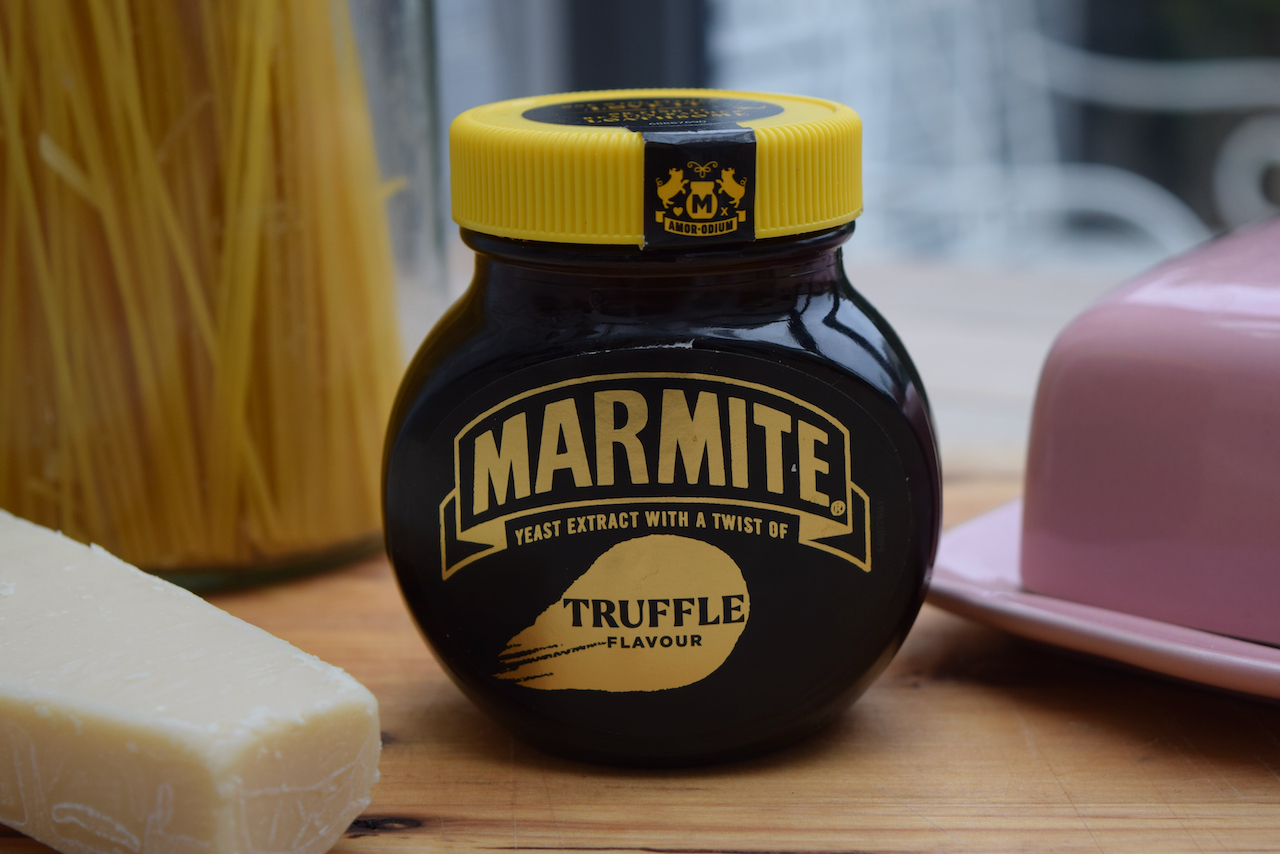 Look at this magnificent example of Britishness. We tried to get our lovely American friends to try Marmite once and they nearly threw up, to much hilarity. It is an acquired taste, but one our family have acquired since birth. The whiff of truffle is subtle, but enough to add so much to this simple handful of ingredients.
This merely takes the time it takes to cook your pasta to make, so start hungry. Cook your spaghetti, although I can confirm rigatoni works just as well, in lots of boiling salted water until al dente *or soggy if you're George*.
While this is cooking, melt the 50g of butter in the microwave or small pan on the stove and mix with a very generous teaspoon of the Truffle Marmite, along with a tablespoon of the pasta cooking water.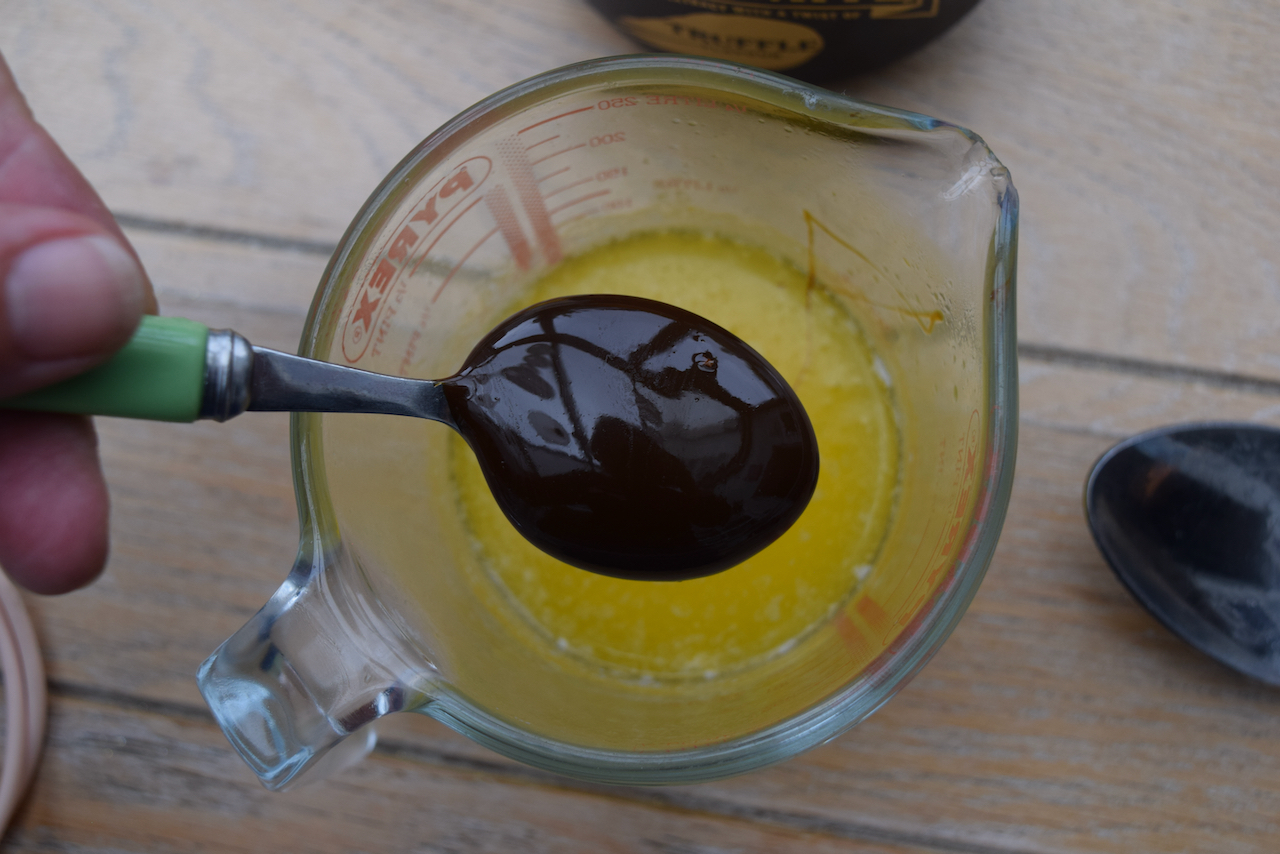 Stir well to combine, then leave while you drain your pasta, reserving a cup of the cooking water.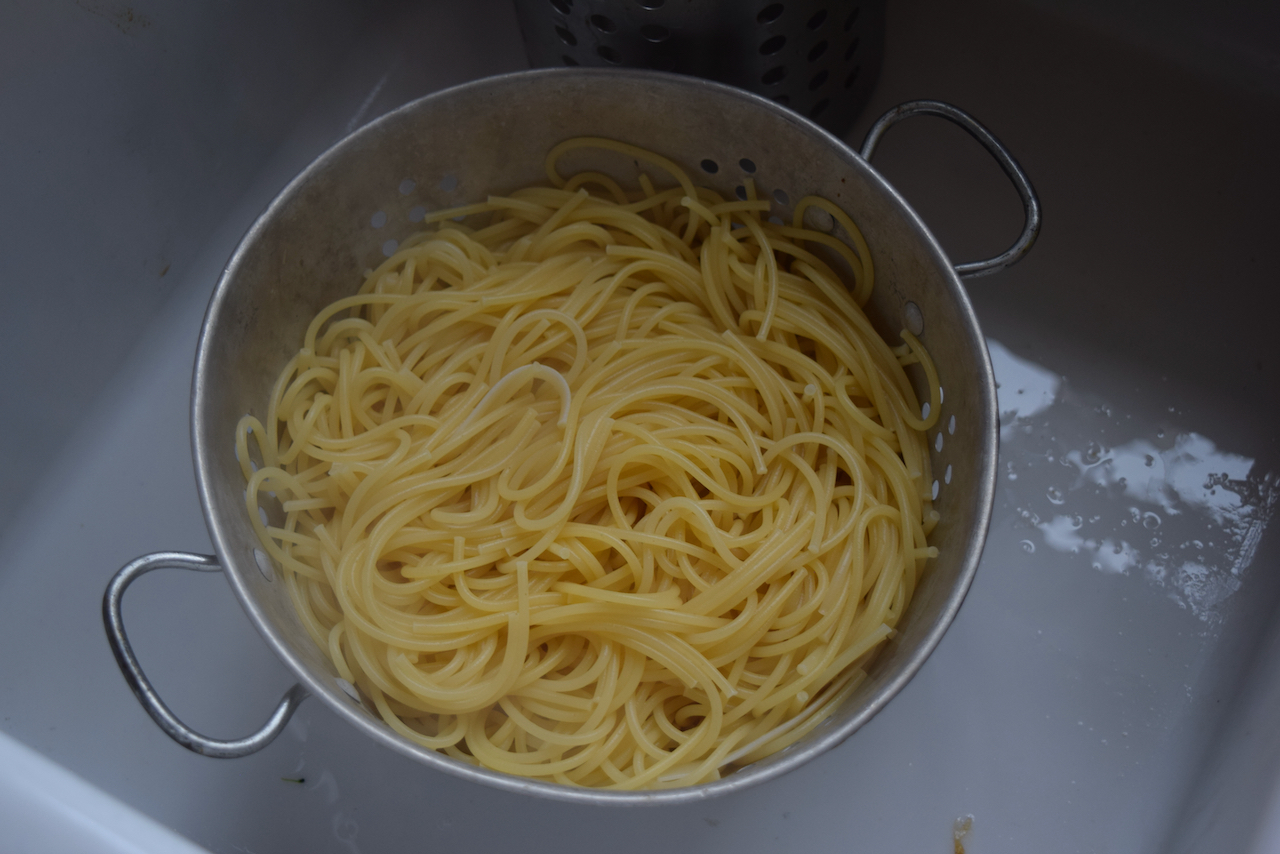 Return the drained pasta to your pan then pour over the Truffle Marmite elixir and stir well. Add a splash of the pasta water to help the whole lot amalgamate.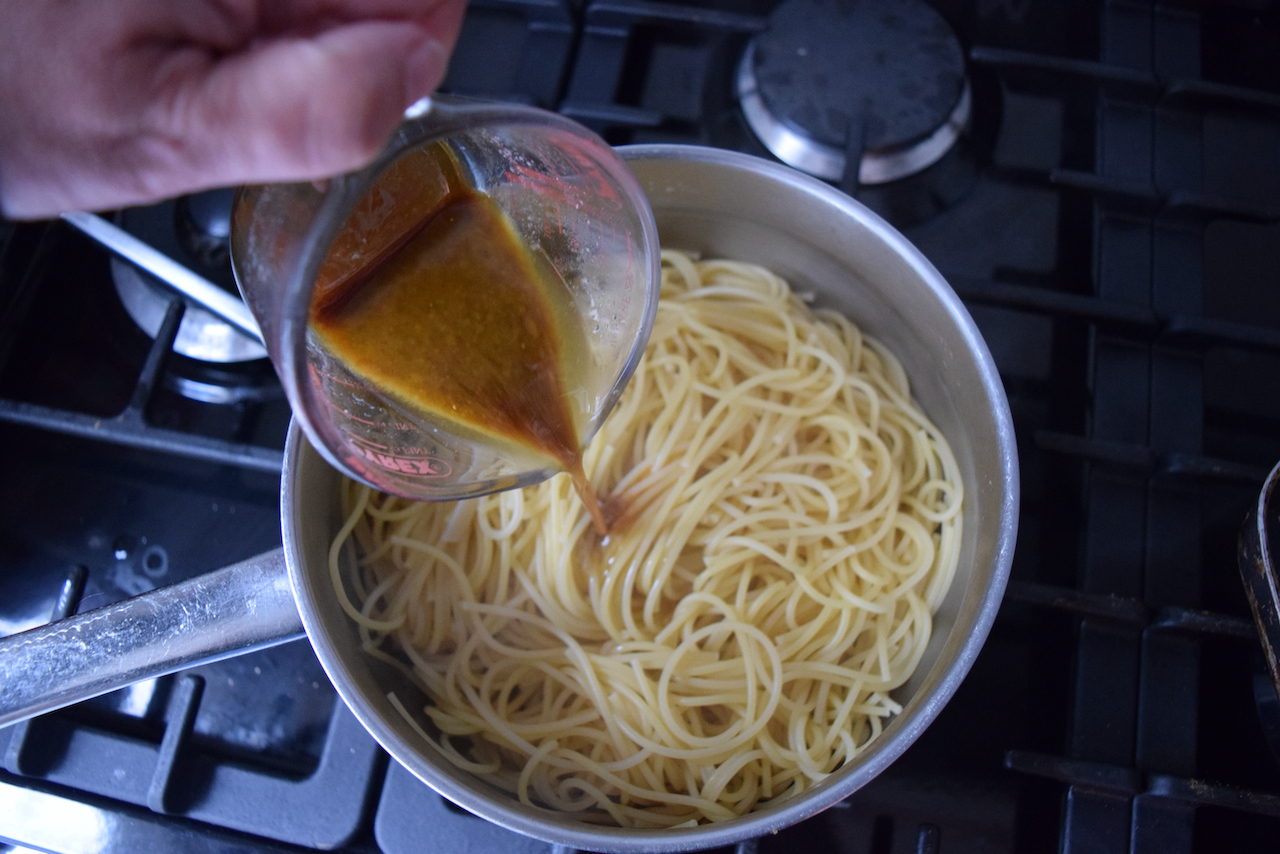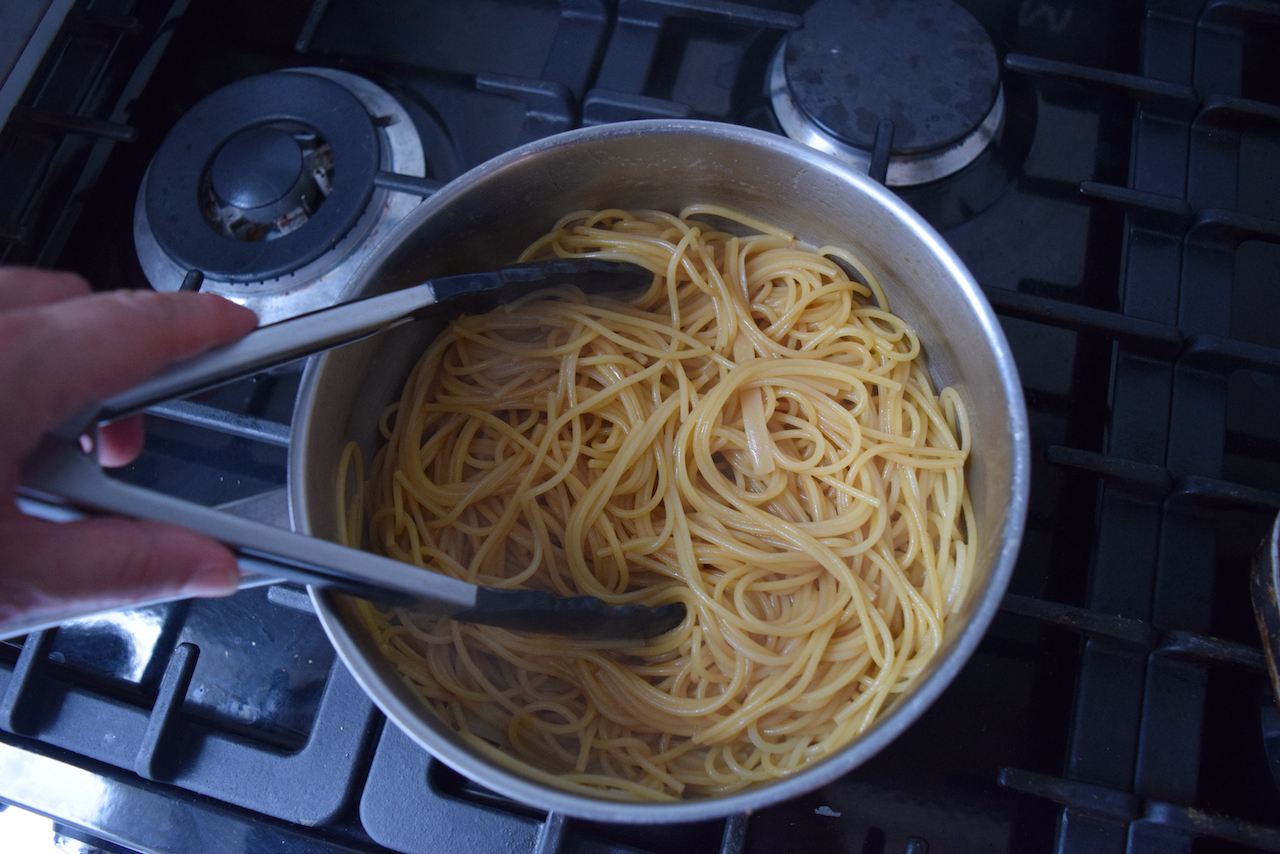 This isn't a saucy dish, the pasta is just coated in the wonderful savoury flavours. Serve piping hot, with a generous flurry of fresh parmesan and if you're as obsessed with truffle as we are, a light dusting of truffle salt for sport.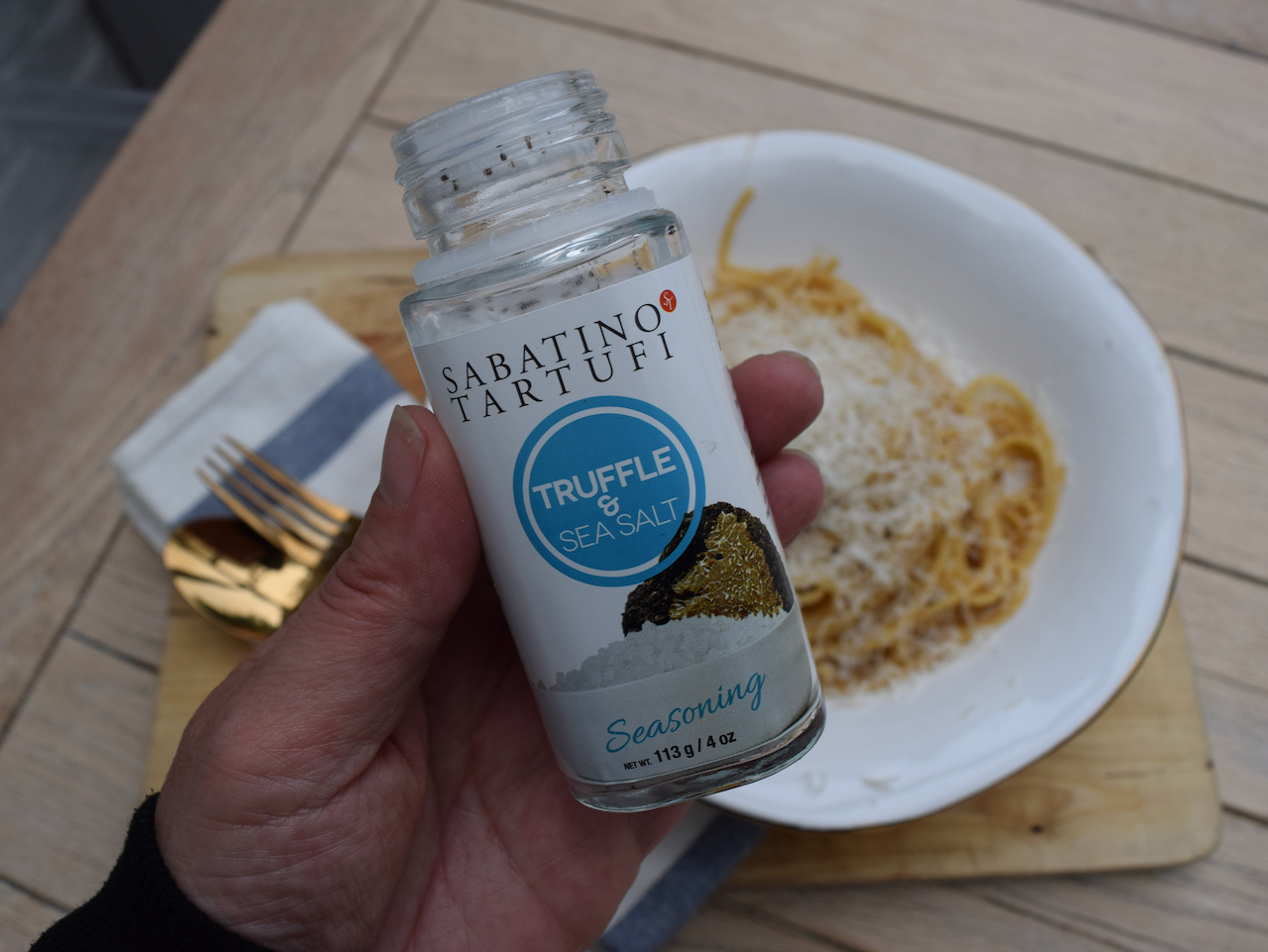 Tuck in, trying not to inhale the whole bowl in a single mouthful.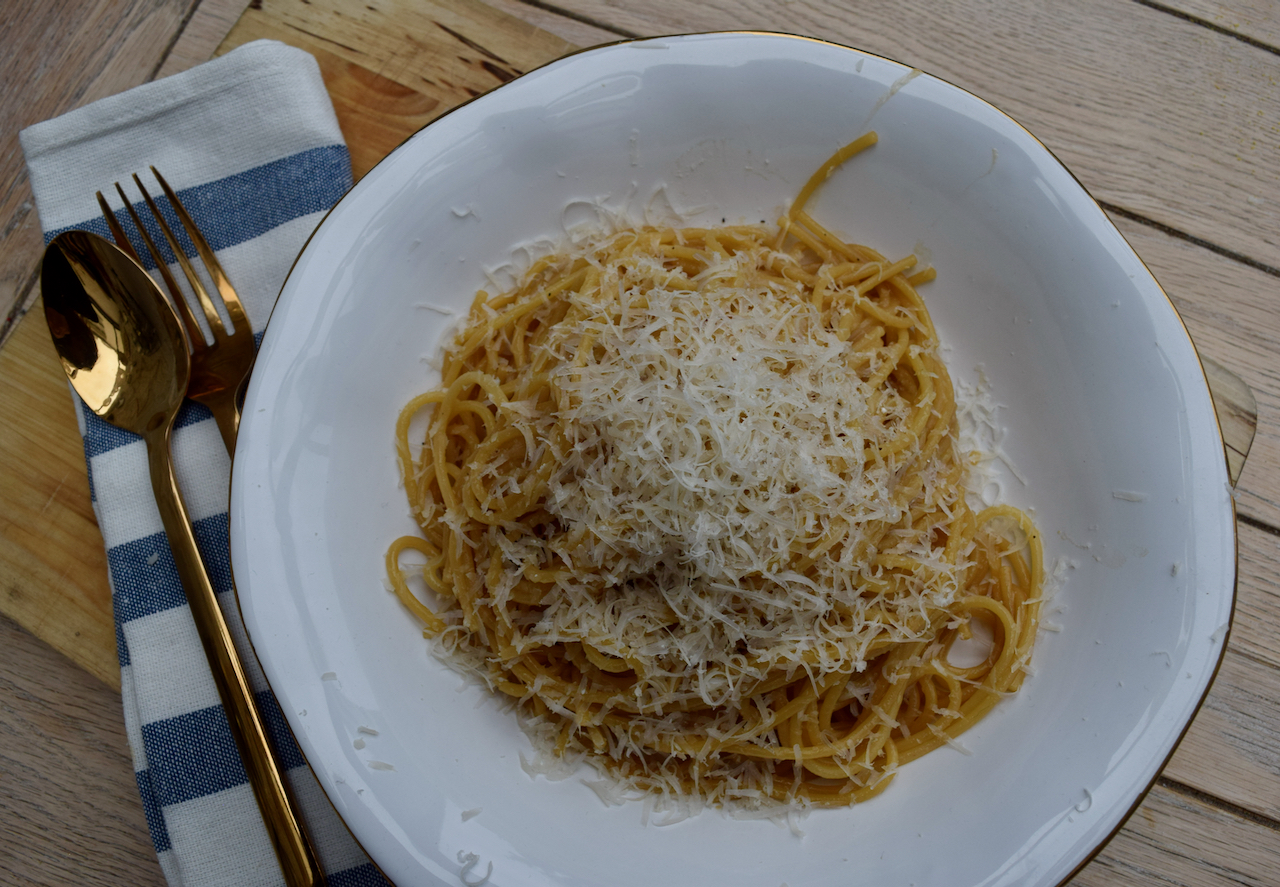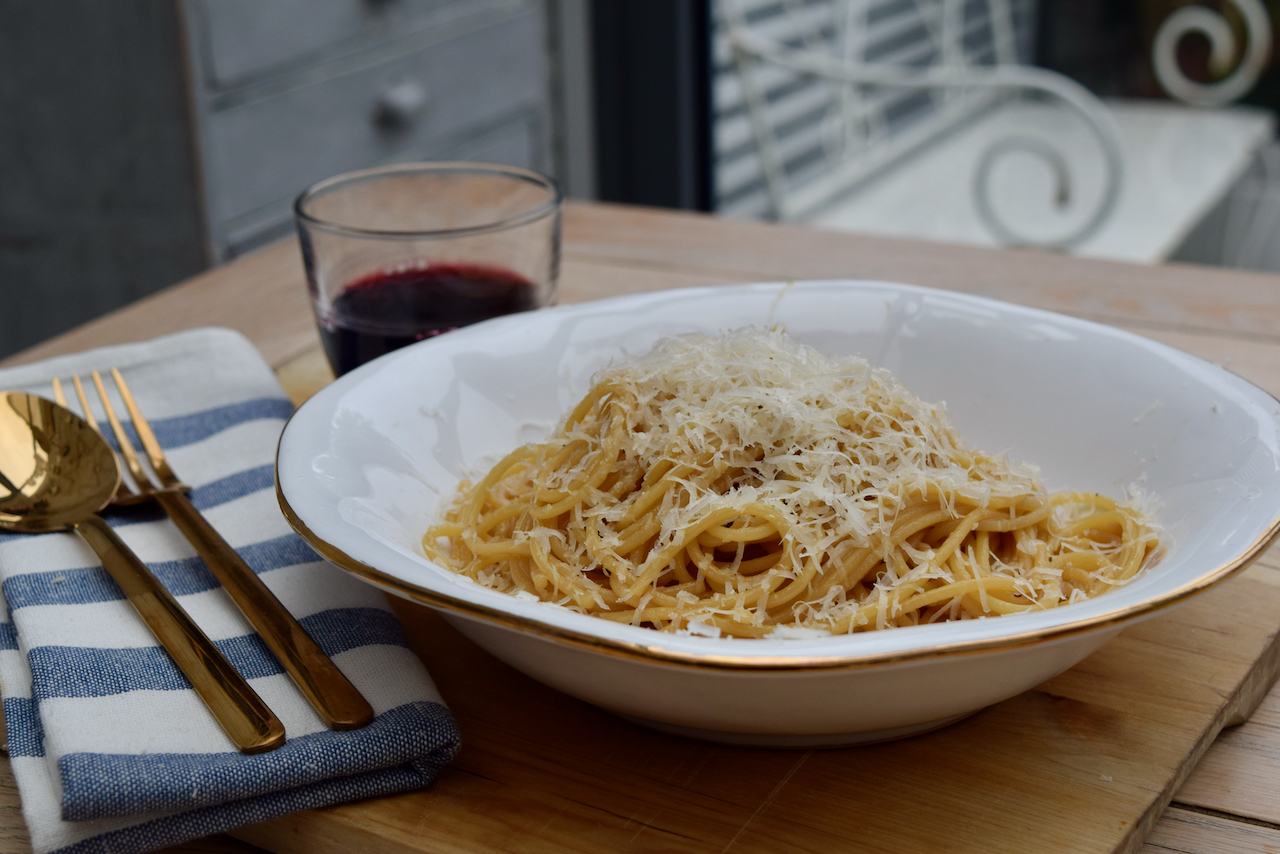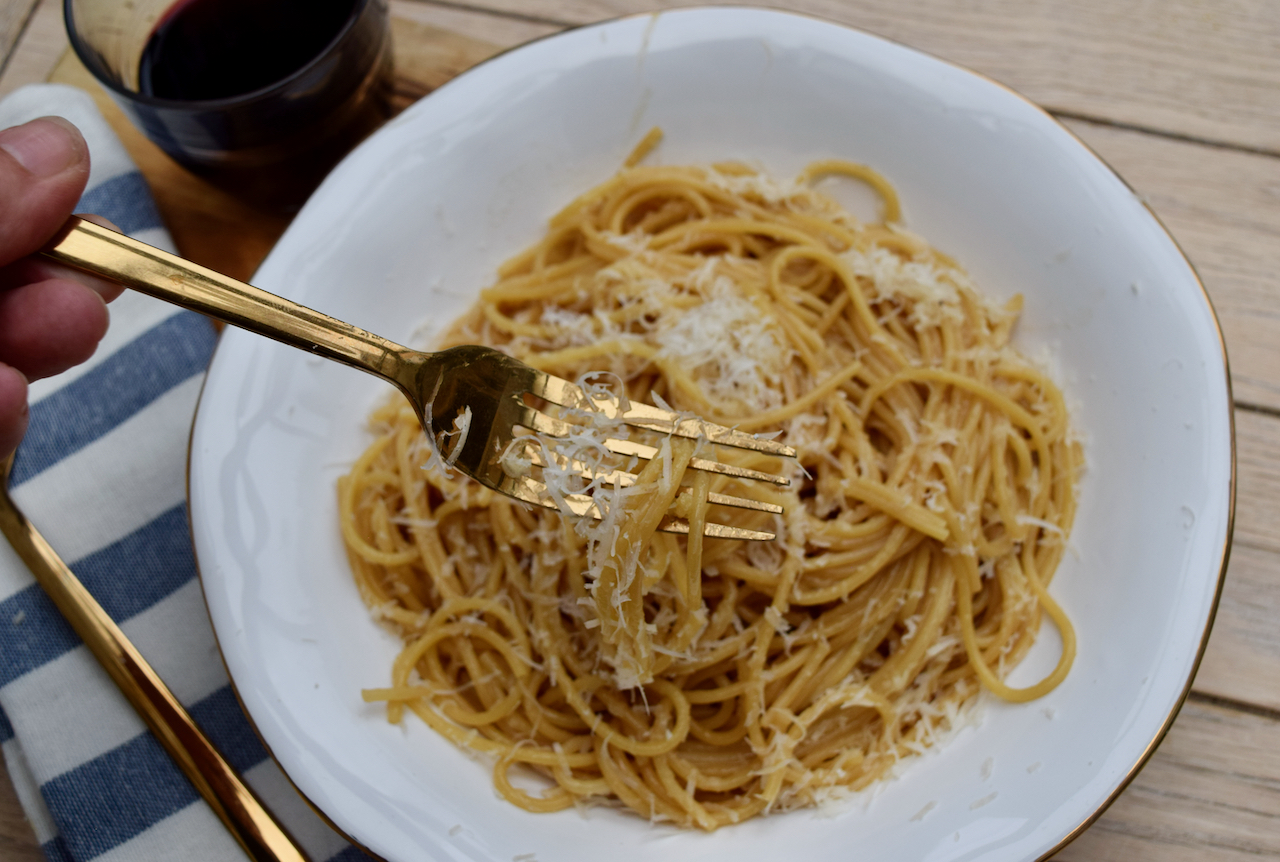 Look at me pretending I ate this in ladylike forkfuls.
I feel slightly cheated I've never tried this recipe before now, however, it's worth the wait. The added boujee nature of the truffle Marmite takes this from the children's menu right up to the adults one.
Lucy x
This post contains an affiliate link to Amazon. If you choose to buy via this link, Lucy Loves will receive a tiny commission, at no extra cost to you. Thank you x
Truffle Marmite Pasta recipe
Serves 2 to 3, easily doubled
You will just need a saucepans for this
300g spaghetti
50g butter
1 heaped teaspoon Truffle Marmite
Plenty of grated parmesan, to serve, and I added a dusting of truffle salt for luck
Cook your spaghetti according to the instructions on the packet, in plenty of salted water.
In a small jug or saucepan, melt the butter in the microwave or on the stove. Stir in the Truffle Marmite and a tablespoon of the pasta water and mix well to combine.
Drain the pasta, reserving a cup of the cooking liquid. Put the pasta back into the warm pan and pour on the butter and Truffle Marmite mixture. Stir well to coat the pasta and add a splash of pasta water to help it mix.
Serve, piping hot, in big bowlfuls covered in plenty of parmesan cheese and a sprinkling of truffle salt if you have it.