Chocolate Martini Recipe
As I am sure I have mentioned before, Clyde loves a cream based cocktail. And Baileys. So for this Good Friday Cocktail Friday, my Chocolate Martini, may well just make his day.
My brother in law made Chocolate Martini's on Christmas Eve this year and they went down a storm so I have recreated these by way of an homage. And what better time than Easter to have a chocolate based cocktail. This drink is more of a dessert though than an aperitif, I do think you may spoil your appetite if you have too many of these before supper. But served at coffee time, you will be inundated for offers of a second or even third.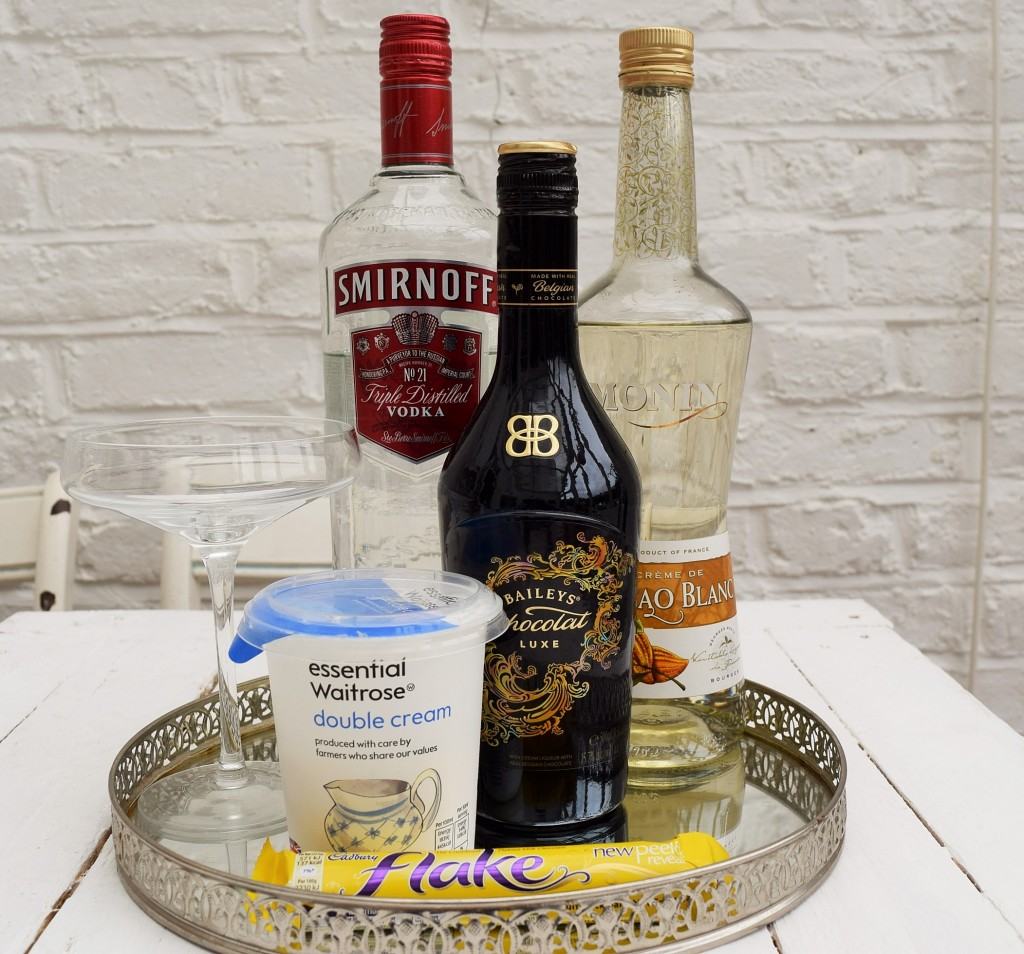 There's nothing too controversial in the ingredients line up, it's certainly worth investing in a bottle of Creme de Cacao, as it's completely delicious. And our house is never short of Baileys, particularly the chocolate variety which is everyones (Clyde's) new favourite. I do think regular Baileys would work here too, maybe just add a tablespoon of chocolate syrup to go with it.
To start, take a handful of ice and put it in your cocktail shaker. Then pour in the chocolate Baileys.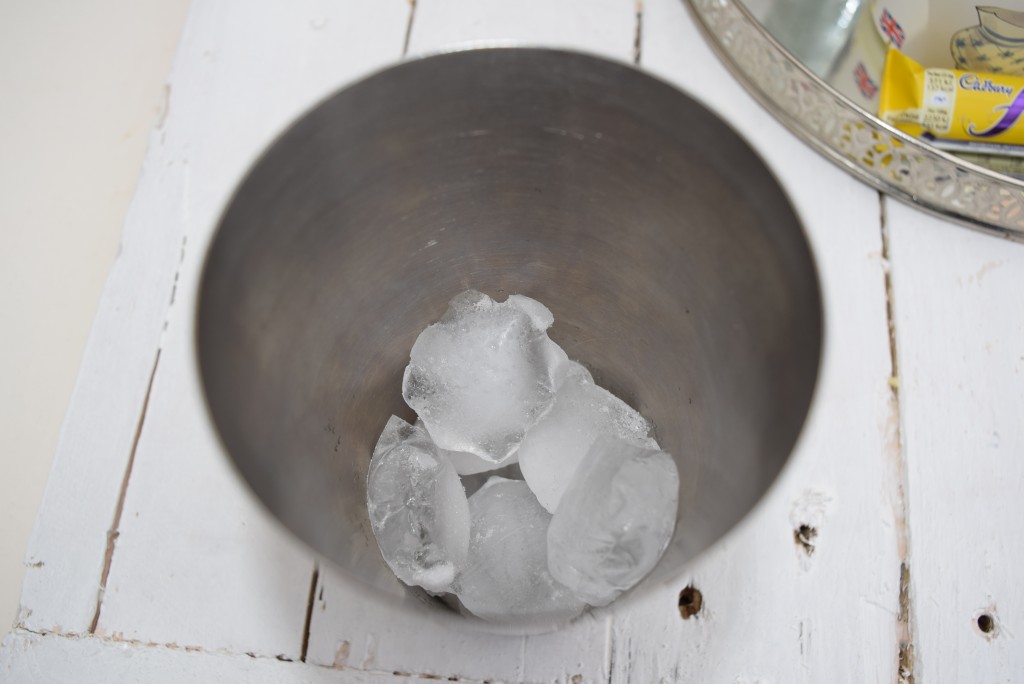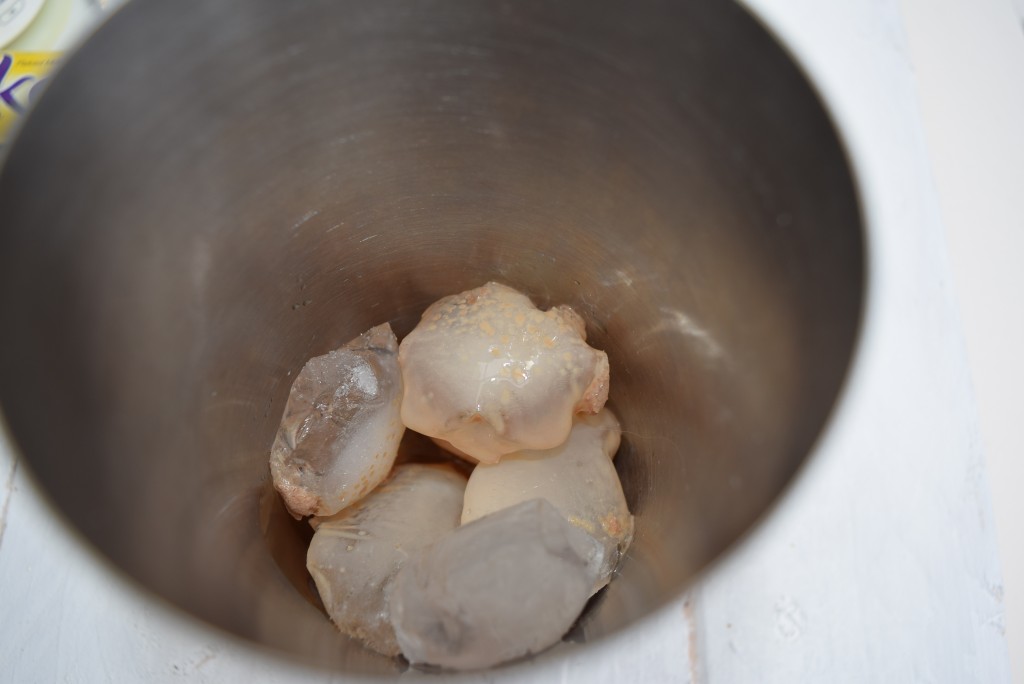 Next up is the Creme de Cacao and Vodka – what a lovely sentence. Pour them into the shaker then add the double cream.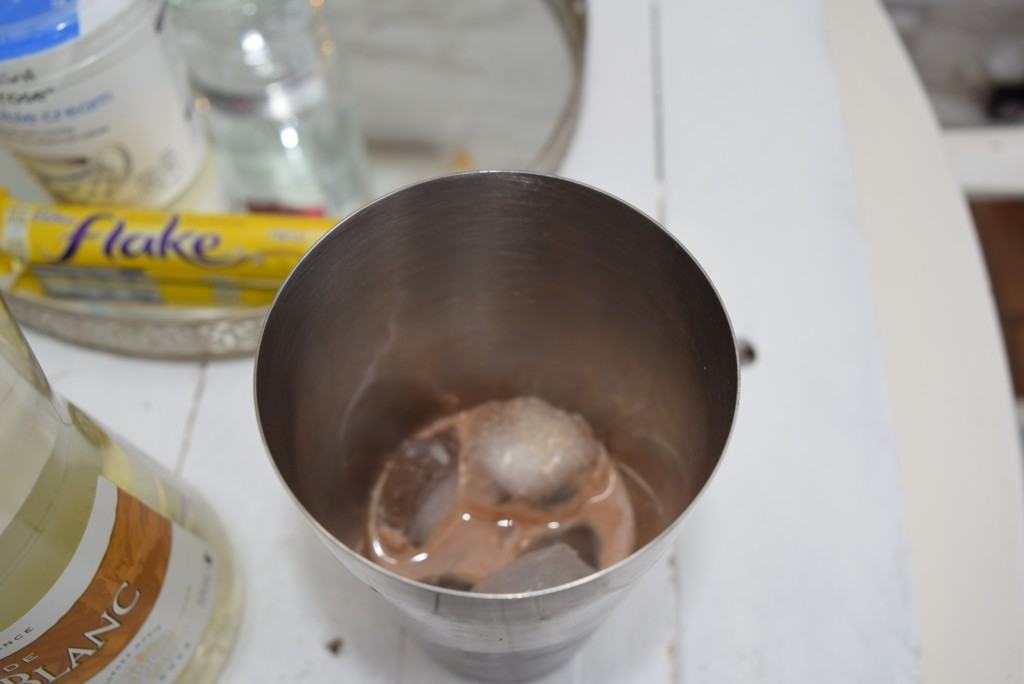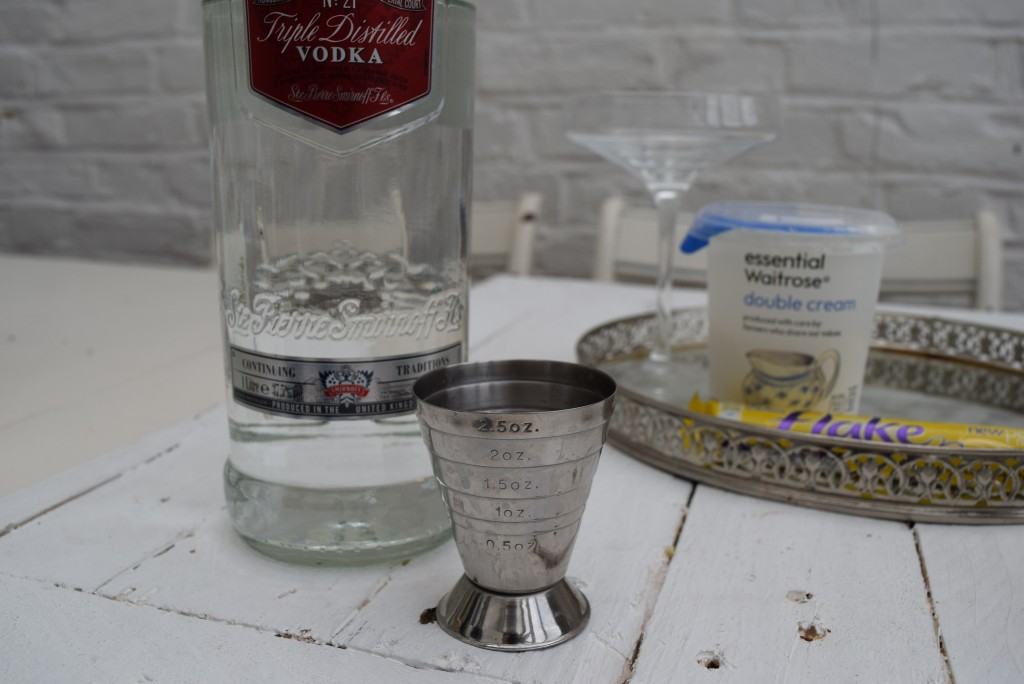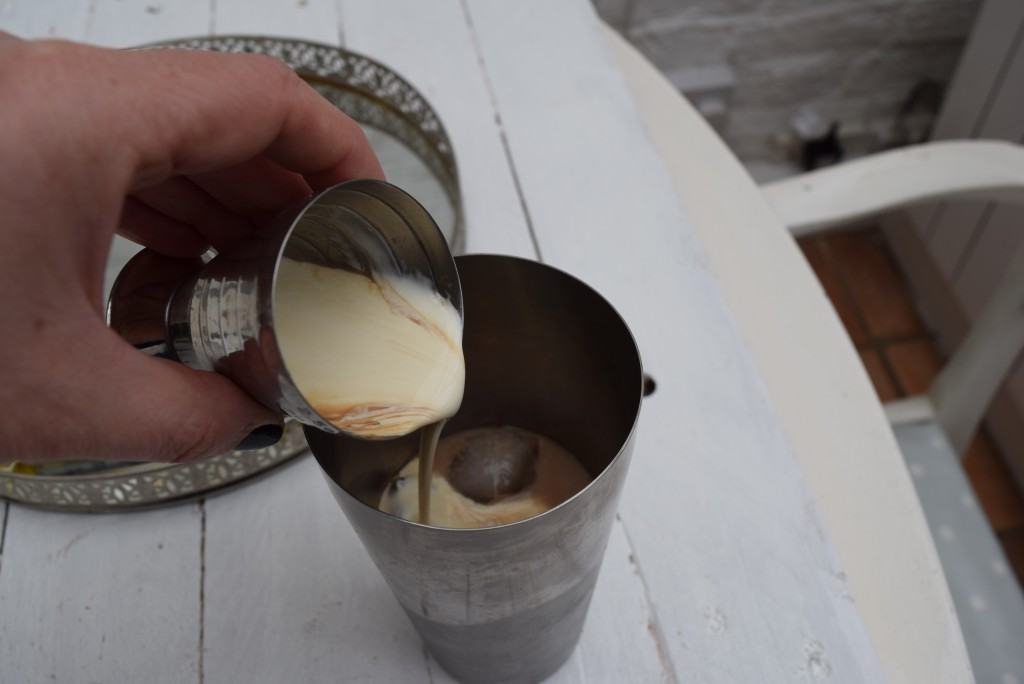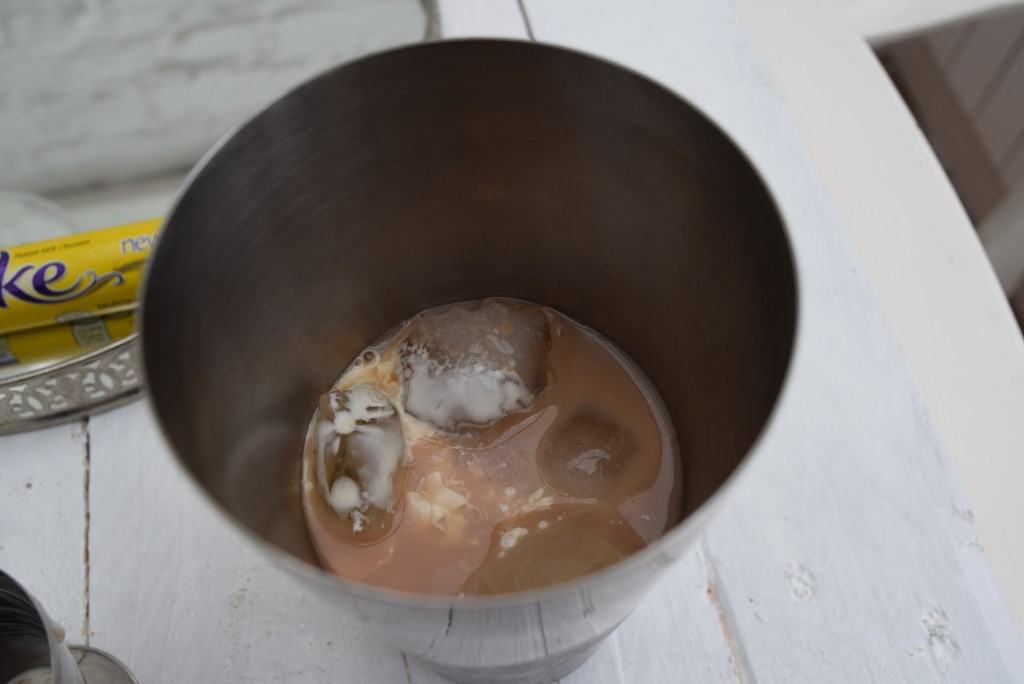 Next shake the whole divine chocolatey mixture until it's chilled.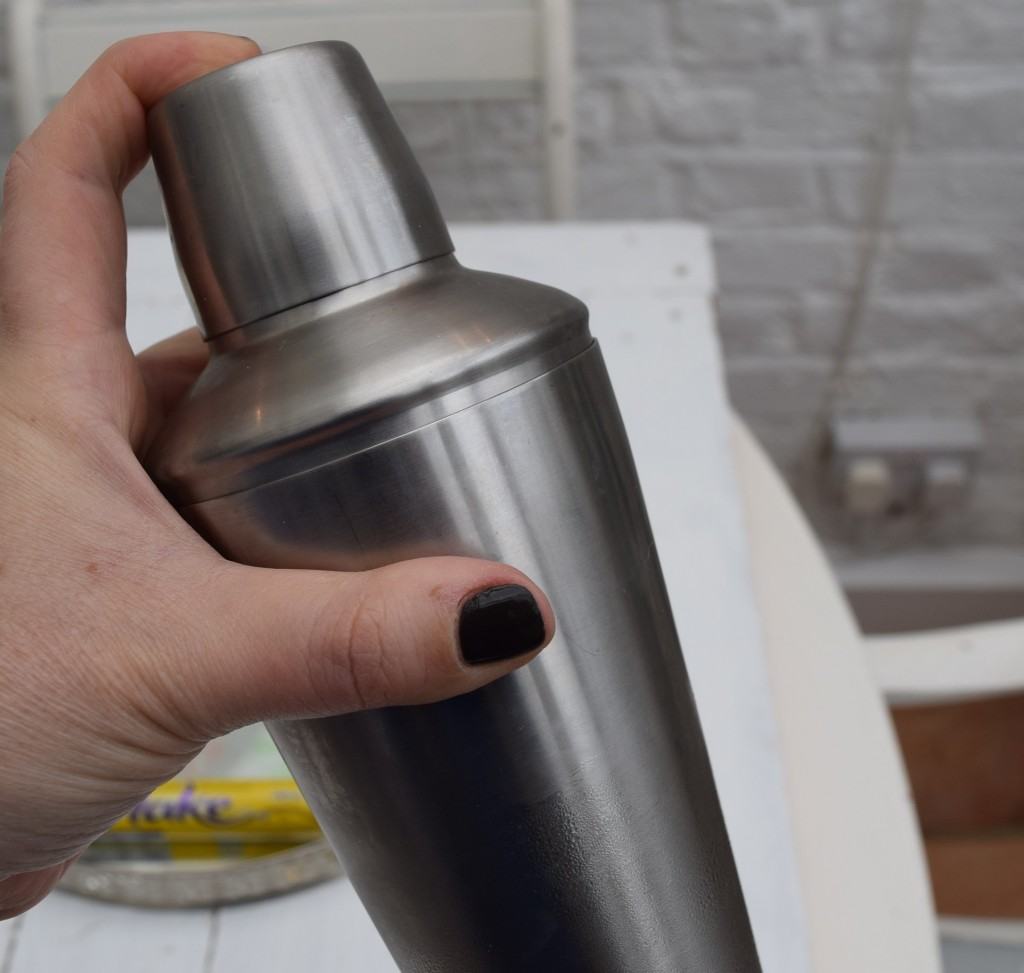 *Hand shot klaxon*
Pour the Martini into a glass and sprinkle on some Flake and eat the rest, yum.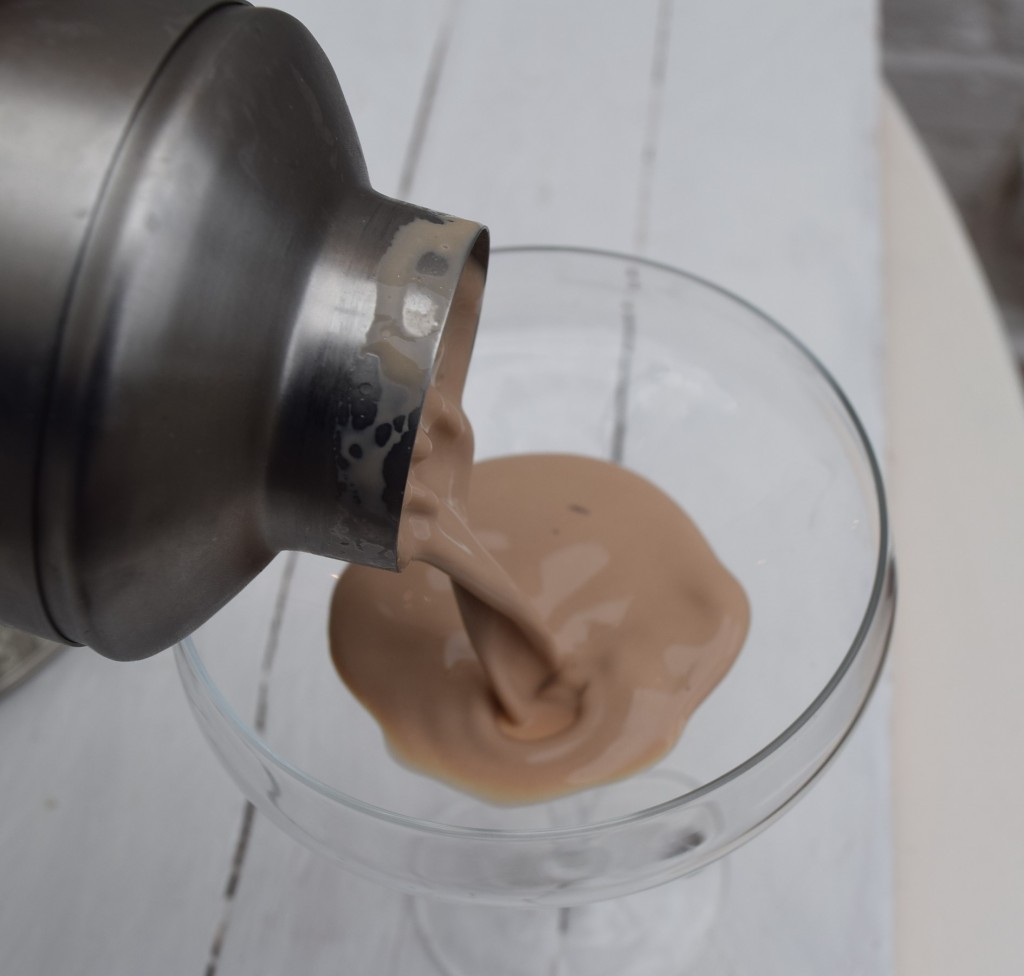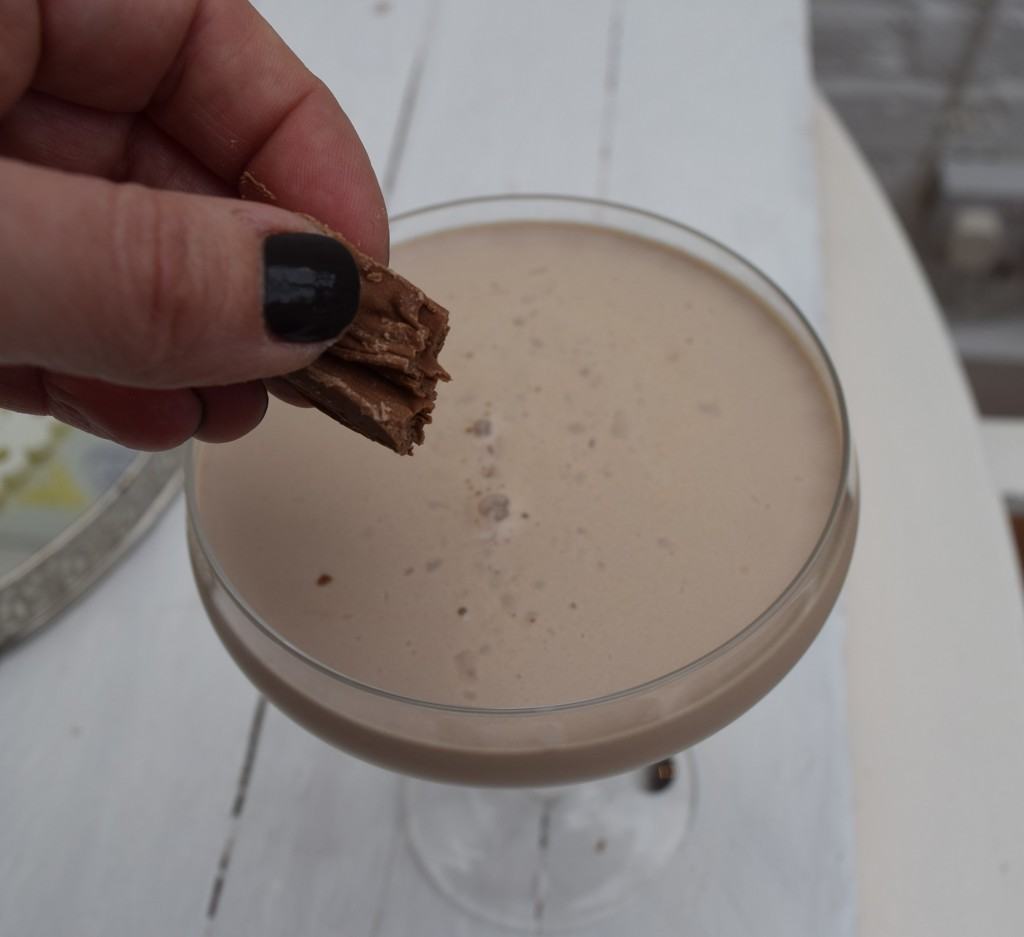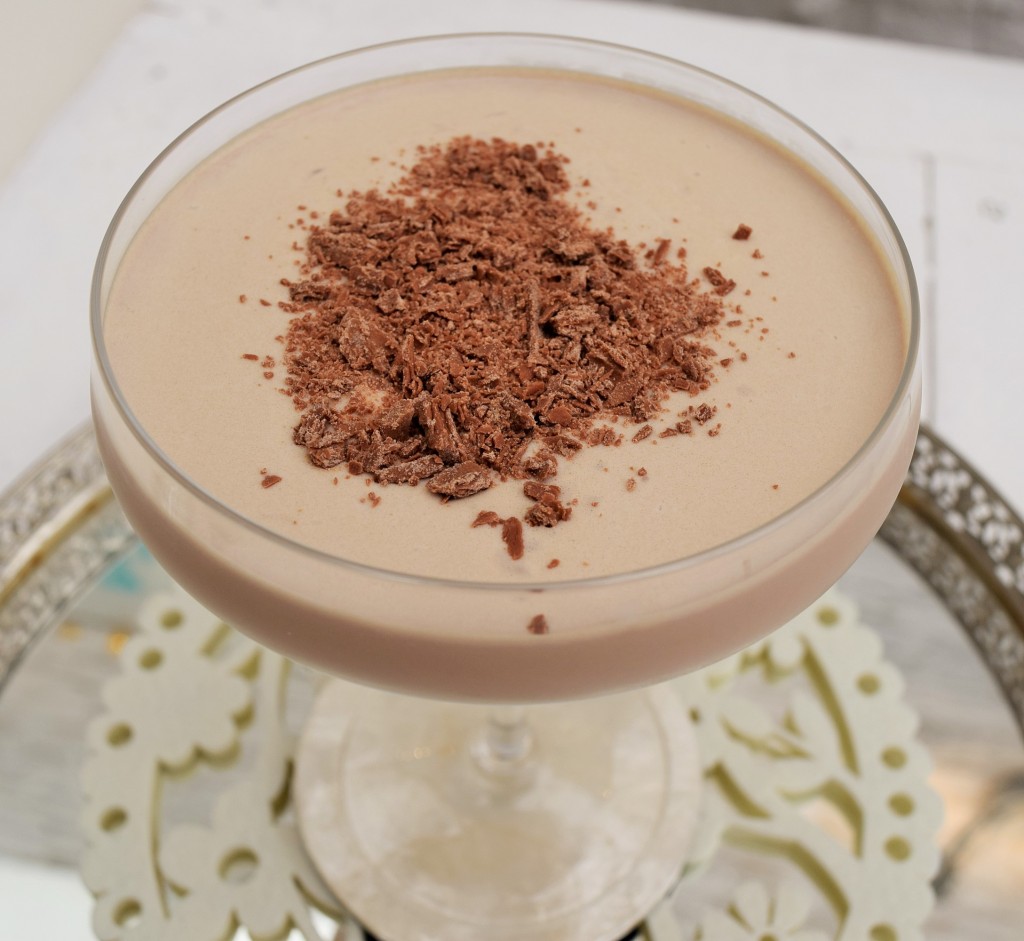 This is so smooth and velvety, and is the perfect Easter cocktail.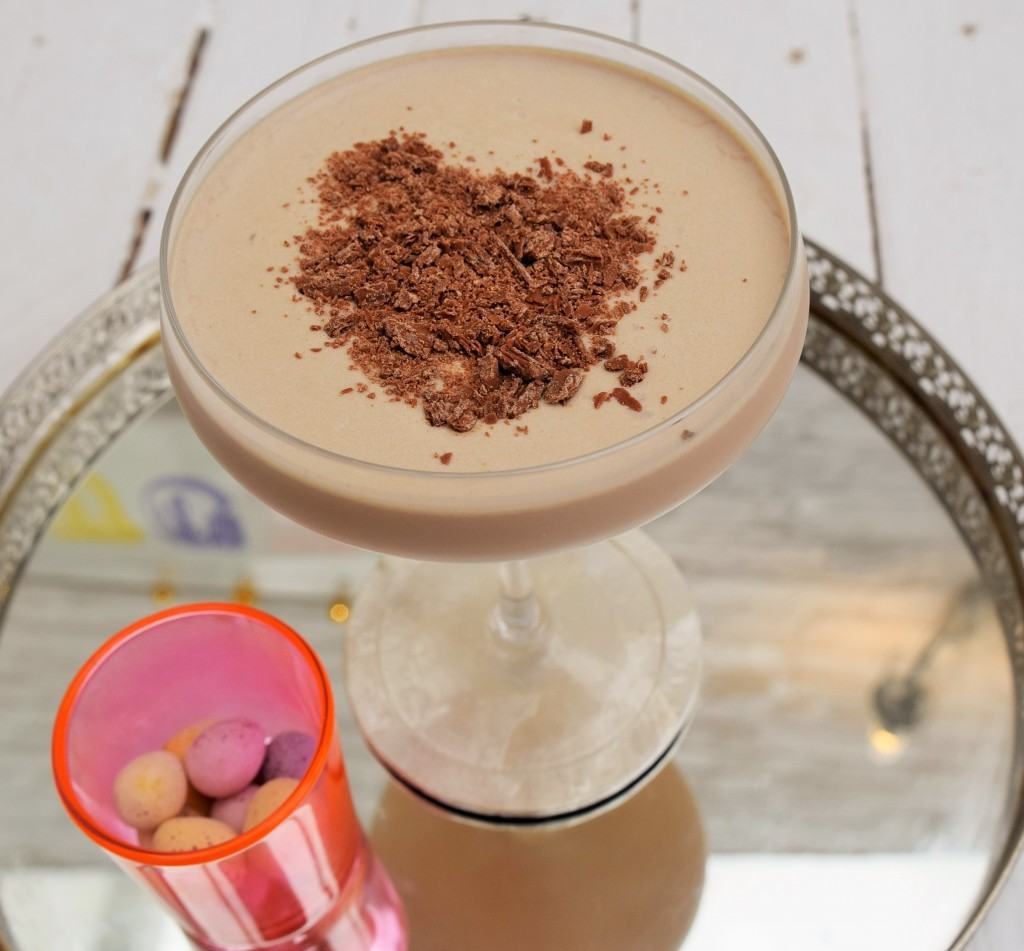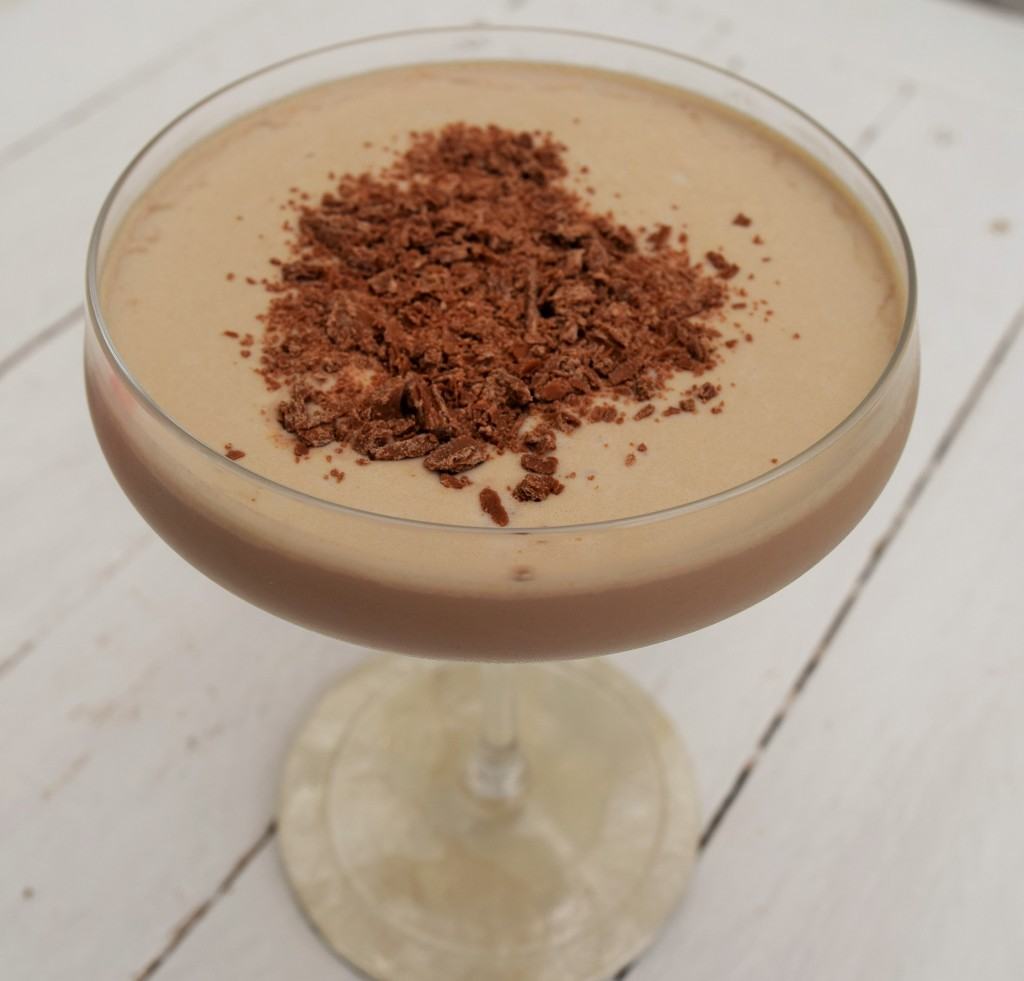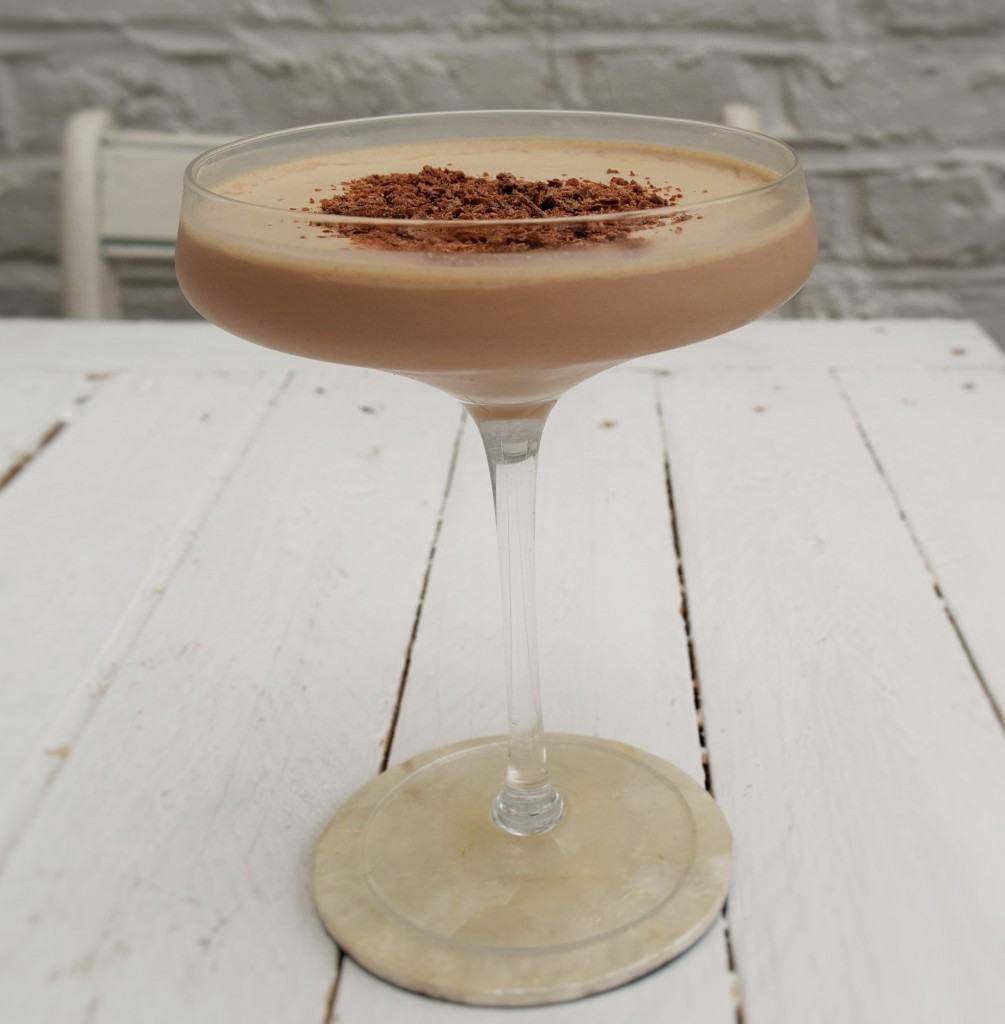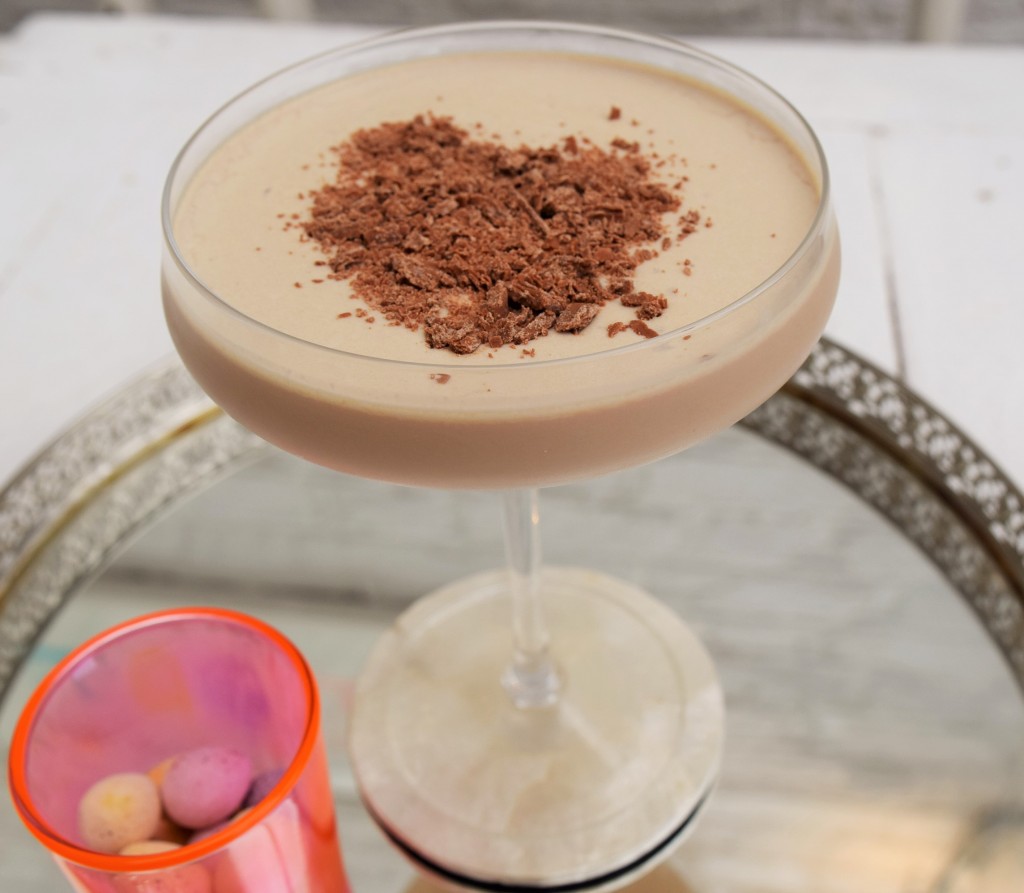 Boozy chocolate, what's not to like. I think this could be my new favourite pudding replacement. And it could also be the the downfall of my family this Easter when I make them for everyone to enjoy.
Have a wonderful Easter and a restful long weekend.
Lucy x
Chocolate Martini Recipe
Serves 1
You will need a cocktail shaker, ice and a martini style glass
50ml Chocolate Baileys
50ml Creme de Cacao
25ml Vodka
75ml double cream
Flake for sprinkling
Add a good handful of ice to the cocktail shaker. Pour on the chocolate Baileys, creme de cacao, vodka and double cream. Give the whole lot a good shake until chilled. Pour into your a martini-ish glass and sprinkle on some Flake. Sip and enjoy.