Snowball Recipe
It must be time for a festive drink by now? I have been asking myself this for the past week, even at such unearthly hours at 9.30 in the morning. It seems over Christmas normal drinking hours don't apply and a glass of Baileys with your breakfast is de rigueur. Having said that it was my book group christmas drinks last night and present mood is I don't care if I never drink again due to Prosecco abuse. However, realistically within the hour I will be contemplating this weeks Friday Cocktail, the Snowball, and I will enjoy every minute of it.
Everyone surely remembers a Snowball from their childhood.  They used to come in little bottles and my sister and I were always allowed one at Christmas due to their childish deliciousness and the fact they were almost non-alcoholic. We then were reintroduced to the Snowball by some friends a few Christmases ago and I have never looked back. My lovely friends made their Snowballs adding the one ingredient which I think takes it into a realm, which is just a touch of Sherry. This gives the whole affair an almost trifle like flavour and makes it even more drinkable.
At less than £10 a bottle, it's well worth investing in some Advocaat for the festive period. I am of the opinion that one Snowball is never enough and I fear you will agree with me on this. Having missed on out on drinking these since the 70's you will have a great excuse to make up for lost time. Even if you do have to start drinking them at 9.30 in the morning *don't judge me*.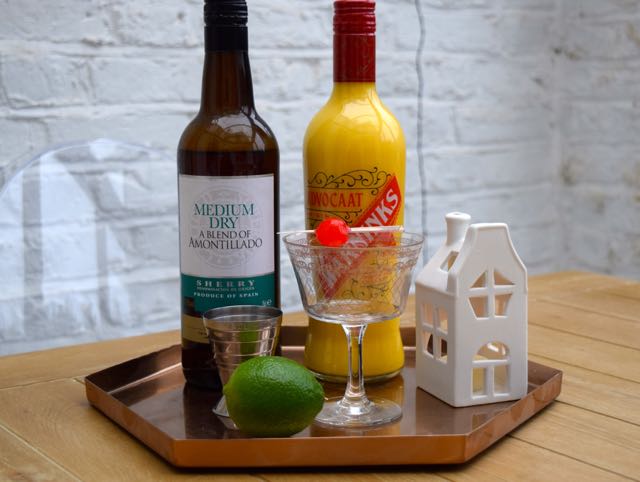 Here's the super festive line up for my Snowball. Minus the lemonade, because I was either a) hungover b) tired or c) all of the above. Anyway, here's the lemonade money shot to make up for it.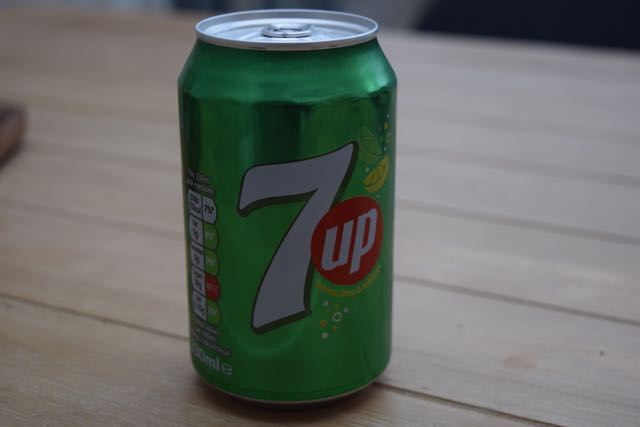 Make a start of this super festive affair by adding a big handful of ice to your cocktail shaker. I have a lovely new one, which is fashioned out of a Kilner jar and it's great.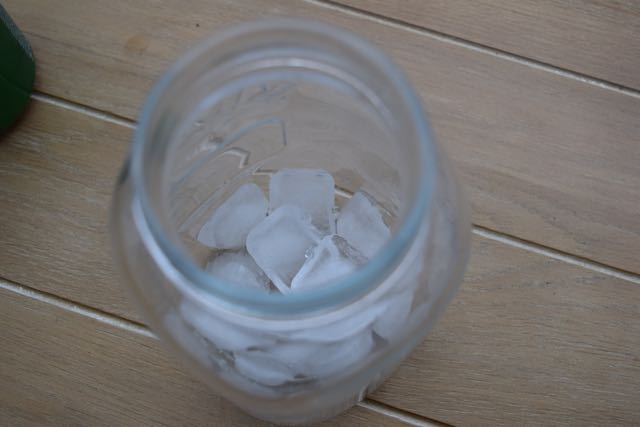 Next into your shaker, pour in the custard yellow Advocaat and the splash of Sherry.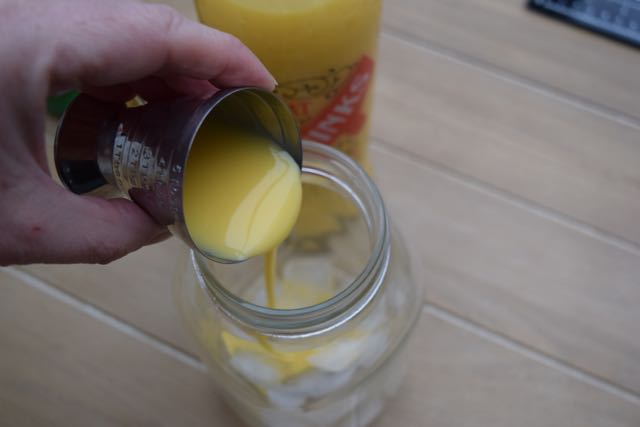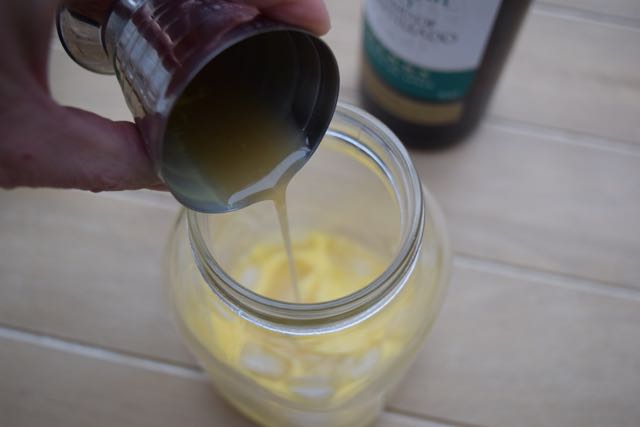 Lastly into the shaker squeeze in the juice from a quarter of a lime then put the lid on and shake the whole business until good and chilled.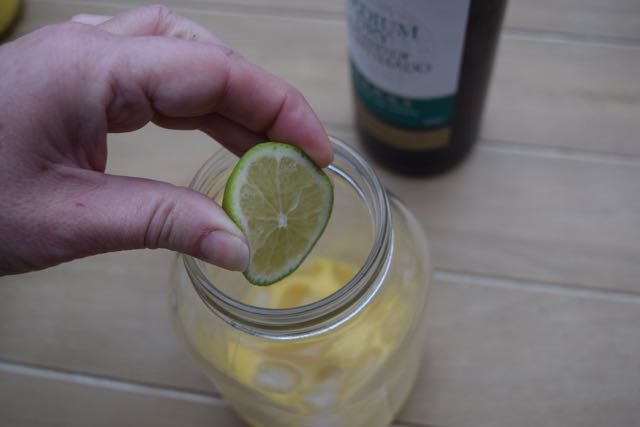 Ooh, that's a very unfestive looking hand.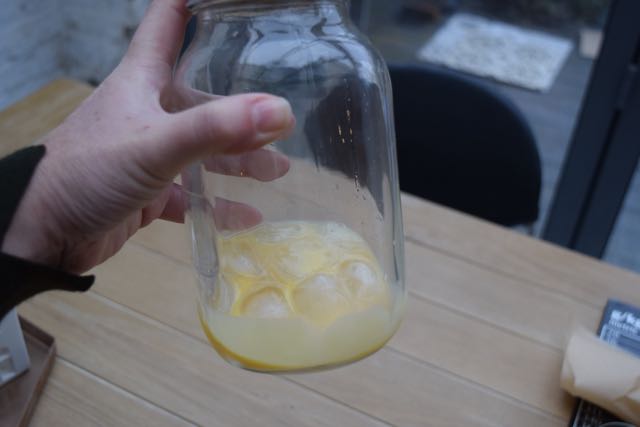 Pour this into a lovely, stylish glass then top with lemonade, to your liking. Pour slowly or you will get quite the head on this.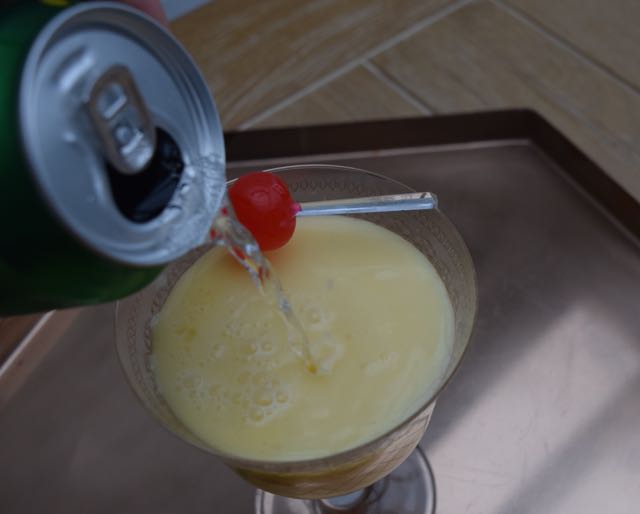 Make sure you have garnished this Christmas treat with a Maraschino cherry then try not to gulp down in one go, such is the delicious nature of this cocktail.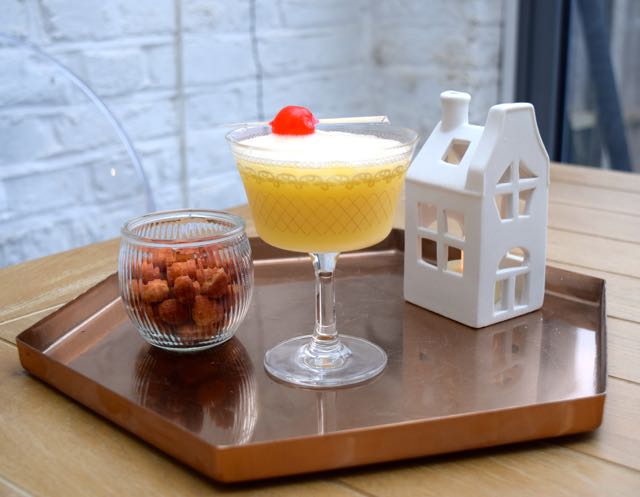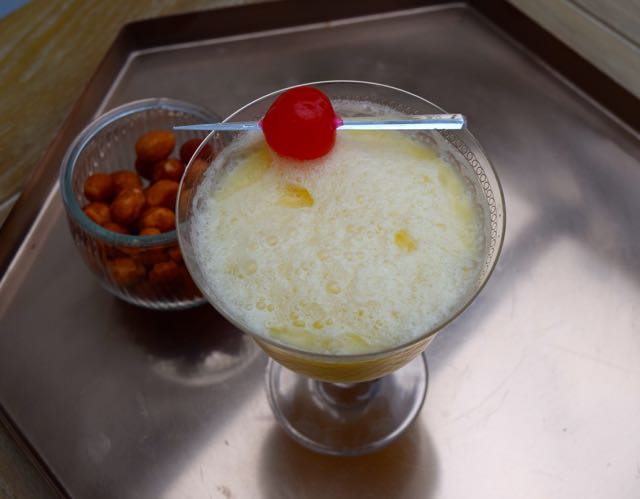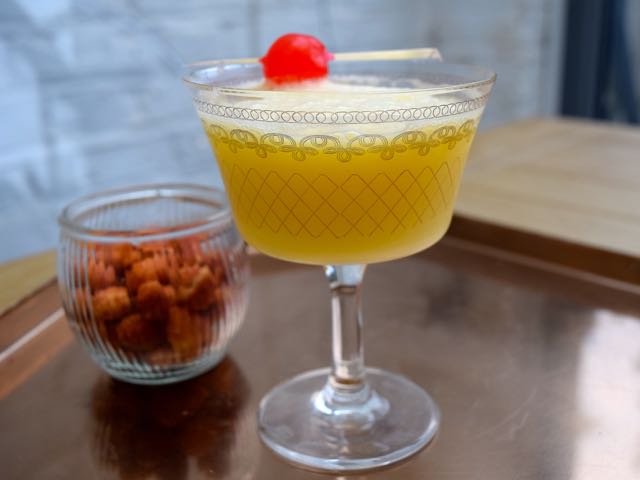 It's finally here. The final Christmas furlong and my goodness you deserve a sit down with a drink in your hand on this Festive Cocktail Friday. Make it a Snowball and be transported back to the 70's, but without the power cuts, avocado coloured bathroom suites and bell bottoms.
Have a wonderful Christmas, everyone of you and see you on the other side.
Lots of love
Lucy x
Snowball Recipe
Makes 1
40ml Advocaat
15ml sherry
juice from a quarter of fresh lime
Lemonade to top up
Maraschino cherry to garnish
Take a cocktail shaker and add a handful of ice. Pour in the Advocaat, sherry and lime then shake until super chilled.
Pour into a festive glass then top up with lemonade. Garnish with a cherry on a cocktail stick. Sip and feel so Christmassy.