Amaretto Chocolate Pudding Recipe
This week, I have been offering delicious, simple dishes which are failsafe dinner party and family specials. We have now reached the dessert course, hooray. I am never usually stuck for a choice of pud to serve to friends, however, I do love finding new options to bring a smile to already pretty full faces. And here's where my Amaretto Chocolate Pudding stands up to be counted.
This new discovery of a dessert is a total godsend. It's quick, can be served warm or chilled and it's incredibly tasty. I love the almond flavour Amaretto adds and with the addition of crumbled Amaretti biscuits this is a positive almond-a-thon. Add dark chocolate, and this custard style pudding is completely to die for. I have made this Amaretto Chocolate Pudding at least 4 times since I discovered it and I have yet to tire of it. I have only served it chilled so far as I have had to prepare it in advance but I can imagine if you serve it warm, it would be like a slightly thickened boozy hot chocolate sauce, so nothing to dislike there. This brilliant recipe comes via the BBC Food website and is a Gennaro Contaldo original, thank you Gennaro.
Whether you have guests to entertain this Bank Holiday weekend or not, I would certainly recommend impressing them with this simple Amaretto Chocolate Pudding. Just don't tell them quite how simple it is to make.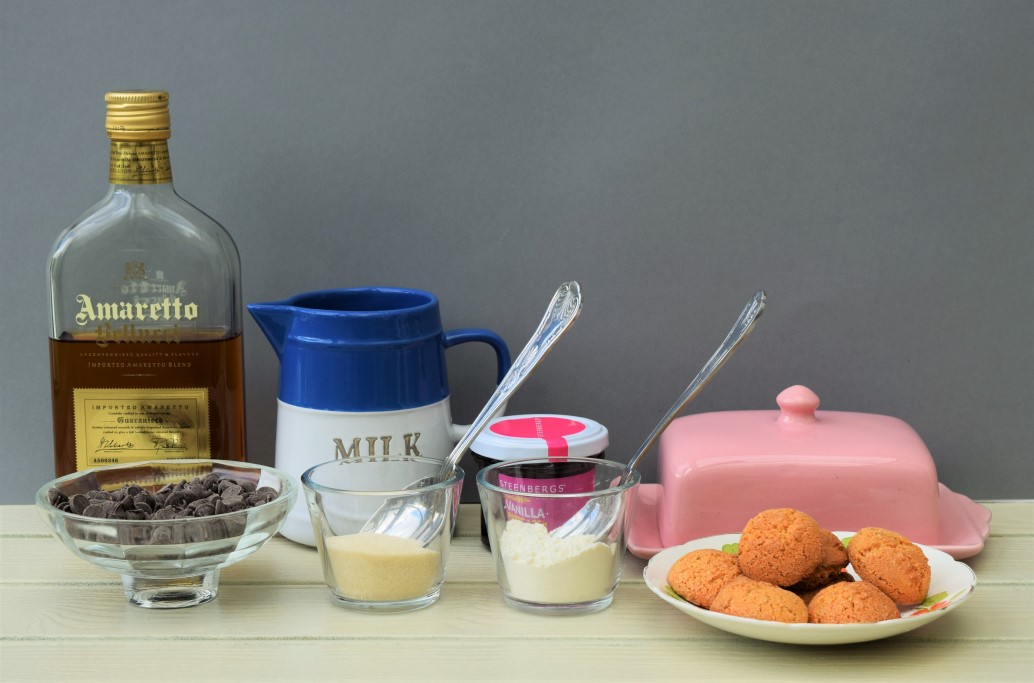 Here's the almond based line up for this pudding. My Aldi based Amaretto still going strong there, and delicious it is too. There's not much to making this pud, so let's make a start with the scant instructions.
Pour your milk into a jug or small pan and heat in the microwave or on the stove until just starting to boil.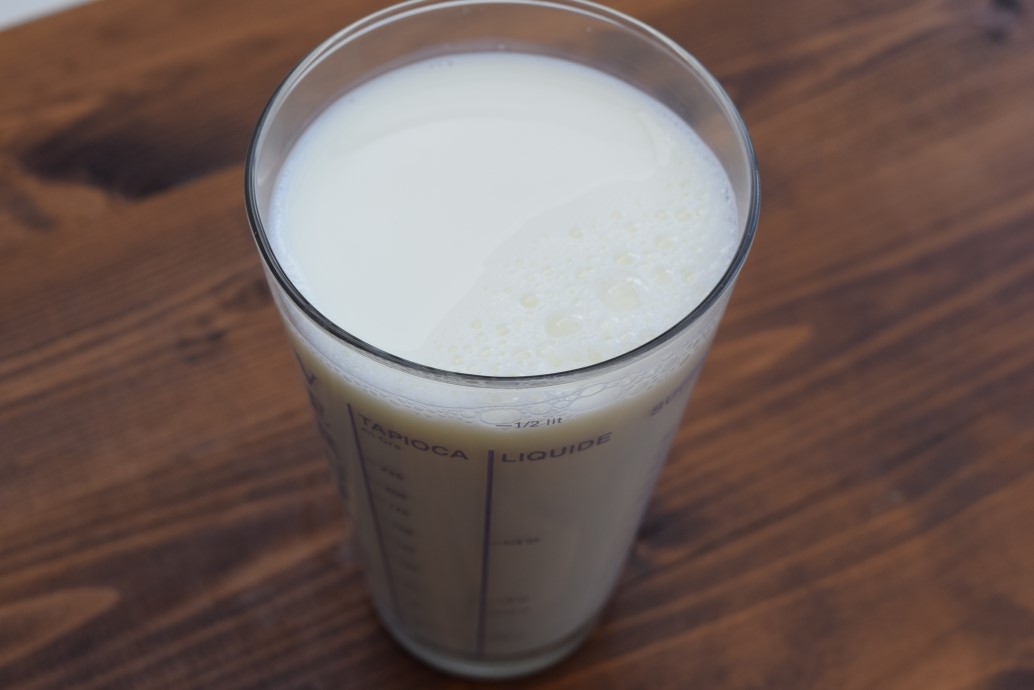 Pop this to one side for the moment then take another medium to large sized pan and whisk together the flour, sugar and vanilla paste or extract.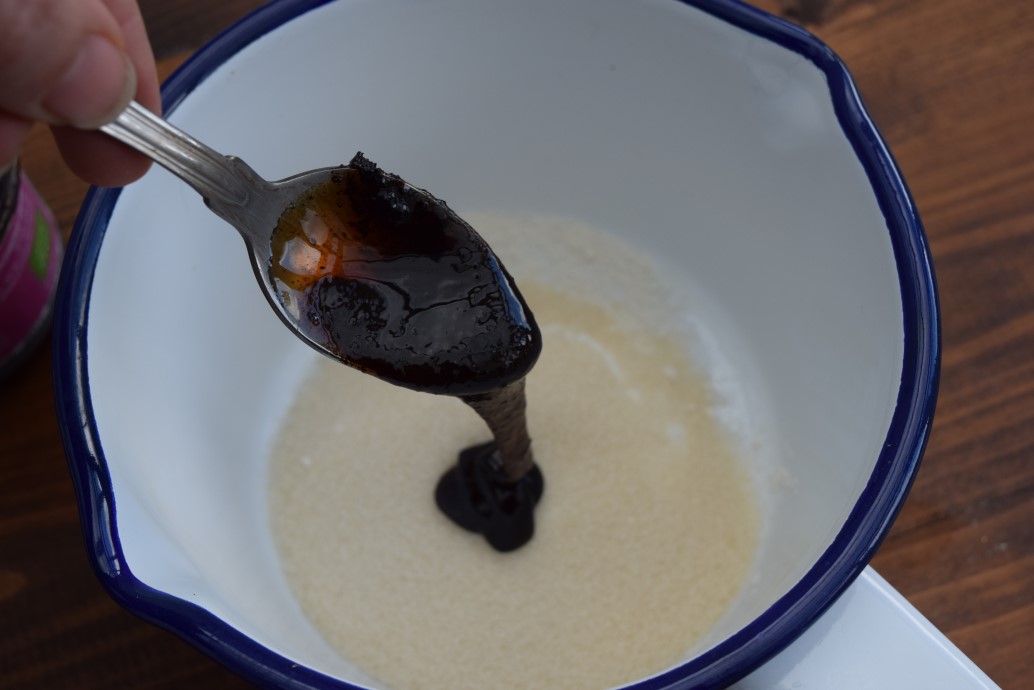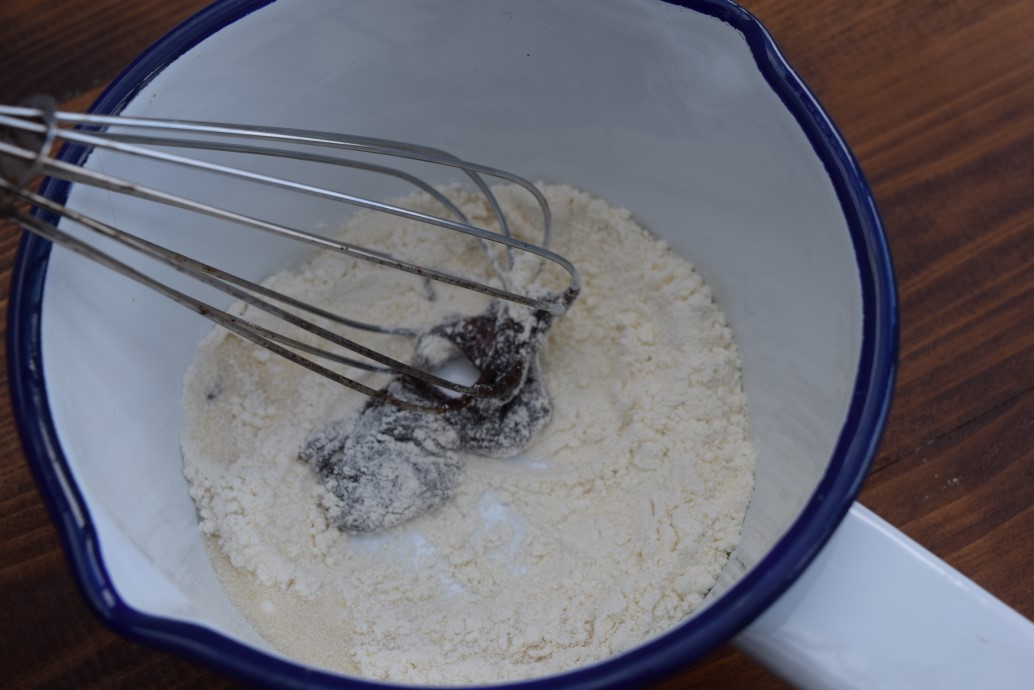 Gradually whisk in the warmed milk making sure you incorporate all the flour and have a smooth texture.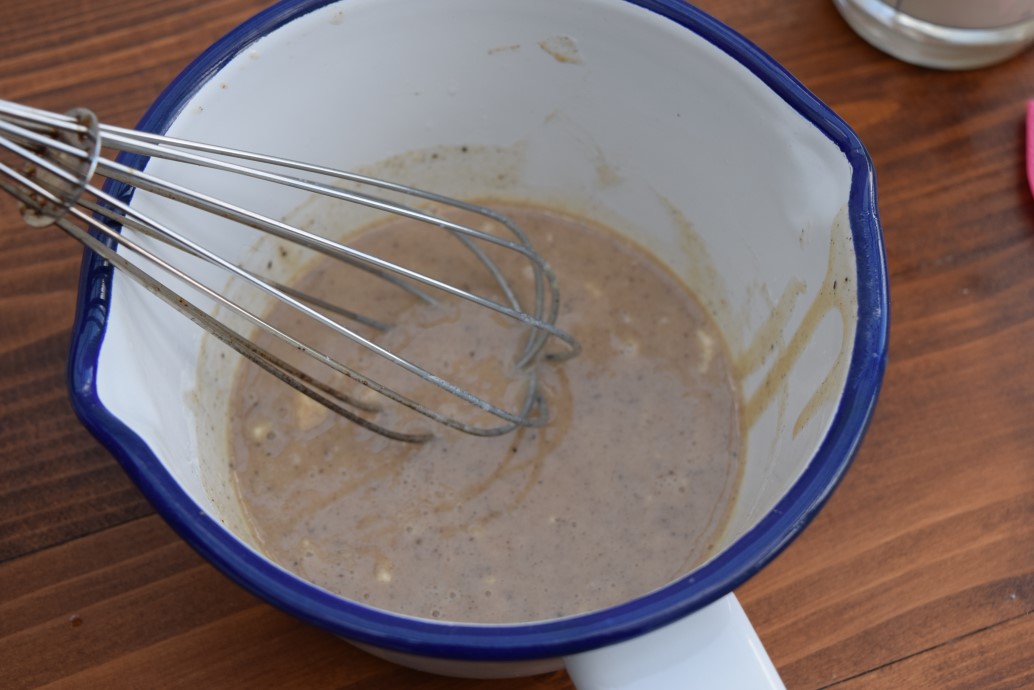 Once you have added all the milk, pop the pan on the stove and gently heat the mixture, whisking continuously, until it's bubbling away quietly. This will take a few minutes, and make sure the milk doesn't catch/burn on the bottom of the pan.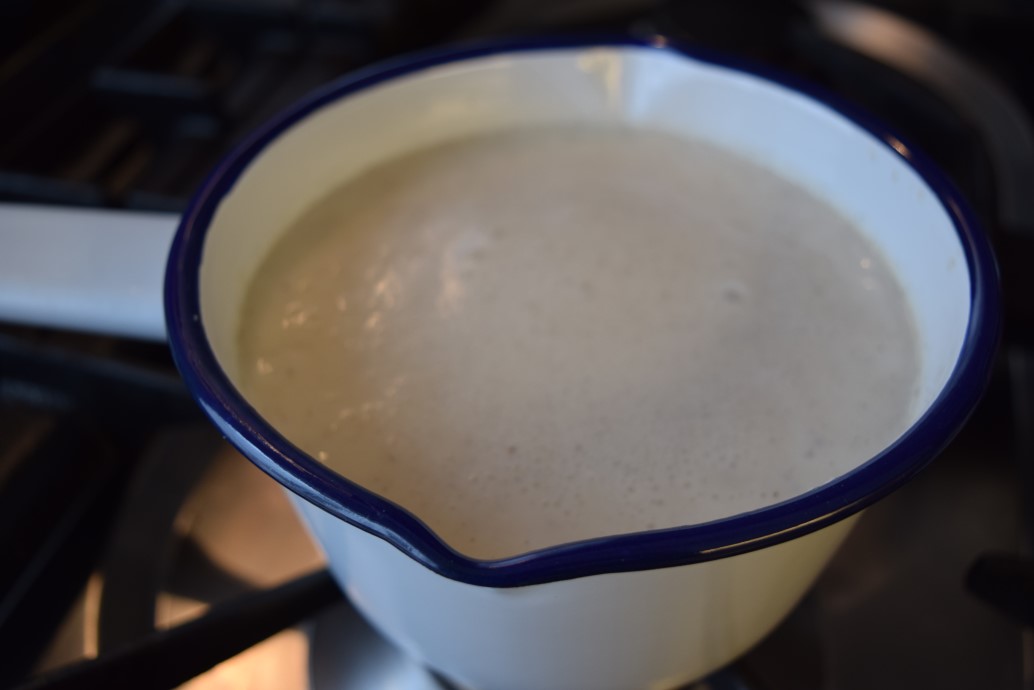 Pour the Amaretto liqueur into the mixture, whisk again and bring back up to the simmer.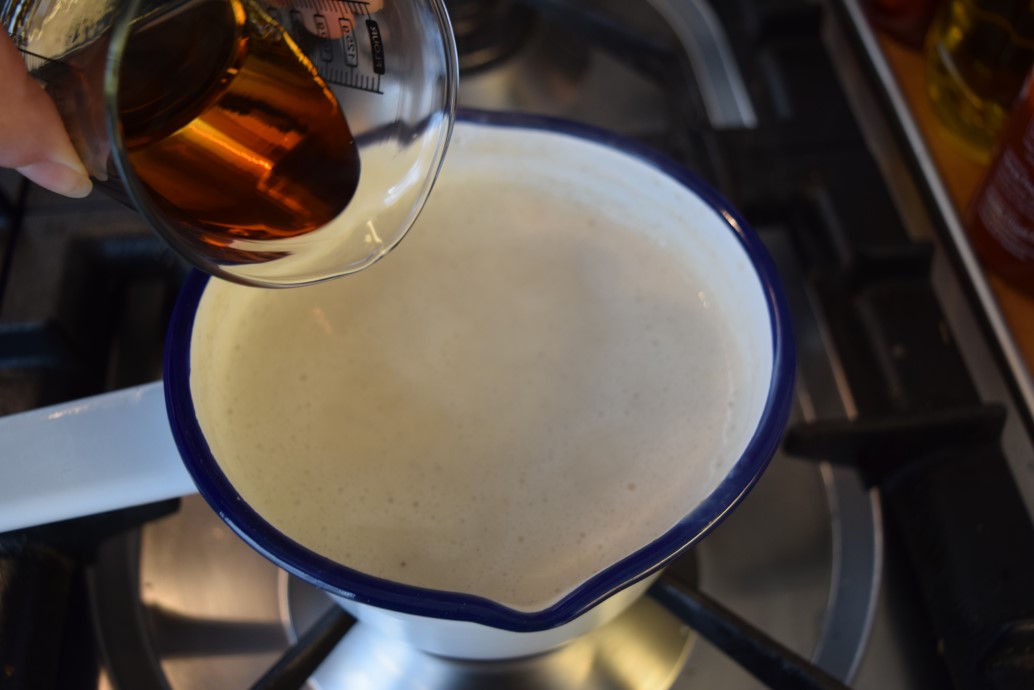 Finally, take the pan off the stove and whisk in the chocolate and butter until you have a smooth chocolate custard style mixture.
Drool.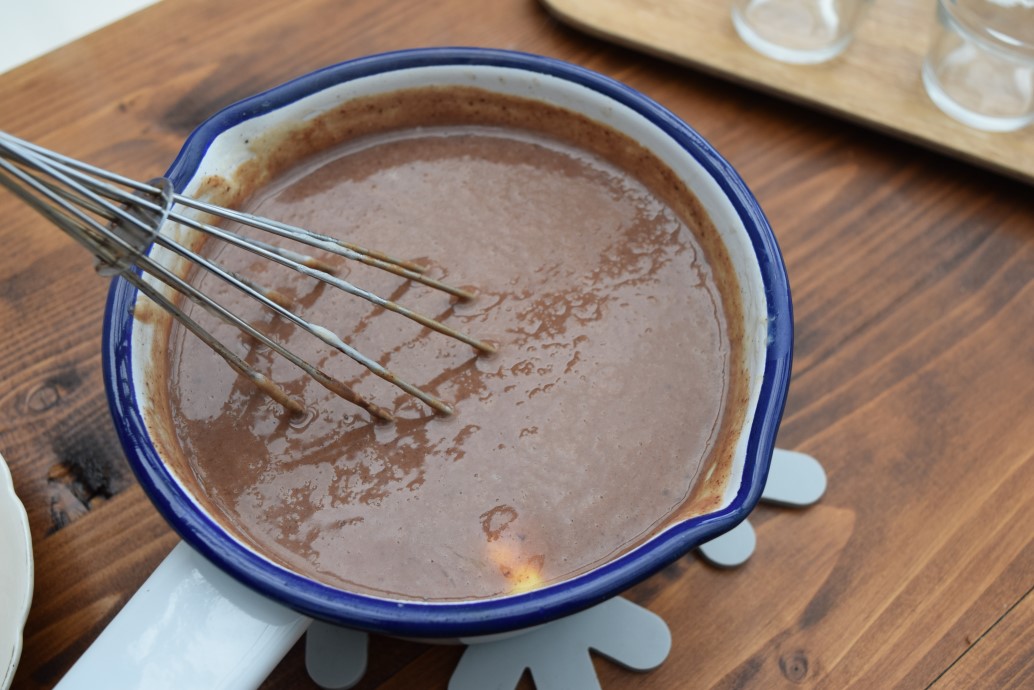 As you can see, I should have used a bigger pan but I'd just bought this cute enamel one and wanted to show it off. Pour this molten, almond, chocolatey custard into your tiny serving cups or pots and leave to cool slightly on the side. At this point, crumble on a couple of Amaretti biscuits for that extra bit of crunch. If you are going to serve warm – this will be ready to go once cooled slightly. If serving chilled, pop in the fridge after the cooling period and leave to chill and set to a wobbly custard consistency for at least 3 hours. Either way, make sure you lick the pan.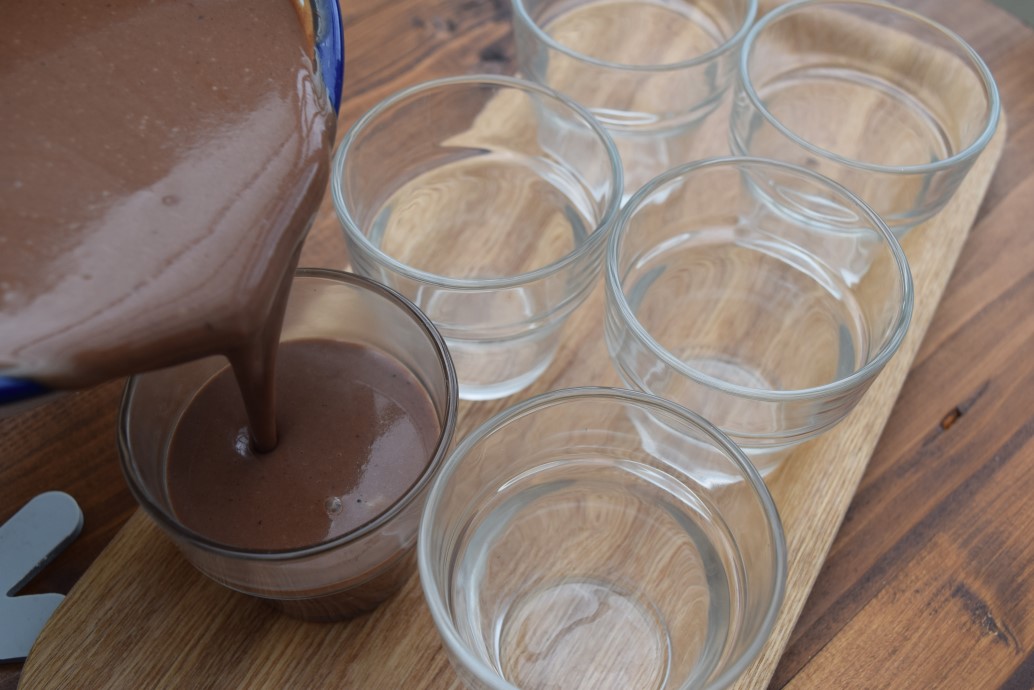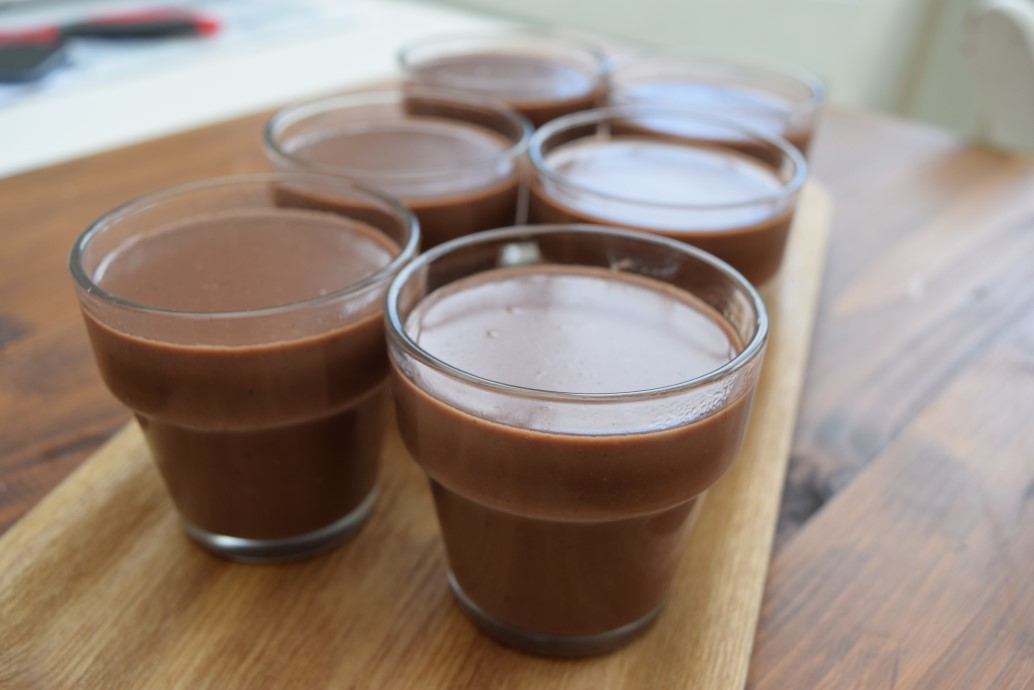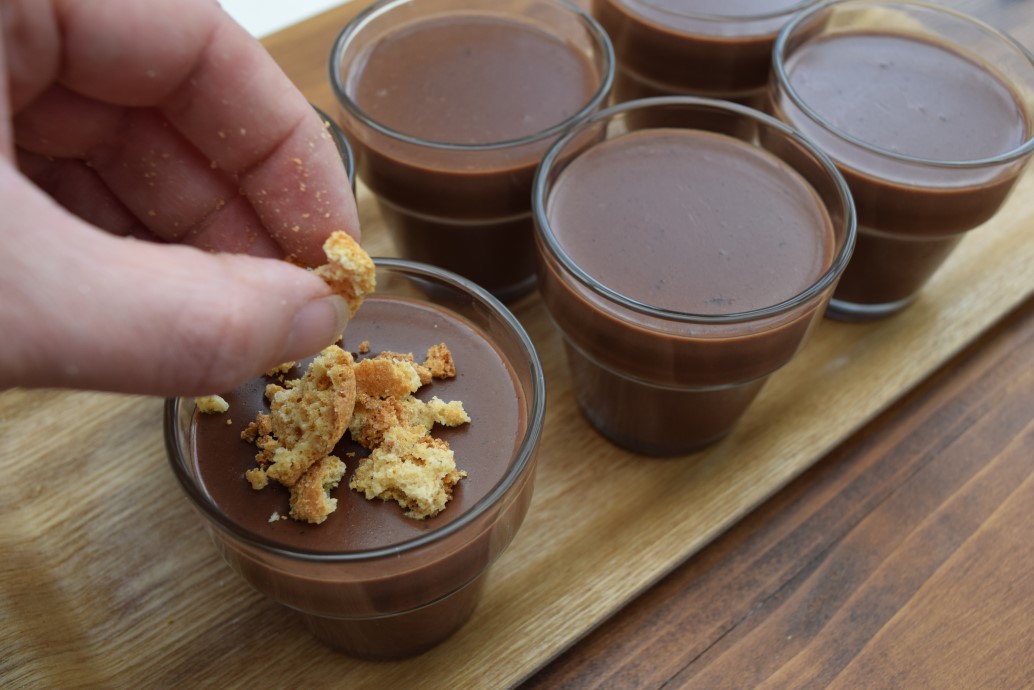 Feel free to add a touch of edible glitter too, for that hint of pizzazz. That was really just an excuse to use the word pizzazz.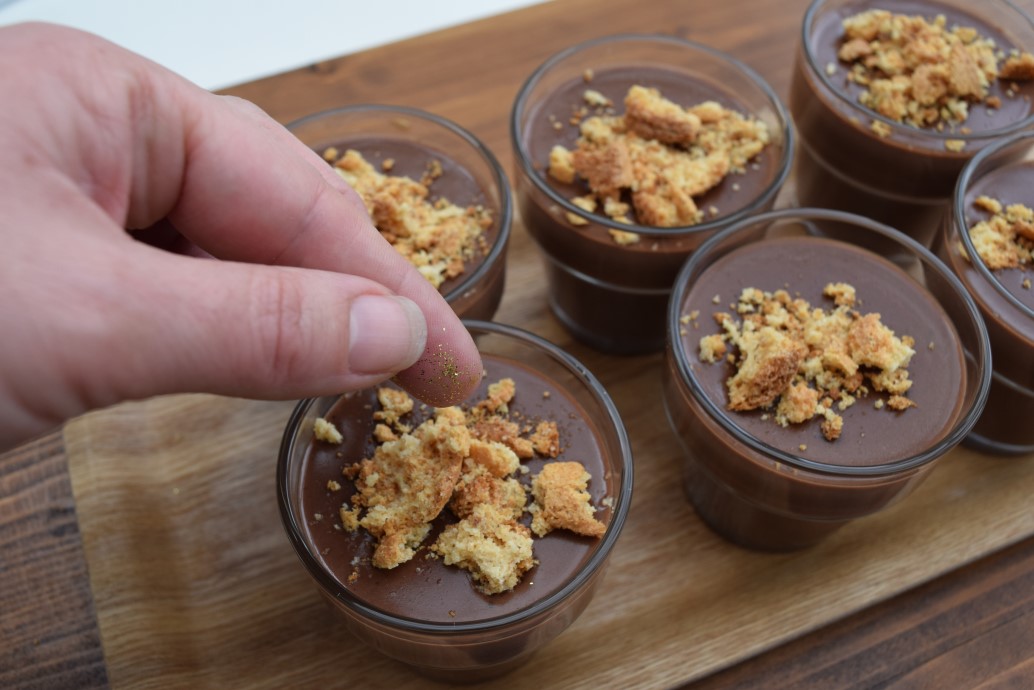 Serve these tiny pots of wonder with extra Amaretti biscuits on the side.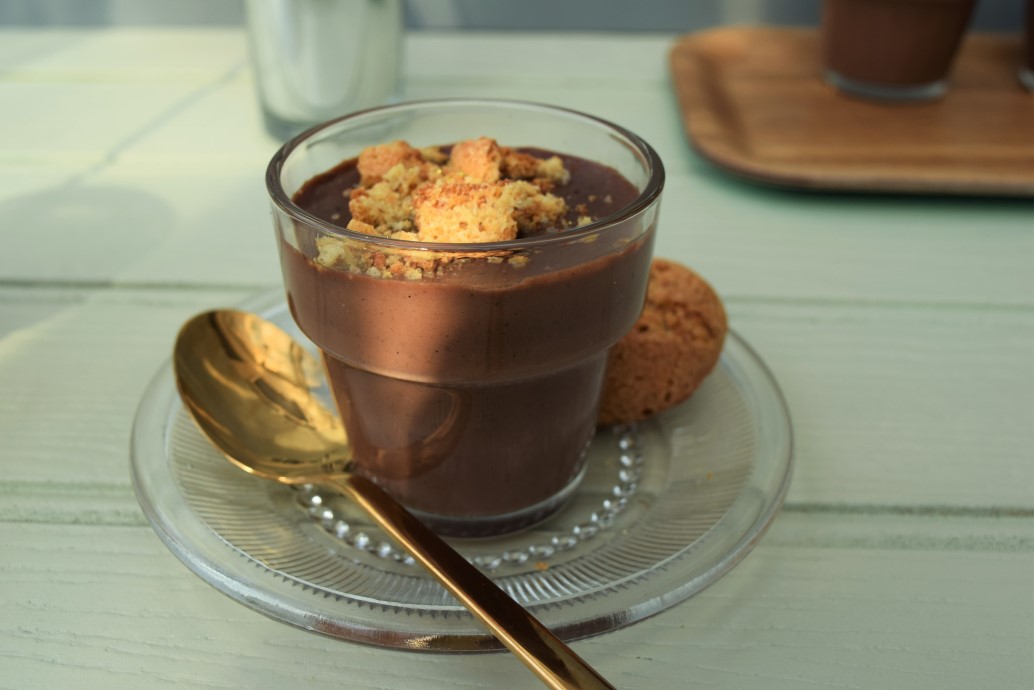 Sunlight optional and not always available.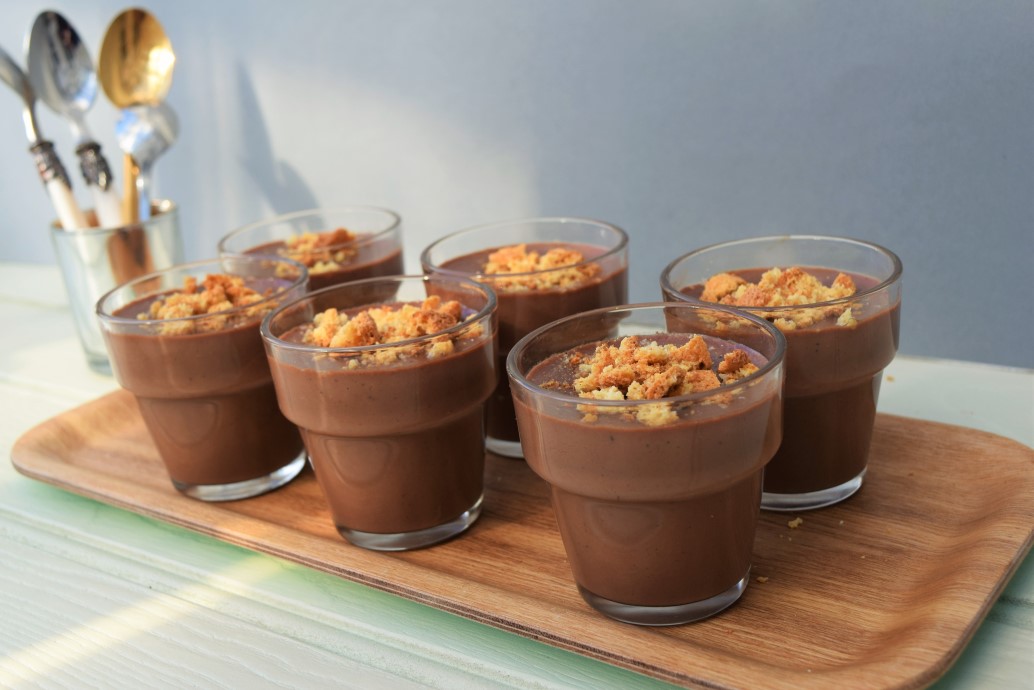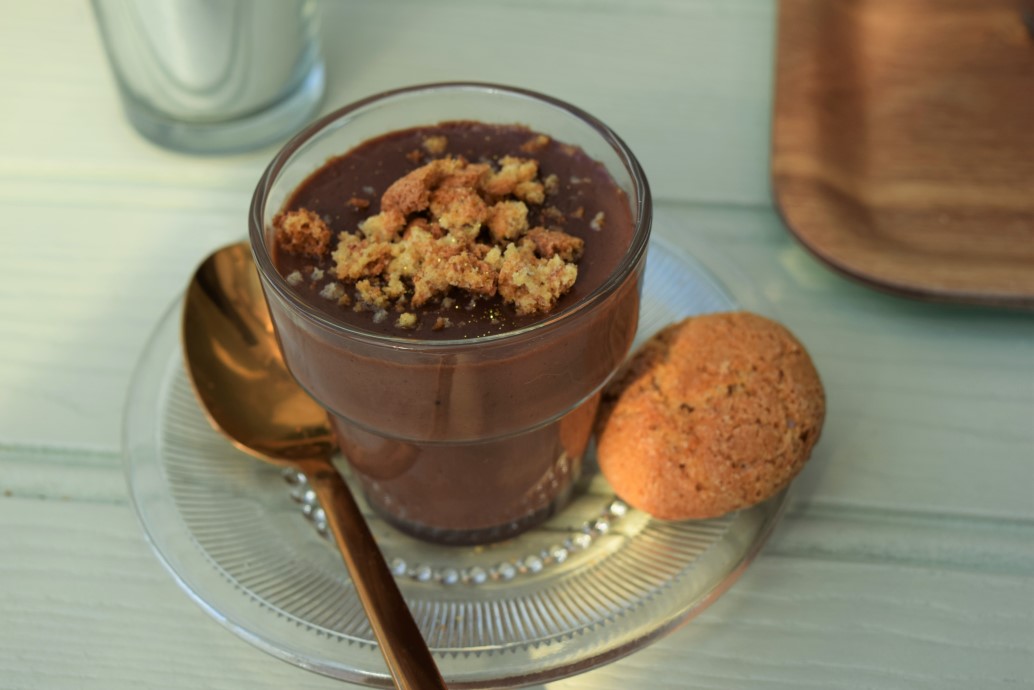 I can't sing these Amaretto Chocolate Puddings praises highly enough. I am almost starting to bore myself with how much I have been going on about these tasty treats. And, in the name of research, I have eaten at least 6 of these and put on at least 2lbs worth of pudding based weight. I am happy to confirm, it was worth every mouthful.
Lucy x
Amaretto Chocolate Pudding Recipe
Makes 6
You will need a saucepan and 6 cups or pots for the pudding
500ml milk, full fat or semi skimmed would be best
1 heaped tablespoon plain flour
2 tablespoons caster sugar
1 teaspoon vanilla paste or extract
80ml Amaretto or any other almond liqueur
100g dark chocolate chips or chocolate cut into chunks, chocolate with at least 50% cocoa is best
50g butter
3 or 4 Amaretti biscuits, crumbled for garnish and edible glitter if you like
Take a jug or small pan and heat your milk in the microwave or on the hob until just coming to the boil.
In a medium sized saucepan mix together the flour, caster sugar and vanilla. Gradually whisk in the warmed milk then put on the hob over a low flame. Heat carefully, stirring continuously until the mixture is starting to thicken then cook for a further 2 to 3 minutes. Make sure the milk doesn't catch on the bottom of the pan.
Pour in the Amaretto liqueur, bring back up to the simmer then take off the heat and whisk in the chocolate and butter and stir until the mixture is smooth. The pudding will resemble a thin chocolate custard at this stage.
Pour into your chosen cups then leave to cool before chilling in the fridge if serving cold. If you are serving warm, leave to cool slightly before serving. Either way, served topped with crumbled Amaretti biscuits and a touch of glitter if you fancy. These keep well in the fridge for 2 to 3 days.