Overnight Fridge Porridge Recipe
As I am sure I have mentioned before, and stop me if I am boring you *don't*, breakfast has never been my favourite meal of the day. With those ciggie and sweet tea days behind me and my quest for a lower intake of refined sugar deliciousness continuing, I am still in search of the perfect breakfast. This quest does tend to count out quite a few breakfast options, cereal being one of them, which unbeknown to me, even the healthy options are packed full of sugars. So with the tasty option of a fry up ruled out, I decided to try these Overnight Fridge Porridge recipe.
And I am bloody glad I did. If you enjoy a creamy, nutritious, flavour laden breakfast this porridge is definitely the start to your day you need. I love a wholemeal toast and peanut butter type of start to my day, but sometimes I just crave something sweet, and here's where the Fridge Porridge wins it for me. You can add any bits and bobs you like, within reason, as I doubt a sausage would work at all here. I have included Chia seeds, although only a couple of teaspoons as these are quite calorific, my fave dried cranberries, honey and cinnamon. Although chopped apple, a spoonful of sugar free peanut butter or dark chocolate chips would also be amazing. You can really go to town using your imagination, and any old rubbish you have left in your cupboard which is nearing it's use by date.
The oats absorb the creamy yoghurt, milk and flavours overnight and become a thick, satisfying porridge, which you serve chilled, and adorned with extra fruits and a drizzle of honey or maple syrup. It doesn't feel at all healthy which is always a tick in the right box for me. And, one jar fills me up and keeps my hands out of the bloody great big tin of biscuits we still have left over from Christmas.
The inspiration for this lovely recipe comes care of Better Homes and Gardens, so it's a thank you to them. Dig around in the back of your cupboard today and see which combinations you would add to your Overnight Porridge Oats, or just eat them plain. They have such a luxurious texture and taste, the only adornment they need is a spoon.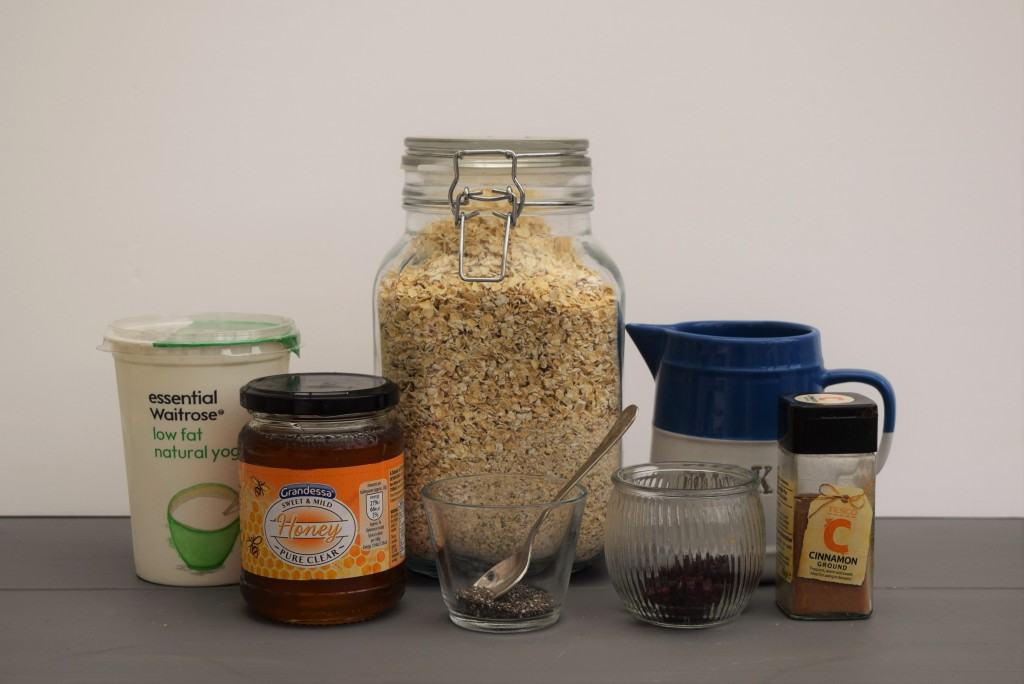 Here's the line up for the Overnight Fridge Porridge which includes all my favourites. As you know I am borderline Craisin dependent but chopped dried apricots, apples or raisins would all be brilliant here.
This simple recipe starts with a bowl. Measure in the yoghurt and milk then sweeten with honey. I used a tablespoon but you may need more or less, dependent on how sweet your tooth is.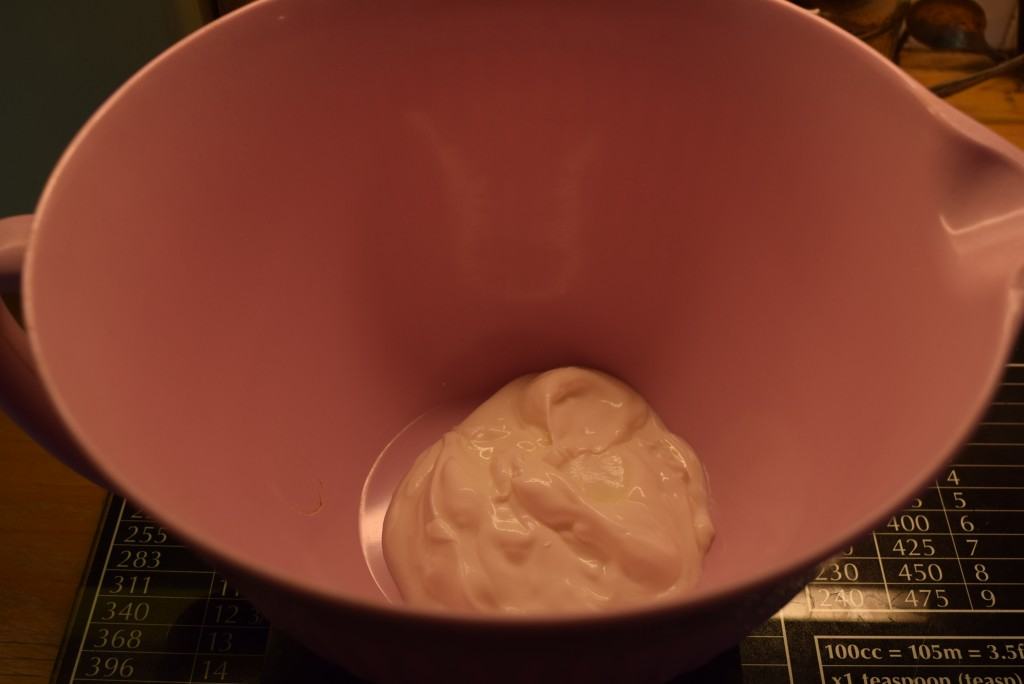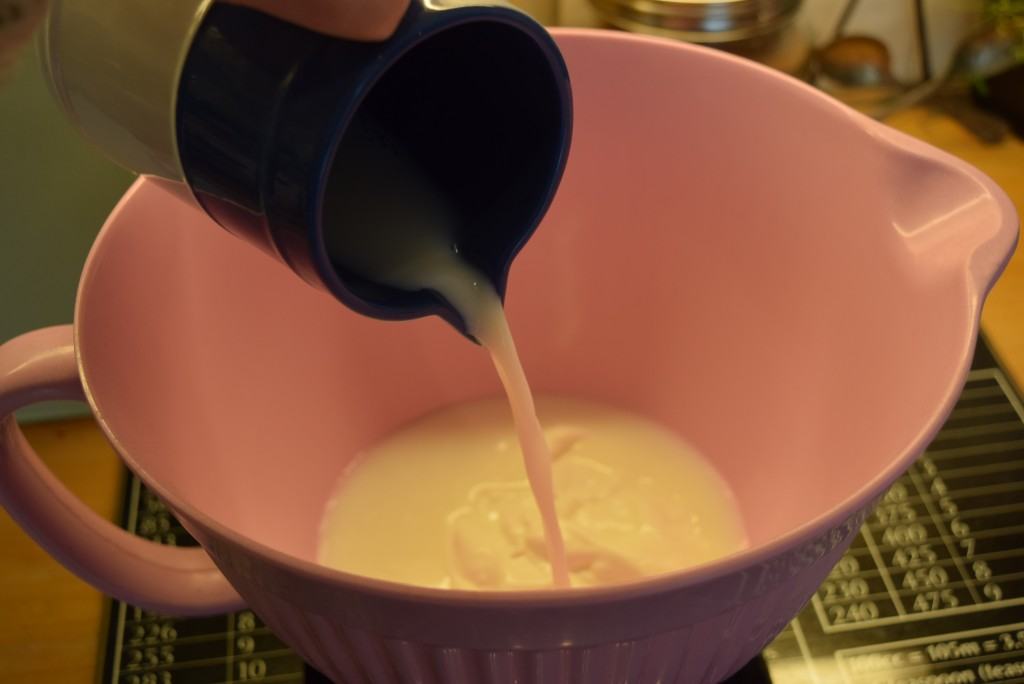 Next stir in some seeds, I used Chia, but sunflower or pumpkin seeds would also add a bit of texture.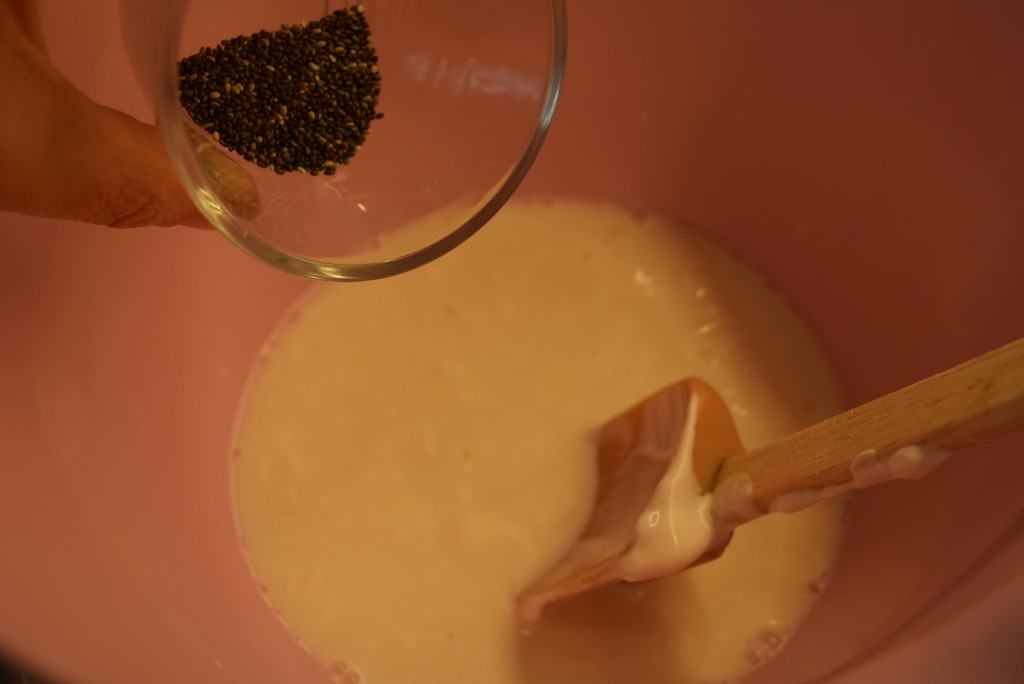 Next add some fruit and flavourings, dried cranberries and cinnamon were my chosen selection, but this is a great blank canvas for adding any of your top choices.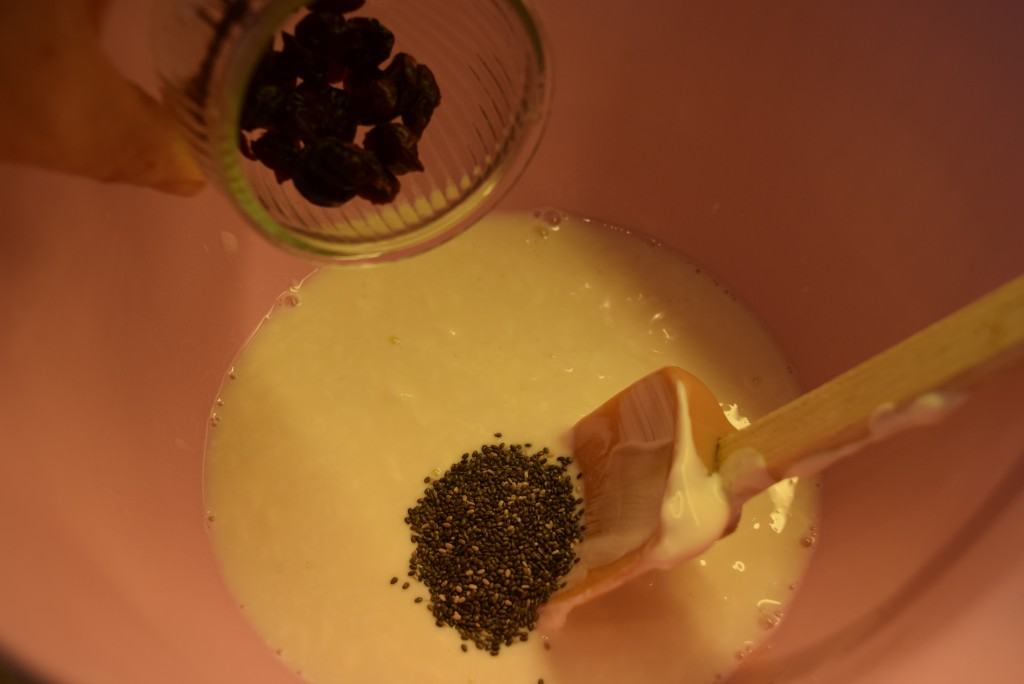 Give it a good stir then add the all important oats and mix again.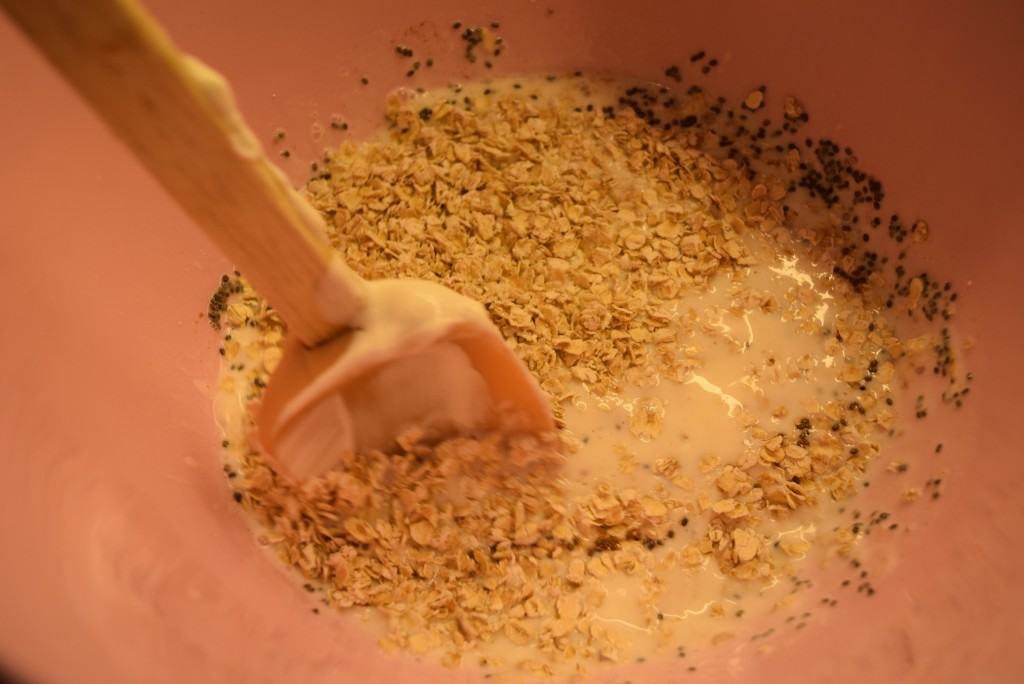 Pour or spoon the mixture into your two jars, ensuring you don't slop it all down the sides like I did. Put on the lids and give both jars a good shake.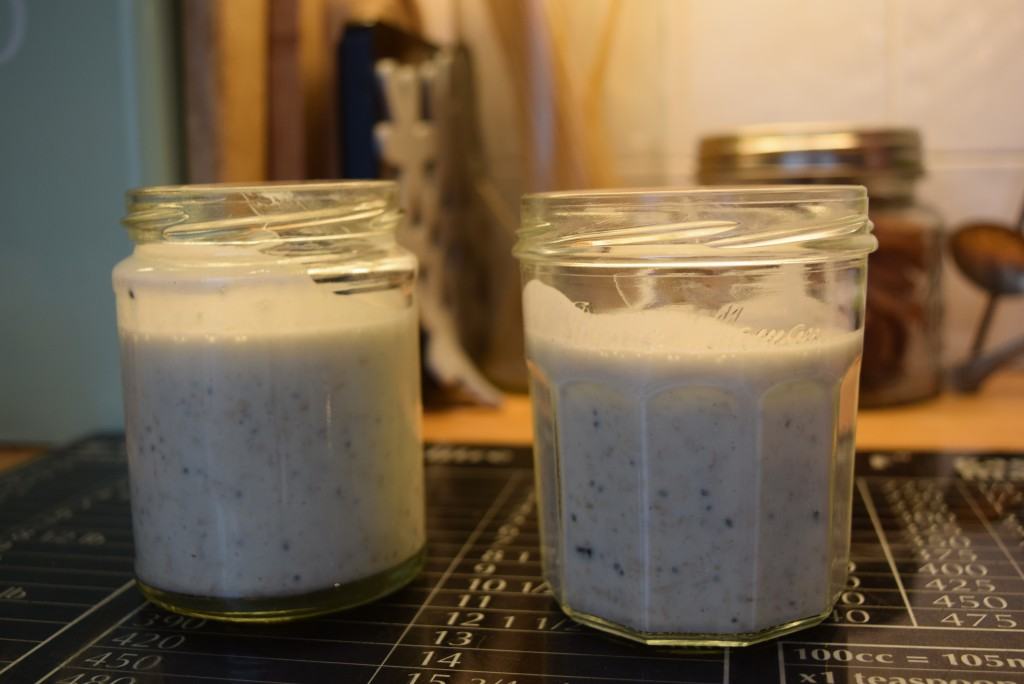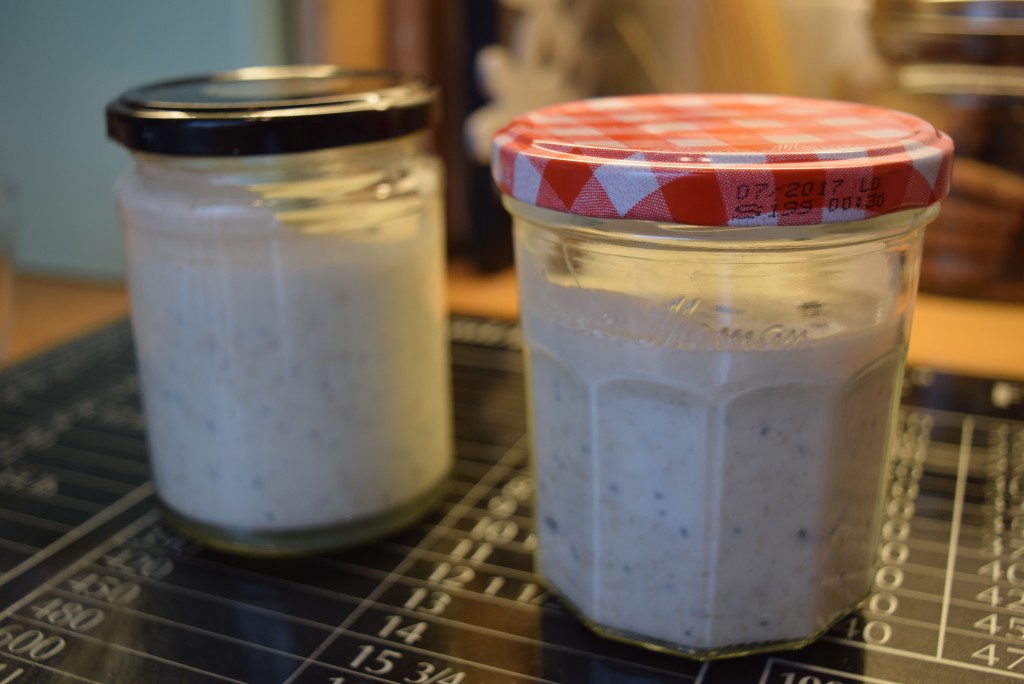 Leave these in the fridge overnight or for at least three hours, or up to three days.
When you are ready to eat this nutritious breakfast, give the oats a good stir.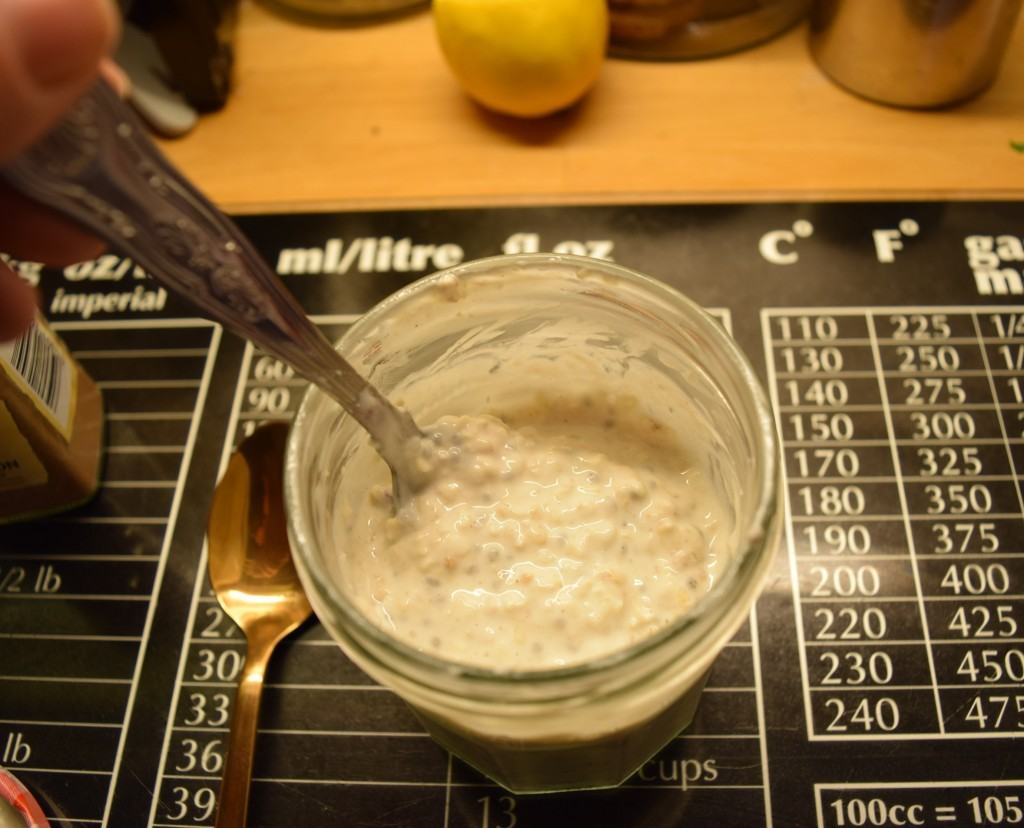 Then garnish with chopped nuts, extra honey or maple syrup and fruits.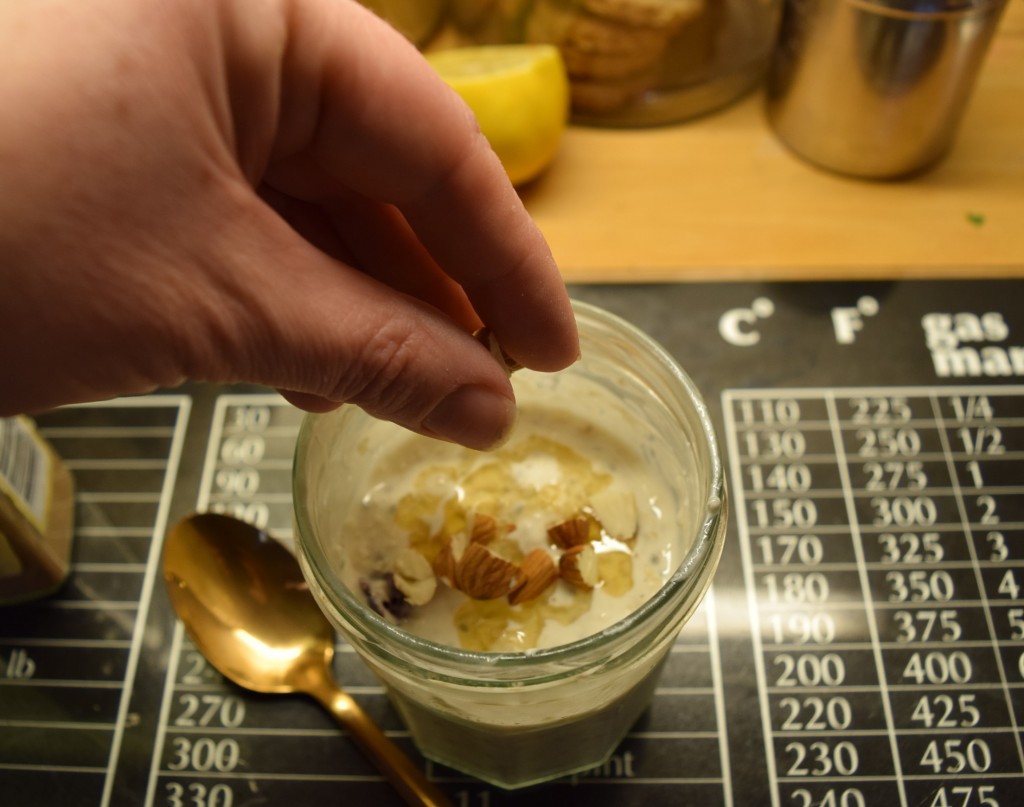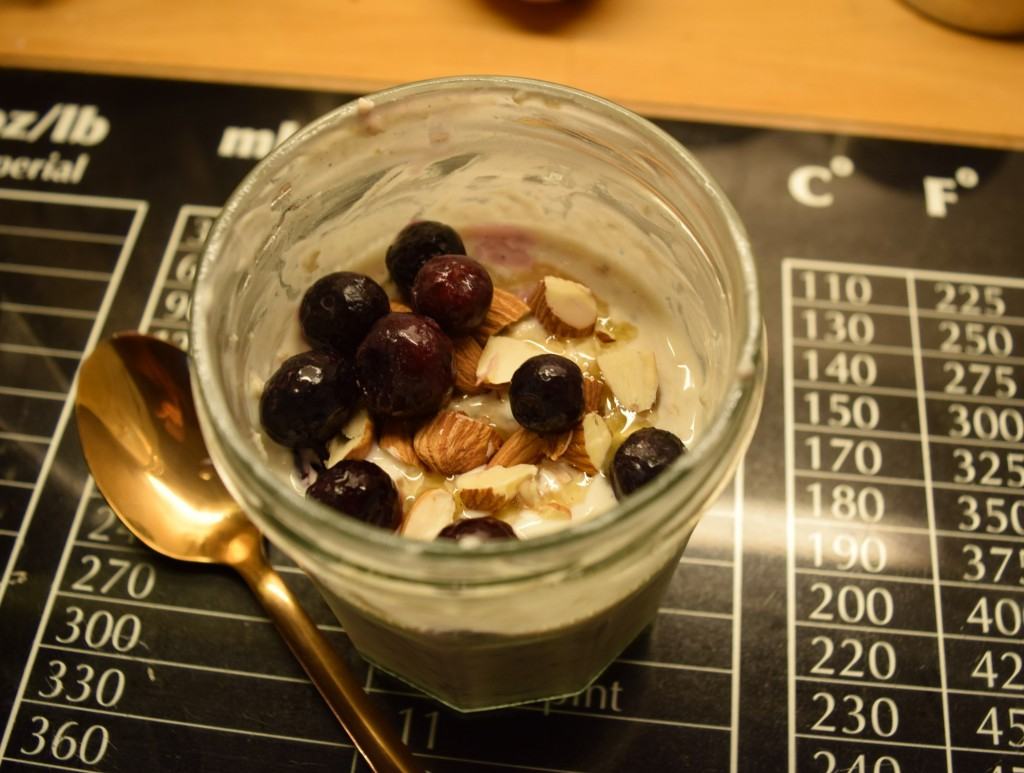 Wolf down this wholesomeness, guilt free and feel full and satisfied until lunch time.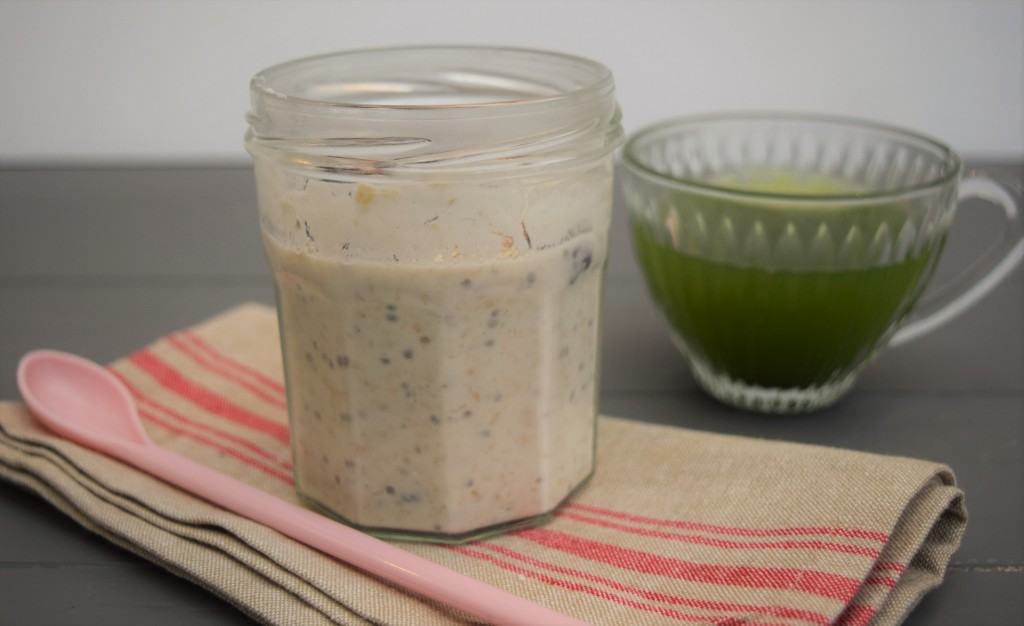 And it's brilliantly portable, just pop in your bag and eat when you get to work.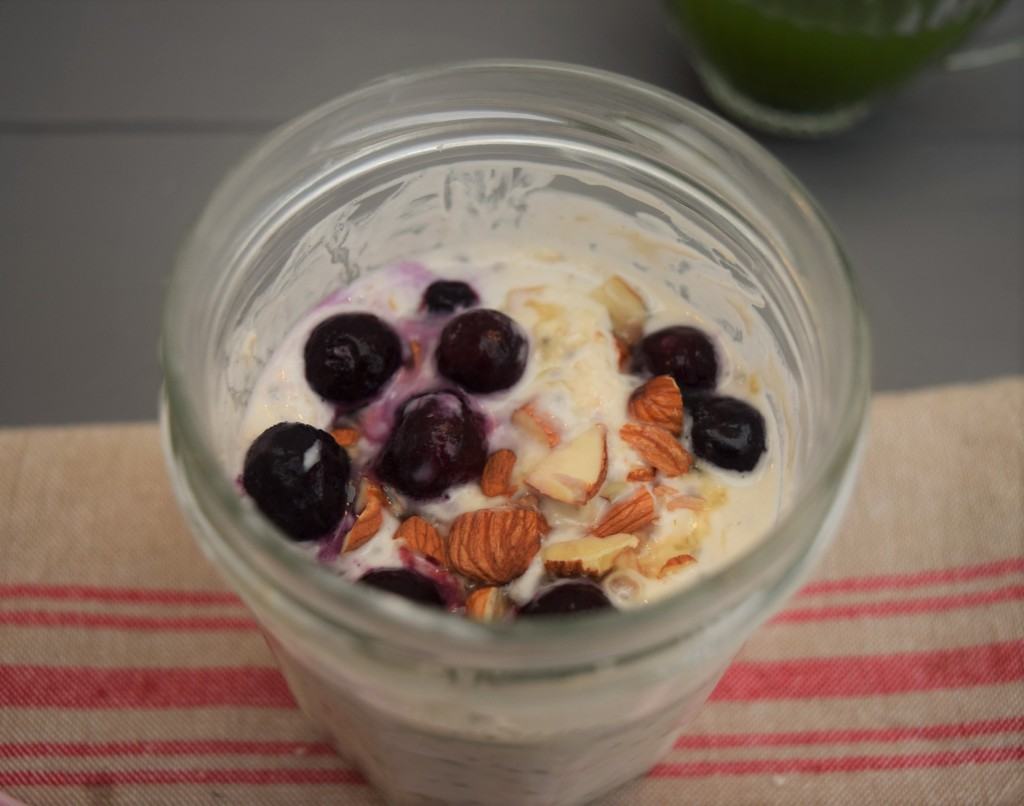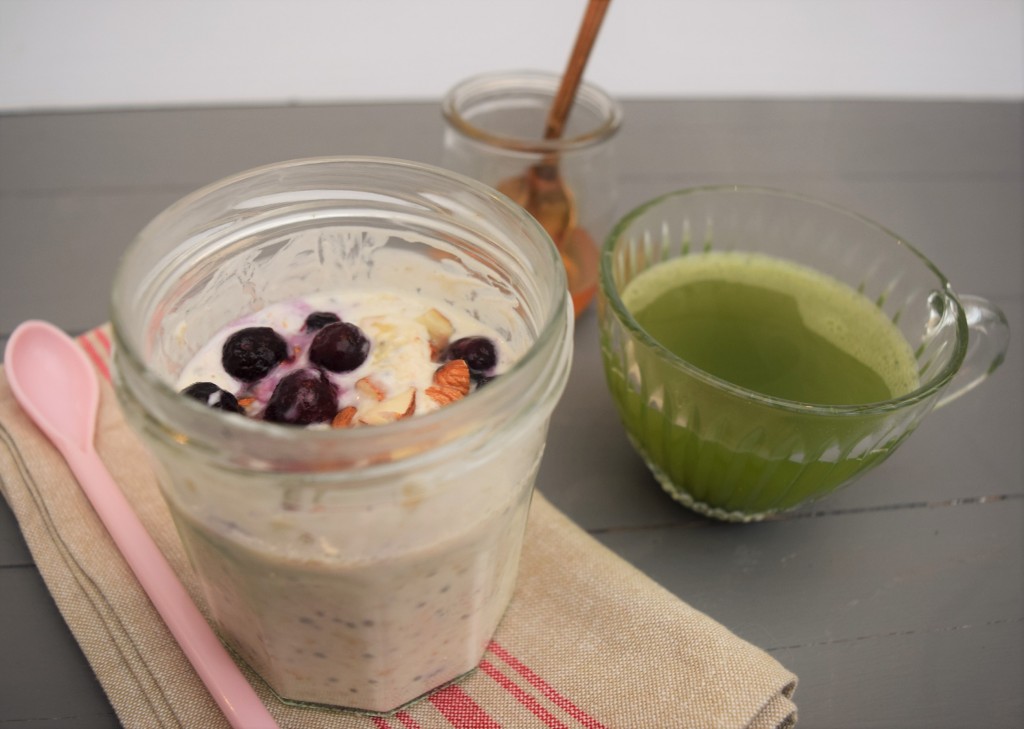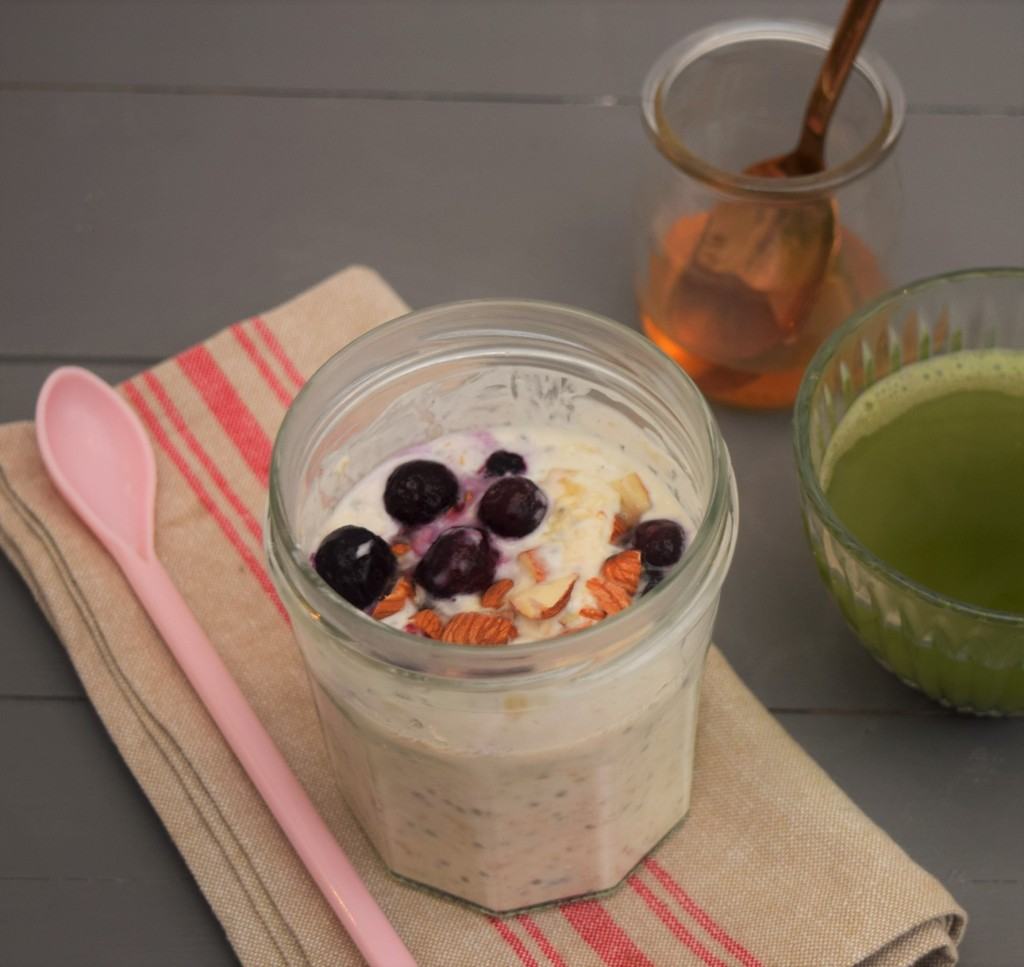 Tempting, portable, nutritious, this Overnight Fridge Porridge has some brilliant attributes. And it's simple and can be thrown together then left in the fridge to become perfect overnight. So at least one part of your day will be perfect.
Lucy x
Overnight Fridge Porridge Recipe
Makes 2 servings, each one being jam jar size
You will need two clean jam jars or pots with lids
165g yoghurt, Greek, low fat, flavoured, plain, up to you
150ml milk, cows, almond, coconut, again, up to you
1 tablespoon honey or maple syrup, you may need more or less
2 teaspoons Chia seeds or any seeds you enjoy
2 tablespoons dried cranberries, or raisins, apricots, cherries
A good pinch of cinnamon or ginger, a splash of vanilla or almond extract
60g porridge oats
Blueberries, raspberries, chopped nuts, chocolate chips, extra seeds, honey or maple syrup to serve
Take a bowl and add the yoghurt and milk. Stir in the honey, seeds, dried fruit and cinnamon or chosen flavourings. Pour in the oats and give the mixture a really good stir. Pour/spoon the mixture into two jars and put in the fridge for at least 3 hours or up to three days. Once you are ready to eat the fridge porridge, give it a stir then serve with additional fruit, chopped nuts and drizzled with honey or maple syrup.