Aperol Spritz Recipe
My lovely friend Saskia introduced me to Aperol last year. I had never heard of it before and as a rule of thumb, I swerve any spirits with an orange flavoured over tone. However, our wonderful afternoon spent sipping Aperol with friends, was just perfect and I have been drinking it ever since.
So, from me to you, here's your introduction to this brilliant vibrant spirit, with this Aperol Spritz. I love just a simple Aperol and soda but with the addition of the Prosecco, this cocktail is now complete. It's fragrant, colourful, refreshing, everything you could possibly ask for in a Summer drink.
It's been a manic week, juggling an impossibly busy job, endless GCSE revision *or not* and half term childcare, so for goodness sake, nip out and buy a bottle of Aperol, it's less than £15.00 per bottle and it will be such a delicious purchase, you will be thanking me for the rest of your life *slightly dramatic*.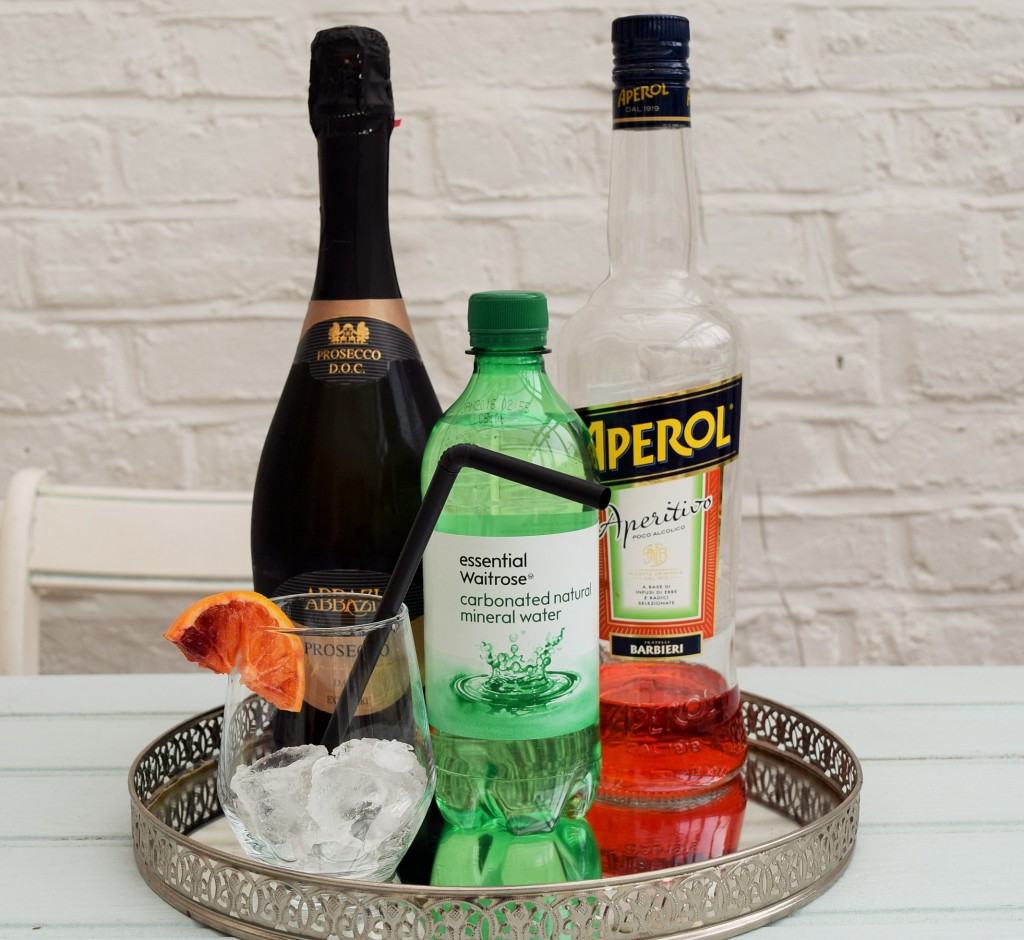 Here's the simple line up. As you can see, it's time for me to buy a new bottle of Aperol as I am down to my last knockings. As usual, I think I have been waiting for it to be on offer in Waitrose.
Start by taking a good sized tumbler and adding a few ice cubes. Follow in with the super bright orange Aperol. This beautiful spirit has a warm, slightly citrus flavour. Like a more drinkable, more delicious Campari.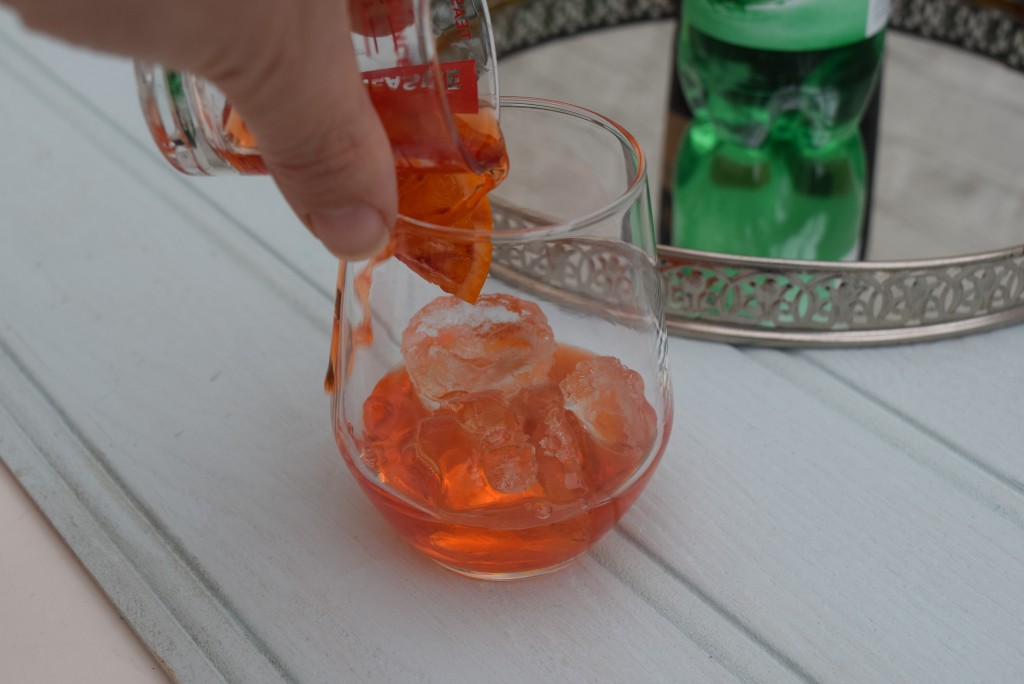 Next follow on with approximately 100ml of chilled Prosecco. Could this simple cocktail feature any more of my favourite things?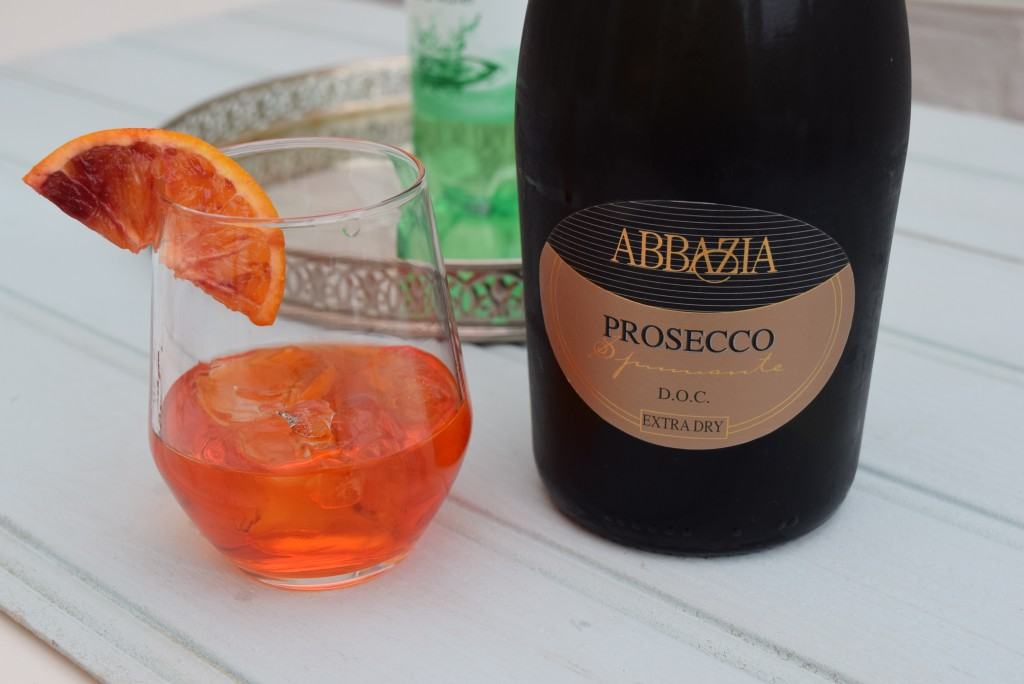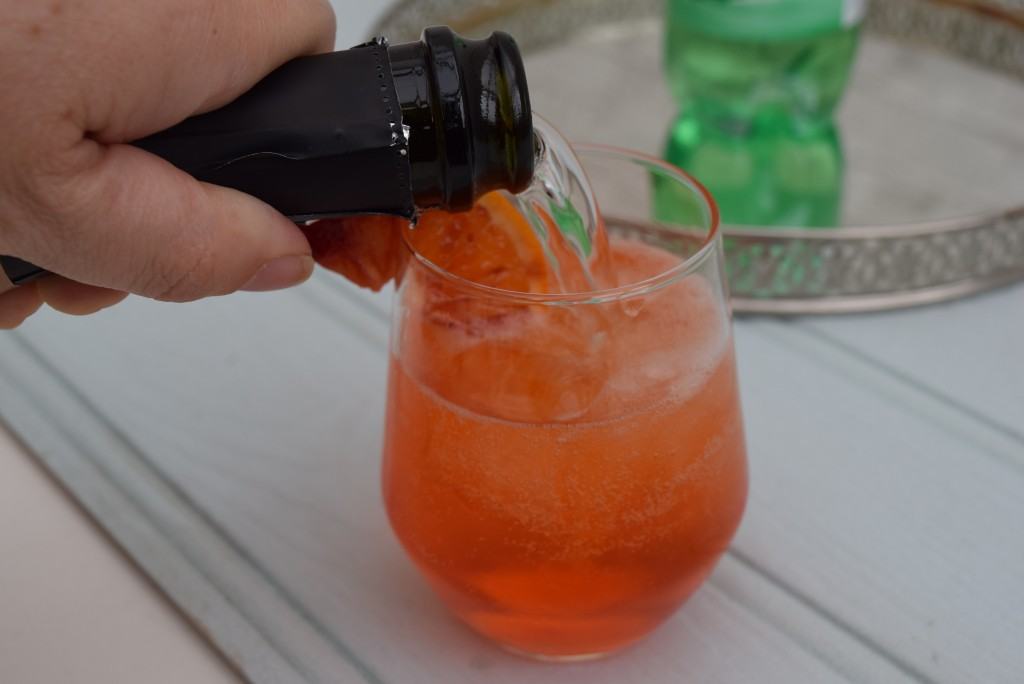 Then just a light top up of fizzy or soda water, a slice of orange or blood orange as I had one in the fruit bowl, and it's all over. Here's your introduction to the Aperol Spritz.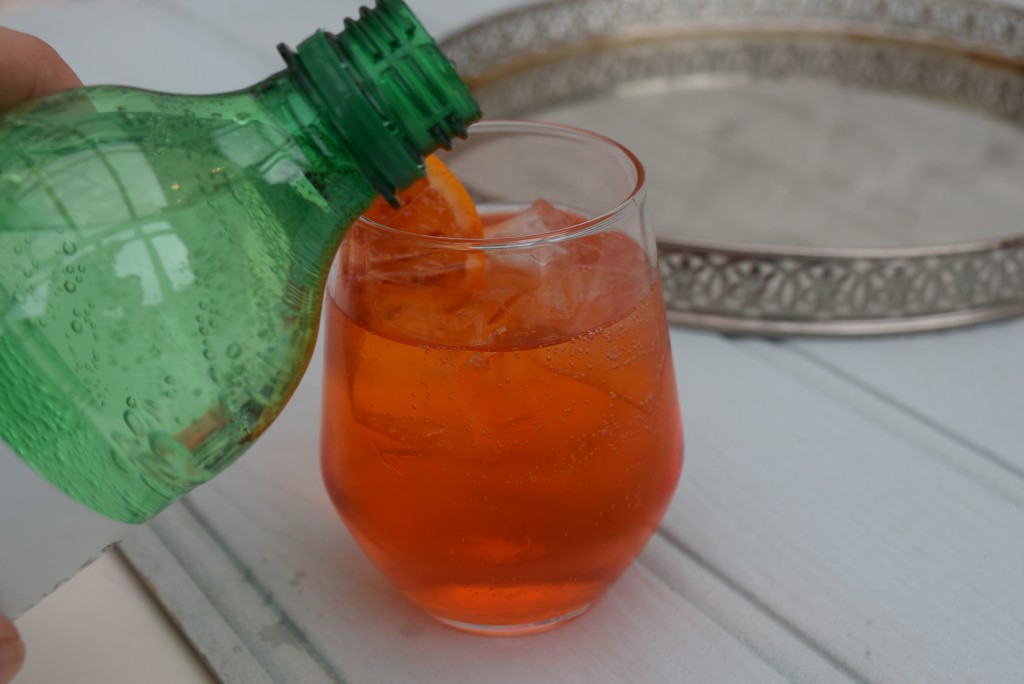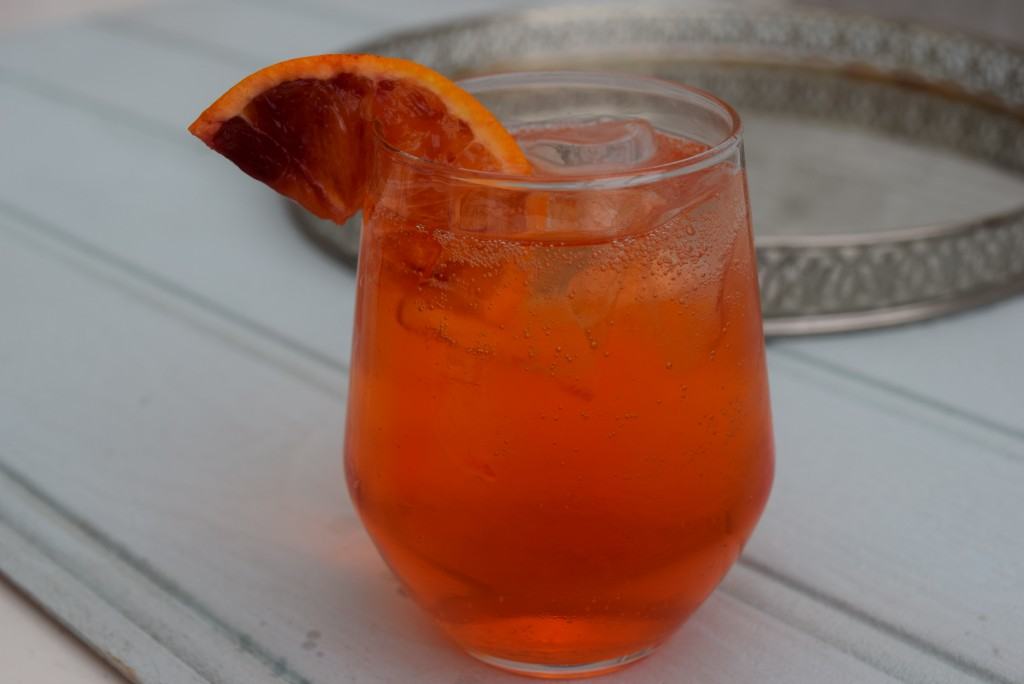 So delicious, drinkable, summery, fragrant, I could go on, but I am starting to bore myself.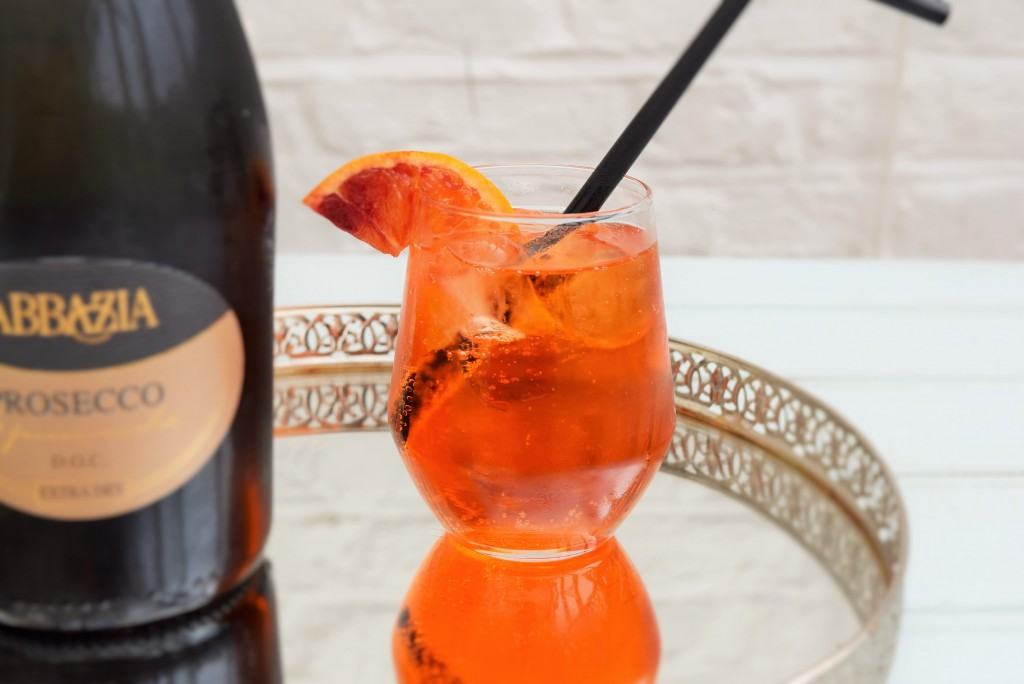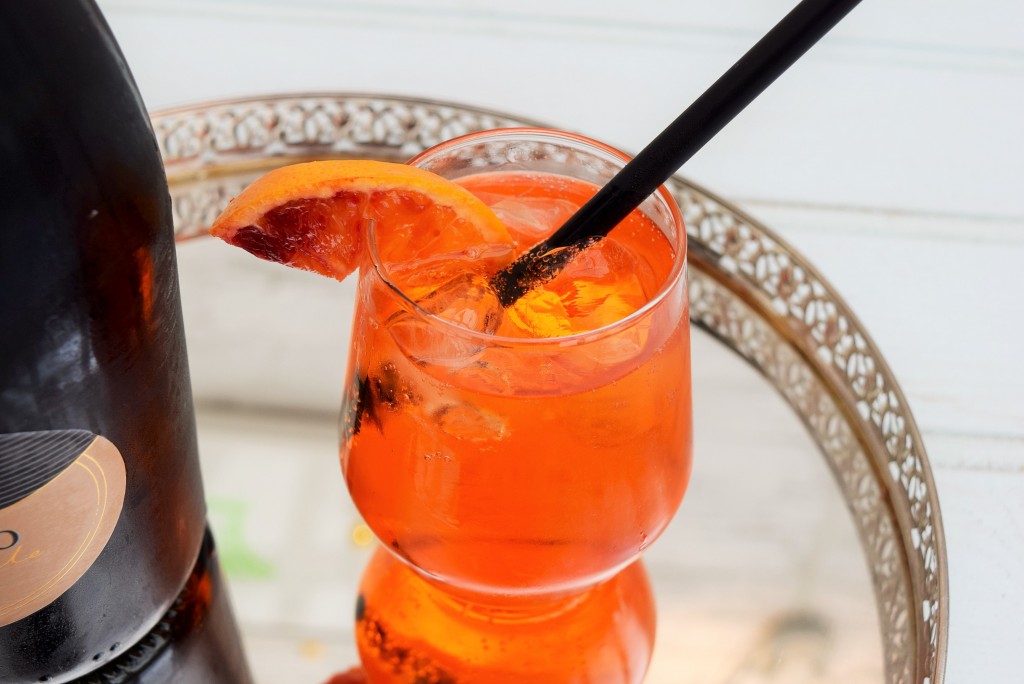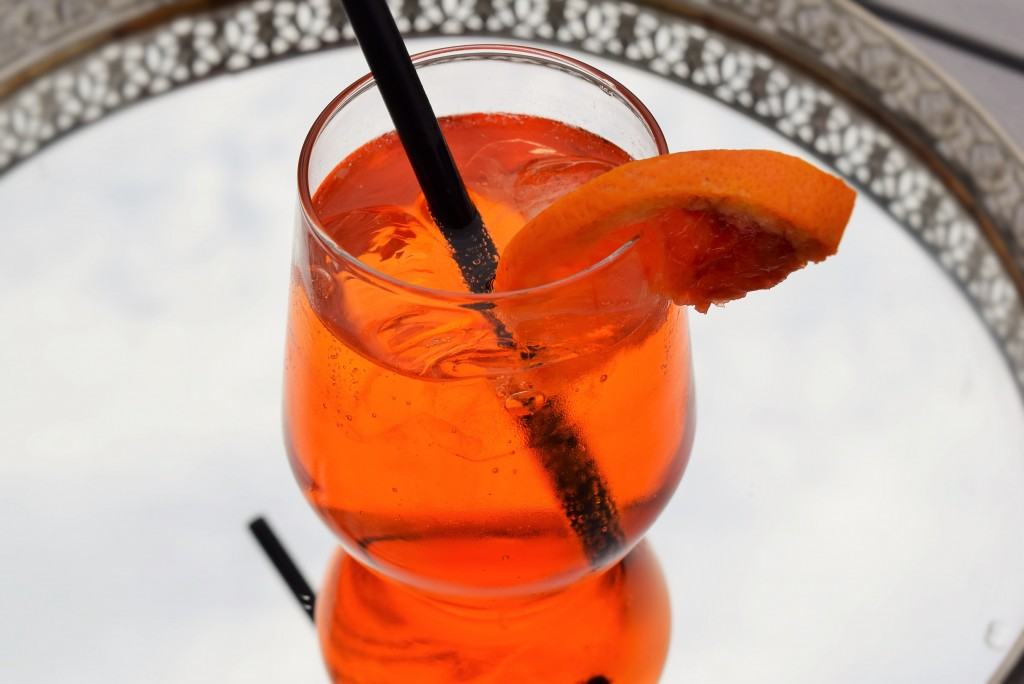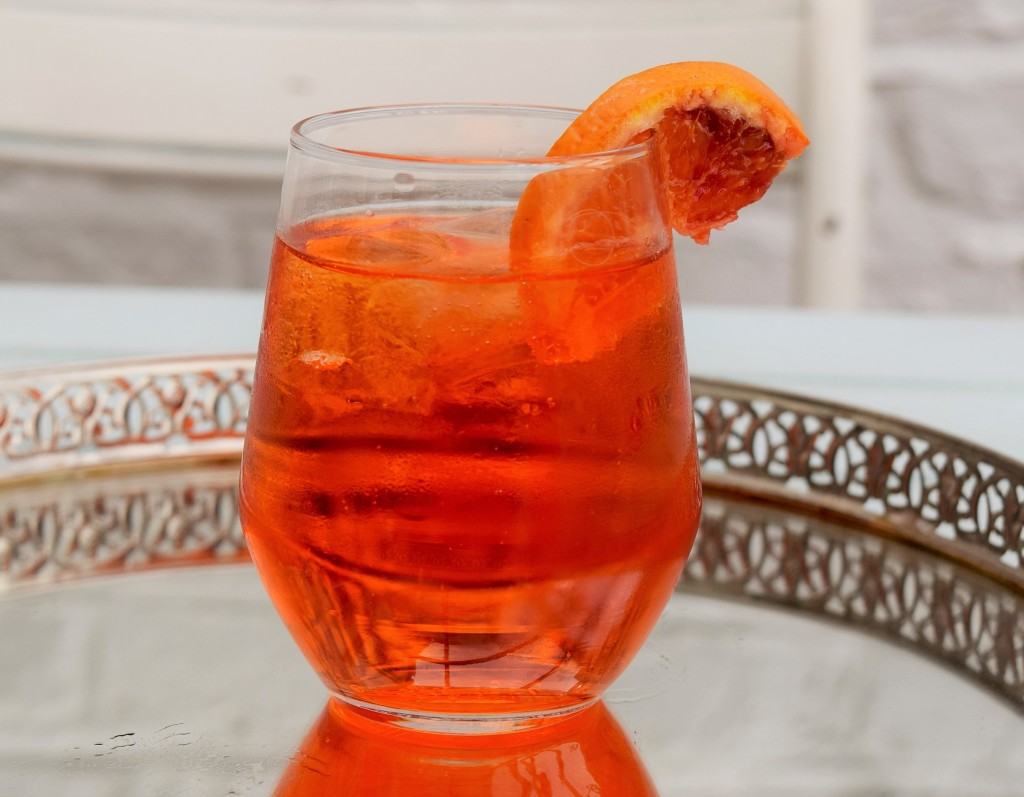 I hope you enjoy this introduction to a taste of the Italian Riviera. Even if you are just sitting in your own back garden, this will still be a super stylish, delicious Friday Cocktail.
Have a restful weekend.
Lucy x
Aperol Spritz Recipe
Makes 1
You will need a tumbler and ice
50ml Aperol
100ml Prosecco
A splash of fizzy or soda water
A slice of orange to garnish
Take a stylish tumbler and add a handful of ice. Pour in the 50ml of Aperol. Top up with approximately 100ml of Prosecco then add a splash of soda or fizzy water. Stir and sip through a straw.