Avocado, Tomato and Basil Pasta Recipe
The weather is heating up and so is the mood in our house as the GSCE's have started in earnest. I am running around like a blue arsed fly (that's a classic my Dad expression) trying to keep Ben calm with soothing food and a warm comforting atmosphere. Realistically this is impossible with a house full of males, teenage hormones and animals, so basically, what I'm really trying to say is I am hiding in the kitchen, baking, to stay well out of the way of all the drama.
This flavourful Avocado, Tomato and Basil Pasta is soothing and tasty and perfect to ease pre exam nerves. Or just to throw together in a matter of moments when all you need is something good for lunch or dinner. The soft, slightly bland, avocado paired with the fresh flavours of tomato and basil is a classic. It has a whiff of a caprese salad to it, minus the mozzarella. The addition of bacon is salty and savoury, but if you are vegetarian or don't eat bacon, do leave this out and the dish will still be as good. This comes to Lucy Loves via the website Dear Crissy, so thanks to her for the inspiration.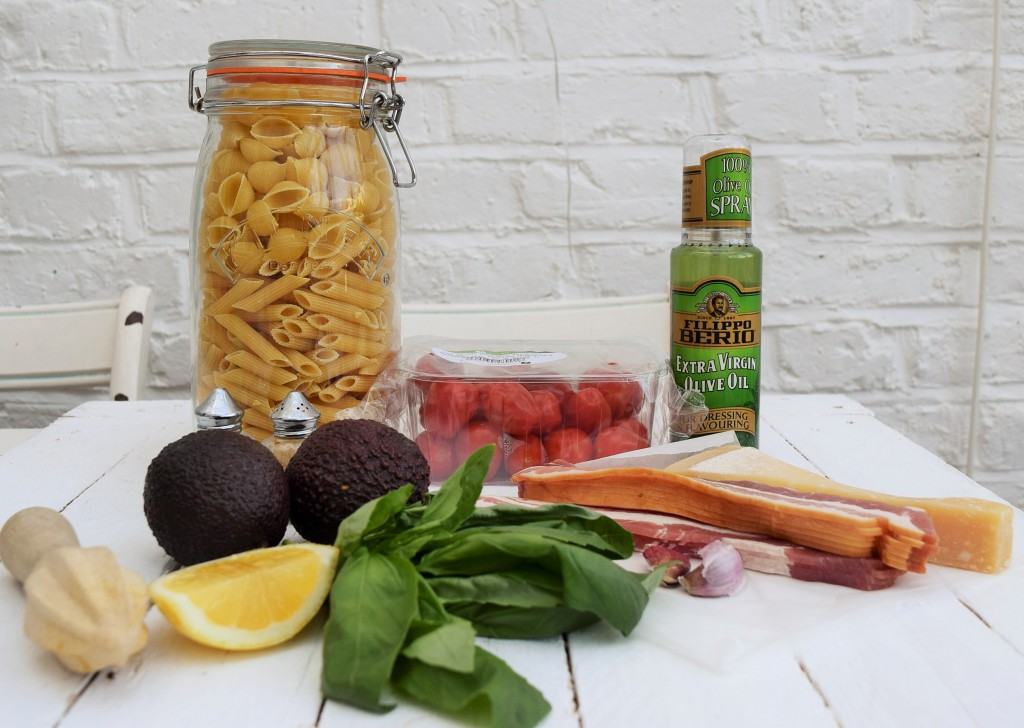 What a deli counter of an ingredients line up, some of Italy's *Waitrose* finest on offer here.
Start this super simple dish by putting your pasta onto cook, as per the instructions on the packet. Quantities per person is a slightly contentious issue, as I always seem to cook enough pasta for a small army. But I think a good rule of thumb is to allow 75g to 100g of uncooked pasta per person. Next up, heat a tablespoon of olive oil in a good sized frying pan and add your finely chopped streaky bacon.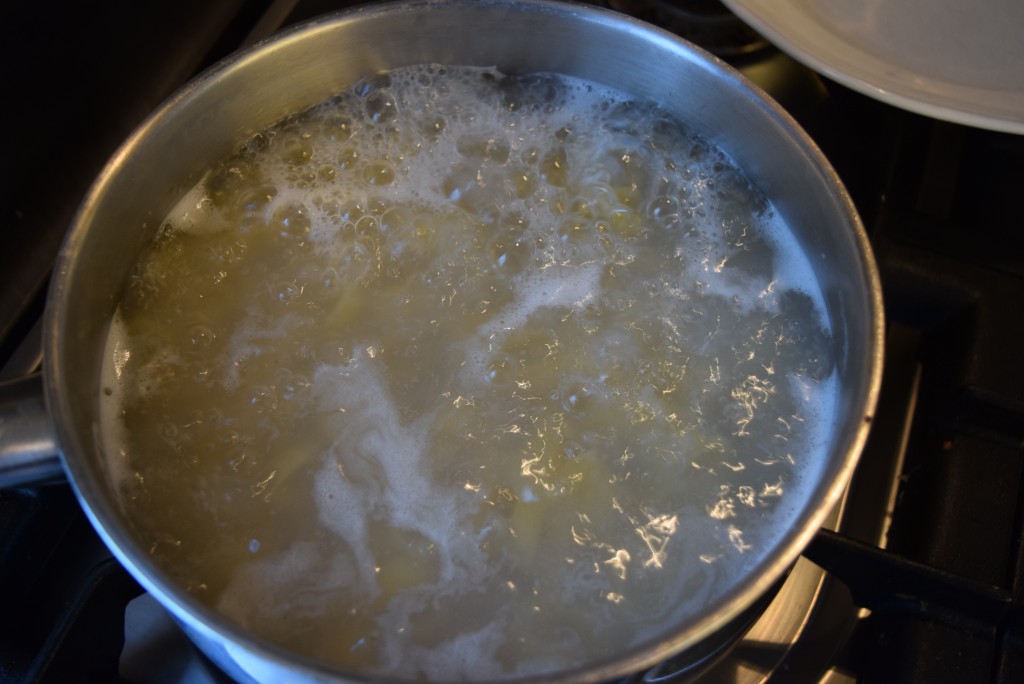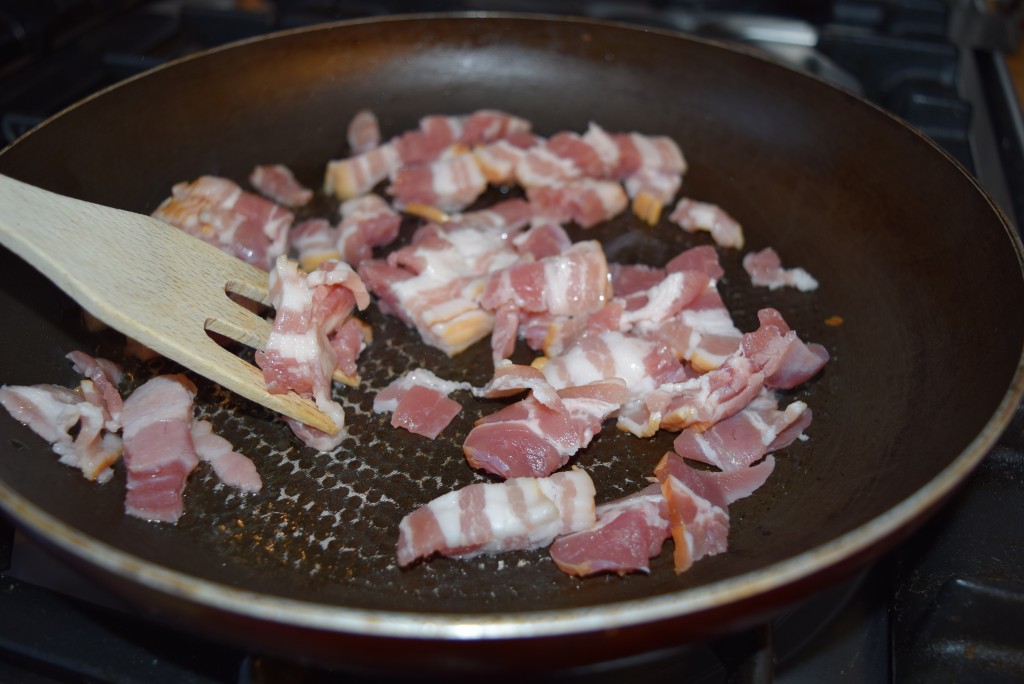 Once the bacon is starting to crisp, add the three, fragrant, crushed garlic cloves and lightly brown.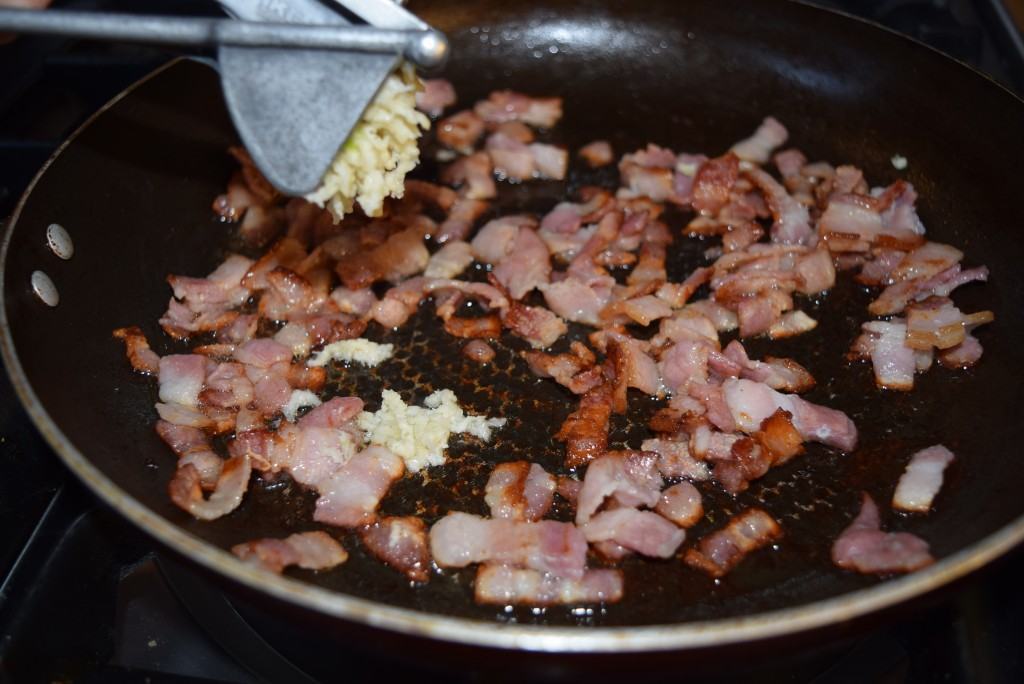 Next, for colour and a summery freshness, halve your cherry tomatoes and toss them into the sizzling pan of deliciousness. Then add the juice of half a lemon to sharpen the whole dish up.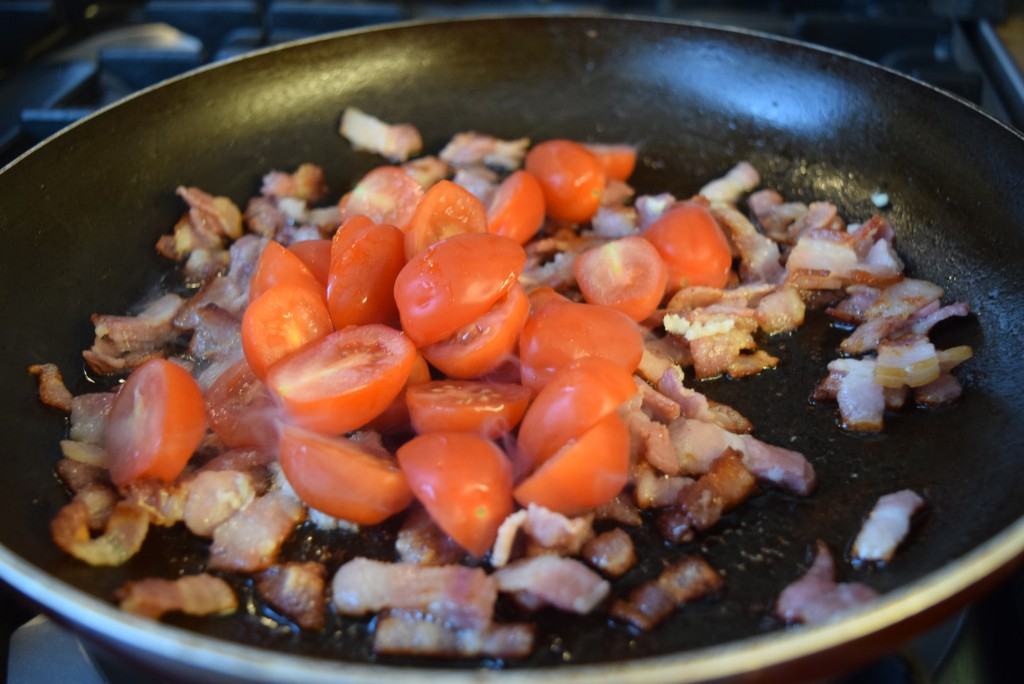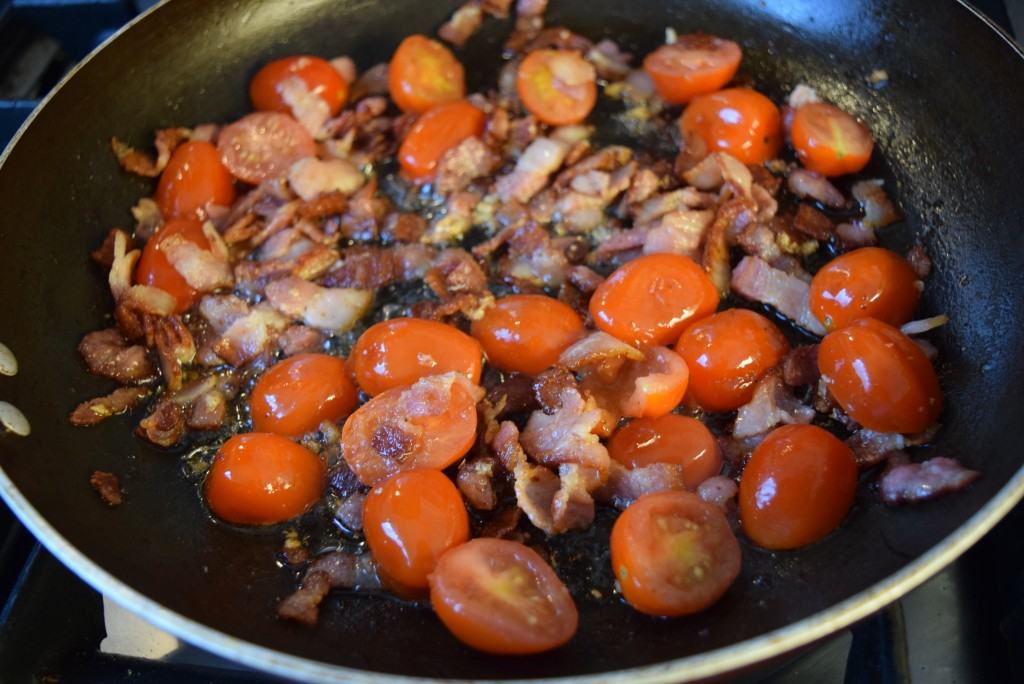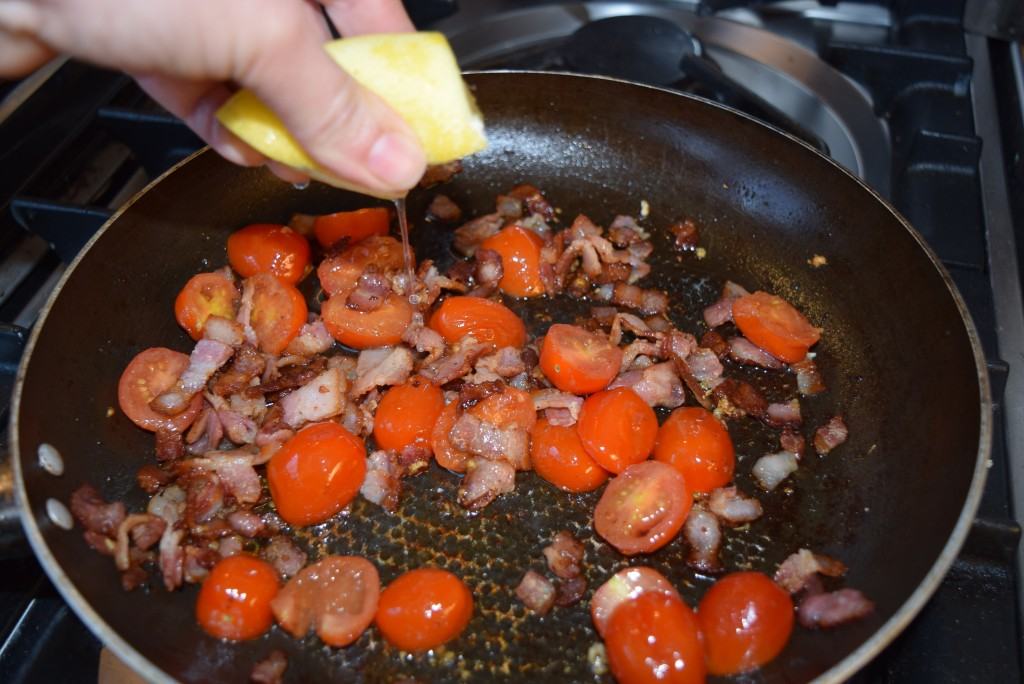 While the tomatoes soften slightly, set to cutting the soft, pale green avocados into small wedges. Drizzle them in a little lemon juice to prevent any browning. Next fashion the fresh basil leaves into a roll and slice them into strips, a chiffonade, I think this is called if you are of the cheffy persuasion.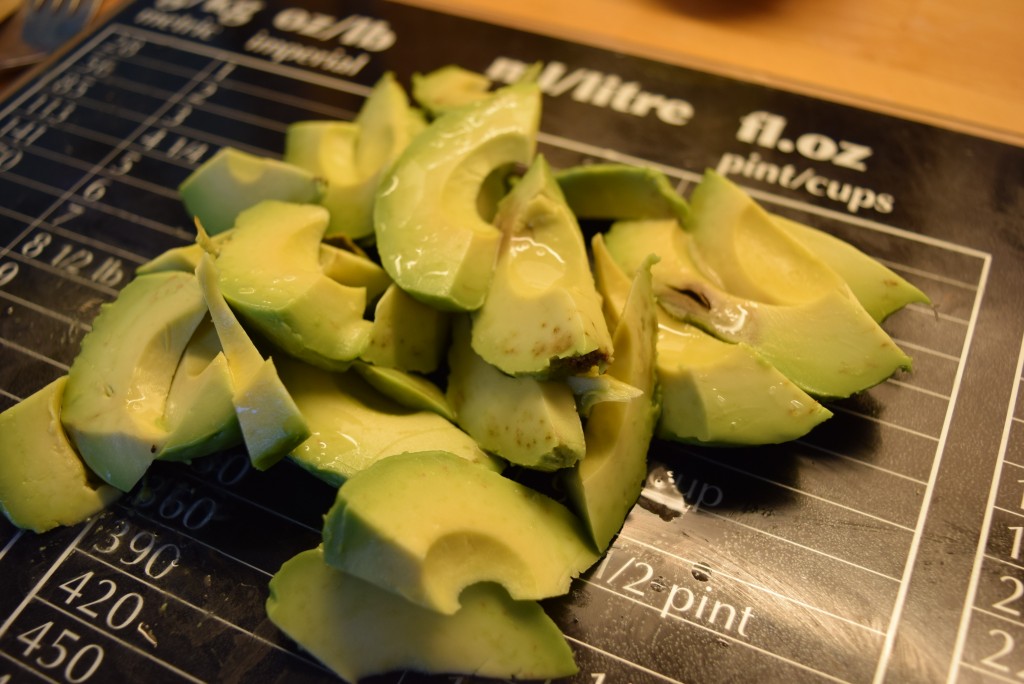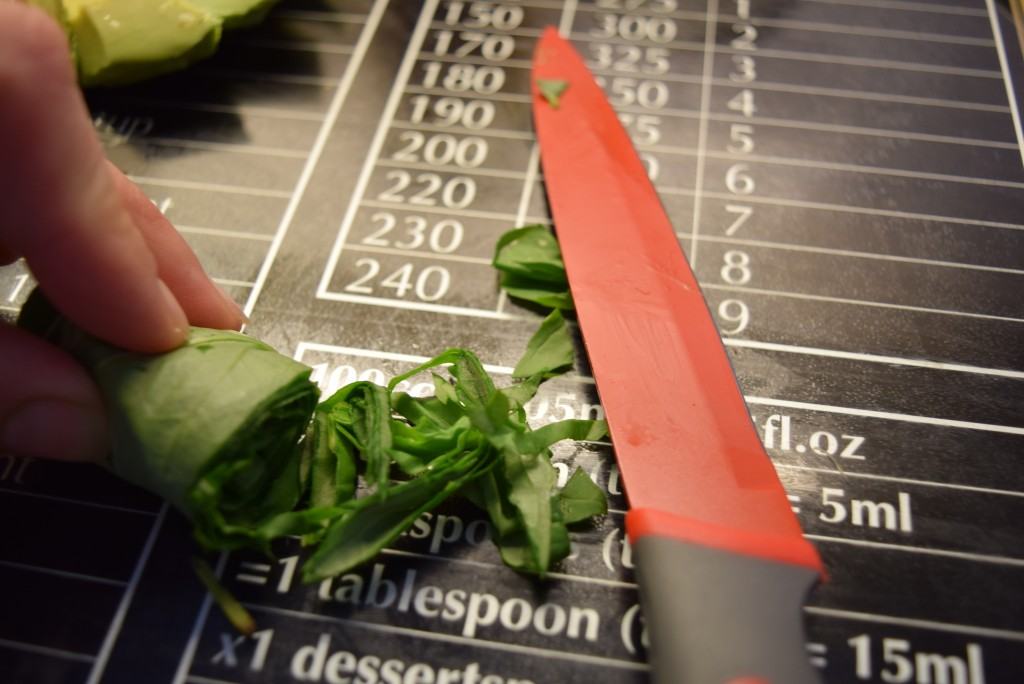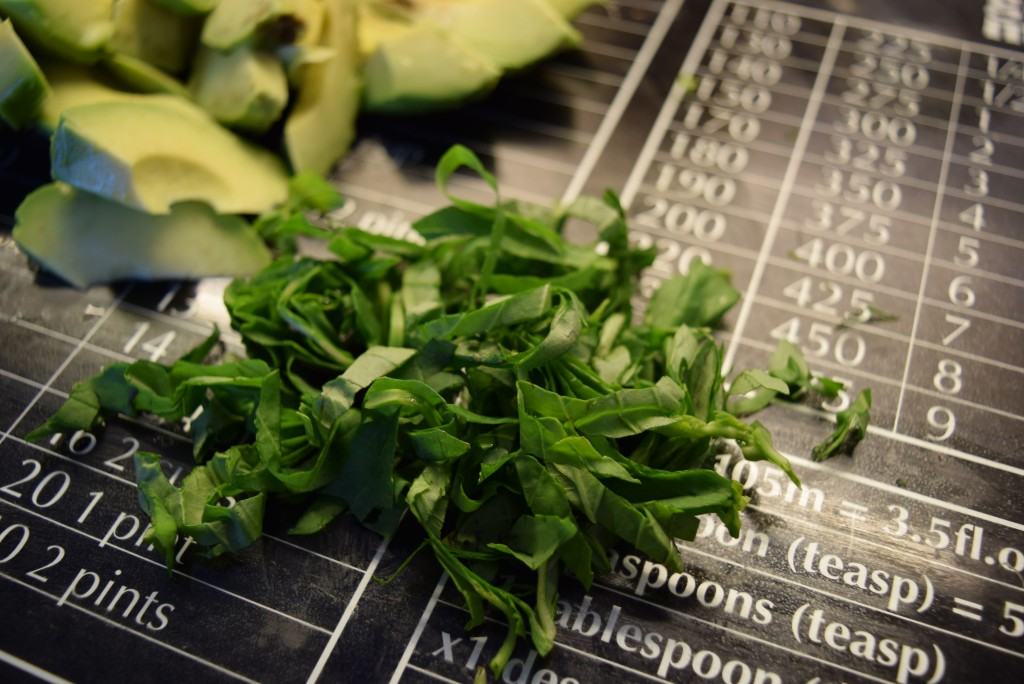 Then it's all systems go. Check the tomato mixture for seasoning and drain the pasta. Put the pasta back into the sauce pan and spoon on the tomatoes and bacon. Throw in the avocado and basil to complete this tasty dish.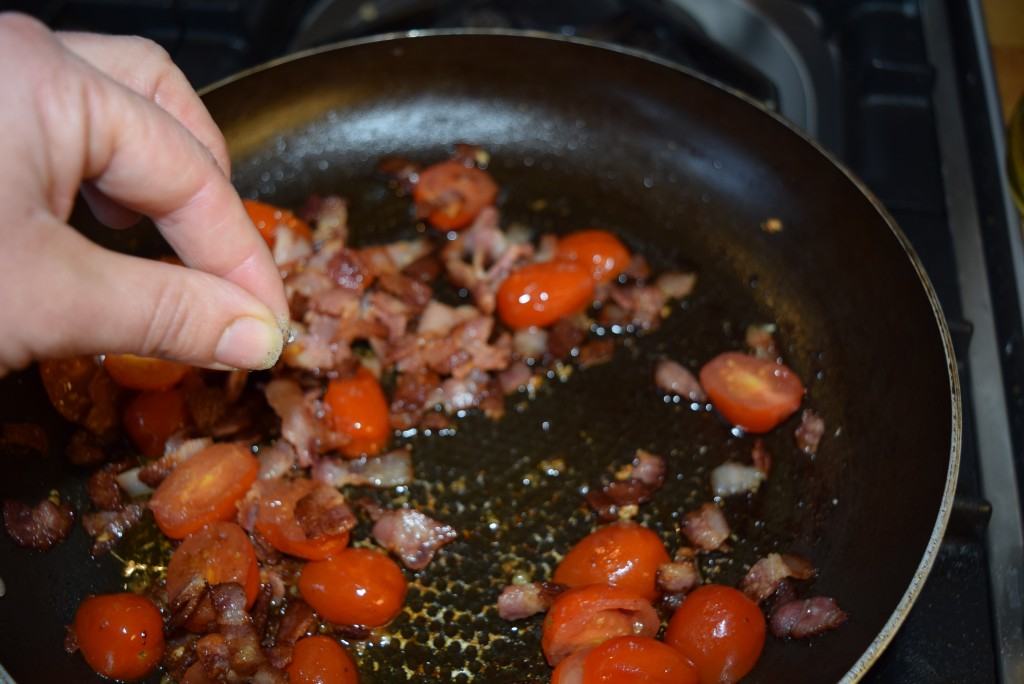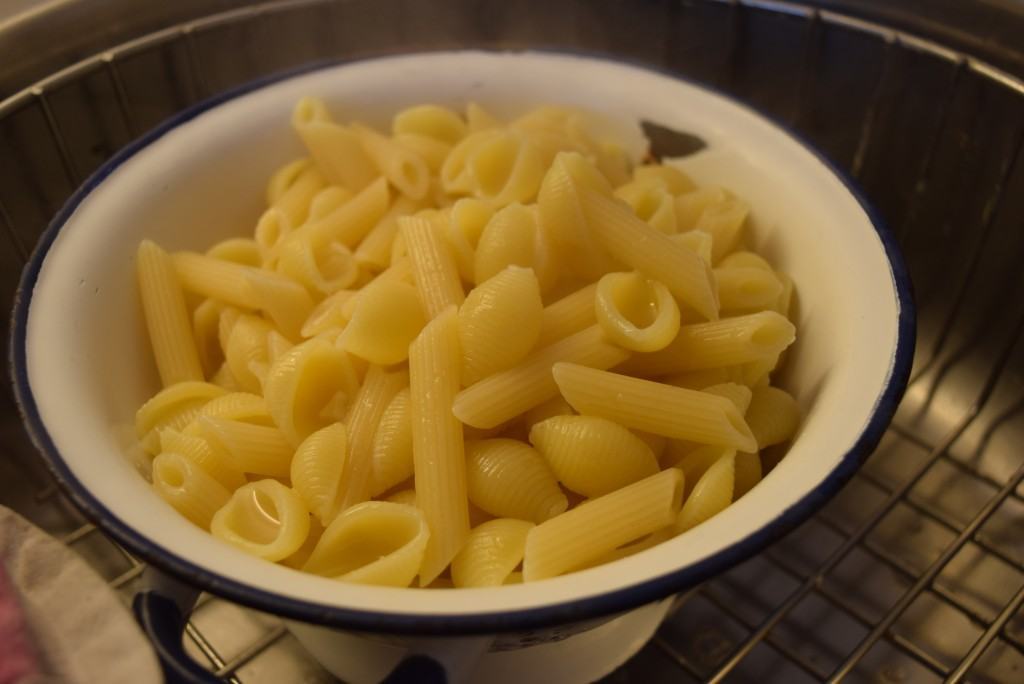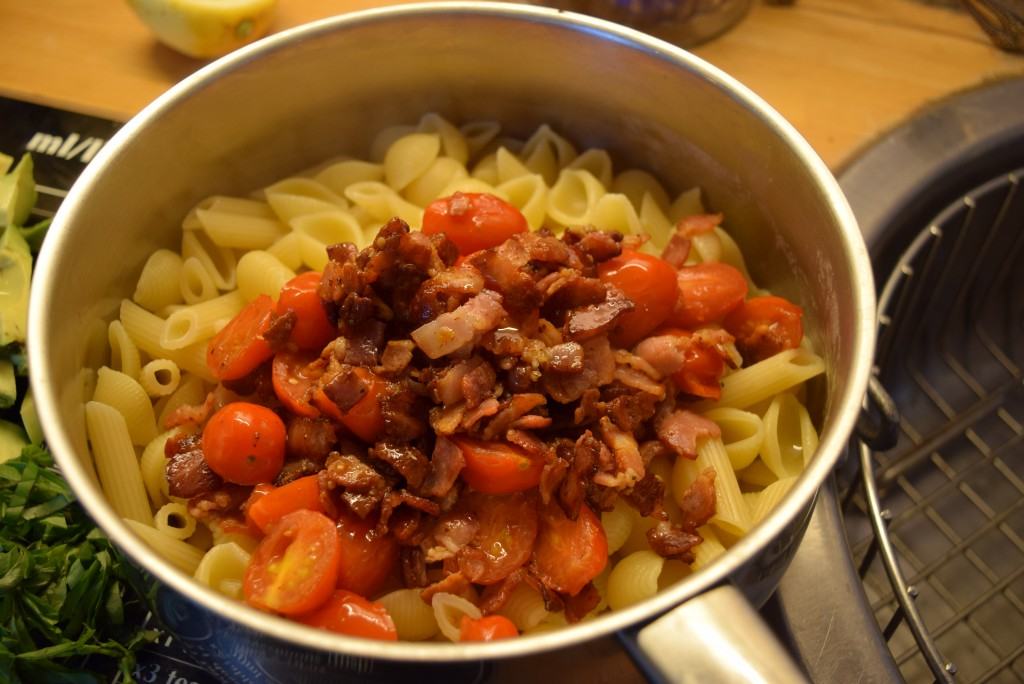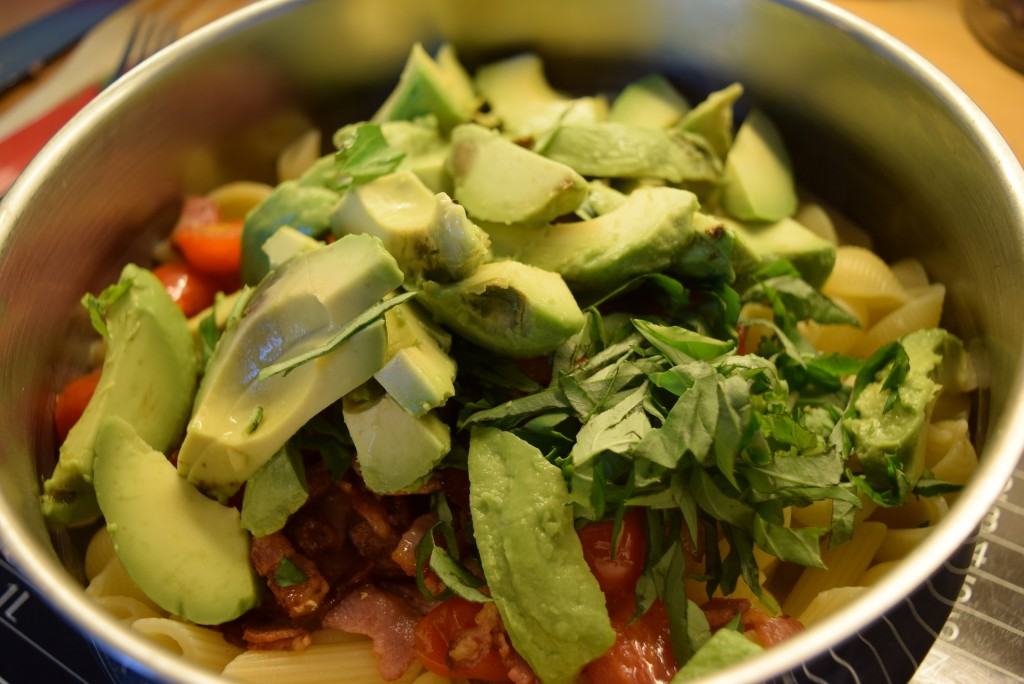 Mix everything together to combine all the classic flavours and to coat the pasta then garnish with some parmesan shavings.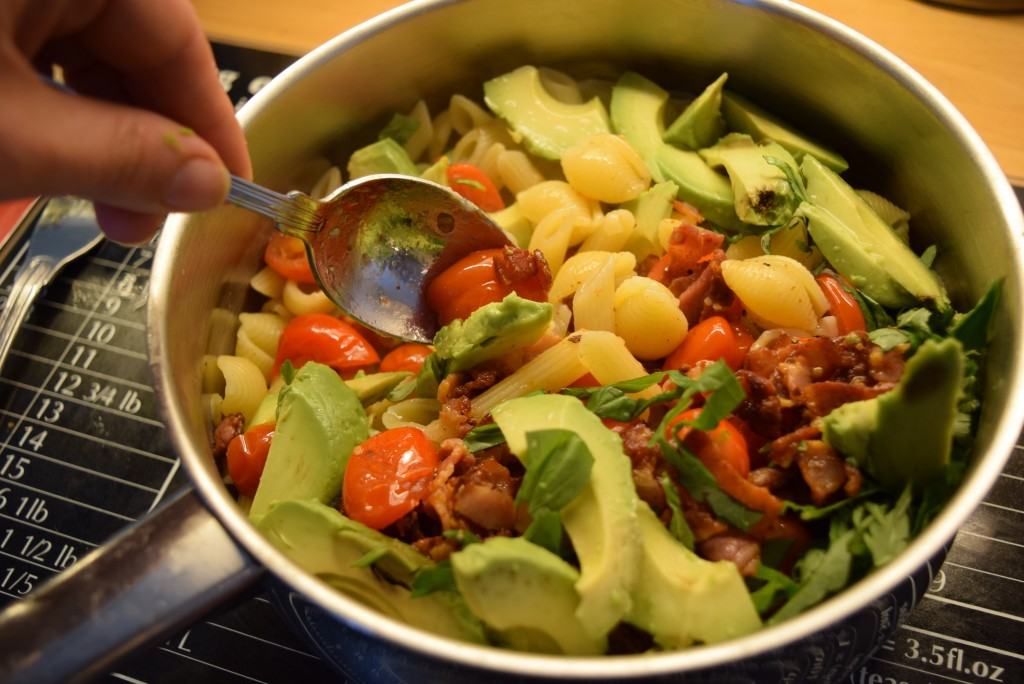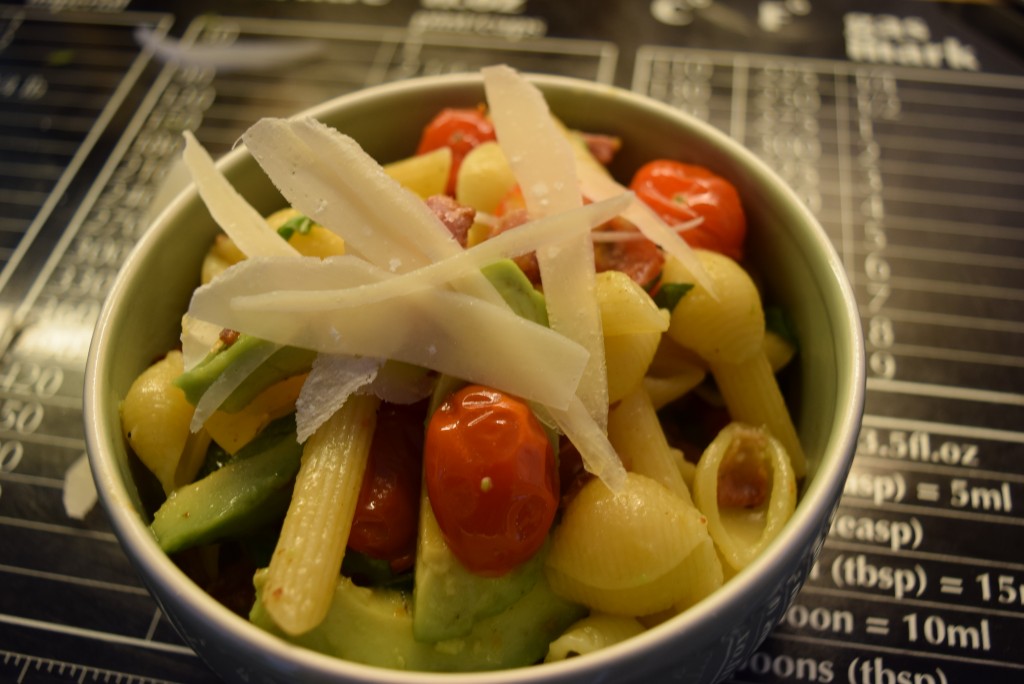 Perfect comfort food with a hint of Spring into Summer freshness as an added bonus.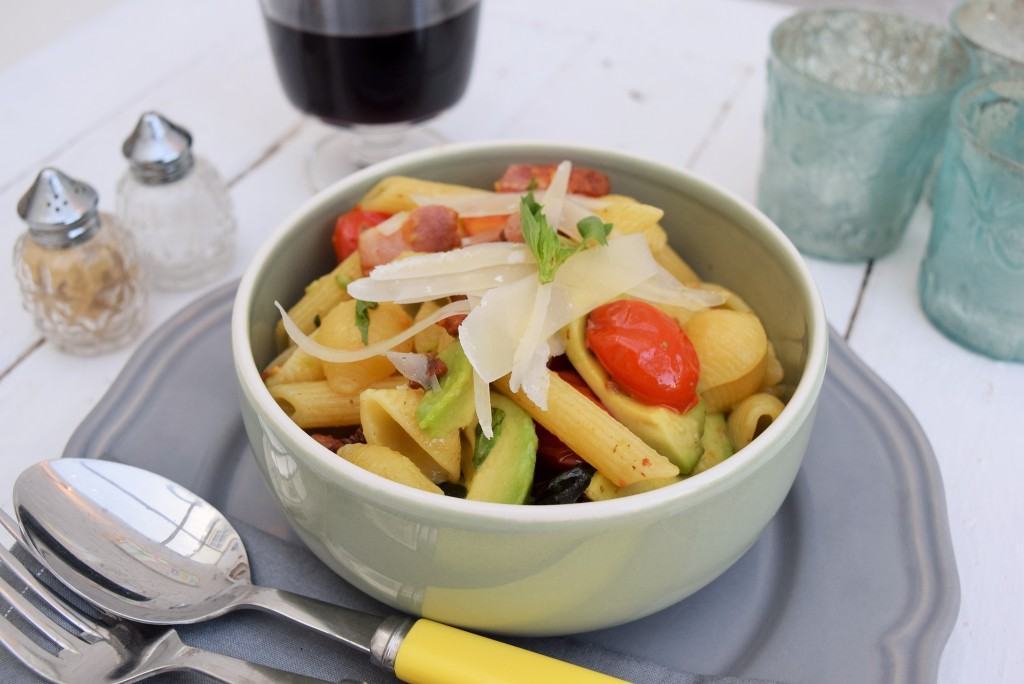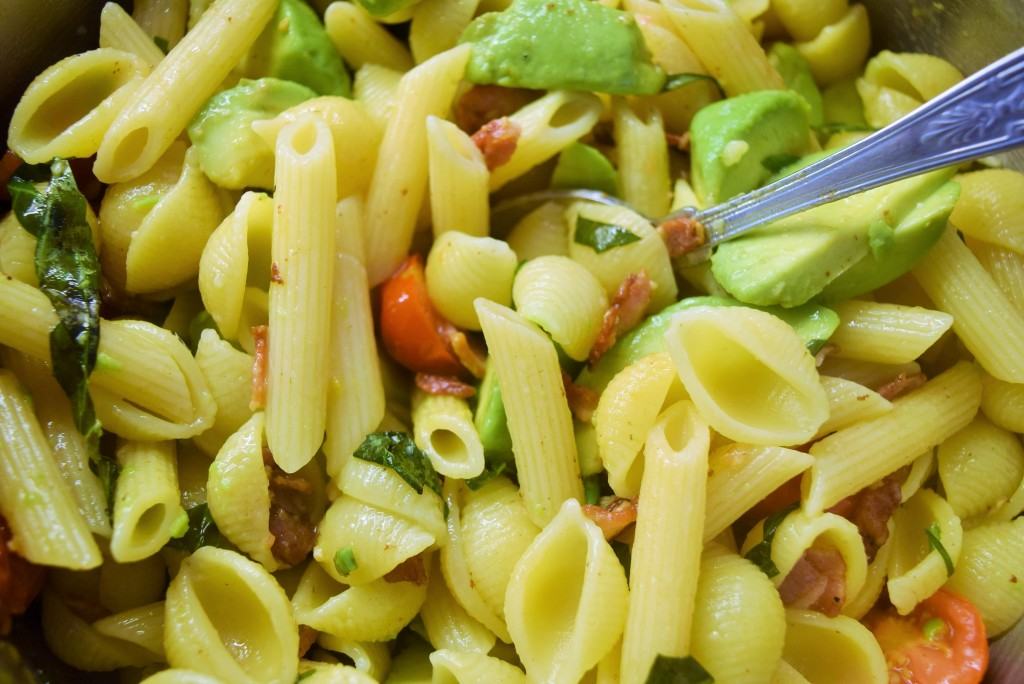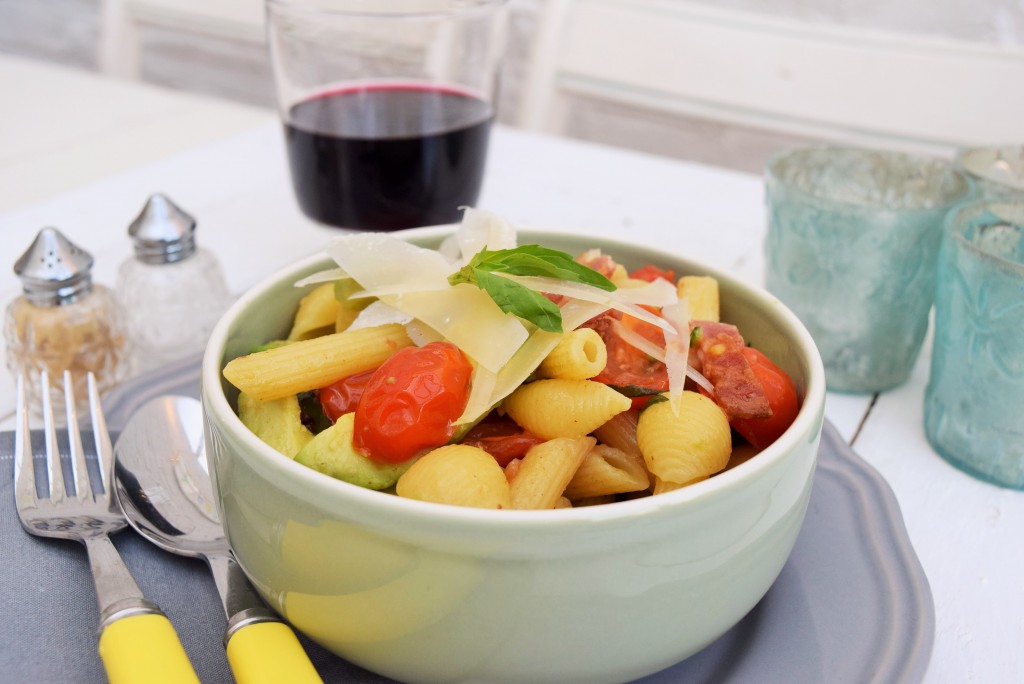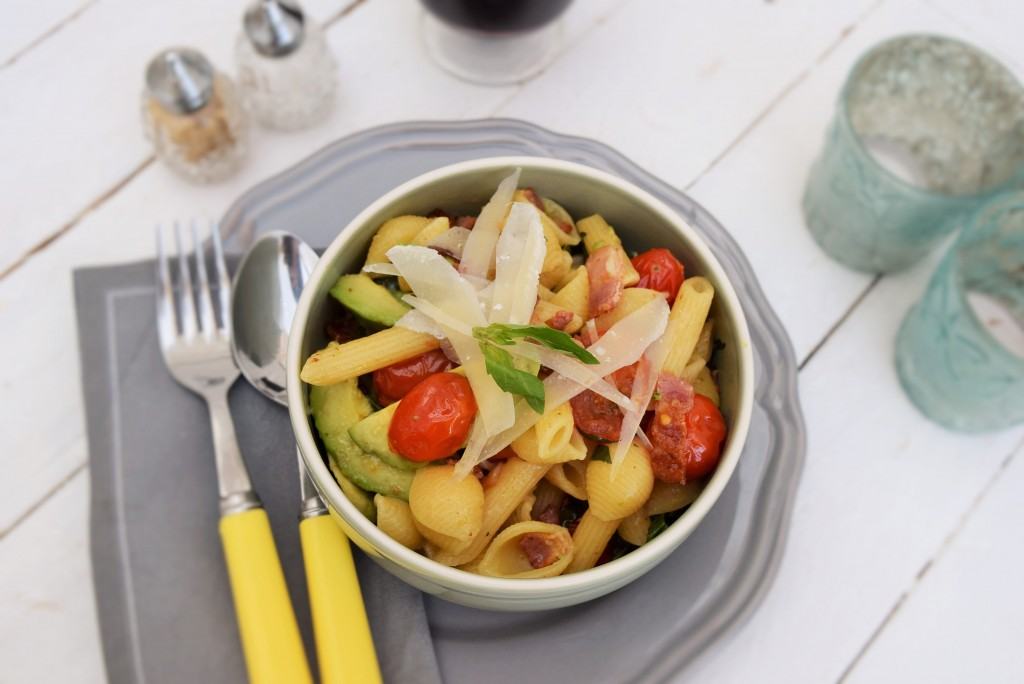 Rest assured that bucket of red wine is to ease my exam stress, not Ben's. I love this pasta, it's a regular feature in our house, especially when time is short but you still want deliciousness. If you are looking for a bit of peace and quiet *to hide* in the kitchen, pop out there now and get this underway.
Lucy x
Avocado, Tomato and Basil Pasta Recipe
Serves 3 to 4, dependent on who's eating it
You will need large saucepan for the pasta and a medium frying pan
300g to 400g pasta – I allow around 75g to 100g per person, but you know your appetites better than me
1 tablespoon olive oil
200g smoked streaky bacon, or bacon of your choice – or no bacon if you prefer
3 cloves garlic, peeled
100g to 150g cherry tomatoes, halved, use more if you are not including the bacon
juice of a half a lemon, plus a squeeze more to stop the avocado browning
2 small avocado or 1 large one
a handful of fresh basil
Parmesan shavings to serve
salt and pepper
Cook the pasta according to the instructions on the package in boiling, salted water.
While the pasta is cooking, heat the tablespoon of olive oil in a good sized frying pan. Chop the bacon rashers into small pieces and add these to the frying pan and cook until starting to brown. Chop or crush the peeled garlic cloves and add these to the crisping bacon to soften and just brown. Halve the cherry tomatoes and add these to the bacon and garlic to just soften. Stir in the juice of half a lemon and check for seasoning. Cut the avocados in half, remove their stones, cut into small slices then drizzle on a touch of lemon juice to stop them browning. Roll the basil leaves into a cylinder and shred into thin strips.
Drain the pasta and add back into the pan. Pour in the bacon, tomato and garlic mixture, then add in the chopped avocado and basil strips. Mix it all together, check for seasoning then top with parmesan shavings. Serve immediately.