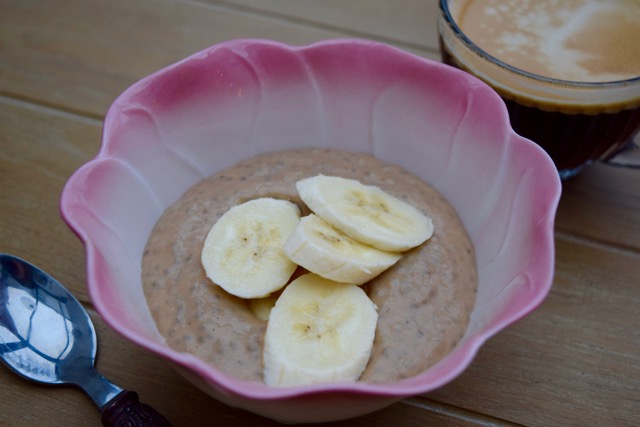 Banana Chia Pudding Recipe
I am dragging myself kicking and screaming into the New Year and some sort of healthy eating programme. As we speak I am hacking through the Christmas chocolates, have had two Jack Daniels with ginger ale and am nursing a large glass of red wine. As of this week I am back to work and am making a tentative lurch towards eating less carbs and less refined sugar. I will also try to not drink during the week, well, ok, from Monday to Thursday at an absolute push, but baby steps and all that. This time last year I posted my Overnight Fridge Porridge, which was a hugely popular post, so I thought I would share this brilliant Banana Chia Pudding for a refreshing change.
Chia seeds are full of health benefits, I am told. They are packed with fibre, Omega 3 good fats and are a great source of protein. These lovely little seeds soak up the liquid in puddings or smoothies and thicken wonderfully to create a filling, healthy slop. This banana and peanut butter based dish can be enjoyed at breakfast or as a dessert. The ripe bananas lend a huge amount of sweetness but if you need a touch more, add a teaspoon of honey or maple syrup to keep this as a refined sugar free delight.
Plan ahead a little and make this the night before to be rewarded by a creamy, protein packed breakfast or post lunch sweet treat. My weakest point in the day is mid afternoon and a bowlful of this Banana Chia pudding would certainly see me through until supper. It couldn't be any simpler to make, so I really am treating you this week to something tasty, but effort free. At this time of the year, I have awful post Christmas lethargy, meals requiring drama can wait until February, I may just eat this chia pudding and eggs until then.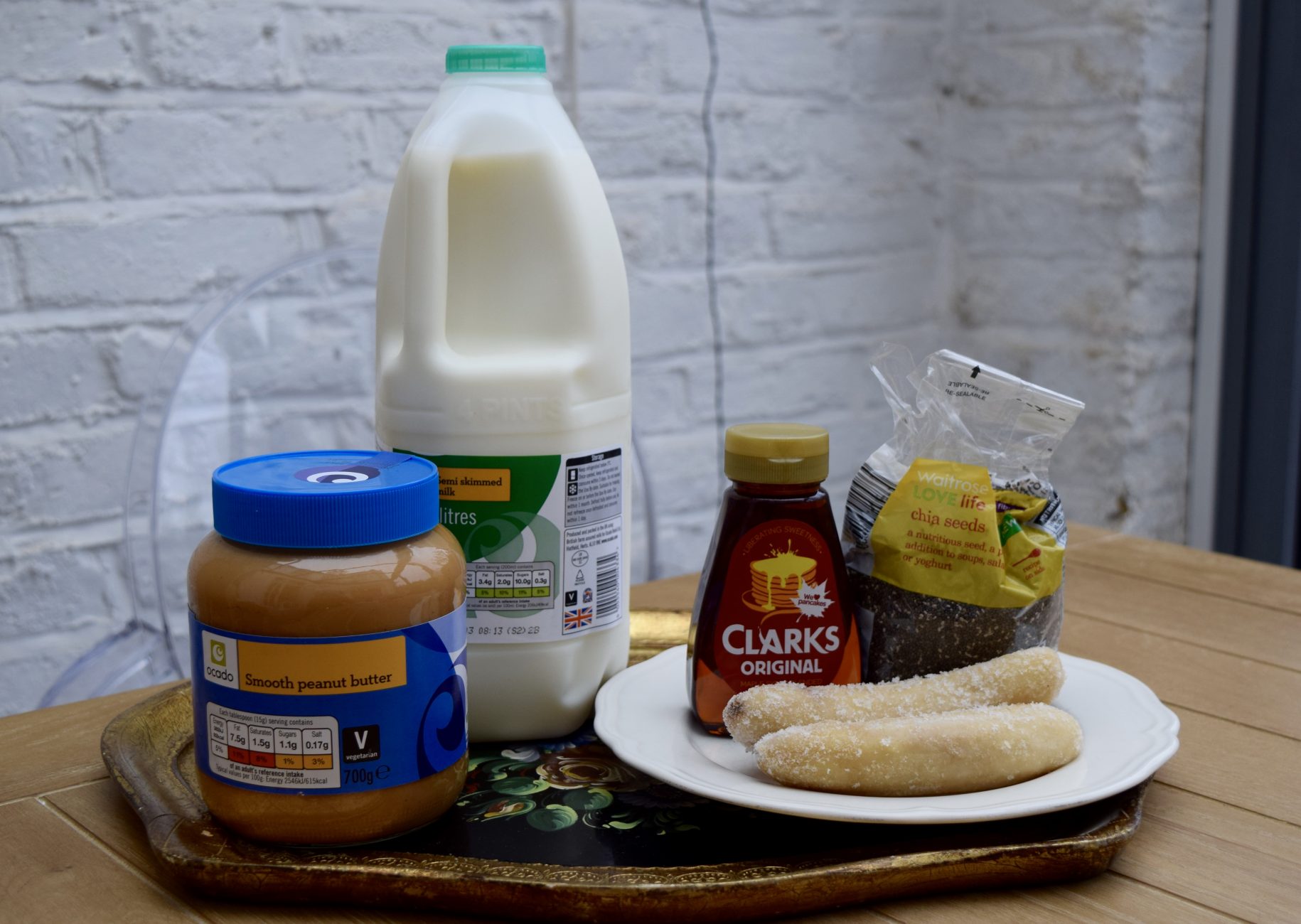 Here's the line up for this chia based pudding. Healthy-ish ingredients, although I only had crap peanut butter to hand, you would be better off with some of the sugar and salt free varieties, but it's not the end of the world.
Make a start by taking your blender or NutriBullet and adding the bananas and peanut butter.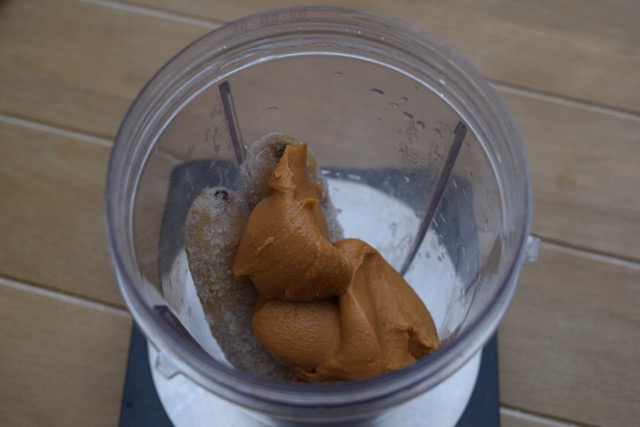 I used frozen bananas as I always have tons in my freezer, but any overripe offering would work as they are sweeter. Pour on the milk then blitz this thoroughly until super smooth. Check for sweetness, adding a splash of honey or maple syrup if needed.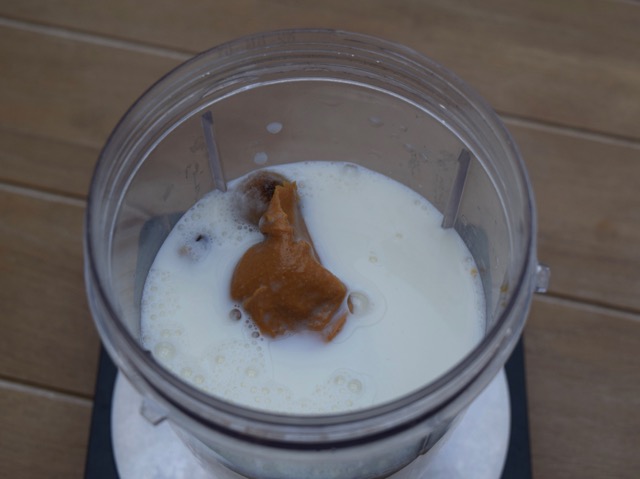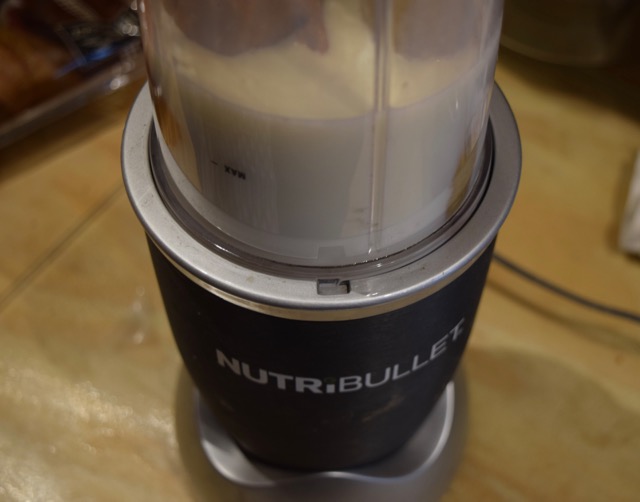 Once smooth, stir in the chia seeds, put a lid on and leave to work it's magic in the fridge for at least 4 hours or overnight.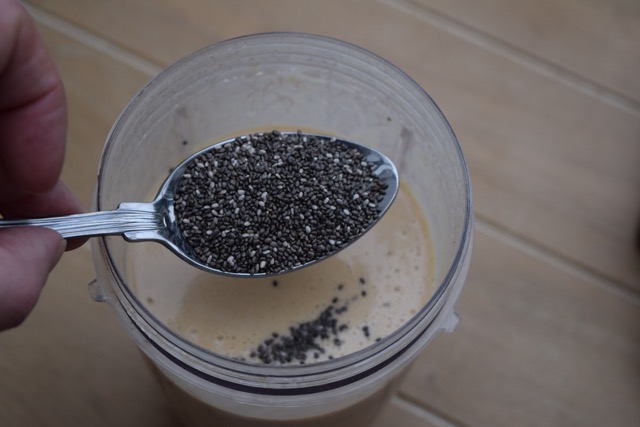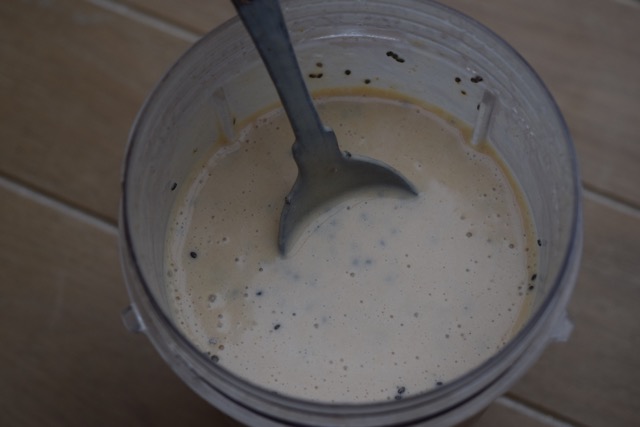 When you are ready to devour a bowlful of this wonderfully soft, Banana Chia Pudding, give it a good stir, then spoon out a generous portion and accompany with some fresh sliced bananas or berries and extra honey or maple syrup if need be.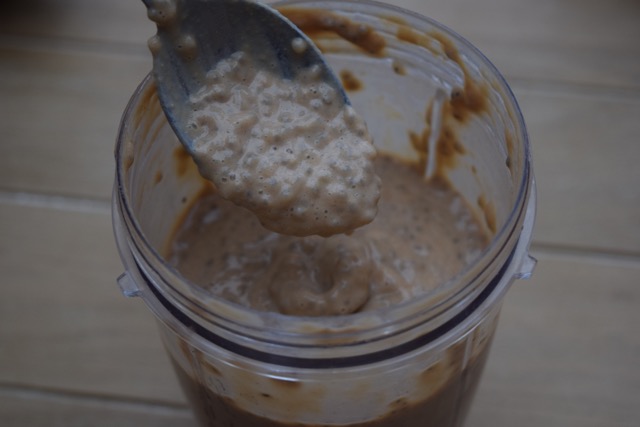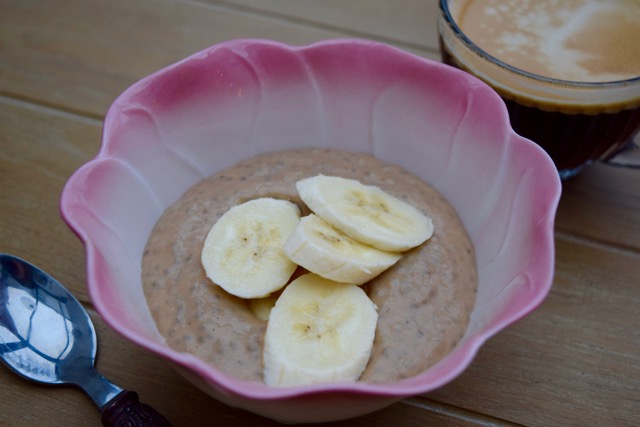 This chia pudding is never going to win a beauty competition, but it tastes so good. And it's good for you, so it's win win win.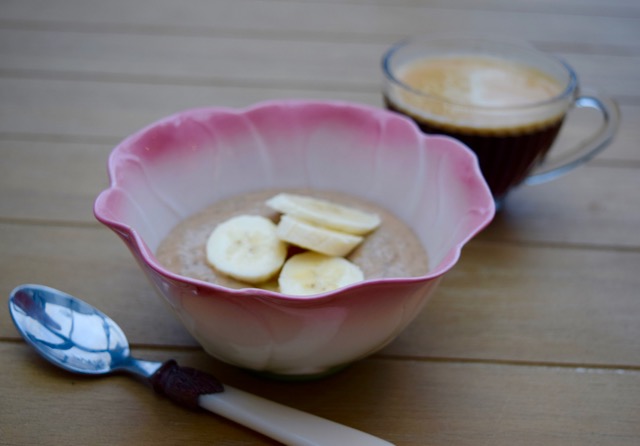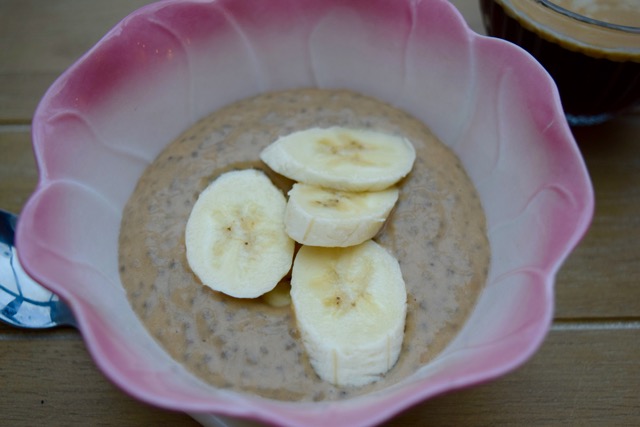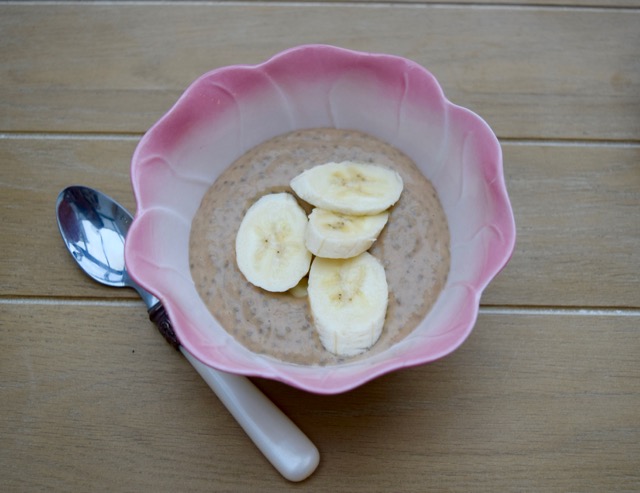 Simple, full of health benefits, elegant, stylish, that's enough about Lucy Loves, back to the Banana Chia Pudding. Seriously, if you are trying to find something so tasty to eat, but without hating yourself afterwards, this is the fodder for you.
Lucy x
This post contains an affiliate link to Amazon which helps in a tiny way to fund Lucy Loves.
Banana Chia Pudding Recipe
Makes 4 servings
You will need a blender
2 ripe bananas, frozen is fine
350ml milk, skimmed, semi skimmed, almond, it's up to you
125g peanut butter, smooth, crunchy, natural whatever you have to hand
3 tablespoons chia seeds
Maple syrup or honey, to taste
Take the cup of your blender or NutriBullet and add the two bananas, milk and peanut butter. Blend until smooth then taste, adding honey or maple syrup if more sweetness is needed.
Stir in the 3 tablespoons of Chia seeds, mixing well, then put a lid on and leave for 4 hours or overnight.
Serve for breakfast or dessert with some more fresh sliced bananas. This will keep in the fridge for up to 4 days.