Boulevardier Cocktail Recipe
We have had a busy week celebrating *boozing* in our house. Ben turned 18 and can now legitimately join the world of Friday Cocktail drinkers. That said, this weeks cocktail is quite a feisty little number and probably not nearly sweet, strangely coloured or fizzy enough for the likes of the teenage drinkers. However, sometimes only a cocktail with a set of balls will suffice, and when such times arise the drink for you is a Boulevardier cocktail.
I love nothing more than celebrating the end of the week with a big tumbler based drink, something quite feisty and big on flavour. Here's where the Boulevardier can stand up and be counted. This drink heralds from the 1920's in Harry's New York Bar in Paris, so it oozes history as well as style. This is a bourbon based version of my favourite gin based Negroni, for the whiskey lovers, this is a must try drink. I chose to use Aperol over Campari as I don't care for the bitterness of the latter, but please do if you prefer to.
After the manic week it's been, I can think of nothing I would rather do than pop on my comfy trackies, kick off my slippers and sip a Boulevardier. Ooh, the glamour of it.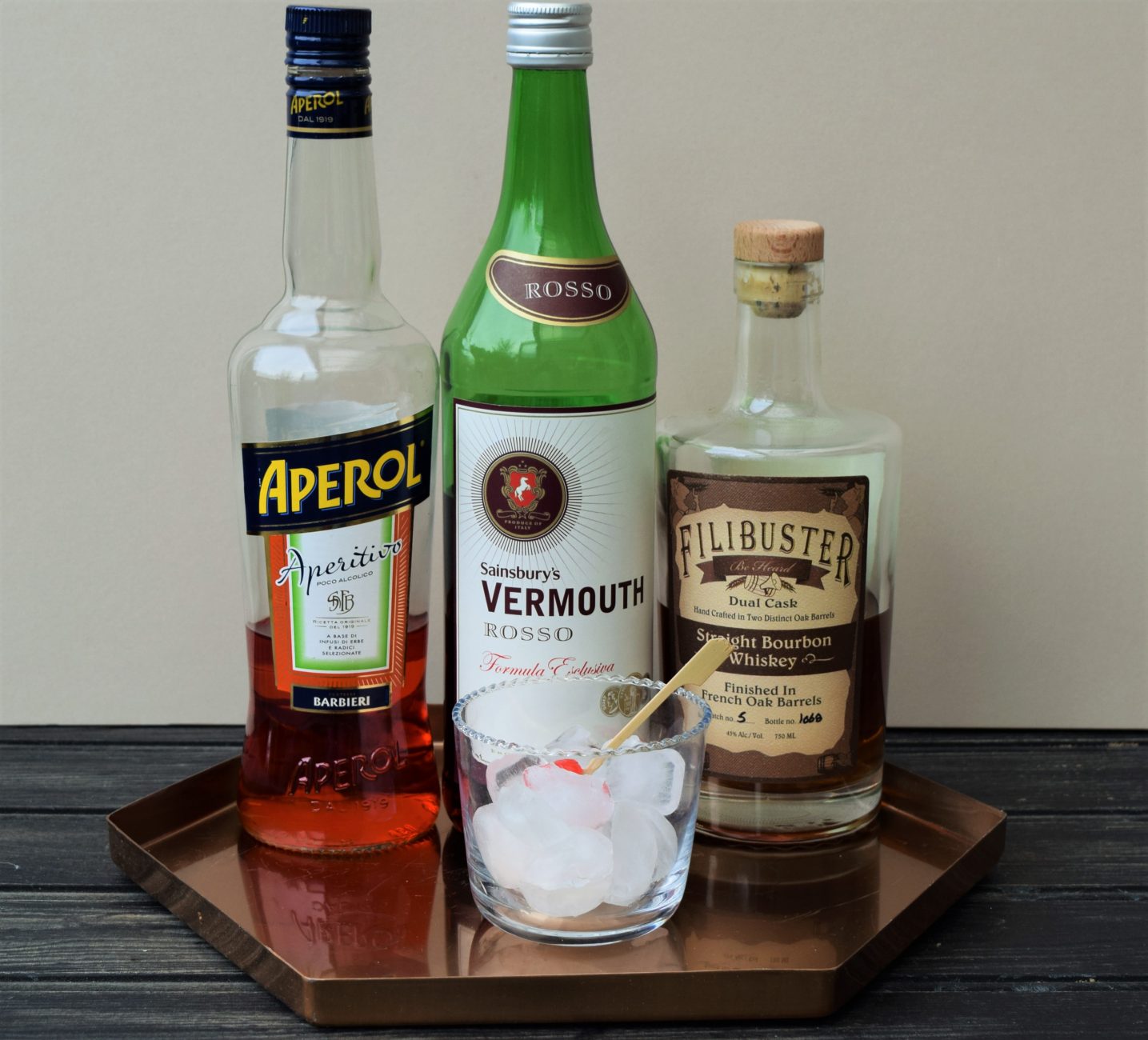 What a scenic cocktail line up, the drinks are all in wonderful autumnal colours. Where's the mixer I hear you cry *or is that the voices in my head again*. The ice is the mixer and the Aperol adds fragrance and lightness to this wonderfully, warming and flavour filled cocktail.
Take your tumbler and add a good handful of ice. Firstly, pour in the colourful Aperol, or Campari if you are a fan.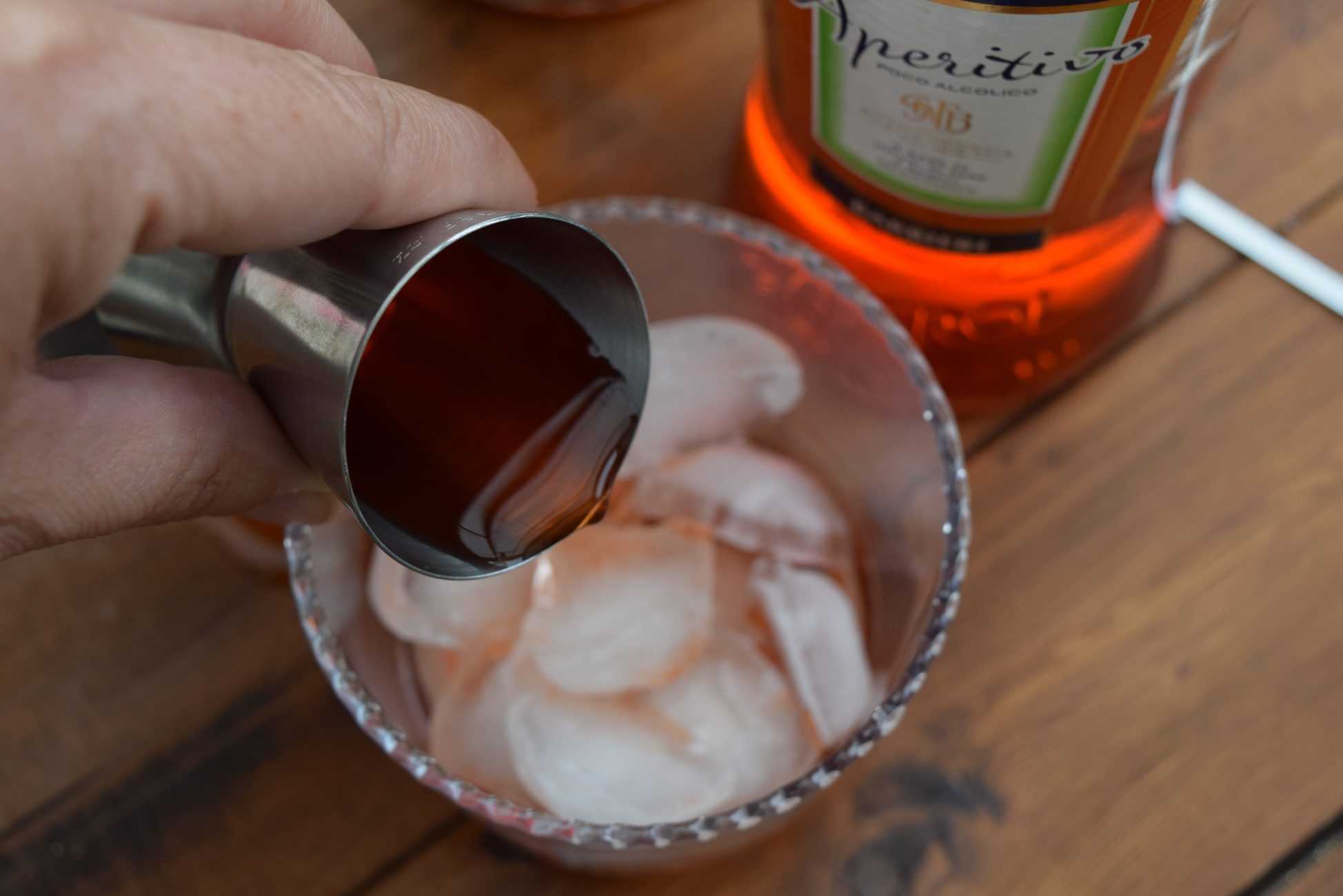 Then pour in the bourbon which you have sneaked out from the drinks cupboard without your husband seeing.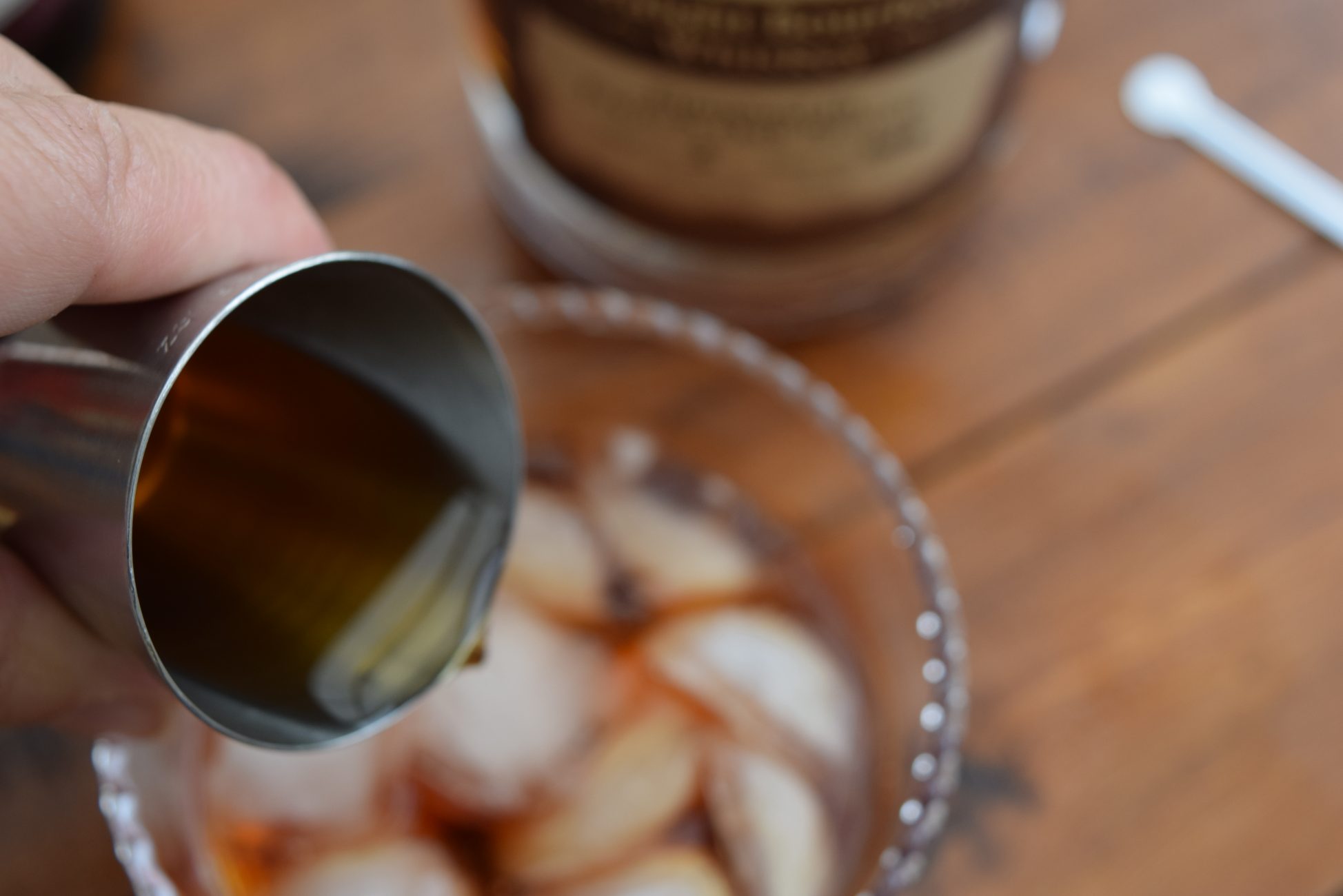 Then add the red vermouth in a final flourish.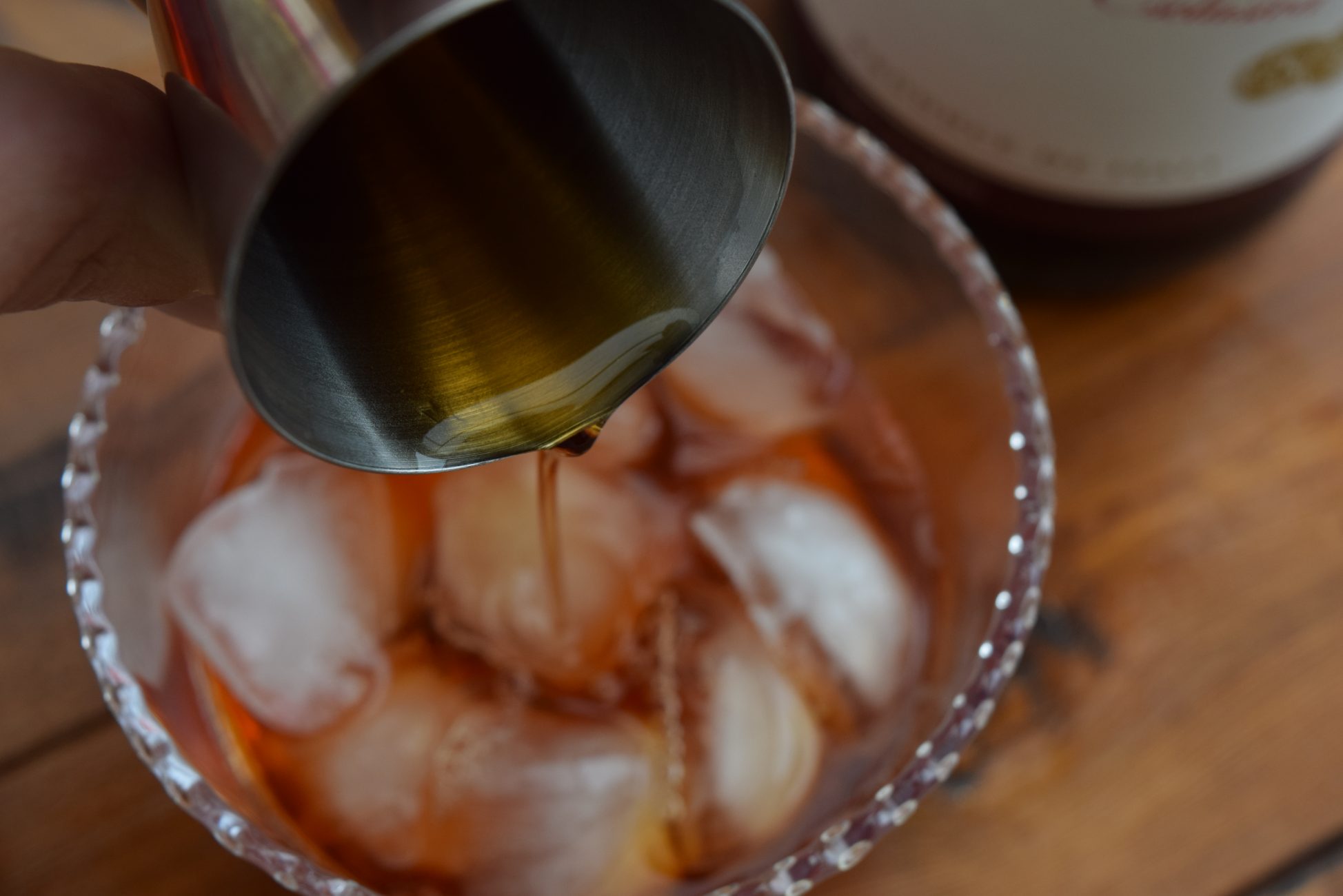 Stir this beautiful, amber cocktail and garnish with a slightly garish cocktail cherry.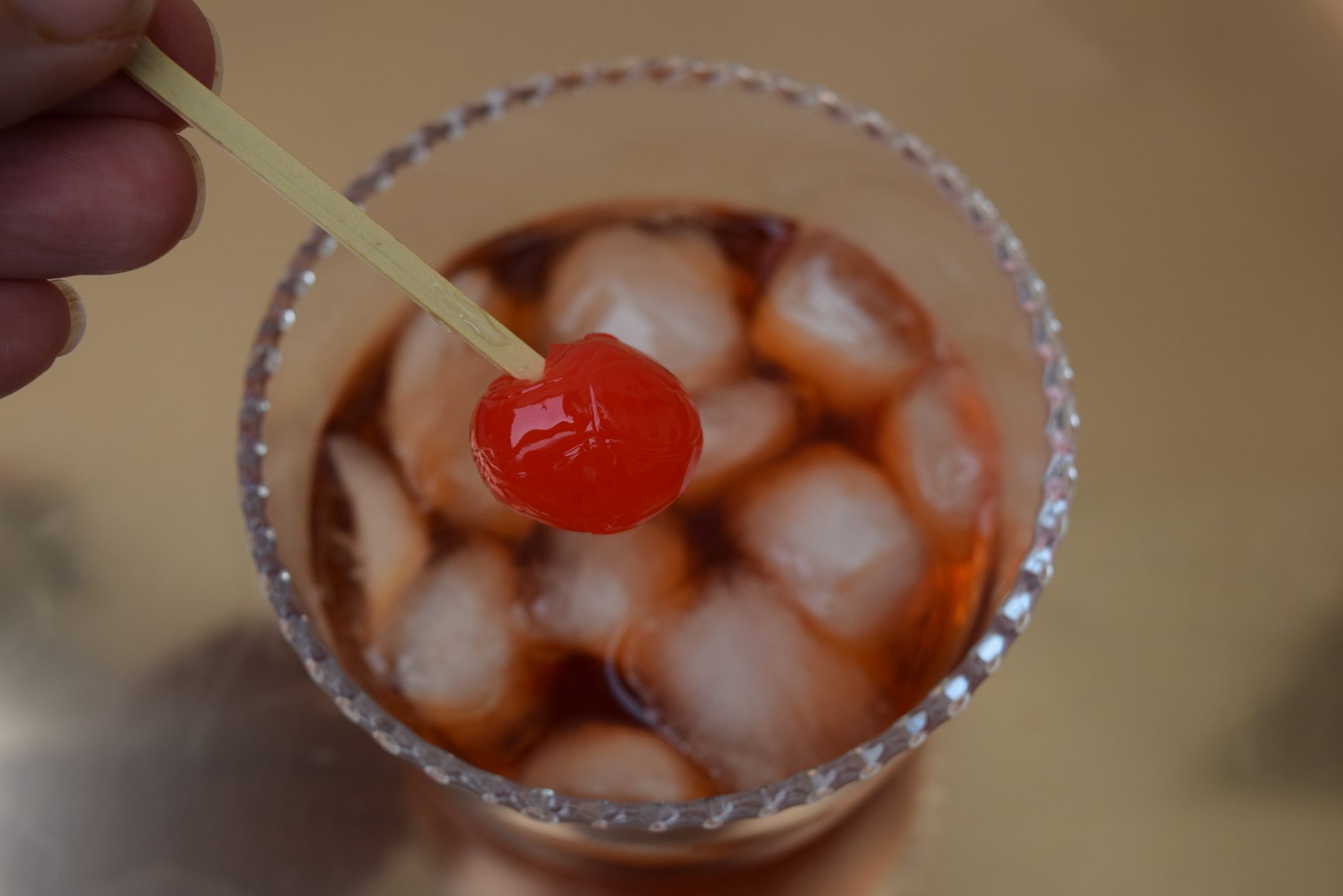 Pure class. And totally drinkable.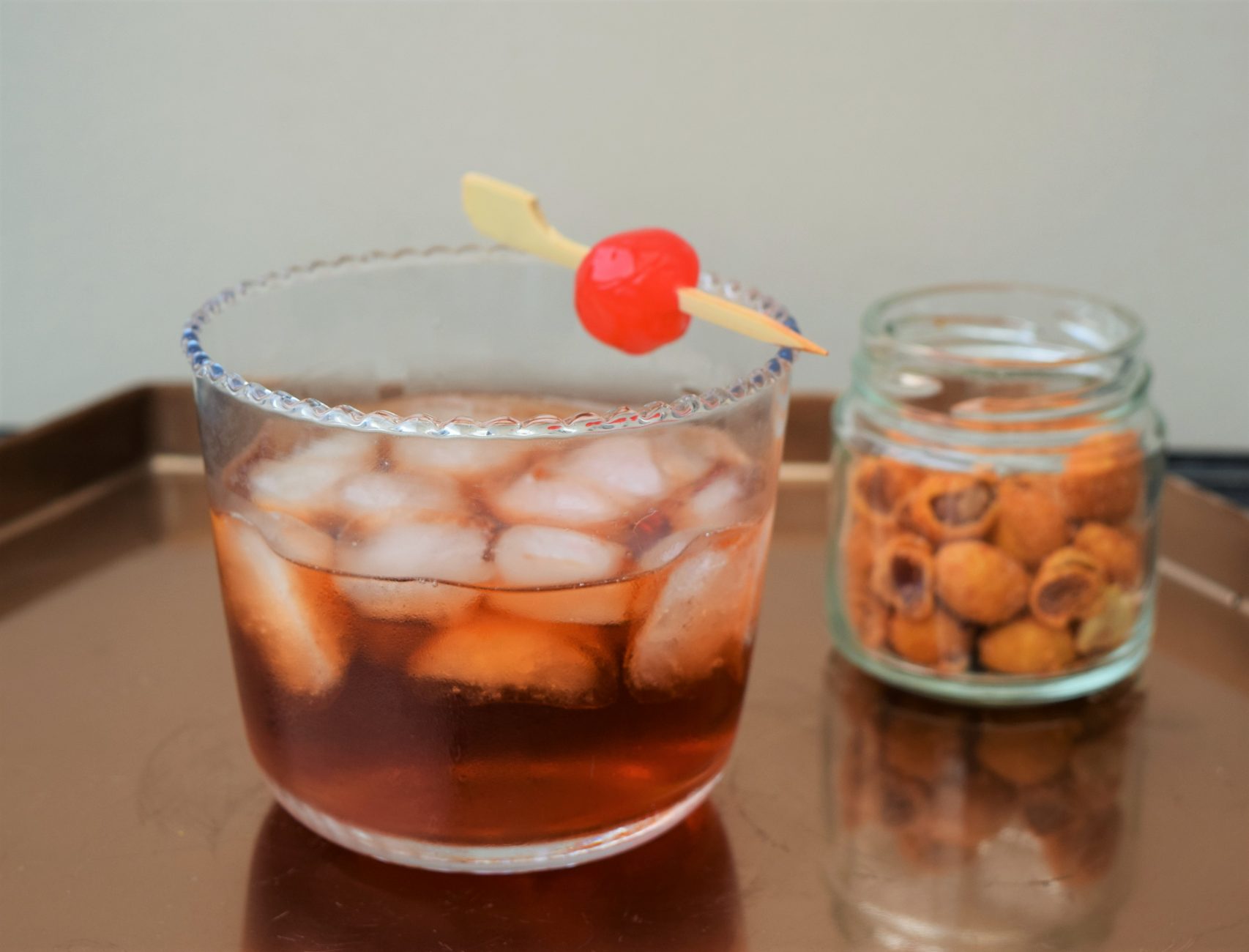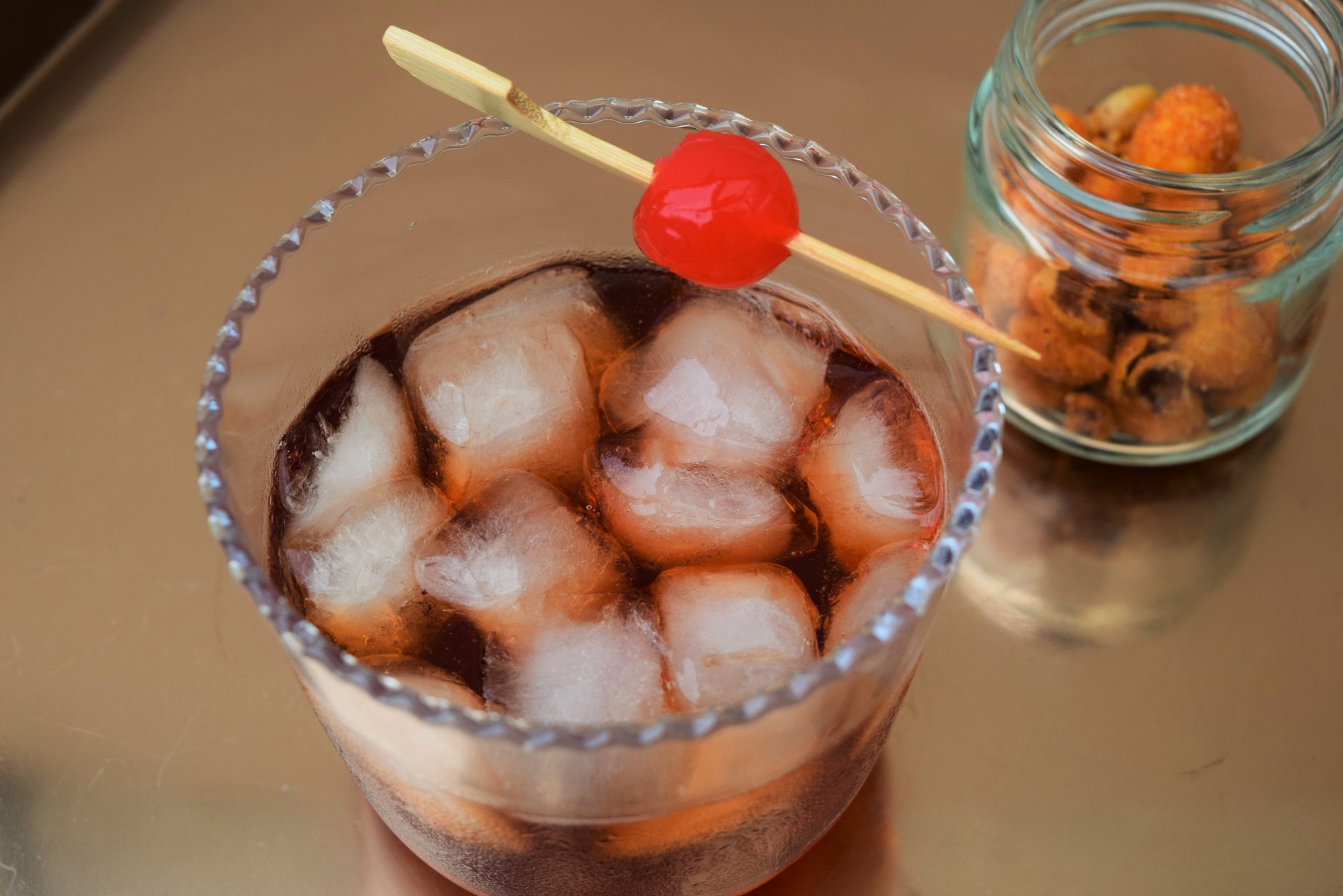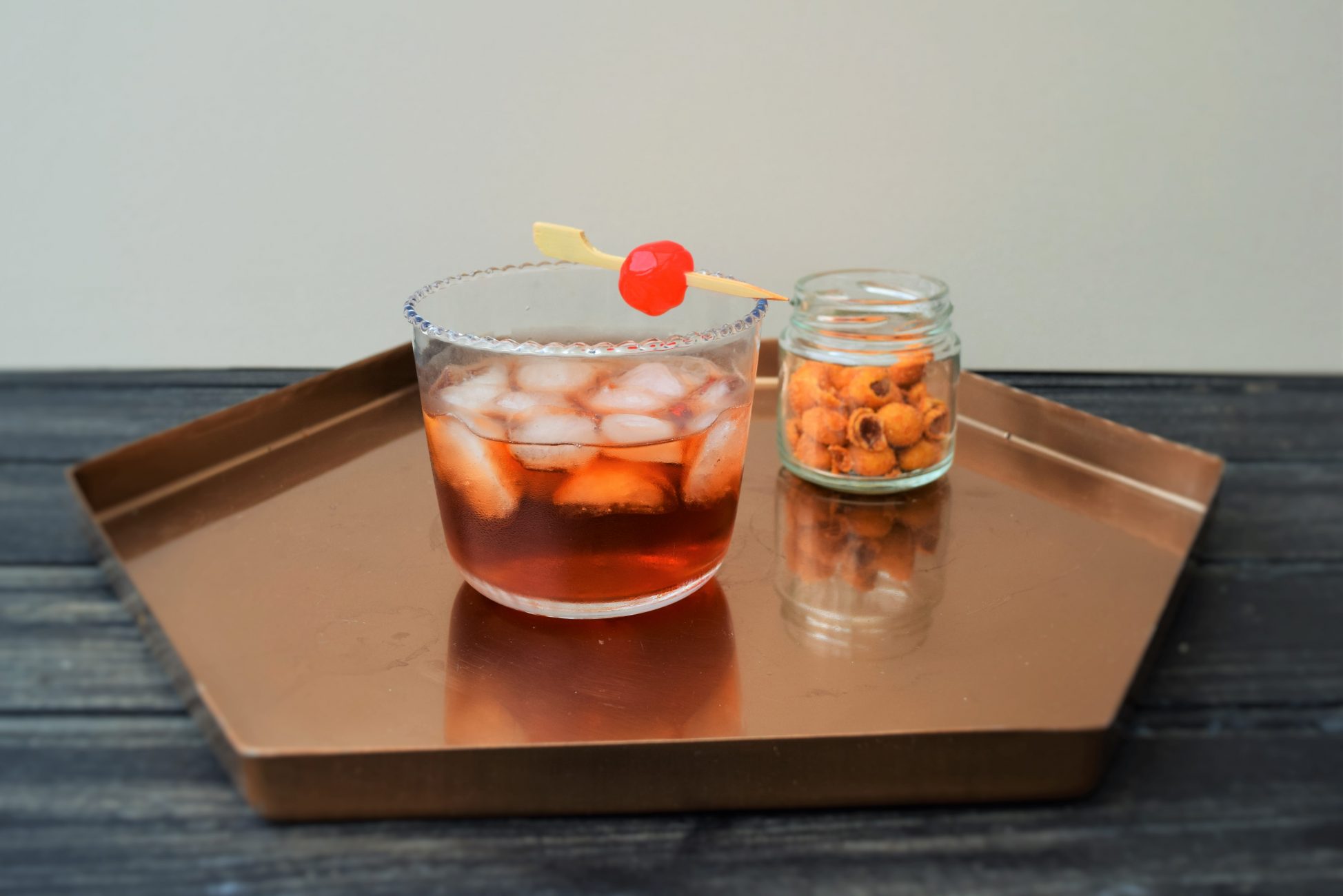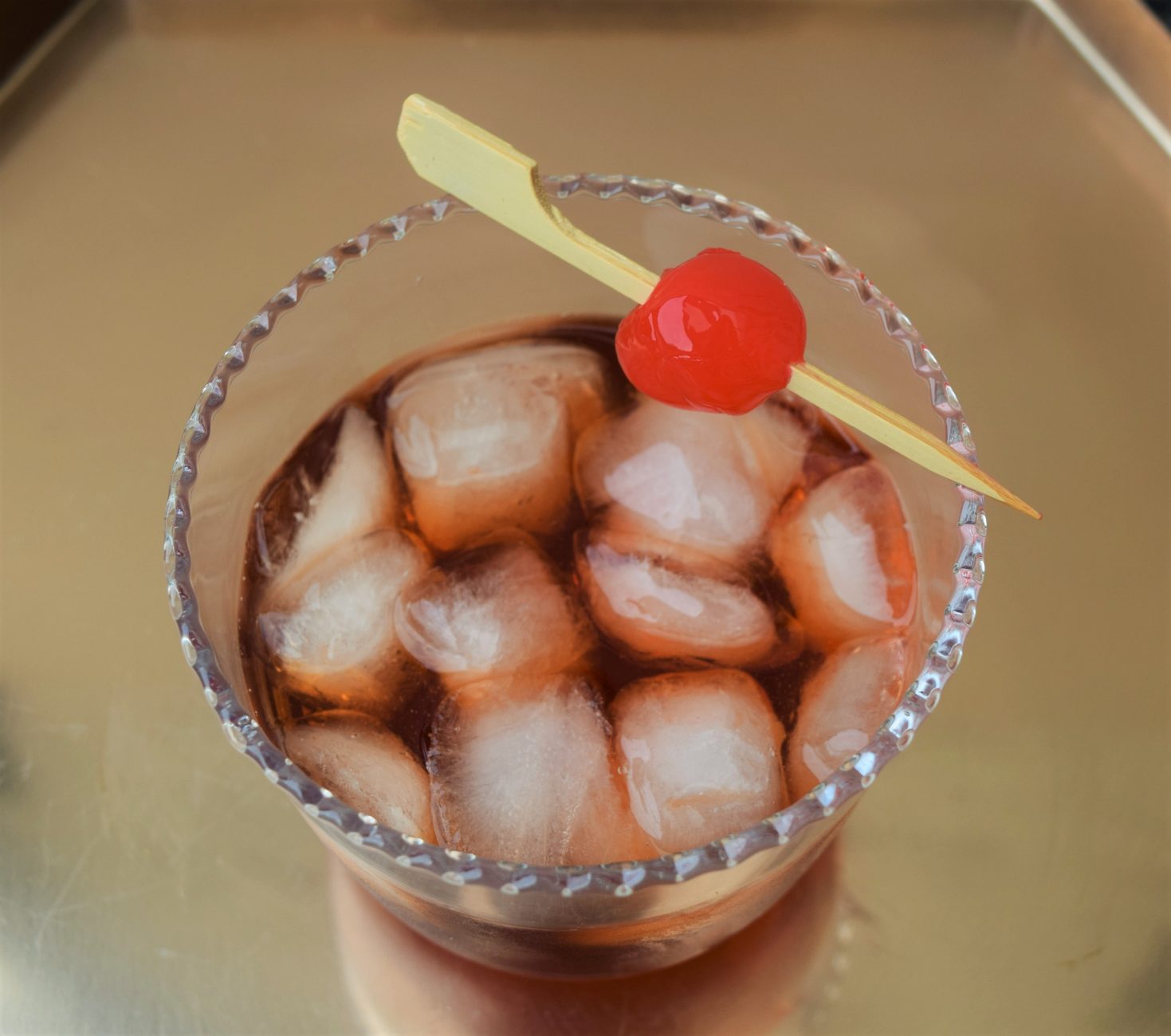 After a week of non stop entertaining this Boulevardier has a welcoming, warming taste. You almost feel you could hold it in your hands like a hot chocolate for maximum comforting qualities.
I will sip mine and hope for a calmer weekend. Before my kitchen is ripped out next week *pours second Boulevardier*.
Lucy x
Boulevardier Cocktail Recipe
Makes 1
You will need a small tumbler, or traditionally an Old Fashioned glass
50ml bourbon
40ml red vermouth
40ml Aperol or Campari
Ice and a cherry to garnish
Take a glass and add a good handful of ice. Add the Aperol or Campari, dependent on your bitterness tolerance, then the bourbon and red vermouth.
Stir and garnish with a cherry, or a twist of lemon or orange, if you would prefer.