Bourbon Coke Float Recipe
Ice Cream Floats were all the rage when I was young and the world was in black and white *according to George*. We used to sit in a cafe on Eastbourne seafront for hours on end nursing a float or Knickerbockerglory of some nature, much to the dismay of the owner who was hoping we would a) spend more money and b) bugger off so paying customers could take our seats. Old lady rambling aside, the combination of fizzy drink and soft ice cream is really one to be revered in my mind, so the addition of booze of some variety really elevates it to another level.
It is with much joy I share with you today's Friday Cocktail, the Bourbon Coke Float. What's not to like here, bourbon, cherry syrup, soft vanilla ice cream and coke. It's a classic combination from my childhood with a healthy dose of booze, comforting yet still refreshing. Not that we need much refreshment as it's still like bloody February in London. However, we can but sip and dream because it just has to warm up soon, it bloody well has to.
This American style cocktail is a celebratory nod to our American friends, home and away, celebrating their Independence next week, lets raise this glass to them.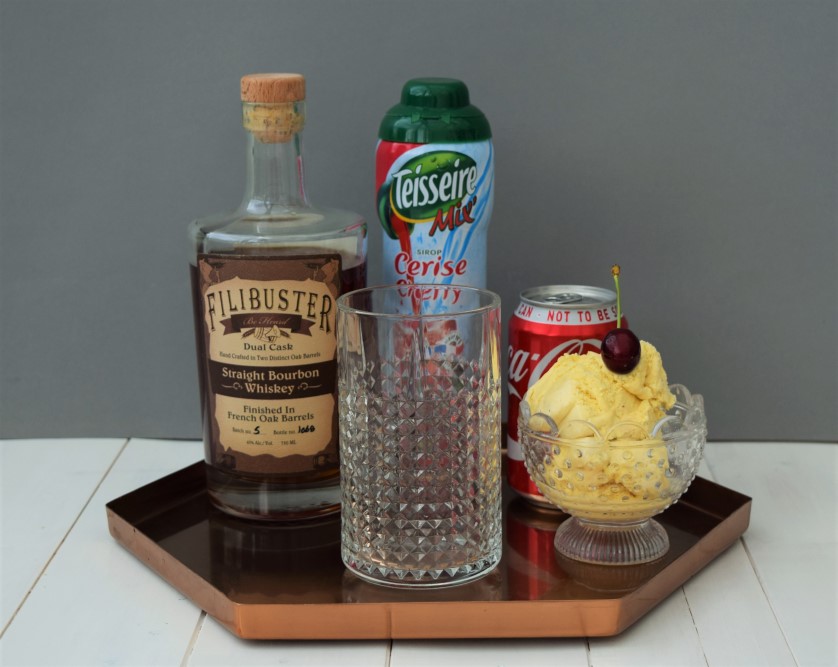 And what a lovely looking glass it is too. And there's Clyde fancy Bourbon again, he's tried hiding it from me but I keep finding it. Along with my rather delicious cherry syrup which I got from Ocado. If you can't get this then Grenadine would work just as well. That's bought ice cream too, just in case anyone's judging me.
Make a start with a nice big handful of ice into a tall elegant glass.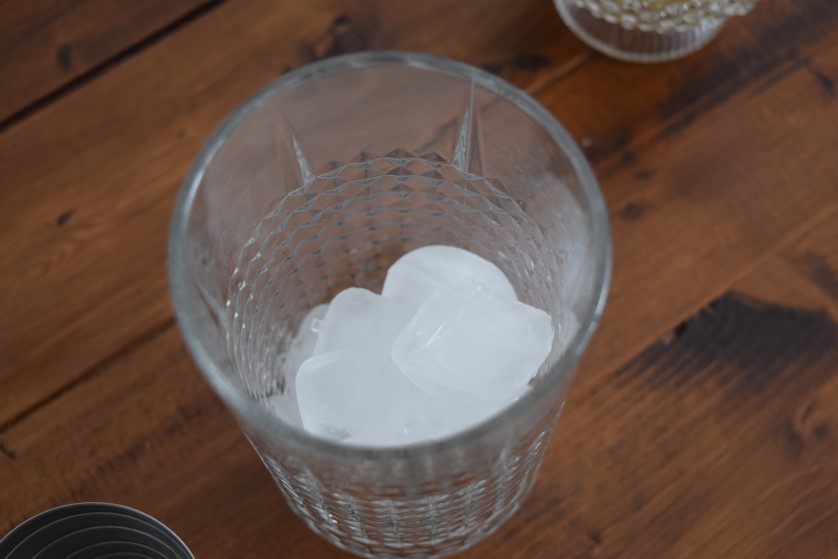 Top this up with your chosen Bourbon and either cherry or grenadine syrup for fruity flavour and sweetness.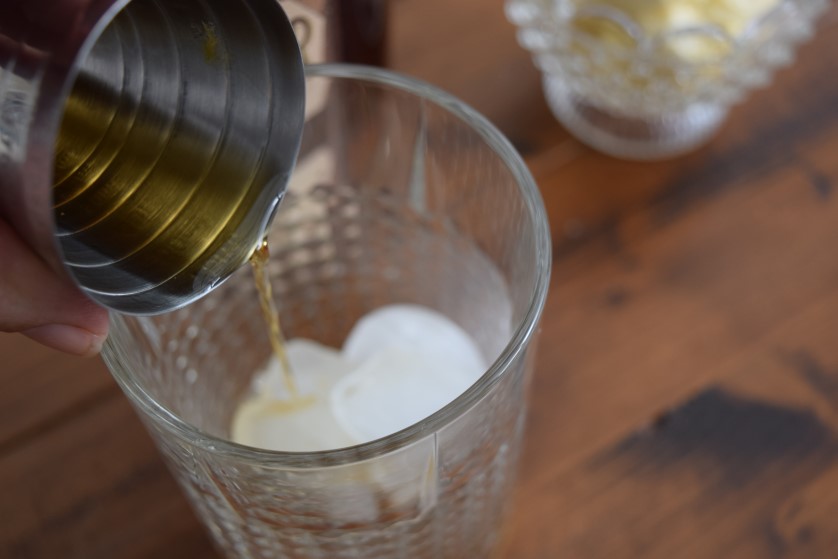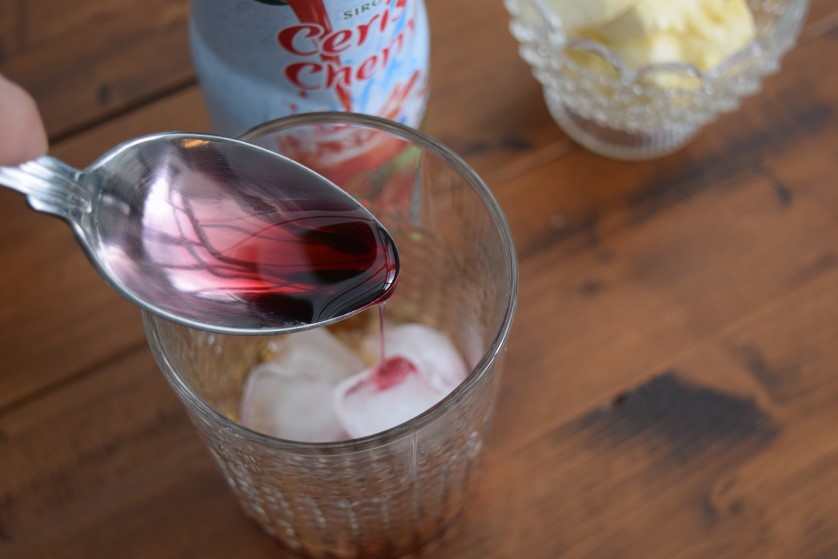 Next into this oh so completely delicious mix is a large scoop of vanilla ice cream. Try not to slop it all down the side of the glass like I did. Then v slowly pour in the Coca Cola. Do be careful as it froths up like a pint of Guinness if you pour it in too speedily.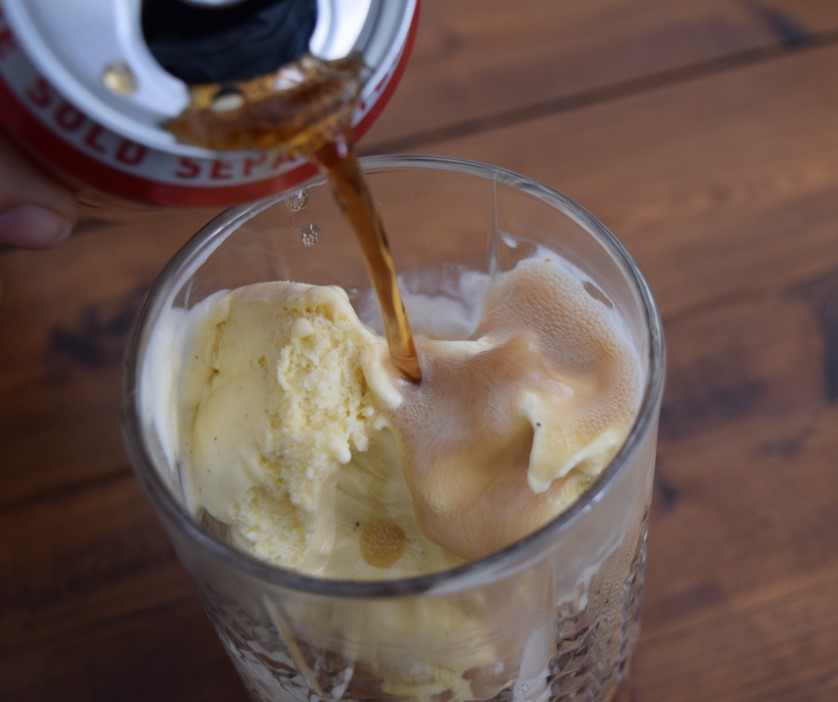 Plop on a cherry, I went fresh, but Maraschino is just as classy, and it's all yours.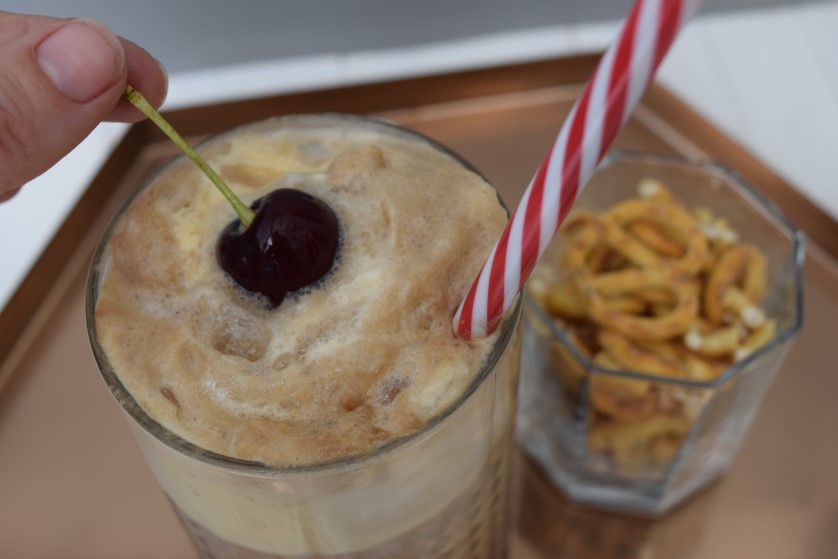 And serve with the ubiquitous small pot of snacks, this week it's sour cream and chive pretzels to continue the stateside theme.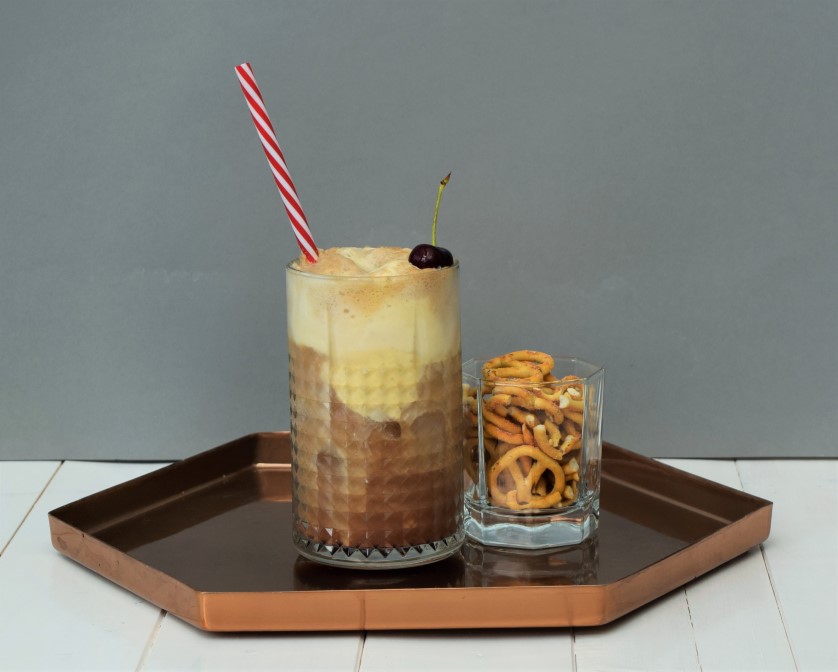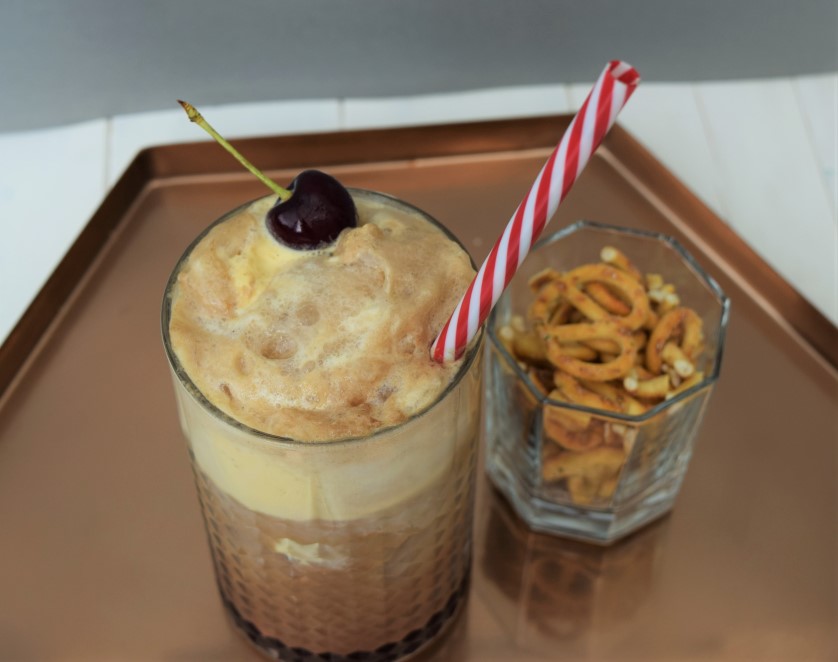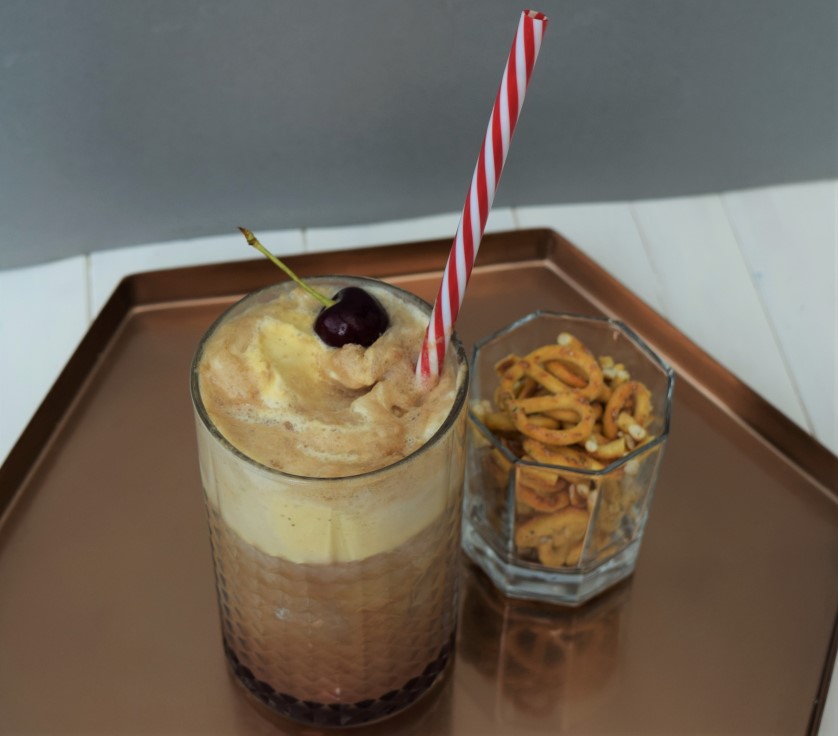 This is a trip down memory lane with an added treat. The Bourbon Coke Float is super delicious and incredibly drinkable. This would make the most brilliant after dinner drink or even as an extra dessert course. Why not give it a try this weekend, even though it's not a long holiday one here, we can but dream of an extra day off.
Lucy x
Bourbon Coke Float Recipe
Makes 1
You will need a tall glass and a straw
40ml bourbon of your choice
1 tablespoon cherry syrup or grenadine
a large scoop vanilla ice cream
Coke to top up, approximately half a can
Ice
Cherry to garnish, fresh or cocktail
Take a lovely tall glass and add a handful of ice. Pour in the bourbon and the tablespoon of cherry syrup or grenadine. Add a large scoop of vanilla ice cream then carefully top up the glass with Coca Cola. Pour slowly as this cocktail will froth up. Garnish with a fresh or maraschino cherry. Sip through a straw.