Bramble Vodka Spritzer
This week I wanted to incorporate a hedgerow element into Friday Cocktails, so I bring you the Bramble Vodka Spritzer. I had hoped to be able to forage the blackberries for this cocktail, but I didn't spot any on my dog walks with Ted, especially when I was strolling with him around the streets of Battersea.
This cocktail is delicious, I love the inclusion of creme de cassis and Chambord for extra berry flavour and a hint of warmth. I initially bought Chambord to use with Prosecco (after being seduced by the super fancy bottle), but have discovered it has a plethora of uses in the cocktail department, with its soft fruitiness.
I hope you'll try this today, it has a hint of Autumn to it, despite the fact it's still 25 degrees this Friday in London.
You must think I have the most extensive drinks cabinet. Not really the case, I just keep making cocktails which include the odd spirits we have collected over the years. It is worth getting the Chambord, though, its delicious, not terribly pricey and a little goes a long way.
Anyhoo, take your cocktail shaker and add the blackberries (foraged from Waitrose) and the demerara sugar. Give them a bit of a poke with a spoon to mash them and to release their wonderful juices.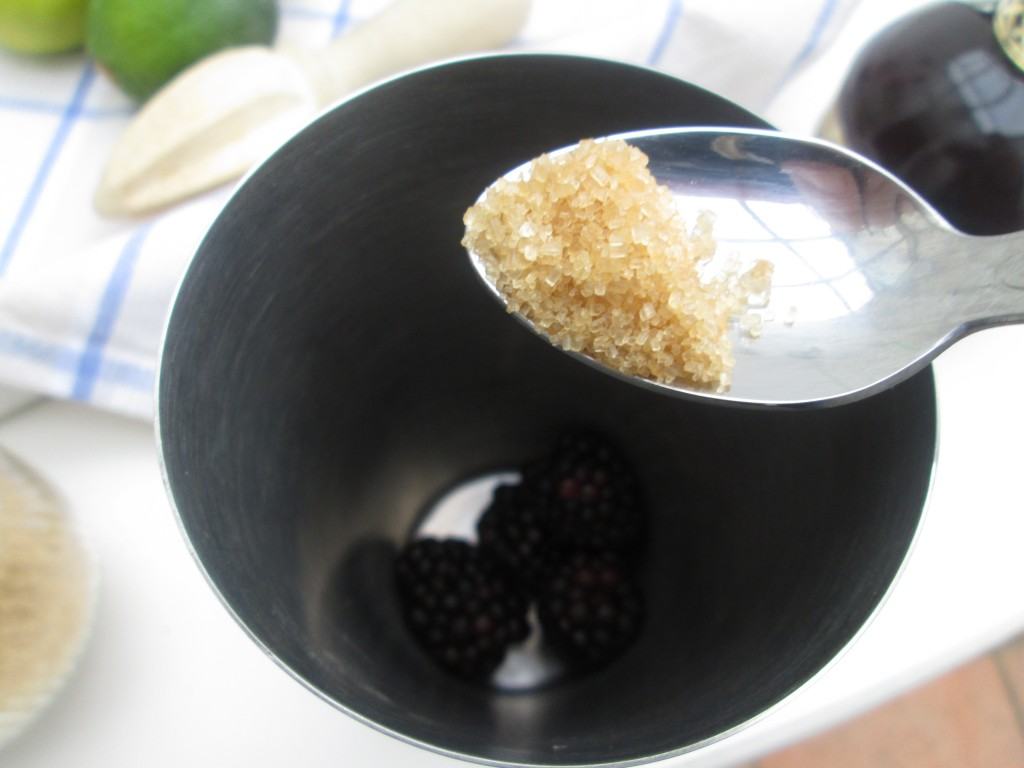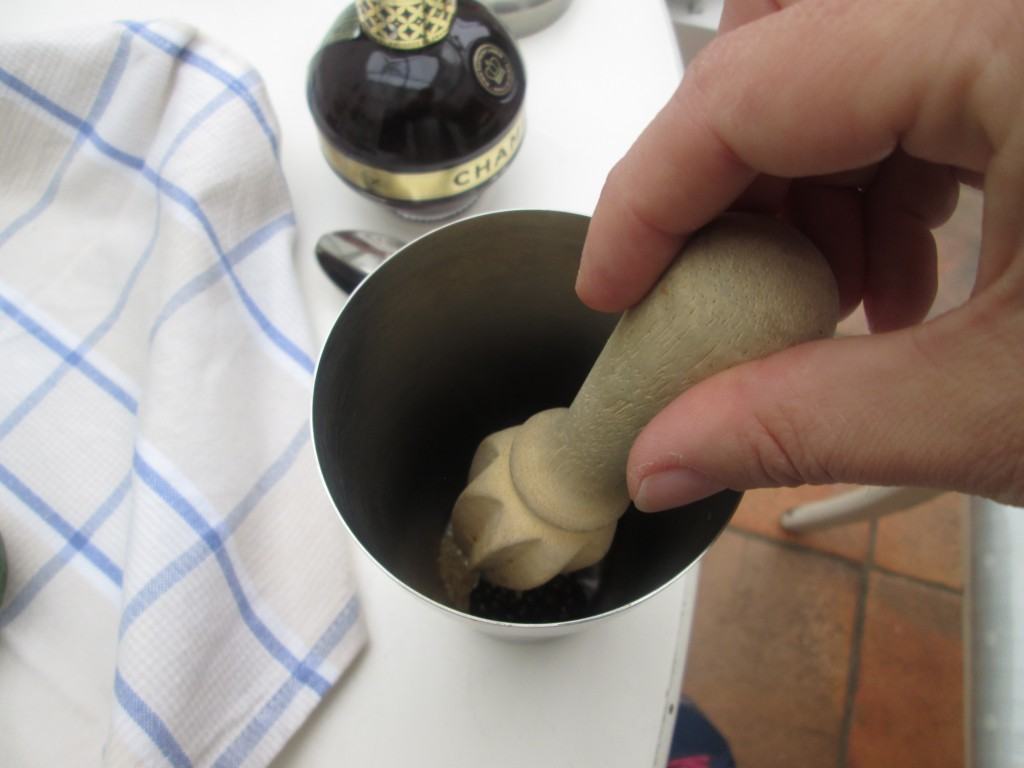 Then simple add some ice, vodka, the fresh lime juice, creme de cassis and chambord. The fragrance coming from your shaker will be mouthwatering, I can assure you.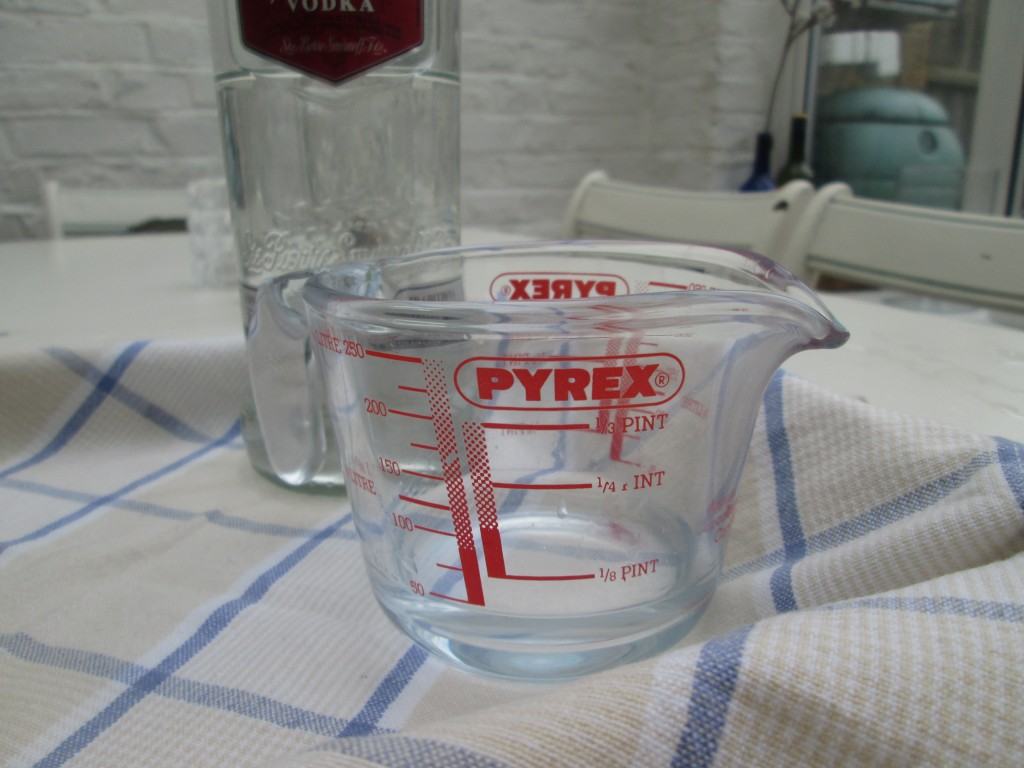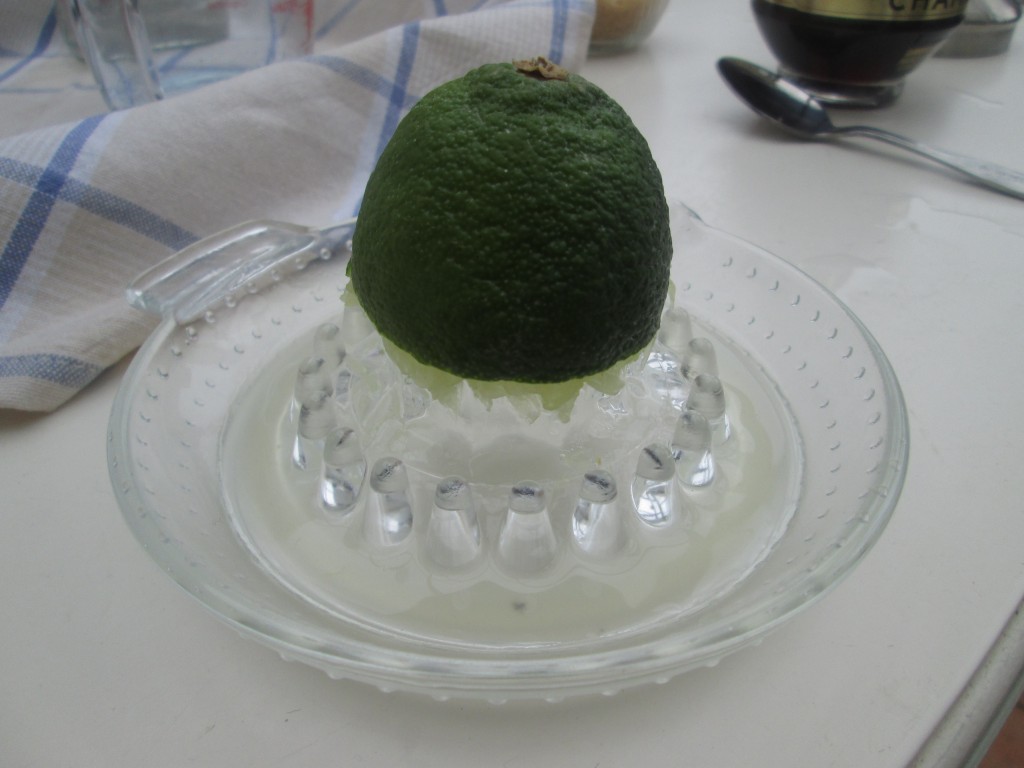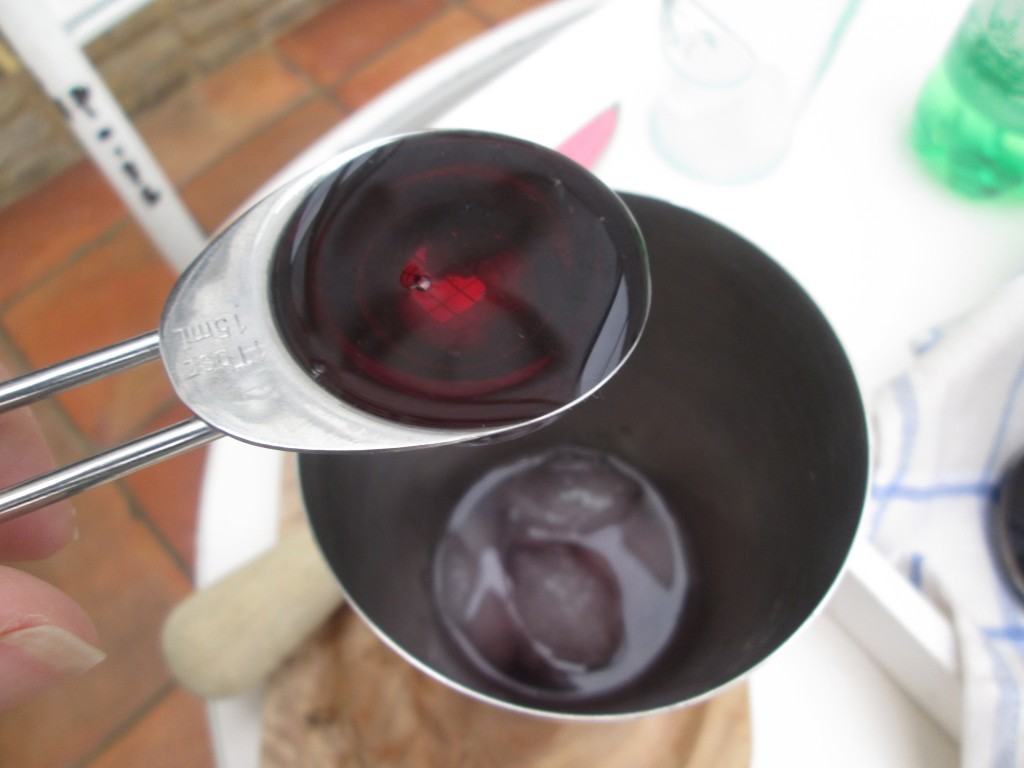 Then give the whole wonderful thing a good shake, allowing the flavours to mingle and chill down.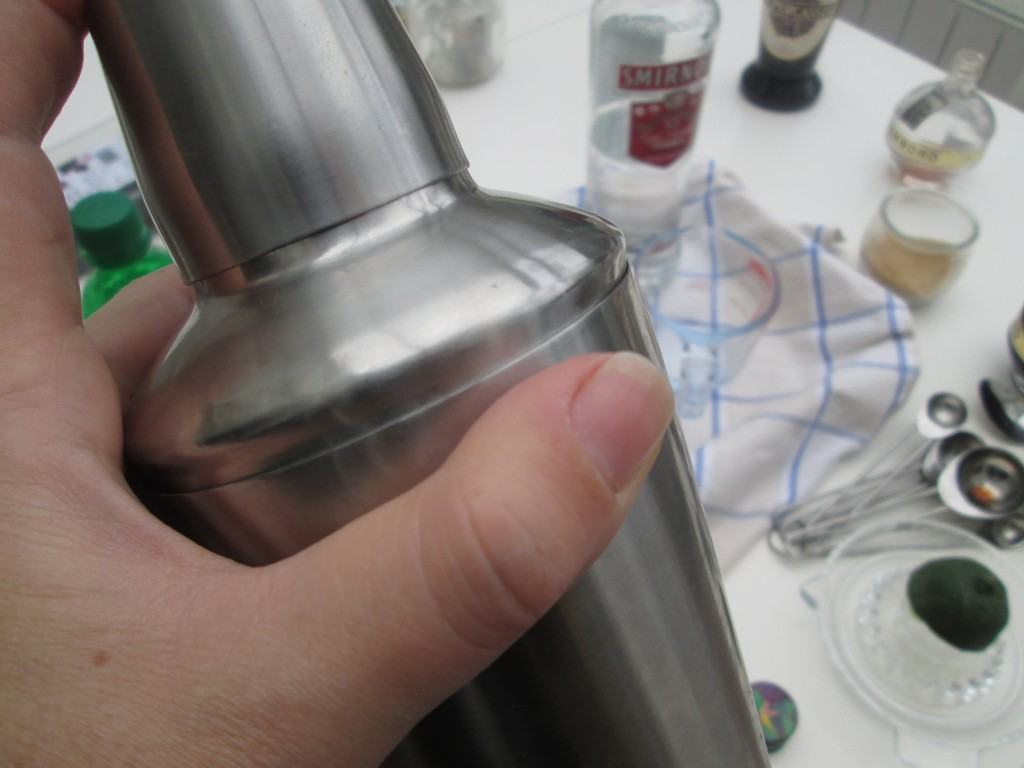 Add more ice to your serving glass then pour in the ruby liquid. It's up to you how you serve your spritzer. I didn't strain mine, so had a fruity layer of blackberry puree, but if you would prefer, do filter that out via your cocktail shaker.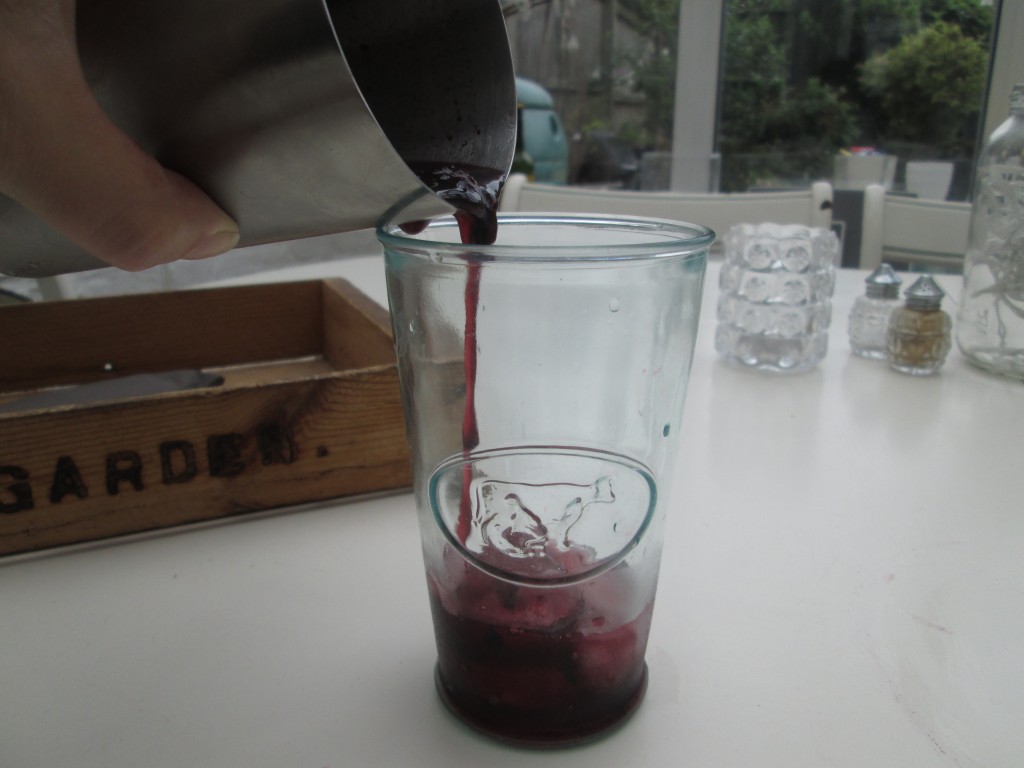 Then top this up with soda or fizzy water and add a whole blackberry garnish.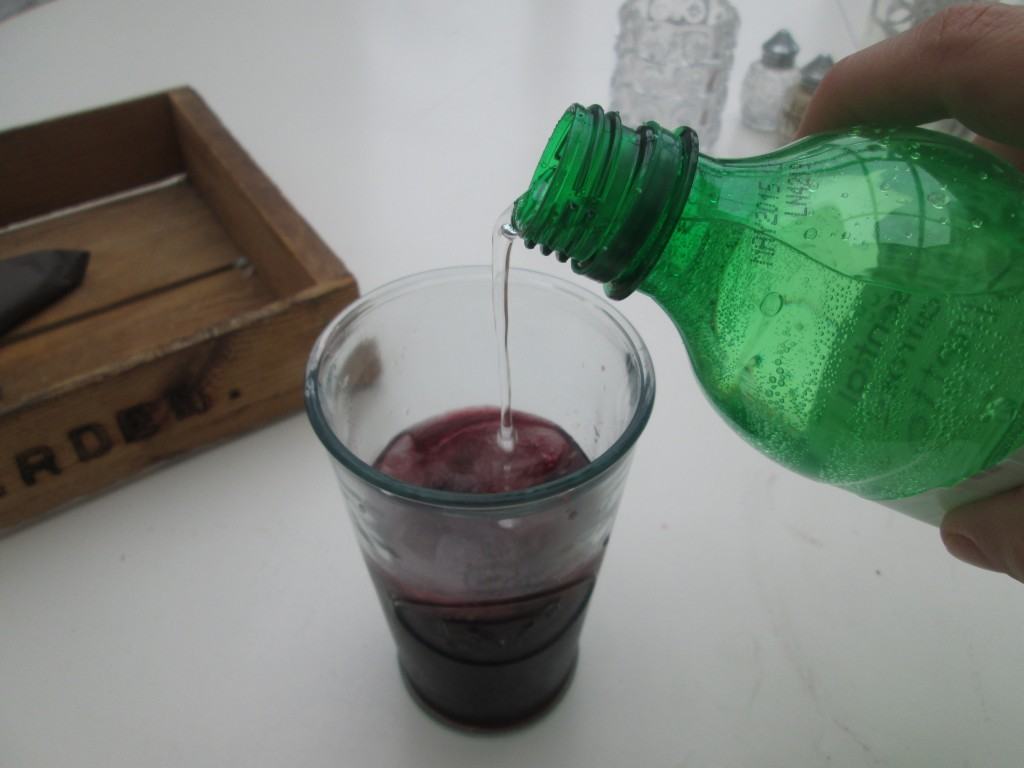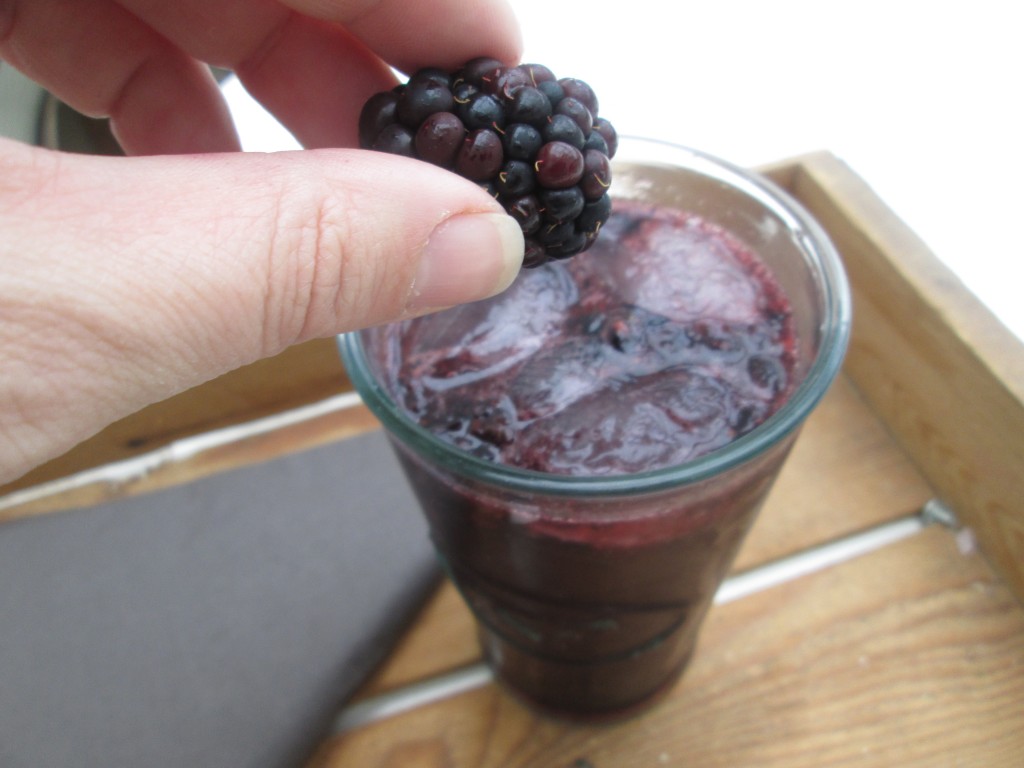 This is a refreshing yet warming drink and perfectly suited to this time of year.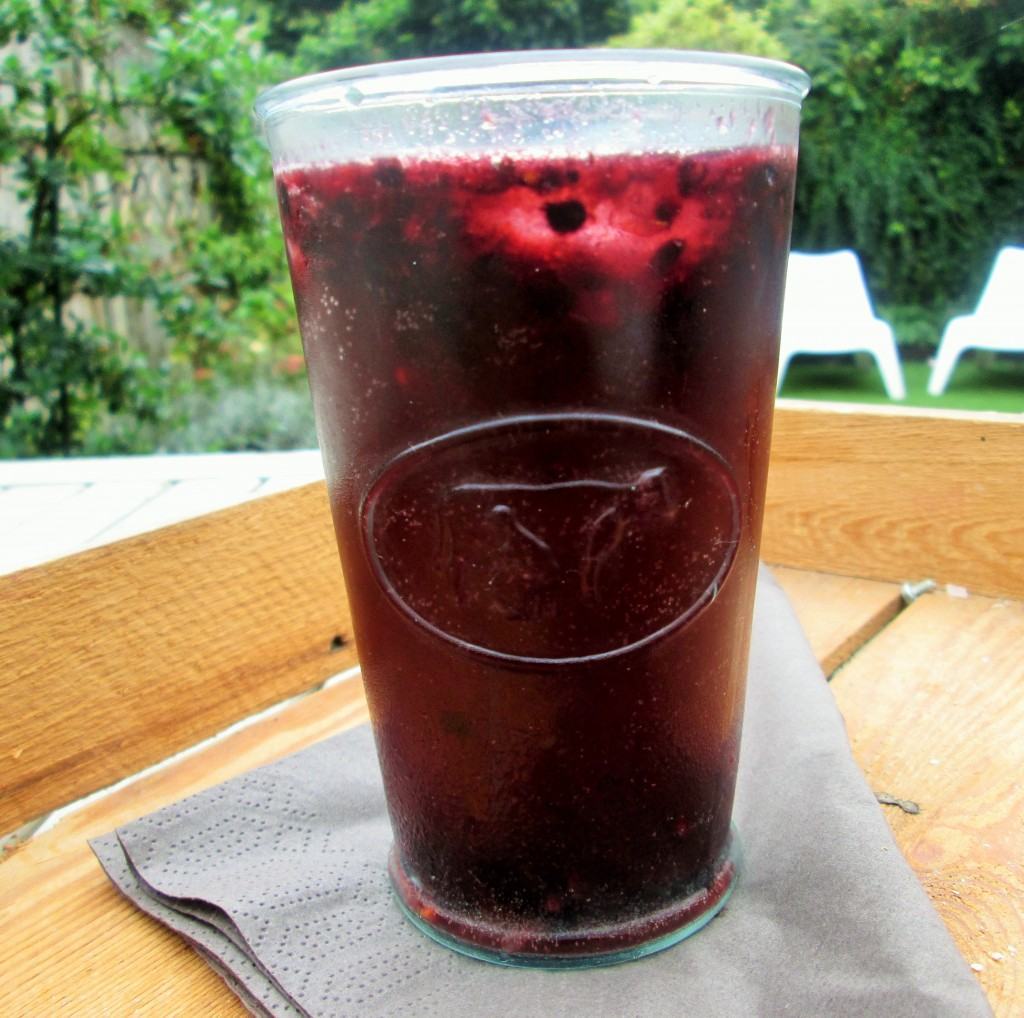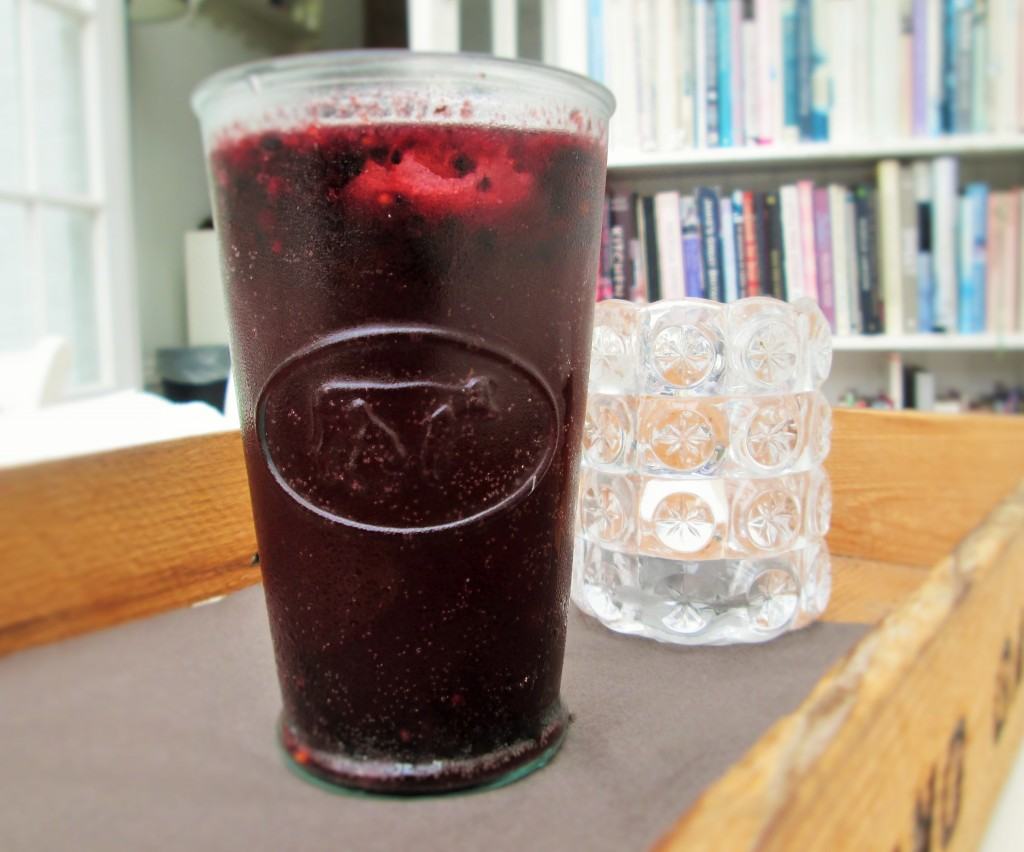 Happy Friday, kind readers, I rather feel I've earned one of these after this week, and I expect you do too.
Lucy x
Bramble Vodka Spritzer
You will need a cocktail shaker, spoon or muddler, ice and a tall-ish glass
Serves 1
4 fresh blackberries, muddled (or squashed), plus a whole one for garnish
1/2 a teaspoon Demerara Sugar
50 mls vodka
1 tablespoon fresh lime juice
1 tablespoon Crème de Cassis
1 tablespoon Chambord
Soda or fizzy water, to top up
Take your blackberries and add them to the cocktail shaker with the demerara sugar. Give them a muddle, or mash them up a little with a spoon then add a few ice cubes. Add the vodka, lime juice, creme de cassis and Chambord and give everything a good shake. Add more ice to your serving glass and then pour on the contents of the cocktail shaker. You could strain the berries out, but I kept them in for flavour. Top up the glass with soda water or fizzy water, garnish with a blackberry, then drink and enjoy.