Bloody Mary Recipe
Last weekend I was treated to the most wonderful, leisurely couple of hours at the Avenue Cookery School. The invitation was billed as a Boozy Bloggers Brunch, so I swiftly replied with a count me in style response. I do love a brunch and anything called boozy has a certain Lucy Loves draw. I had a complete giggle making the most beautiful Eggs Benedict and soda bread all washed down with a couple of large Bloody Mary's. The Avenue is a modern and stylish cookery school run by the wonderful Horsford family, who have a very liberal hand on the drinks, it's just my kind of place. There's no stuffiness, it's relaxed but knowledgeable, my egg poaching and hollandaise game is now strong. Which brings me to this weeks Friday Cocktail. Why, after nearly 3 years of FC's I have never featured this hangover brunch special is a mystery, but let's not waste another moment before enjoying a Bloody Mary.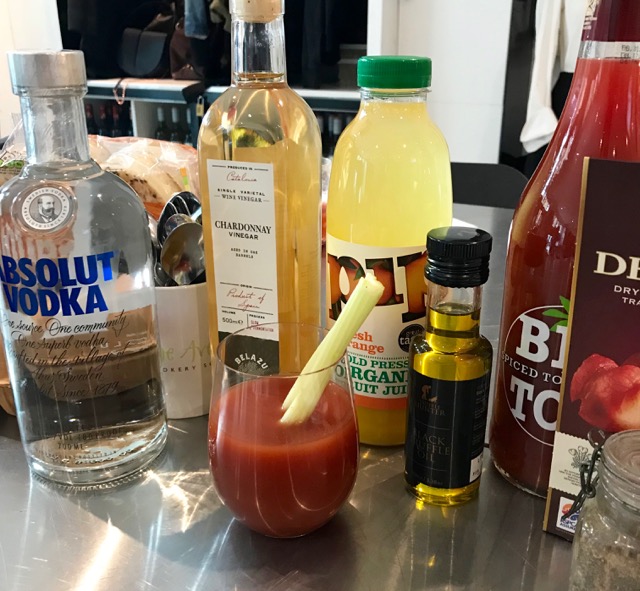 We had some amazing ingredients to hand at the Avenue Cookery School, including Absolut Vodka and Big Tom tomato juice so I fashioned my Bloody Mary using these to ensure maximum deliciousness. This is one of Clyde's complete favourite drinks and it is his birthday this weekend, so I felt I should try my best. My version is lightly spiced and I chose to use the milder green Jalapeño Tabasco as Clyde is a bit of a spice wimp. I did go with lashings of celery salt because it adds the best savoury hit along with the slice of crisp bacon garnish. The vodka adds a warmth and takes the edge of anyone's Sunday morning fear and loathing, which is key.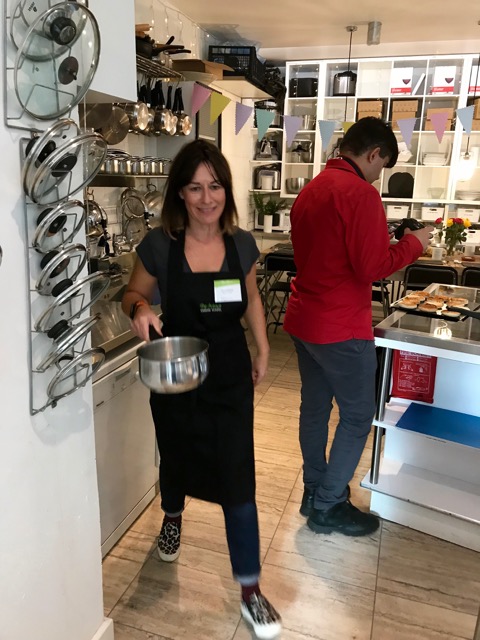 My Bloody Mary's were accompanied by my expertly *ha* crafted Eggs Benedict and soda bread. But I see no reason not to slosh one of these down with a bacon sarnie or even one of my Sausage and Egg Muffins. Or don't even reserve them for brunch, a Bloody Mary, if you load it with plenty of garnishes, is almost a meal in itself, so tuck right in.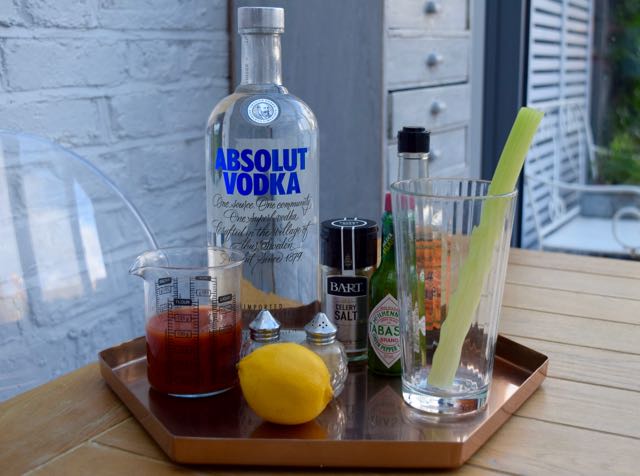 What a beautiful line up catching the late autumn sunshine in our kitchen. The Bloody Mary had never been top of my favourite cocktail list, but the older I get, the more I enjoy them. It also seems like a legitimate excuse to drink a large shot of vodka before lunchtime, so that's a bonus.
Make a start by taking a mixing glass or jug and adding a good handful of ice. Then pour in your double shot of Absolut Vodka, this Bloody Mary is not for the faint hearted.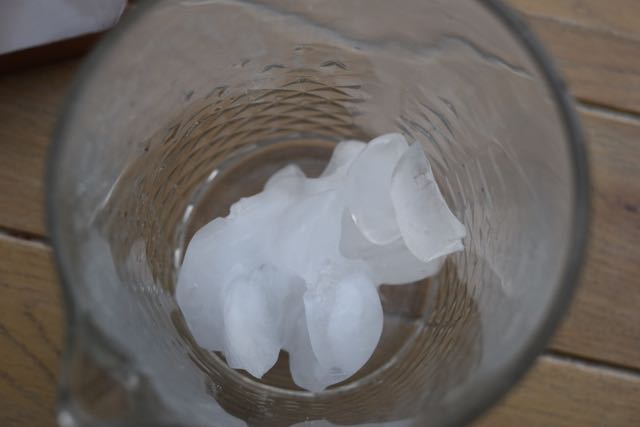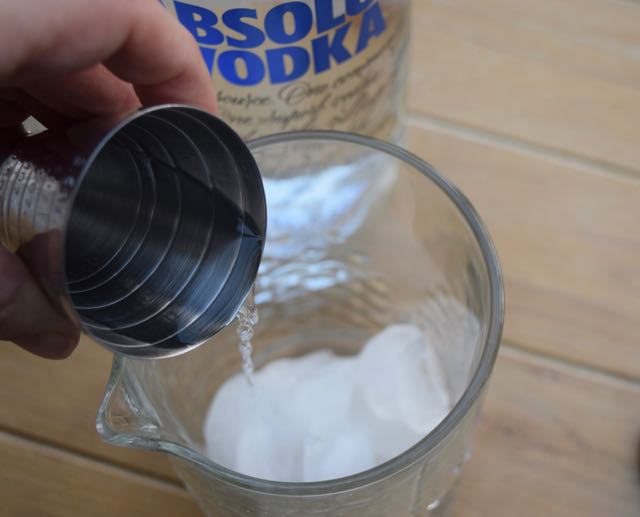 Add in the dashes of Worcestershire Sauce and the Tabasco go with more or less, only you know your spice threshold. I went with the green Tabasco mainly because I like the colour of the bottle and because it has a milder flavour.
Finally, pour in the tomato juice, season with salt and pepper and give the whole lot a good stir.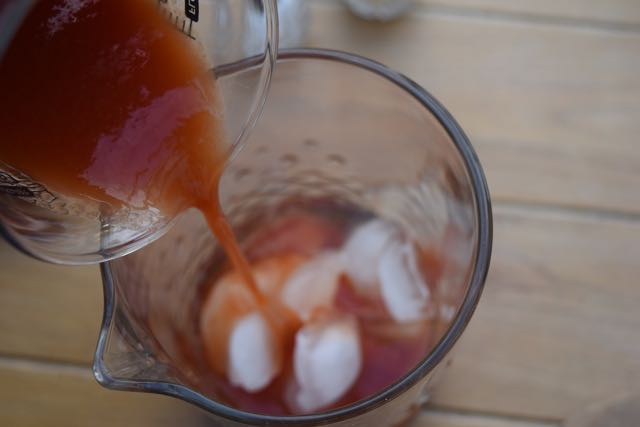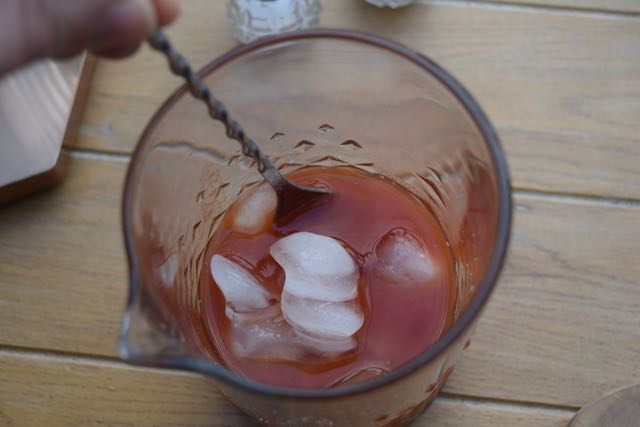 Pour the Bloody Mary into a tall glass over ice and add a generous shake of celery salt.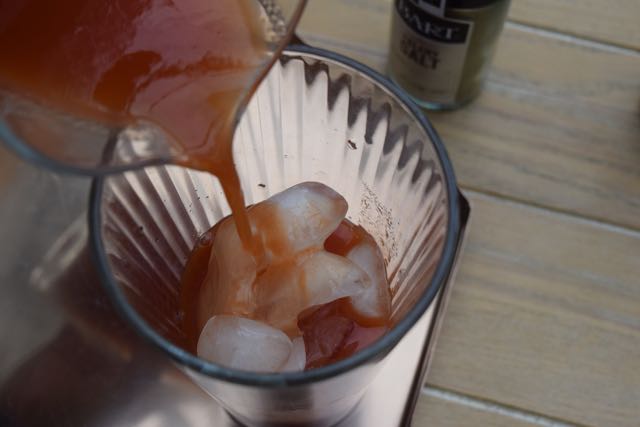 Now all that's left to do is garnish this Bloody Mary to within an inch of it's life. I've seen them adorned with whole prawns and even burgers, but I chose an elegant, crisp bacon rasher, a slice of fresh lemon and a traditional stick of celery. Enjoy this Bloody Mary, then enjoy another one.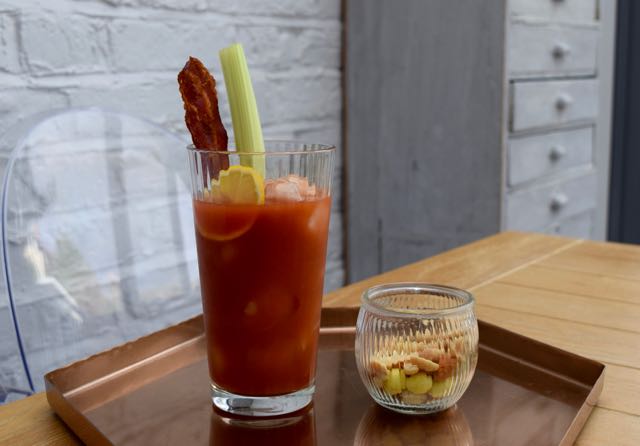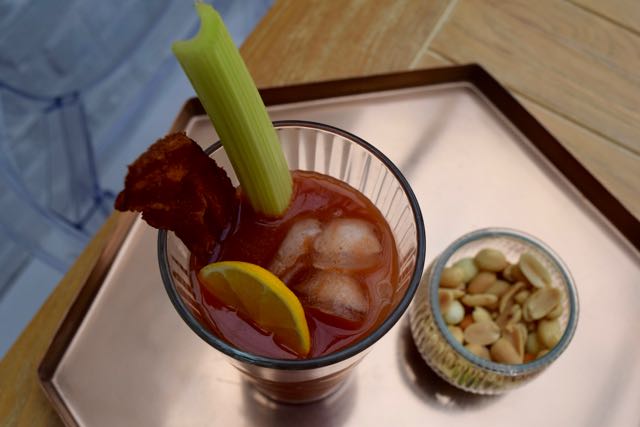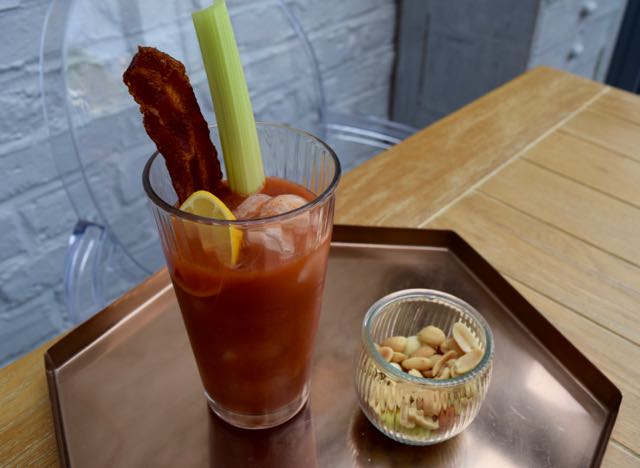 There is no more perfect way to spend a Sunday than drinking and cooking. I was lucky enough to have the chance to do both at the Avenue, with huge thanks to everyone there, and now I am passing on the brunch love to you.
Have a lovely weekend.
Lucy x
The Avenue Cookery School treated me to their Boozy Bloggers Brunch, but all opinions and ramblings are, as always, my own.
Bloody Mary Recipe
Makes 1
You will need a lovely tall glass and a spoon to stir
50ml vodka
6 dashes Worcestershire sauce
3 dashes Tabasco, I went for the mild one for a change
125ml tomato juice
salt and pepper
A good shake celery salt
A slice of lemon, stick of celery and a crispy bacon rasher to garnish if you like
Take a jug or mixing glass and add a good handful of ice. Pour in the vodka then shake on the Worcestershire sauce and Tabasco. Next, top up with the tomato juice, give it a really good stir then pour into a tall glass with more ice.
Shake on as little or as much celery salt as you like then garnish with a lovely slice of lemon, stick of celery and a slice of crispy bacon if you like. Eggs Benedict optional.
SaveSave
SaveSave
SaveSave
SaveSave