Buttermilk Banana Loaf Recipe
Continuing on my theme of keeping your studious children sweet, today I am posting this wonderful Buttermilk Banana Loaf. Another Banana Loaf recipe I hear your cry? Or am I hearing voices again, it has been a long week. I am all over new recipes to use up browning bananas, of which I have many, because there's only so many Smoothies you can make. And this banana loaf may just be the loaf to end all others.
Exam stress can make your children *and you* miserable, I should know, we are in the midst of mocks as we speak and it's stress central at Lucy Loves HQ. This Buttermilk Banana Loaf is a brilliant way to keep spirits high whilst boosting energy levels.  It's a soft, fragrant banana loaf with the addition of buttermilk which gives the loaf a lighter texture and tangy flavour. I find lighter means you can get more thick slices down you in one sitting. It's perfect served buttered liberally, or not, depending on if you love butter as much as I do.
This delicious loaf recipe came to me via the wonderful Two Peas and Their Pod, with thanks to them. Even if you don't have exams at the moment, just fashion another excuse to make this Buttermilk Banana Loaf. It's simple and you could be soothing your harassed offspring or treating yourself in just over an hour.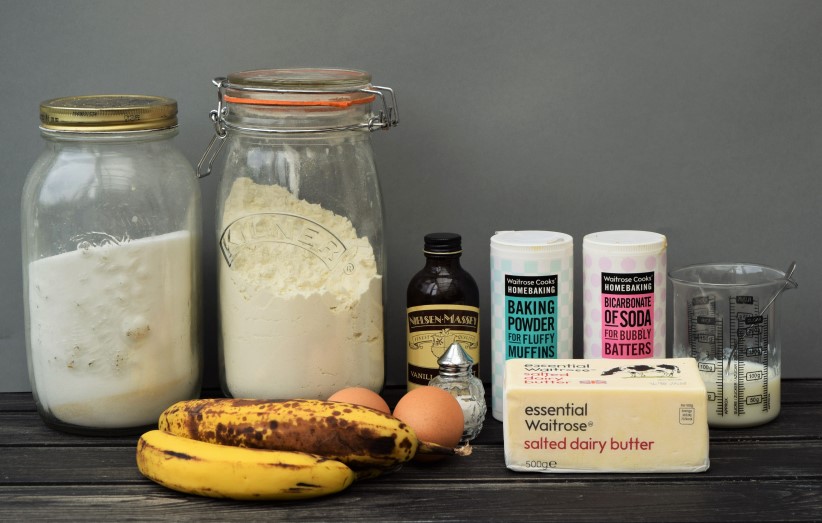 Ooh, there are those offensively brown bananas. Bloody perfect for baking or smoothies, but not for eating, it's green, under-ripe ones or nothing for me.
Make a start by pre heating your oven to 160 degrees fan assisted, butter your loaf tin and either fully or partially line it with baking paper. I just used a large strip to help when lifting the cake out later.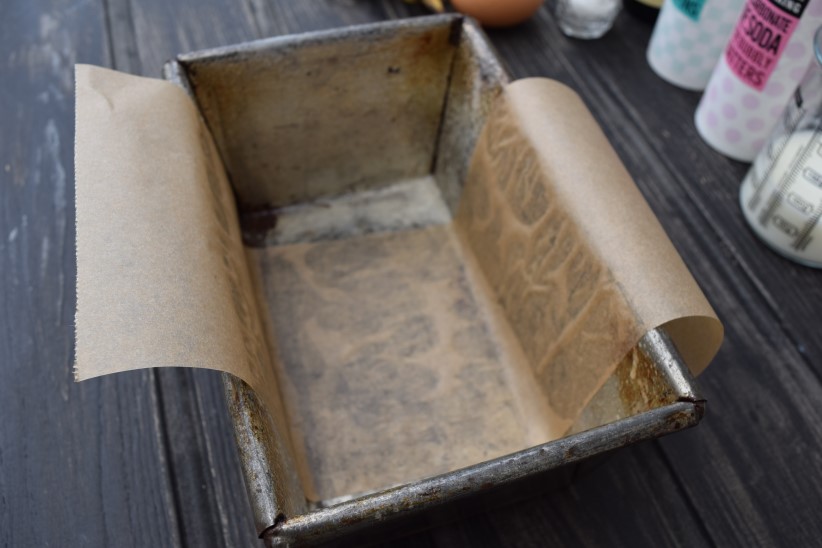 If you don't have buttermilk, at this stage, measure out 60ml of milk and stir through a teaspoon of lemon juice. Leave this to sit while you crack on with the mixture.
In a large bowl or in your food processor add the soft butter and caster sugar and beat until light.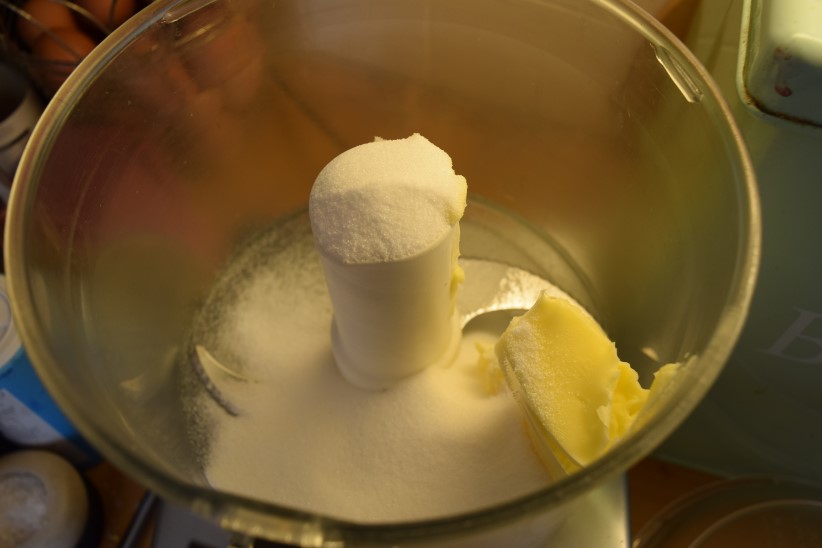 Beat in the eggs, one by one, and then the spoonful of vanilla extract.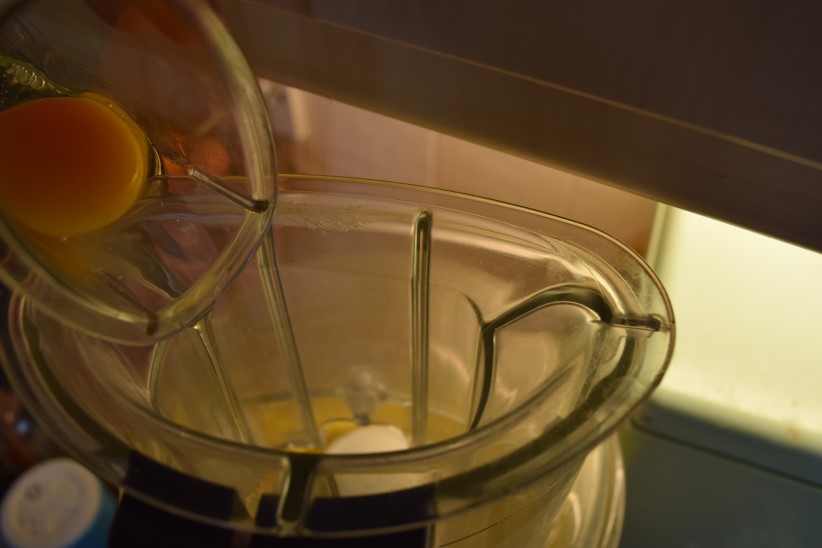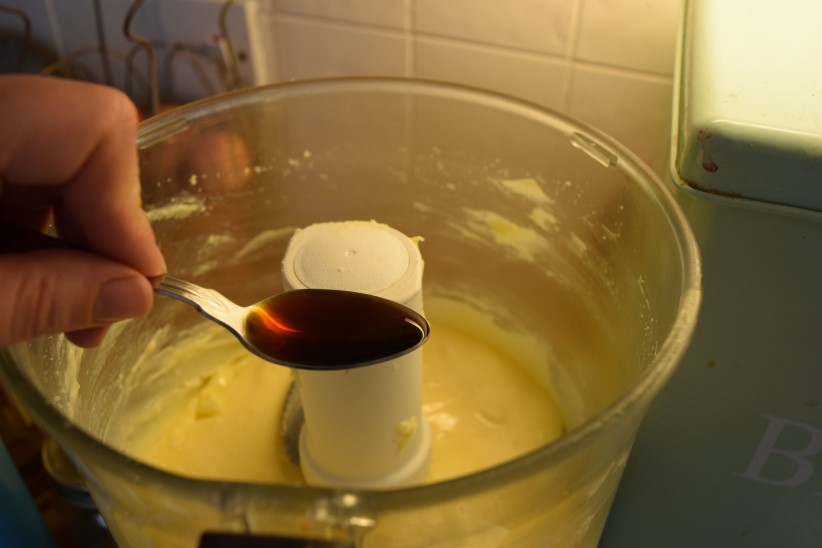 If you are mixing by hand, mash your bananas then add to the mixture, if you are using your food processor there's no need to mash. Pour in the buttermilk or your soured milk and mix until smooth.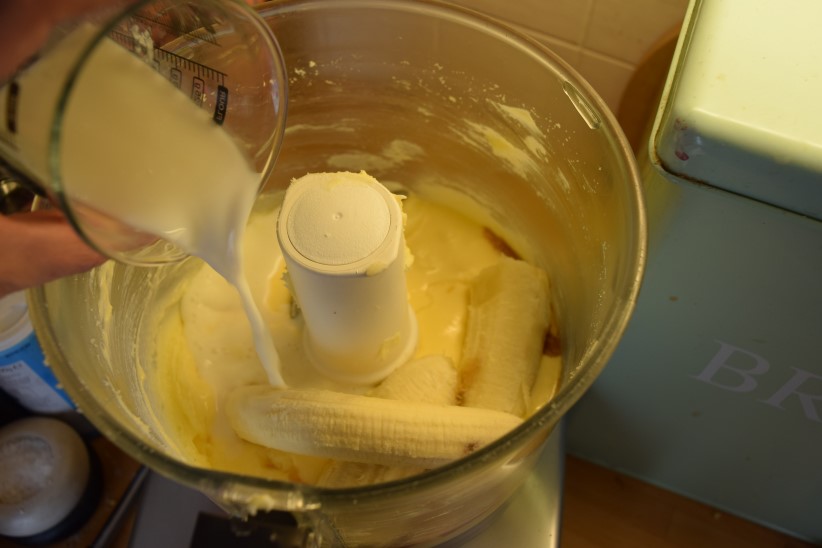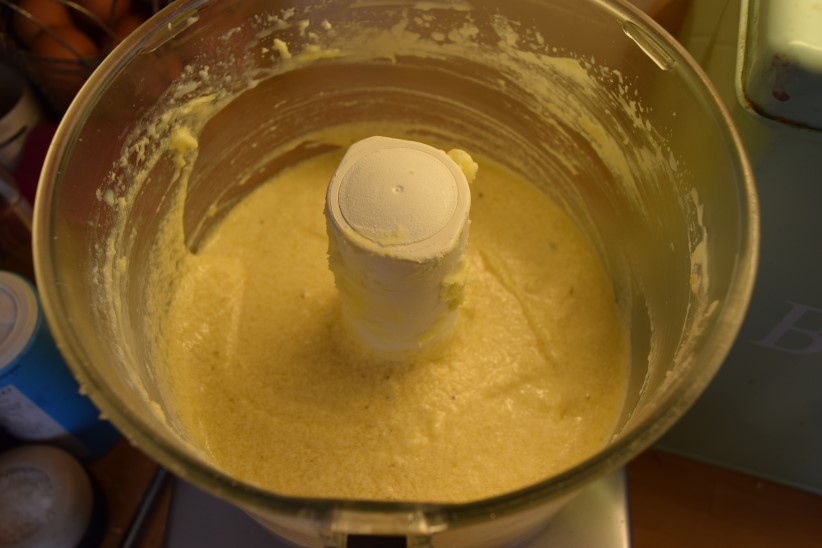 Finally fold or lightly mix in the flour, baking powder, salt and bicarb until you have a smooth cake batter. Pour this into your lined and buttered loaf tin.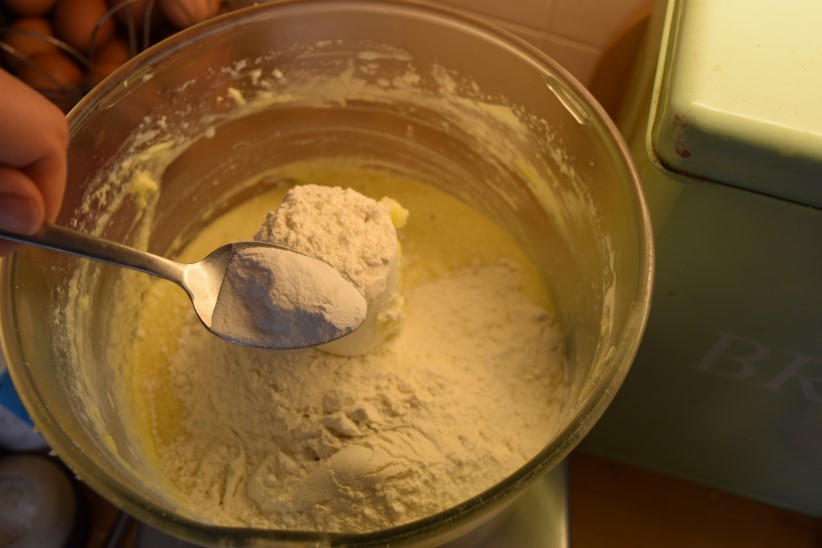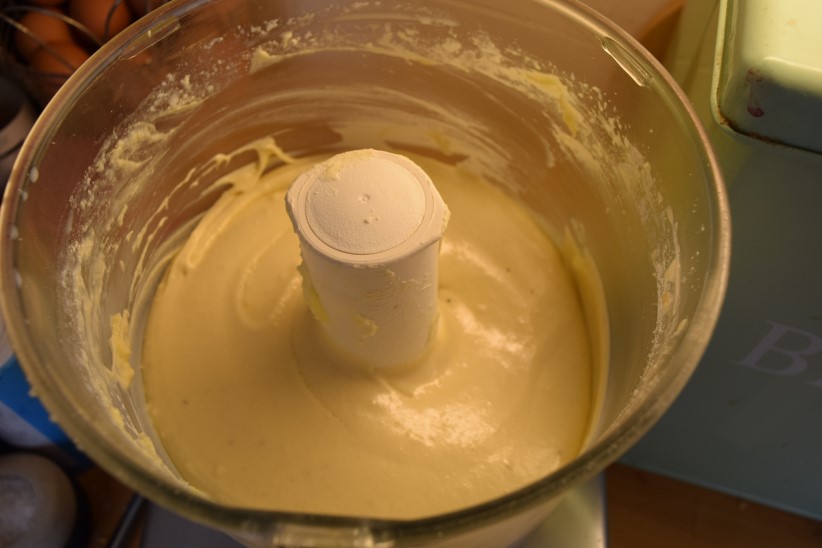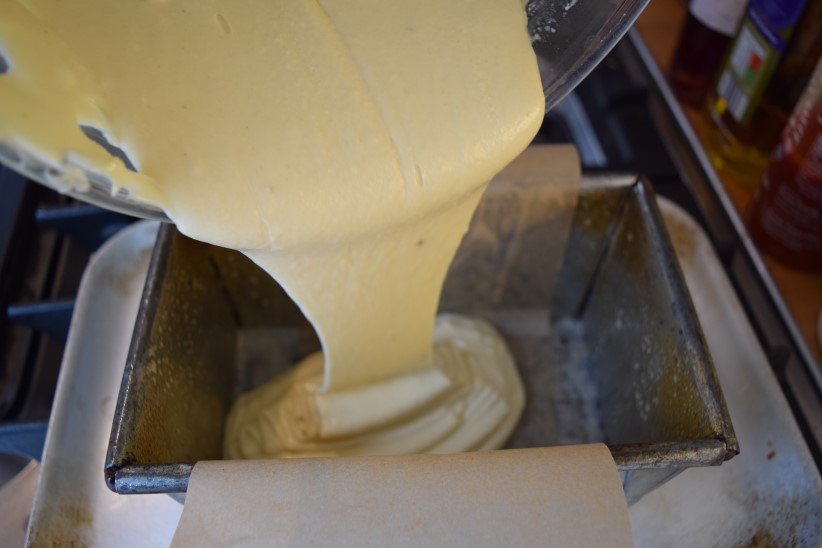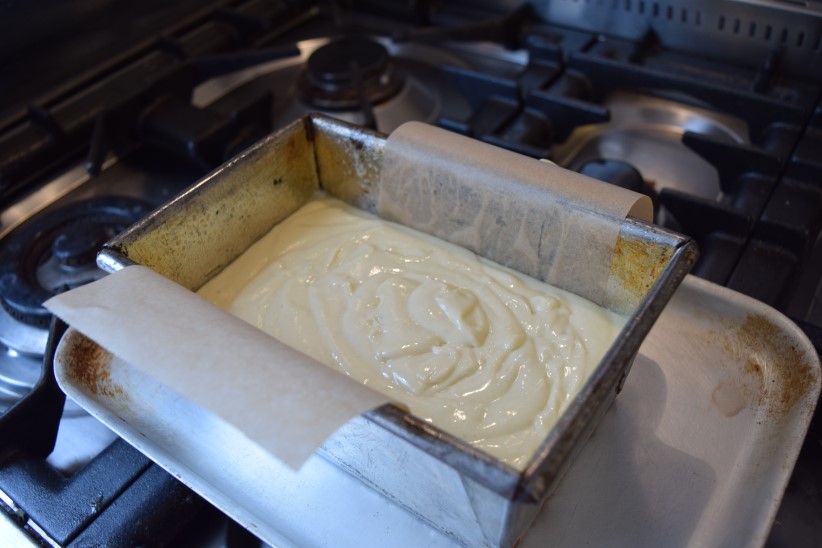 Pop this into the oven for 50 minutes to an hour. The loaf will be cooked when it's golden, firm to the touch and a skewer comes out clean when poked into the middle.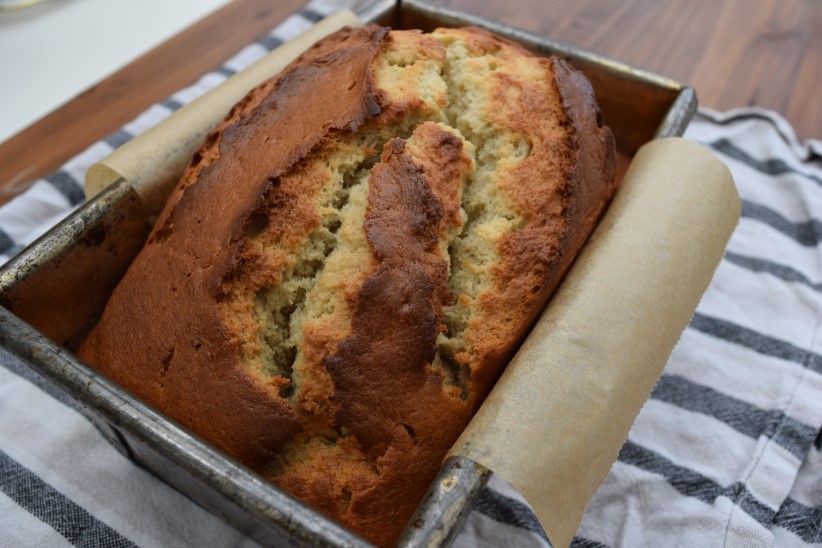 Leave this to cool for as long as you can bear before serving in warm slices, slathered with butter, if you like.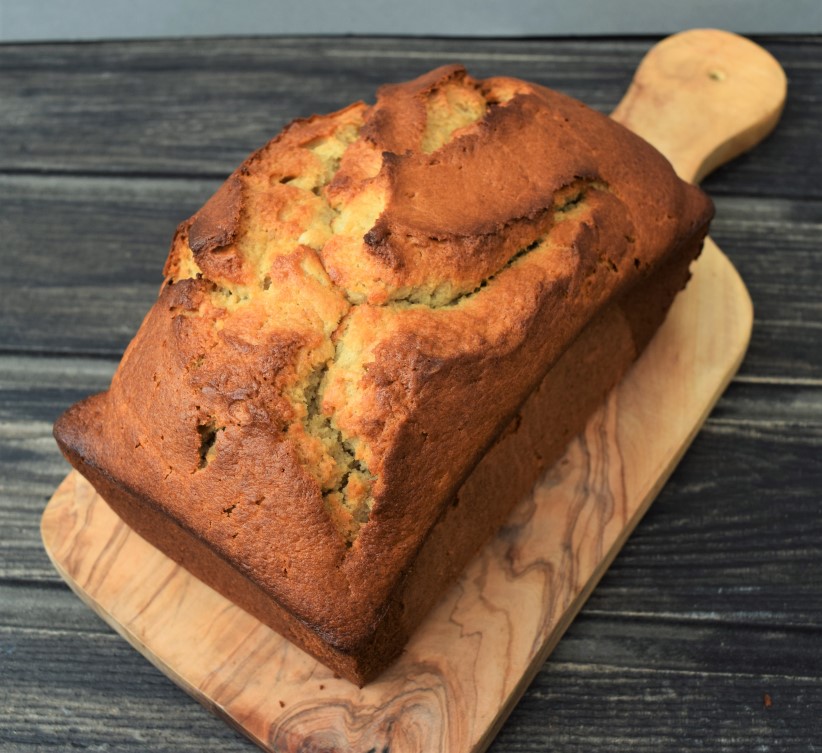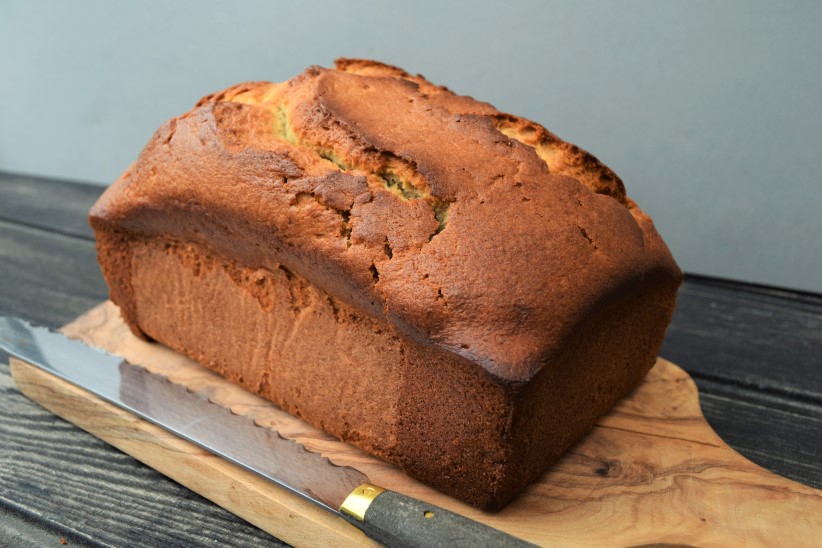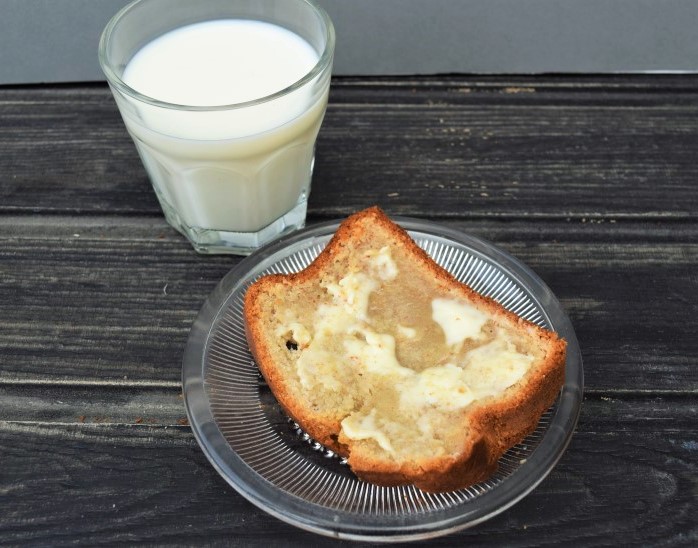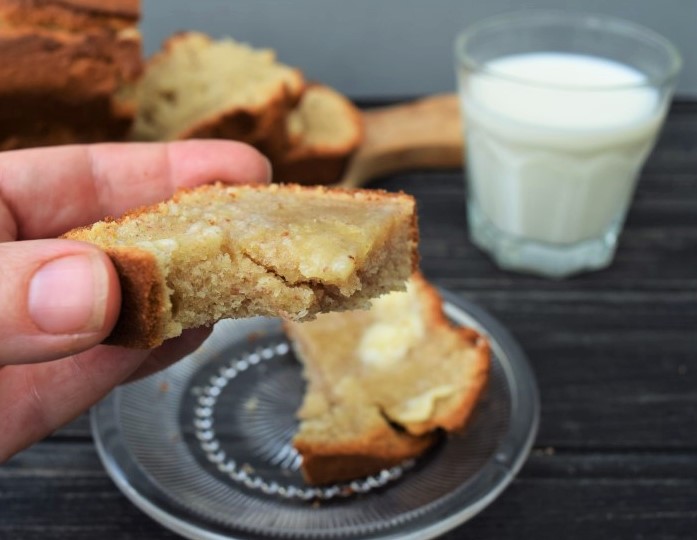 This loaf is lighter than standard banana bread, but never light on flavour. It could pass for breakfast, as a post lunch snack or as a boost during the afternoon lull. Whenever you serve it you, or your hardworking children will feel satisfied and ready to take on the world. Or at least an exam or two or perhaps the weekly shop.
Lucy x
Buttermilk Banana Loaf Recipe
Makes 1 good sized loaf, around 8 thick slices
You will need a 2lb/1kg loaf tin, lined and buttered
115g butter, softened
225g caster sugar
2 eggs
3 medium bananas, overripe is best, I had one large and one small
60ml buttermilk, I used 60ml milk mixed with a teaspoon lemon juice and left for 10 minutes
1 teaspoon vanilla extract or paste
260g plain flour
1 teaspoon baking powder
1/4 teaspoon salt
1/8 teaspoon bicarbonate of soda
Pre heat your oven to 160 degrees fan assisted and line your baking tin.
If you don't have buttermilk, measure 60ml milk and stir in a teaspoon of lemon juice, leave to one side for 10 minutes.
In your food processor or stand mixer or in a large bowl with a spoon mix together the soft butter and caster sugar until they are both lighter in colour and in texture. Add the eggs one by one, then mash the bananas before adding to the bowl or mixer along with the buttermilk, vanilla and mix until smooth. Fold or mix in the flour, baking powder, salt and bicarbonate of soda then pour into your lined loaf tin. Bake for 50 minutes to an hour or until golden brown and cooked through. When you put a skewer in the centre of the loaf it should come out clean.
Leave to cool for as long as you can bear then cut into generous slices and serve slathered in butter, or not. Keep the loaf well wrapped in an airtight tin for four to five days.