Cauliflower Cake Recipe
I feel I don't do enough for the lovely vegetarian Lucy Loves readers. There's only so much Red Lentil Curry you can eat in a week and even though it's bloody delicious, it's not really a show stopper. Vegetarian options don't usually go down well in our house, Clyde is happy to eat them but always says he can't help but think the dish could be improved if it was served alongside a pork chop. Which, frankly, rather defeats the whole meat free ethos. This wonderful Cauliflower Cake dish, however, has been a bit of a game changer with my meat-based husband, so I felt I had to share this with you today.
This Ottolenghi inspired/robbed recipe is a absolute dream. It's the full package of a dish in fact. This Cauliflower Cake a) looks amazing b) tastes beyond amazing and c) is super simple to make. Your non meat eaters and meat eaters alike are going to be wowed by this beautiful dish. And to add to the brilliance of this savoury cake, it errs on the healthy side with a touch of turmeric, cheese and plenty of cauliflower. This supper or lunch dish can be served hot, warm or at room temp making it super flexible and a potential picnic classic in the making when the sodding weather finally perks up. My family likened this Cauliflower Cake to a Spanish Tortilla with all its wonderful flavours and textures. If you are looking for an interesting meat free dish to serve this Easter, this is so the recipe for you.
Easy on the eye, wallet and tummy, what more could you ask for in a dish. Even Clyde had to admit this Cauliflower Cake could happily stand alone, with no need for a side serving of steak so that's a huge tick from him.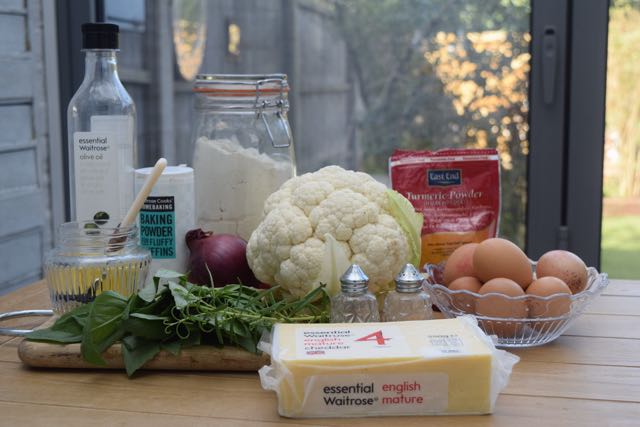 What an elegant display of items in this recipe line up. I would expect nothing less from Ottolenghi and his super stylish ways. The recipe suggested sesame seeds and Nigella seeds, however, I only had black sesame seeds which did the job perfectly. This is packed full of fresh herbs and flavours making it quite irresistible.
Make a start with this dish by pre heating your oven to 170 degrees fan assisted and lining a 9 inch round tin with baking paper. I am crap at lining tins so went for the slightly rustic shove-a-lot-of-baking-paper-in effort rather than using scissors and templating. However, don't let me stop you if this is your thing. Drizzle on some melted butter or olive oil to coat the paper.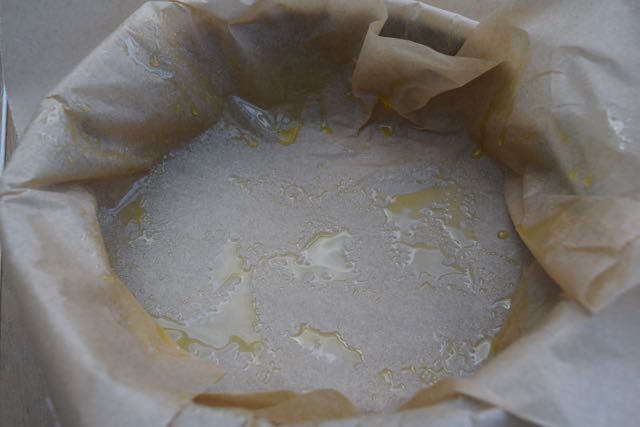 Mix together the sesame/nigella seeds then scatter these around the edge and the bottom of the tin to create a sort of lining.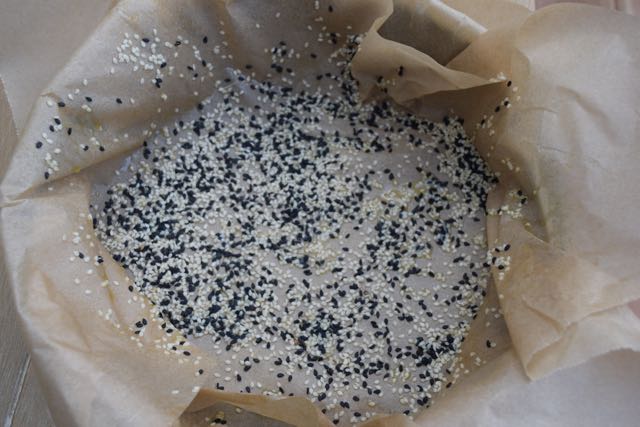 Put this to one side whilst you cook the cauliflower. Break it into florets then cook in a pan of salted water for around 10 minutes or until soft. Drain and leave to dry out in the colander.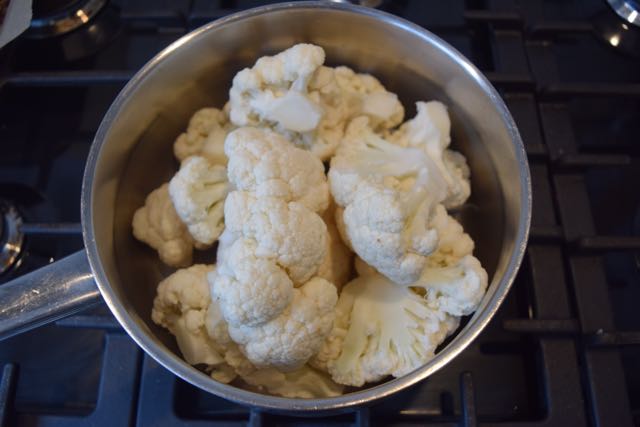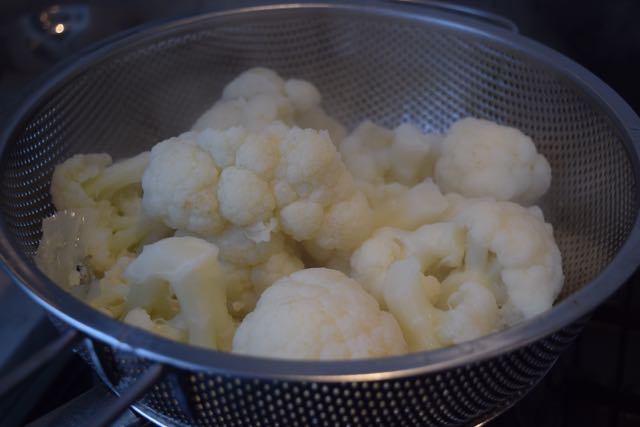 While the cauli is cooking set to on the onions. Peel the onion and before you chop it, cut four thin slices off the end for decorative purposes later. Finely chop the rest and add to a small frying pan with some olive oil and the chopped fresh rosemary. Cook for around 10 minutes or until softening and taking on just a touch of colour.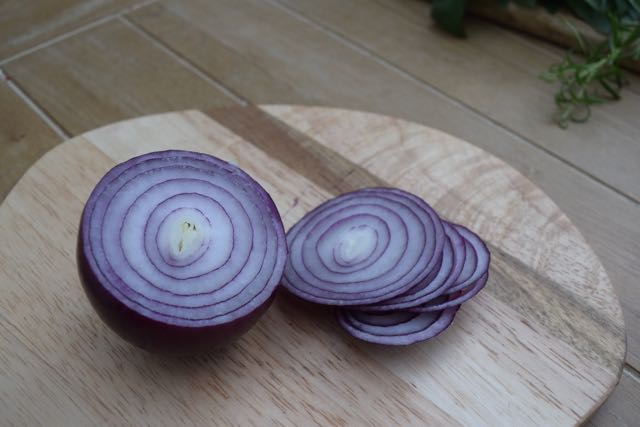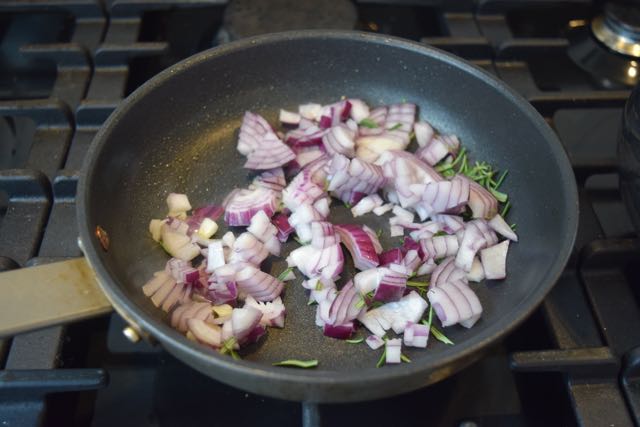 Once cooked, add the onions and herbs to a large bowl along with the 7 eggs and chopped fresh basil.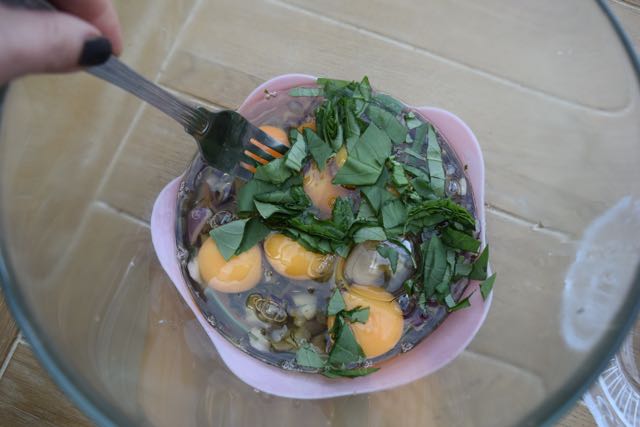 Give this a good whisk then sift in the flour, baking powder and turmeric, mix until well combined.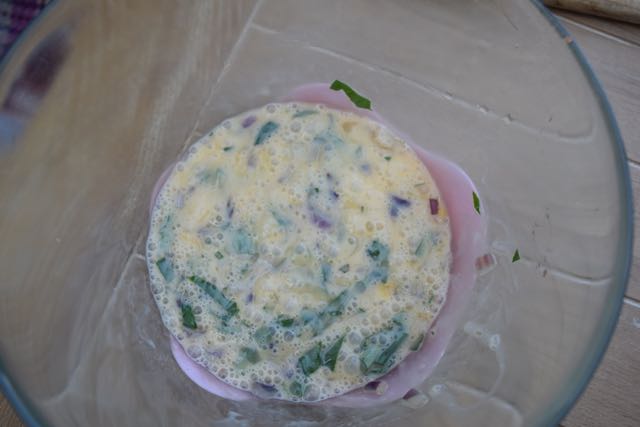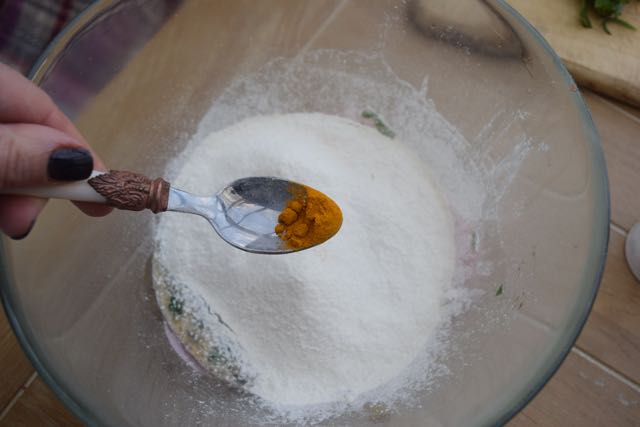 Add the cheese, a good teaspoon of salt and plenty of black pepper, stir then fold in the cooked and cooked cauliflower, ensuring everything is well coated and evenly mixed.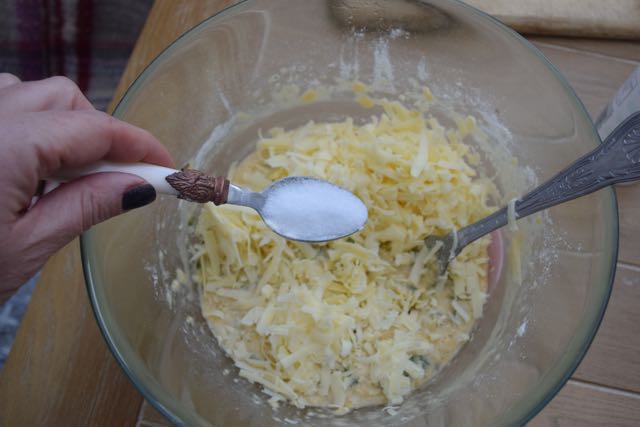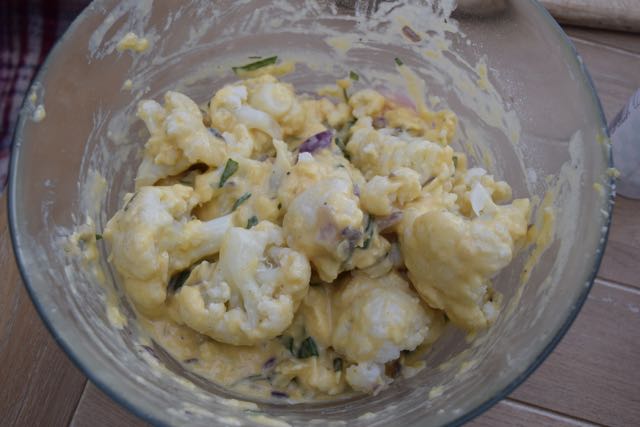 Pack this flavour laden filling into your sesame seed coated lined cake tin. Level the top then add your reserved onion slices to the top for decoration.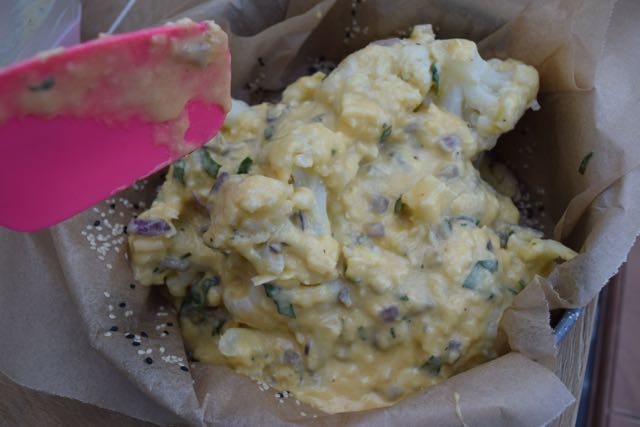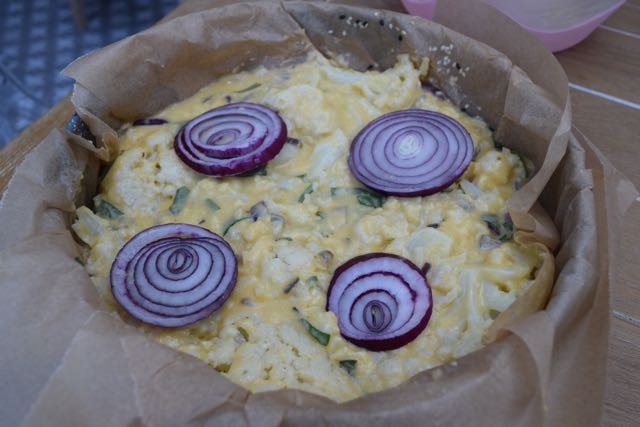 Bake this savoury cake in the oven for 40 to 45 minutes. It's cooked when, golden, crisp, firm and smelling sublime. And a skewer will come out clean when inserted in the middle.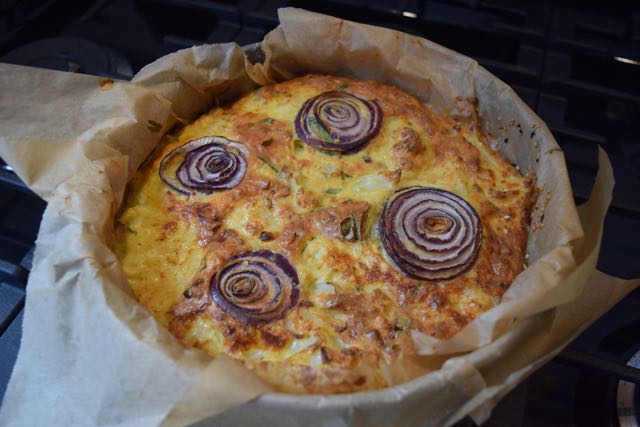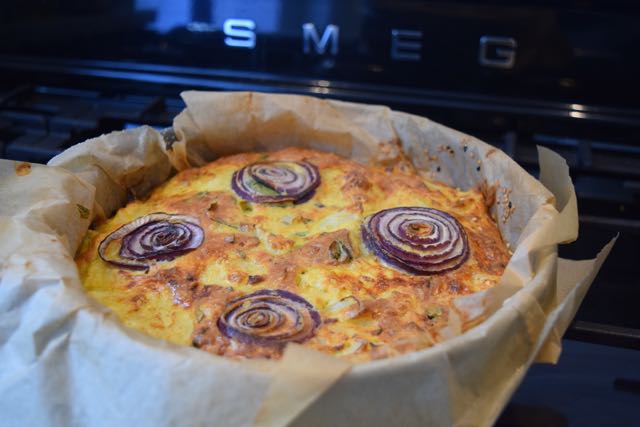 Leave this wonderful dish to cool for at least 20 minutes before serving. Or serve just warm or cold. Accompany with a few salad bits or some tender stem broccoli if you like.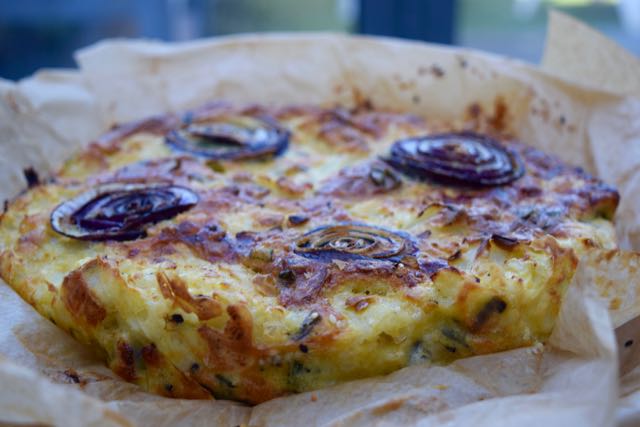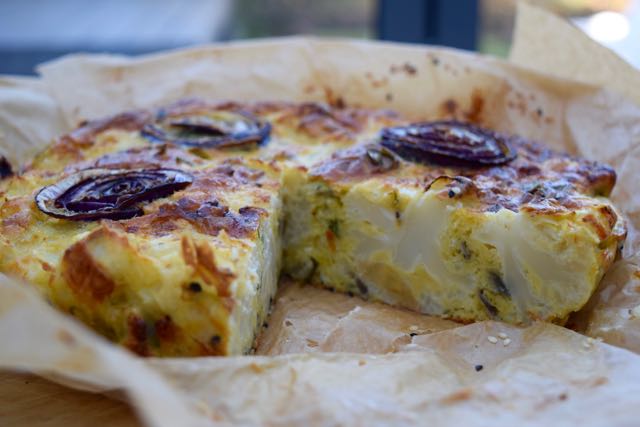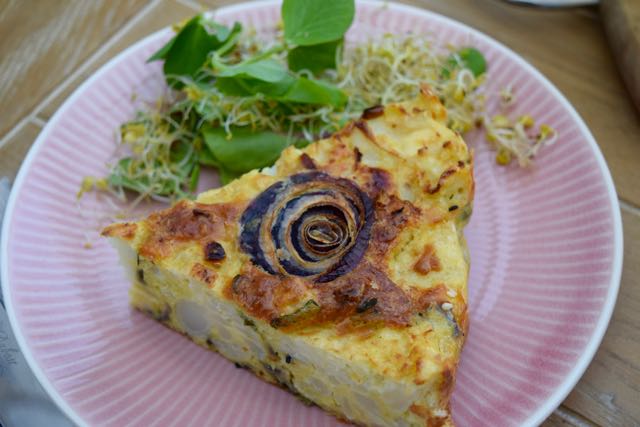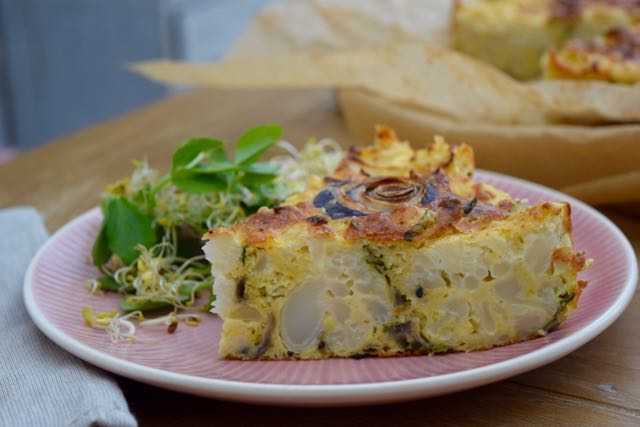 Rustic, charming, elegant, everything I wish I was. This Cauliflower cake is my new favourite dish. It's so much for than just a frittata style vegetarian lunch; this is a masterpiece of cauliflower, herbs and cheese. Decorate your table with this soon.
Lucy x
Cauliflower Cake Recipe
Serves 4 to 6
You will need a lined 9 inch cake tin
1 cauliflower, broken into florets
1 teaspoon salt
2 tablespoons olive oil
1 red onion
1 teaspoon fresh rosemary, finely chopped
7 large eggs
a couple of tablespoons fresh basil, chopped
125g plain flour, sifted
1 1/2 teaspoons baking powder
1/3 teaspoon turmeric
120g grated cheese, something strong is good here, I had mature Cheddar to hand
Olive oil or melted butter to coat the lining paper
1 tablespoon sesame seeds
1 teaspoon Nigella seeds or black sesame seeds
1 teaspoon salt and plenty of pepper
Salad leaves or greens to serve
Pre heat your oven to around 170 degrees fan assisted and line your 9inch (23cm-ish cake tin) with baking paper.
Take your red onion and peel it. Cut off four thin slices to save as a garnish then chop the rest of the onion into small pieces. Heat the olive oil in a small frying pan and add the onion and fresh rosemary. Cook for around 10 minutes or until the onion is soft.
Meanwhile, take the cauliflower and chop into florets. Add this to a pan with some salt and boiling water and cook for around 10 minutes or until just soft. Drain and leave to dry out in the colander.
Once the chopped onion and rosemary is cooked add this to a large mixing bowl. Add in the eggs, beat them then add the chopped fresh basil. Sift in the flour, baking powder and turmeric then mix until smooth-ish. Fold in the cheese then tip in the drained cauliflower and mix until everything is well coated.
Take your lined tin and brush the paper with melted butter or olive oil. Mix the two different seeds together then sprinkle up the sides of the paper and on the bottom.
Pour the cauliflower mixture into the tin and press down to level the top. Press the reserved red onion slices into the top then pop in the pre heated oven for 40 to 45 minutes. The cake is cooked when golden, firm and a skewer comes out clean when inserted in the middle. Remove from the oven and leave for at least 20 minutes before serving. This can also be served at room temperature or cold.