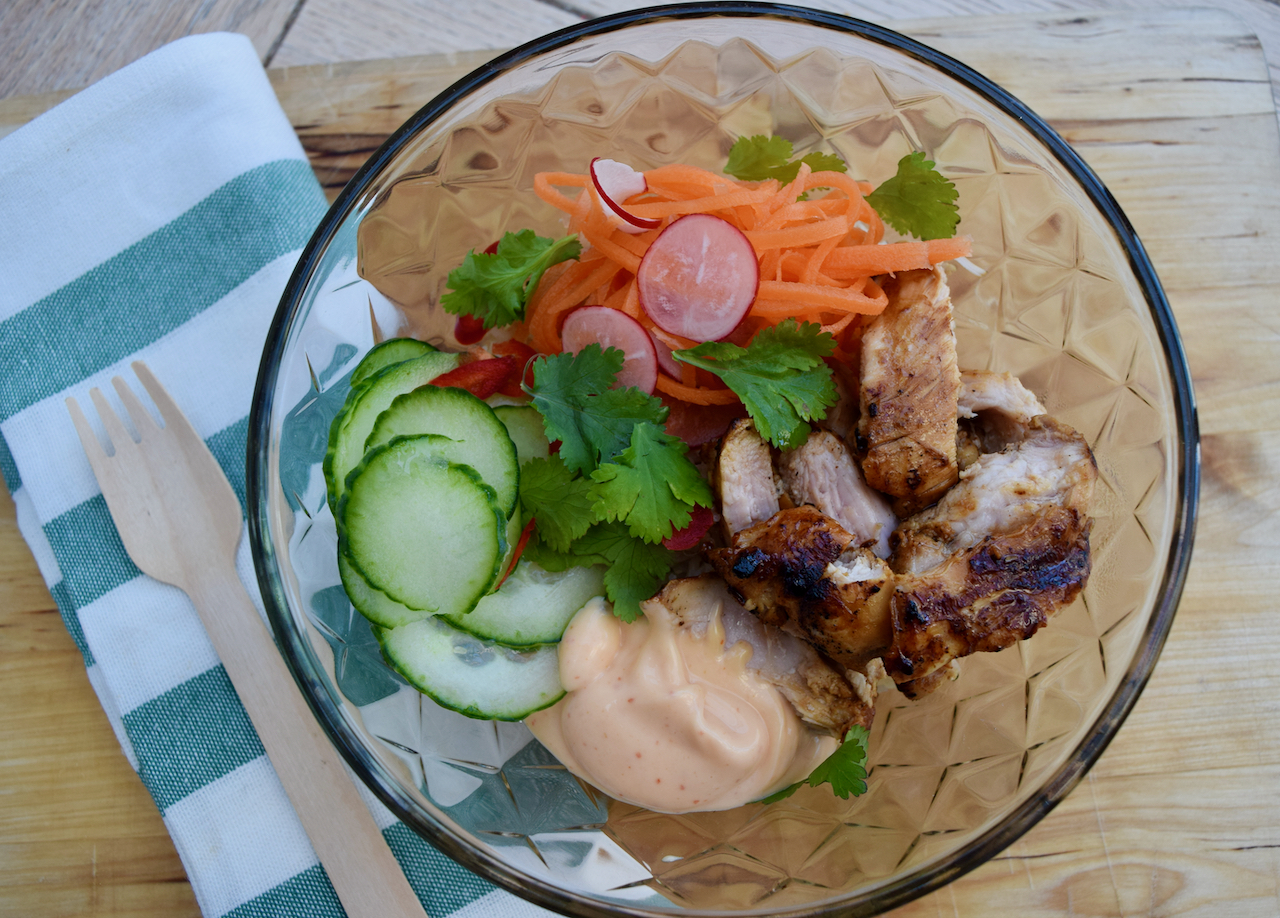 Citrus Chicken Rice Bowl recipe
I love a rice bowl affair. It's just a cracking excuse to add all sorts of bits and pieces into a bowl over some hot or cold rice. Summer seems to be on it's way, at last, so my Citrus Chicken Rice Bowl is more of a cold, salad-ish affair. Throw it together for a quick supper, or pack this tasty dish up as a portable lunch or picnic.
The chicken is so tasty, you could just eat it hot from the pan with no further adornment necessary. It's lightly marinated in soy, orange and lime juices and garlic. It's not fruity, just so tender with a sweet/salty flavour with some super scorching from a lovely turn in the griddle pan. The pickled vegetables are optional, but too easy and tasty not to include. I chose carrots and radishes as I have a bit of a radish thing going on at the mo; the original recipe called for mouli, which I didn't have to hand, obviously. These swim in a bath of white vinegar, sugar, salt and water for a minimum of 30 minutes; the resulting vegetables add a lovely bit of crunch and tang to your rice bowl for very little effort. Thank you lovely Molly Yeh for the inspiration for this dish.
Dare I suggest you barbecue your Citrus Chicken if you're that way inclined and better at cooking over coals than Clyde?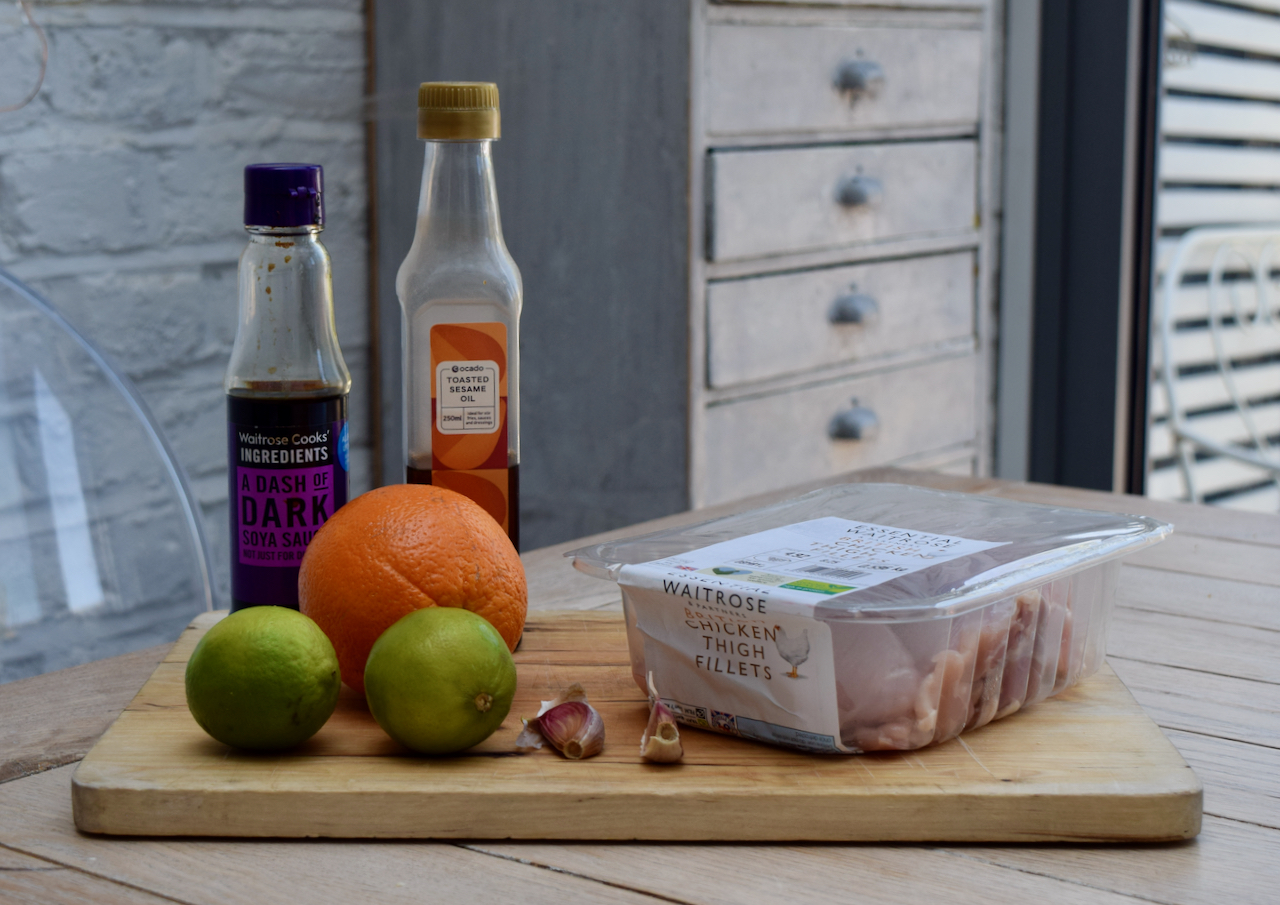 Not much to see here for the chicken, so simple and great value too.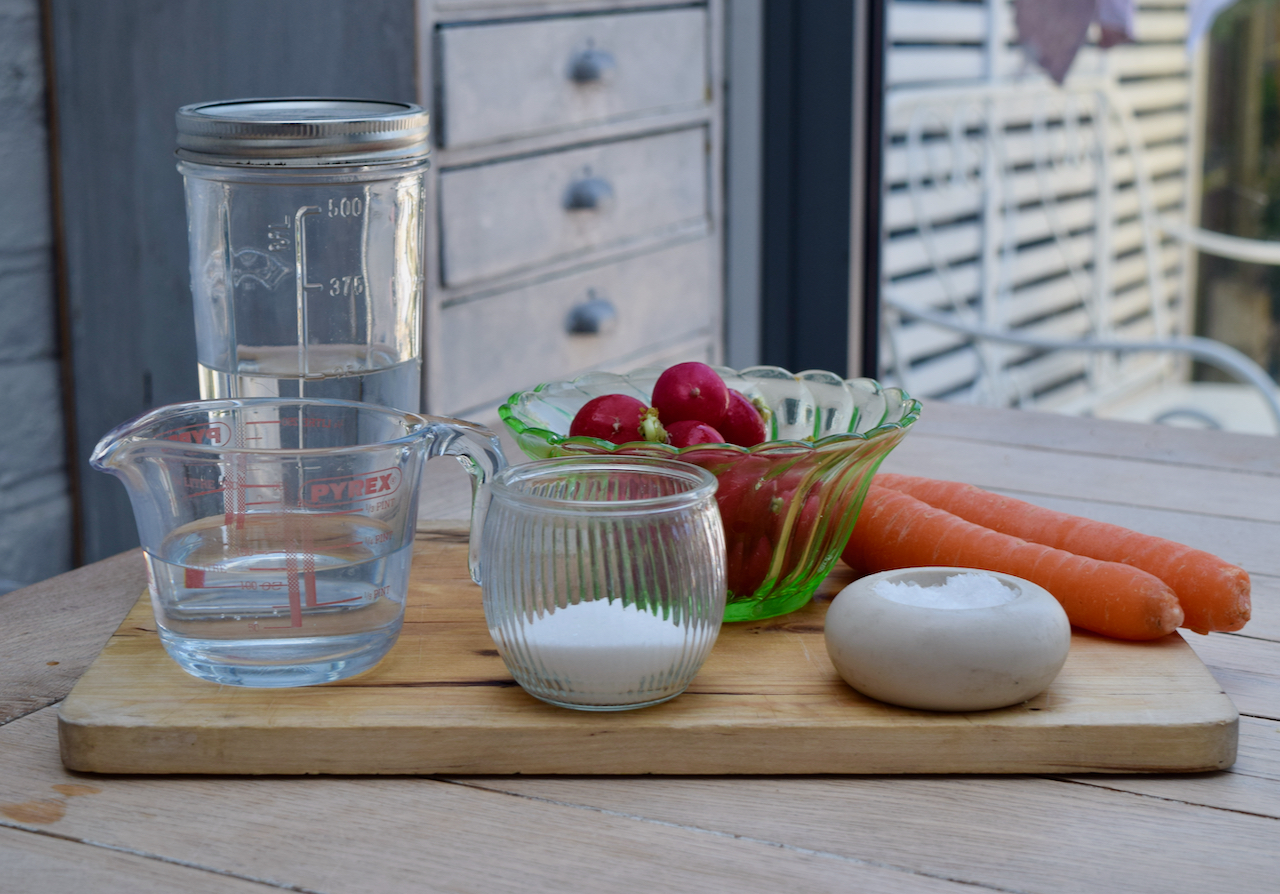 And these scant ingredients turns some very dull, almost past their best, vegetables into something zingy and crisp. For the rice, I cooked a large pan of brown rice, drained and left it to cool covered in a tea towel. The rest of the add ons are up to you; I chose cucumber, fresh coriander, sriracha mayonnaise and some chopped red chilli for a surprising kick with every mouthful.
Start with the chicken as it'll take at least 30 minutes to marinade, longer if you're organised and have time. Take a food bag and pour in the soy sauce and sesame oil. Squeeze in the lime and orange juices along with the crushed garlic and mix to combine.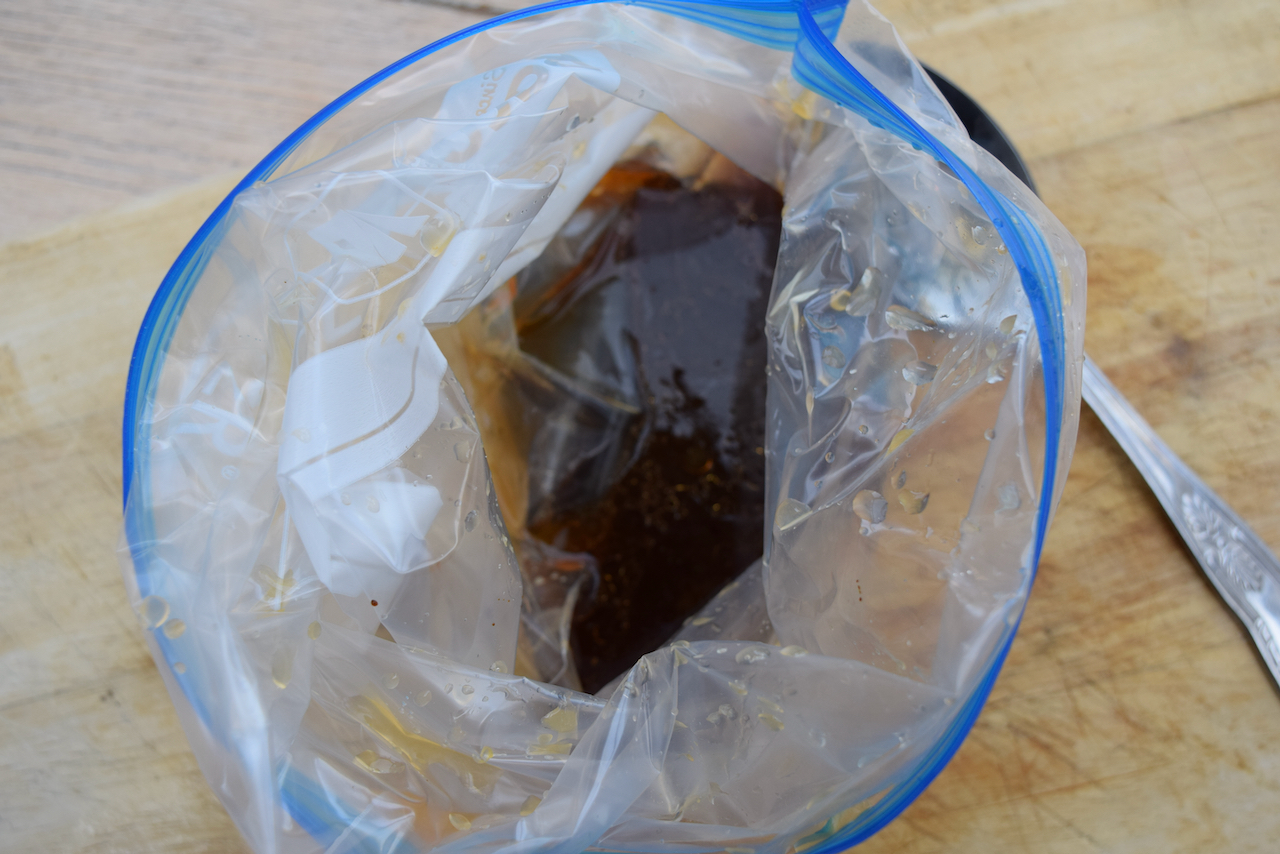 Drop your chicken thighs into the mixture and squidge the bag around to ensure it's well coated. Place in the fridge for at least 30 minutes.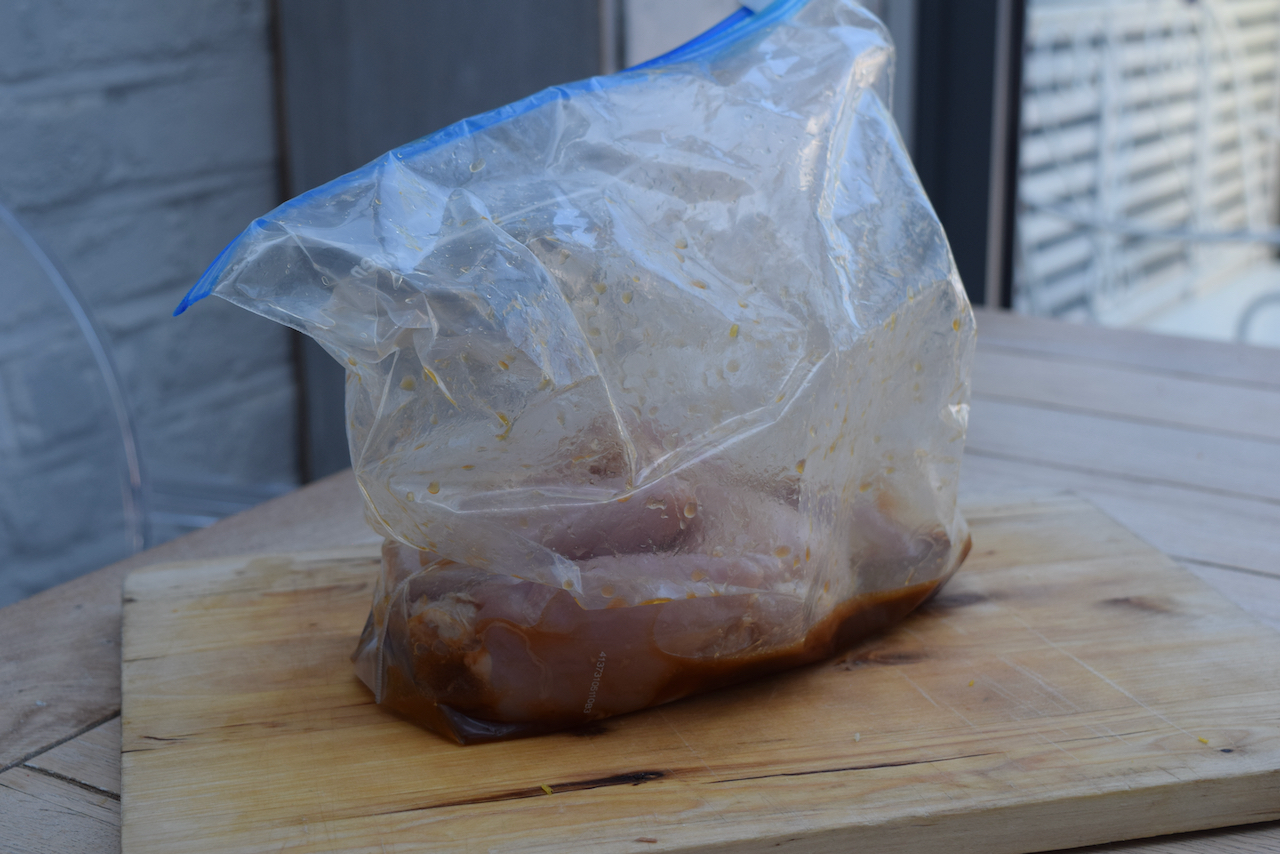 Now for the simple pickled vegetables. In a large jar or bowl, stir together the white vinegar, water, sugar and salt until everything's dissolved.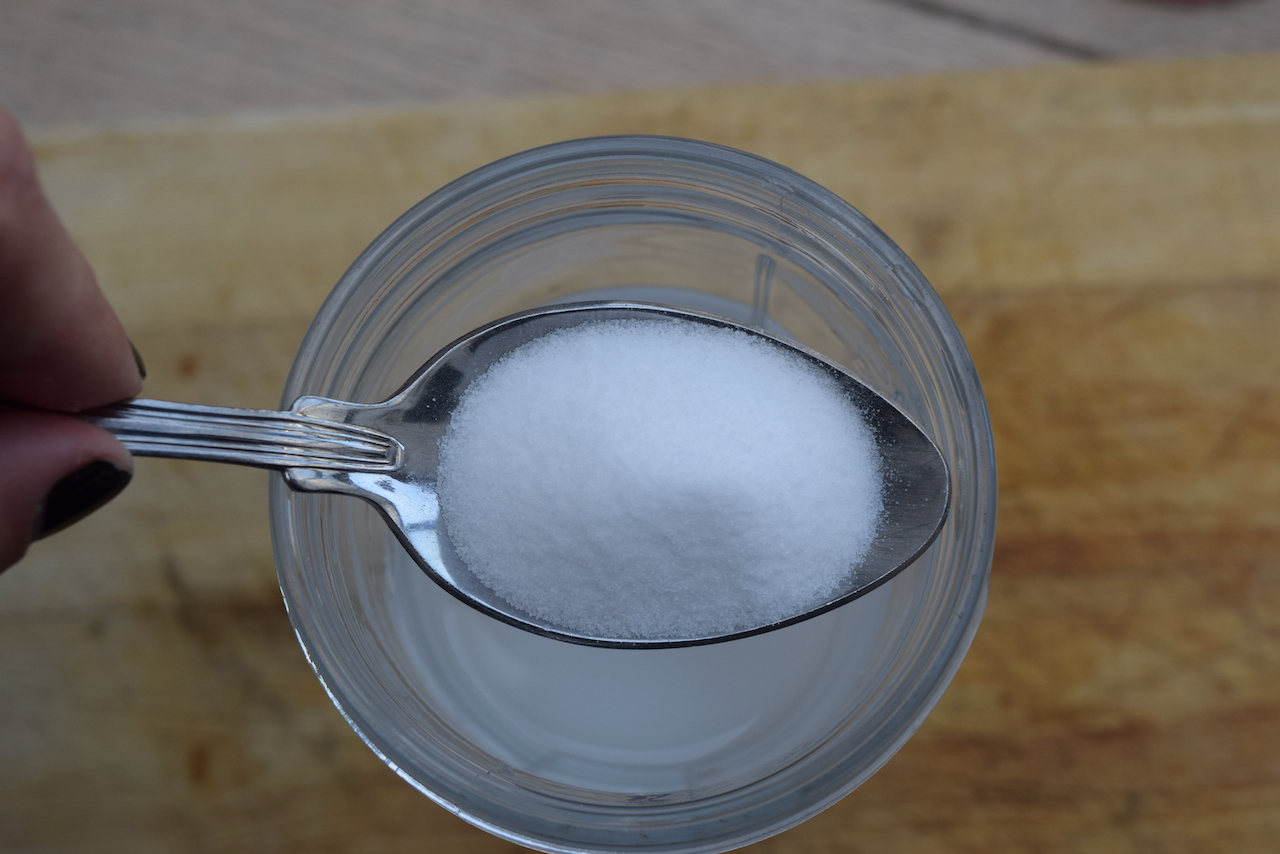 Chop your chosen vegetables. I found, at the back of my drawer of death, a super julienne peeler affair, which was quick and easy for the carrots. I just thinly sliced my radishes. Can I say I used to hate these when I was younger, but now I love their peppery crunch, especially dipped in peanut butter.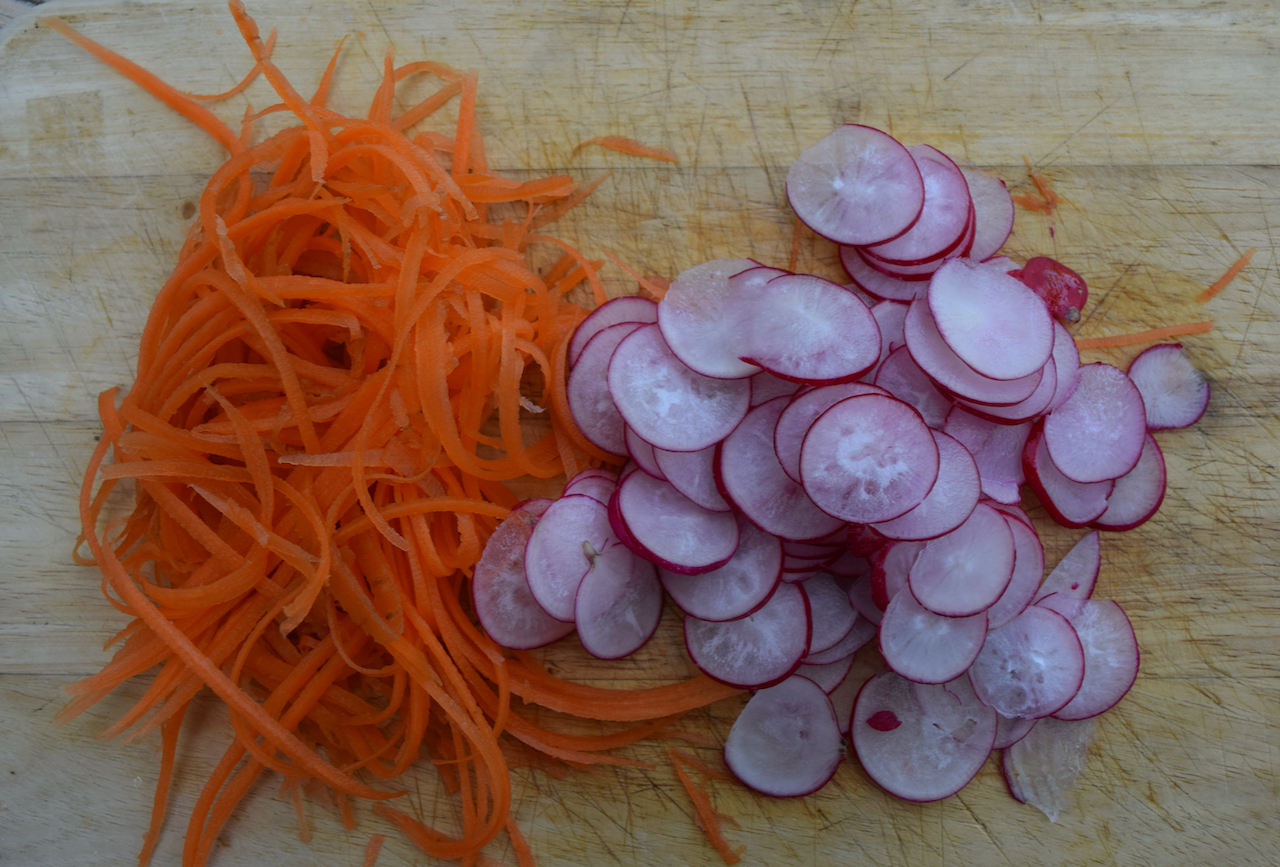 Tip the vegetables into the vinegar/sugar mixture, mix well then leave in the fridge for at least 30 minutes.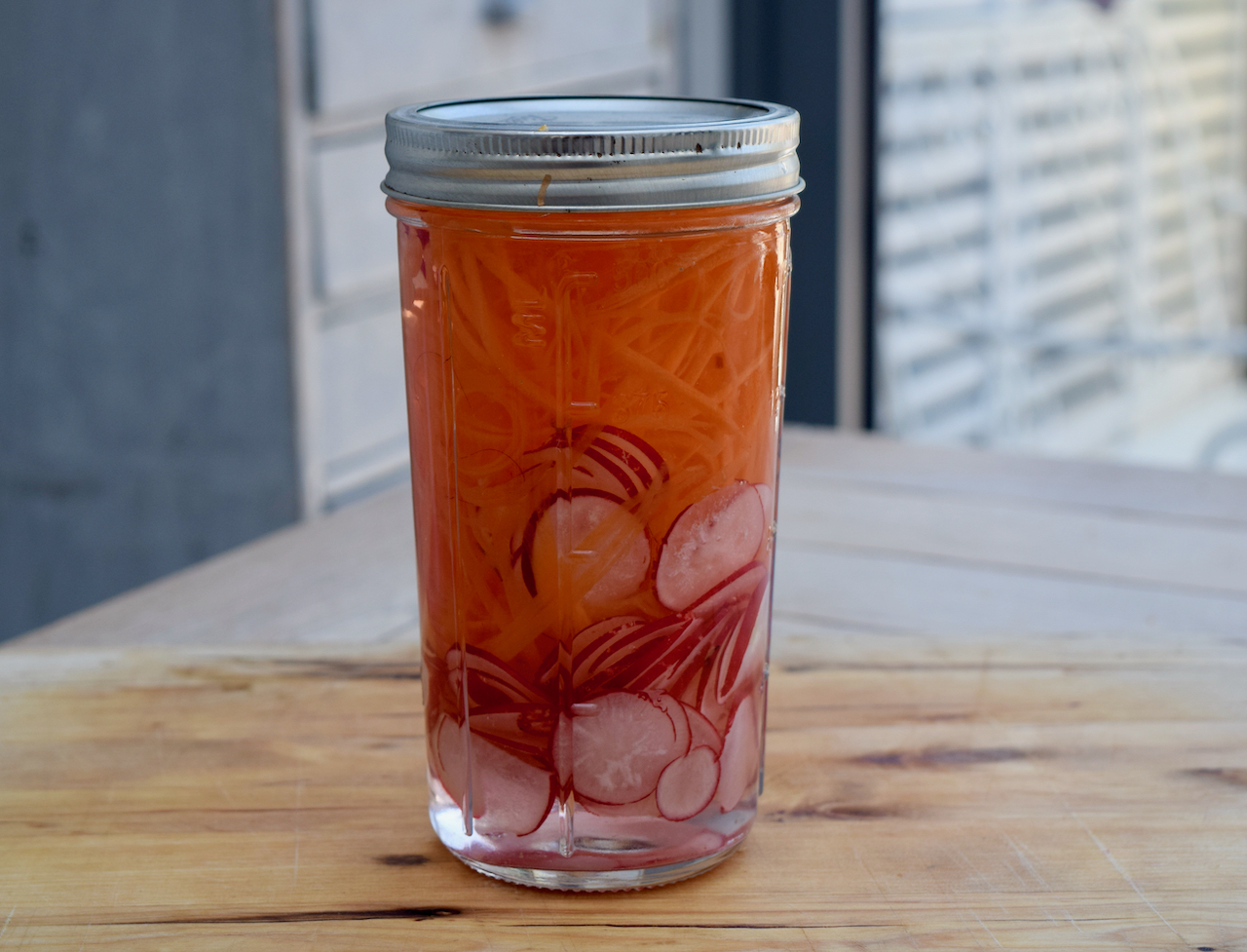 When the marinating time is up, heat a griddle pan to nice and hot or, weather permitting, fire up the barbecue. Cook your lovely thighs for 5 to 6 minutes on each side or until cooked through with some lovely char marks.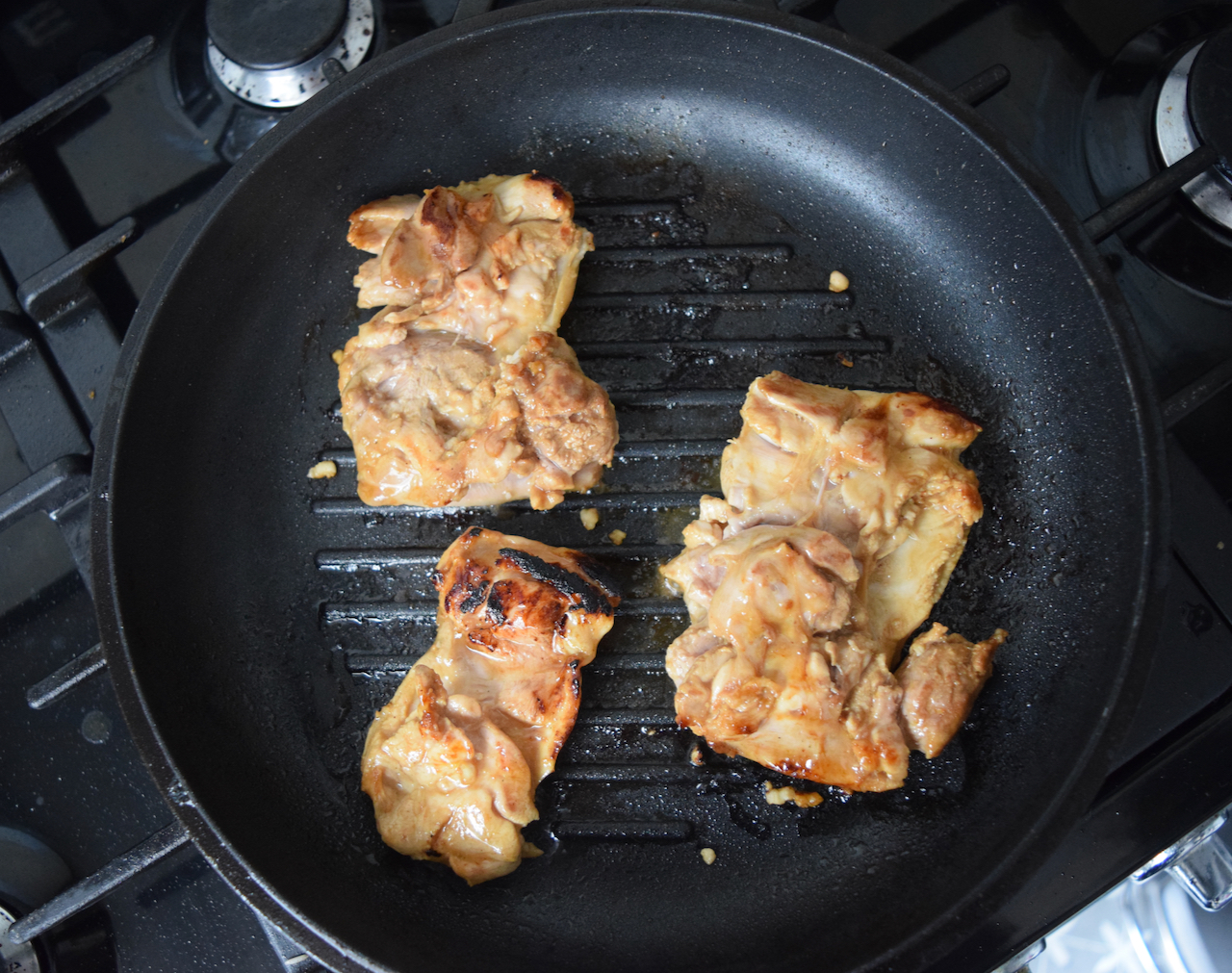 Leave them to rest, then slice ready for your rice bowl assembly.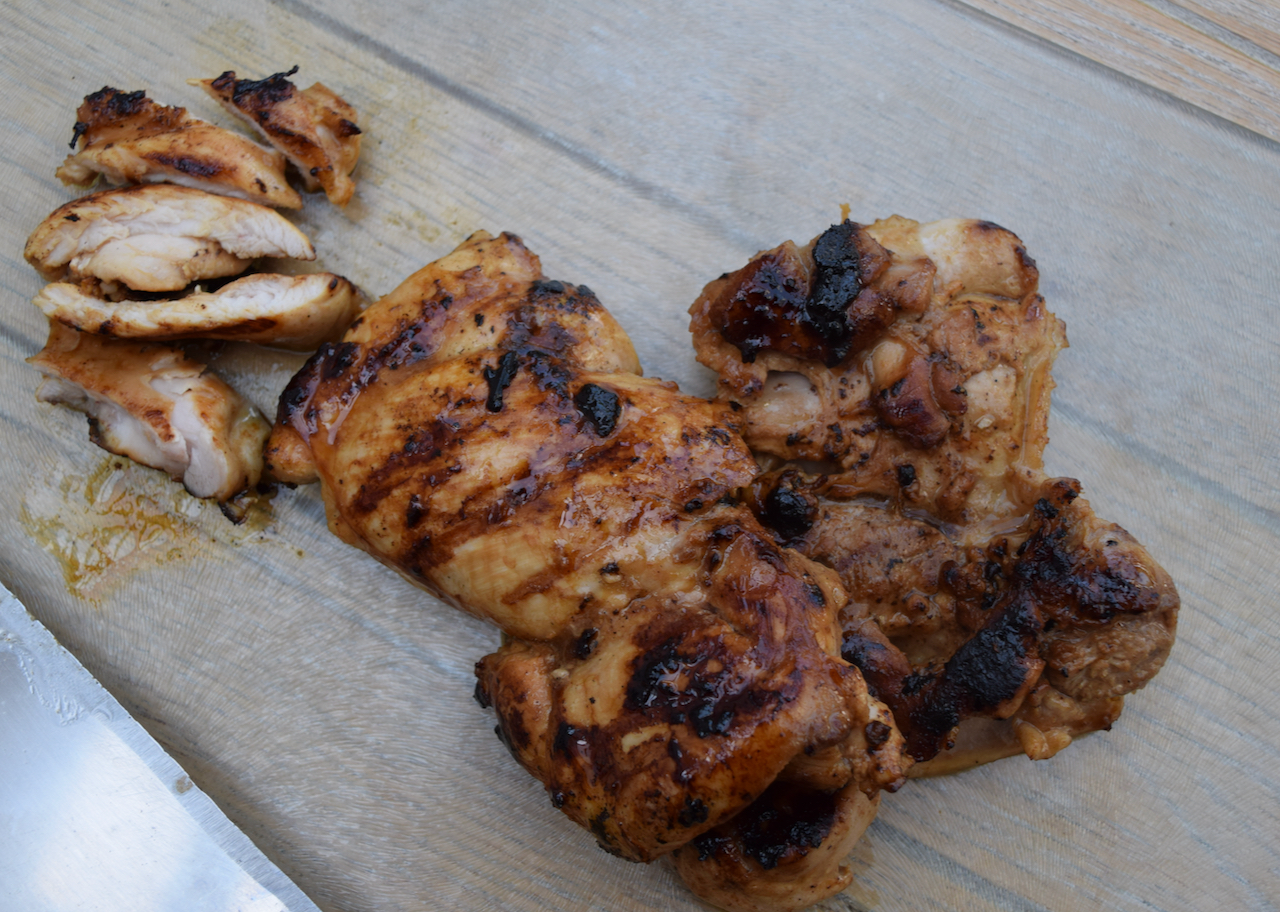 For the aforementioned assembly, drain a forkful of your pickled vegetables, chop some chilli, cucumber and pile on some cooked rice. And don't forget the generous dollop of sriracha mayo. I bloody love this and it goes so well with the tasty chicken. I just mixed sriracha with mayonnaise, until the desired spice level was reached.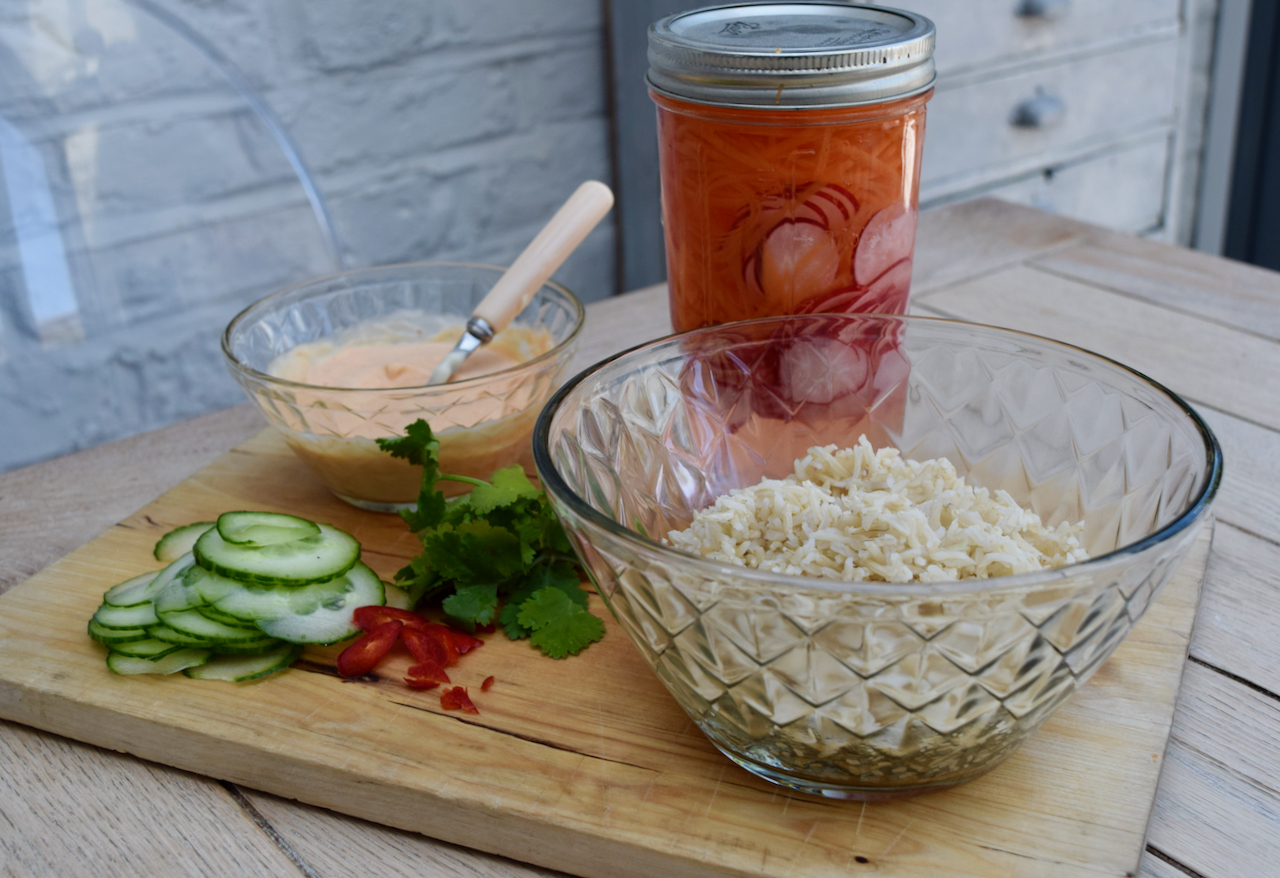 And that's it. Pop a lid on and rush out the door or sit down in the sun and enjoy your lovely, fresh tasting lunch.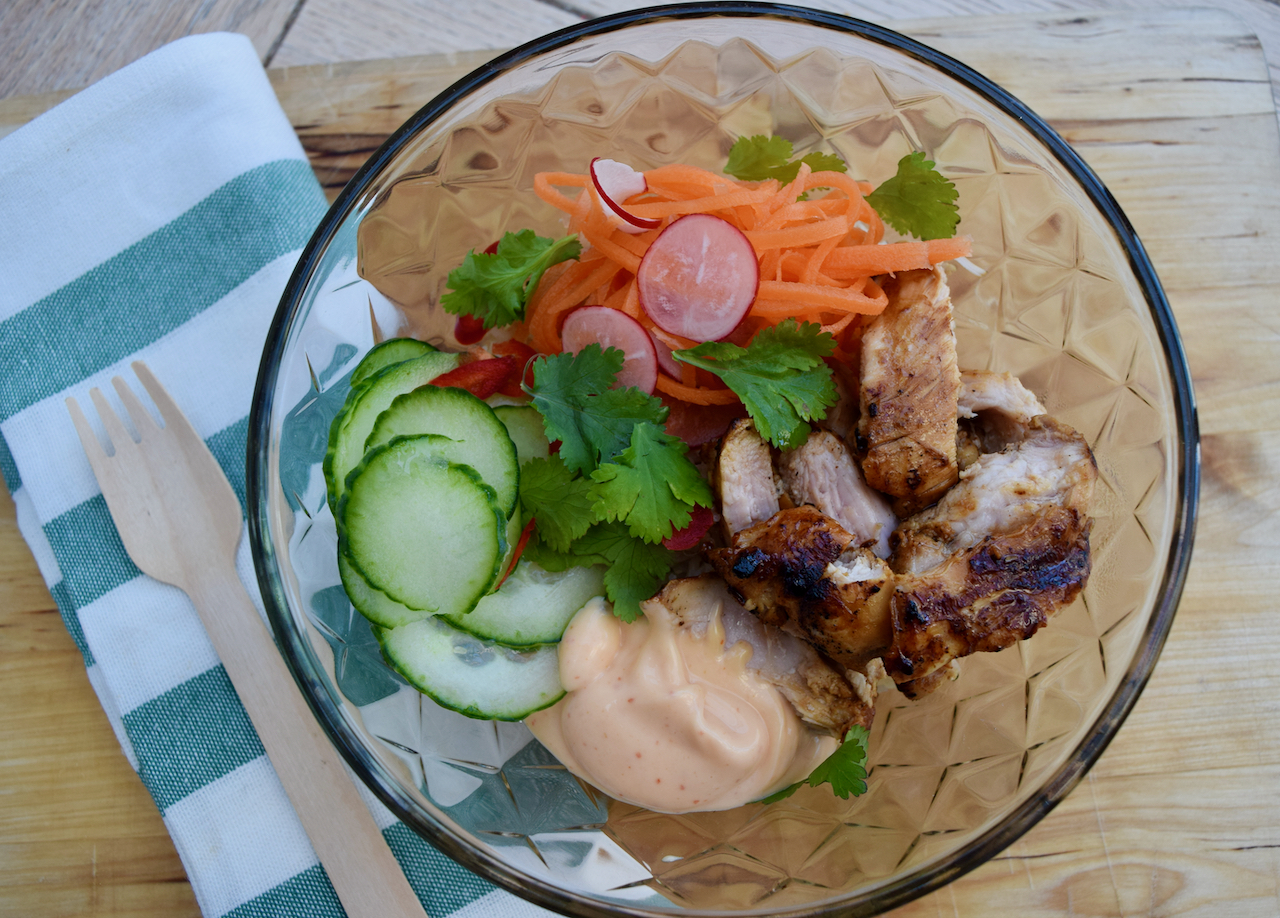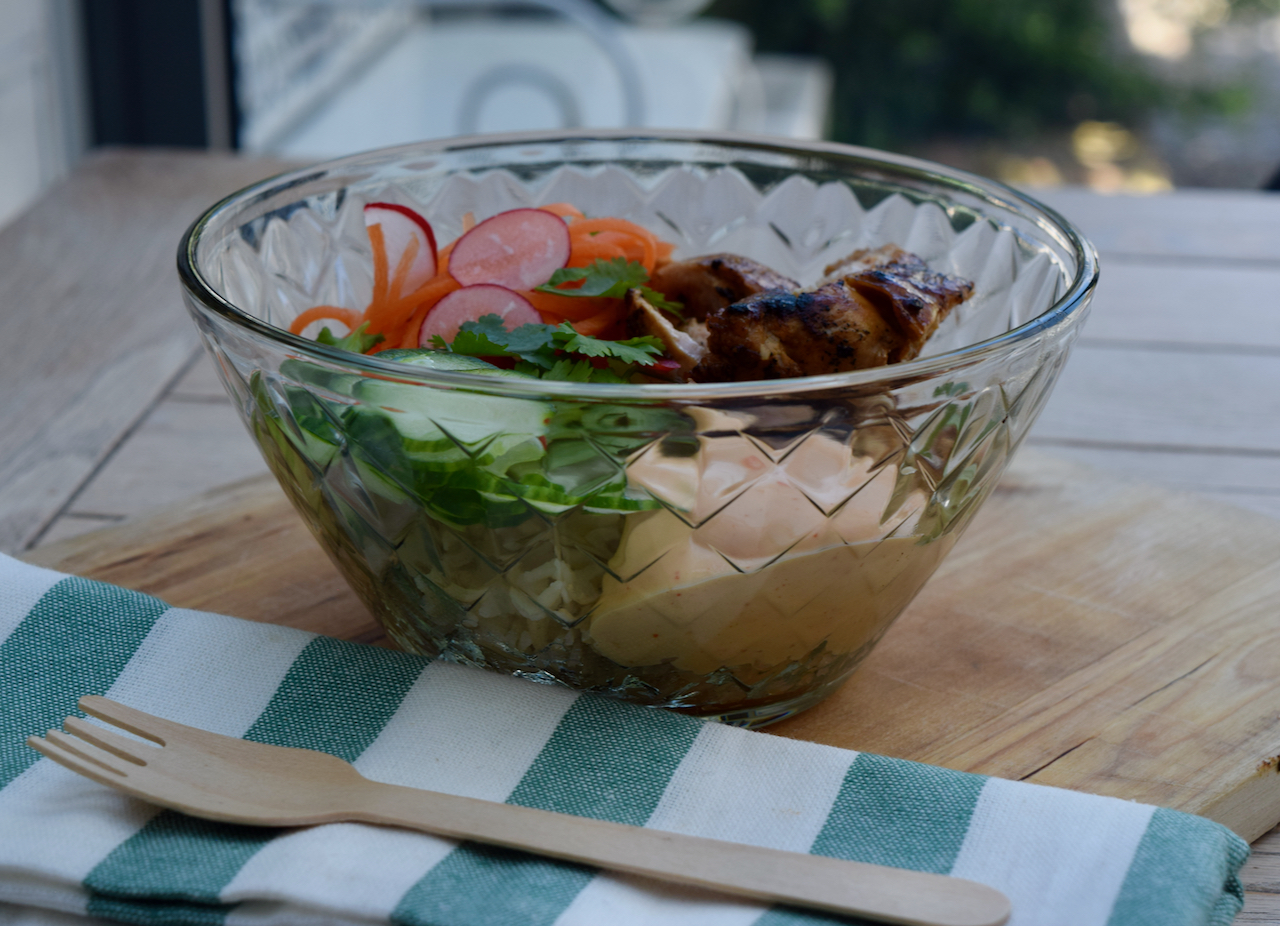 I love these bowls, and their matching lids, Ben bought me for Christmas from Rockett St George. Super for a portable lunch.
I could live on this chicken rice bowl. You can dress it up, or down, dependent on the contents of your fridge, the weather and your mood. Luckily, I was in a good mood when I made/scoffed this.
Lucy x
Citrus Chicken Rice Bowl recipe
You will just need pans and bowls for this
Chicken
500g to 600g boneless chicken thighs
Juice of a lime, add another half if yours is small or not very juicy
Juice of an orange
3 tablespoons soy sauce, light is best, use 2 tablespoons if yours is dark soy
2 tablespoons sesame oil
2 cloves garlic, crushed
Pickled vegetables
125ml white vinegar
250ml water
50g sugar
1 tablespoon salt
2 carrots, julienned or thinly sliced
100g radishes, thinly sliced
To serve: cooked brown rice, sriracha mayo, fresh coriander, sliced chillis, cucumber, you decide
Take a food bag or bowl and add the soy sauce, sesame oil, lime and orange juices and crushed garlic and mix to combine. Drop in the chicken thighs and squidge around to coat the chicken. Pop in the fridge for at least 30 minutes, longer if you have time.
While the chicken is marinating make the pickled vegetables. In a large jar or bowl, stir together the vinegar, water, sugar and salt and stir until dissolved. Julienne the carrots and thinly slice the radishes then put them into the vinegar mixture and put in the fridge, again, for at least 30 minutes, or longer if you have it.
Heat a griddle pan, or fire up the barbecue, and add the chicken thighs to the hot pan or coals. Cook for around 6 minutes on each side, or until cooked through and no longer pink in the middle. The chicken will have some lovely char marks and be juicy and hot. Leave to rest for 5 minutes, then slice.
Serve the chicken over some cooked brown rice, hot or cold, with some of the drained pickled vegetables, a huge dollop of sriracha mayonnaise, fresh coriander, sliced chilli, cucumber and any other bits and bobs you fancy.