Chocolate Caramel Twix Style Biscuits
Is it me or is it a misery eating time of the year? The momentum for being slim and showing off brown bits has passed and now I am just hurtling towards covering myself in jumpers, boots and bobble hats for the next 7 months. Depressing, maybe; exciting, a little, as I do love a new jumper for the winter and if I can wrestle a couple of quid from Ben's university spending money, I shall look forward to buying one. It's also the time of year for delicious and spoily after school snacks. Throughout September and often even into the start of October I feel quite virtuous and spend time making all the boys post school suppers from scratch. Filling them up with fresh vegetables and creating tasty sweet treats for them to eat when they walk through the door. Come the end of October and right through until July I will have given up completely and it will be fish fingers, pesto pasta and chocolate mini rolls all the way, but if you feel like striking while the iron's hot, whip up a beyond tasty batch of Chocolate Caramel Twix Style Biscuits.
And my word, these little beauties are worth the calories. I had to sit on my hands in order to stop me inhaling most of the batch and to at least let the family get a look in. Poor Ben had already left for university by the time I made these, so he will just have to lick his laptop until I send some in a care package down to Portsmouth in a couple of weeks. What could be more tempting than soft but crisp shortbread, slathered in melted caramel then topped with the chocolate of your choice. These are a combination of Twix biscuits and millionaires shortbread, what's not to like about that pairing and are super simple to make. I was lucky enough to have my beautiful new VonShef stand mixer to use.
This made the shortbread making process super simple and quick and from then on it's just melting toffees and chocolate and some light spreading. Each Chocolate Caramel Twix Style Biscuit is a sweet, chewy chocolate based mouthful. This recipe is from This Grandma is Fun, again, I promise I am not stalking her, with thanks.
After school, after dinner, after work, after you meant to be on a diet all day, it doesn't really matter when you eat these or who you share them with. Sharing is optional, that goes without saying.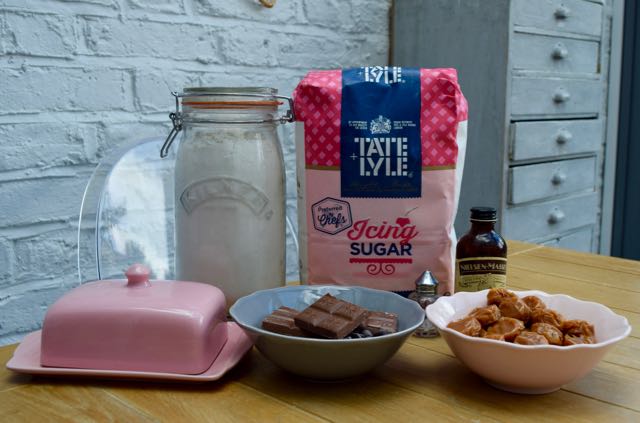 It's hardly a Weight Watchers recipe, judging by that line up, but who cares, they're bloody lovely. I used a packet of supermarket own brand toffees, the only slight kerfuffle is unwrapping the damn things and trying not to eat too many during the unwrapping process.
Pre heat your oven to 150 degrees fan assisted. Make a start on these biscuit based treats by making the shortbread. I was super excited to unbox my VonShef mixer and get going with it and I wasn't disappointed. Beat the softened butter and icing sugar together until lighter in colour and texture. If you are not lucky enough to have a pretty pale pink VonShef mixer, you will have to use a bowl and wooden spoon.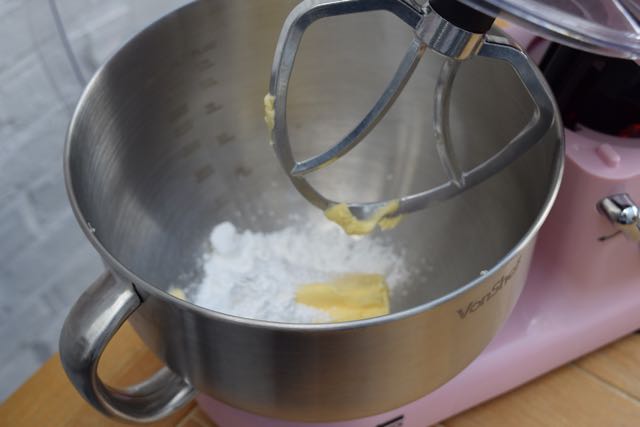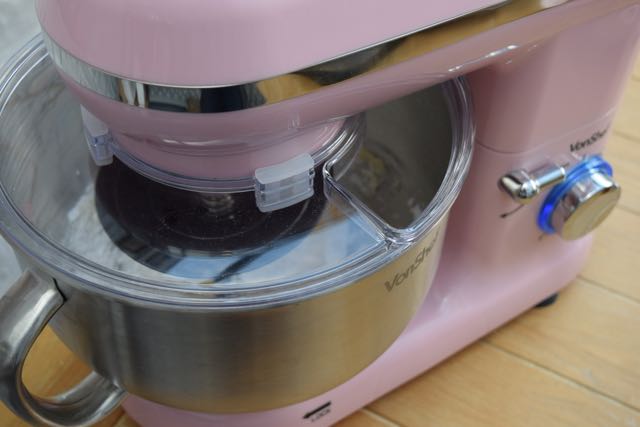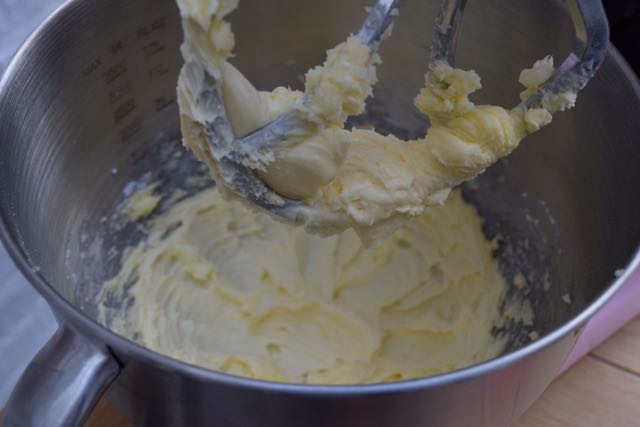 Mix in the vanilla extract, then fold in the flour and salt to fashion a lovely soft, super delicious tasting, dough.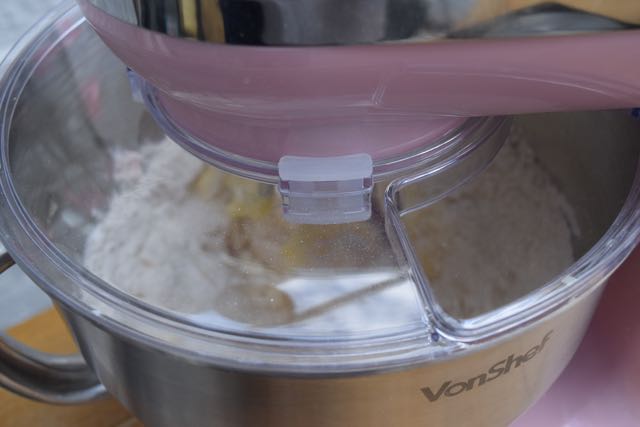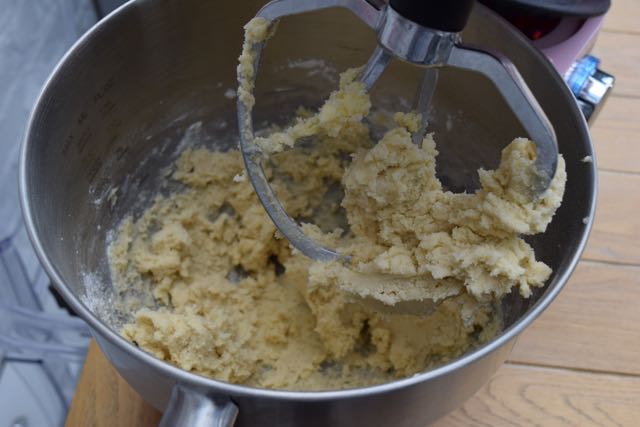 Scrape down the bowl then tip the shortbread dough out onto a floured work surface. Give it a little knead to bring together then roll out to around the thickness of approximately 1cm. Stamp out the shortbread rounds using a small round cutter or a tumbler and place on two lined baking sheets.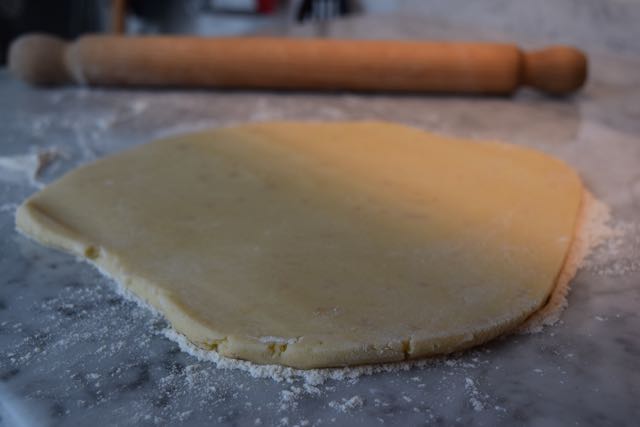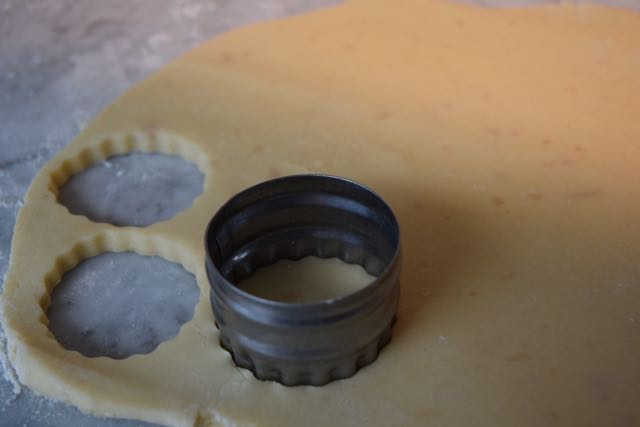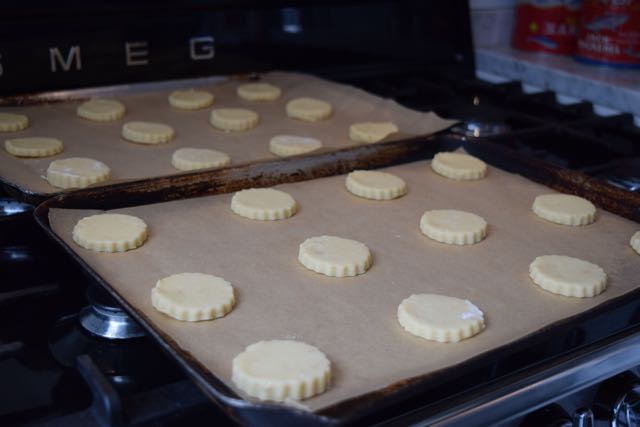 Pop these soft, biscuit bases into the pre heated oven and cook for 12 to 15 minutes or until just turning golden at the edges and firm.
Let them cool slightly before putting them onto a wire rack to cool fully and firm up.
Now melt the chocolate and toffees. In your toffee bowl, add two tablespoons of milk to your unwrapped toffees, or what's left of them after you've eaten a load. Melt them in the microwave for a minute and a half or over a pan of simmering water, then stir well until smooth.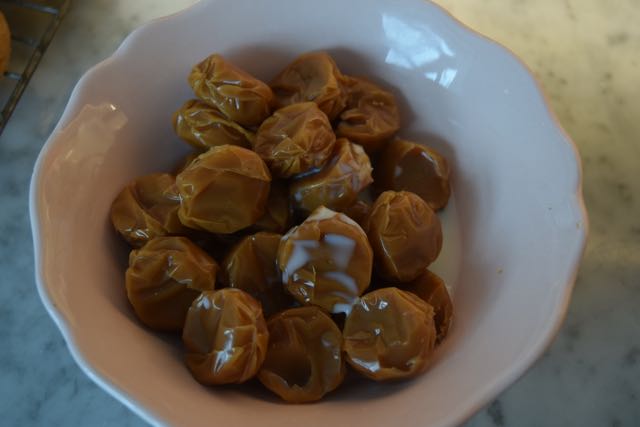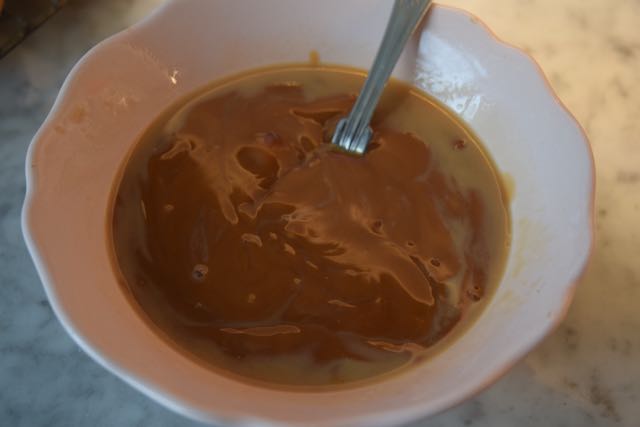 Take your biscuits and spread around a teaspoon of caramel on top of each one and smooth the top. Work fairly quickly here, as you don't want the toffee to harden up before you've spread it on the biccies.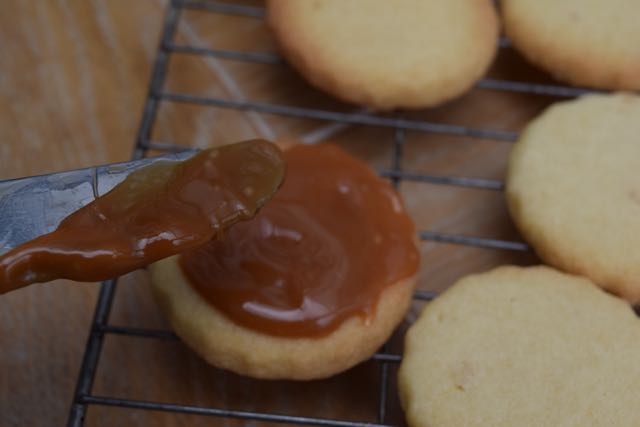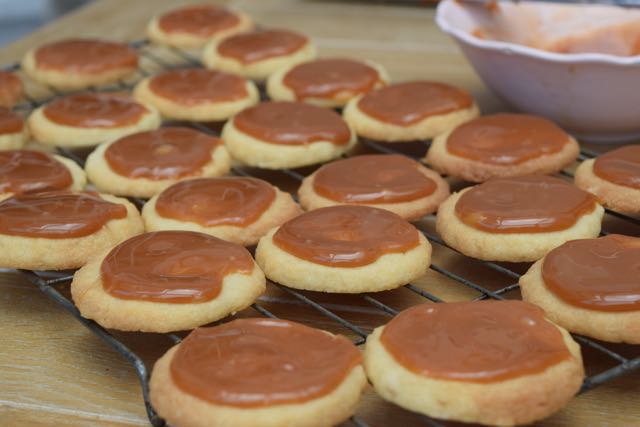 Leave these to firm up again, while you melt the chocolate. Add a tablespoon or knob of butter to the chocolate of your choice and again, microwave or melt over a pan of simmering water. Give it a good stir until smooth then slather on top of the caramel on your Twix style biscuits.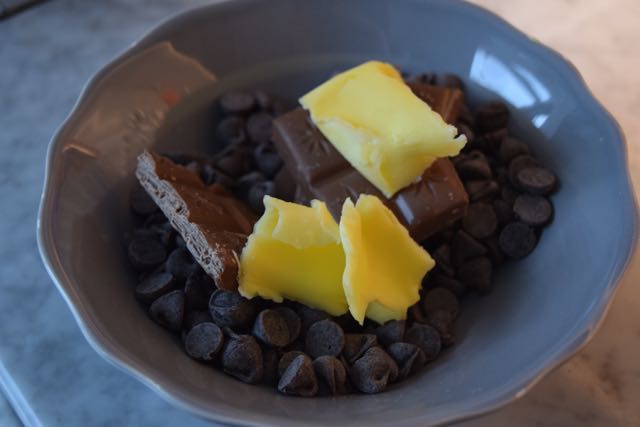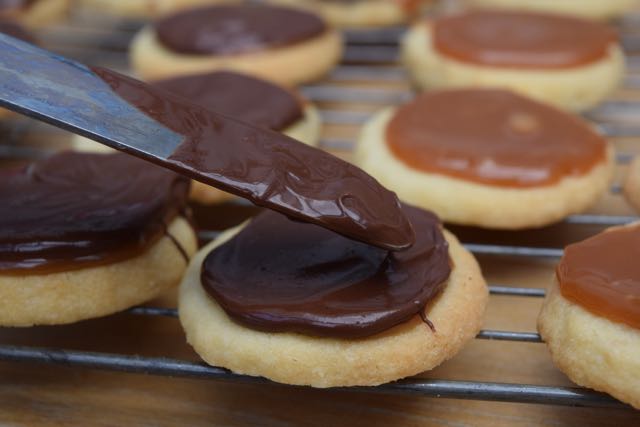 Leave these beauties to cool and set for one last time, before eating the whole tray. Or sharing with your family and friends, or storing/hiding in a tin lined with baking paper. Best not to keep these in the fridge as it will make the chocolate turn cloudy.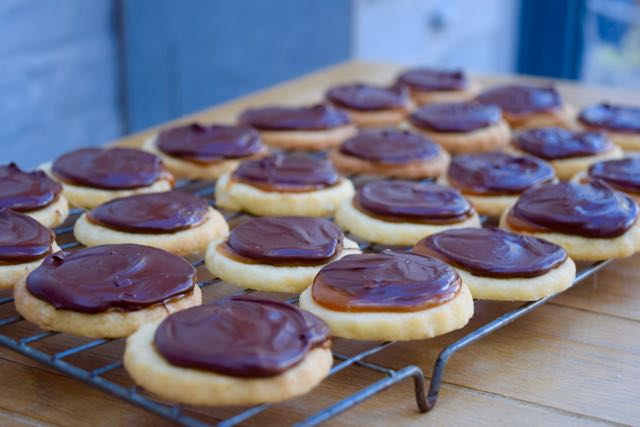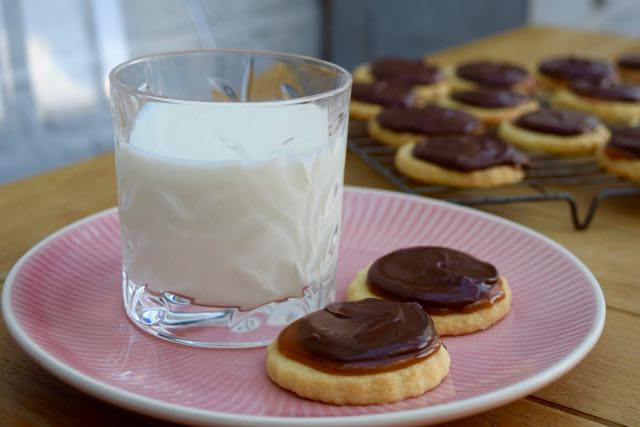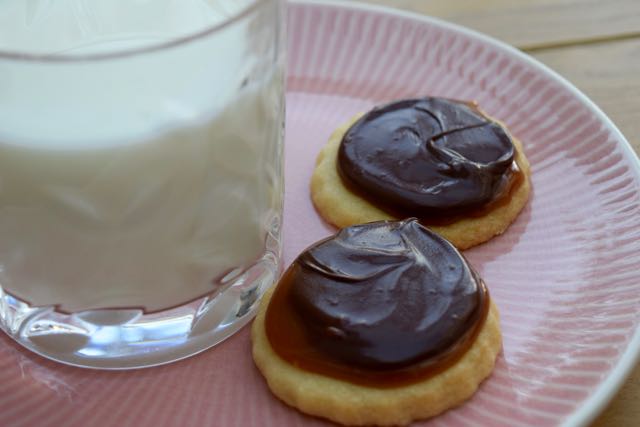 Sometimes I can take or leave a biscuit, favouring a slice of cake or something savoury. These Chocolate Caramel Twix Biscuits, however, are irresistible.  Soft, buttery shortbread, sweet caramel topped with rich chocolate, even a die hard preferrer of crisps would struggle to turn one of these buggers down. My waistline is testament to my inability to turn down 5 of them.
Lucy x
VonShef kindly provided me with their wonderful stand mixer featured in this post, however, all ramblings and opinions are, as always, my own.
Chocolate Caramel Twix Style Biscuits
Makes 24 biscuits, dependent on size
You will need a stand mixer and two lined baking trays
Biscuits
175g soft butter
65g Icing sugar
1 teaspoon vanilla extract
a pinch salt
190g plain flour
Toppings
250g packet basic toffees, unwrapped
2 tablespoons milk
150g chocolate, milk or dark or half and half
1 tablespoon/ a knob of butter
Make a start by pre heating your oven to around 150 degrees fan assisted and lining two baking sheets.
In your stand mixer or if you are not as lucky as me, with a bowl and a wooden spoon, beat together the cream and icing sugar until lighter in colour and texture.
Add the spoonful of vanilla extract, beat, then mix in the flour and salt until you have a soft dough. Turn the dough out onto a floured surface and roll out, with a floured rolling pin, to the thickness of approximately 1 cm. Using a small round cutter, cut and re-roll the dough until you have around 24 biscuits. Lay onto your lined baking tray and bake for 12 to 15 minutes or until golden and firm. Leave to cool slightly before laying onto a wire rack to cool completely.
Once cooled, add your toffees and chocolate to two separate bowls. To the toffees add two tablespoons of milk and to the chocolate a knob of butter. Melt both the toffees and chocolate either in the microwave for around 90 seconds or over pan of simmering water. Stir each bowl so the toffee and then the chocolate are both smooth mixtures.
Starting with the caramel, working fairly speedily so it doesn't firm up, add a generous teaspoon of melted caramel onto each biscuit and smooth with a butter knife. Leave on the rack to cool.
Repeat with the melted chocolate, spooning it on top of the caramel and levelling with a knife. Leave to set completely, if you can bear to, before devouring.
Store these in a cool place, but not the fridge or the chocolate will discolour, for at least a week.
SaveSave
SaveSave
SaveSave
SaveSaveSaveSave
SaveSave
SaveSave
SaveSave