Christmas Mint Martini Recipe
Twas the last Cocktail Friday before Christmas and that more than certainly calls for a minty affair containing Creme de Menthe. I am sure that's how the poem goes? Or not. Regardless of literature, if you can't have a mint based cocktail at Christmas, when can you have one? And this Christmas Mint Martini is an absolute beauty. It's been an absolute whirlwind of a week and there's nothing I could recommend more highly than sitting down with one of these in your hand.
After a week of recipes and tips on stylish, luxurious entertaining, I feel duty bound to go completely off piste and make a kitsch cocktail which tastes deliciously like a refreshing, mint based boozy milkshake. I want to mention mouthwash but feel that may put you off making one, but I actually quite like the taste of mouthwash *now I've said mouthwash three times*. But don't let this put you off as this Christmas Mint Martini has a warm, fresh taste with a light creamy flavour, without any heaviness. And it's a wonderful pale green, my favourite colour, so it really is almost perfect for me in every way.
So don't be an old scrooge this Cocktail Friday, treat yourself to a festive bottle of Creme de Menthe and start shaking up a couple of these during what's bound to be a busy party weekend.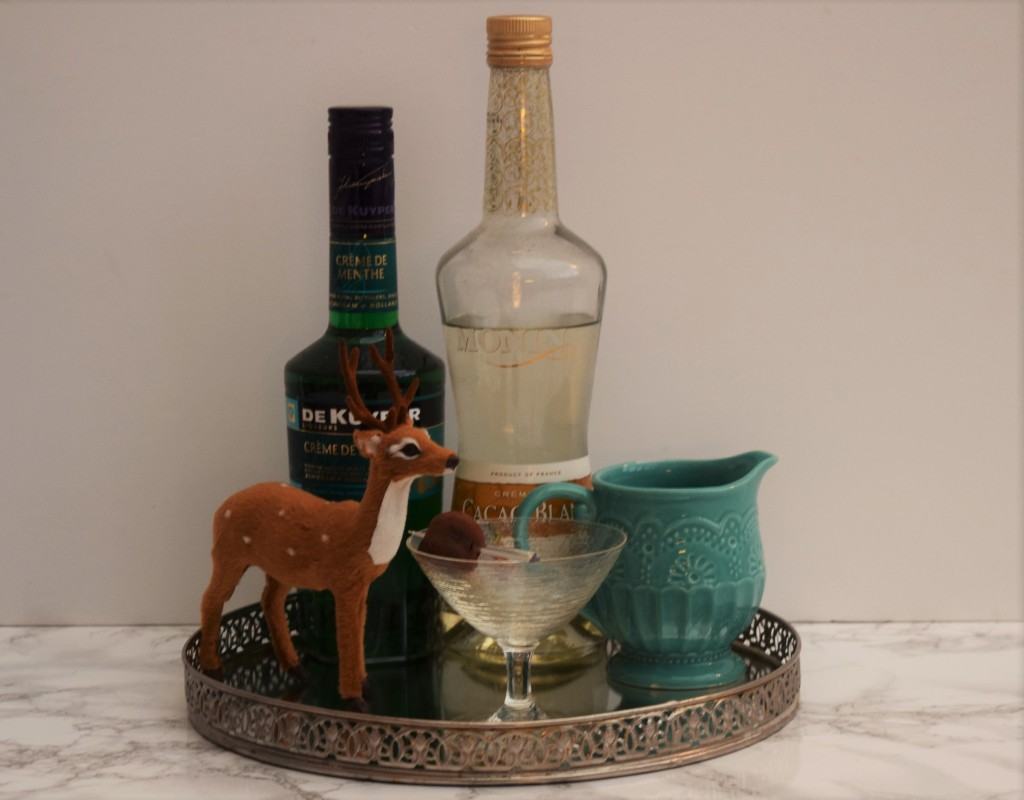 Here's the line up for this minty Martini. The reindeer is just for show, he pays no real part in the proceedings.
Make a start on this by filling a cocktail shaker with lots of ice. This delicious drink benefits from being super chilled *unlike me as I still haven't finished my Christmas shopping*. Pour in the emerald Creme de Menthe, inhaling it's fragrant peppermint scent.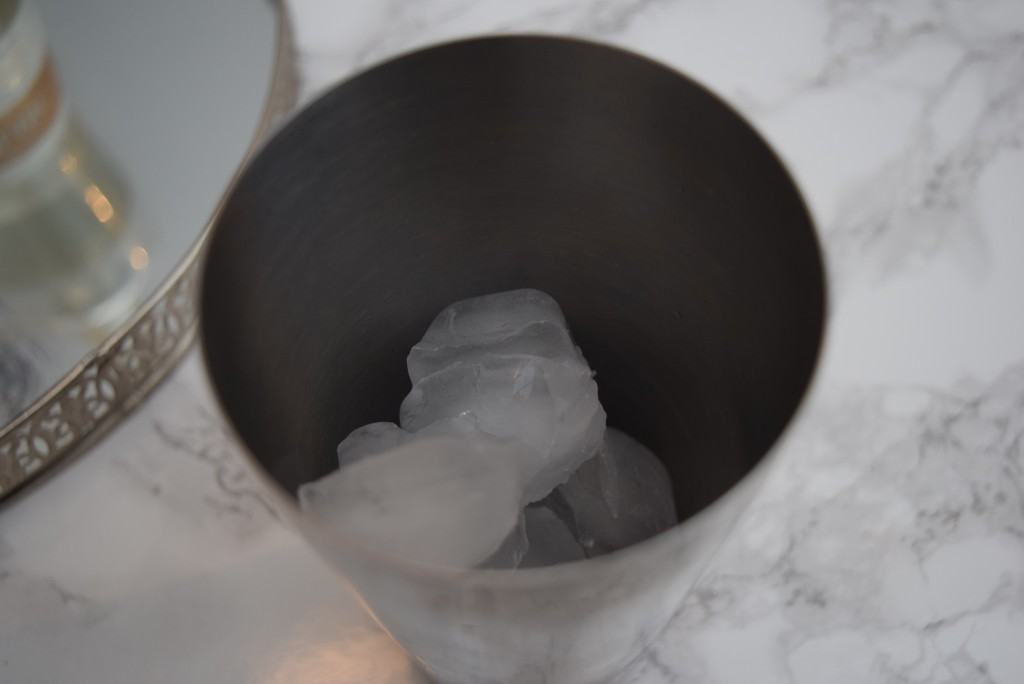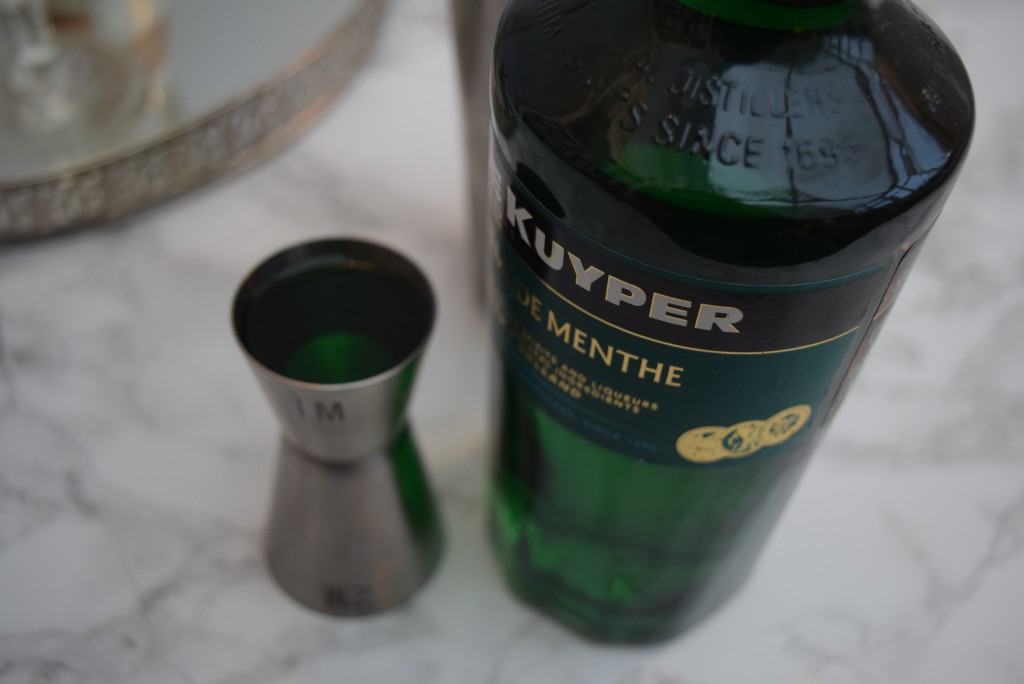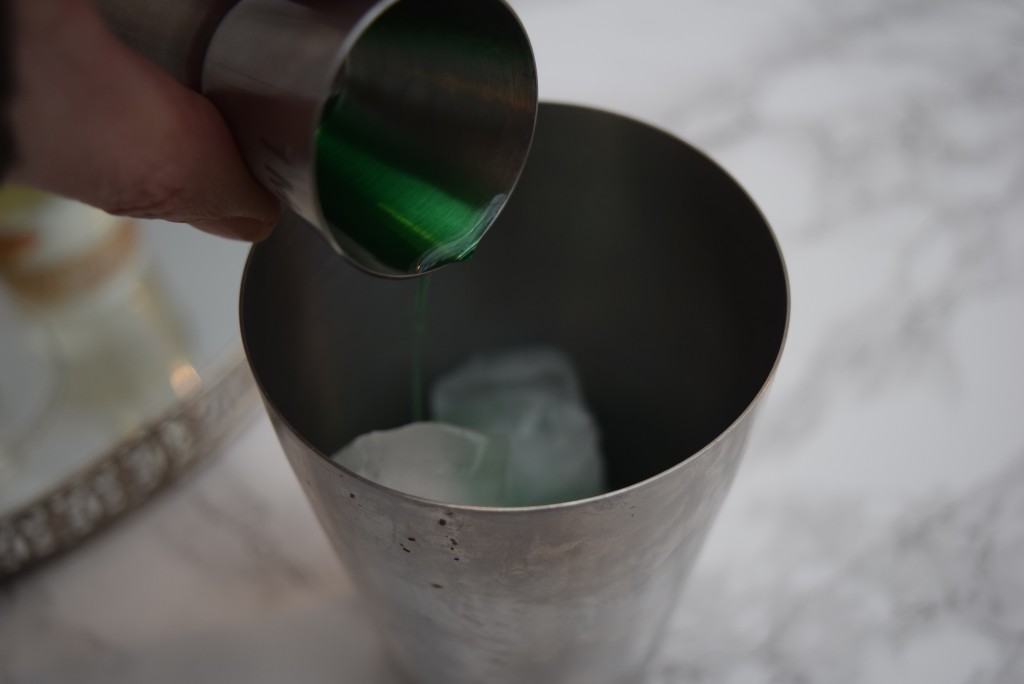 Next, add the warming Creme de Cacao, then the milk and shake super well, until the cocktail shaker is icy.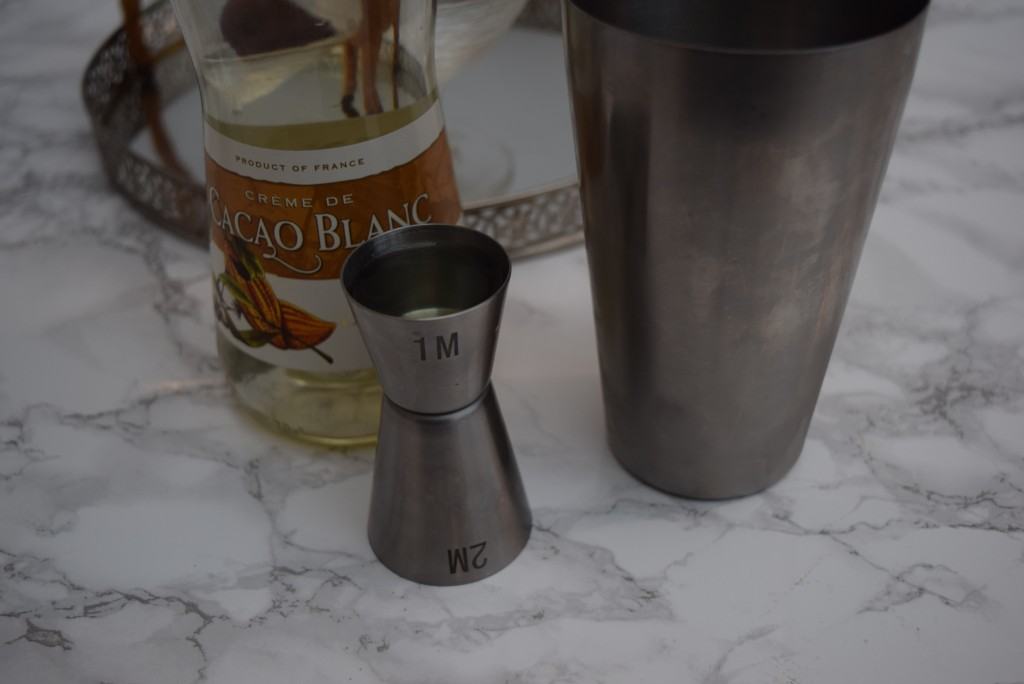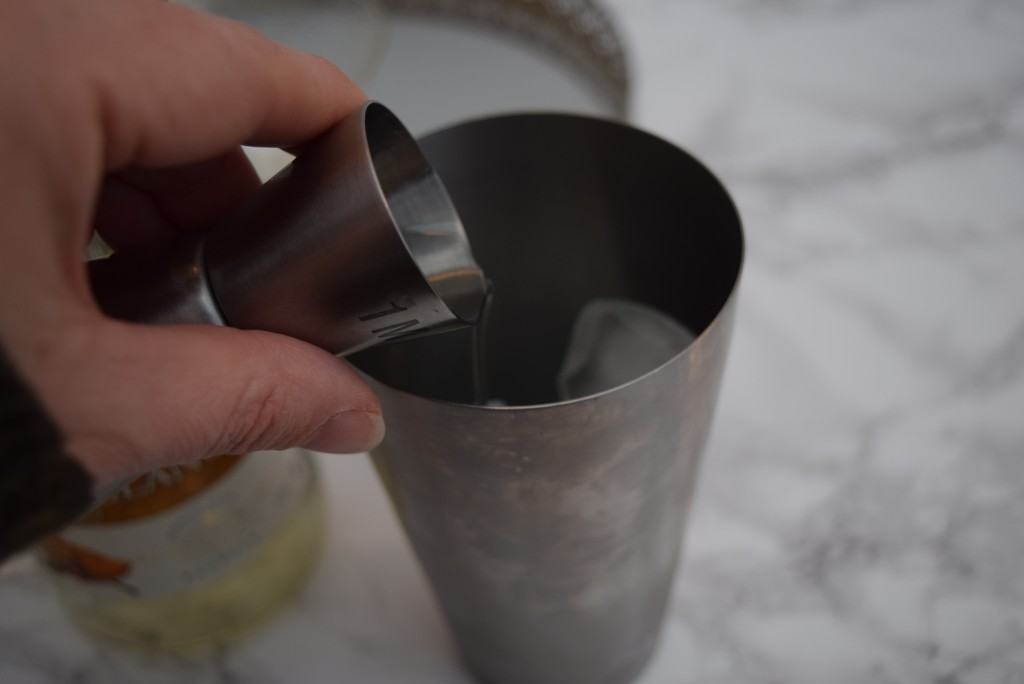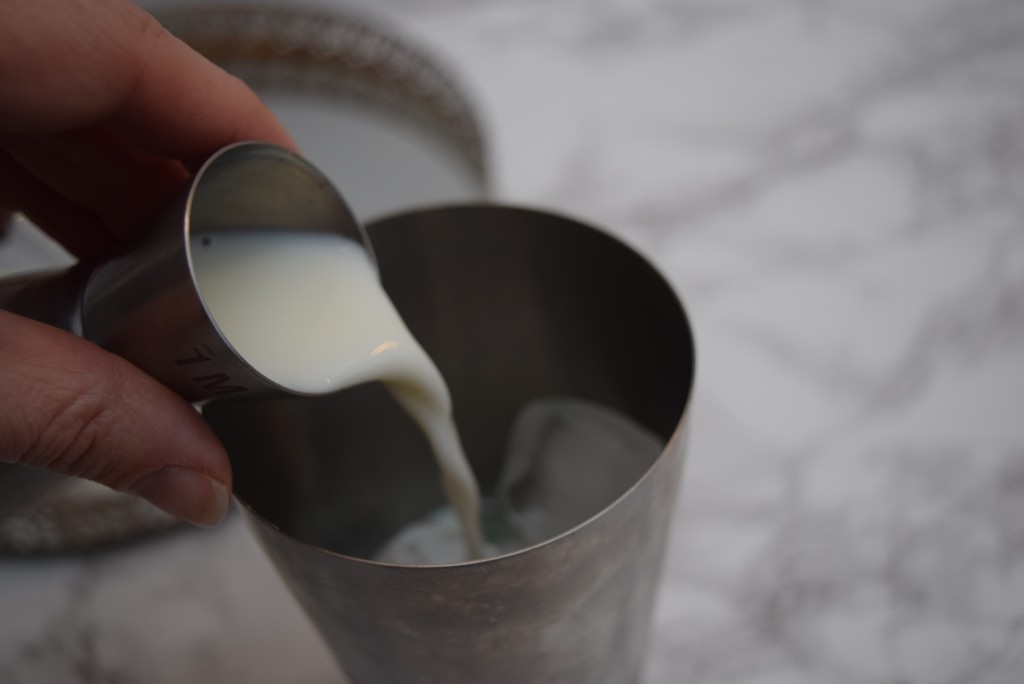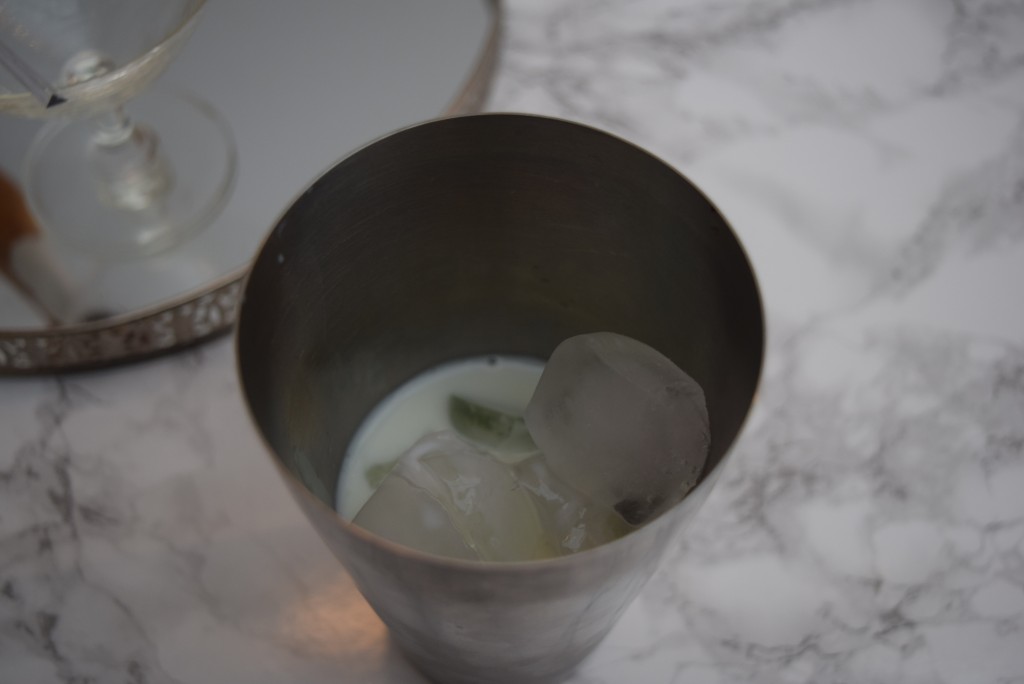 Pour this pretty, pale green drink into a tiny martini glass and garnish with something chocolatey.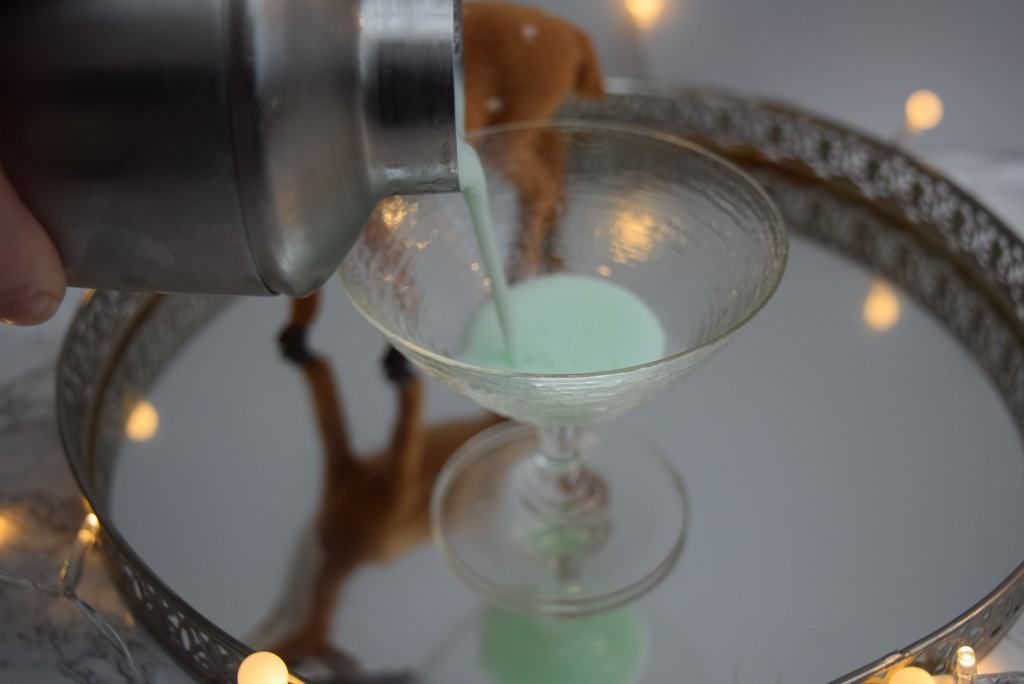 And a sprinkle of glitter, of course, as it's nearly Christmas.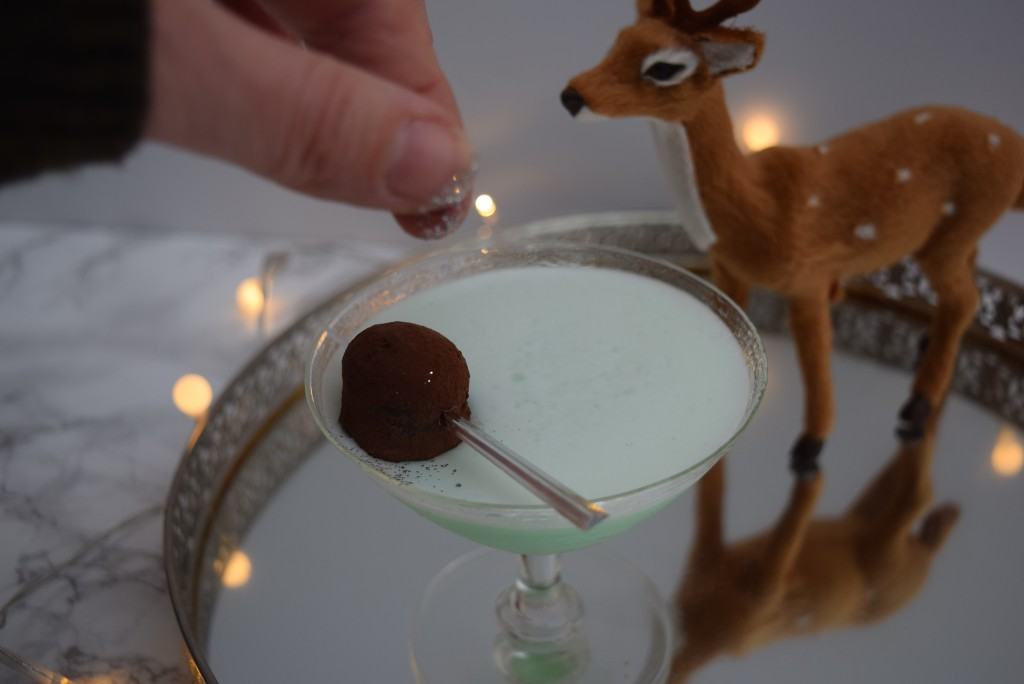 Reindeer optional.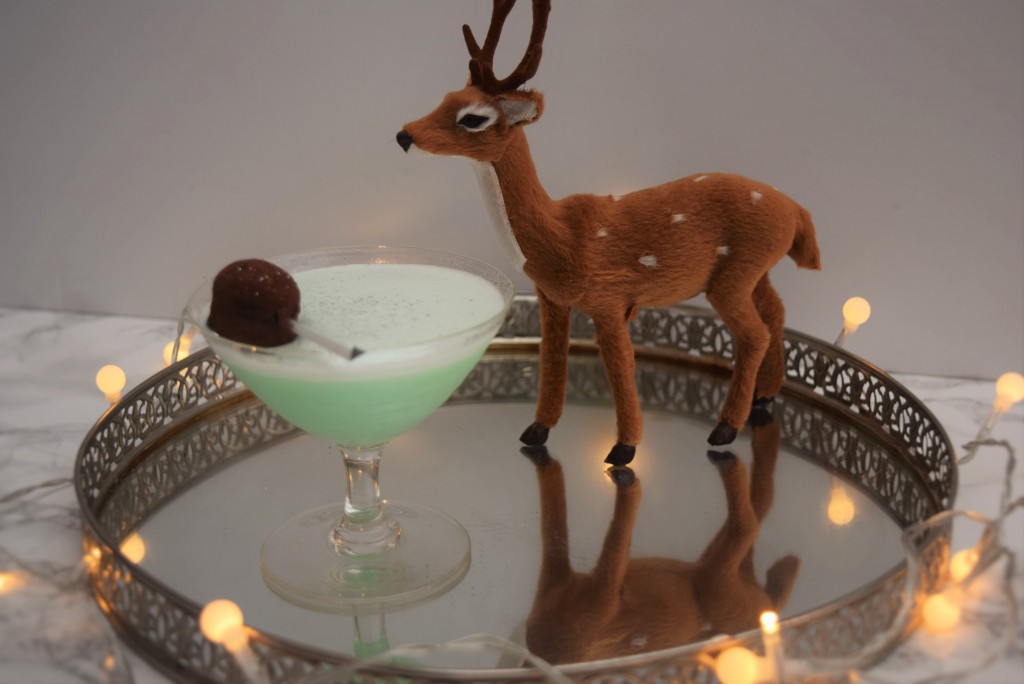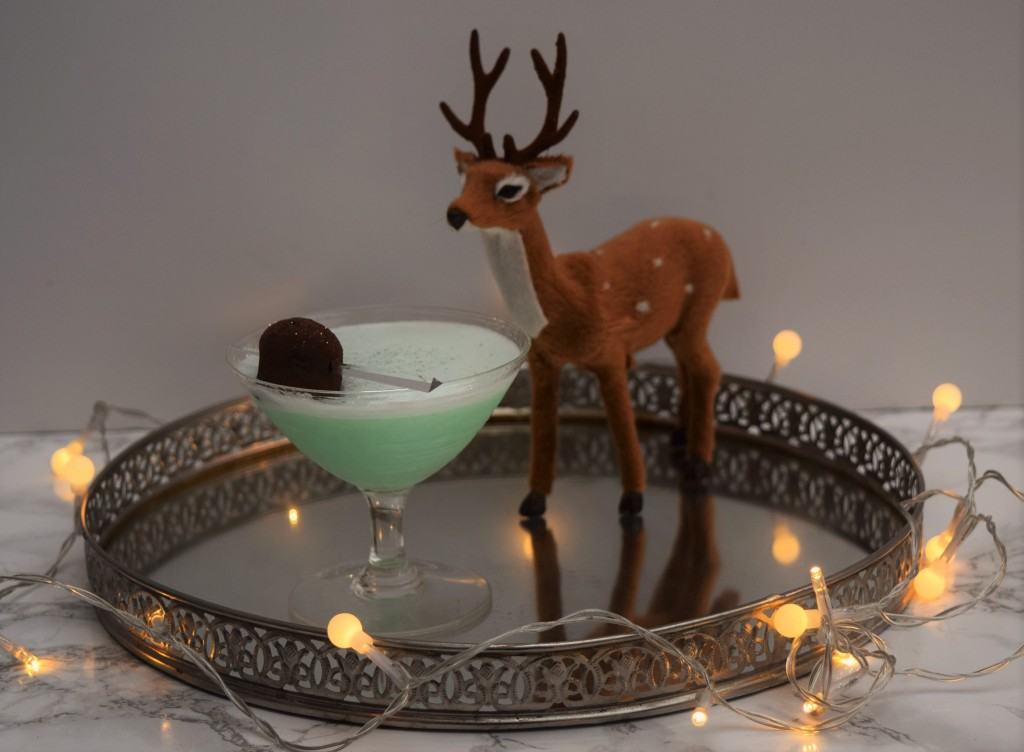 That reindeer has a haughty look on it's face, he doesn't know a decent cocktail when he sees one.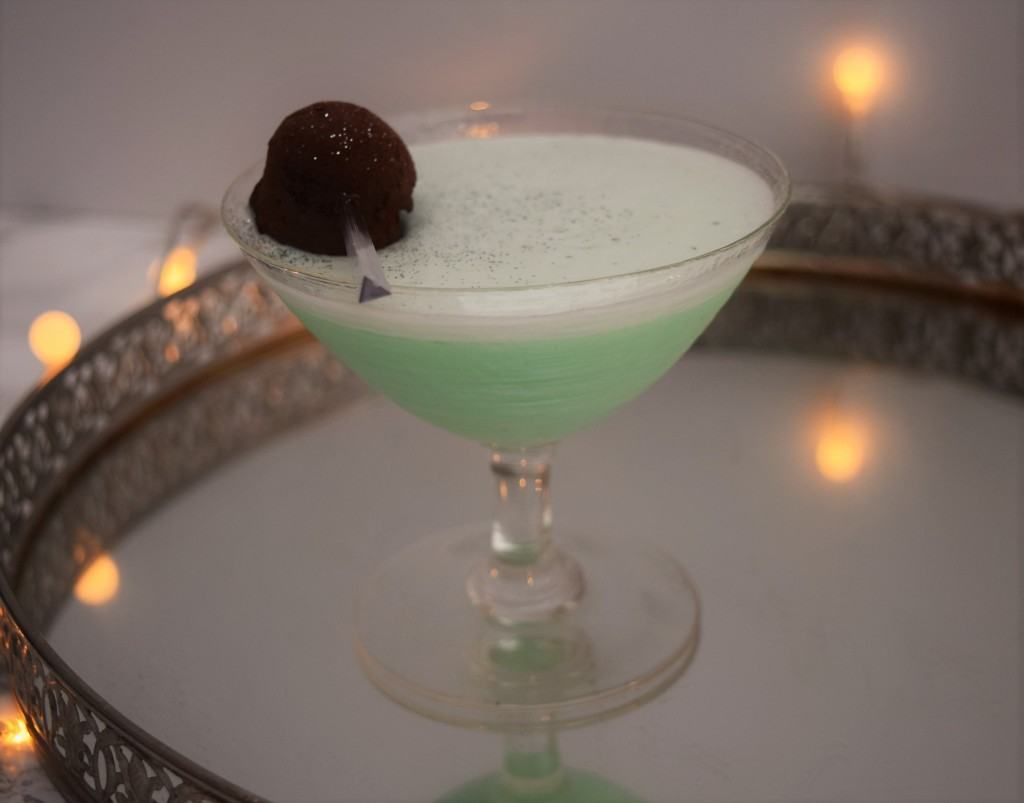 Add this wonderful Christmas Mint Martini to your cocktail arsenal *a swear word in our house* and you will not disappoint your guests when they drop in for a festive drink. It's light, creamy, refreshing and as kitsch as you like. All my favourite things in a glass. I am not ashamed of loving anything with a slight nod towards 70's bad taste and the sooner you join me in this lack of shame, the better.
Have a lovely, if slightly manic, weekend.
Lucy x
Christmas Mint Martini Recipe
Serves 1
You will need ice and a martini-ish glass and a cocktail shaker
25ml Green Creme de menthe
25ml creme de cacao
75ml milk or single cream
Chocolate to garnish, grated or a truffle or even an After Eight as it is Christmas, and glitter if you fancy
Take your cocktail shaker and add a good handful of ice. Pour in the creme de menthe, creme de cacao and milk. Shake until all beautifully chilled then pour into a martini style glass. Garnish with chocolate and glitter, if you are in the mood.