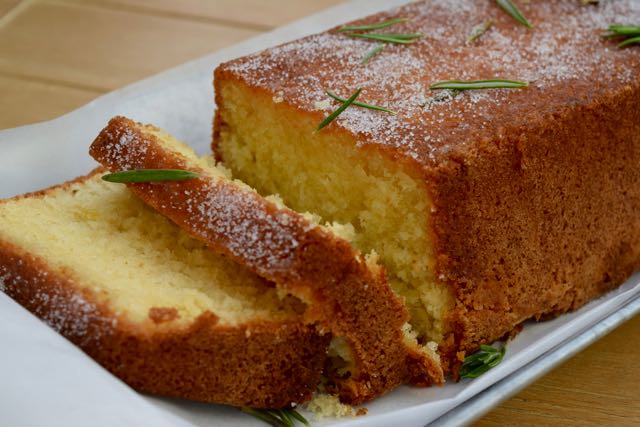 Citrus and Rosemary Clotted Cream Cake Recipe
Our house is all about the calm, comfort and cake at the moment. Ben is in the throws of his A Levels and it's stress central chez Lucy Loves. I am making a special effort to stay calm and to create a snuggy relaxed atmosphere. I'm whipping up all my first born's favourite meals and buying special treats to keep morale and spirits high. I have a jolly smile pasted on my face at all times and am staying super positive. The best way to keep me smiling is by busying myself in the kitchen and when I discovered this Citrus and Rosemary Clotted Cream Cake, I was super happy hiding away from the drama, eating the mixture.
Clotted Cream is usually the domain of a scone or a cream tea only. However, after a recent trip to Costco where they do a bloody great big pot of this rich, yellow ambrosia for a very reasonable price I found myself with excess clotted cream, not something that happens too often in life. Using the cream instead of butter in this citrus and rosemary flavoured creation makes something really rather amazing. The cake is soft, sweet and creamy, complimented by only a slightly herbal, lemon and lime syrup. This is a drizzle cake with a difference. Don't be put off by the thought of using rosemary, I thought it would be a little spooky but can happily confirm it was a super addition and not just a pretentious after thought.  This is a wonderfully simple but decadent recipe courtesy of the stylish Delicious magazine.
I have spoken before of my love of sponge, just simple soft sponge. My Citrus and Rosemary Clotted Cream Cake is this, but with so much more. The creamy, syrup infused cake is divine and has a calming effort on all who encountered it. Given the horrible things going on in the world at the moment, particularly on our own doorstep, the world needs comfort, normality and to soldier on defiantly. This Citrus and Rosemary Clotted Cream Cake won't bring about world peace, but it will soothe your woes.
Barely anything needed for this cake, so few ingredients for something quite so special. There's my hoofing great big pot of clotted cream. I could actually just eat this from the pot with a spoon, but the size of my thighs and good manners stops me from doing so. You will only need a standard size pot of clotted cream, which should *will power permitting* stop you eating most of it before it goes into the cake.
Make a start by pre heating your oven to 160 degrees fan assisted and buttering, oiling or lining your loaf tin. Next up, take a stand mixer or large bowl and a hand whisk and whisk together the eggs and caster sugar until light and airy and doubled in size.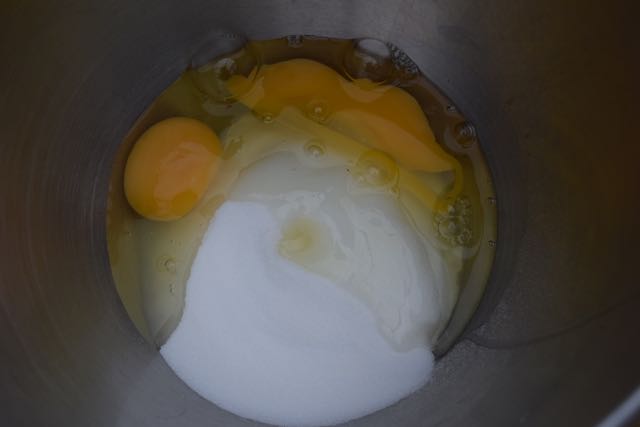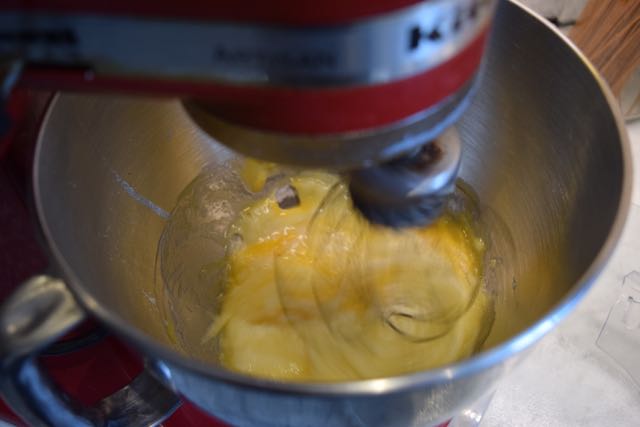 Fold in the zest of the lemon and two limes and the generous dollop of clotted cream.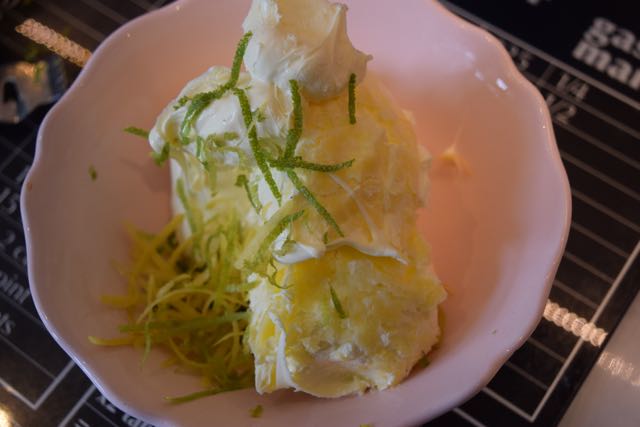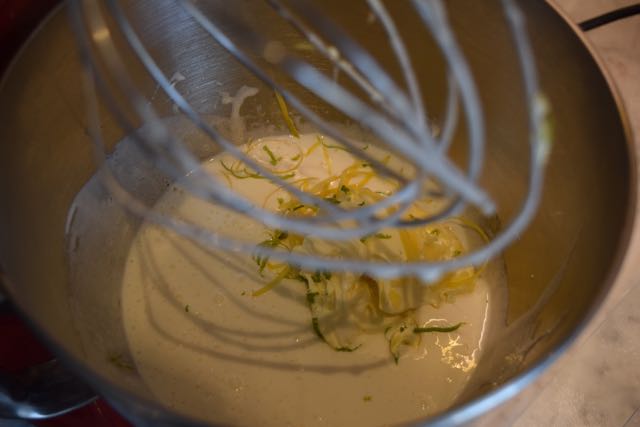 Finally, fold in the self raising flour and the good pinch of salt. Don't over beat here, you want the cake to have a light texture.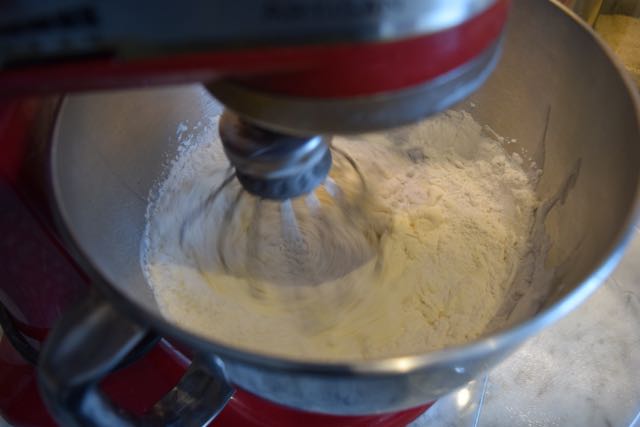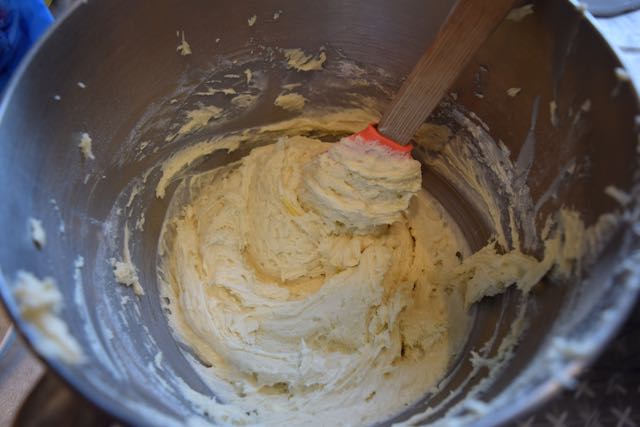 Spoon the thick, creamy batter into your pre buttered loaf tin and level the top. Put the cake into the pre heated oven for around 50 minutes to an hour.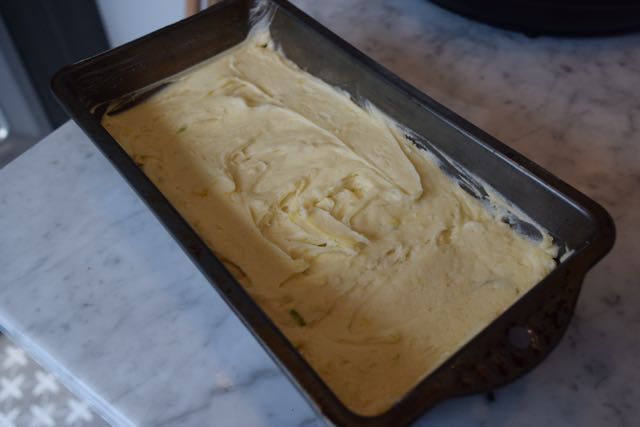 If the cake is starting to get too brown too quickly, cover the top loosely wth foil, but don't do this before it's been in the oven for at least half an hour, or the cake may sink.
While the cake is cooking, crack on with the syrup. Heat the juice of the limes and the lemon along with a couple of sprigs of rosemary until they just come to the simmer.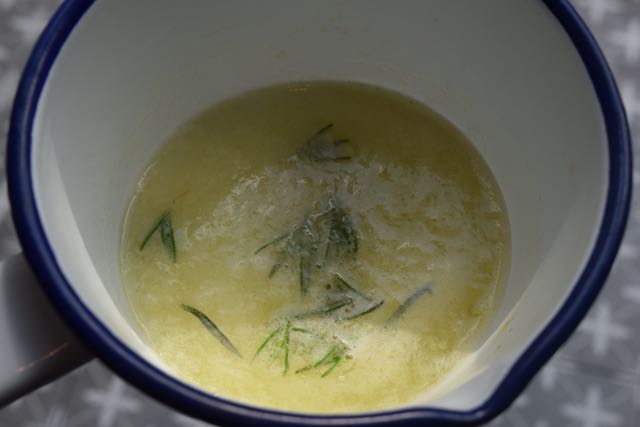 Now, leave this for a couple of minutes, then stir though the sugar to create a wonderfully fragrant syrup.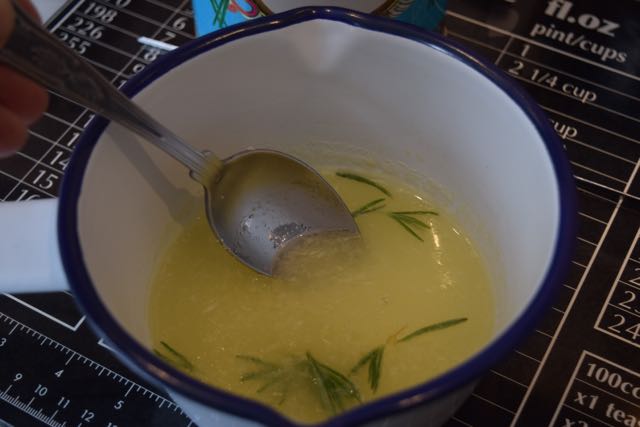 Once your cake is golden and cooked through, take it out of the oven and immediately give it a few good pokes with a skewer. Then pour on half of the warm herby citrus syrup.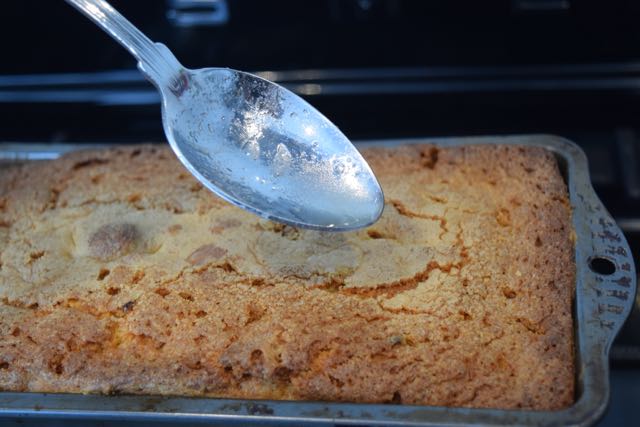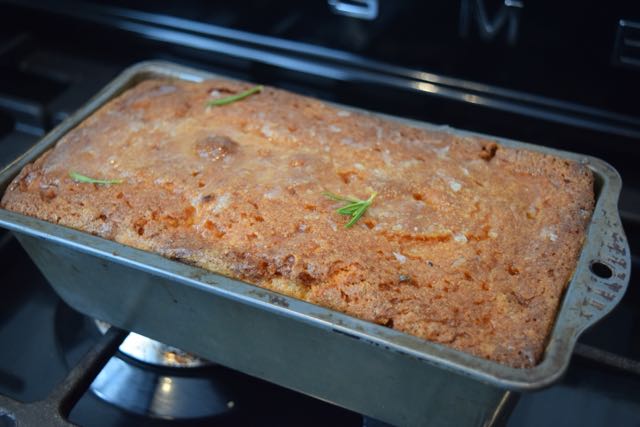 Leave to cool for a further half an hour or so before turning out onto a wire rack and pouring the rest of the syrup over the underside of the warm loaf cake.
Leave the simple but deceptively divine cake to cool completely before sprinkling with some caster sugar and some extra sprigs of rosemary. Serve in wonderful, rich slabs.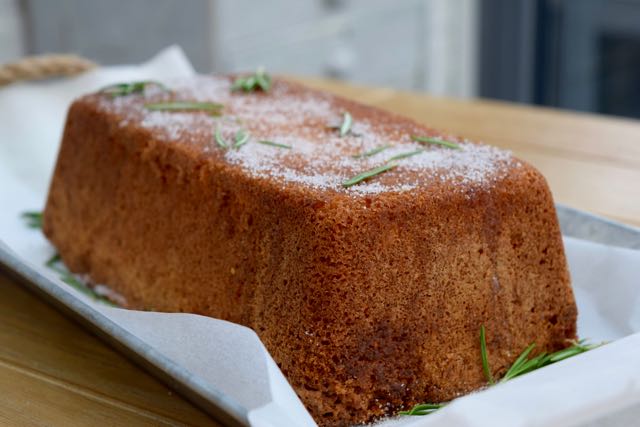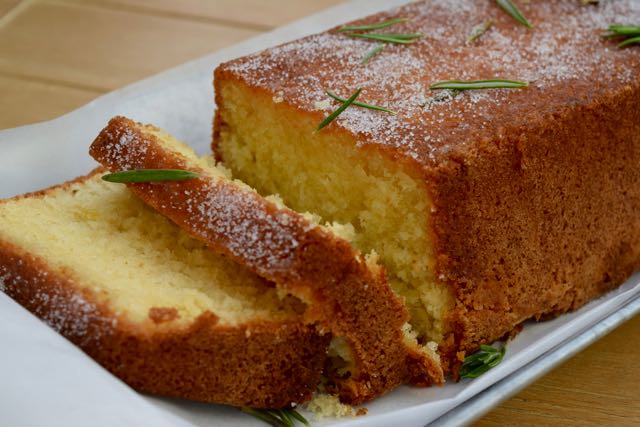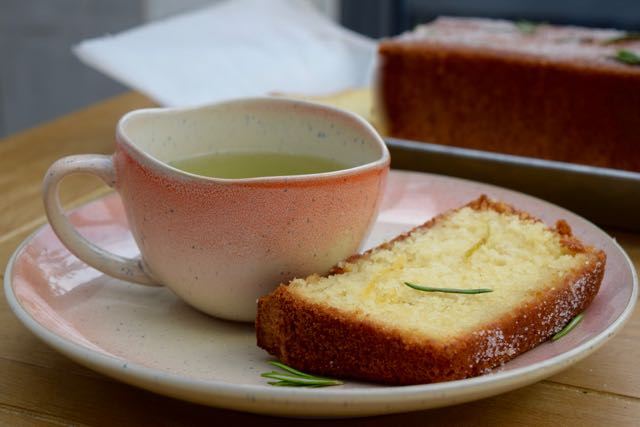 This is such an original cake, I would never have thought cream could make such a soft, rich sponge. It's comforting and tastes like a reassuring hug. Stay safe and stay strong lovely people, whatever life is throwing at you.
Lucy x
Citrus and Rosemary Clotted Cream Cake Recipe
Makes one loaf cake, around 8 slices
You will need a buttered 1 kilo loaf tin
Cake
2 eggs
225g caster sugar
227g pot clotted cream
zest of 2 limes and 1 lemon, you could use orange zest if you prefer
200g self raising flour
A good pinch of salt
Drizzle
Juice of 2 limes and 1 lemon
3 sprigs fresh rosemary, plus extra for decoration
4 tablespoons caster or granulated sugar
Pre heat your oven to 160 degrees fan assisted and butter your loaf tin.
In a bowl with a hand mixer or a stand mixer, whisk the sugar and eggs together for 2 to 3 minutes or until light in colour and texture and they have doubled in size. Whisk in the clotted cream and lemon and lime zests then fold in the flour and salt until you have a smooth batter.
Butter or oil the loaf tin then spoon in the cake mixture and level the top. Bake for around an hour. If the cake is browning too quickly, after 30 minutes, cover the top of the cake with a piece of foil. The cake is ready with a skewer comes out clean when poked in the middle.
For the drizzle, bring the lime and lemon juices with the rosemary sprigs up to the boil in a small sauce pan. Leave for a minute or two then stir in the sugar.
When the cake comes out of the oven, give it a good poke with a skewer then pour on half of the citrus syrup. When the cake has cooled enough to take out of the tin, turn it out and pour the rest of the syrup over the bottom.
Decorate with some extra rosemary sprigs and serve in huge slabs. This cake keeps beautifully well wrapped in a tin for up to 5 days.