Cowboy Shandy Recipe
Father's Day is most days in our house. I'm not saying Clyde gets an easy ride, but Clyde gets an easy ride. He's surrounded by delicious food most of the time, albeit Lucy Loves cast offs and his hand does get slapped away if he tries to eat something before I have photographed it. He has a lovely, my words not his, wife and two handsome sons and a dog whom he would marry if he could. So really, it's Father's Dad everyday for Clyde. Notice how I've glossed over the fact he works super long hours, shut in a dark edit suite for most of the time, arrives home to me raising my eyebrows at him as it's usually late and the only person who is pleased to see him is Teddy with his licking and his waggy tail. So this Cocktail Friday, it's all about the Dad's. Even if your Dad's not with you anymore or not in your life, let's celebrate those strong people in our lives who we love with this wonderful Cowboy Shandy.
My Dad is still my rock and I am 46. There are numerous other men in my life now *not in a slutty way*, but Dad is still there to support and love, not only me, but my whole family; I am beyond lucky. Dad also loves a drink, as does Clyde, so the Cowboy Shandy is the perfect way to toast them on Sunday. This is a delicious, tangy mix of whiskey, fresh lemon juice topped up with the lager of your choice. It's so refreshing, which will be an added bonus if the hot weather we've been loving this week actually continues into the weekend *it won't now*. I know it's a bit of a cliché to have a beer cocktail for Father's but this, I can assure you, is just as enjoyable for anyone who crosses it's path. It has a tangy, citrus fizz and is very drinkable. This came to me via the brilliant Bon Appetit website, which I love.
Dad's, in whatever shape or form they take, are such a strong presence in one's life. They're supportive, loving, kind and there for you at all times. Happy Father's day to all you lovely people this Sunday, we couldn't do it without you.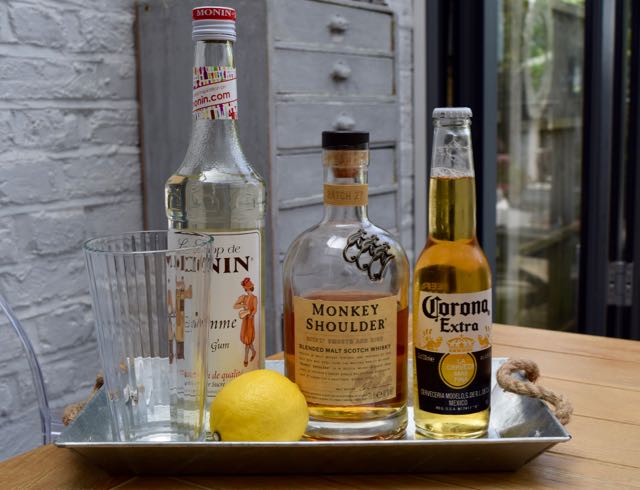 What a strong, tasty combo for this Cowboy Shandy. I did pinch Clyde's fancy whiskey for this cocktail, but it was for him after all. There's no need to use special whiskey, however, just what you have to hand. Likewise with the beer, we had a selection in the shed and this Corona was the first one which fell out of the box. Most lagers will work here, something hipster/craft beer-y would be good too.
Make a start with your cocktail shaker and a handful of ice. Standard Friday Cocktail procedure here.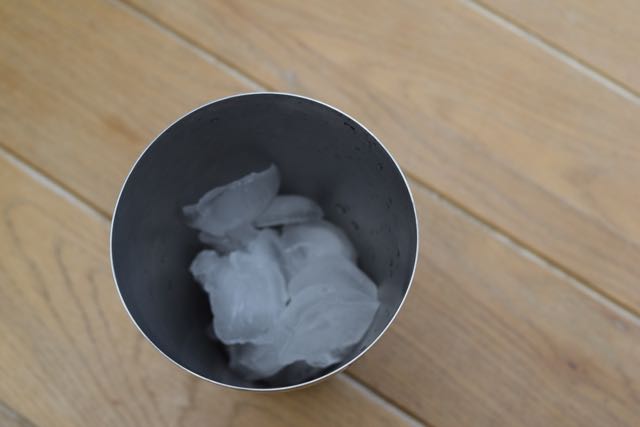 Now pour in the whiskey of your choice, followed by the fresh lemon juice and sugar syrup.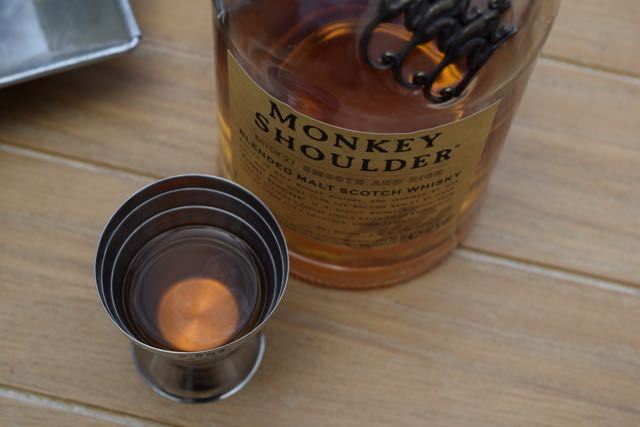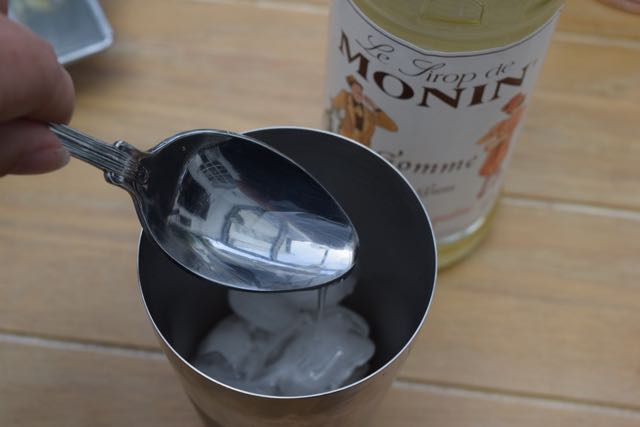 Shake the cocktail shaker until it's really chilled, for around 20 seconds.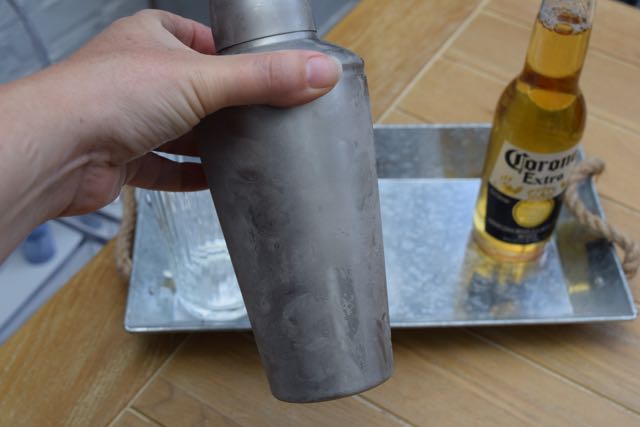 Pour the icy contents into a tall glass then top up with the lager.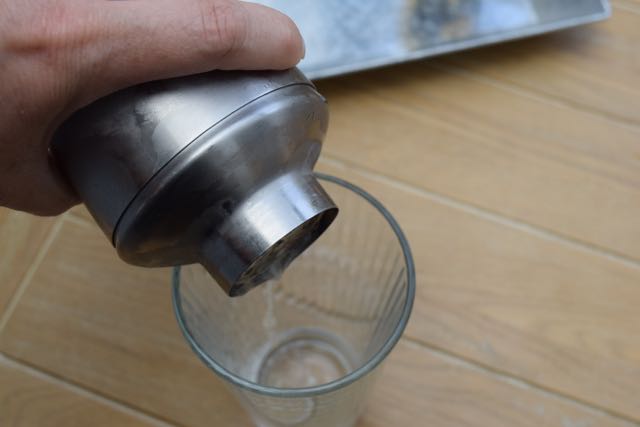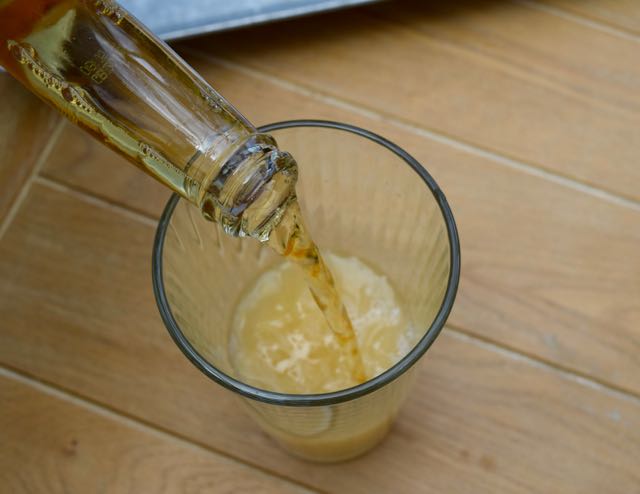 Garnish with a thin slice of fresh lemon then try not to chug the whole glass in one sitting. Or before you hand it to the Dad in your life.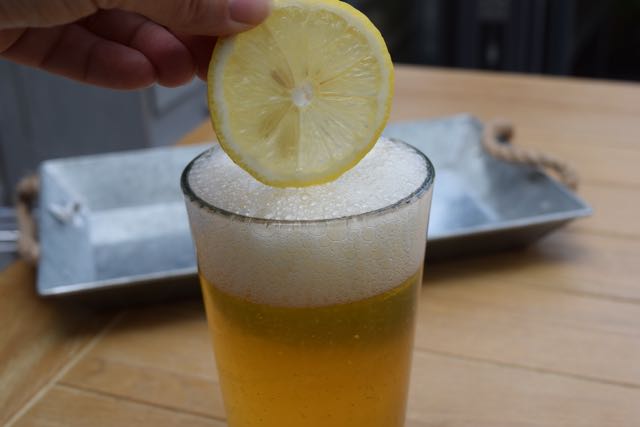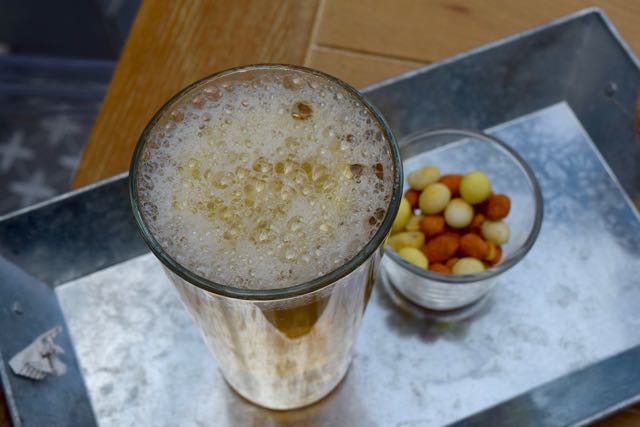 Coated peanuts a complete essential.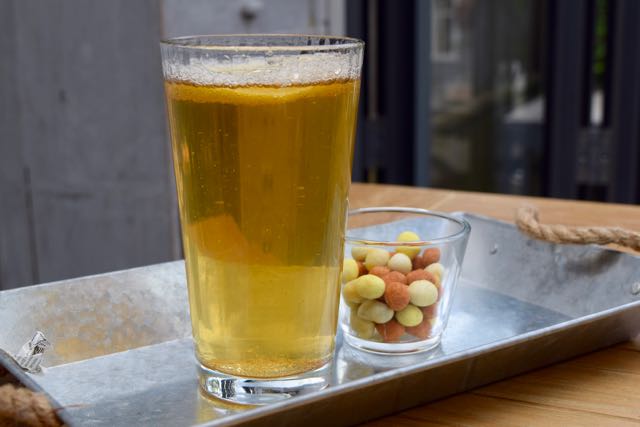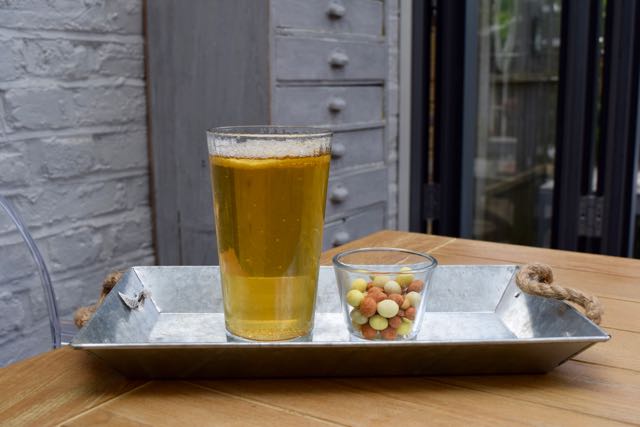 Whether you are spoiling the Dad in your life this Sunday with presents, chocolates or a tasty lunch, make sure you quench their thirst with a Cowboy Shandy. It will be well earned and well received. And if it isn't, drink it yourself this is a bloody lovely cocktail.
Happy Father's Day to my Dad. Love you.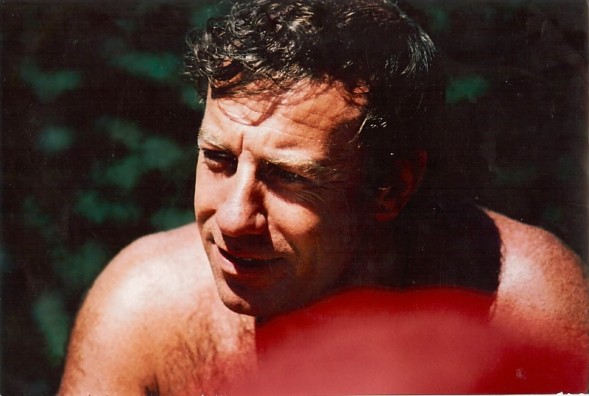 Lucy x
Cowboy Shandy Recipe
Makes one nice big drink
You will need a cocktail shaker and a nice big glass
Ice
40ml whiskey, whatever you have in your drinks cabinet, no need to be too fancy
1 1/2 tablespoons fresh lemon juice
1 1/2 tablespoons simple syrup
250ml lager of your choice
a slice of lemon to garnish
Take your cocktail shaker and add a big handful of ice. Pour in the whiskey, lemon juice and syrup and shake well until super chilled. Pour the whiskey mix into your chosen glass and top up with the beer, slowly, you don't the it to overflow.
Garnish with a thin slice of lemon and, if you can bear to, hand this lovely refreshing drink to the Dad in your life.
SaveSave
SaveSave
SaveSave