Cranberry Citrus Cup Recipe
It has reached the point in December when you can no longer play the 'I only drink at the weekends' card. 11 months of the year, that's how I like to play it, with the 'weekend' being Thursday to Sunday, can I just point out. But December comes with a whole set of it's own rules. All diets are off, our diary is so full we are out at least 4 times a week and my drinking habits are sketchy. That said, there's no time to be whipping up complicated cocktails with shakers, blenders and the like. This Cranberry Citrus Cup is a simple drink but packed with Christmas spirit.
Cranberry has such a festive taste to it, add in orange liqueur and juice and there you have it, Christmas in a glass. The gin works well here too, adding a brilliant fragrance and flavour. Especially my fave Aldi London Dry Gin, which is such a fab price and has a far more expensive taste. This Cranberry Citrus Cup is so refreshing, as it has two types of juice and orange liqueur, I am certain the whole thing must be at least one of your five a day.  With all the seasonal viruses around, you do need to keep up your vitamin C intake. You see I am always thinking of you, lovely readers, and your health.
Refreshing, quick, delicious and almost good for you. During the manic run up to Christmas, it's all about remembering how to have fun, how to enjoy all the festive engagements and keep your spirit levels up in order to get all the shopping done.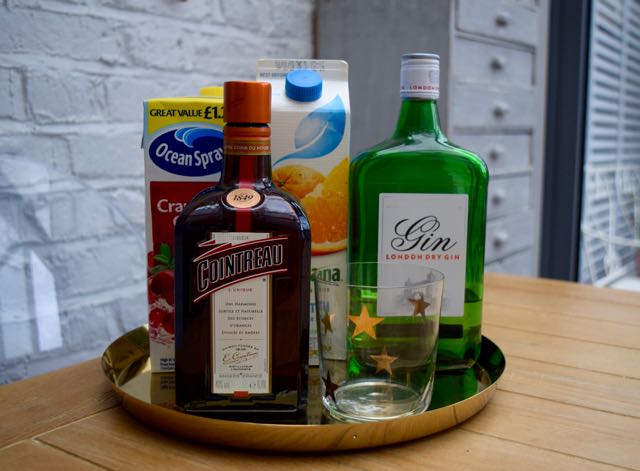 Wonderful seasonal ingredients for my refreshing Cranberry Citrus Cup recipe. I have to admit, one glass if not enough, so it may be worth making this in a large quantity, either in a jug or if you have one, a fantastic 70's style punch bowl. This would be a great Christmas crowd pleaser.
Make a start on this single serve option with a glass and a handful of ice.
Now, pour in your fragrant gin and citrus orange liqueur.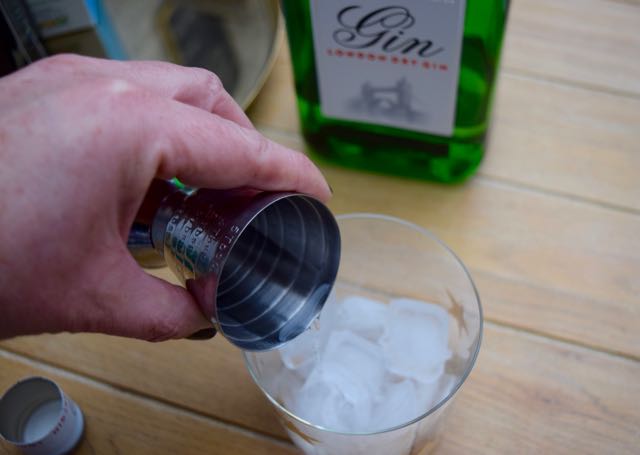 Ooh, horrid hand shot, apologies.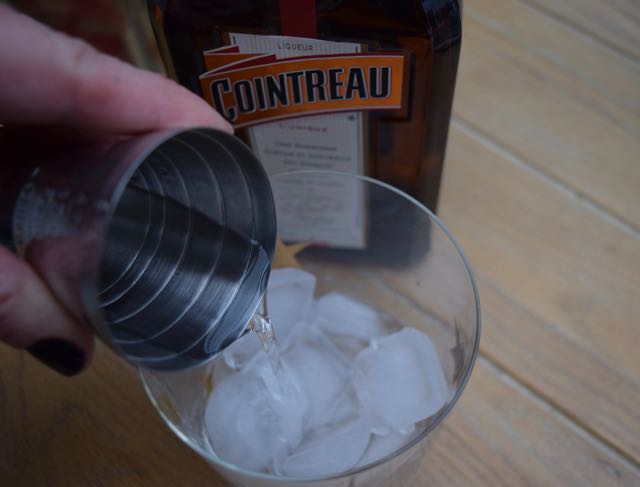 Now for the fruity goodness. Pour in the fresh orange juice then the cranberry juice, adding some wonderful colours to this vibrant drink.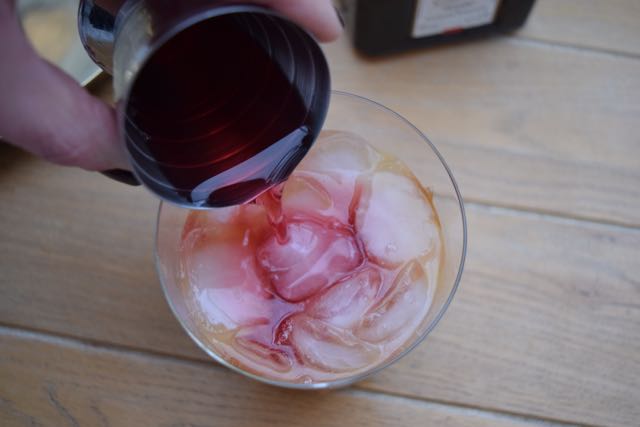 Give the cocktail an elegant stir then garnish with a slice of orange.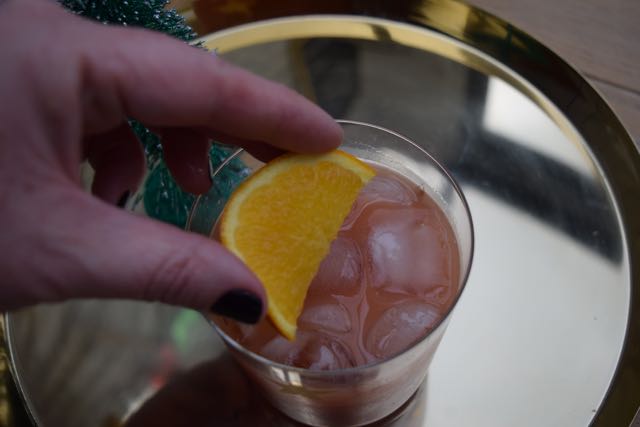 No nibbles with the cocktail this week, I am eating enough as it is so just a tiny Christmas tree for company.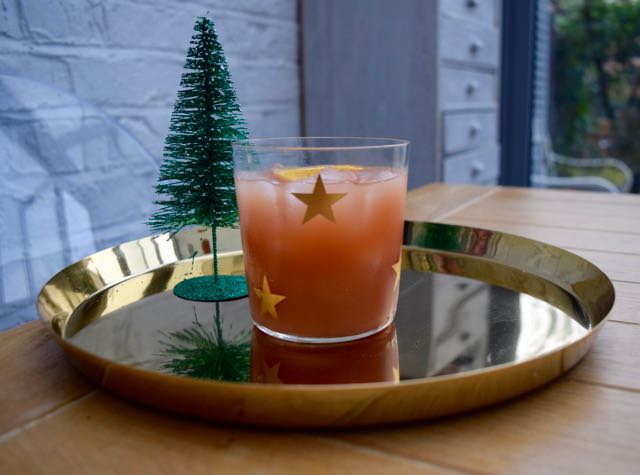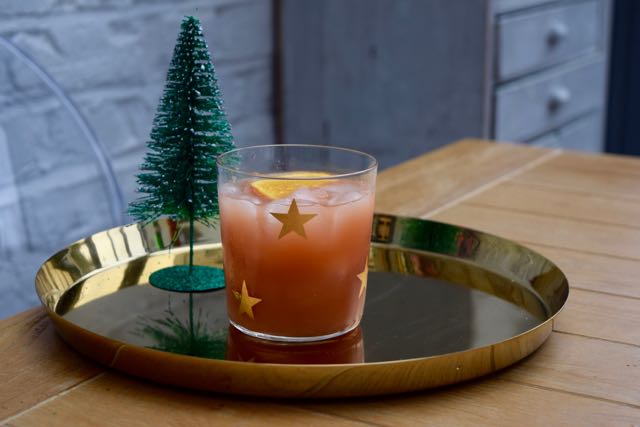 This drink is as pretty as a picture and tastes as appealing as it looks. Fresh with a hint of juniper and the citrus warmth from both spirits. It's Christmas, for me there's a lot of drinking to be done. This Cranberry Citrus Cup, with its vitamin C, may at least add a touch of health to your sporadic festive diet.
Have a wonderful weekend.
Lucy x
Aldi kindly provided me with a bottle of their Oliver Cromwell Gin, however my opinions and ramblings are, as always, my own.
Cranberry Citrus Cup Recipe
Makes 1
You will need a festive tumbler, no more no less
40ml Gin
25ml orange liqueur, such as Cointreau
80ml fresh orange juice
120ml cranberry juice
Ice
A slice of orange to garnish
Take your seasonal tumbler and add a good handful of ice. Pour on the gin followed by the orange liqueur of your choosing. Top up with the fresh orange juice and cranberry juice. Stir, add a slice of orange as an old school garnish. Sip and feel festive.
SaveSave
SaveSave