Creamy Rice Pudding Recipe
This week, I am really feeling slightly balls to the wall. I have another week at work, Christmas cards still to write, presents still to buy, carol services to attend and tempers are fraying. So, in complete contrast, this recipe is prepared and cooked at a wonderfully leisurely pace.
When I am busy, puddings go by the wayside in our house. There will be the slightly dull offering of Greek yoghurt with honey or fruit, which is never met with much enthusiasm. However, my Creamy Rice Pudding can be thrown together and put in the oven with your coat still on. And if you look closely at one of the photos, you can see I did actually have my coat on when I made this. It quietly cooks away in a low oven, while you whirlwind around doing 400 other things, possibly with a broom up your bottom sweeping the floor at the same time.
The results of your not so hard labour, are worth the wait. This Rice Pudding puts the tinned variety to shame, it's completely delicious, not too sweet, and I think, has calming qualities. I stewed some plums which were past their best and they were an amazing sharp accompaniment to the pudding. However, a simple, large blob of jam would be as brilliant.
So stop for a moment, pause your whirlwind pre Christmas preparation and pop this rice pudding in the oven. Then, enjoy its creamy charms, sharing it with your family if you must, then get back on with your to do list, there's barely a week to go.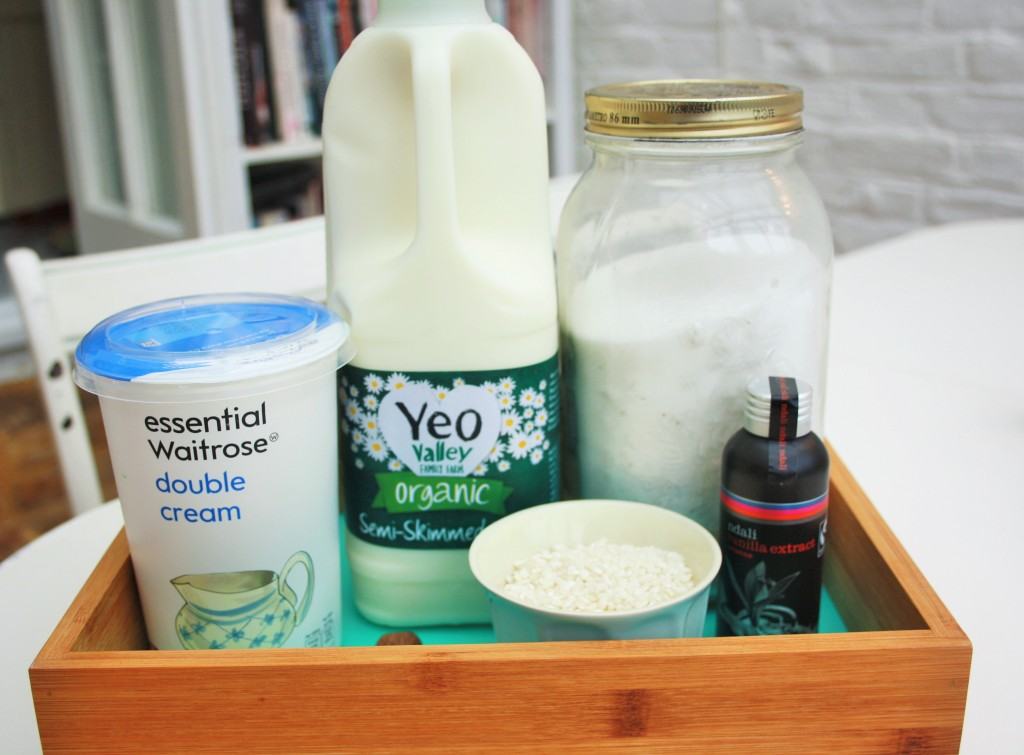 Hooray for this little collection of ingredients for your Creamy Rice Pudding with the nutmeg just peeping out at the bottom.
Butter or spray a baking dish then add the short grain or pudding rice.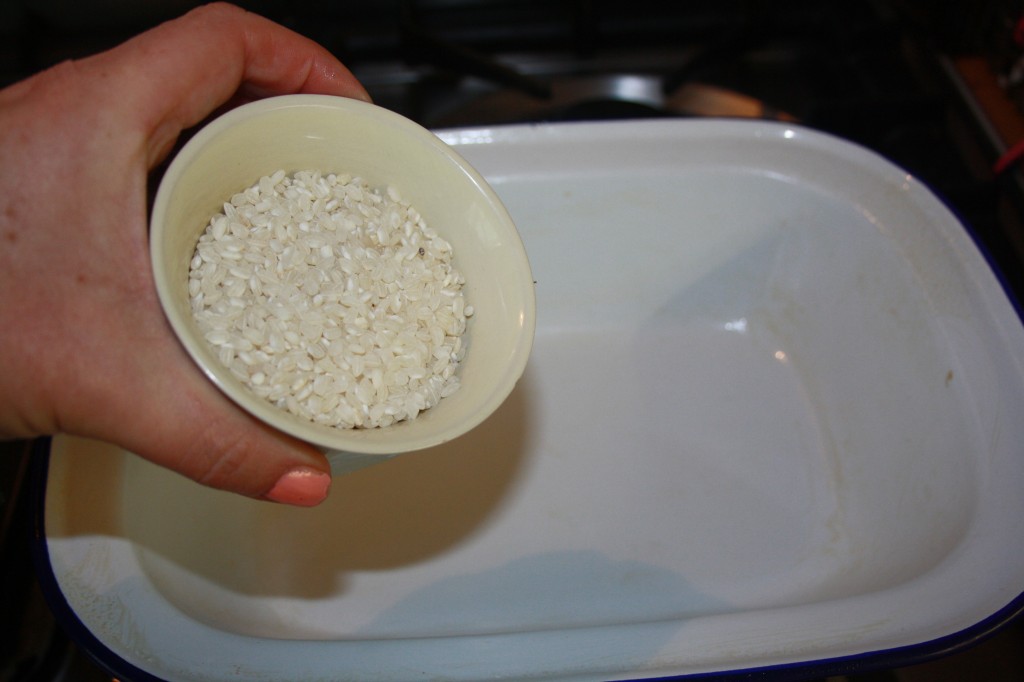 Measure out the milk and cream and pour onto the pudding rice. Stir in the sugar and vanilla to add sweetness and fragrance.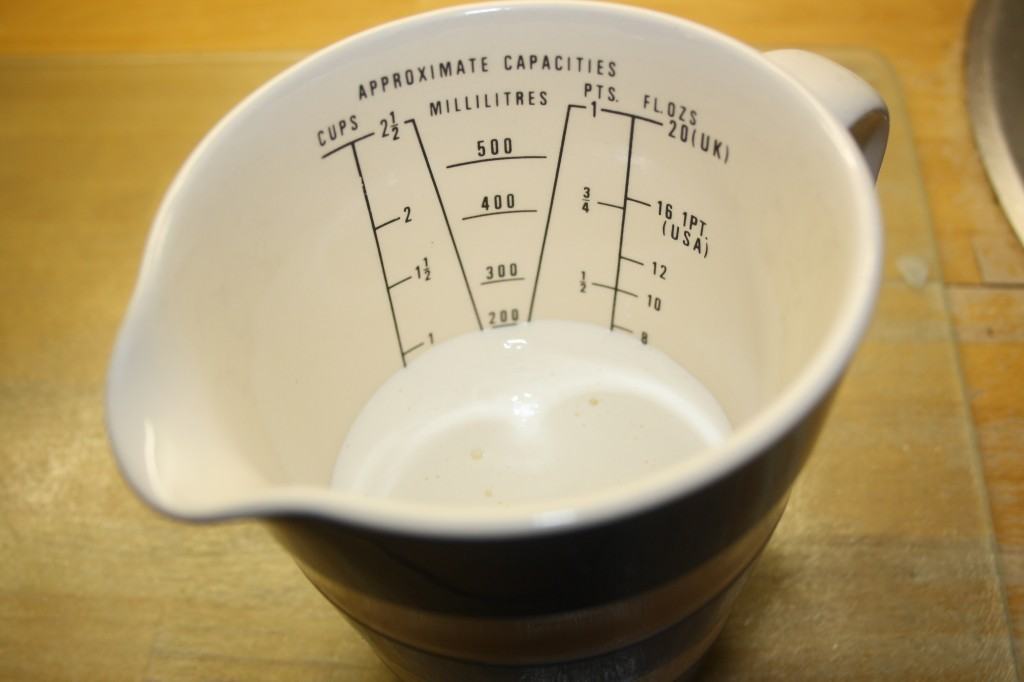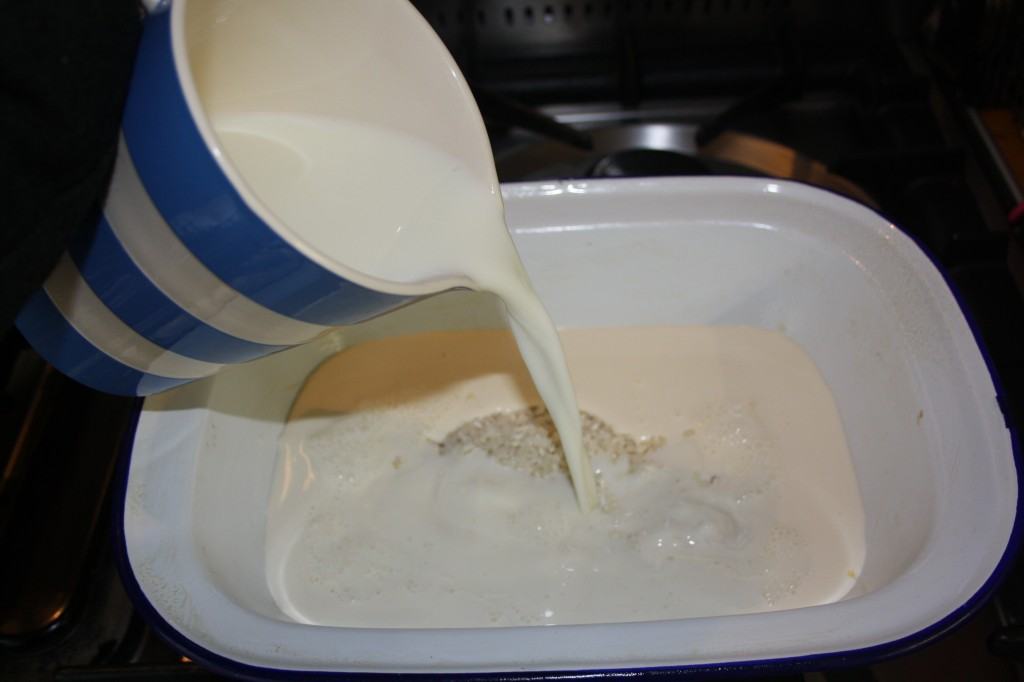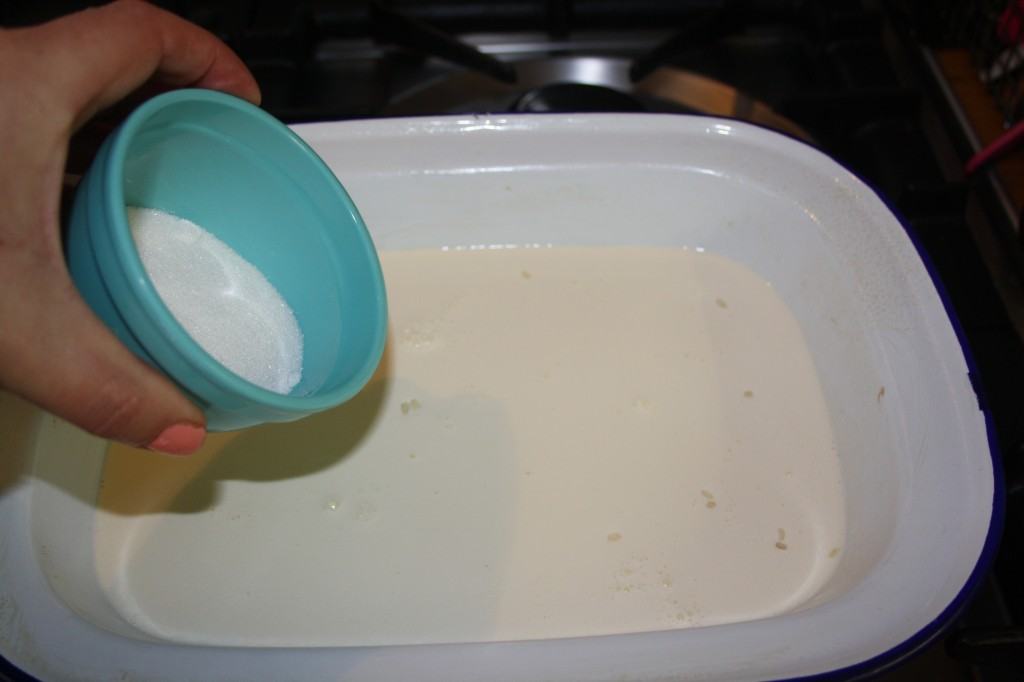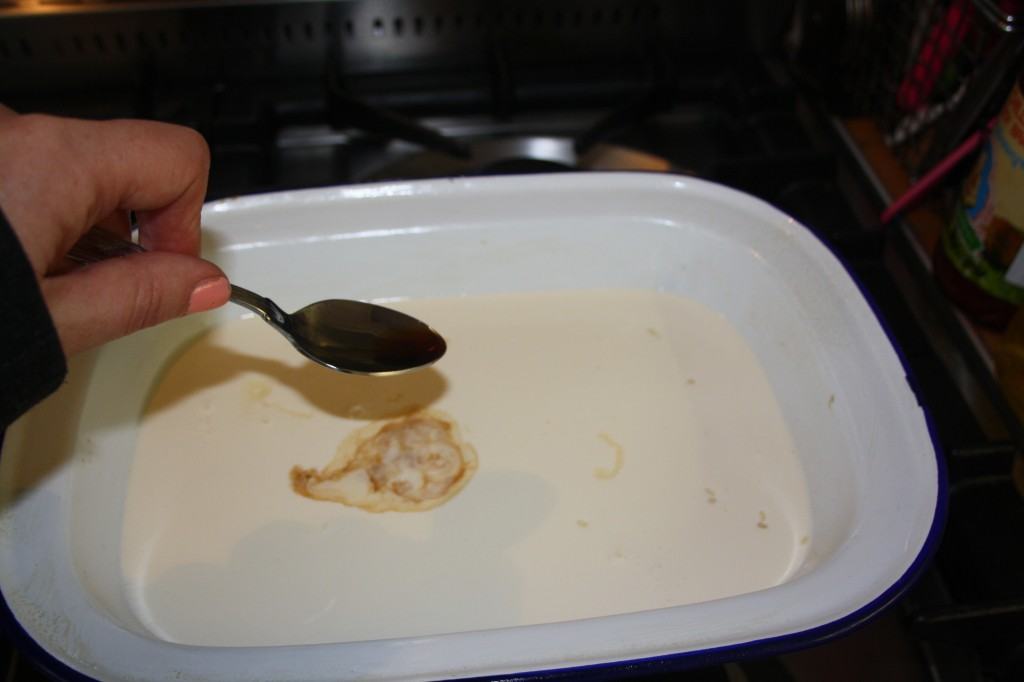 Look – there's my coat sleeve sneaking into the shot. In my defence I was rushing in from the shops and it was bloody cold.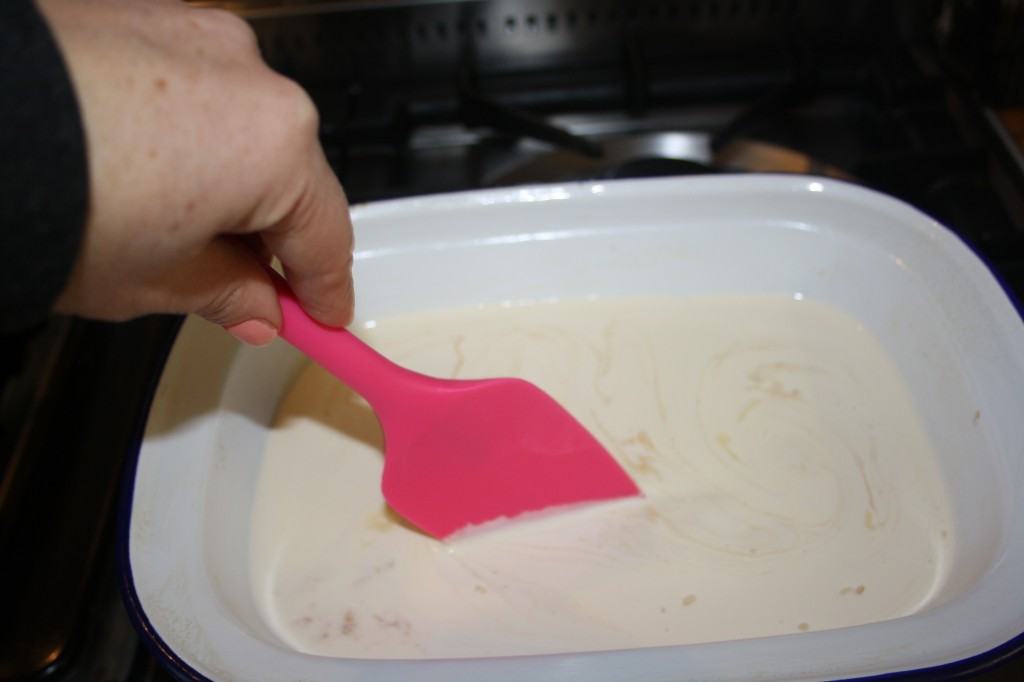 And that's pretty much it. Apart from a strenuous moment of nutmeg grating to add a traditional flavour to your pudding. Then pop this into the oven for around an hour and a half.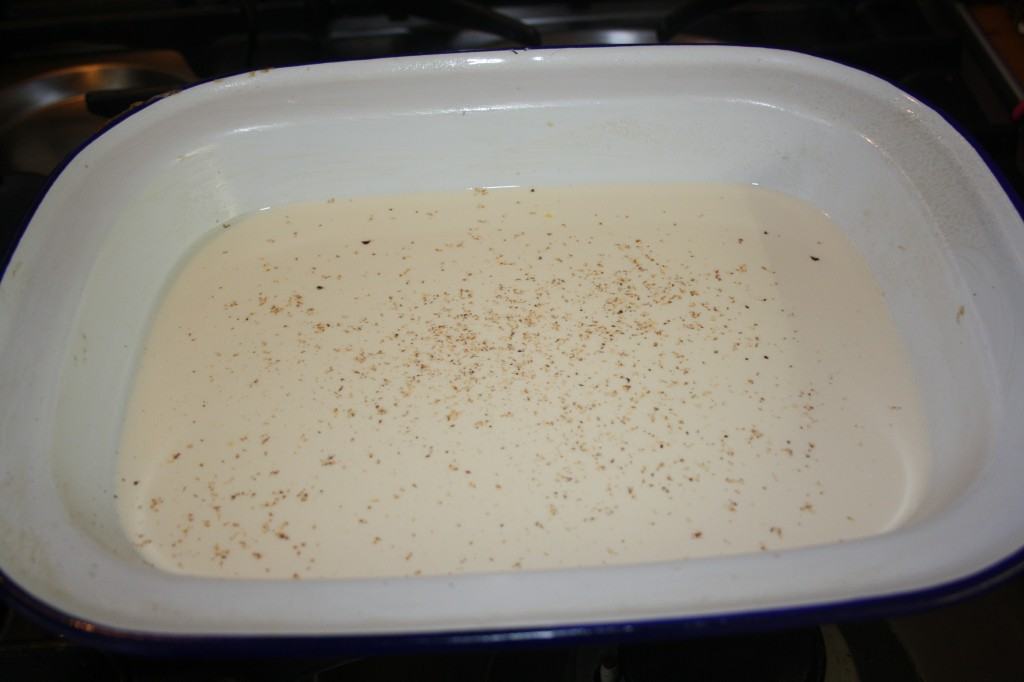 After the hour and a half, take the pudding out and check to see if the rice is cooked and the milk and cream have been absorbed. At this point, I gave mine a stir to as I like the browned top mixed in, but it's a matter of taste, do leave it if that's how you prefer your rice pudding.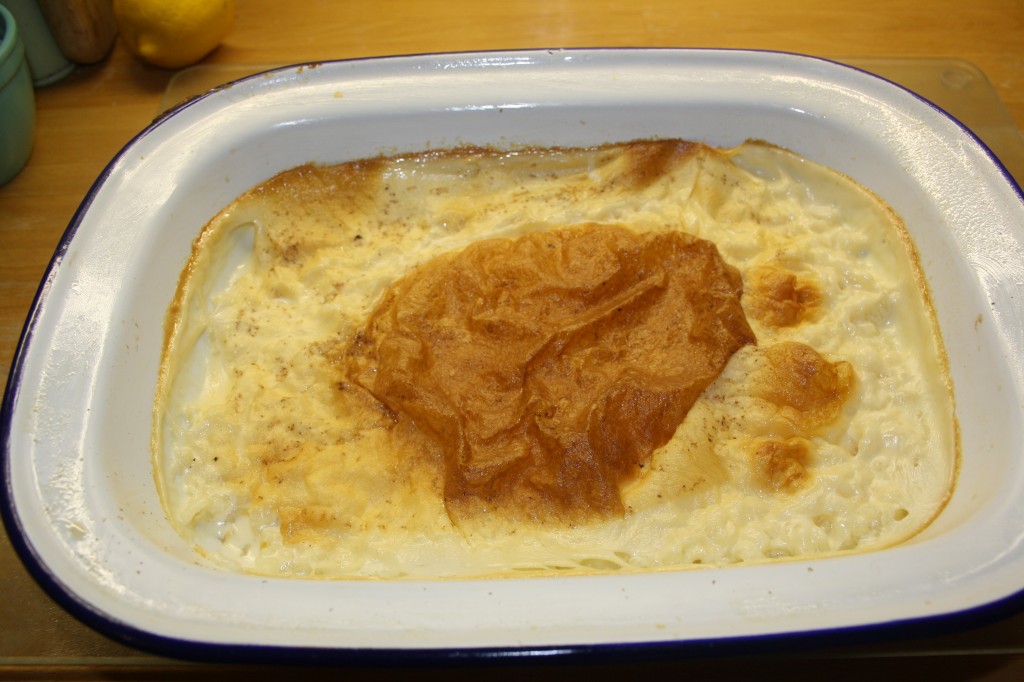 If needed, put the dish back in the oven for a further 20 to 30 minutes or until the rice is soft, golden but still with an element of wobble.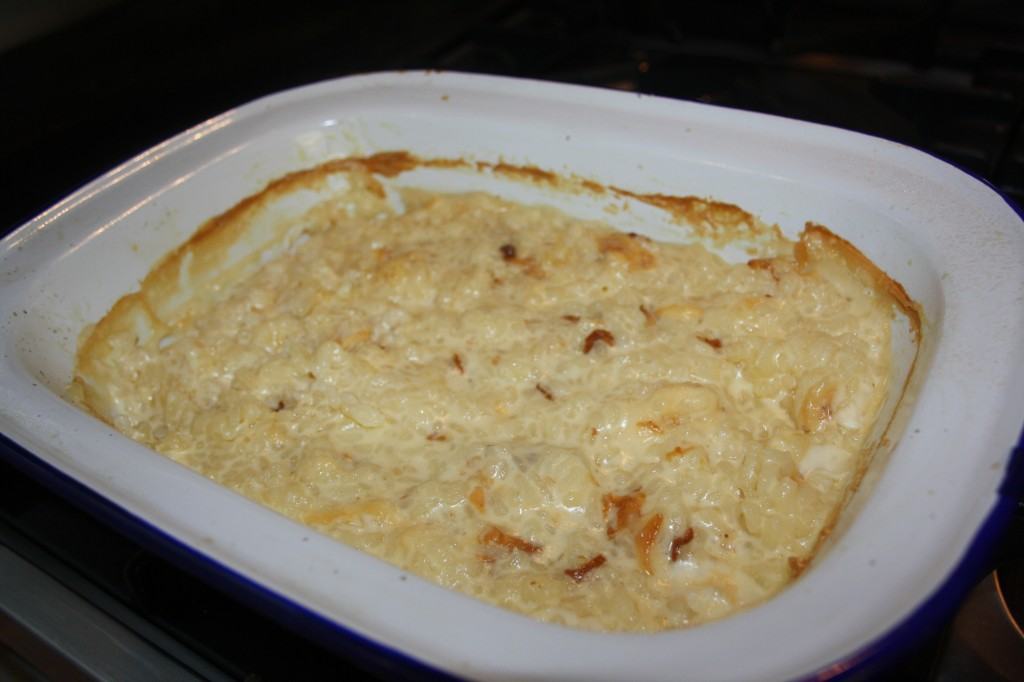 I served this soft, creamy rice pudding with my slightly sour plums which provided the perfect balance. But like I said, any jam of your choice works so well.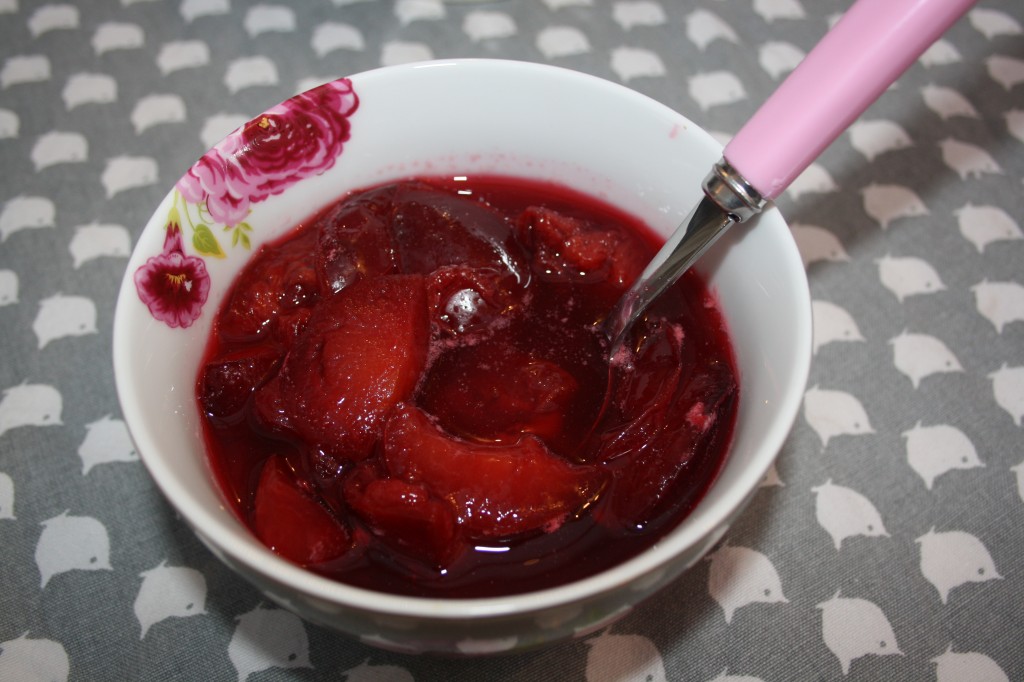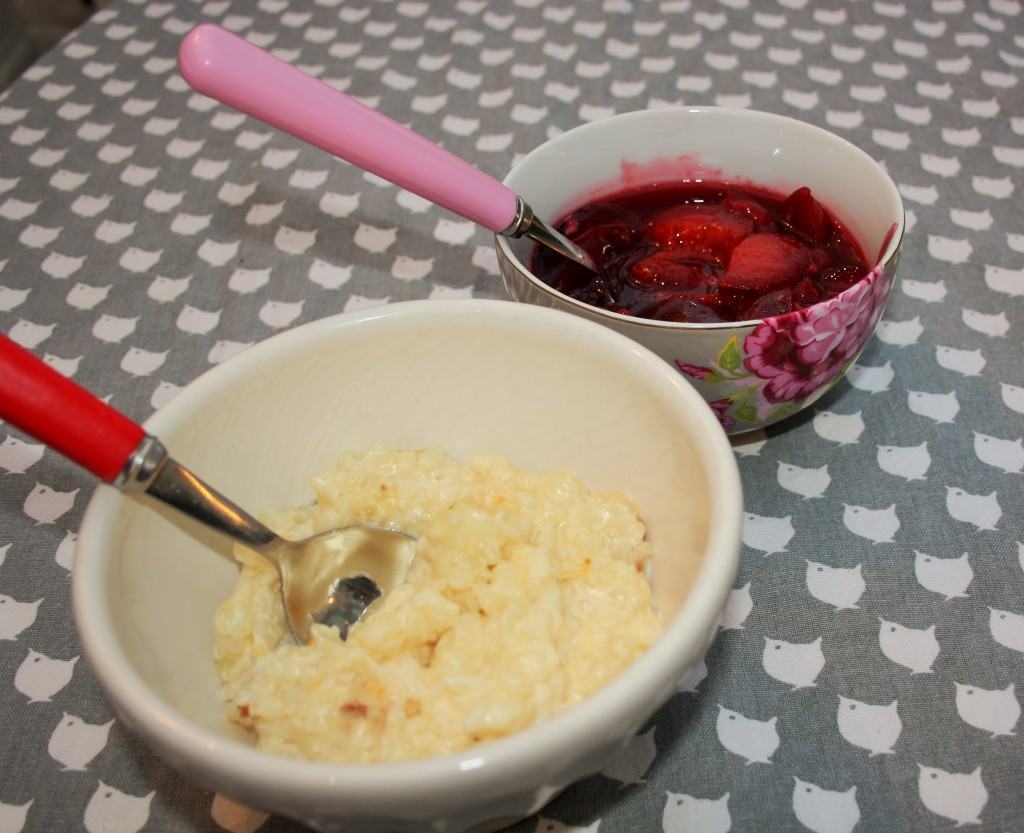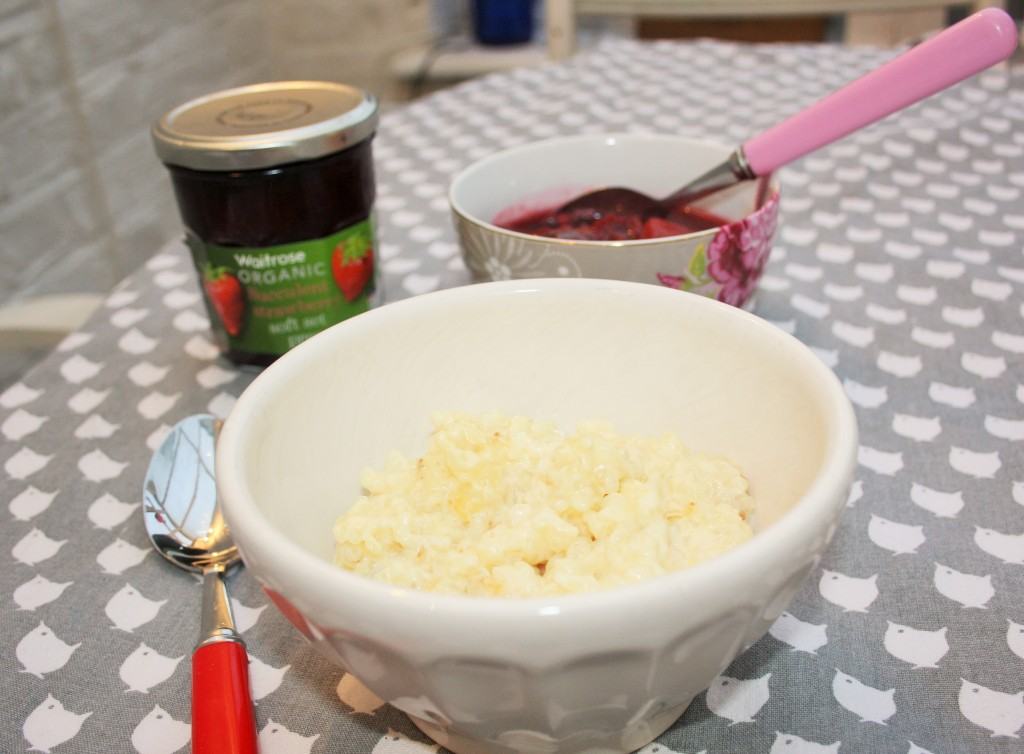 This most wonderful comforting dessert will provide an oasis of calm in your hectic schedule. So find a quiet corner, relax for a moment and enjoy this old fashioned, and for me, ultimate comfort food.
Lucy x
Creamy Rice Pudding Recipe
Serves 2 to 3 people who are fairly full from their main course, or 1 (if that 1 is me)
100g short grain or pudding rice
50g caster sugar
500ml milk (full fat, semi skimmed or skimmed)
200ml double cream
1 teaspoon vanilla extract
Grated fresh nutmeg
Firstly, butter a baking dish and set the oven to 130 degrees fan assisted.
Add the pudding rice to the pan or dish, then pour on the milk and double cream. Stir in the sugar and vanilla essence. Grate a good sprinkling of fresh nutmeg on the top and put in the oven for around an hour and a half. After this time, check to see if all the liquid has been absorbed. I gave my pudding a good stir then too, as I like the top mixed in, but this is a matter of taste, do leave the skin intact if you prefer.
Return the dish to the oven for a further 20 to 30 minutes, or until the rice is soft, golden, but still has an element of wobble. Serve with stewed fruits or jam.