Doughnut Muffin Recipe
I grew up in Eastbourne, the home of seaside treats. Weekends were spent either shivering under a towel on the beach or strolling along the prom, cheeks burning from the cold sea air. Either way, my attention was always caught by the yummies on display in the seaside shops or on the pier. I loved the minty Eastbourne rock, sweets in the shapes of pebbles and of course, chips soaked with vinegar. But my particular favourites were the hot doughnuts, doused in sugar, which rolled off the little frying conveyor belt, served in paper bags of 5. My sister and I would have two each and Dad only got one and we'd eat them while they were burning hot.
These Doughnut Muffins are, however, from a deep fried free zone. But, they are nonetheless completely delicious. They are a healthier option, containing much less fat, but are no less delicious. A slight cinnamon and nutmeg hint, make these irresistible and I am afraid I ate two when they were hot from the oven. Muffins are best eaten up within a couple of days of baking, but I can vouch for the one that was left on day two, was still amazing.
This recipe hails from a Pin on Pinterest called Moms Recipe Collection, so you can see it has American origins. These make a great home from school/work snack and are super quick and simple to make. Just two bowls needed – so shy on the washing up front too, hooray.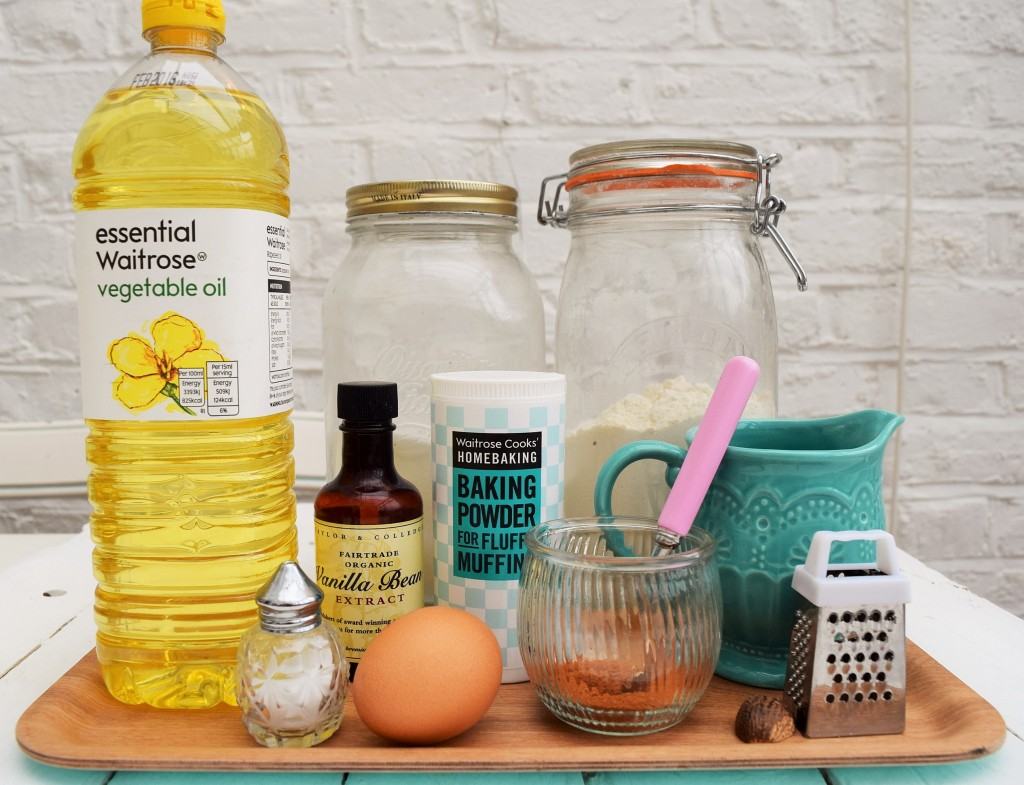 Here's the simple line up of ingredients. Minus the butter for melting, which I only noticed I needed after taking the photo. At least I am honest with you about my hopelessness.
In traditional muffin making fashion you will need to add the dry ingredients to the wet ingredients, so start by taking two bowls. To the first add the flour, sugar, baking powder, salt, cinnamon and nutmeg.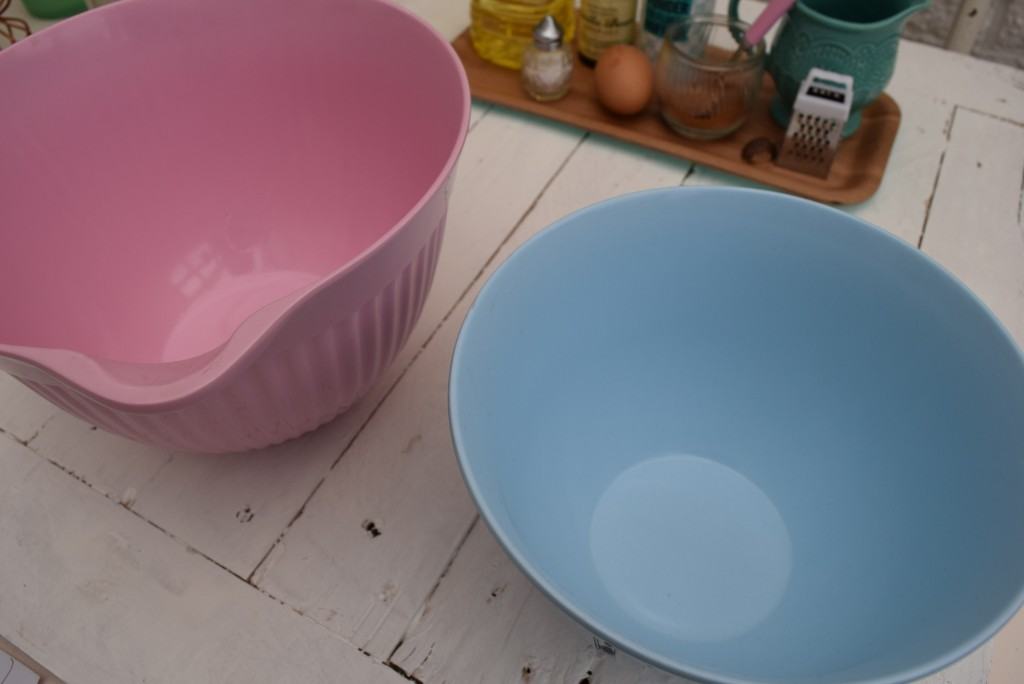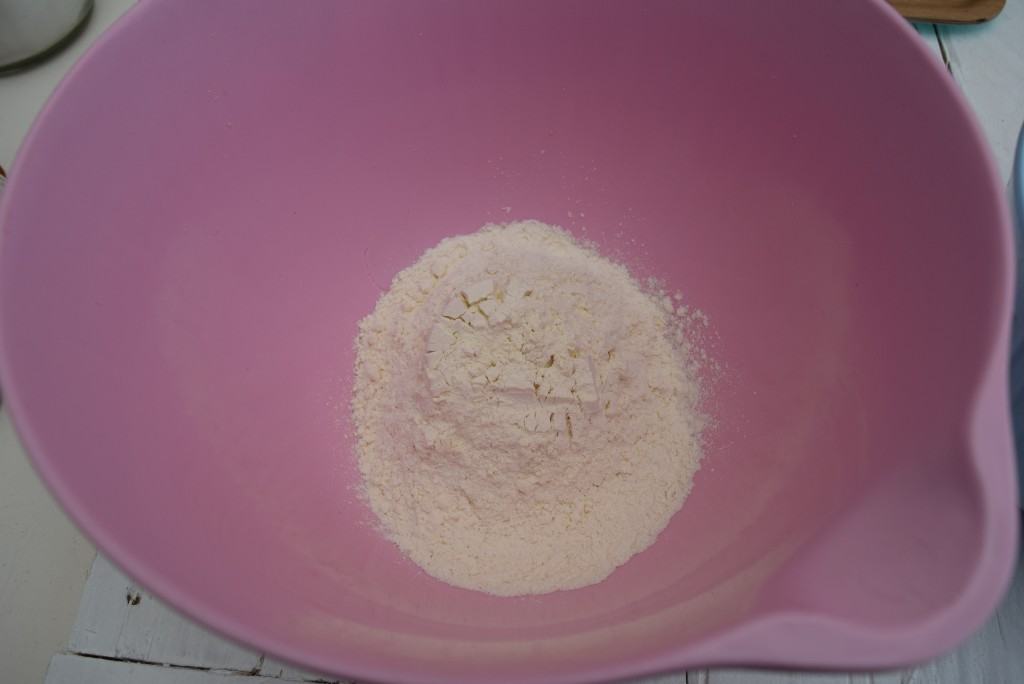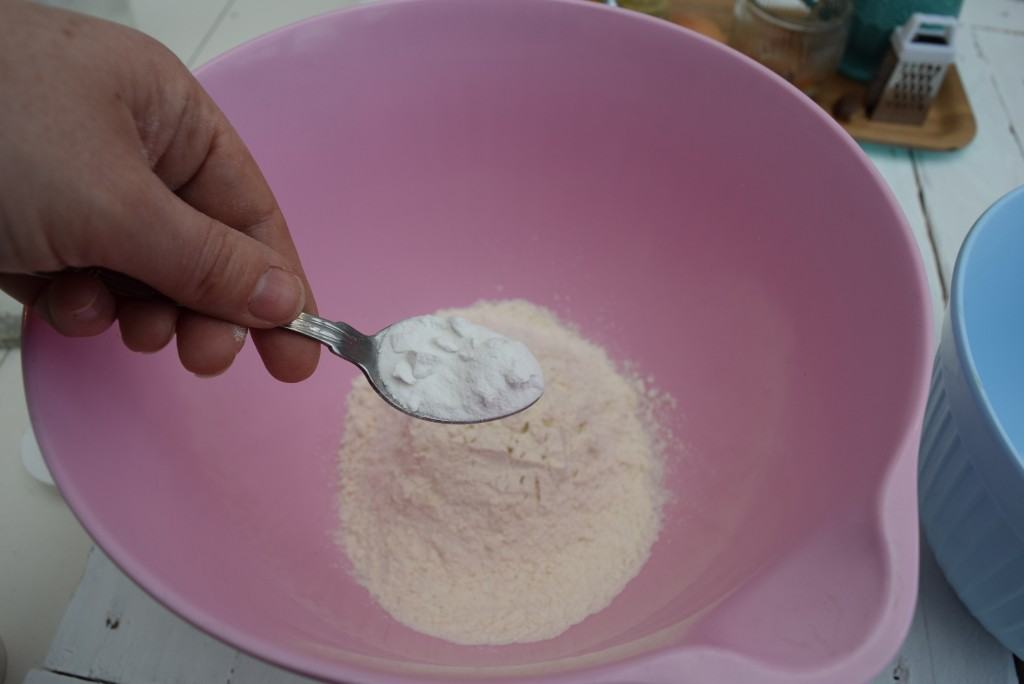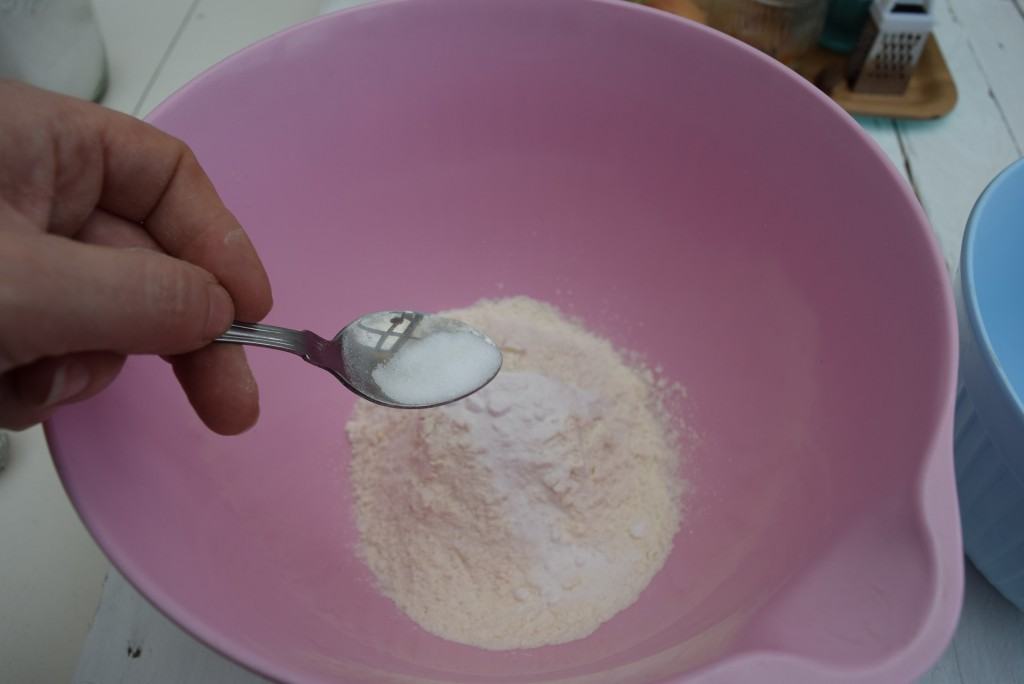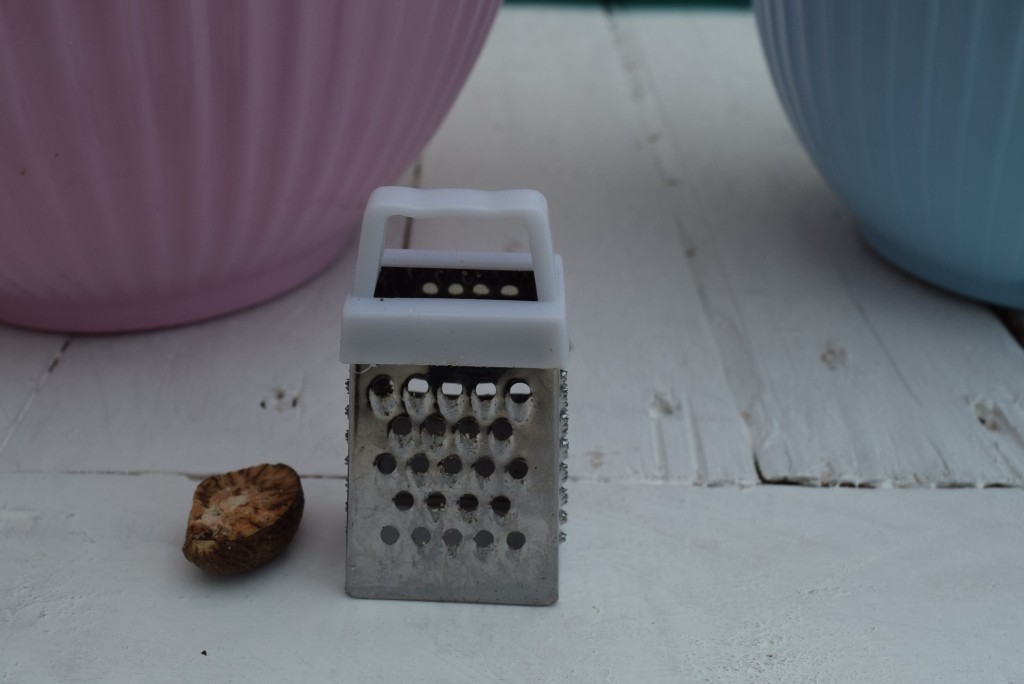 There's my tiny grater again, perfect for nutmeg.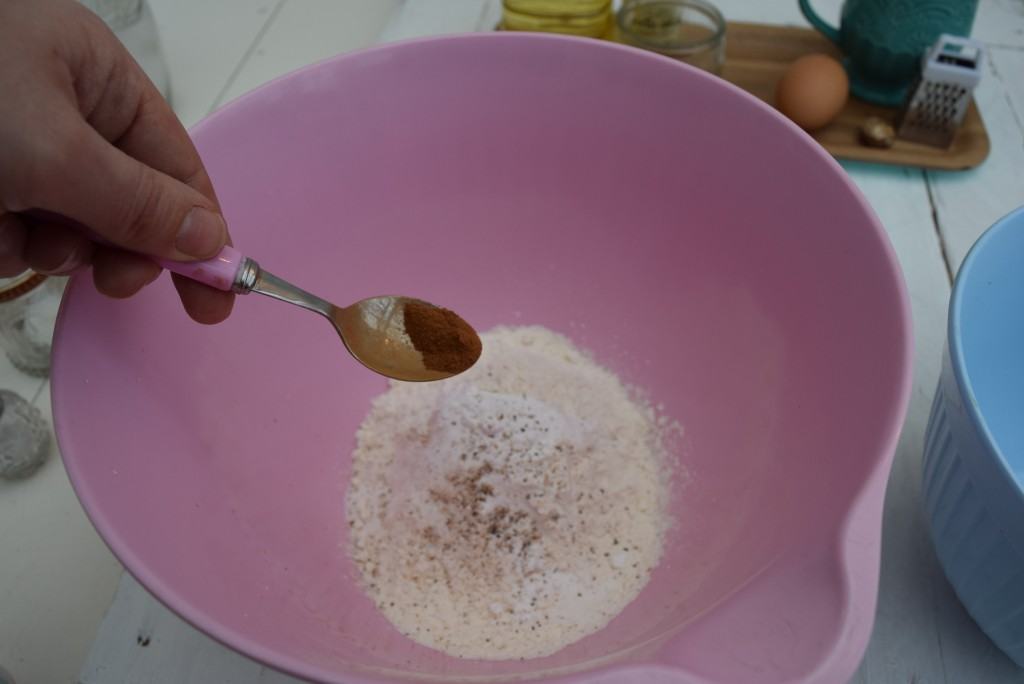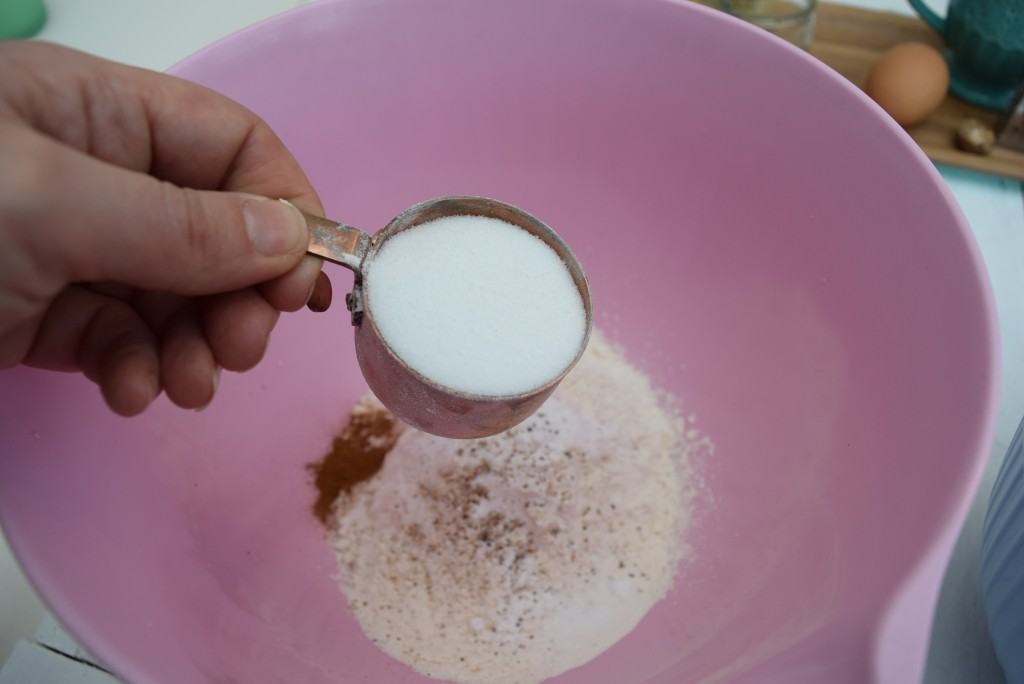 In your second bowl, crack one egg, pour on the oil, vanilla extract and milk.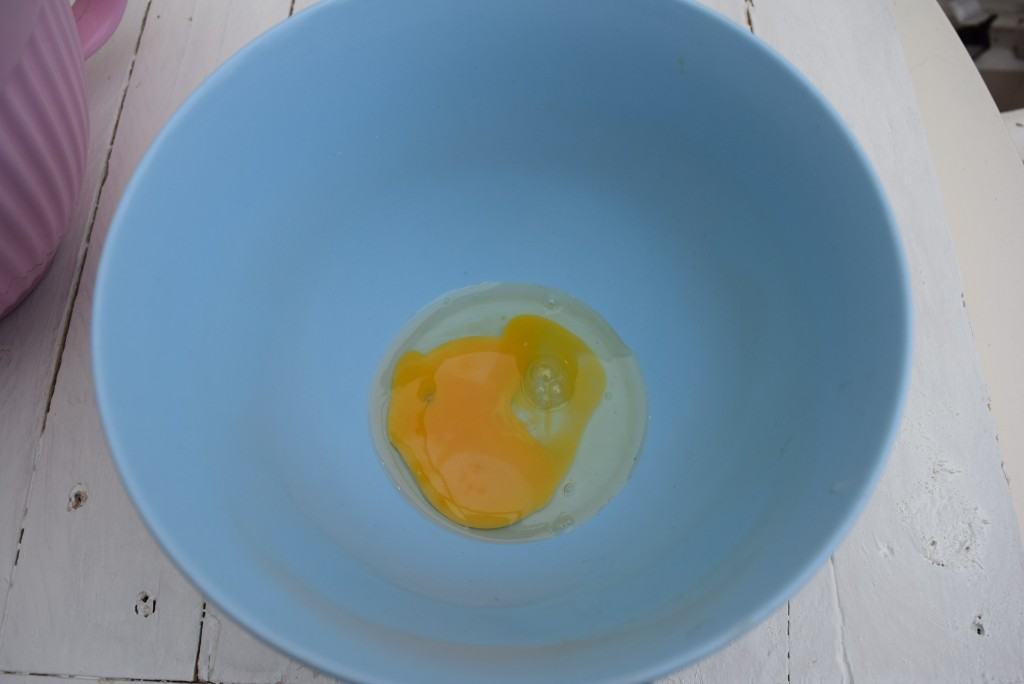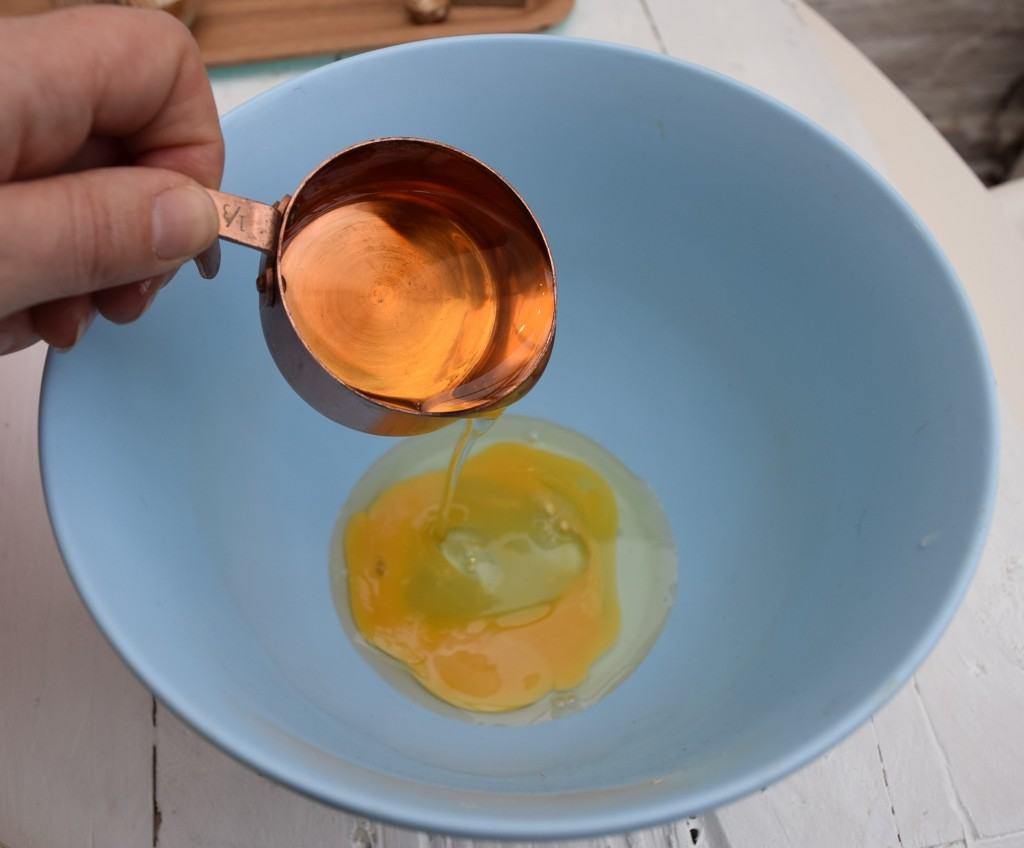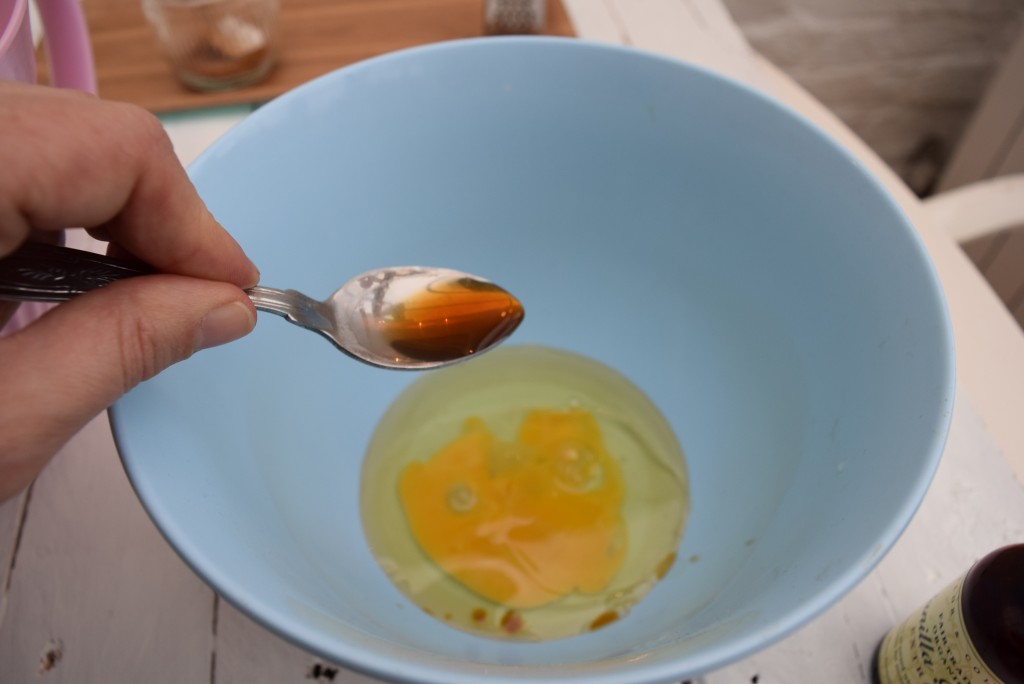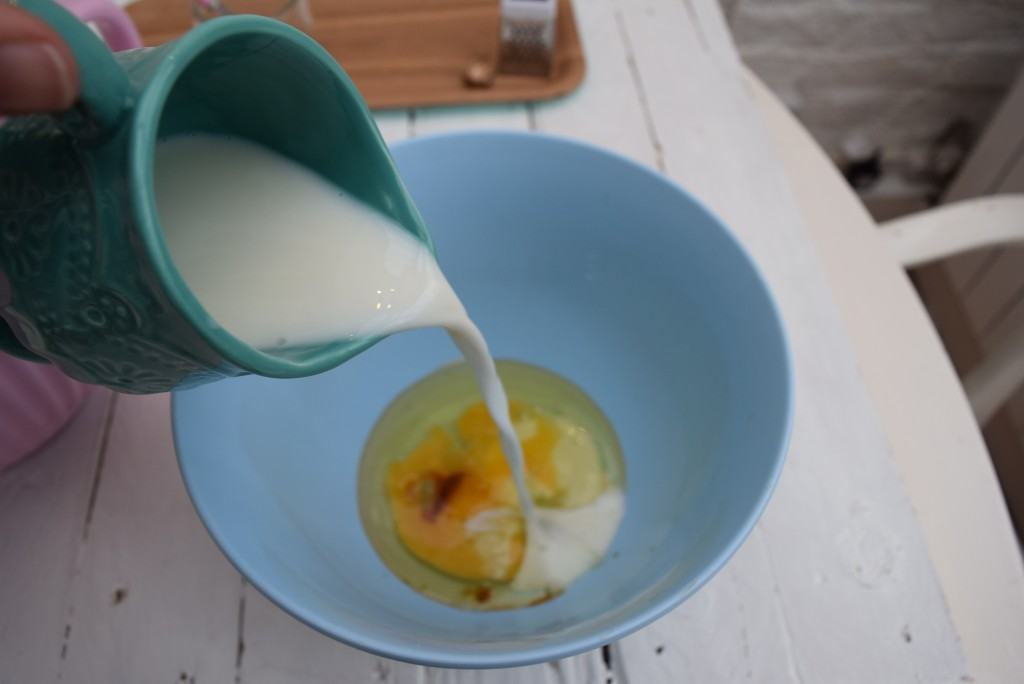 Give it all a little whisk, then pour into the bowl of dry stuffs.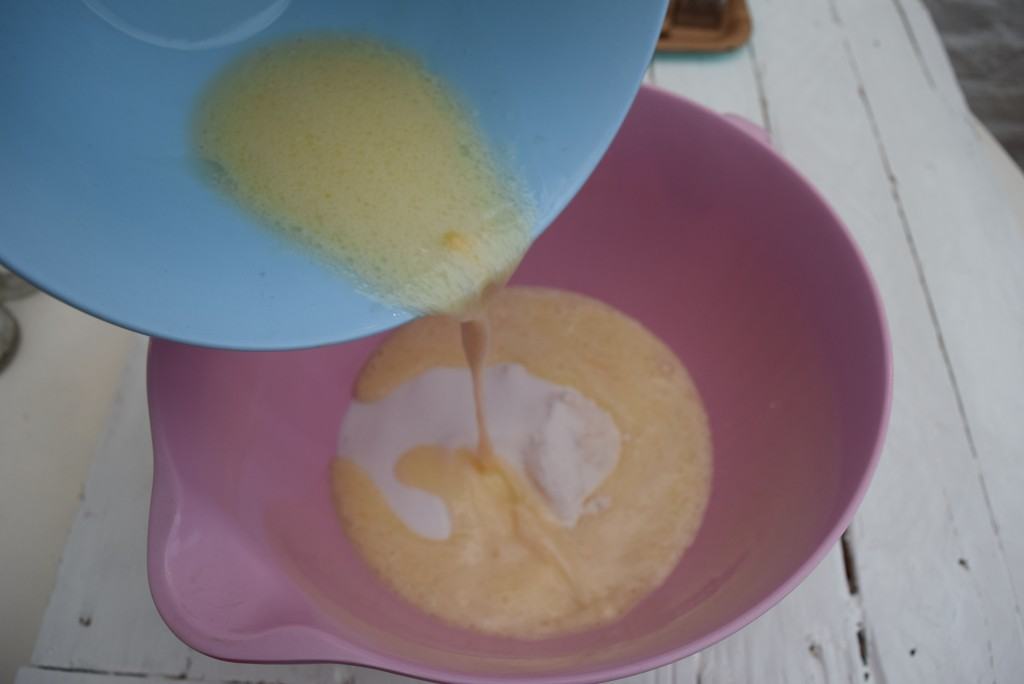 Stir this well, but not over mixing, or you will have tough muffins. Put your 12 muffin cases into the tins then spoon in the mixture. You will have to scrape the bowl really well to fill all twelve cases, I put about a tablespoon and a half in each case.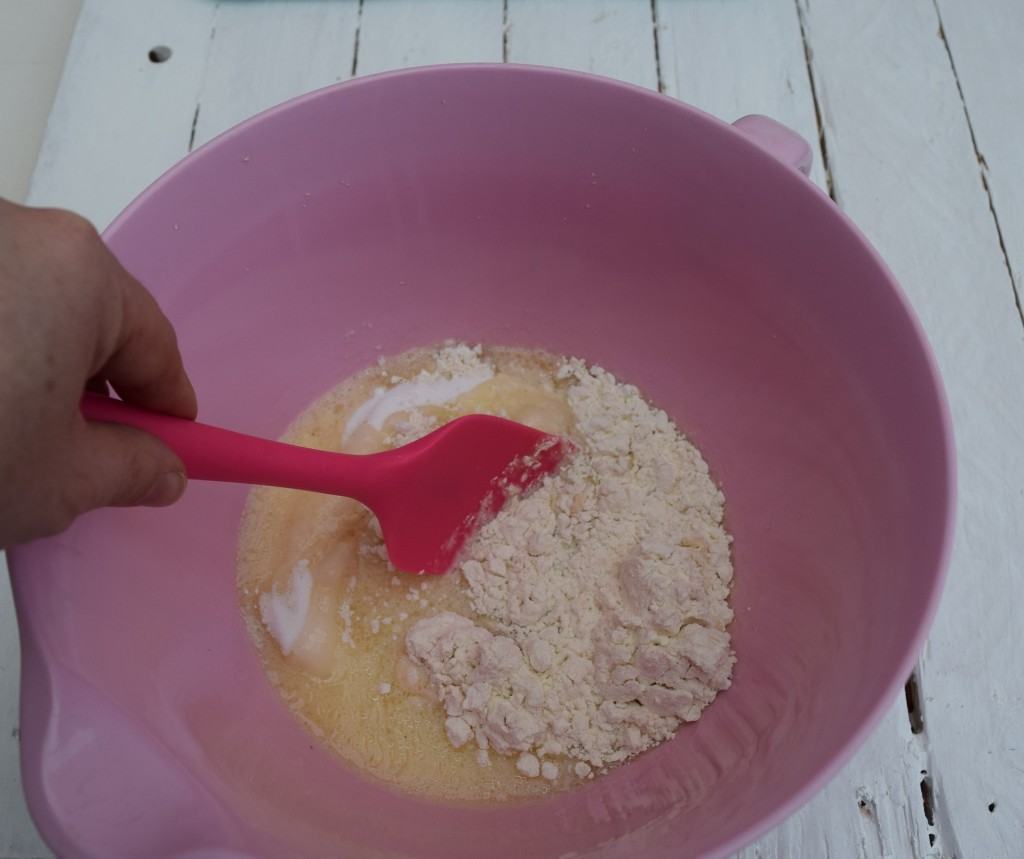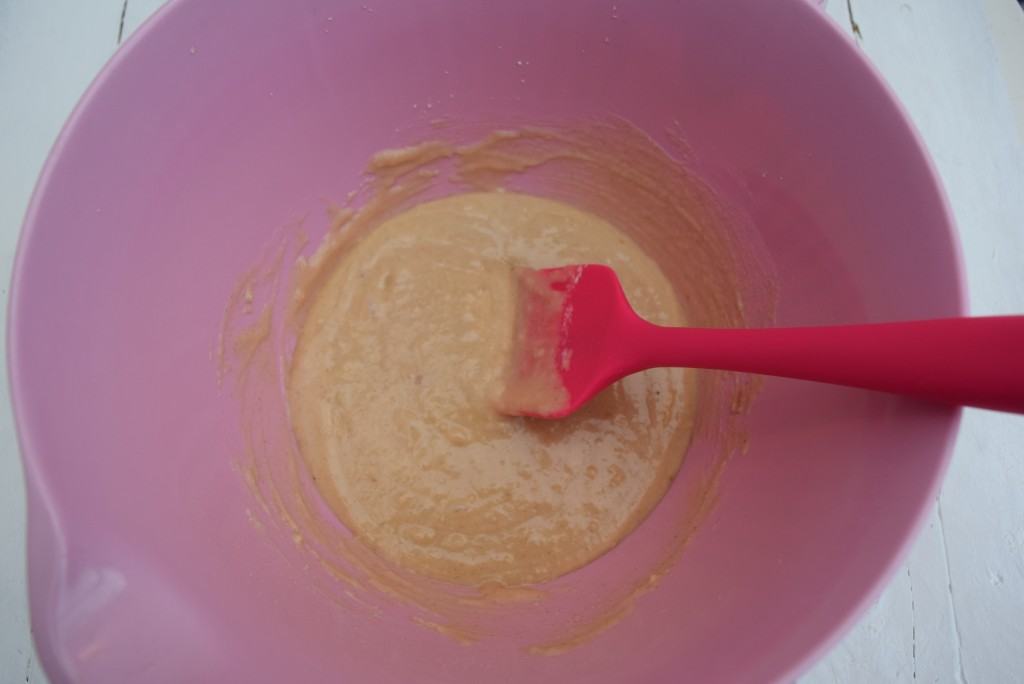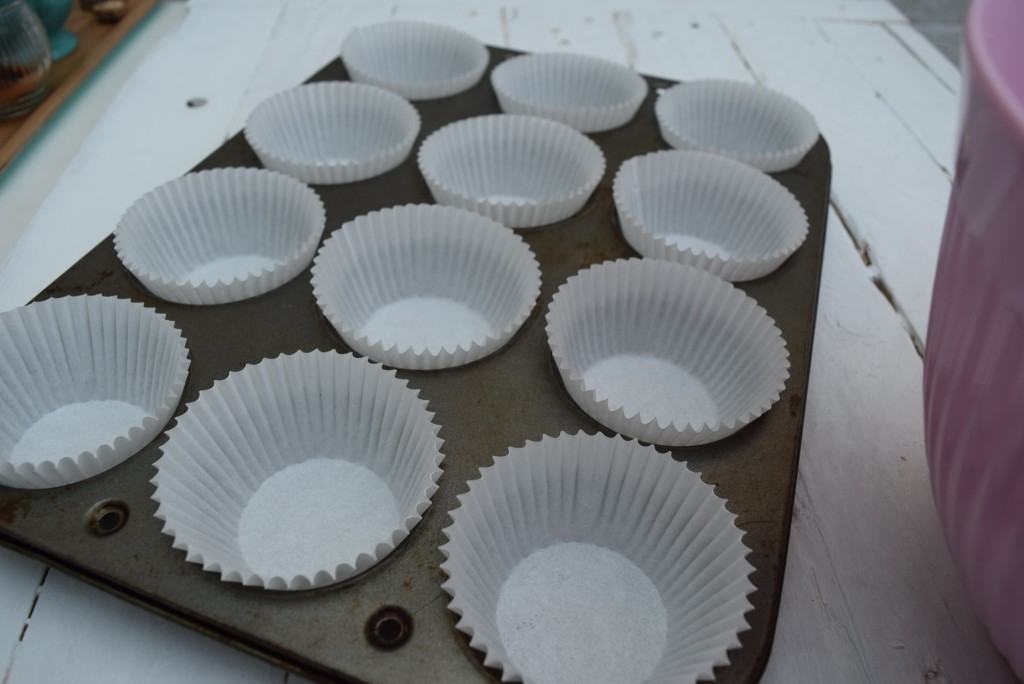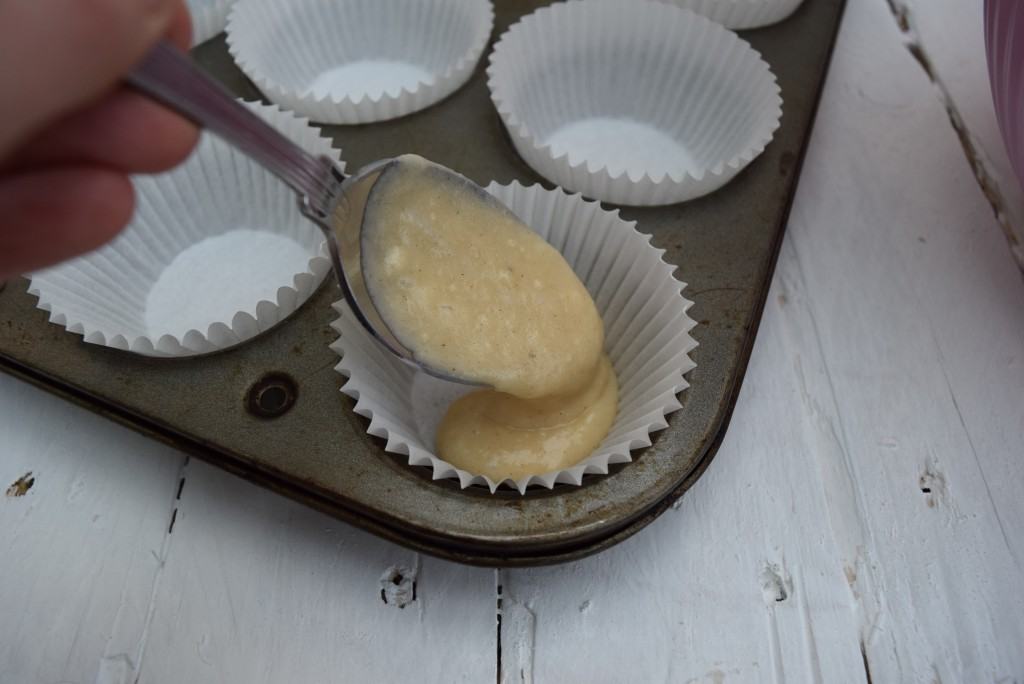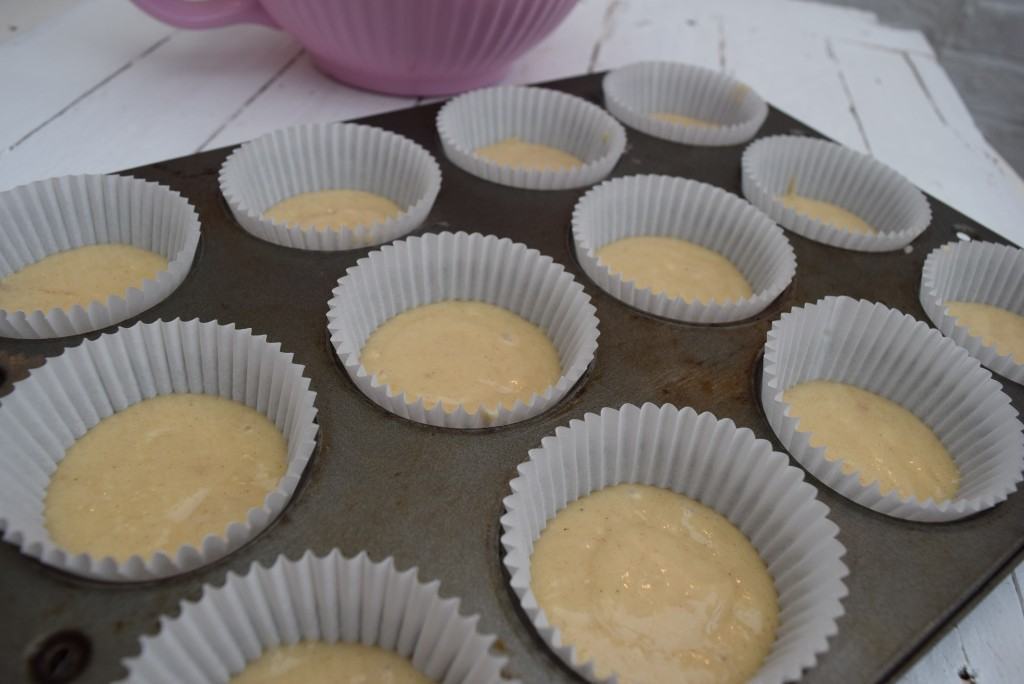 Pop these in the oven for 18 to 20 minutes or until just golden and firm to the touch.
While these are cooking, mix together the caster sugar and cinnamon in one bowl and melt 30g to 40g butter in another, ready to top the muffins when the come out of the oven.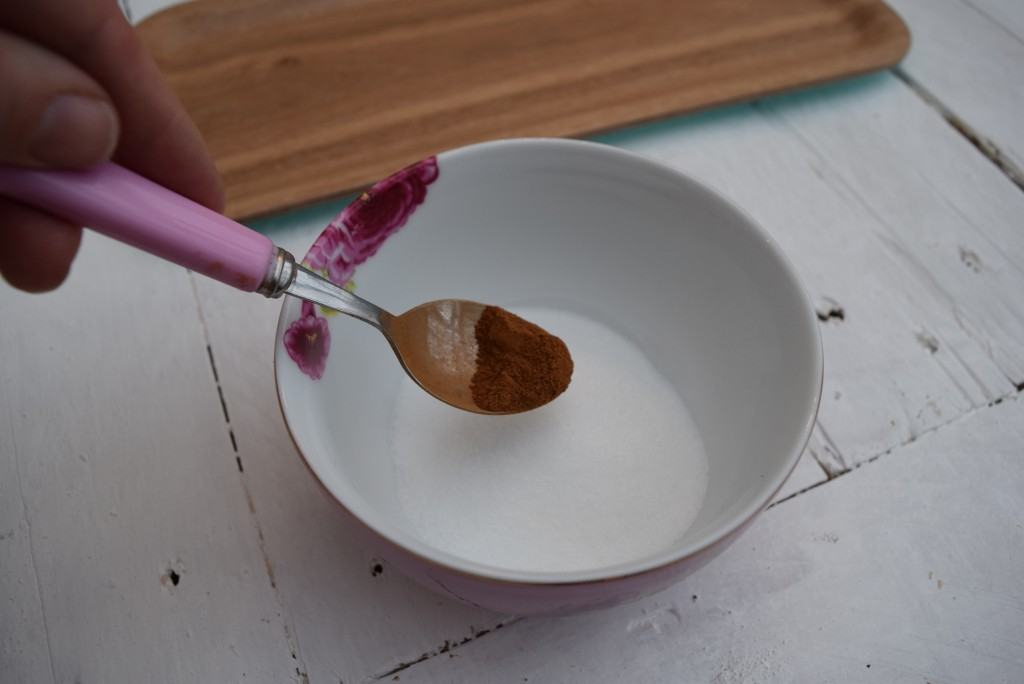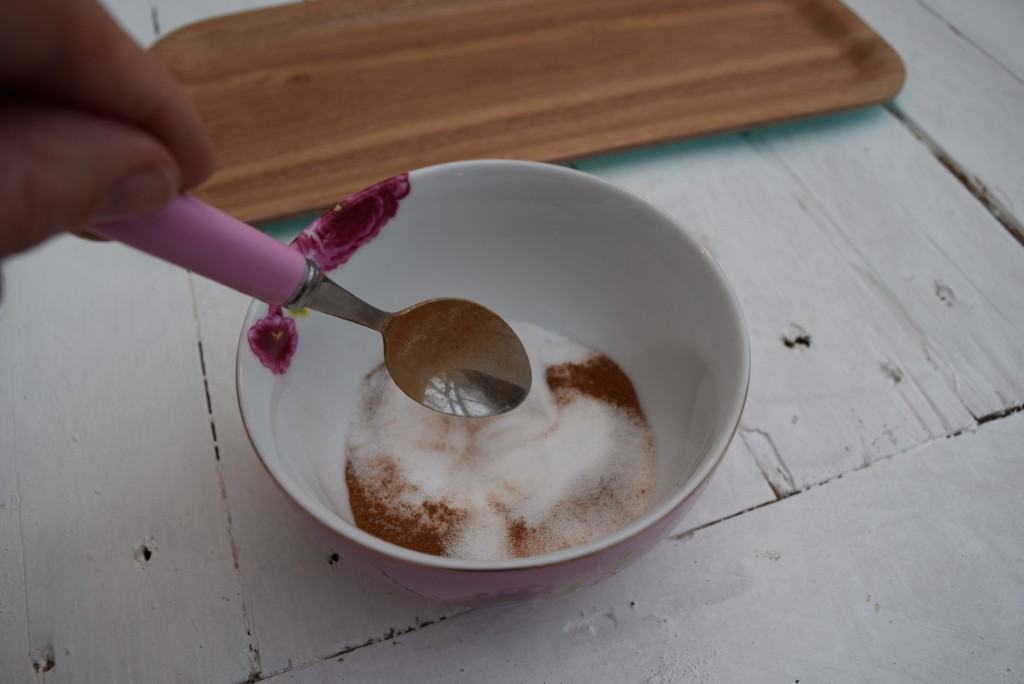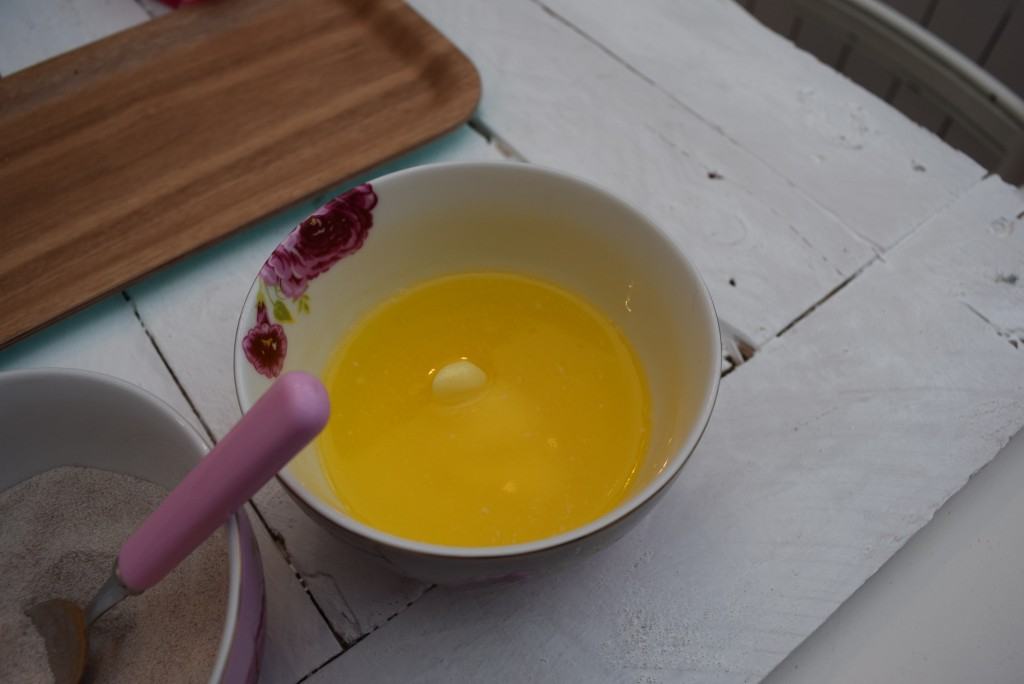 When they are cooked and still warm, spoon a teaspoon or two of melted butter onto the top of each muffin. Then sprinkle on the cinnamon scented sugar to complete the full doughnut experience.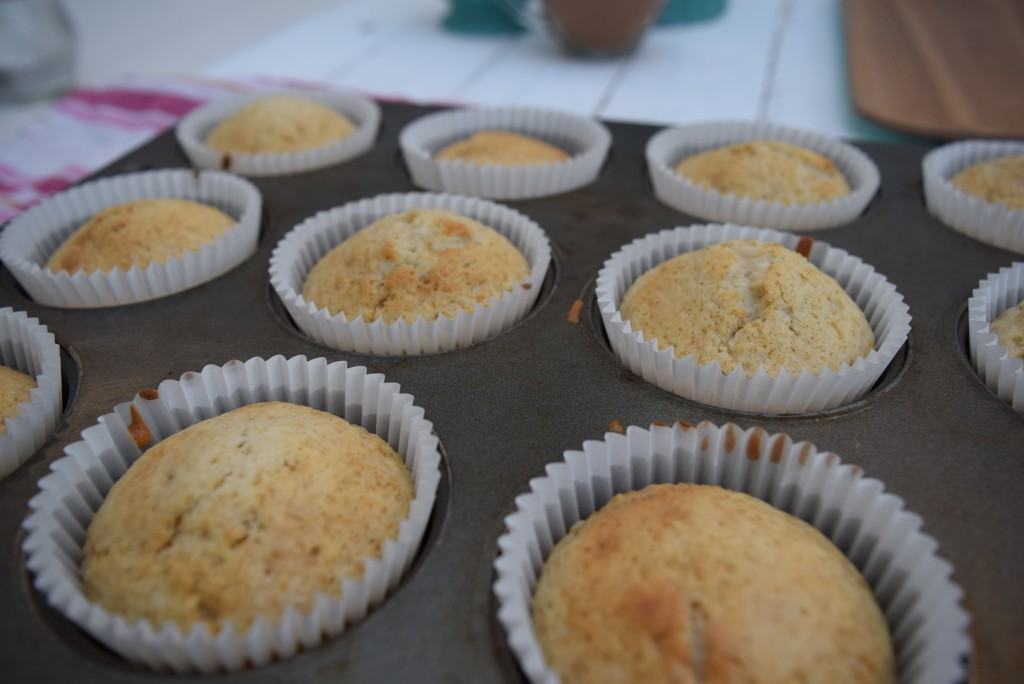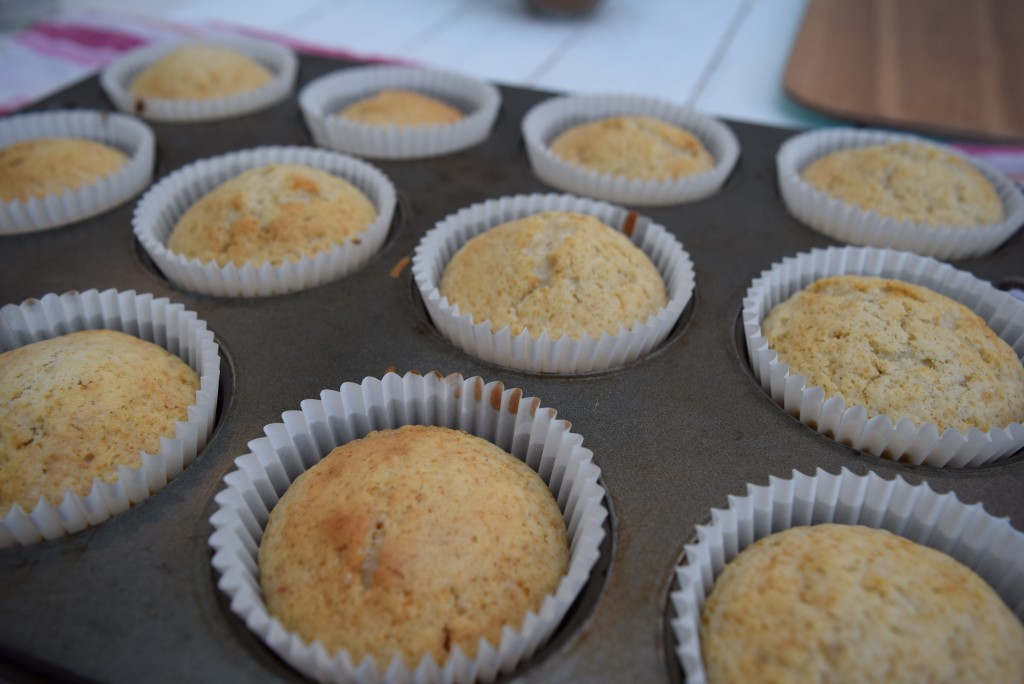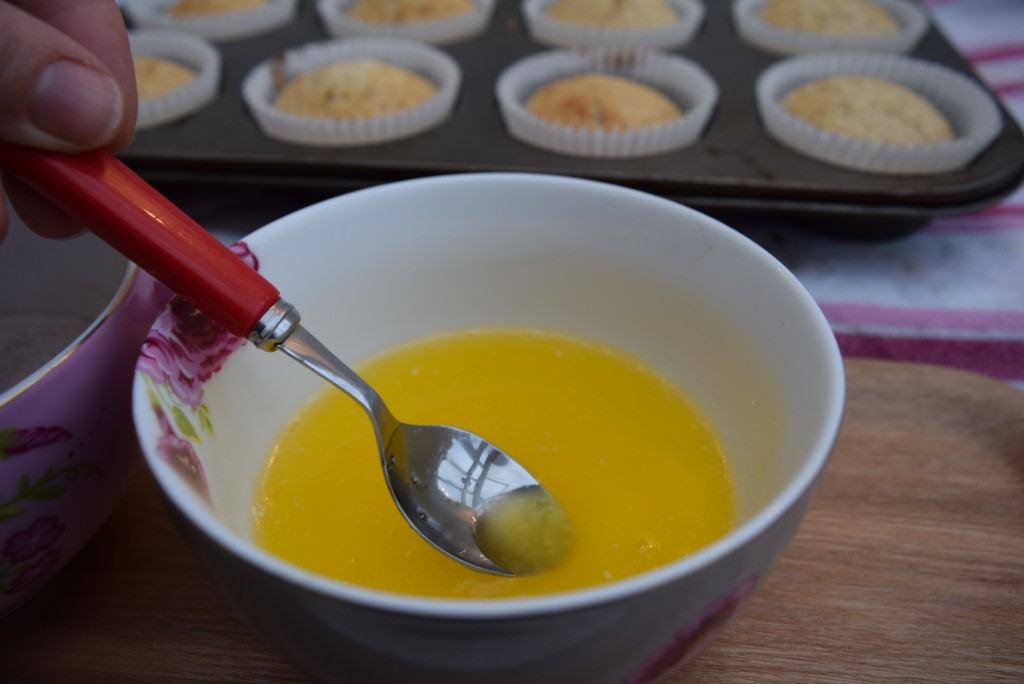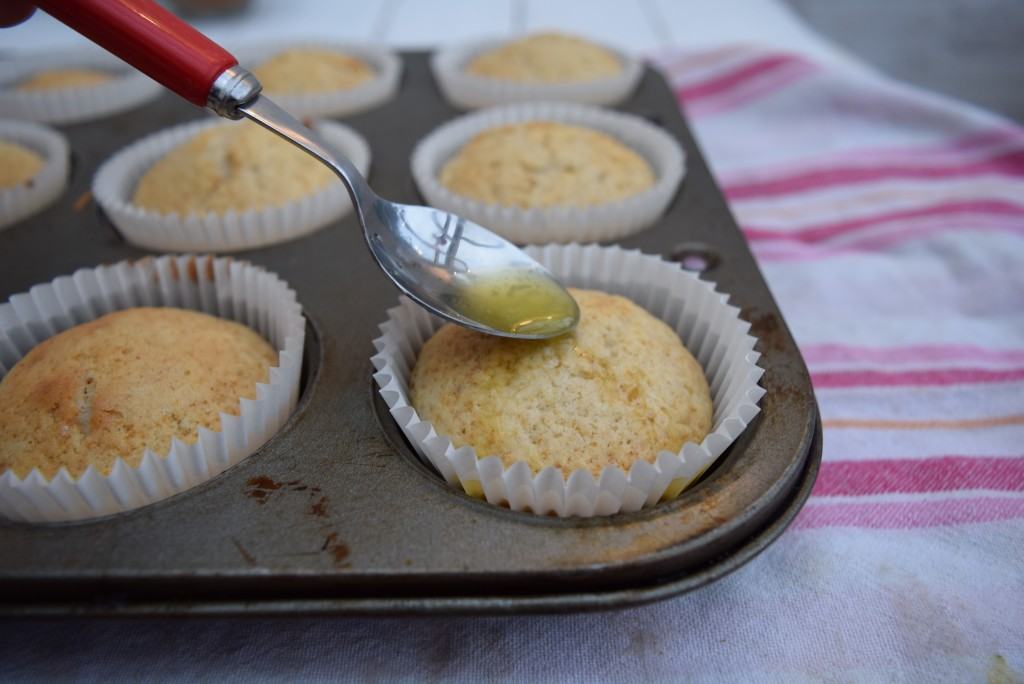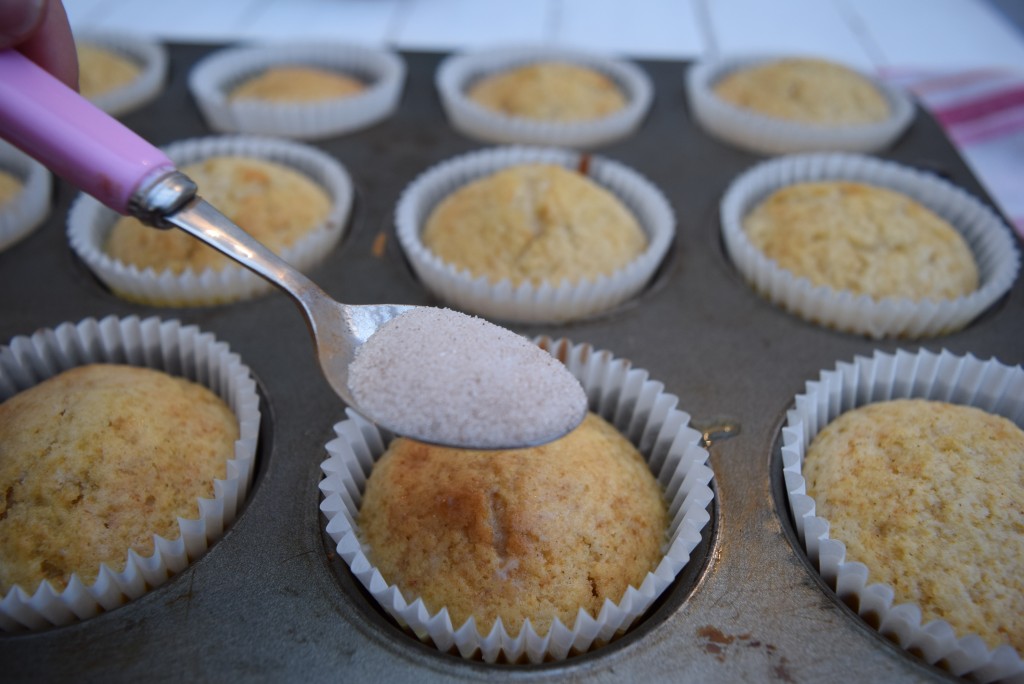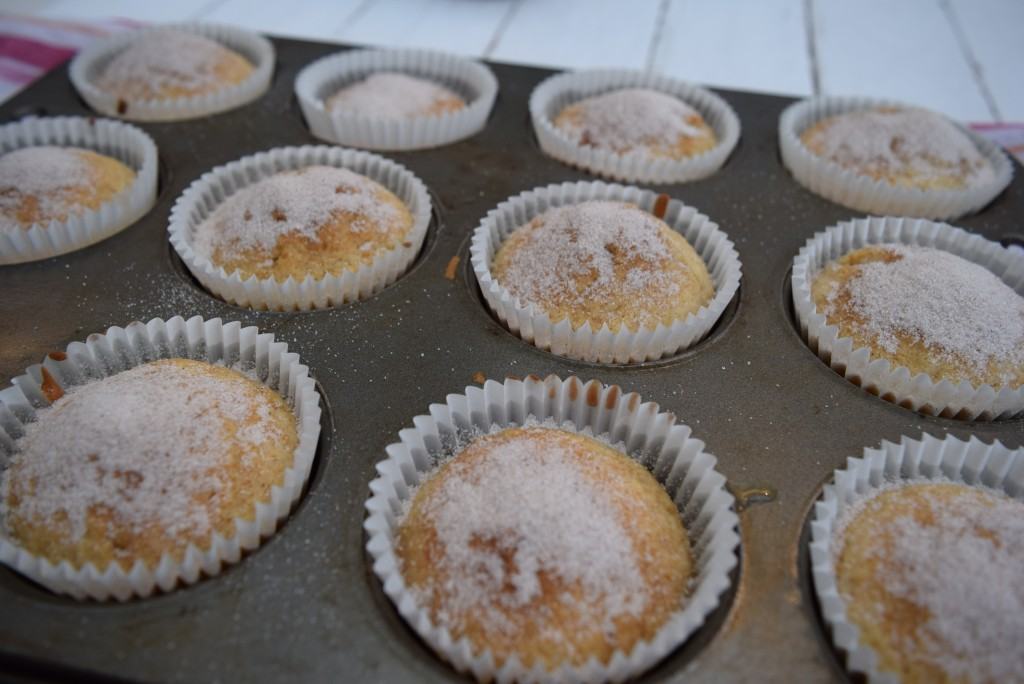 Then get the kettle on then try and stop yourself eating 2 or 3 in one sitting.
Ooh, that's a good strong cup of builders there, one sugar for me.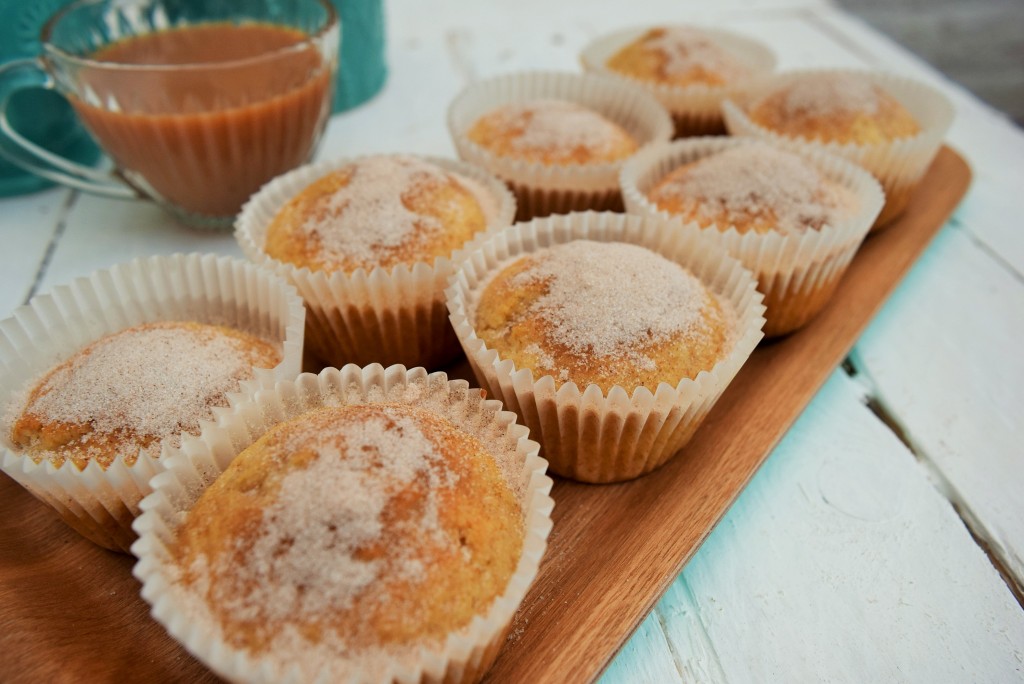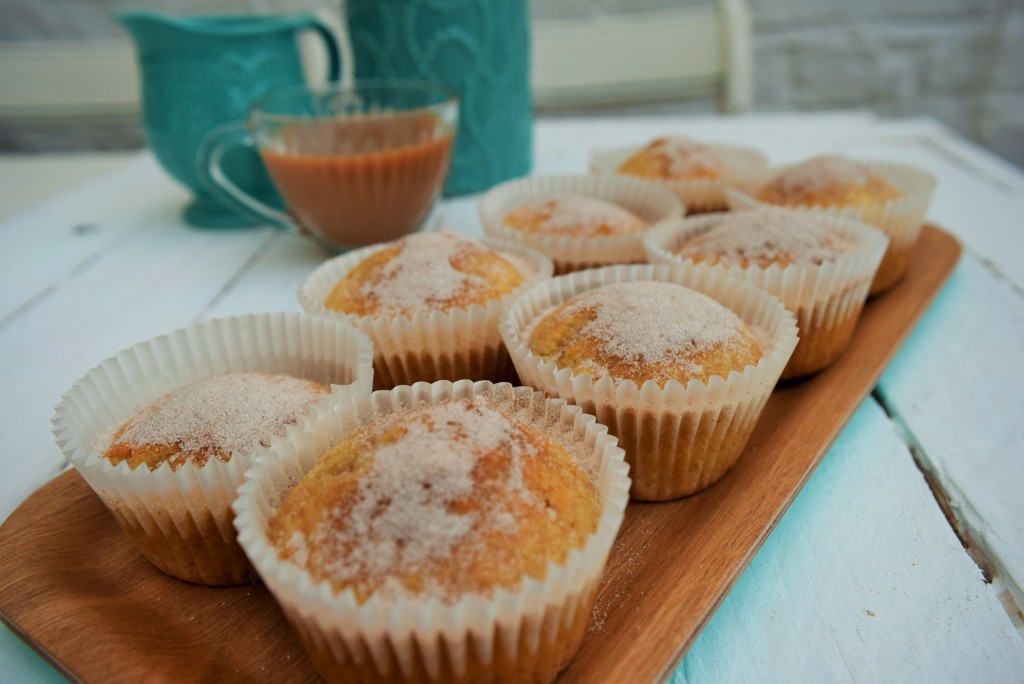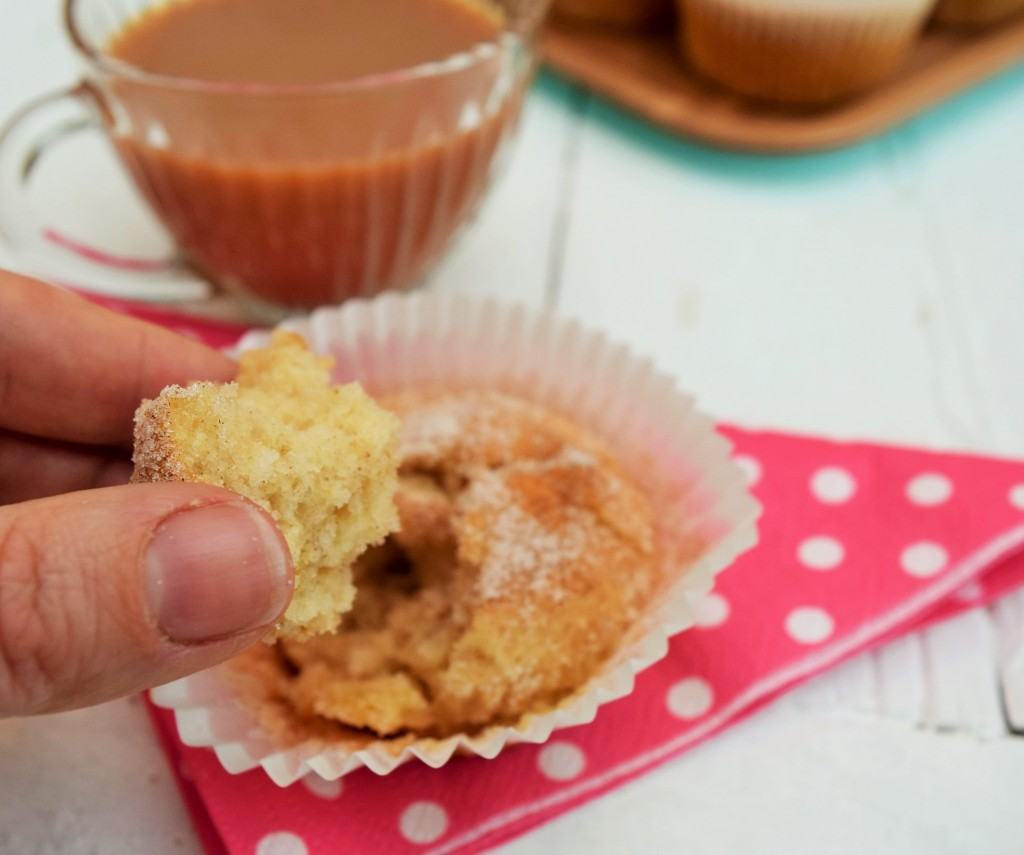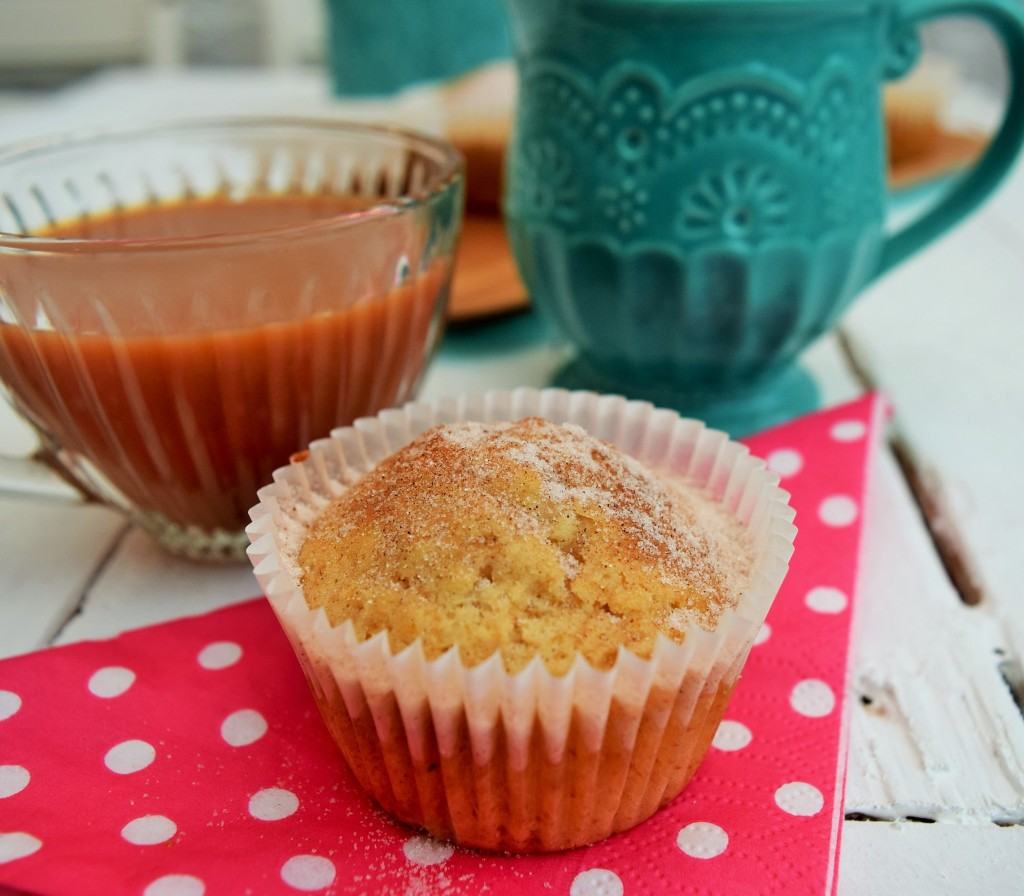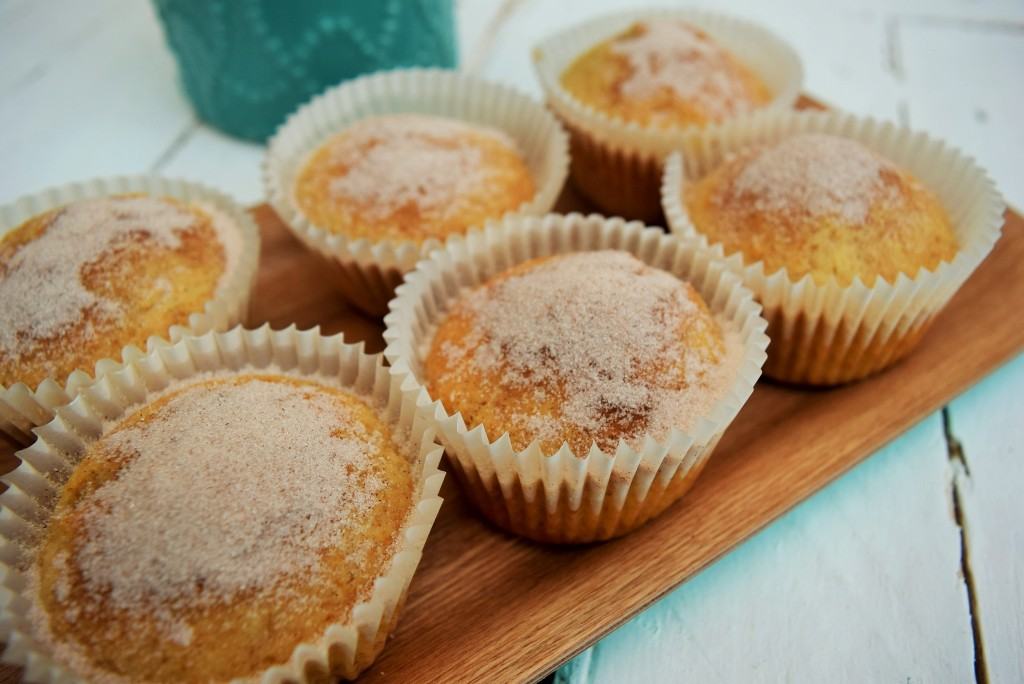 These are so simple, but so impressive, and I have to say, they really are the healthier love child of the seaside fried doughnut. No day trip needed, no knotted hankie, just delicious doughnut muffins for you. and if you can bear to share, your family.
Lucy x
Doughnut Muffin Recipe
Makes 12
You will need a muffin tin, lined with paper cases
220g plain flour
150g caster sugar
1 and 1/2 teaspoons baking powder
1/2 teaspoon salt
1/2 teaspoon cinnamon
1/2 teaspoon nutmeg
80ml vegetable oil
1 egg
1/2 teaspoon vanilla extract
180ml milk
For topping
30g to 40g butter, melted
30g caster sugar
1/4 teaspoon cinnamon
Pre heat the oven to 160 degrees fan assisted.
Line a 12 hole muffin tin with paper cases. Take two bowls. In one, add the flour, sugar, baking powder, salt, cinnamon and nutmeg. In the second bowl add the egg, oil, vanilla extract and milk and give it a little whisk. Pour the wet ingredients into the dry ingredients and give it a good mix. Don't overmix though, or you will have tough muffins. Spoon the mixture into the cases, scraping the bowl well to ensure you have enough for all 12 muffins. Pop in the oven for 18 to 20 minutes.
While they are cooking, mix the caster sugar and cinnamon together and melt 30g to 40g of butter for the topping. When the muffins are golden and firm to the touch, take them out of the oven. Spoon a little melted butter onto each muffin then sprinkle on the cinnamon sugar. Devour as many as your conscience will allow. These are best eaten within two days of cooking, store in an airtight tin.