Duck Congee Recipe
Today is Chinese New Year, welcome to the Year of the Monkey. People born in this year are said to be lively, quick-witted, curious, innovative and mischievous, not unlike Lucy Loves. It is however, also believed to be one of the most unlucky years in the Chinese calendar which explains why, thus far, I have yet to win the lottery. I myself, was born in the Year of the Dog, which I think we'll leave there.
Rambling aside, let's welcome the Year of the Monkey with this completely delicious Duck Congee recipe. Congee is a traditional Chinese dish, often eaten at breakfast time. I'll be honest, I am not sure I could get this down me at 7 in the morning, but for lunch or dinner, this is just perfect. A congee is basically a rice dish with a soupy consistency. I have based mine on a recipe I saved from a Good Food Magazine, with thanks to them.  A congee is also quite a flexible dish, you can add or subtract whatever you like. I have included roasted duck breast with mine as I have a proper penchant for duck. However, you could easily include some left over roast chicken or beef, or tofu, if you are that way inclined. Likewise, which veggies you choose are up to you. I went pak choi as I love it, but cabbage, tender stemmed broccoli or spinach would all work well. Garnish as you wish with peanuts, coriander, spring onions, chopped chilli and/or ginger.
This is a simple dish, but you can tart it up or down, whatever the occasion. Duck gives this dish a celebratory feel, and so it should for the start of the Chinese New Year.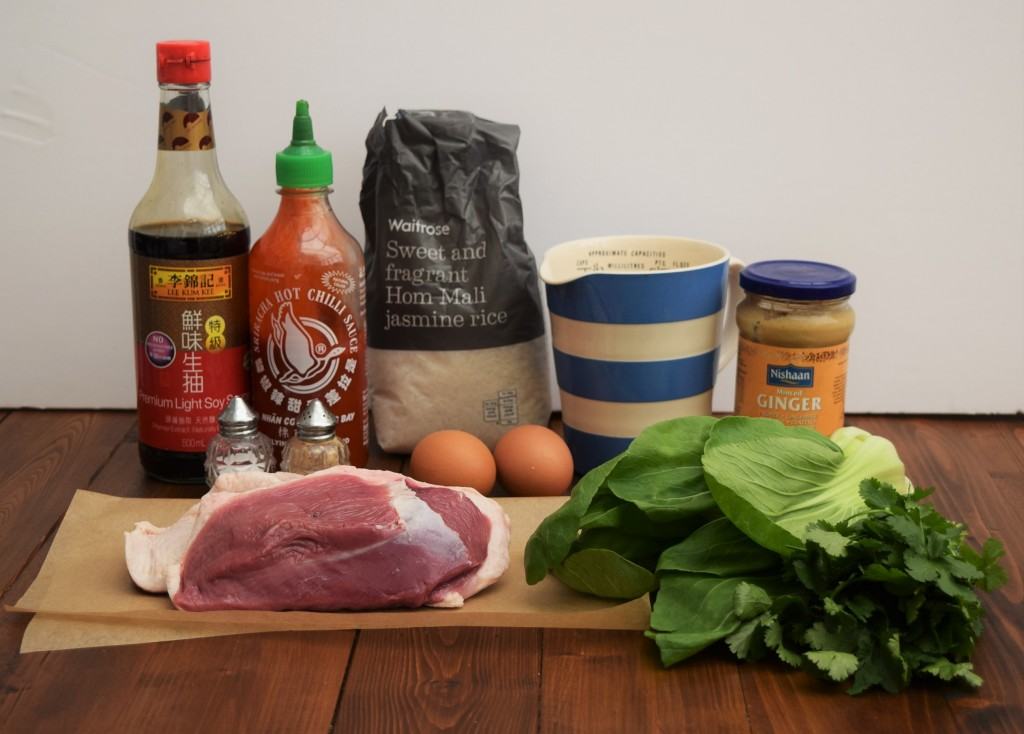 Here's the super simple line up for this warming, savoury dish. Do feel free to meddle with the main ingredients, mix these up to include your faves.
Make a start by pre heating your oven to 170 degrees fan assisted for your duck. Then, take a large saucepan and measure in the rice. The best rice to use for this is Jasmine rice, it gives the congee a good consistency. I did read in another recipe sushi rice would work, but I can neither confirm nor deny this until I've tried it.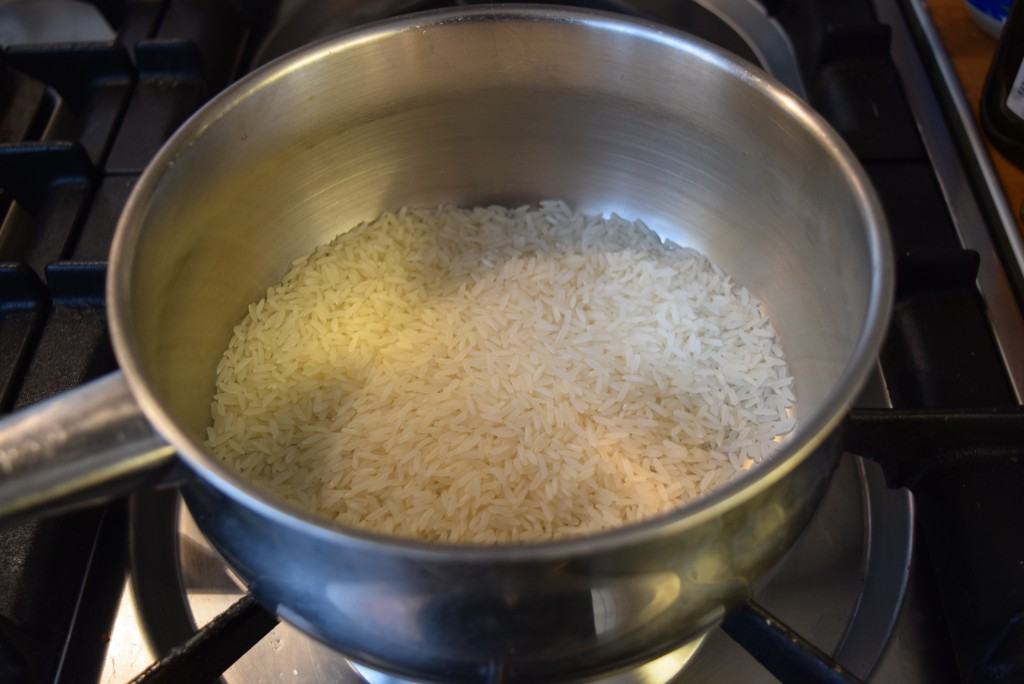 Pour in your chicken stock with the chopped or lazy ginger from a jar and bring to the boil.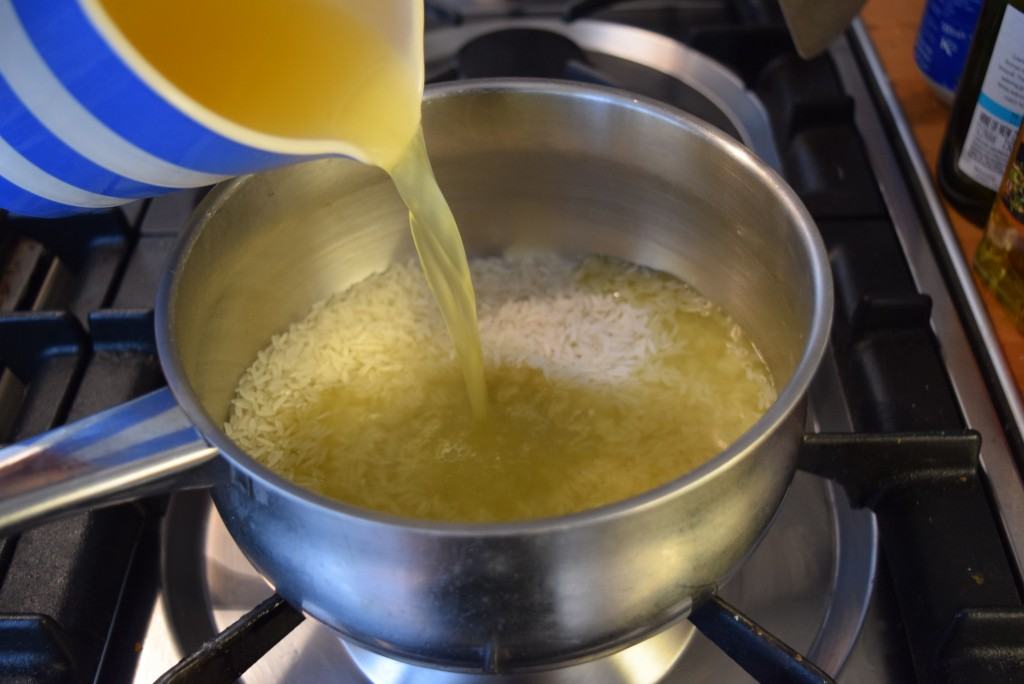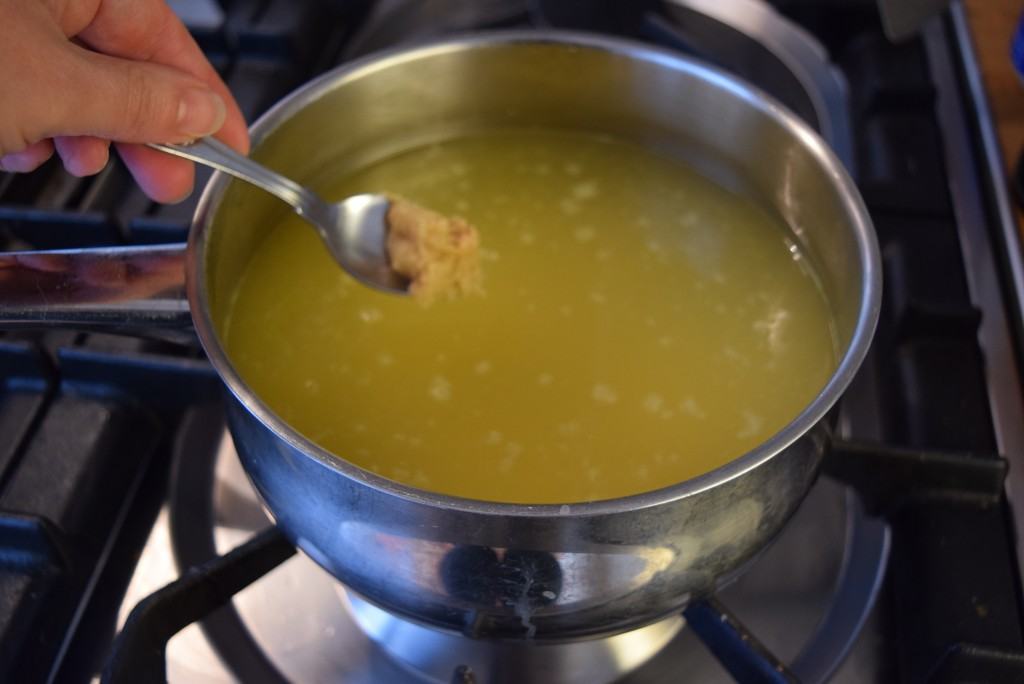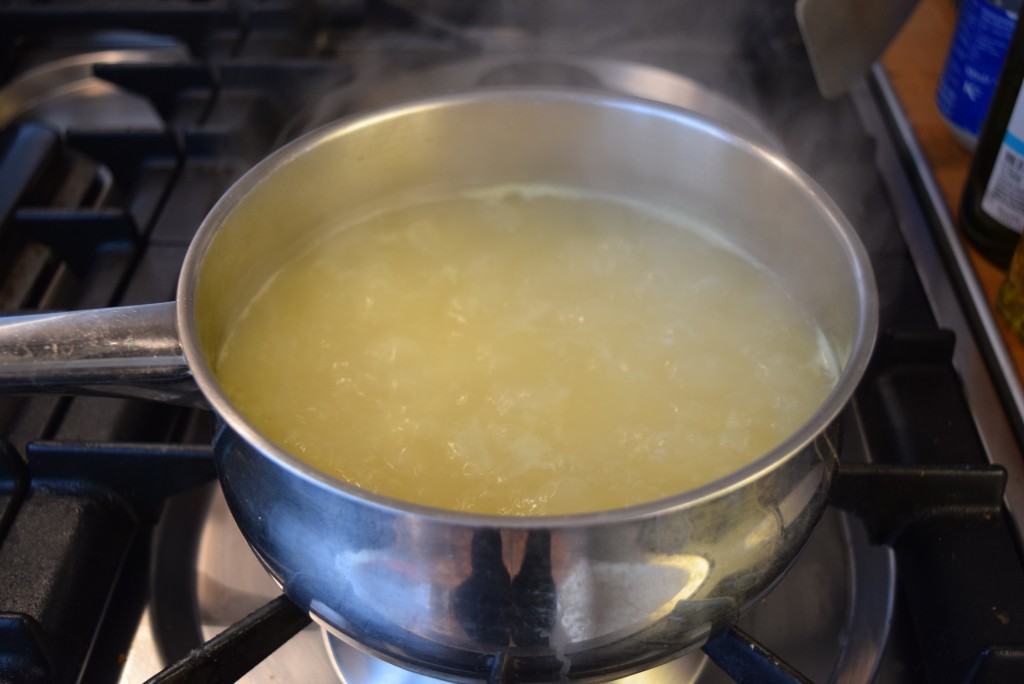 This will cook in around 45 minutes to an hour. The consistency you are looking for is soupy rice, so you may need to add a little more stock to slacken it off a touch.
While this is simmering quietly, crack on with the duck. Dry the skin with kitchen roll and season well with salt and pepper. Put your frying pan over a high flame to heat up.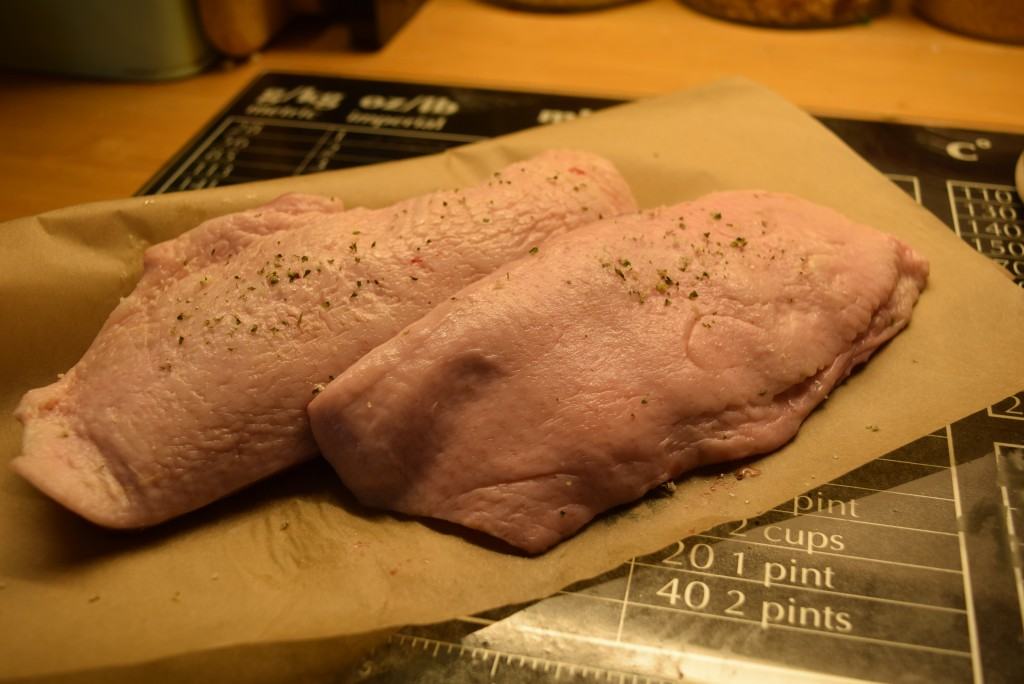 These were quite big breasts *sideways Harry Hill face* so would be enough to serve 3.  Place them skin side down in your hot pan so they start to crisp and brown.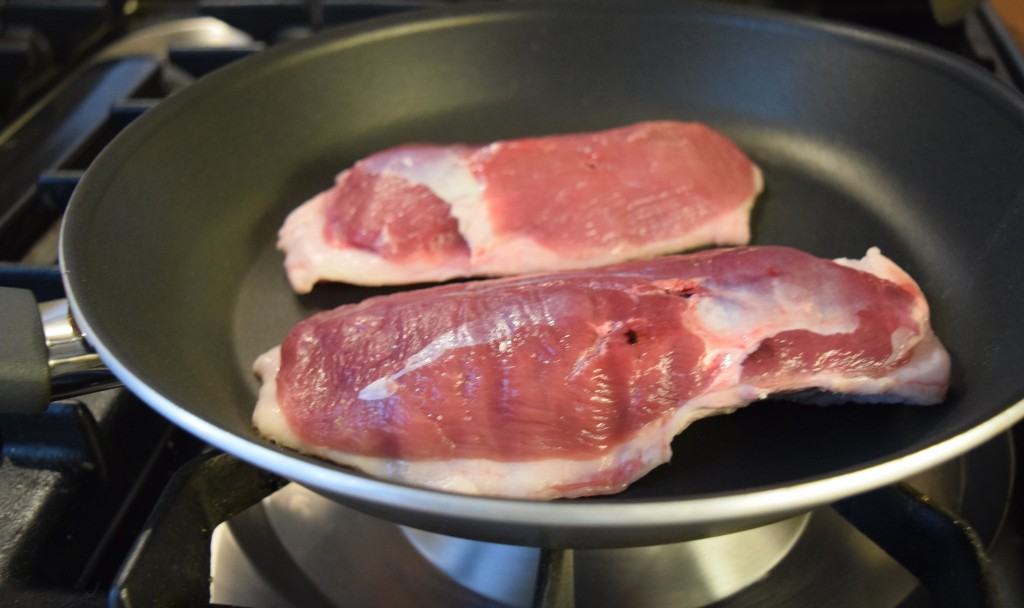 After around 5 minutes turn the duck breasts over and cook the underside for a minute. Then place them in a roasting tin and cook for a further 10 to 15 minutes. This is dependent on size and whether you like your duck rare, medium or well done. Mine were nicely pink after 15 minutes.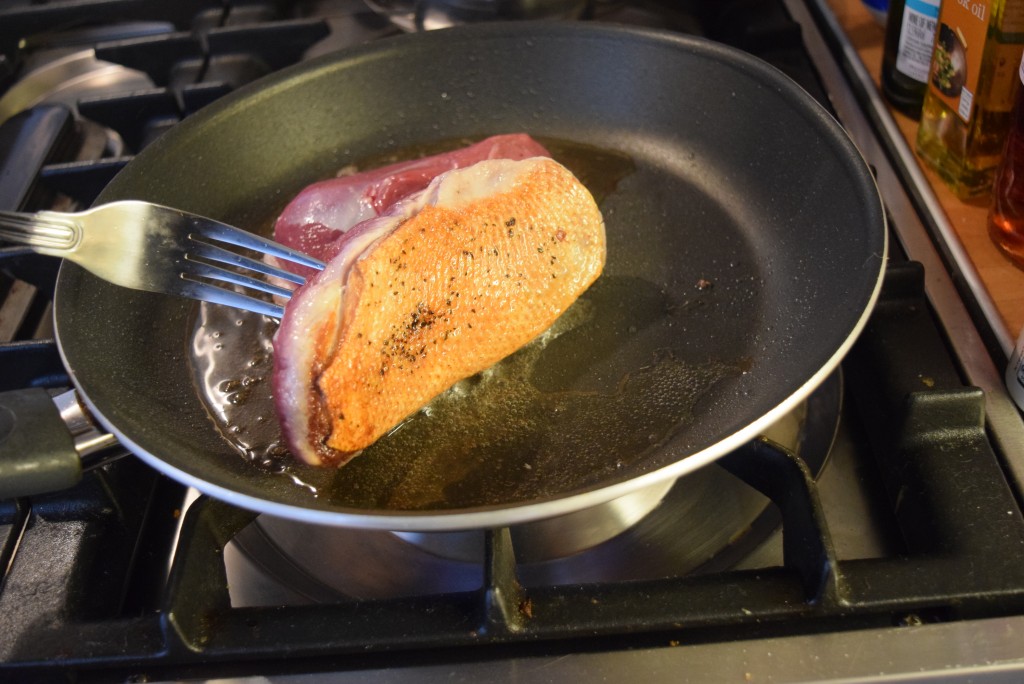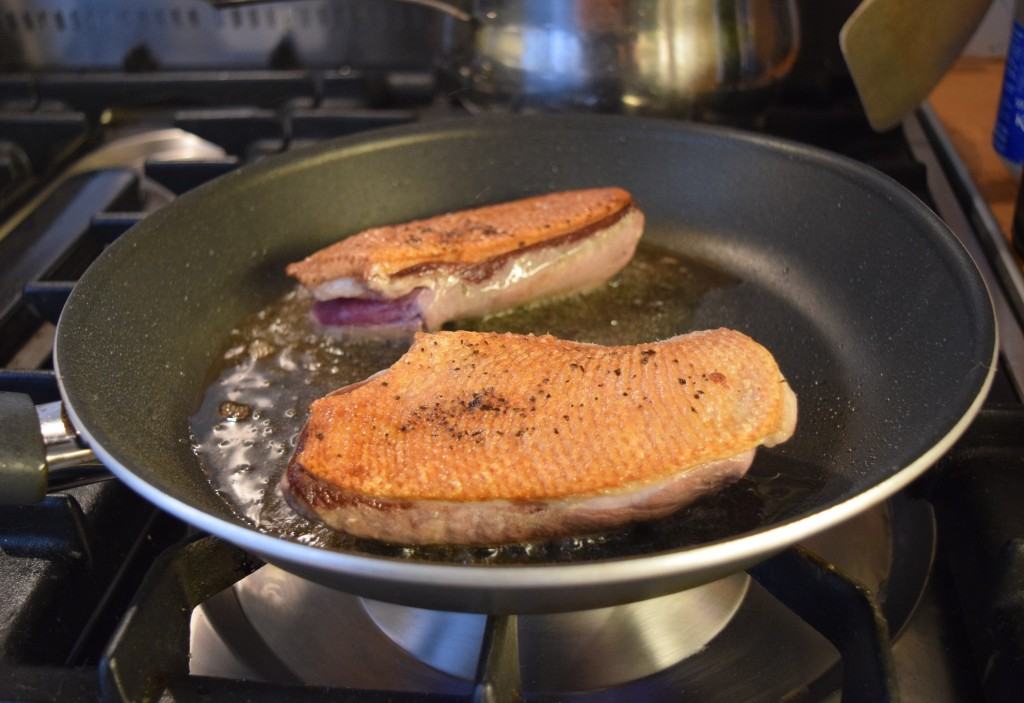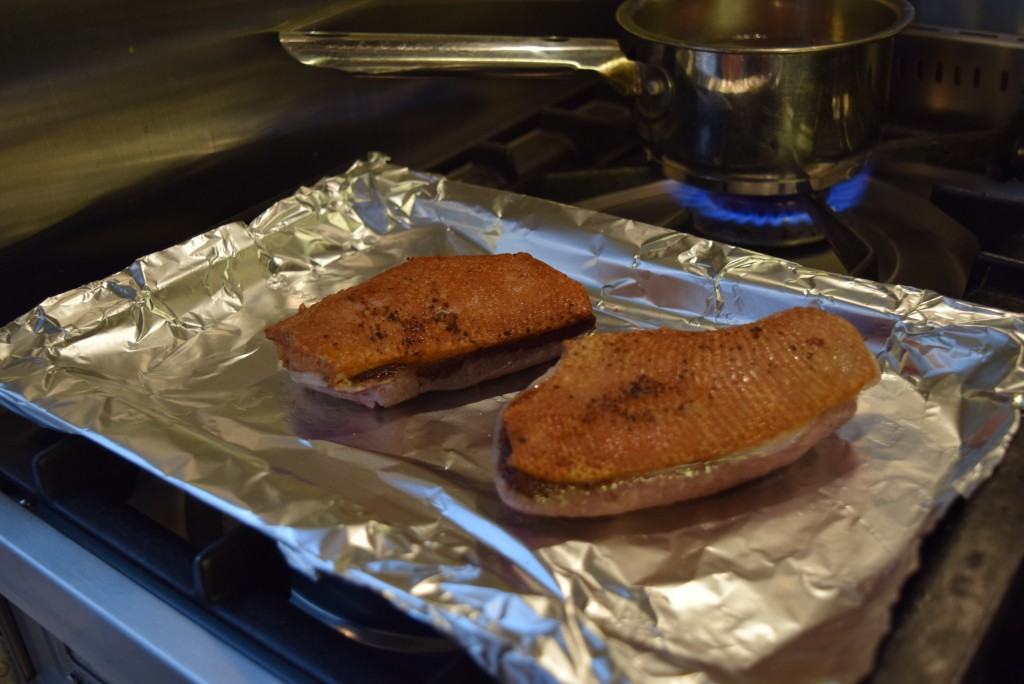 Ten minutes before your duck is ready, prepare all your other bits and bobs. Put your eggs onto soft boil, allowing one per person. Start them off by adding to a pan of cold water and bringing to the boil. I find this helps to stop the eggs from cracking. Once they have come to boil simmer for 5 to 6 minutes then run under cold water to cool slightly before peeling.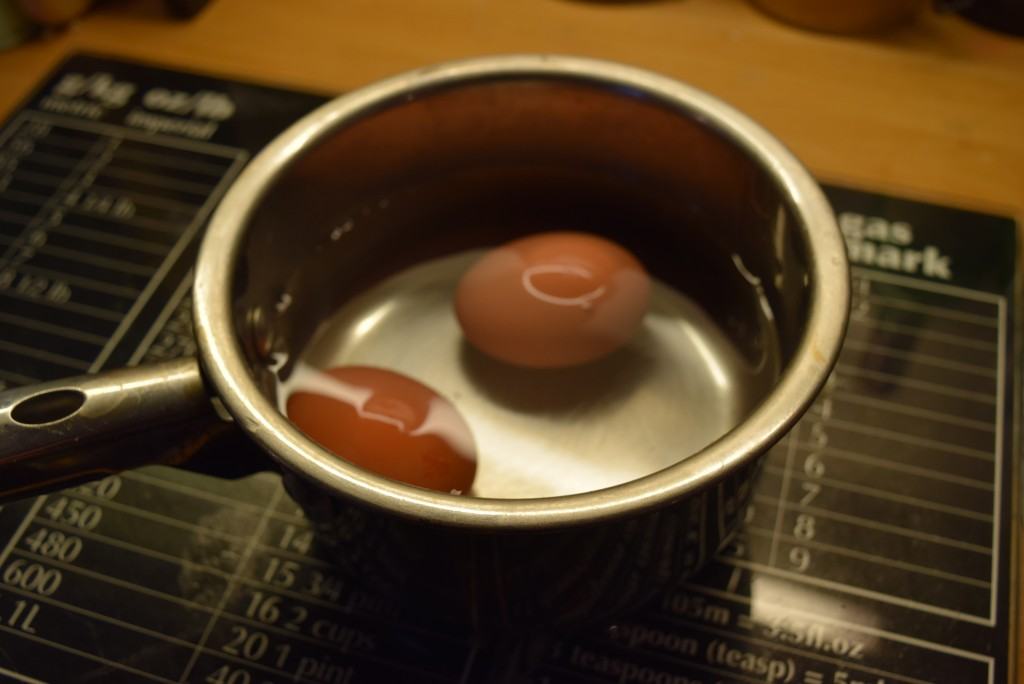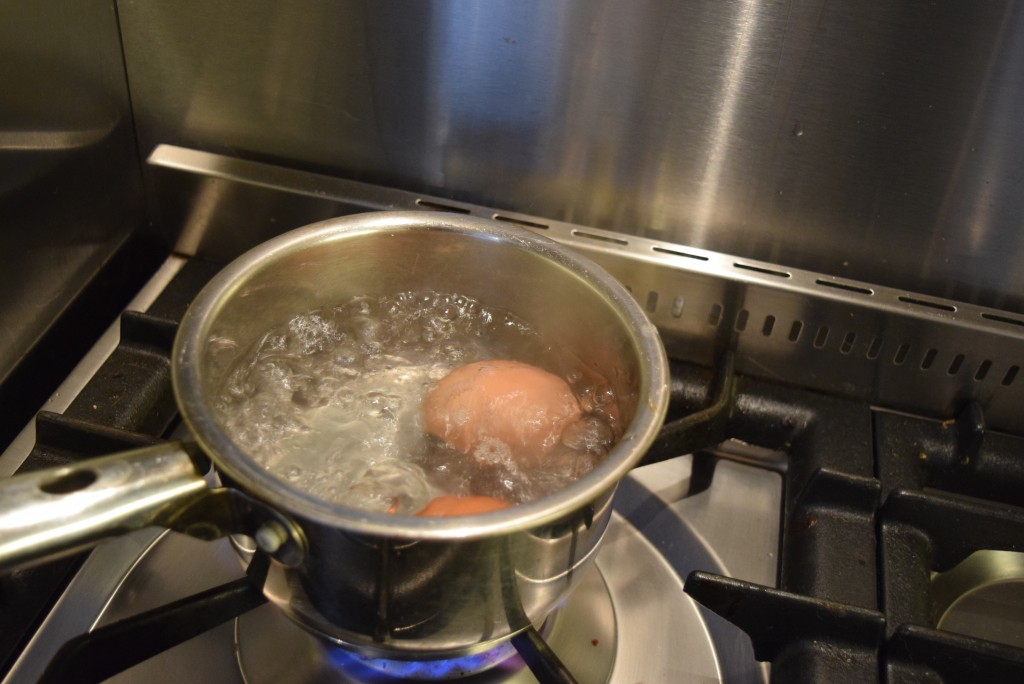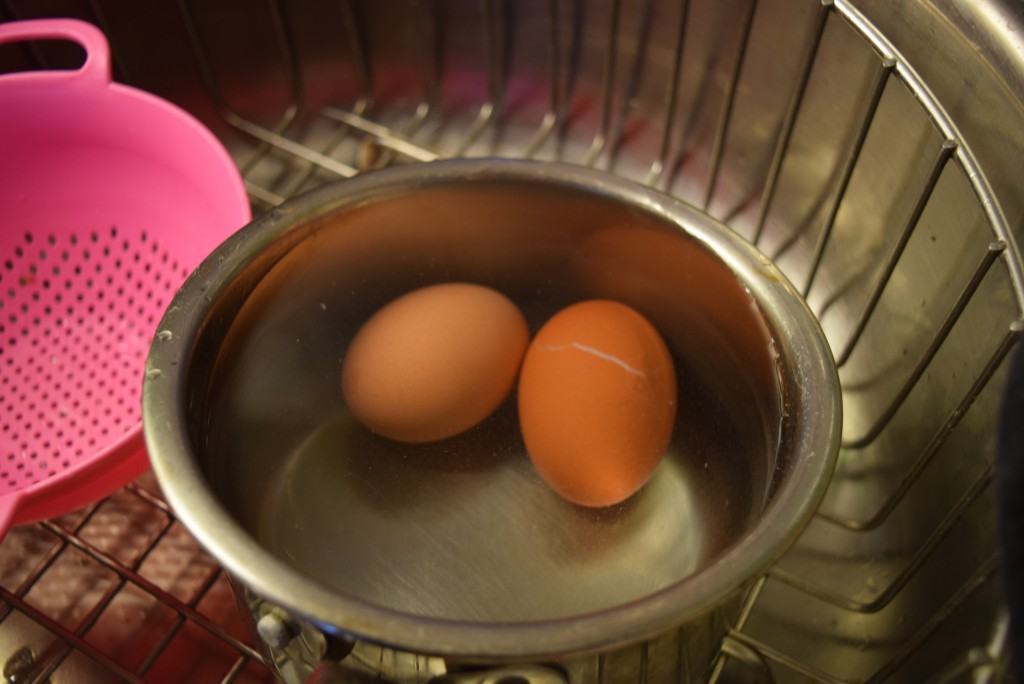 Whilst the eggs are cooling, briefly cook your green vegetable choice. Here's my aforementioned pak choi.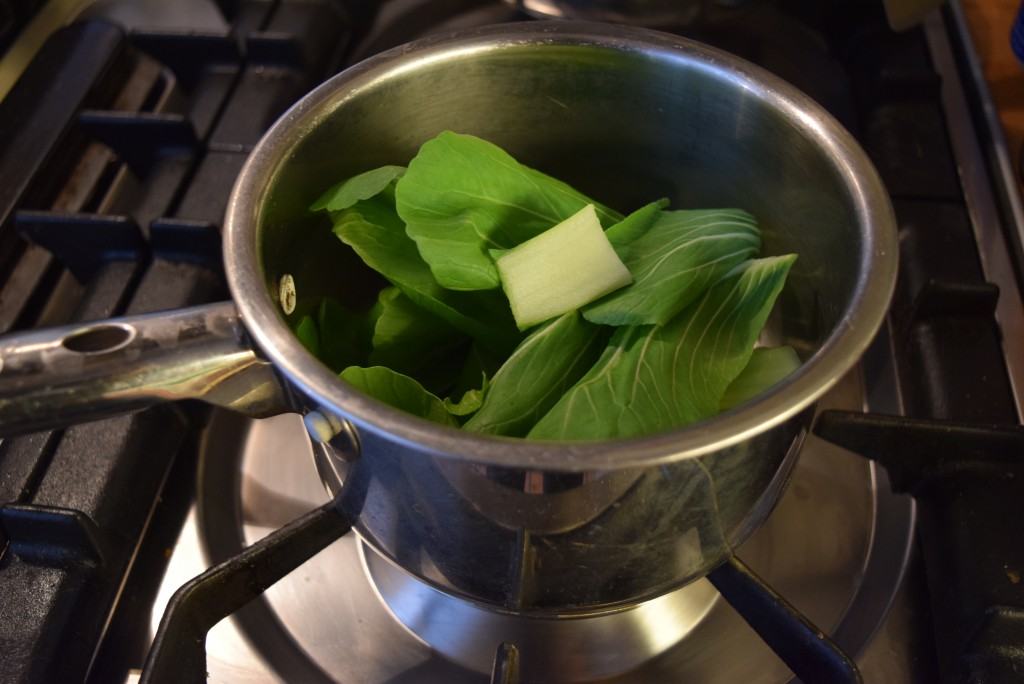 Now it's time to assemble this wonderful Duck Congee. When your duck's cooking time is up, take it out of the oven and leave to rest for five minutes.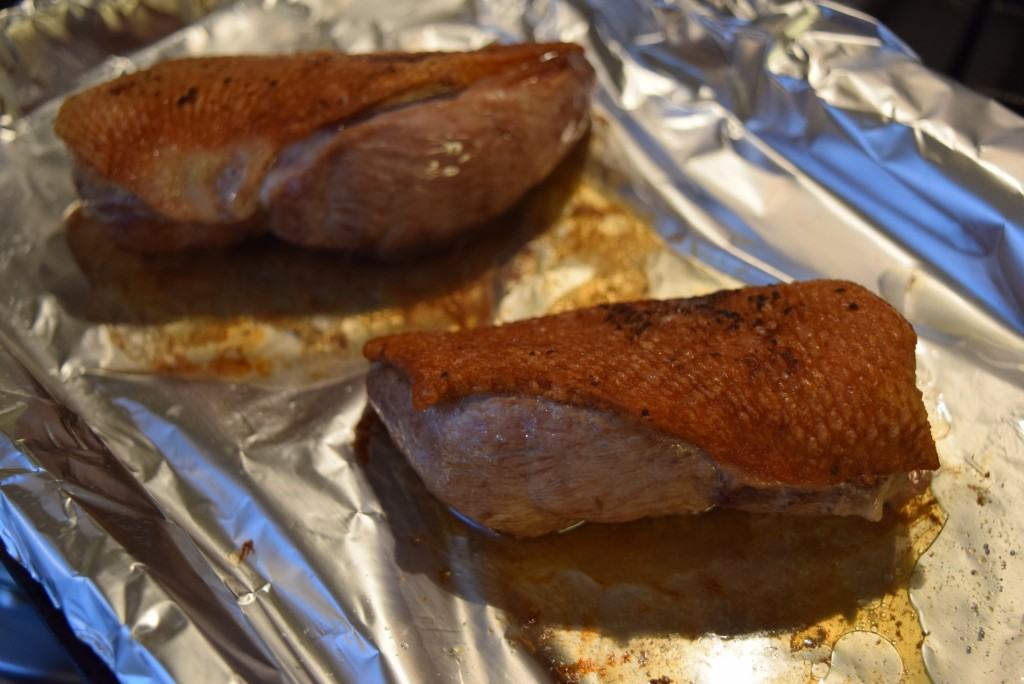 Then carve into divine slices and chop your garnishes.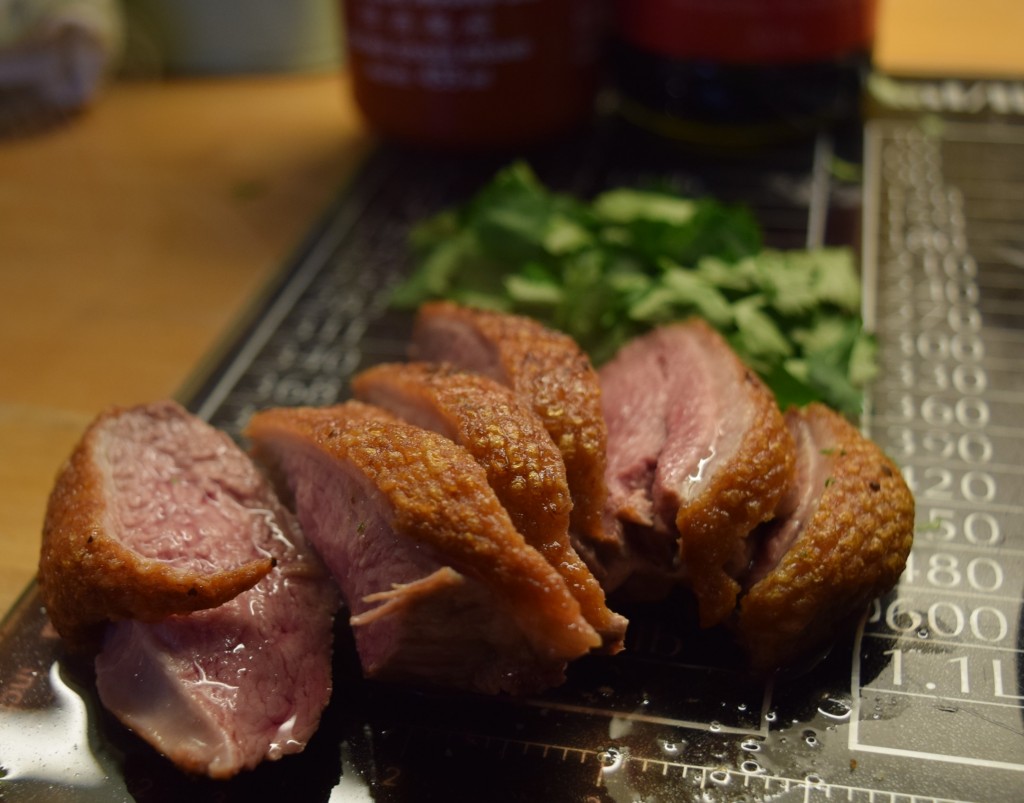 Serve a large portion of the now cooked rice in a bowl and add your duck.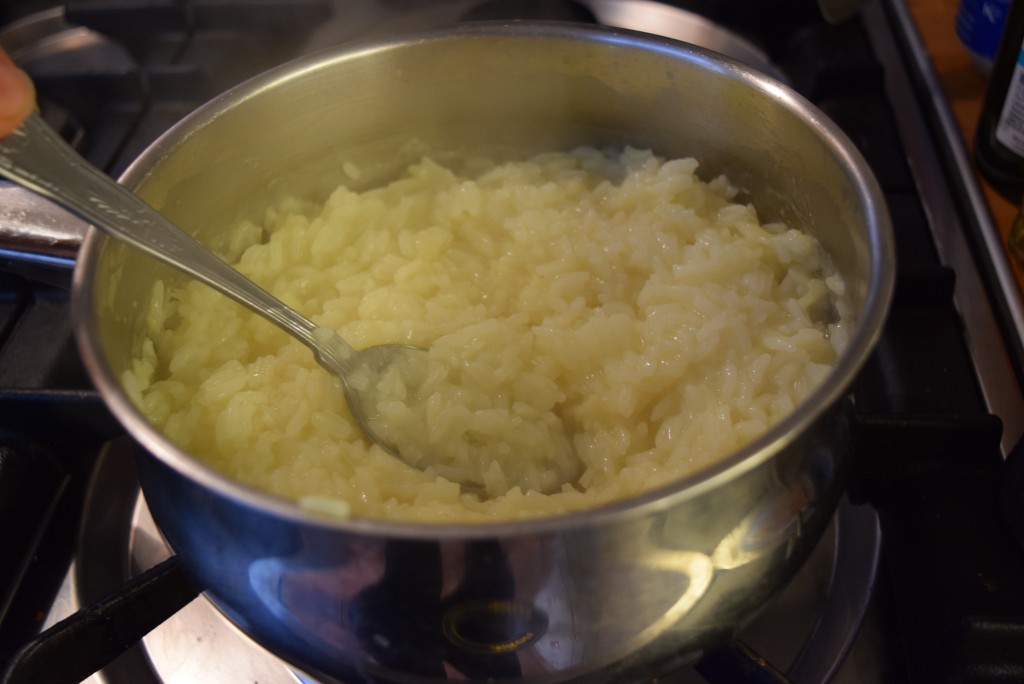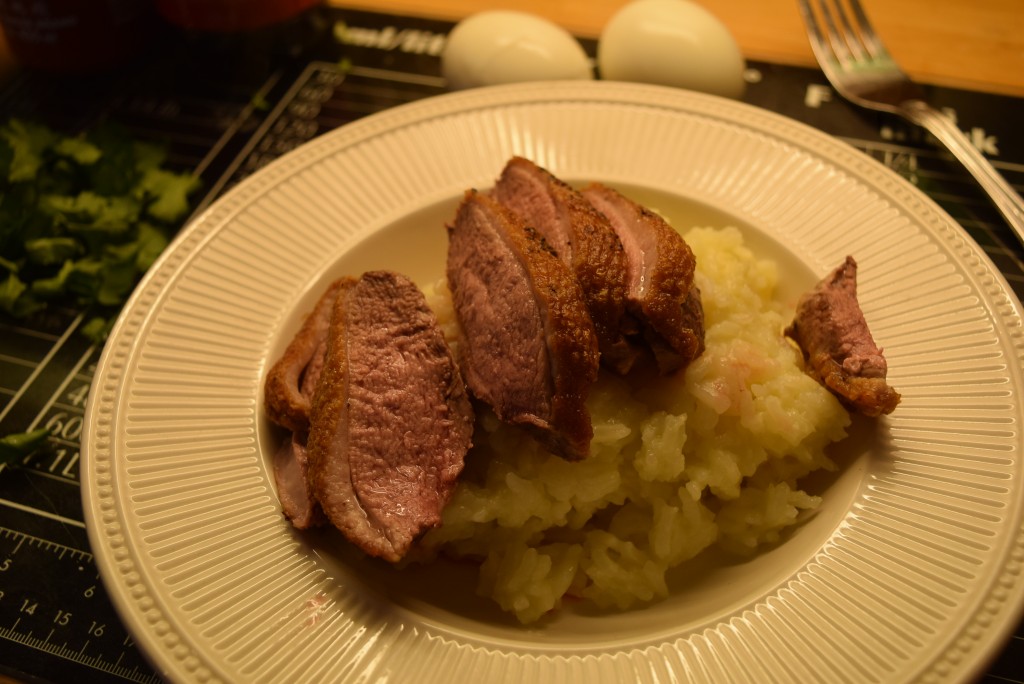 Add your drained greens and halved eggs, which you will have managed to peel despite burning your hands on the hot egg.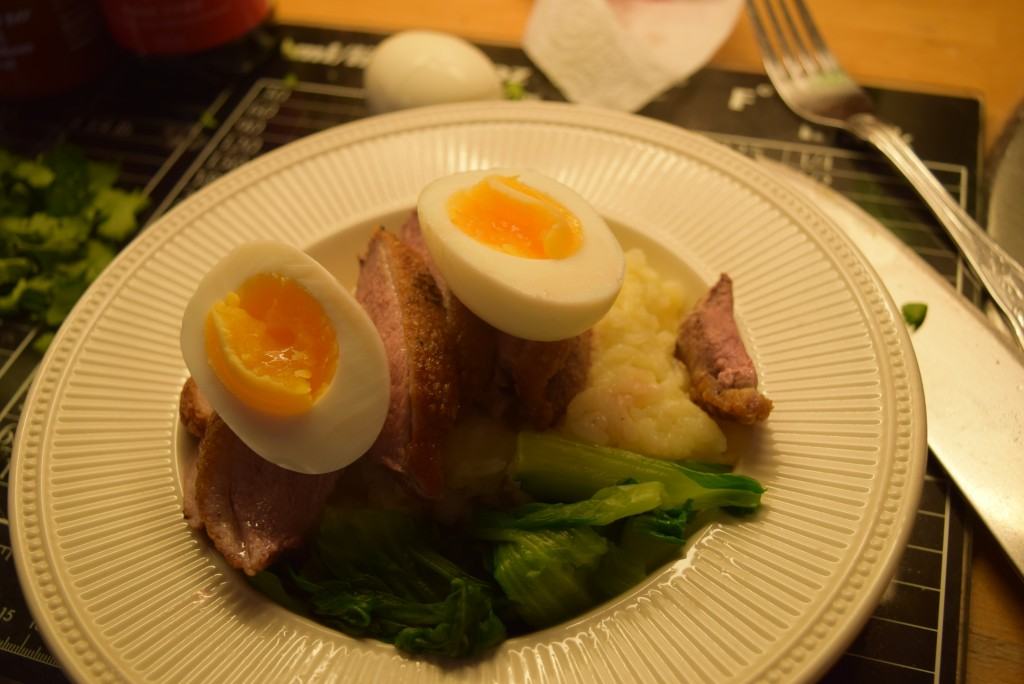 Then drizzle the whole lot with soy and siracha chilli sauce or another hot or chilli sauce of your choice. Garnish with fresh coriander leaves and any other chopped herbs and spices.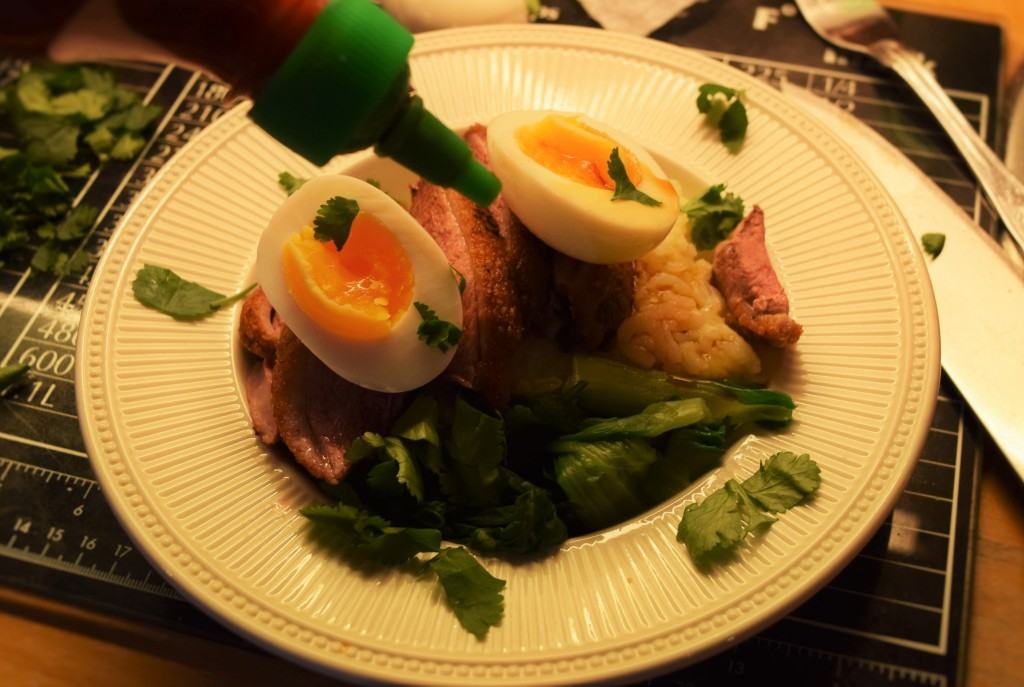 And then this Duck Congee is yours for the devouring. And, if you're anything like Clyde and I, you will devour it.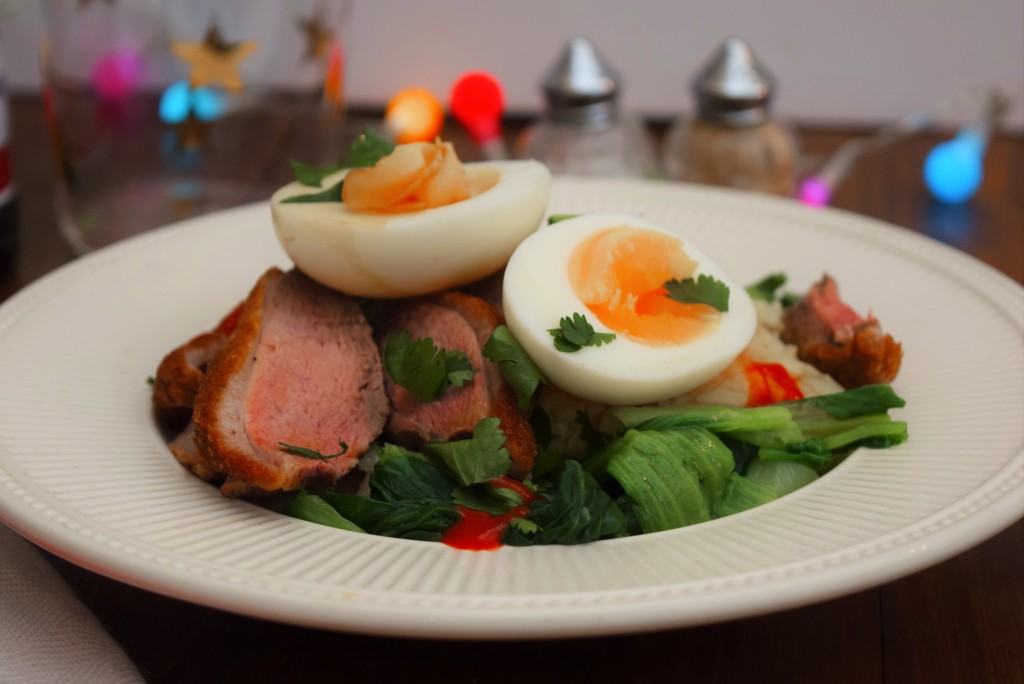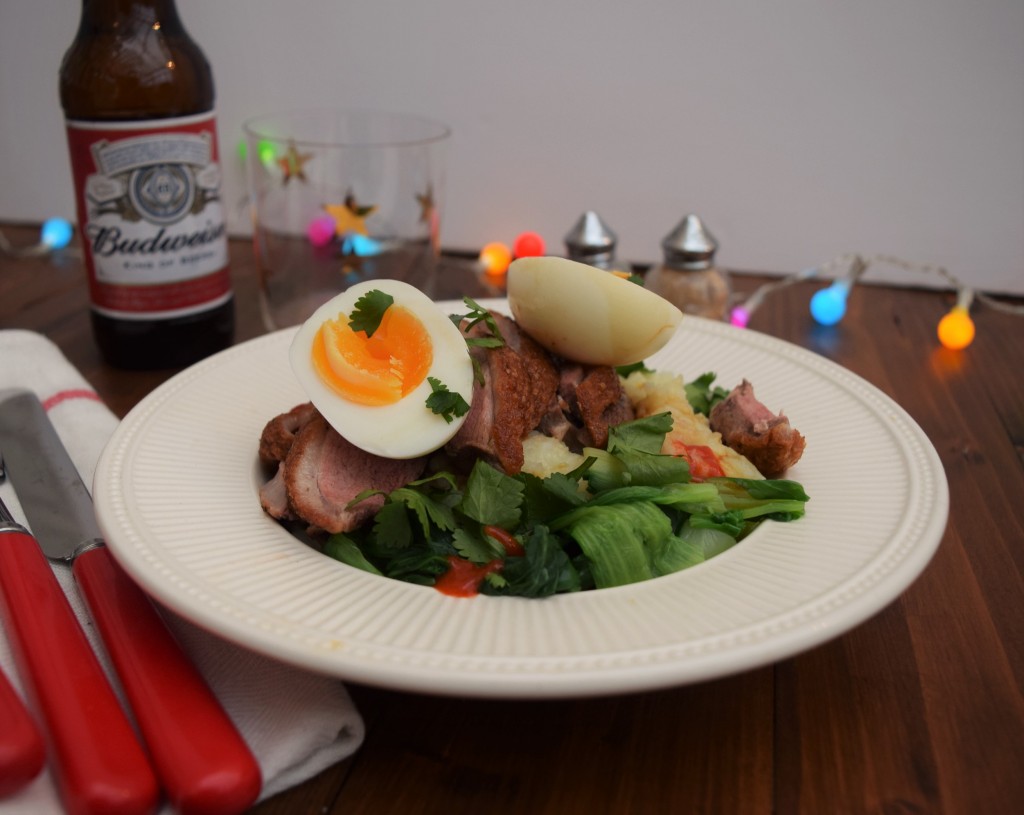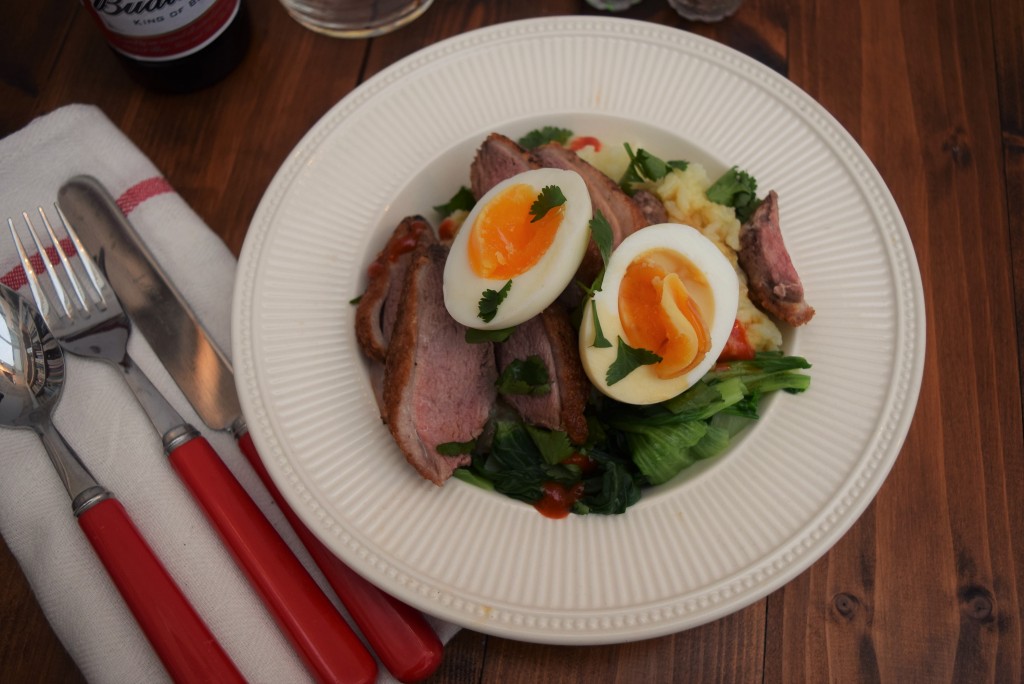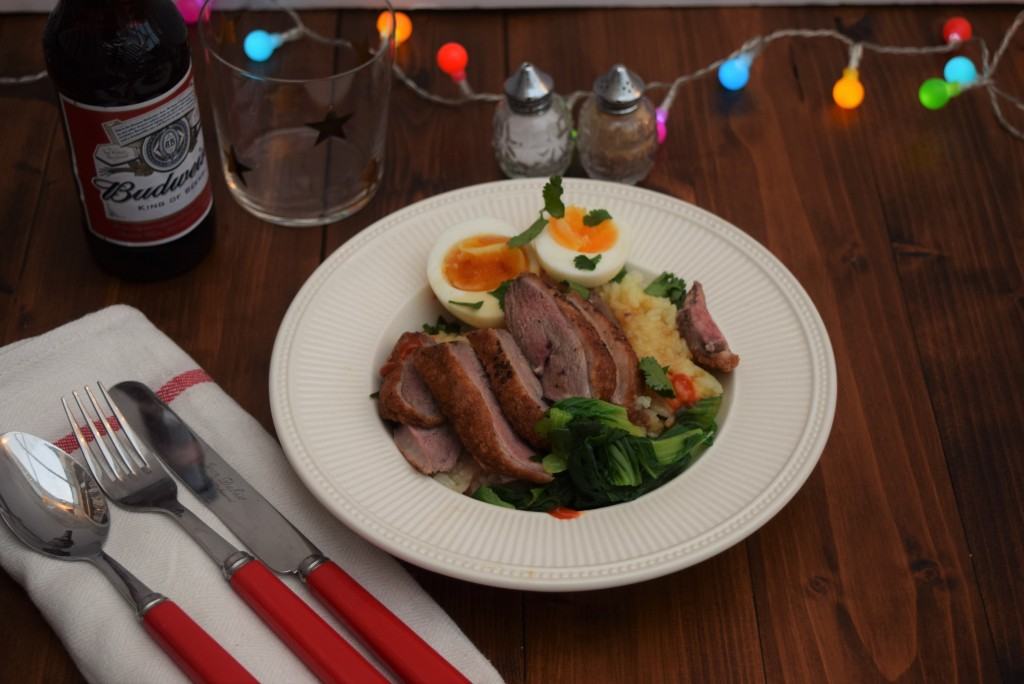 This has become one of my very favourite things to cook on a Friday night. This dish has a simple, but treaty feel to it with it's warming rice base along with the crisp skinned, pink duck. Congee is meant to have a certain healing quality and I can confirm, I feel nothing but full tummied and uplifted when I have eaten it.
Happy Chinese New Year and welcome to the Year of the Monkey.
Lucy x
Duck Congee Recipe
Serves 2 to 3 hungry people
You won't need any challenging equipment
150g jasmine rice
1.1 litres chicken stock, I made mine with stock concentrate
1 inch fresh ginger, peeled and chopped or a teaspoon ginger from a jar
2 duck breasts, skin on – you could just serve with some shredded cooked chicken or leftovers from a roast
2 to 3 eggs, allow 1 per person, soft boiled
Lightly steamed green veggies, i.e. pak choi, cabbage, tender stemmed broccoli
To serve, soy sauce, siracha sauce, chilli sauce, coriander, chopped hazelnuts or peanuts, chopped spring onions
Pre heat your oven to 170 degrees for your duck.
Take a large sauce pan and add your rice. Pour on the chicken stock and add the ginger and bring to the boil. Simmer on a low heat for between 45 minutes and an hour, or until the mixture has a sloppy rice like texture. If you prefer a thinner consistency, add more stock towards the end.
While this is simmering, prepare your duck. Pat the skin dry with kitchen paper then season it with salt and pepper. Heat a small frying pan until super hot. Put your duck in, skin side down and cook for 5 minutes, until the skin is sizzling and quite a lot of fat has cooked off. Turn them over and brown briefly before putting on an oven tray and cooking for a further 10 to 15 minutes, dependent on the size of your duck breasts and if you like it pink or not. Once cooked, leave to rest for 5 minutes before carving into slices.
While this is happening, soft boil 2 or 3 eggs, depending on how many you are feeding and cook your green vegetable of choice. Add the eggs to a pan of cold water, bring to boil and simmer for 5 to 6 minutes. Run under cold water then peel and cut in half, trying not to burn your hands.
To present your congee spoon some rice into a bowl. Add your duck slices, green veggies and halved egg. Shake on soy sauce and chilli sauce then garnish with freshly chopped coriander, spring onions, nuts, you choose. Inhale.