Elderflower Cider Cocktail Recipe
Cider and I have not been firm friends since about 1986. I seem to remember an incident with a keg of local farm scrumpy my Dad had bought, some friends and I may have accidentally drunk it followed by a rather sickly trip the next day to an amusement park. Not good times, and I have avoided cider ever since. That said, Cider has come a long way since 1986 when it was flat, extremely strong and came in a gallon container. Now, it's fruity, fizzy and comes in a pint glass with a lot of ice, much more palatable and it certainly doesn't give you a murderous hangover like it did when I was 16. So when I found the recipe for this Elderflower Cider, I thought the time had come to put 1986 to bed and enter the new world of cider drinking.
Clyde and Ben love the slightly girly fruit flavoured ciders so this Elderflower Cider is right up their street. It's just a lovely cider of your choice mixed with an elderflower liqueur and served over ice. It's floral, it's apples, it bloody drinkable given the fact I haven't managed to get a sip of cider down me in years. I chose a lovely appley cider for my cocktail, but choose your favourite here, if you have such a thing. The elderflower liqueur I used was from Marks and Spencers because a) it's elegant and fresh tasting b) I was in M&S buying pants so it was convenient and c) hooray, the liqueur was on offer.  A large shot of this, coupled with the fresh tasting cider fashions a sort of homemade version of those girly fruit ciders. Needless to say Clyde guzzled this down, when he could wrestle it away from me, and we made a second glass in quick succession.
Apples scream autumn to me, even though Clyde has managed to kill the lovely little apple tree in our garden, so I don't have any windfall of my own this year. This Elderflower Cider is hardly making your own scrumpy, but it has reinvented cider for me, and I will no longer avoid it at all costs, I will positively embrace the cider drinking. Along with every other sort of drinking, of course.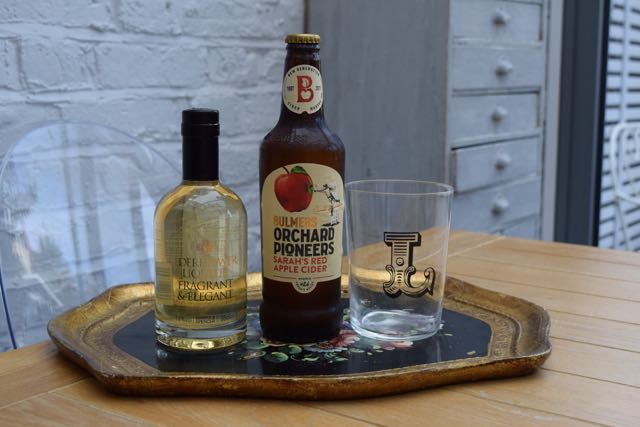 This is what we need on a Friday, two simple ingredients. That's if you don't count the ice and the apple slice garnish, but those are hardly taxing. I know so little about cider, but as I so often do, went with this one as I liked the look of the label.
Make a start by adding a good handful of ice to a nice big glass. Preferably one with your initial on, if you are as vain as me. Then pour in the elderflower liqueur.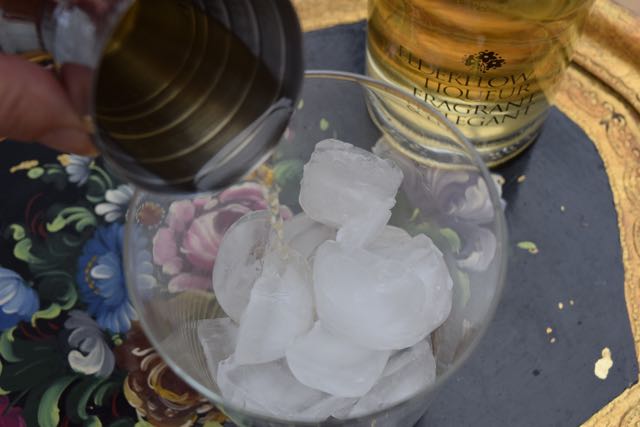 Then top up with the cider of your choice. Slowly here, you don't want a big frothy head.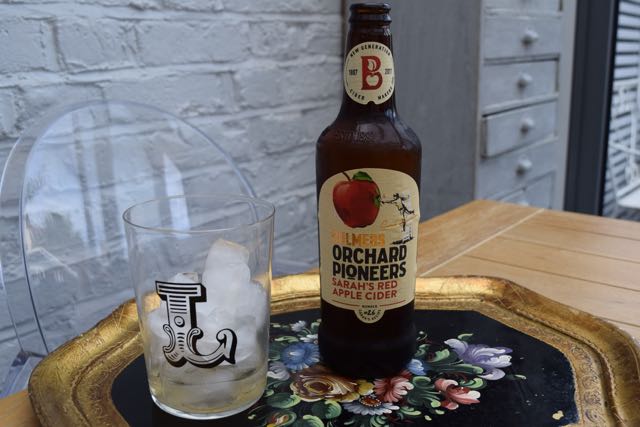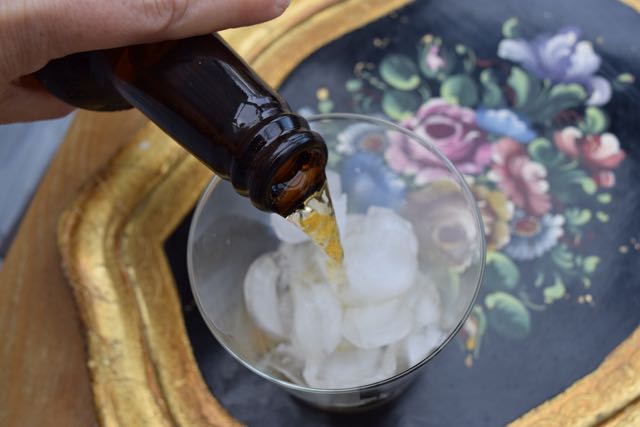 Give it a light stir then garnish with a slice of crisp, fresh apple.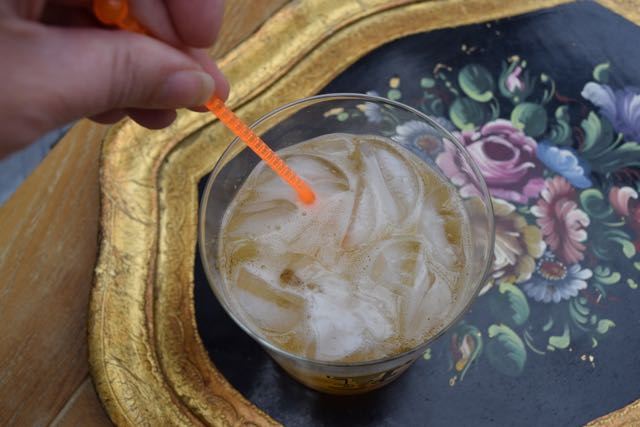 Try your hardest not to guzzle the whole glass down in one sitting. It will be difficult, I promise, so try and show some class.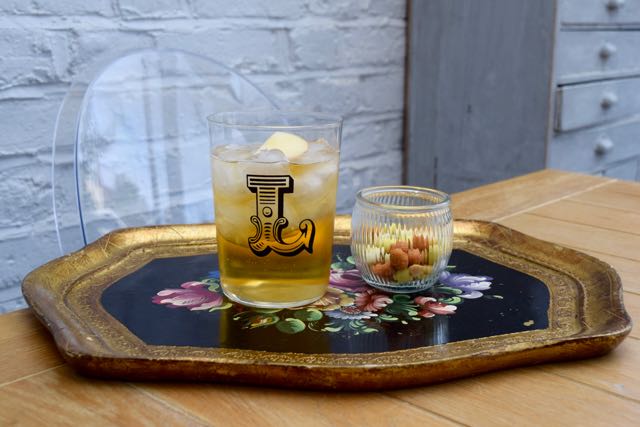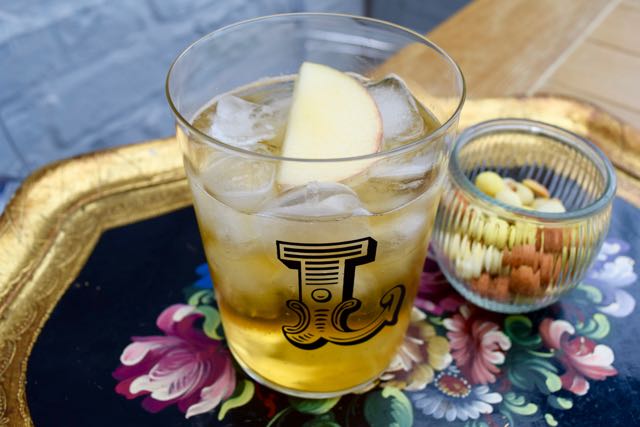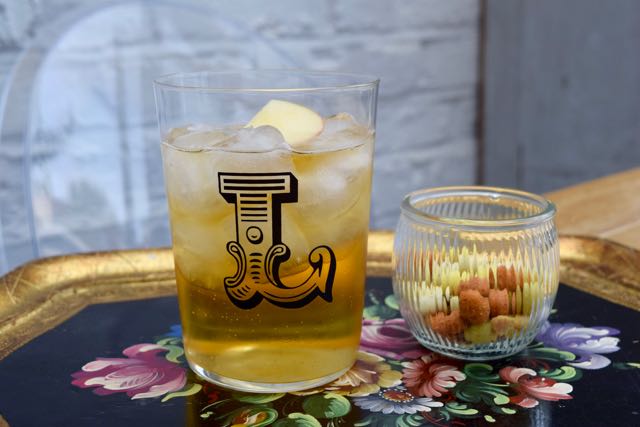 Even though autumn is here, it has been relatively mild this week so this Elderflower Cider is the lovely fresh taste you need to be enjoying this Cocktail Friday. Or any day of the week really, a Friday Cocktail's for life, not just for Friday's.
Lucy x
Elderflower Cider Cocktail Recipe
Makes 1
You will just need a lovely tall glass
40ml Elderflower Liqueur, such as my Marks and Spencers variety or St Germain
250ml Cider of your choice, I went for a nice fruity one
Ice
Apple slice to garnish
Take a lovely big glass and add a good handful of ice.
Pour on the elderflower liqueur then top up with around 250ml cider. Pour slowly as you don't want a huge great big frothy head. Stir gently then garnish with a slice of apple. Sip or glug, it's up to you.
SaveSaveSaveSave
SaveSave
SaveSave
SaveSave