Espresso Martini Recipe
Over on the Lucy Loves Facebook Page on Fridays I do like to post a photo of whatever early evening drink I am enjoying. And judging by the number of likes these photos get, you lovely readers also enjoy a drink. That said, I like the idea of a Friday Cocktail section, here on Lucy Loves, so I can share a few delicious drink recipes with you. So here it is.
A couple of my lucky friends work for companies who host a friday cocktail night, serving a different cocktail each week to mark the start of the weekend. What a great idea, but sadly, I don't work on a friday, so from now on I will be hosting my own friday cocktail night and you will be invited. If you are not partial to a tiny drink like me, well you'll just have to give this section a miss, or where possible, I will try and suggest a 'virgin' option.
I am starting with an Espresso Martini as this is a house favourite. It's a rich and delicious cocktail, and super simple to make. In my humble opinion, this is a great start to your weekend.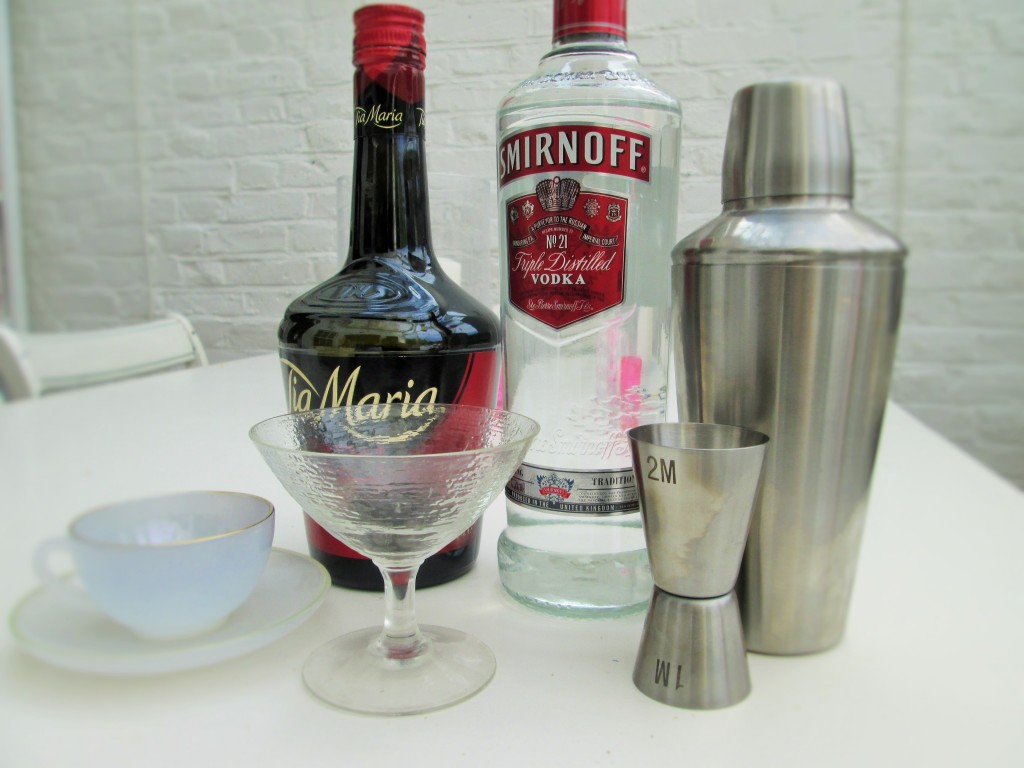 Here's the runners and riders for your Espresso Martini. The original recipe I found called for Kahlua, but I had Tia Maria which is not dissimilar, so do please use whichever coffee based liqueur you have to hand.
I started by making some strong coffee. We have one of those pod coffee makers, however, I expect any small shot of strong coffee would work here.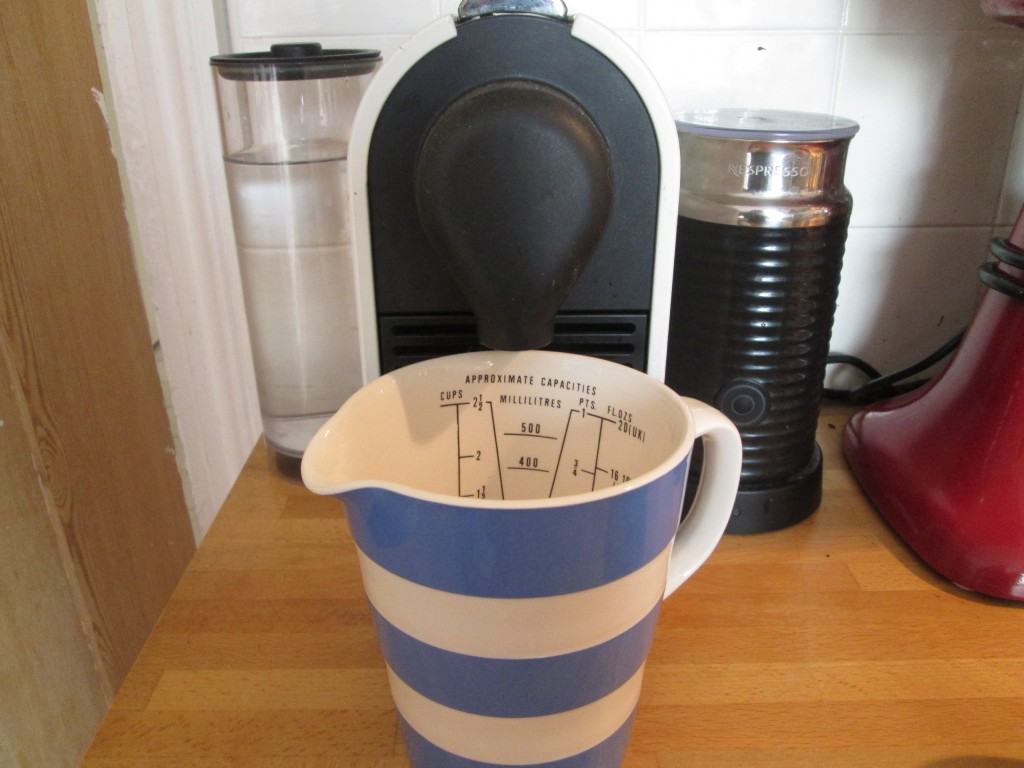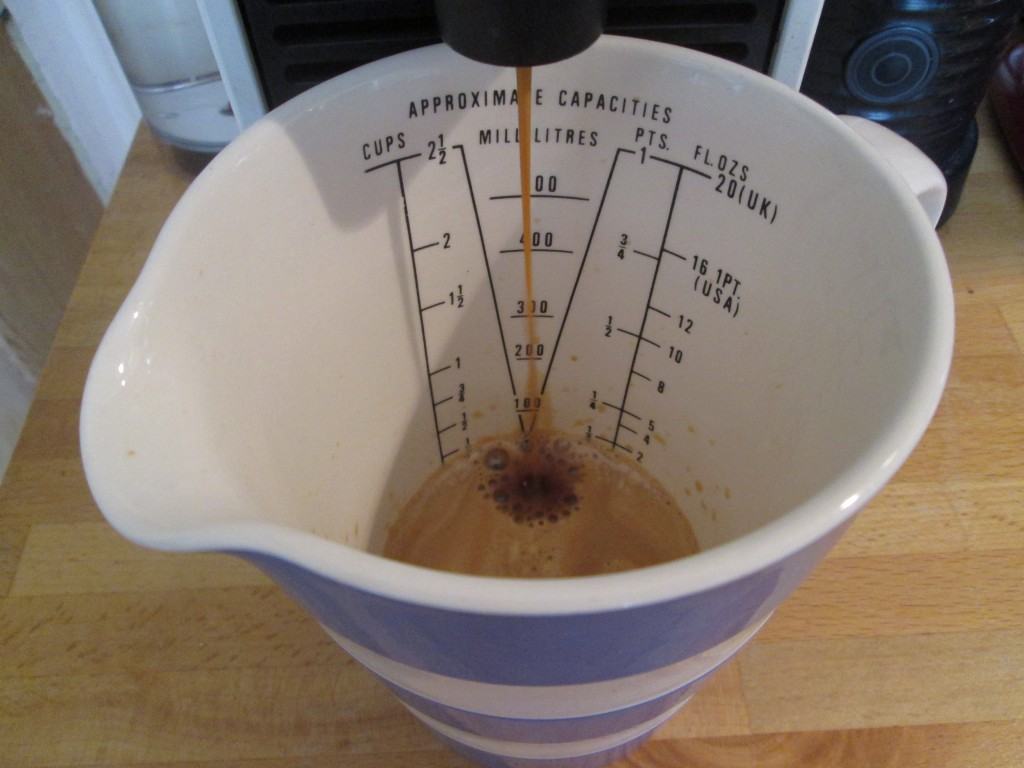 You will only need 25ml per cocktail so don't go mad. Let the coffee cool down.
Add 25ml of Tia Maria or Kahlua to a jug followed by the 25ml of cooled coffee.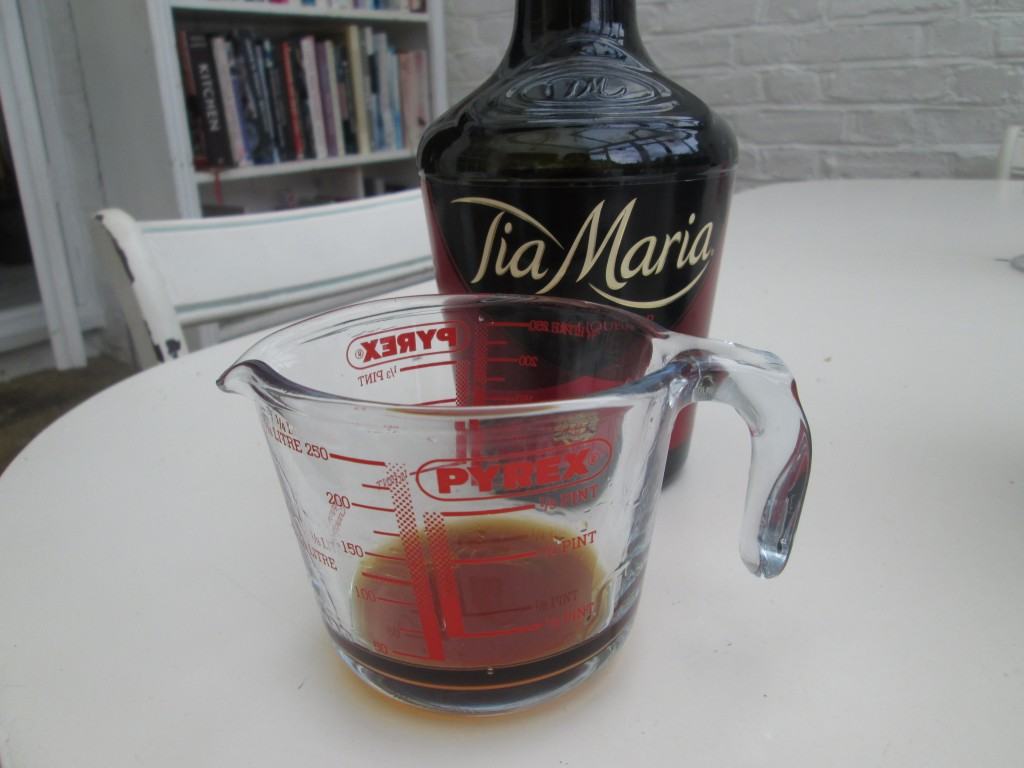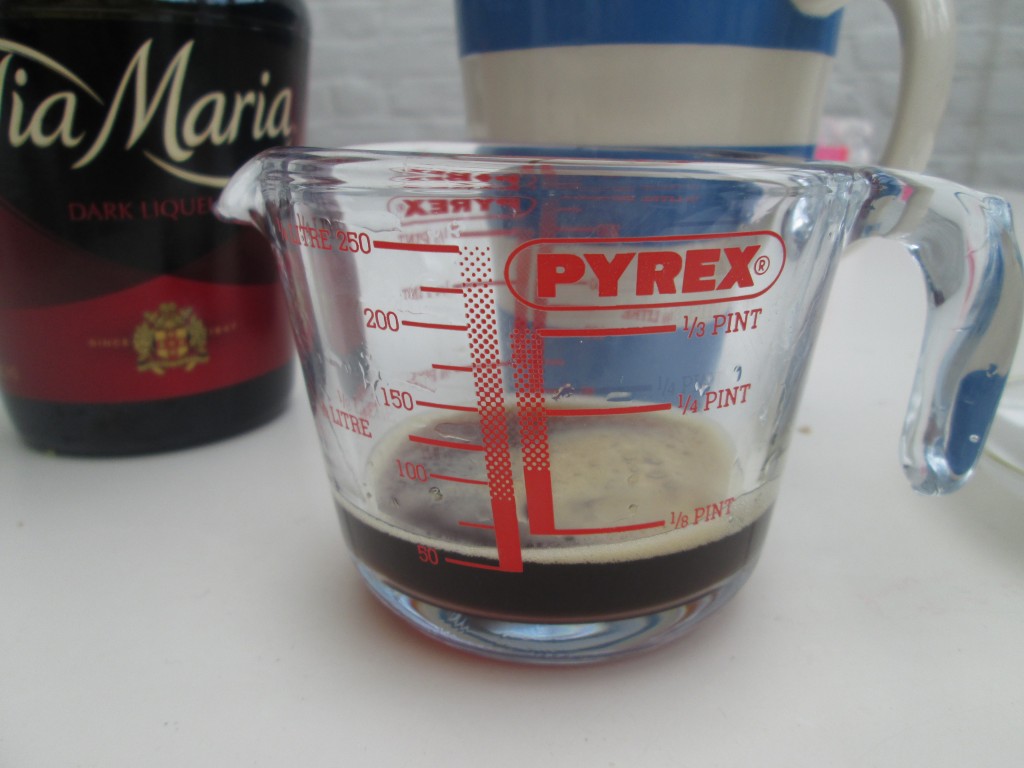 Add the 50ml of vodka then pour the whole lot into a cocktail shaker full of ice.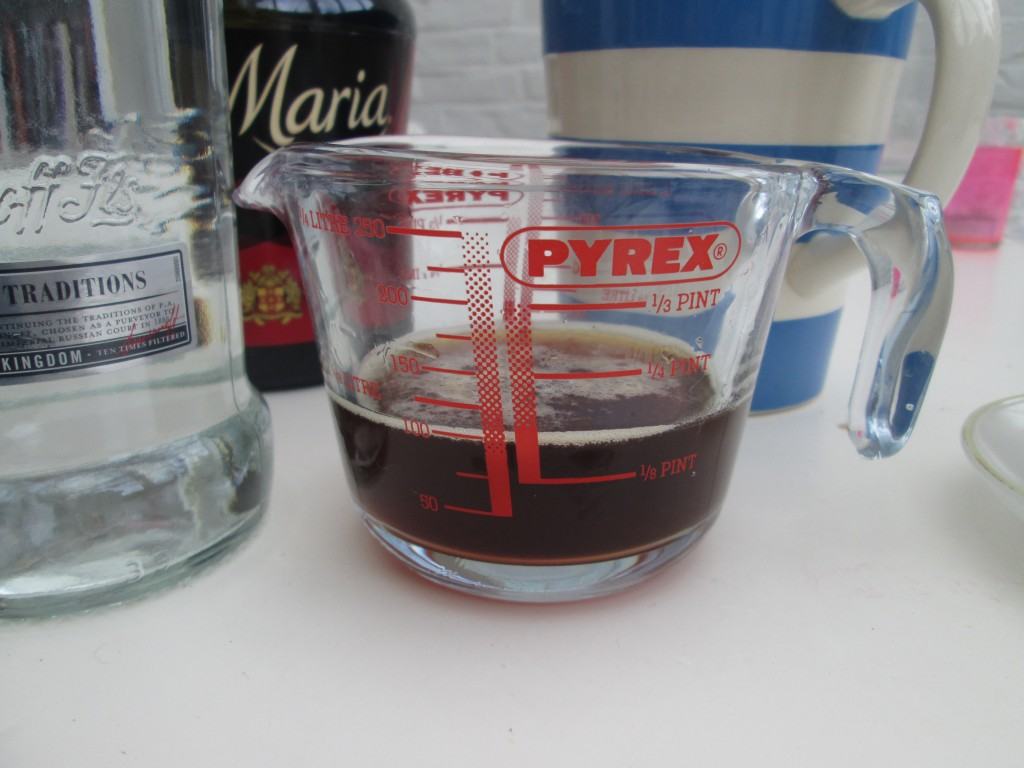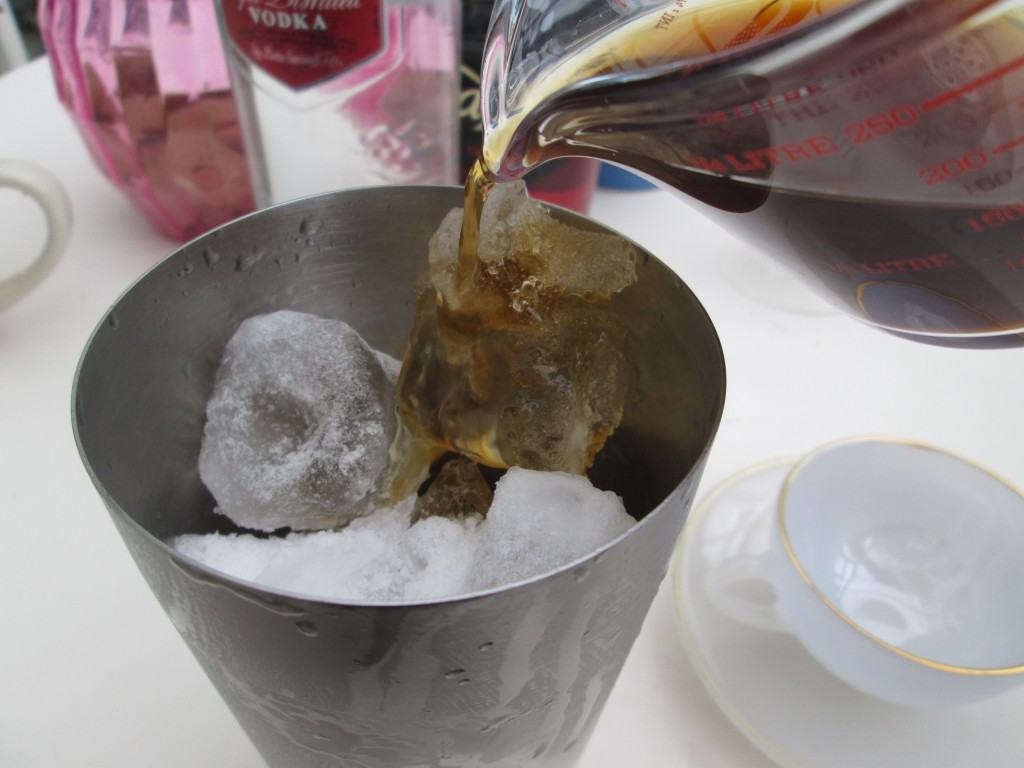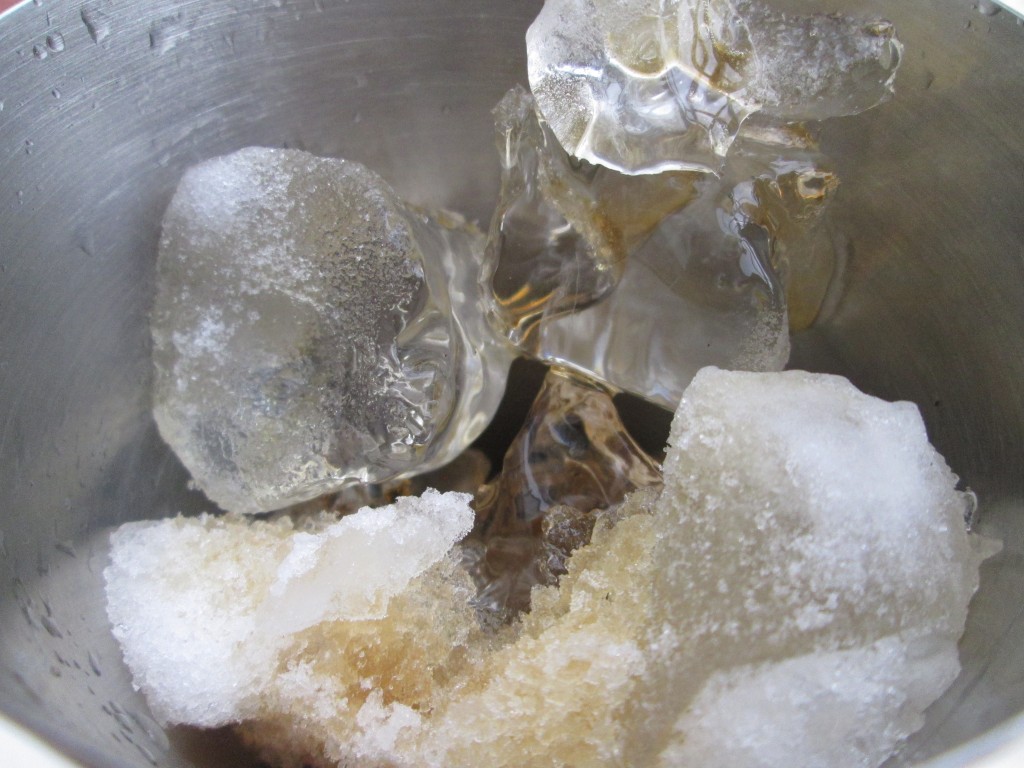 Next, give it a really good shake to chill everything beautifully then pour into an appropriate glass.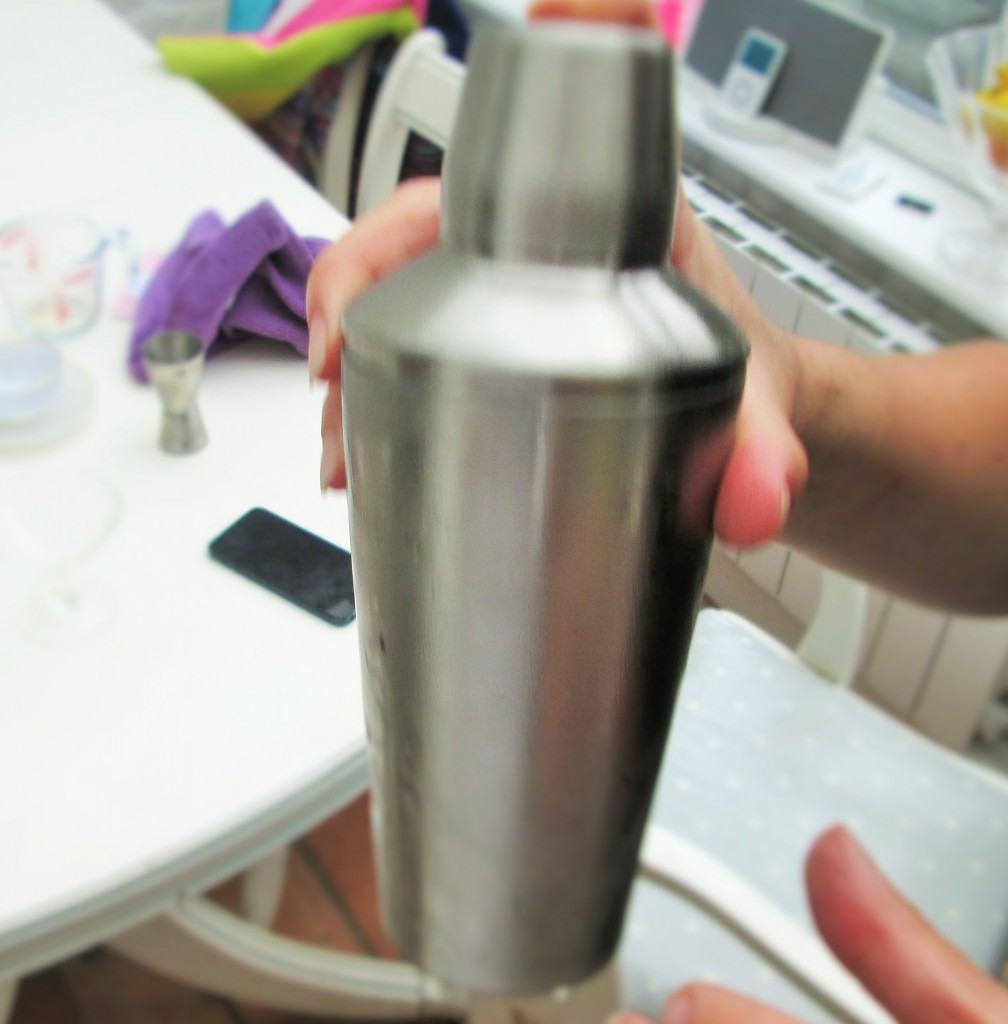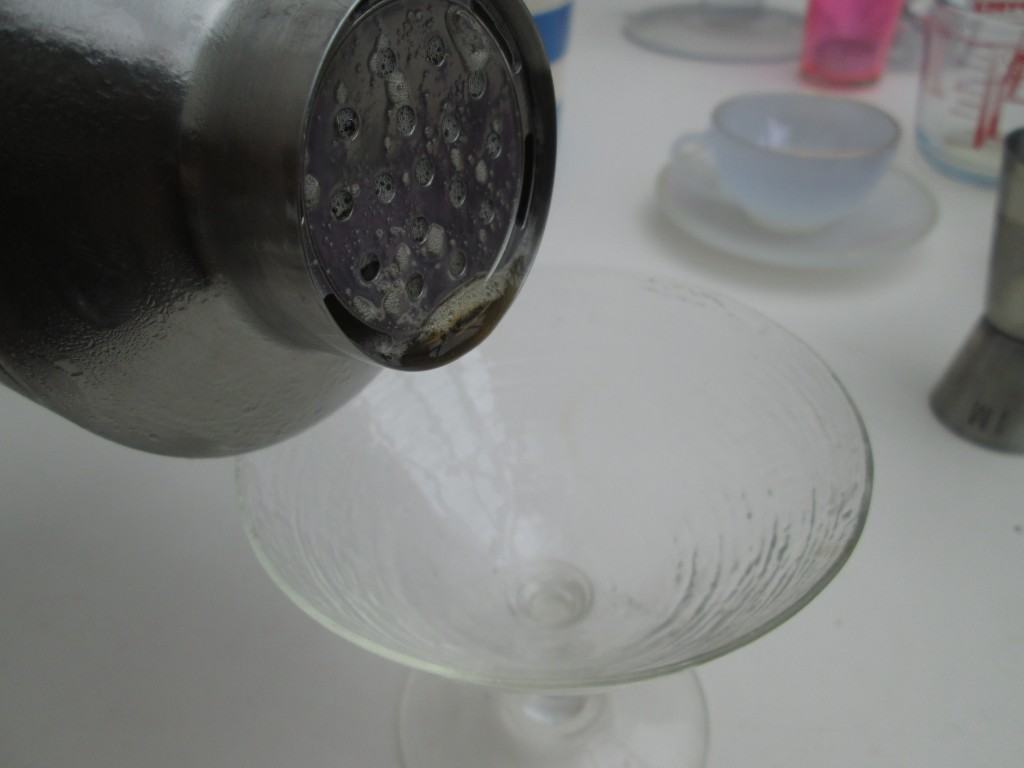 I am not a cocktail snob or purest, so this is probably not the correct glass, but I love them, they are tiny, delicate and belonged to my much loved Grandmother, Vera. And lets face it, it would be just as good served in a tiny espresso cup, or a bloody pint glass for that matter, because its delicious.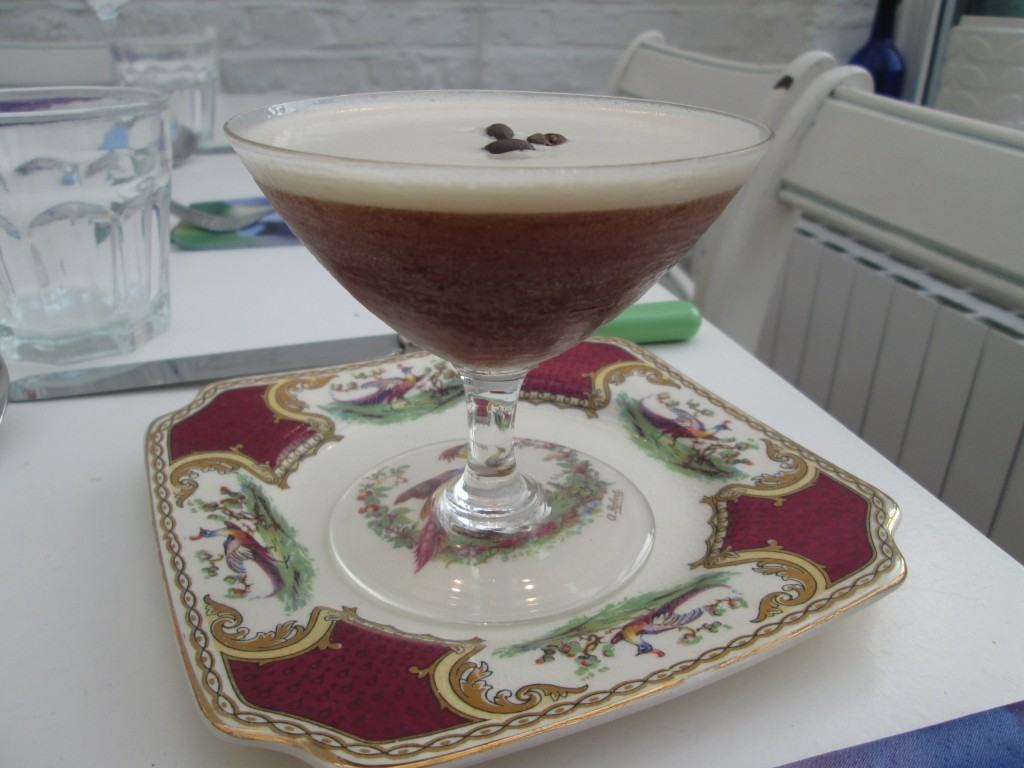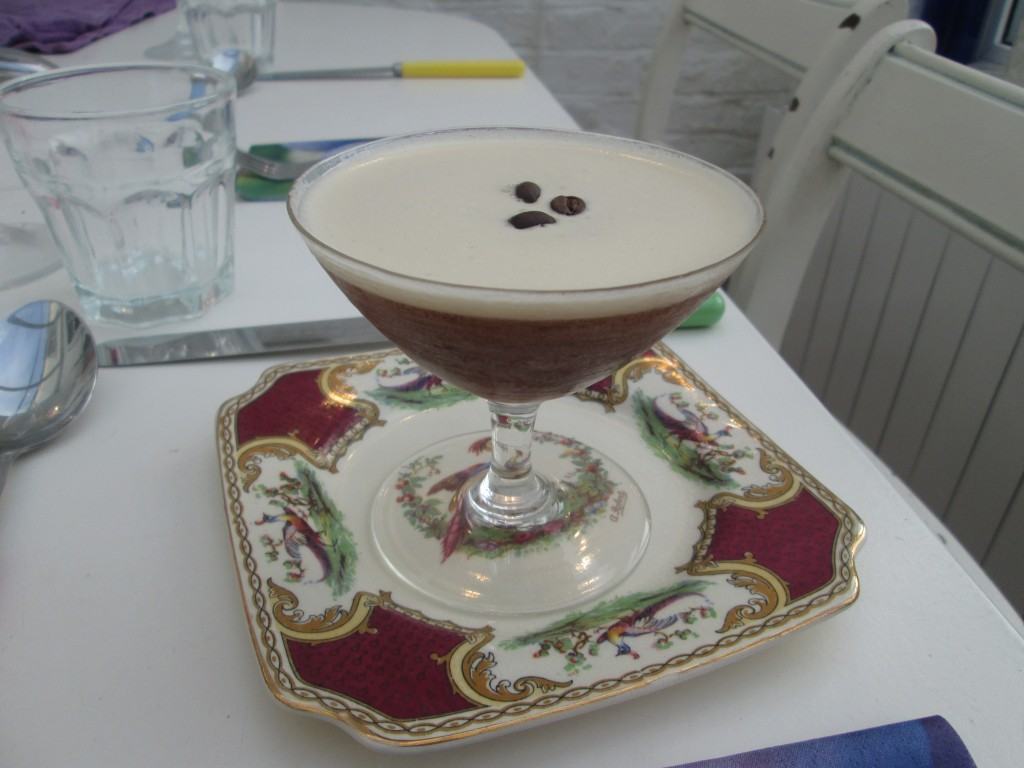 Once shaken the drink develops a wonderful foamy crema. Garnish your elegant cocktail with three coffee beans and sip at your leisure.
I hope you like it, and no need to save it for Friday's.
Lucy x
Espresso Martini Recipe
You will need a cocktail shaker, ice and coffee beans to decorate, and a fancy glass of some nature
Serves 1
25ml Tia Maria or Kahlua
25ml freshly made espresso or strong coffee
50ml vodka
First make some strong coffee using the coffee machine of your choice, then allow to cool.
Measure 25ml of Tia Maria or Kahlua into a jug, add 25ml of the cooled coffee and then the 50ml of vodka. Put plenty of ice into a cocktail shaker then pour over your cocktail ingredients. Give it all a good shake then pour into a fancy glass, garnish with three coffee beans.