Autumn Rickey Recipe
Look, I know it's not autumn, but after the weather we've had in London this week, who bloody knows what season it is. It's been wonderful, if a little confusing and slightly scary with half an eye on global warming. However, it's back to drizzly greyness now March is here so I think we all need cheering up. And I can think of no better way than with an Autumn Rickey. Even though it's still winter. Apparently.
This wonderful, not terribly seasonal cocktail is delicious. It's a blend of smokey bourbon, rich maple syrup and fresh lime; it's so refreshing and if the warm, spring like weather ever returns this will be just the drink for you. In the meantime, drink it any way. This is a simple drink, there's no need to even dirty the cocktail shaker for this. Just get a lovely long glass, add your ice then stir away for this very late or incredibly early autumn treat. Clyde's a real bourbon fan so I made sure I had a good slurp before handing it to him to finish it off. And finish it off he did.
It's Friday, February has finally gone so let's celebrate with an Autumn Rickey.  It's warming, as the temperature has dropped, and fresh to remind us that spring is, finally, on it's way.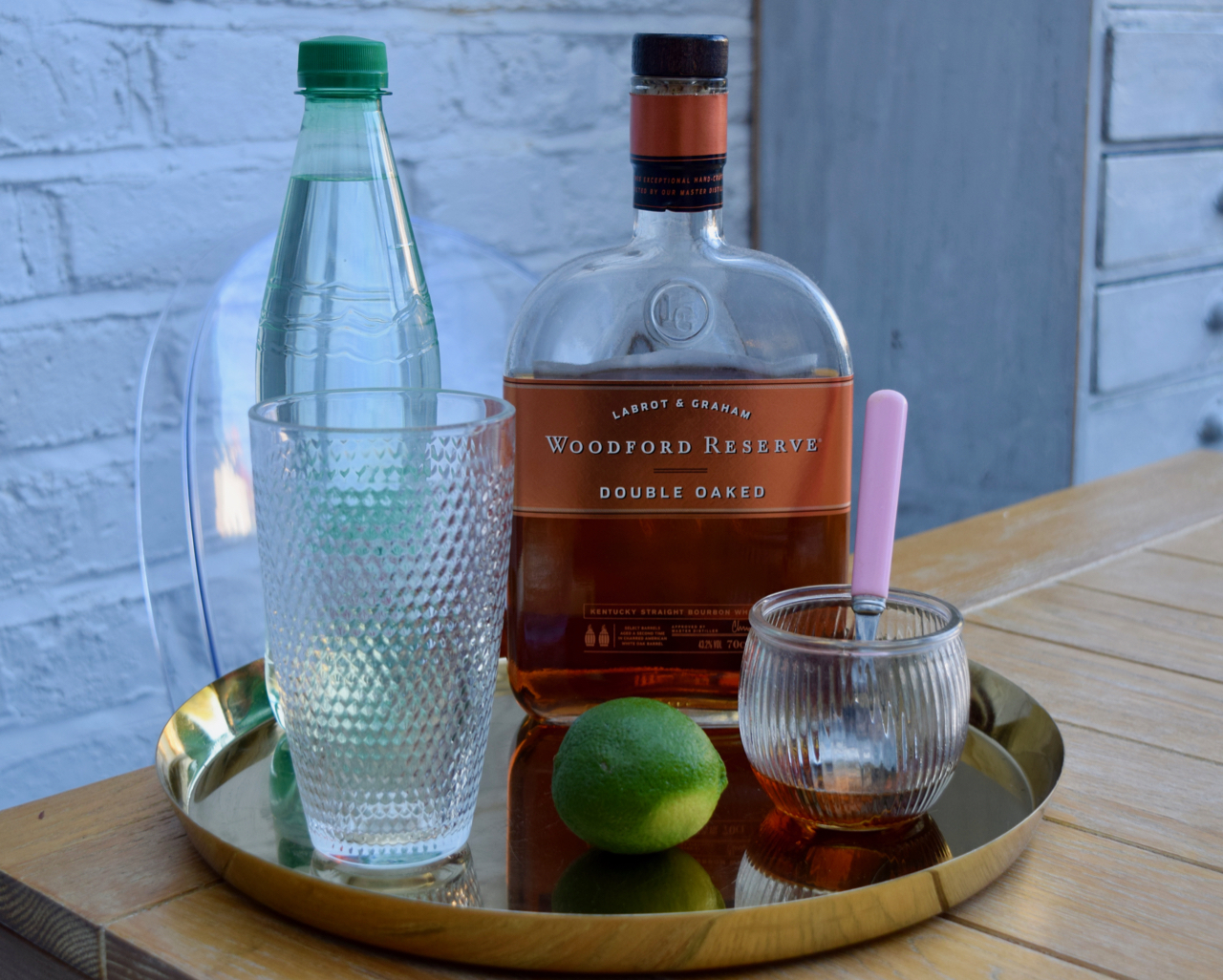 Despite the fact it's spring this Rickey really does live up to it's name with the autumn colours in the line up. I am still hacking through Clyde's Woodford Reserve when he's not looking *don't tell him*.
Make a start on this treat of a drink by adding ice to your tall glass.
Next, add two slices of fresh lime to the glass, tucking them in amongst the ice.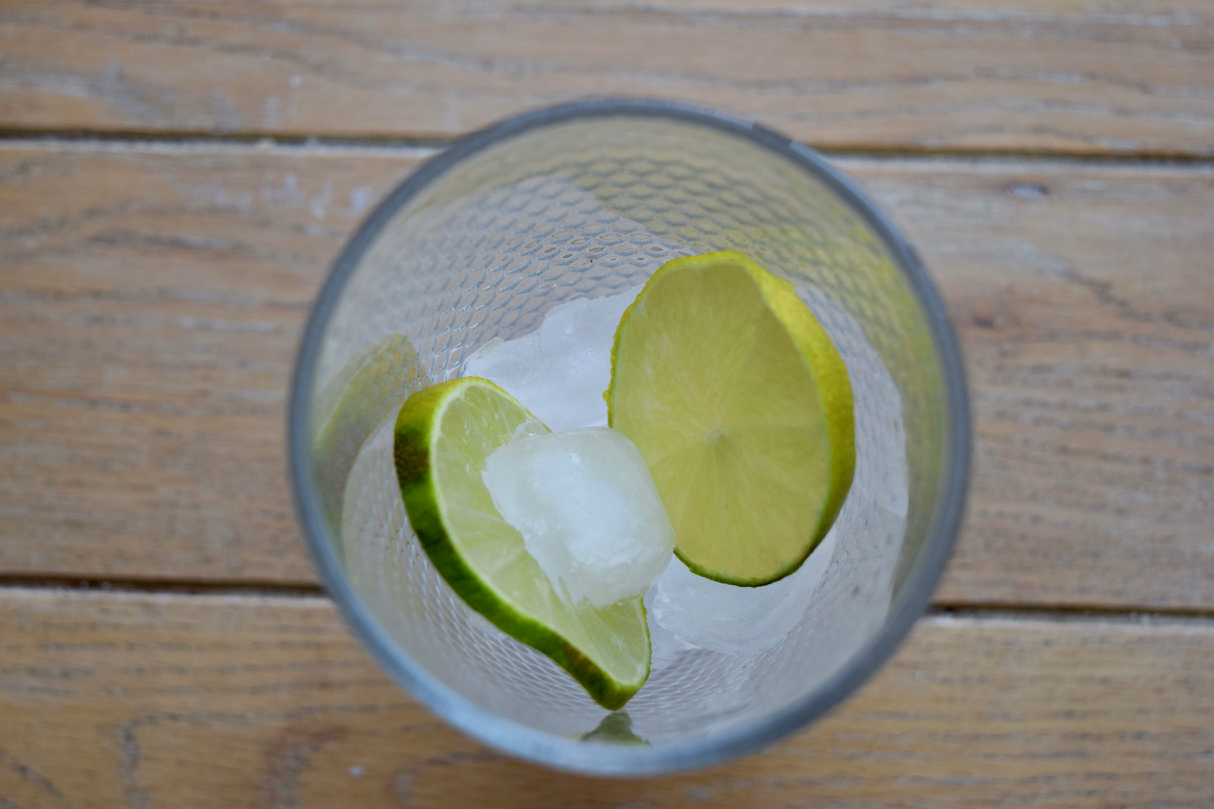 Now, measure in the bourbon, maple syrup and fresh lime.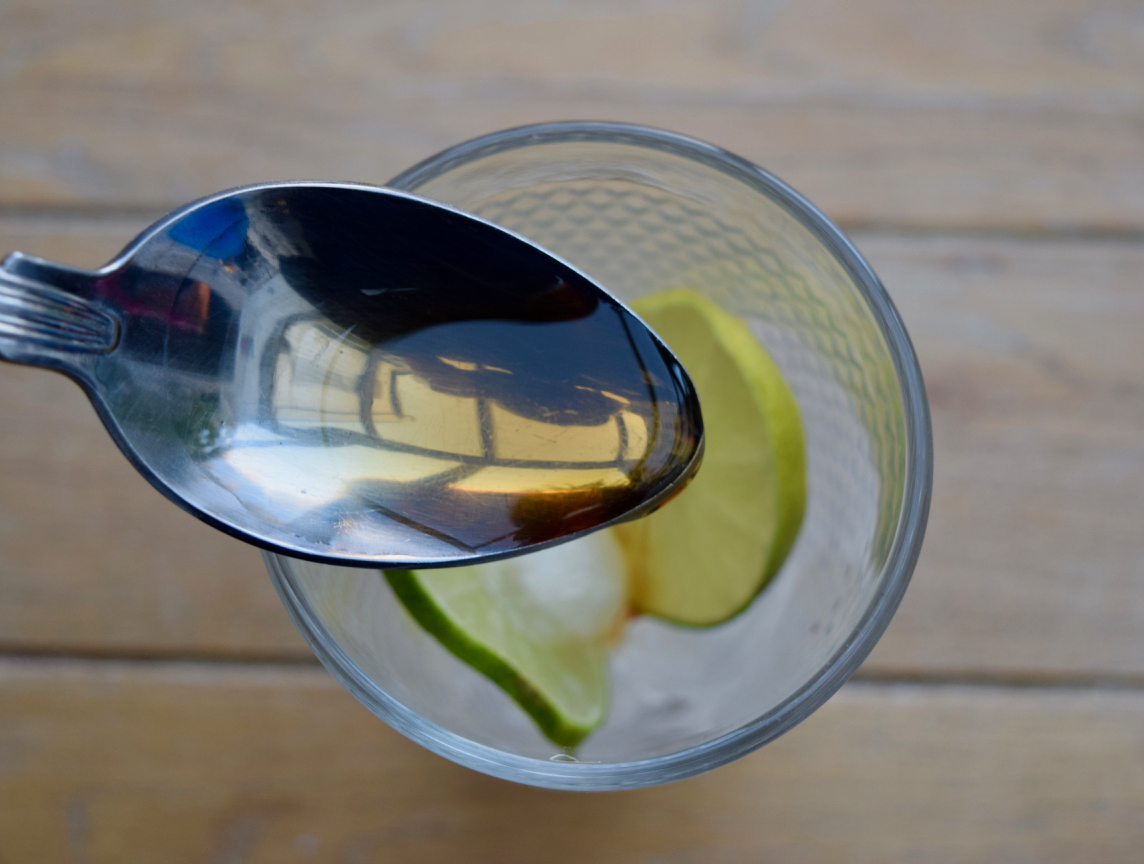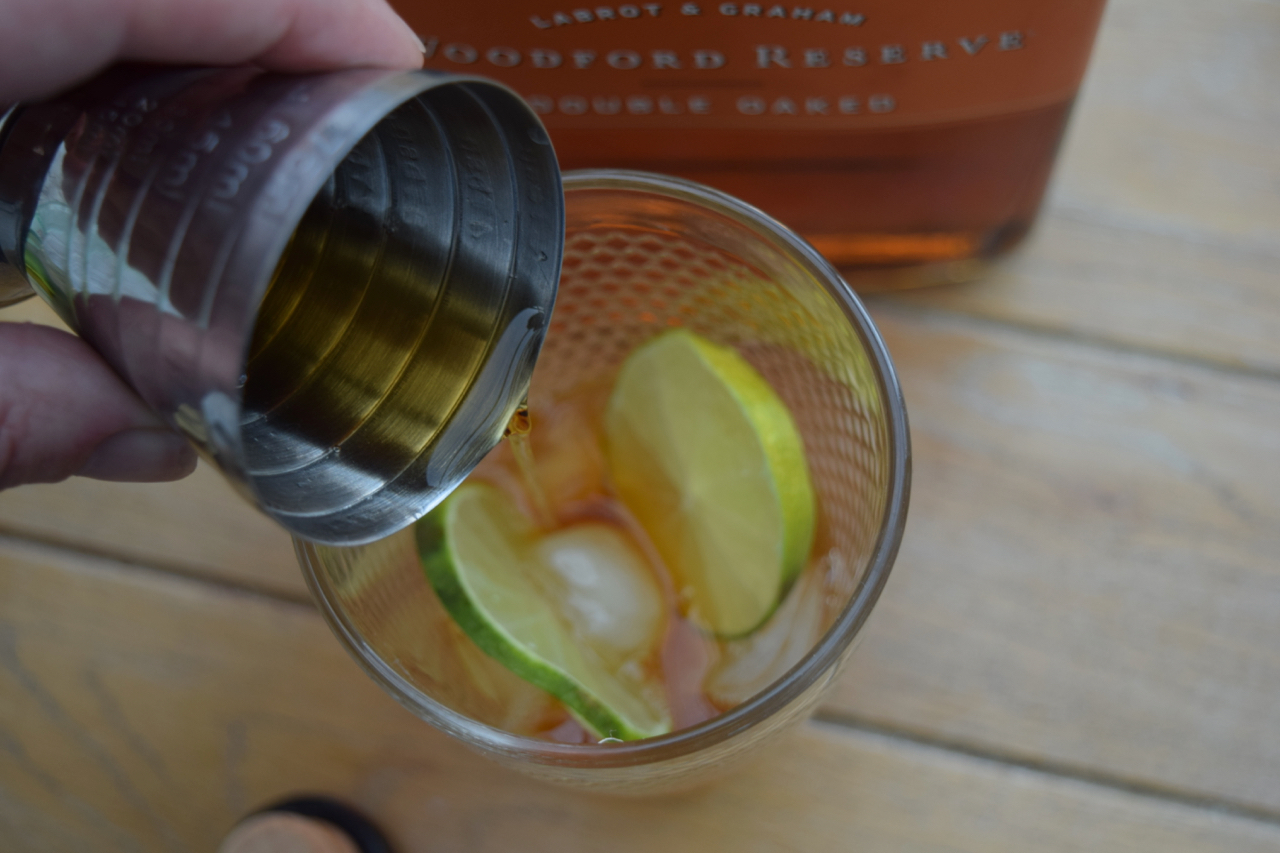 Give this a little stir then top up with some soda or fizzy water and stir once more, for luck.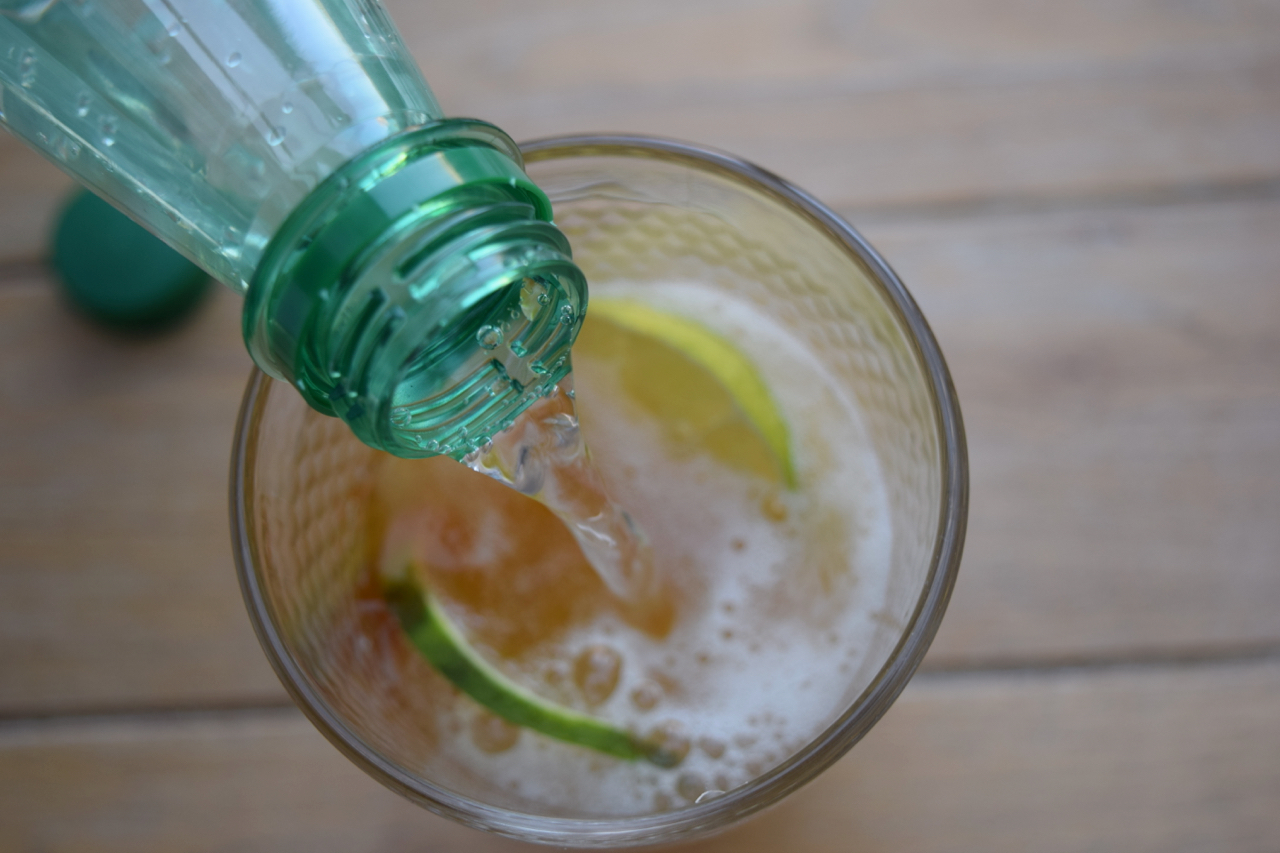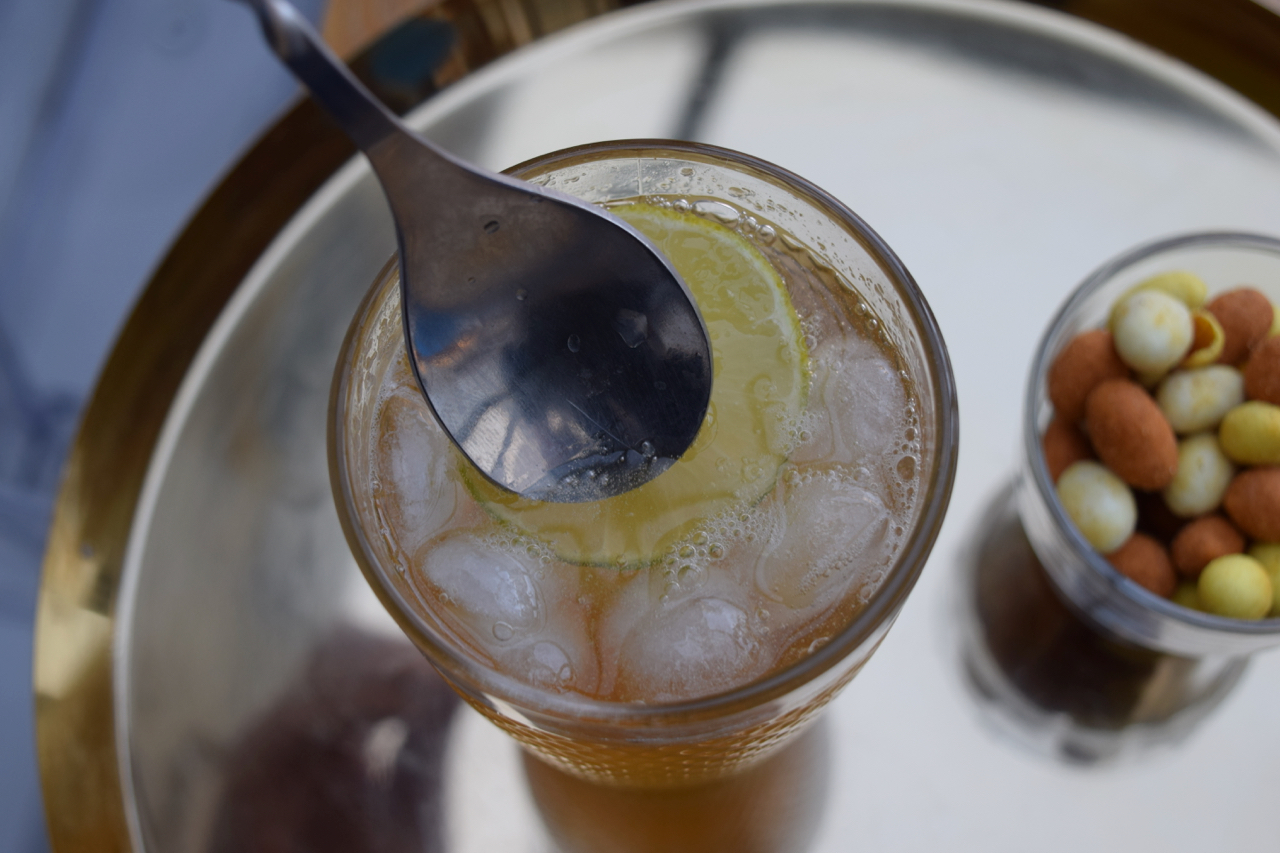 Now you are one small bowl of coated peanuts away from enjoying this Autumn Rickey. And enjoy it you will. I did, but then I have yet to make a cocktail I haven't enjoyed.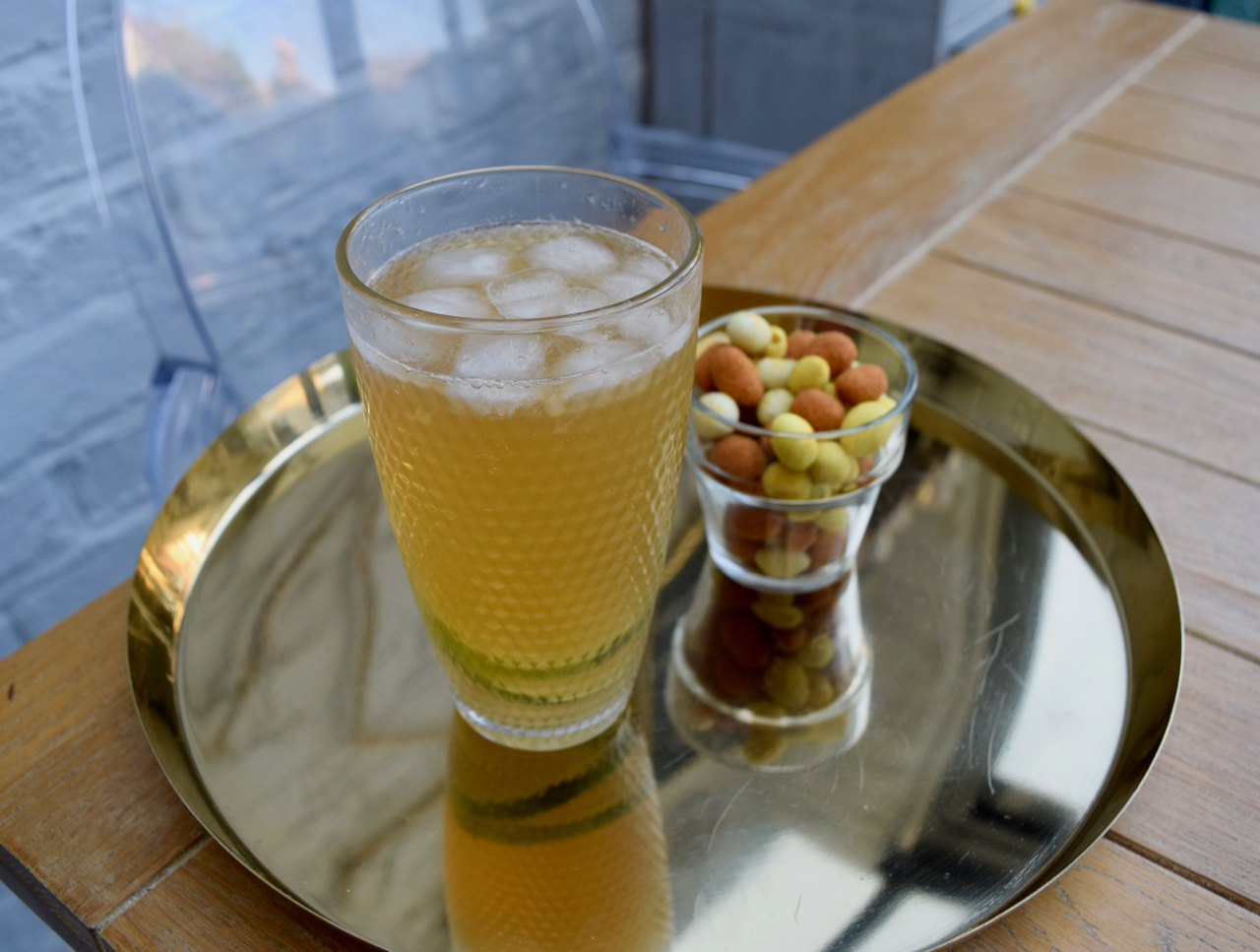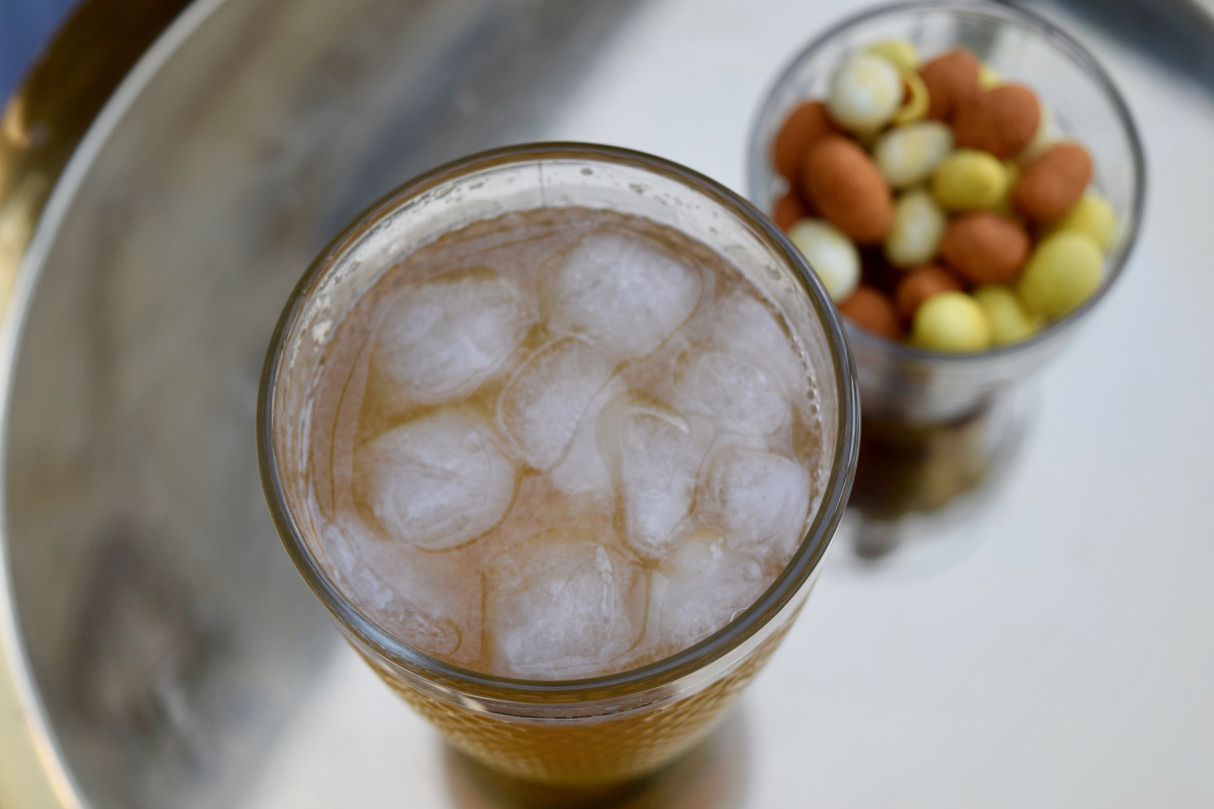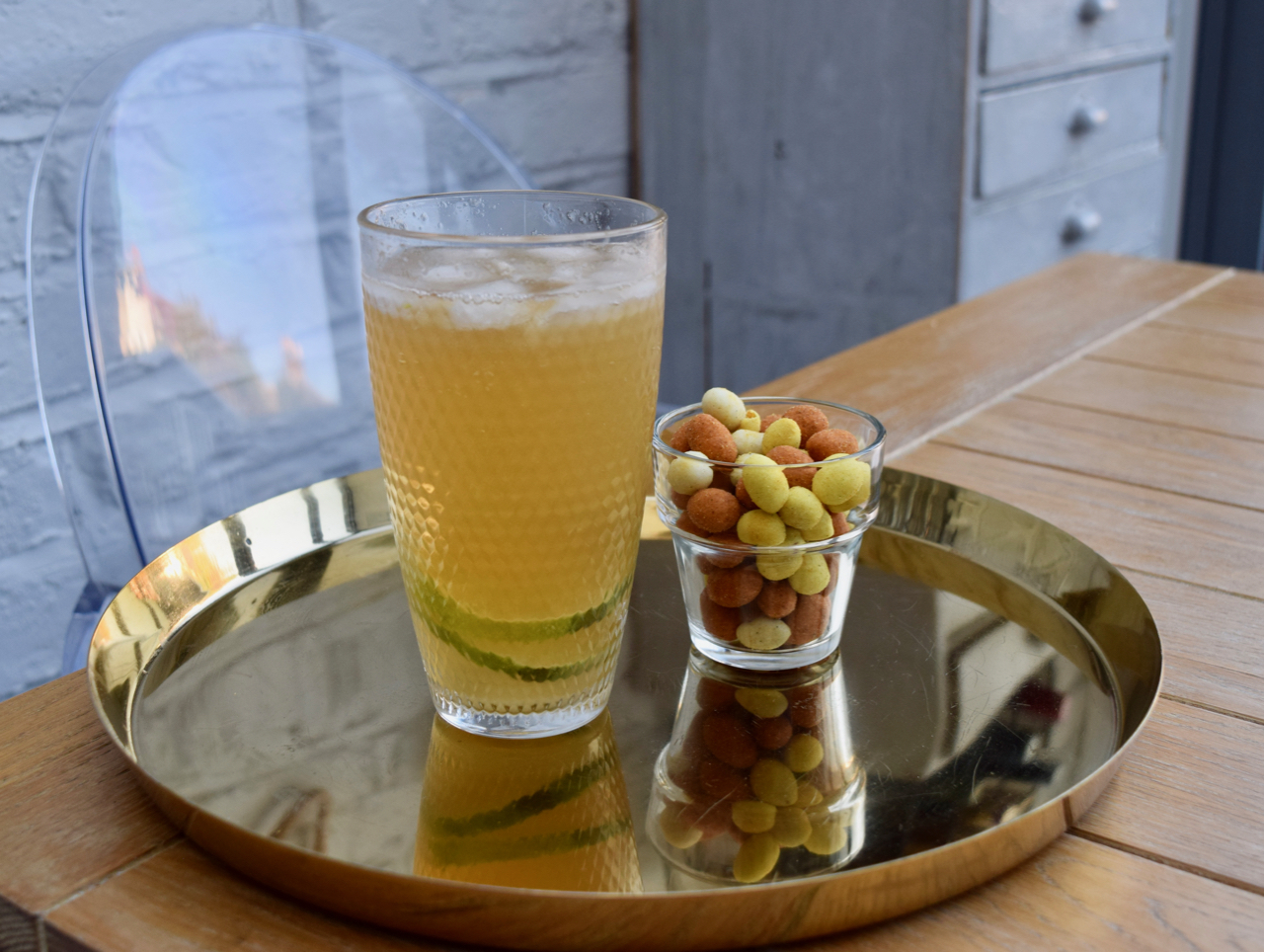 I am all for buying seasonally, but when it comes to drinks, I will happily drink a Snowball in June given half the chance. This Autumn Rickey is a great drink to welcome in March and a step or two closer to spring.
Have a wonderful weekend.
Lucy x
Autumn Rickey Recipe
Makes 1
You will need a tall glass and a spoon
Ice
2 slices lime
1 tablespoon maple syrup
25ml fresh lime juice
40ml bourbon
Soda or fizzy water to top up
Take your tall glass and add some ice and tuck in the slices of lime. Measure in the maple syrup, lime juice and bourbon.  Stir well then top up with fizzy or soda water. Stir again then sip and love.