Espresso Old Fashioned Recipe
When I was younger I was very much a tea drinker, coffee was reserved for when the need to stay awake was imperative. Now, however, it's a different story. I occasionally have a Matcha *ooh get me* but I can't seem to get through even the most basic of tasks until I've had at least two Americano's. As this week Lucy Loves seems to have been quite caffeine heavy, I thought, what the Hell, what's one more shot into the bargain. So it is with great and slightly shaky-I've-had-too-much-coffee pleasure I present today's Friday Cocktail, the Espresso Old Fashioned.
I can not get enough coffee. This is evident if you look at the A-Z index under C for Coffee or E for Espresso, there's quite a weighty selection. I love to drink coffee, spoon it into buttercream for cake or brownies, fashion it into a pud or even pep up a smoothie. There's always time for a coffee, except after 3pm if I want to sleep at night but especially in an Espresso Old Fashioned. This is a heady mix of coffee, bourbon and bitters. I bought the slightly aniseed flavoured Peychaud bitters when we went to America but you can get them from Amazon too. This cocktail has a lovely warmth, while still being super drinkable and with a lovely kick. Bourbon is a very popular drink in our house, but luckily I was the only person at home when I made this comforting drink, so got to enjoy this all by myself. Even though it was only 10.30am on a Sunday and I certainly should not have been drinking. Such are the perils of food/cocktail blogging, always taking one for the team.
What a wonderful way to end my Lucy Loves – Coffee Week edition. Sipping this Espresso Old Fashioned with the prospect of the weekend sprawling ahead of us. Utter caffeine and Bourbon induced bliss.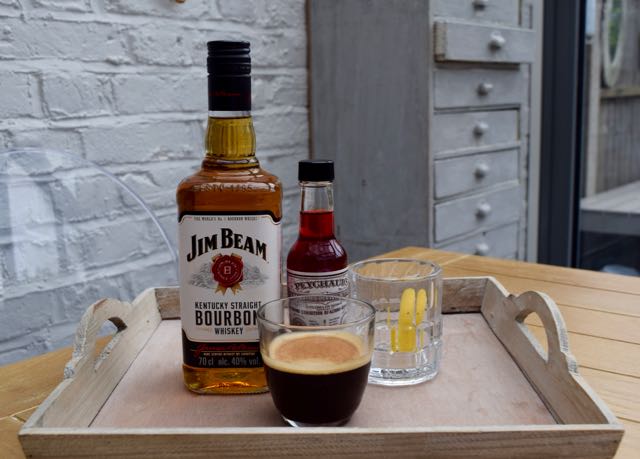 In a super disappointing turn of events, I had to go and buy this bottle of Bourbon as Clyde had drunk all of his favourite spirit. How bloody selfish, honestly. I'm glad I did though, as this Espresso Old Fashioned is definitely worth the out lay. On a side note, I forgot the sugar syrup in the line up, and I wasn't even hungover, how shameful.
Make a start with this by making a good shot of espresso coffee and leaving it to cool. Then take your cocktail shaker and add a big handful of ice.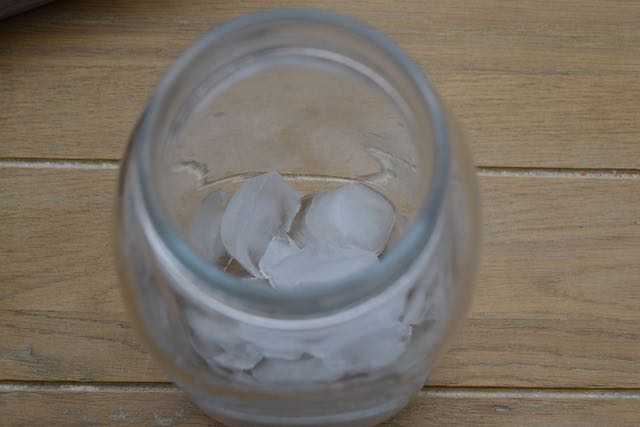 Next, pour in 50ml of the now cooled coffee.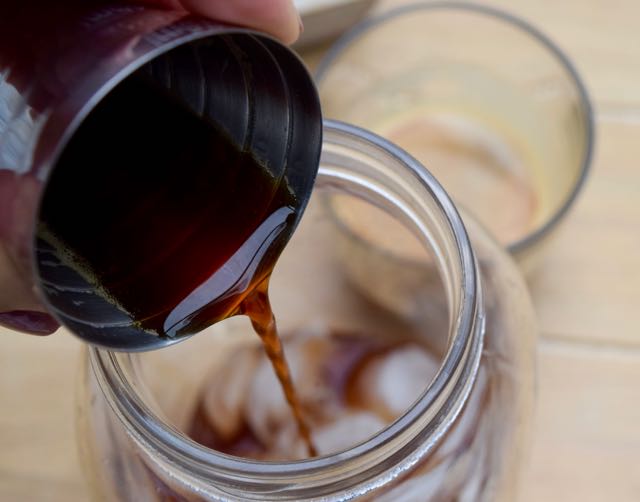 And then the brand new shot of bourbon and the forgotten sugar syrup. Adding oomph and sweetness.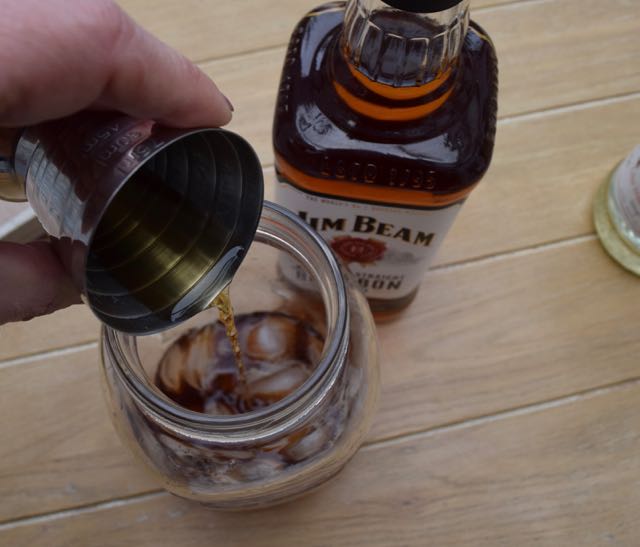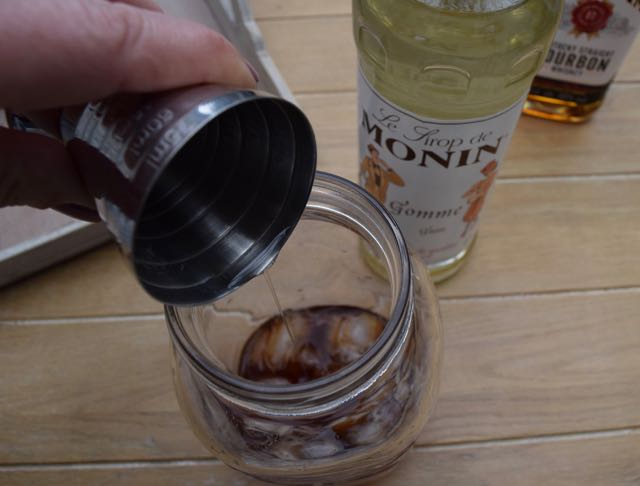 Now a final dash of Peychaud bitters for a touch of aromatics and wonderful flavour then shake until chilled and divine.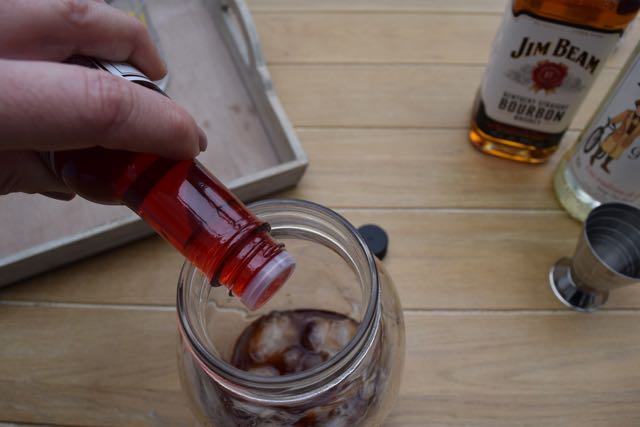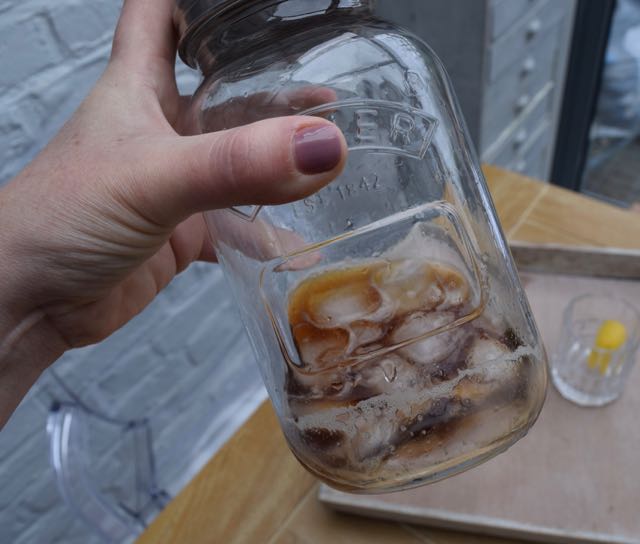 We have a lovely new nail bar in East Sheen, which I have been taking full advantage of. They even manage to make my pigs trotter hands look quite respectable.
Pour the chilled cocktail into a tumbler filled with some more ice.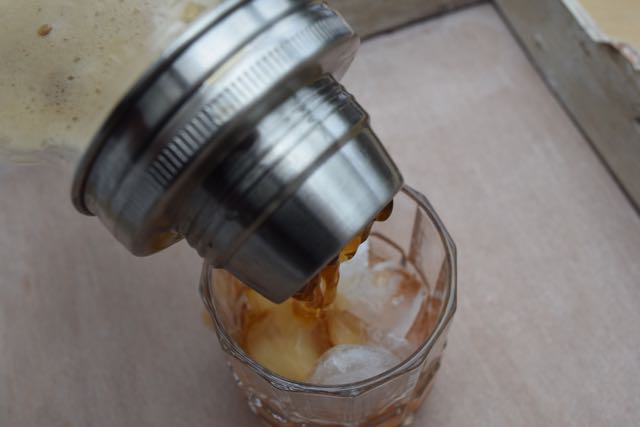 To finish the cocktail, take an inch long slice of lemon peel and twist over the cocktail to release its lemony oils, then run the zest around the rim of the glass for extra flavour.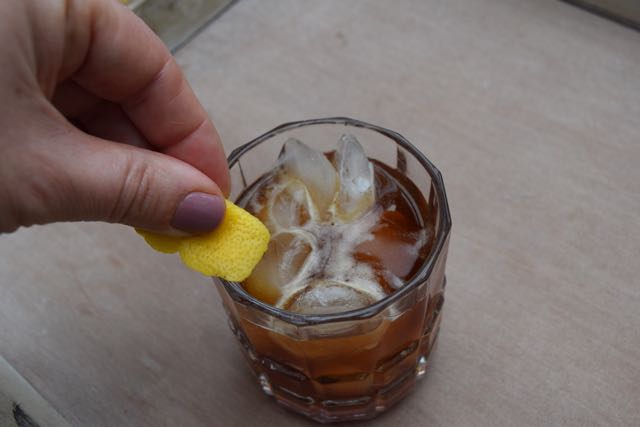 Serve, of course, with some nuts on the side. Honey roast peanuts being a huge favourite of mine.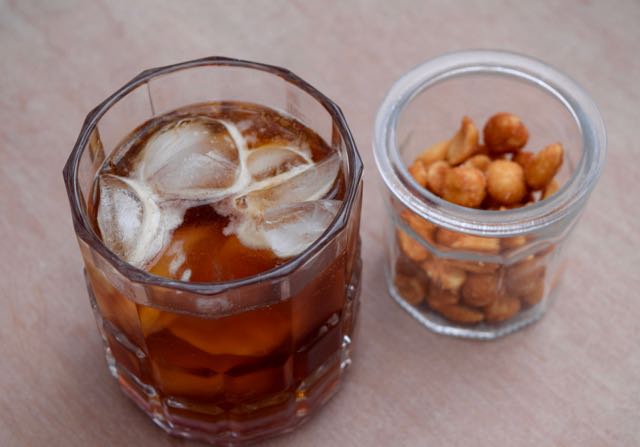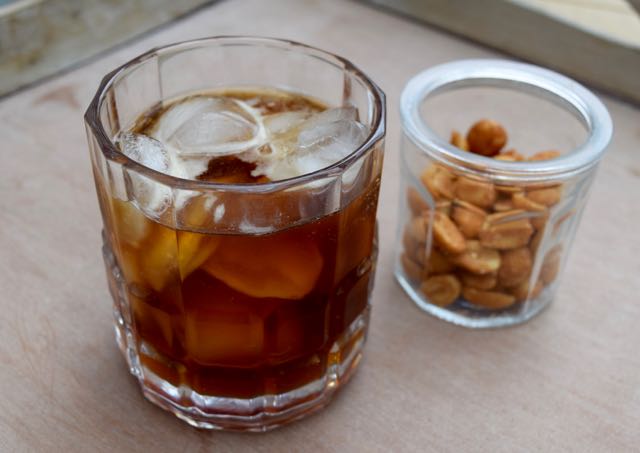 I can't sing the praises of an Espresso Old Fashioned more highly. Drinking this I felt quite the sophisticate, despite the fact I still had my pyjamas on. What a catch I am.
Happy Cocktail Friday to you all.
Lucy x
This post contains an affiliate link to Amazon. If you happen to buy via this link, Lucy Loves will receive a tiny commission, at no additional cost to you, to use towards maintaining this blog. 
Espresso Old Fashioned Recipe
Makes 1
You will need a cocktail shaker and a tumbler or Old Fashioned glass
50ml espresso coffee, room temperature
25ml bourbon or rye whiskey
1 teaspoon simple syrup
A dash of Peychaud's Bitters
An inch lemon peel for the rim of the glass
Ice for the shaker and glass
Take your cocktail shaker and add a big handful of ice. Pour in the coffee, bourbon, simple syrup and finish with a dash of bitters. Shake until the cocktail is chilled then pour into a glass over more ice. Twist the lemon peel over the glass to release the lemon oils into the drink then run the peel around the rim of the glass then throw away. Sip and fall in love.