Blue Mule Recipe
Given the fact I have been supervising minor underage drinking in our house for a few years, I do feel I am somewhat of an expert on what the youth like to drink. Obviously I never let Ben drink loads prior to being 18, but my theory is if you let them have a little drink at home, with the family, alcohol won't seem forbidden or exciting. With that in mind I have a brilliant arsenal *not my favourite word as a Spurs fan* of punch style drinks which are fruity and usually quite colourful. With Ben now away at university he is probably necking pints and drinking more Jagermeister than you can shake stick at, however, in honour of his first Freshers Week, this week's Friday Cocktail is a Blue Mule.
I thought I had a full bottle of the little used Blue Curacao in my drinks cupboard, but clearly someone *Ben and pals* had been hacking through it. It looks like a teen drink because of the random colour, but it is actually a rather fresh tasting orange based liqueur. Mixed with vodka and topped up with some spicy ginger beer, this rather childish looking drink is actually rather delicious. It's fresh tasting, with a touch of warmth from the ginger, and oh so drinkable. I bought another bottle of the Blue Curacao and made a couple of jugs of Blue Mule for the departing Freshers last week. It was inhaled, probably because it's delicious, drinkable, colourful and because it was free – the teens do love a free drink.
Even though this Blue Mule does look like something you'd buy by the litre from the corner shop, looks can be deceptive. I have no shame, as you may have gleaned, however, the Blue Mule can be drunk without any embarrassment as it's grown up flavour outweighs it's childish appearance.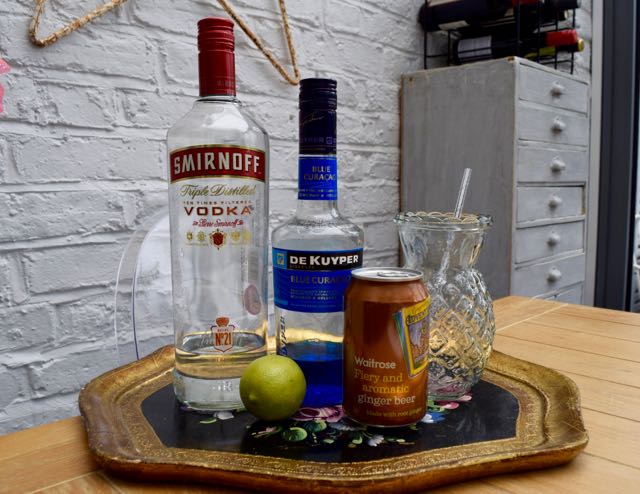 As you can see the Freshers had also been ploughing through my vodka, I am looking forward to having a slightly fuller drinks cabinet since Ben's move down the A3. This is quite a nice long drink and I love my new pineapple glass for this as it's a great size.
Make a start by adding a large handful of ice to your festive looking glass.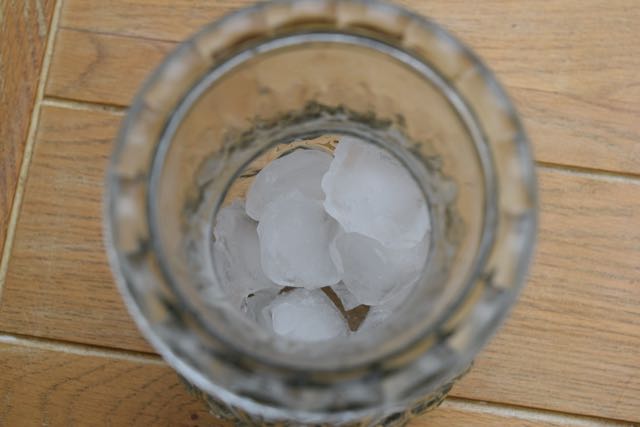 Next, pour in the Blue Curacao and the vodka. Both pack a wonderful punch, filled with citrus flavour.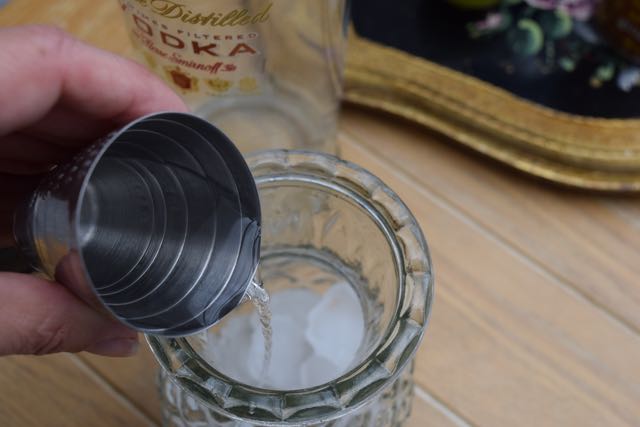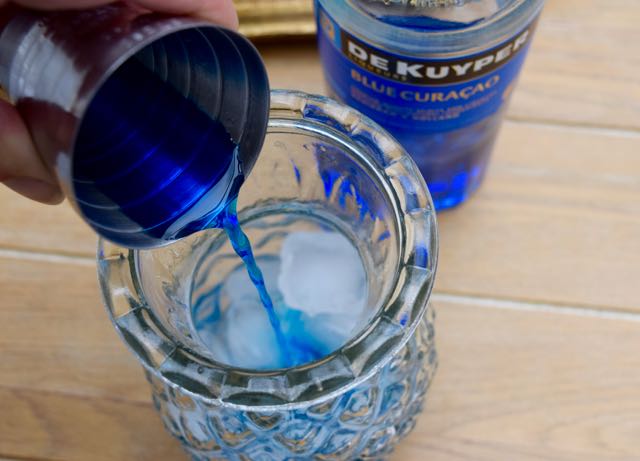 Next pour in the tablespoon of lime juice for added freshness.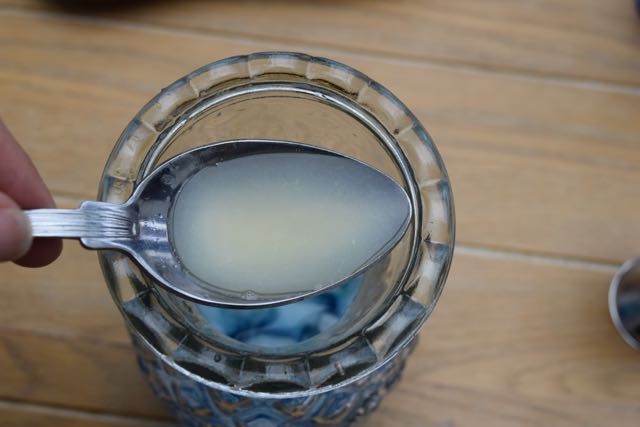 Now top up with as little, or as much ginger beer as you like. At least 100ml is fab here.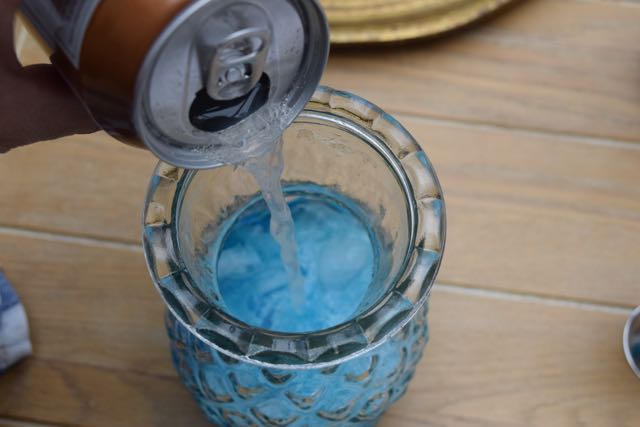 Stir, then in a flourish of garnish add a slice of fresh lime and a couple of fresh blueberries.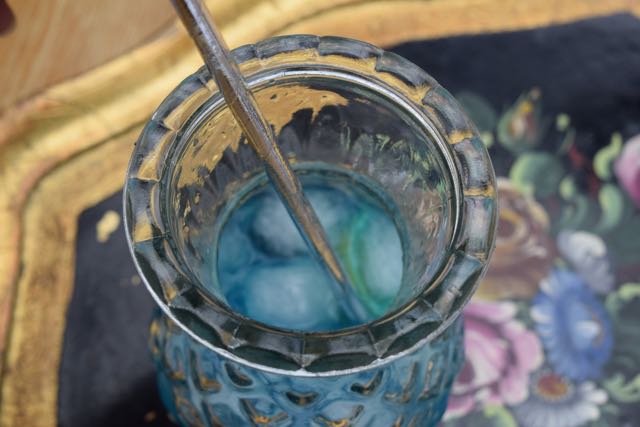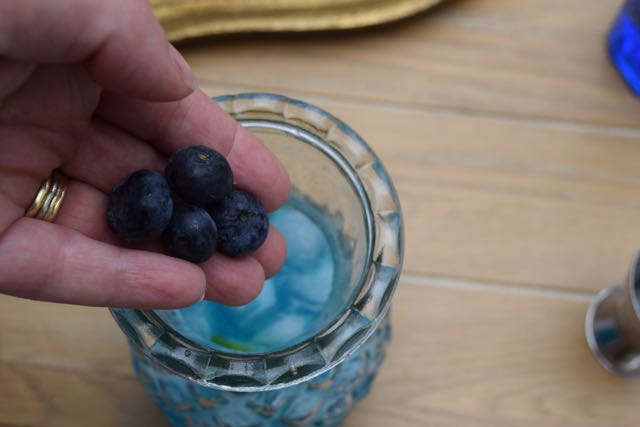 Now it's ready for chugging, if you are a youth, or elegantly sipping if you are an adult-ish. Or the other way round, it's up to you.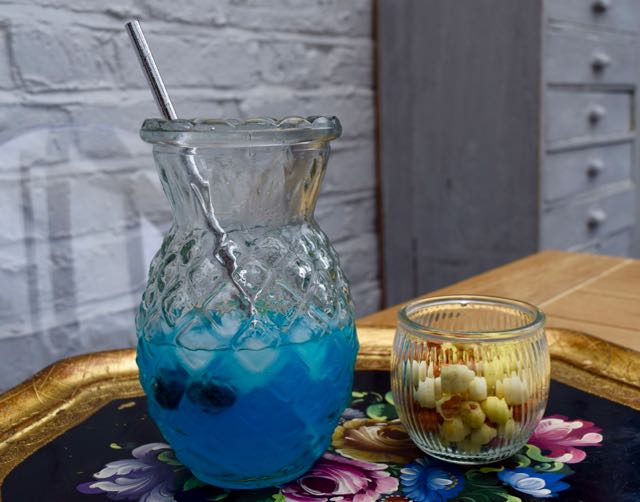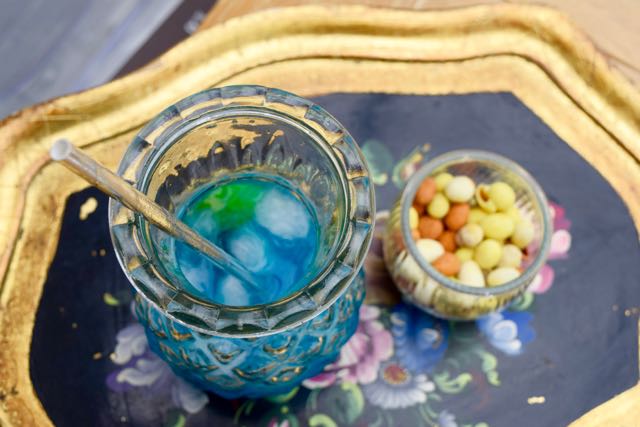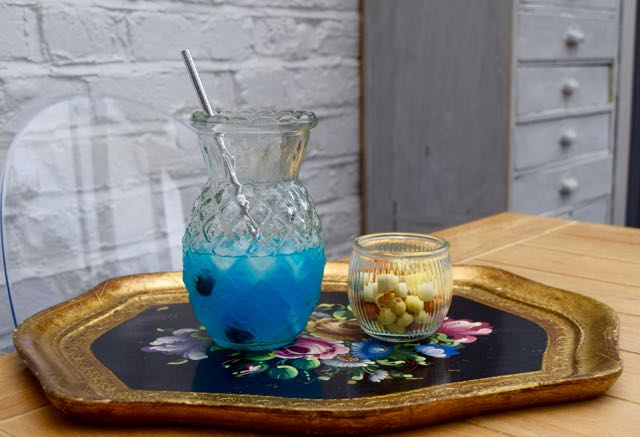 I didn't go to university so feel I rather missed out on all the fun of the Freshers Fair. Ben has been out on the lash ever since we dropped him off last Saturday and I am led to believe that's what Fresher's Week is all about. I am certain, aged 18, I went out every night of the week, however, it was slightly more frowned upon when you didn't actually get a degree at the end of it.
Have a lovely, restful weekend, unless you are a Fresher, of course.
Lucy x
This post contains an affiliate link to Amazon. Should you make a purchase via this link, Lucy Loves will receive a small commission, at no extra cost to you, to fund my future ramblings.
Blue Mule Recipe
Makes 1
You won't need any exciting equipment for this, just a lovely glass
50ml vodka
25ml blue curaçao
1 tablespoon lime juice
100ml ginger beer to top up, you may need a splash more
Blueberries and a slice of lime to garnish
Take a large glass and add a handful of ice. Next pour in the vodka and blue curaçao then the tablespoon of fresh lime juice. Top up with ginger beer, stir, then garnish with some fresh blueberries and a slice of lime. Sip and enjoy the youthful flavour.
SaveSave
SaveSave
SaveSave
SaveSave