Golden Syrup Cake Recipe
Golden Syrup is one of my most favourite things in the whole world. Second, of course, to my family, the dog, peanut butter and Pinterest. It is a childhood favourite which has stayed with me, and I still can't resist licking the syrup spoon, like a child, when I am baking with it. I hoard the wonderful iconic Lyles tins and use them as plant pots. I do have a worryingly large collection of these tins which doesn't bode well for the type 2 diabetes in old age. Health issues aside, today I am sharing with you this wonderful Golden Syrup Cake recipe, because sometimes only a big slab of dark syrup sponge will do.
This wonderful cake comes to me via Nigella Lawson and her Feast book, with thanks. However, she strangely titles her cake, Honey Cake, regardless of the lack of honey in it. The cake is based on the Jewish Honey Cake recipe which is predominantly baked during Rosh Hashanah and given as gifts. I would be loathe to give this away too quickly, as it's absolutely delicious and too good to just hand out on a whim. However, it does make a large 9 inch cake with fantastic keeping qualities, so if you did feel you had to share, you could maybe part with a quarter of it and keep the rest.
The cake is dark, crumbly, but not dry, and seems to get better with age. I adore it buttered, because I adore anything buttered, but according to Nigella, this soft round of syrup based delight is also perfect as a dessert served warm with a toffee sauce. And who am I to doubt her expertise in this area. I managed to whip this up without a mixer and just a few bowls, in the war zone which is my kitchen, so I can safely say it's a nice simple recipe, with simple ingredients but with huge rewards.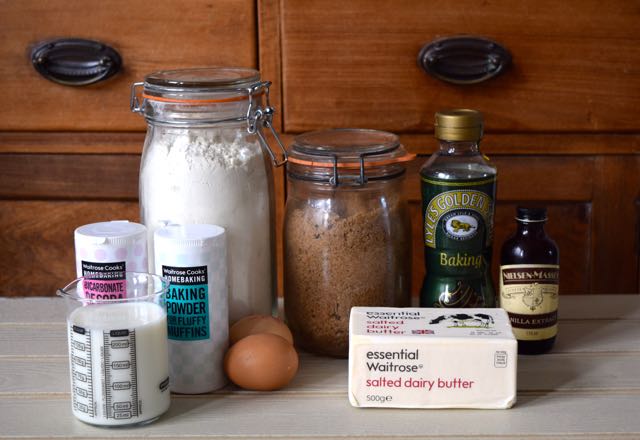 Here's the ingredients for this sweet, delicious cake. Minus the mixed spice, which I left out because it is in a box in our spare room under at least 100 other boxes. I didn't miss it in this batch of the cake, so I have listed it as optional, but do include it if you like the added flavour.
Make a start by lining or buttering your 25cm or 9 inch cake tin and by pre heating your oven to 150 degrees fan assisted.
Next, take a large bowl and add the plain flour, baking powder, bicarb and soft brown sugar.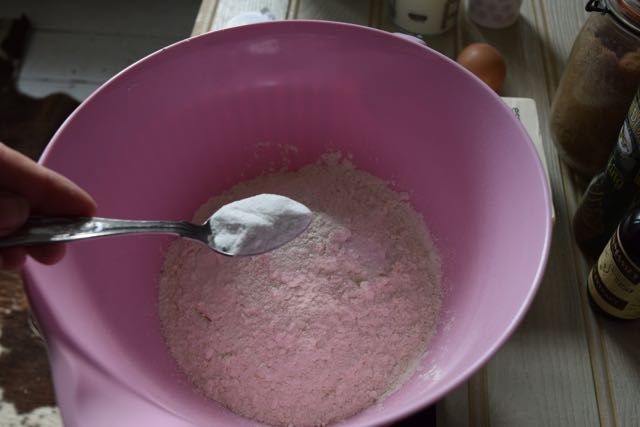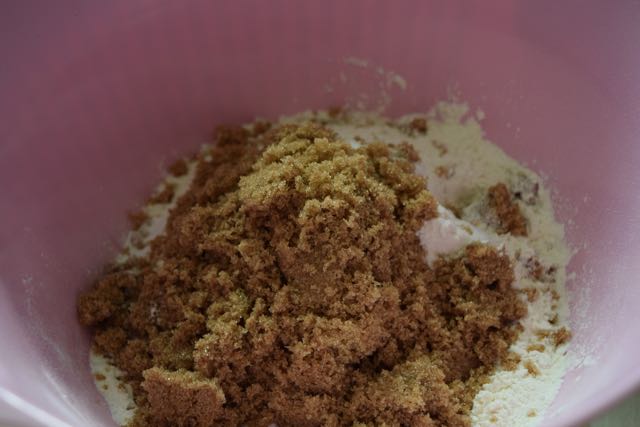 Give it a little mix then take another bowl and add the butter and golden syrup.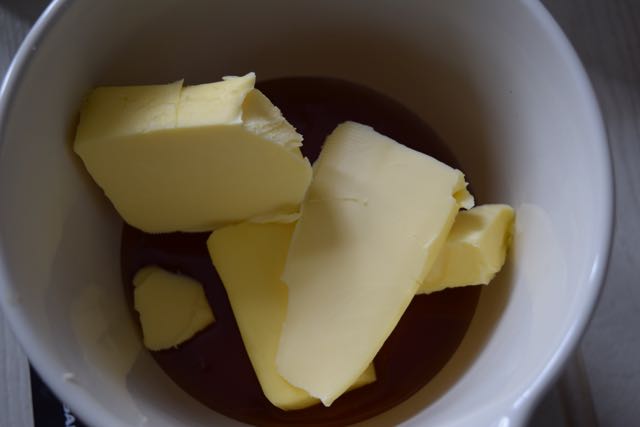 Either melt this in the microwave for 2 minutes or over a pan of simmering water.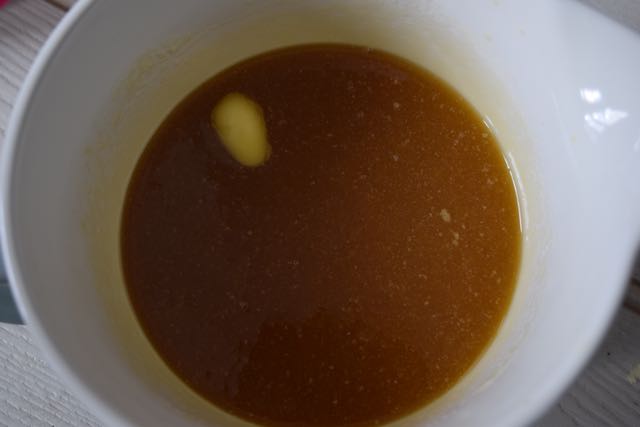 Measure out your milk and vanilla extract then pour these into your butter and syrup lava and give it another little mix.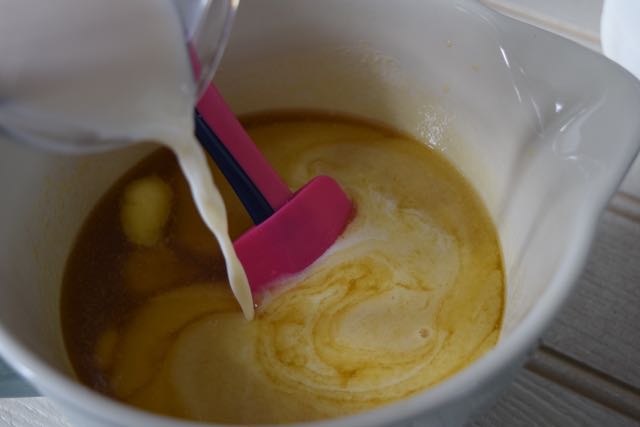 In a final flourish, pour the wet mixture into the dry ingredients, along with the two beaten eggs and give the whole lot a whisk until smooth and lump free *unlike me*.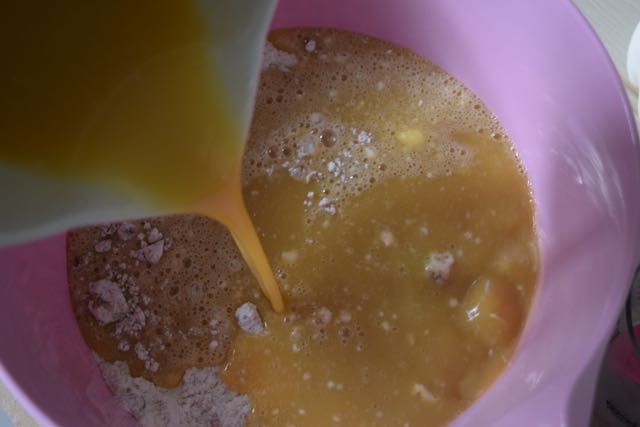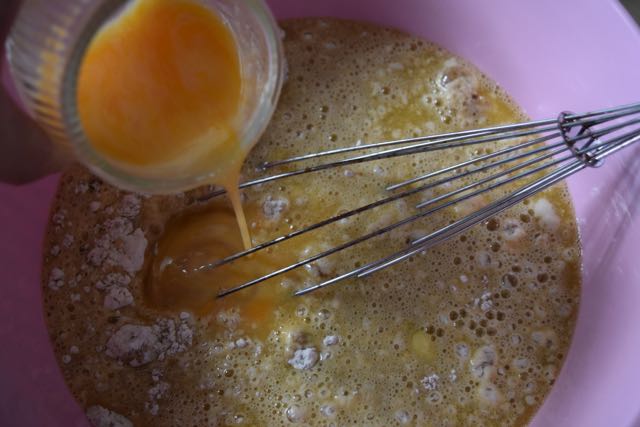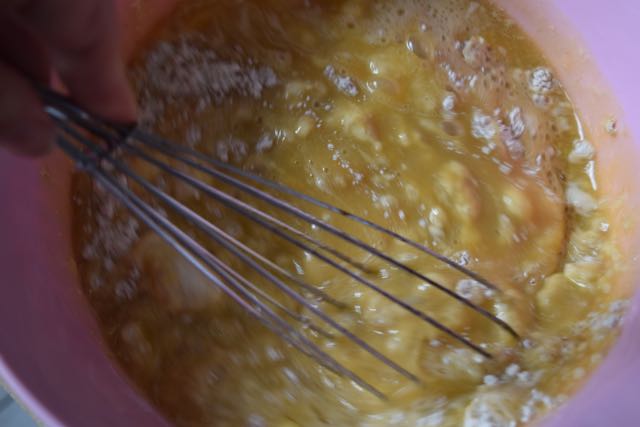 Pour the batter into your lined/buttered cake tin and pop in the oven.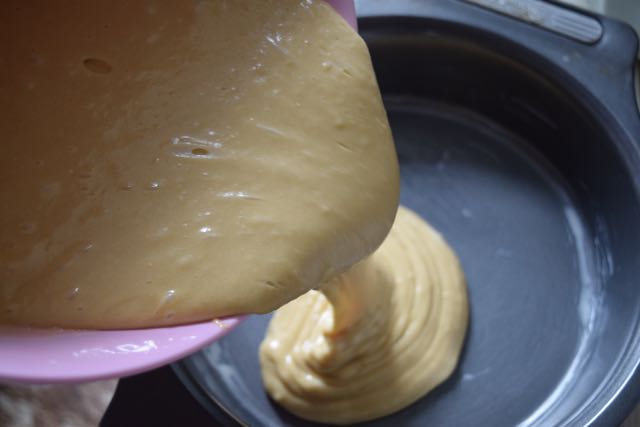 Bake for 60 to 75 minutes, or until your cake is a dark golden brown, firm to the touch and a skewer comes out clean when poked in the middle. I covered my cake with foil after 40 minutes to stop it getting too dark on top, so do keep an eye on yours.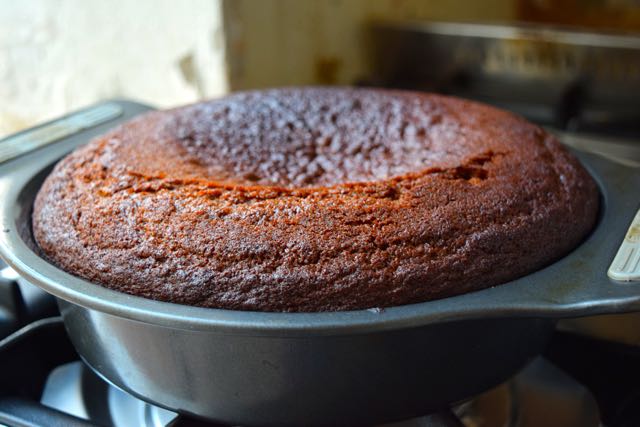 The middle will sink down after you take your cake out of the oven. Don't panic, this just makes it all lovely and squidgy and is meant to happen. According to Nigella and her huge baking wisdom.
Leave to cool before removing from the tin.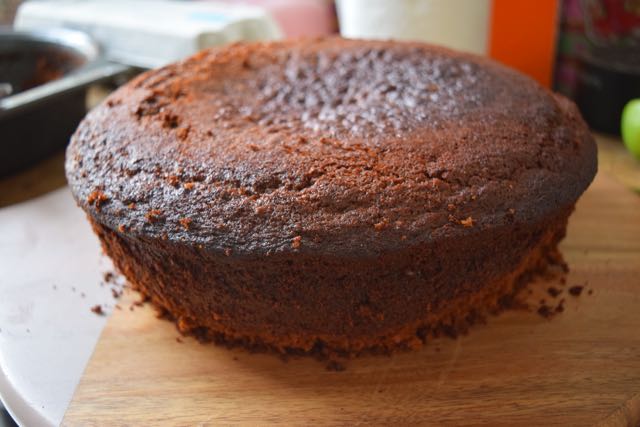 Enjoy in large slices, buttered or not, or as a pud with toffee sauce, cream, custard or ice cream. Or all of those items.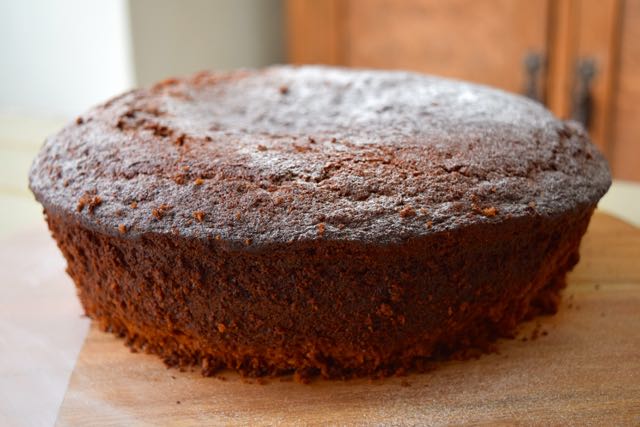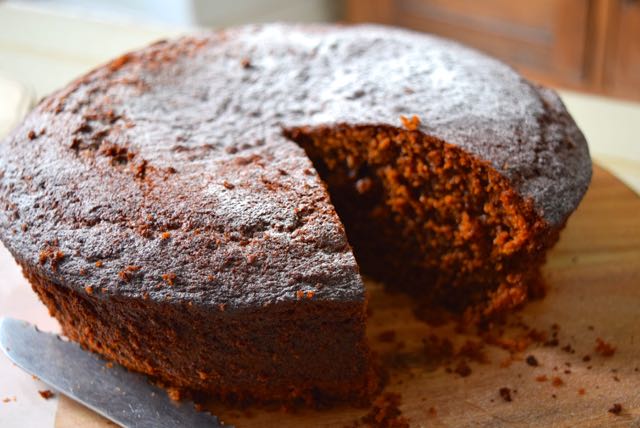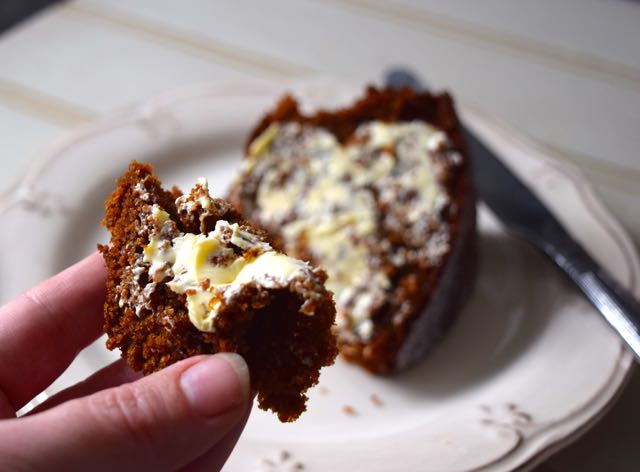 This cake is Golden Syrup heaven. Best avoided if you are not a syrup fan, but absolutely inhaled if you love it like a old friend, as I do. Keep this well wrapped in a tin and snaffle big wedges when resistance is low. Which is most days for me.
Lucy x
Golden Syrup Cake Recipe
Makes a large 25cm or 9inch round cake
You will need a buttered cake tin and bowls
500g plain flour
3 teaspoons baking powder
200g light brown sugar
3 teaspoons bicarbonate of soda
1 teaspoon mixed spice, optional
2 eggs
250g butter
300ml golden syrup
300ml milk
1 teaspoon vanilla extract
Serve in large slabs, buttered or warm as a pudding with custard, dulce de leche and ice cream, for example
Pre heat your oven to 160 degrees fan assisted and line your 9 inch or 25cm round cake tin.
In a large bowl mix together the flour, baking powder, sugar and bicarb and mixed spice if using, then pop to one side.
In another bowl, or a small saucepan, melt the butter and golden syrup in the microwave or over a low heat on the hob until the butter is just melted. Leave to cool for a moment before pouring in the milk and vanilla extract. Pour this into the flour mix along with the two beaten eggs. Whisk until smooth and lump free before pouring into the lined tin.
Bake for an hour to an hour and fifteen minutes, or until the top is golden brown, firm to the touch and a skewer comes out clean when poked into the middle of the cake. If your cake is getting too brown, cover in foil for the final half an hour or so.
Leave to cool before removing from the tin and serving as an afternoon treat, buttered, or re heat and serve as a dessert with cream, ice cream, custard, dulce de leche, the list is endless.
The cake keeps beautifully for at least 3 to 4 days, well wrapped, in an airtight tin.