Halloumi Chips Recipe
Hooray, we are home after a two week holiday. Boo, our crappy flight had to return to Miami after two hours due to an electrical fault, it's replacement had severe turbulence and we were home 12 hours later than expected. Subsequently I am dying on my arse with jet lag and keep nodding off. Plus, I was looking forward to spending the weekend whipping up super welcome home treats for Lucy Loves readers who had missed me so desperately *any of you? Hello?* Having lost a day though, you have instead the joys of this incredibly tasty, quick but brilliant recipe for Halloumi Chips.
After two weeks in the US, these should actually be called Halloumi Fries, as on a couple of occasions the boys were given a packet of crisps with their hot dogs thanks to the chips/fries US/UK confusion. Whatever you want to call them, these crispy coated, shallow fried, flavour filled Halloumi Chips are wonderful. They are also multi purpose. 1) These are a great treat for your returning school children now they're back in the swing of the autumn term 2) the chips make the most brilliant pre dinner party nibble for grown ups *not me then* and 3) these could also act as an original side dish for brunch with some thick cut ham, or amazing alongside some roasted mediterranean vegetables for a meat free Monday. So, to summarise in my slightly delirious state, these big chunks of crispy cheese are whatever you would like them to be. Mine are a meddled with version of a recipe from Homemade by You, with thanks to them.
I will be resuming normal service next week, as normal as I ever am, once I have caught up on some sleep, emptied the suitcases and regained my sense of humour. Be prepared for a wondrous 7 course tasting menu with wine recommendations. Now you know I really am on another planet.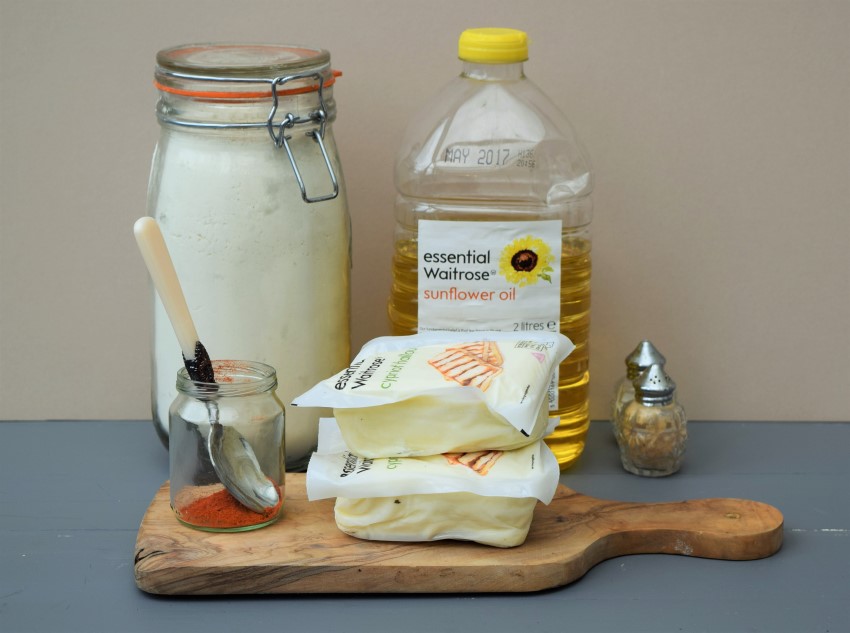 Oh hello, could this recipe be any simpler? I chose to season my chips with a touch of paprika, but you could choose dried oregano, cumin, garlic powder, it's really up to you. Likewise, feel free to dip these joys into whatever you fancy. My family are ketchup dependent, but sweet chilli or sriracha sauces would be amazing or sour cream with chives or just some good chutney.
These are embarrassingly simple, so make a start by heating some sunflower oil in a high sided frying pan or saucepan. You need an inch or two to shallow fry these beauties. Keep an eye on the oil, as always, don't leave it unattended.
Next, cut your wonderful slabs of halloumi into around four to five thick slices. Half each slice, fashioning your cheese into chunky chips.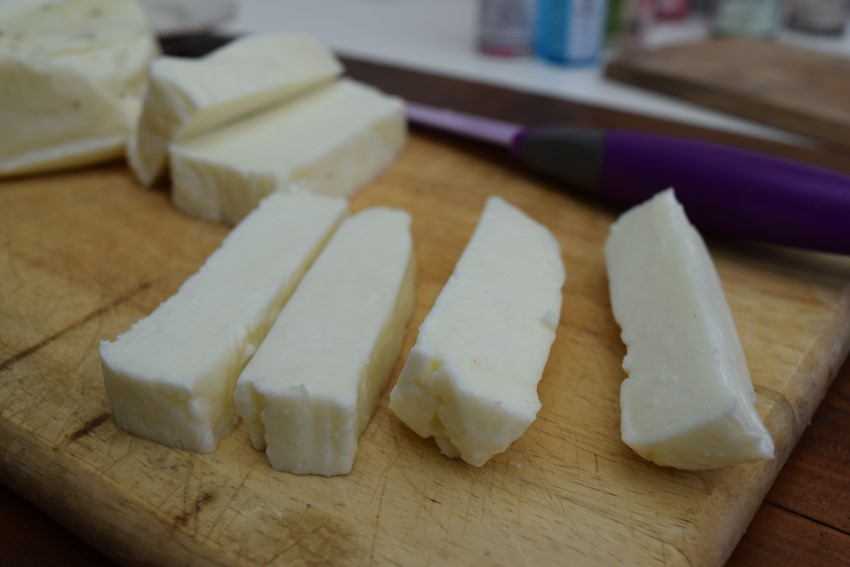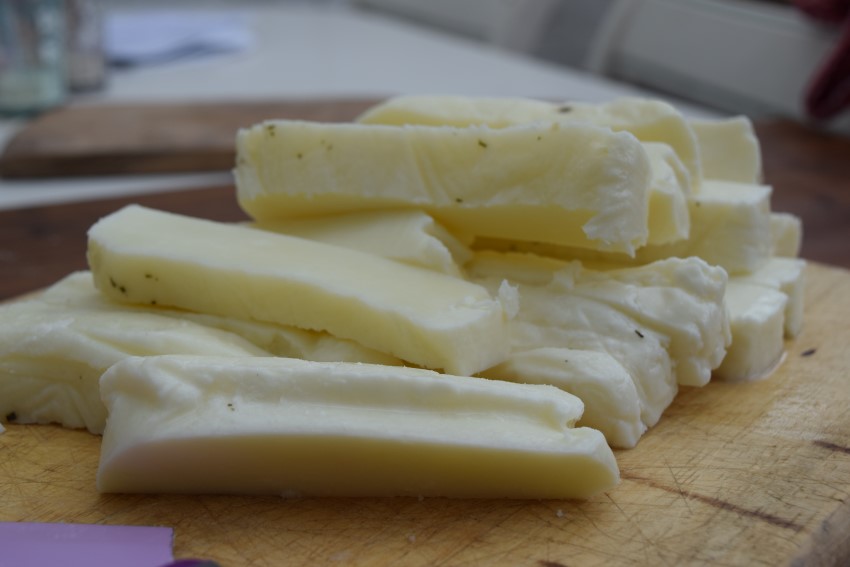 On a small plate, mix your flour with the paprika or other chosen herb or spice.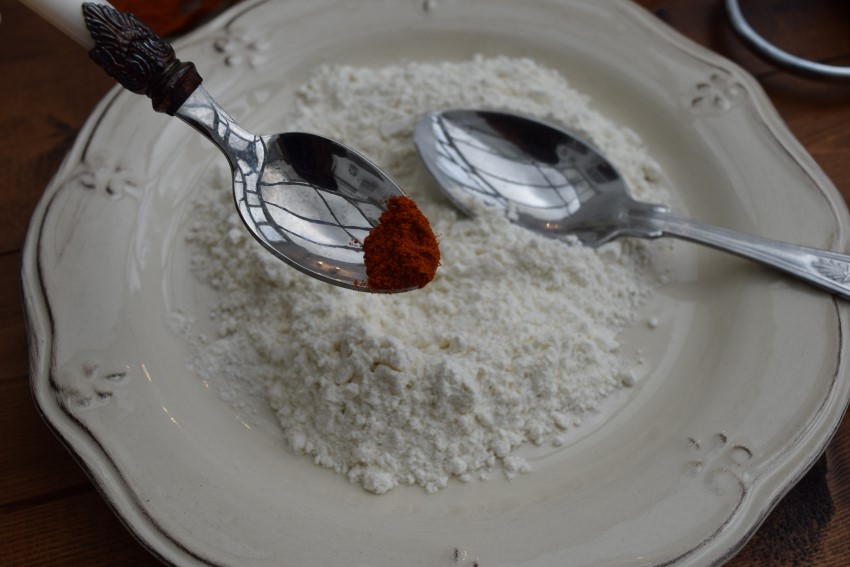 Next, dip your halloumi pieces into the seasoned flour, tap to get rid of the excess, then place on another plate while you finish coating the whole batch.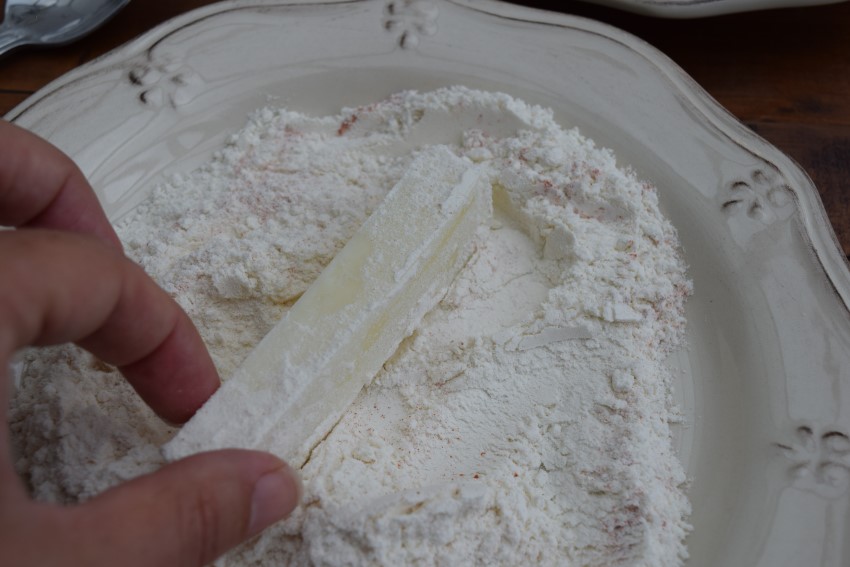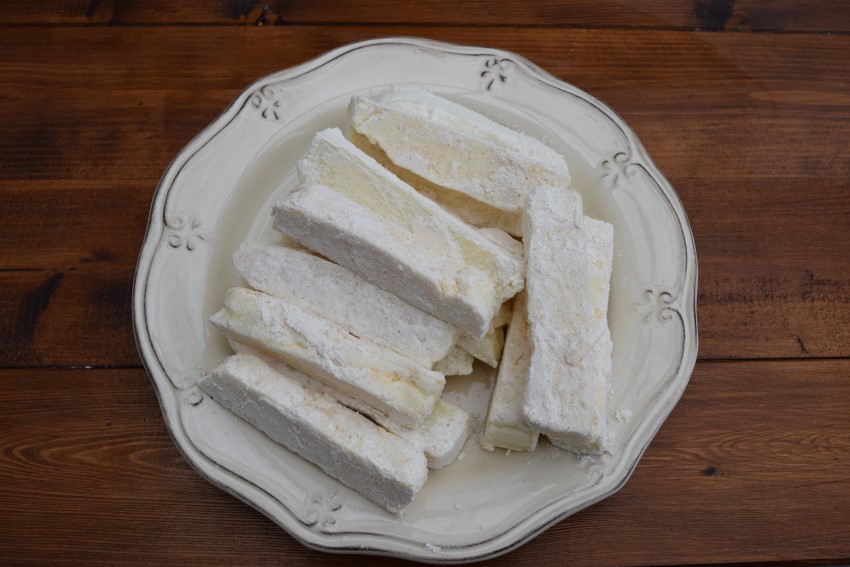 Once the oil is hot enough, test this by adding a breadcrumb and it should sizzle, carefully add the halloumi chips to the pan.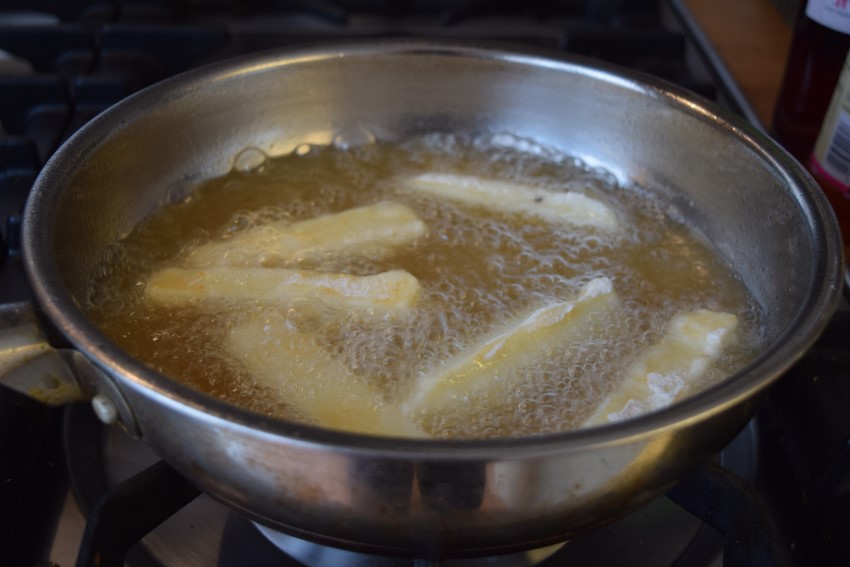 Keep them moving in the oil for two to three minutes, until they are crisp and turning golden brown.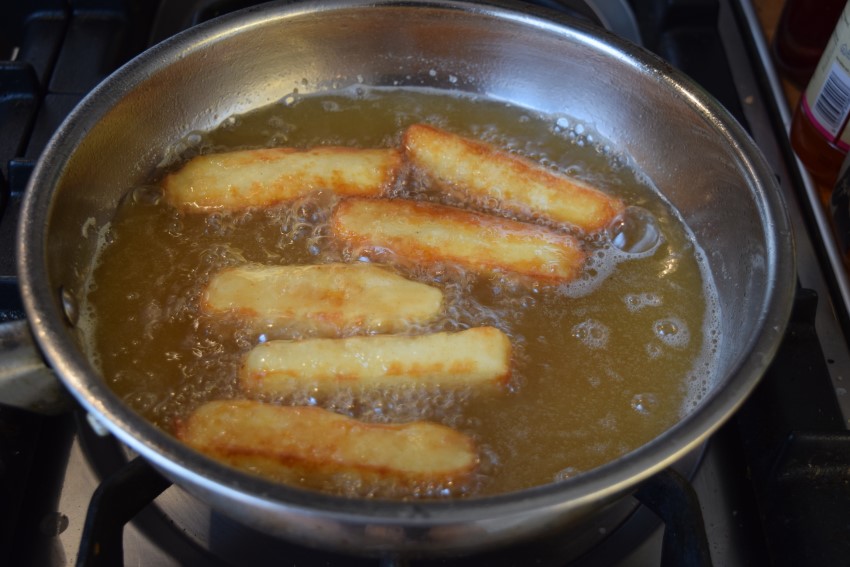 Drain these wonderful cheesy chips on kitchen paper and keep warm in the oven while you finish frying the whole batch.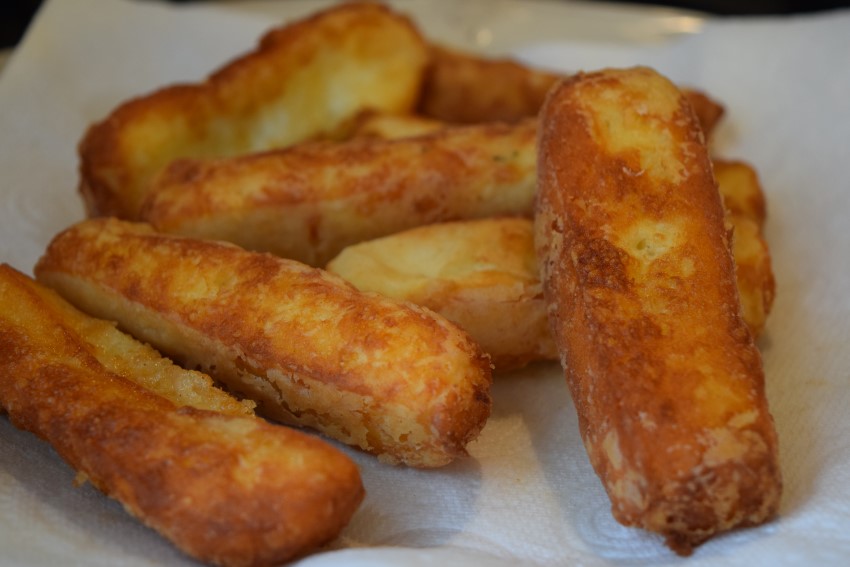 Try not to burn your mouth snaffling one of these straight from the pan. Season with some cracked black pepper, they will not need much salt, if any, then serve with the dipping sauce of your choice.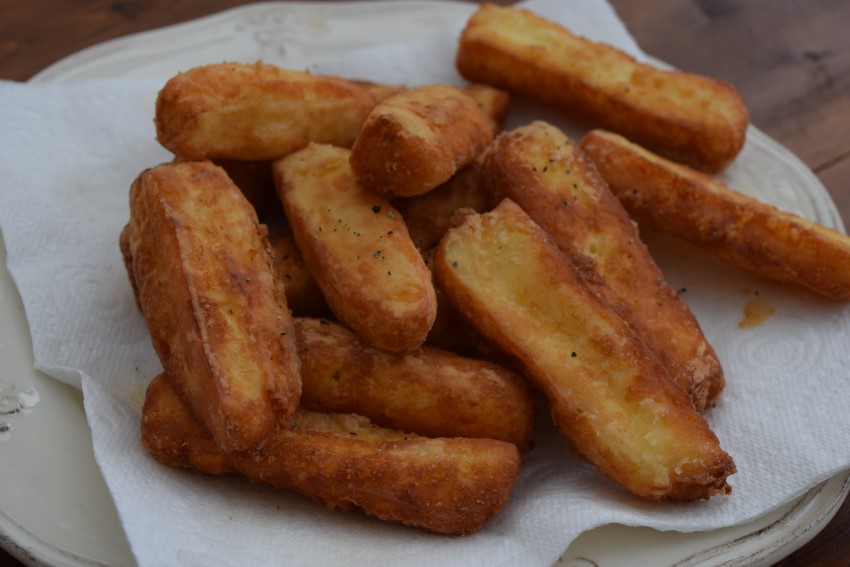 Slap away anyones hand who takes more than two, that's the law.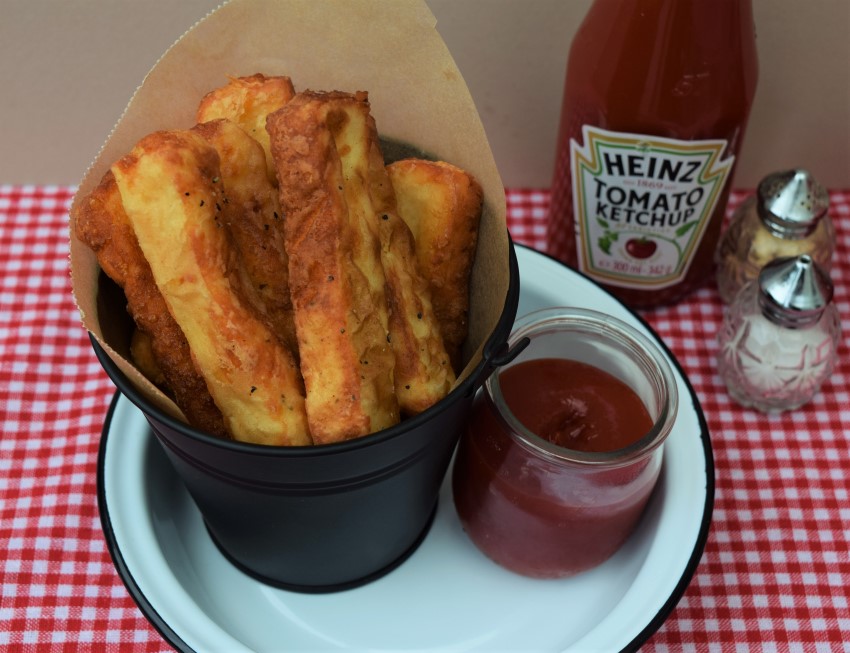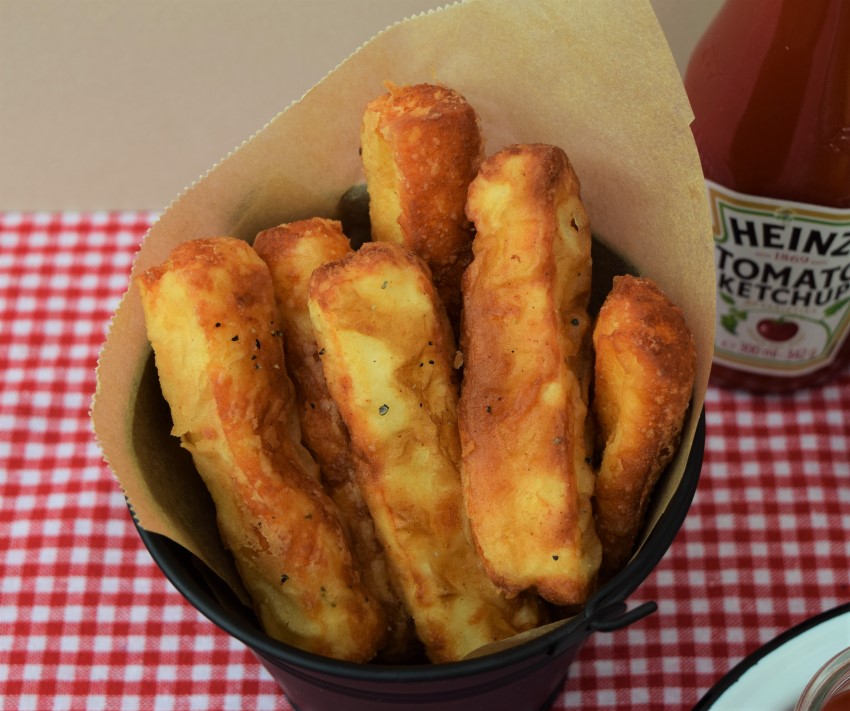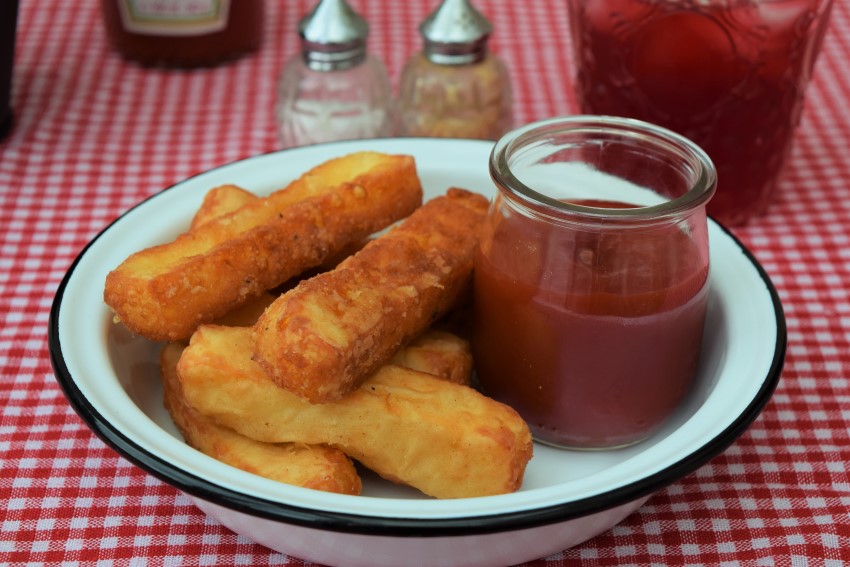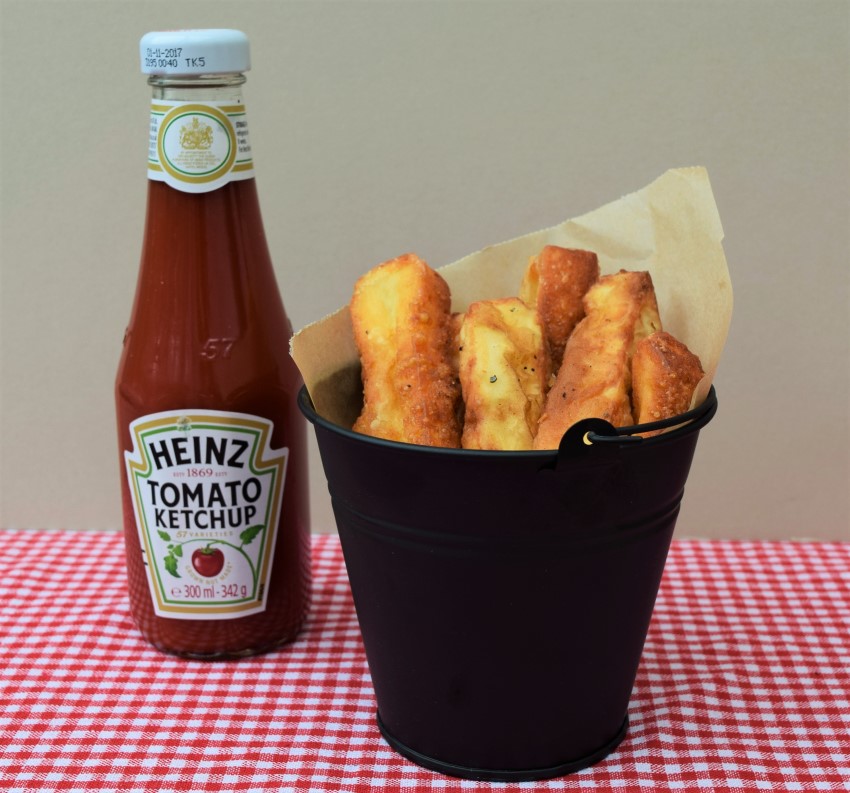 My nephew Henry/Lucy Loves intern brought this recipe to my attention as Halloumi is super popular with the youth. He kindly ate four Halloumi Chips by way of quality control, what a trooper. That said, whenever, I post Halloumi based recipes they are incredibly well received, I hope this one doesn't disappoint.
Lucy x
Halloumi Chips Recipe
Makes 16 to 20, dependent on your cutting skills
500g halloumi cheese (2 x 250g packs)
3 tablespoons plain flour
1/2 teaspoon paprika, or choose a herb/spice of your choice
Approximately 400ml vegetable oil
Black pepper, and maybe a tiny bit of salt, although Halloumi is salty, so don't over do it
Tomato Ketchup, sweet chilli sauce, sour cream, sriracha for dipping, your choice
Take a high sided frying pan or sauce pan and pour in the vegetable oil. You will need at least an inch or two. Heat this gently until the oil sizzles when you add a breadcrumb. Keep a good eye on it whilst it heats.
Cut each slab of Halloumi into 4 or 5 thick slices then halve each slice to make thick chip like shapes.
On a small plate stir together the flour and the herb or spice of your choice then dip each halloumi chip into the flour and coat well.
Once the oil comes up to temperature, add the chips and cook for around 2 to 3 minutes, or until crisp and turning golden brown. Keep them moving in the oil to ensure even cooking. Drain on kitchen paper and keep them warm in a low oven while you fry the remaining cheese.
Season with black pepper and serve, piping hot, with the dipping sauce of your choice.