Meatloaf Recipe
Until I found this recipe for meatloaf, my previous efforts had proved rather grey and uninspiring. Not this meatloaf though. This has a rich, meaty flavour with a sweet tomato topping. It comes, with a few additions and subtractions, from a website called My Recipes and originates from a woman called Bev. I don't know who Bev is, but whoever, she is, I love her meatloaf.
This is a great family supper recipe, requiring little preparation time, and just over an hour in the oven making it quick and simple, two of my favourite things. And it features Ritz crackers. Now, please know I am not sponsored by Ritz, even though this is the second recipe containing them, so far. That said, if Ritz do want to reimburse me, I wouldn't say no.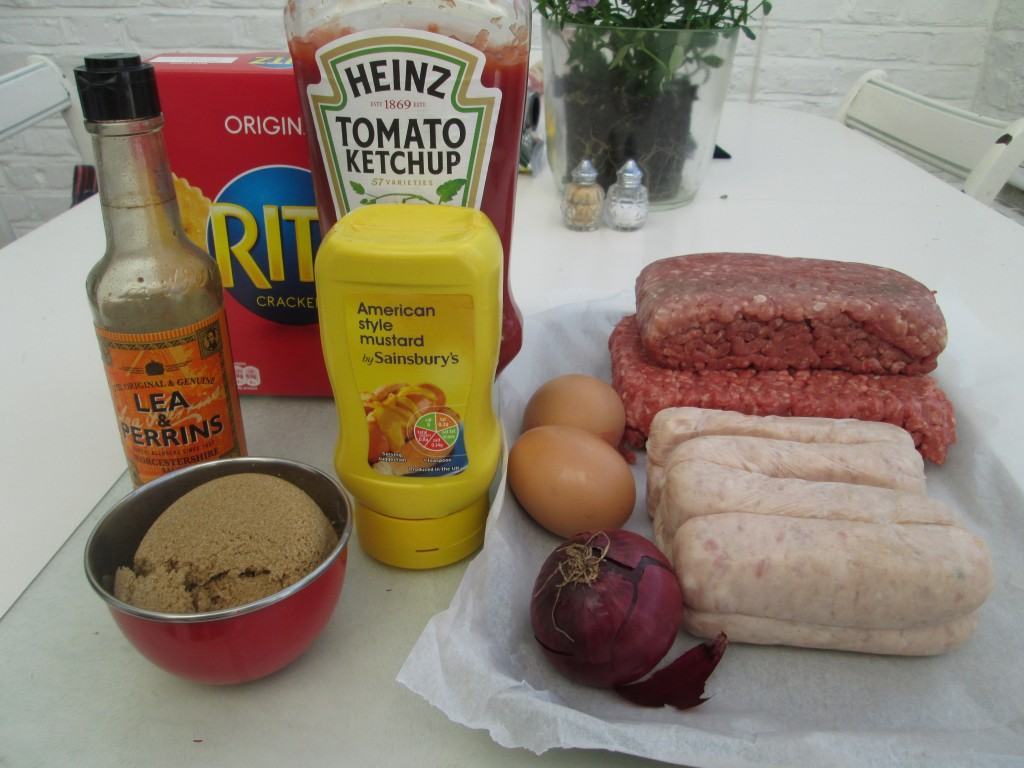 Firstly, count out the Ritz crackers, eat a few, then count out more. Pop them into a food bag and crush with your hands or go at them with a rolling pin and crush to a Ritzy rubble.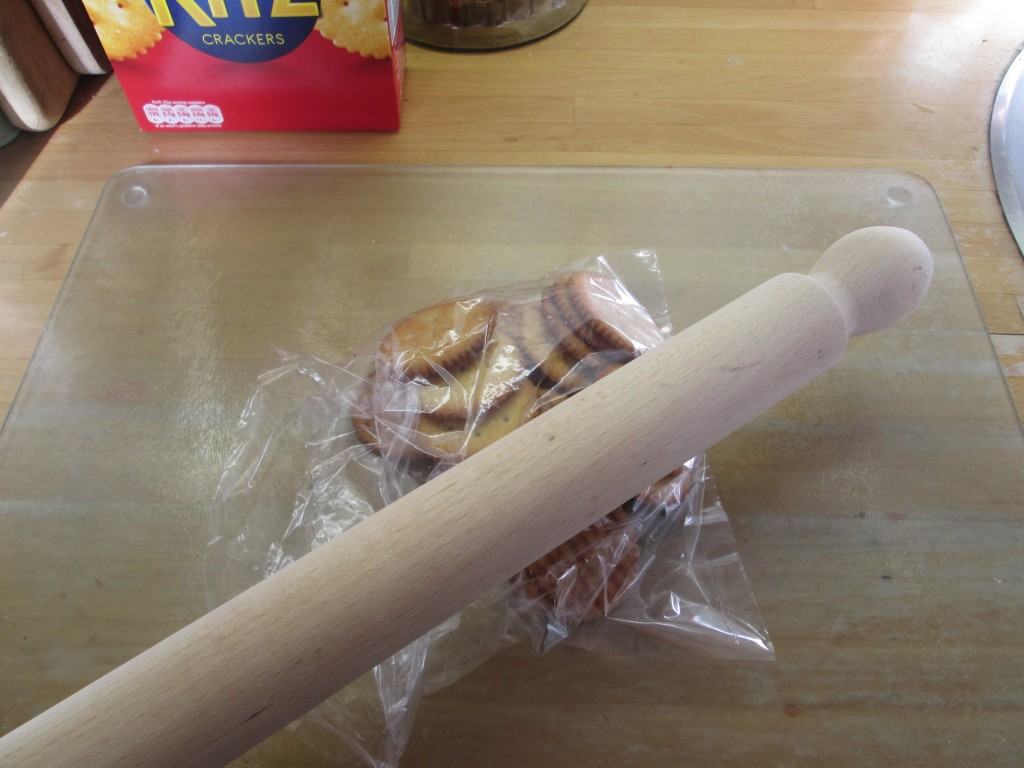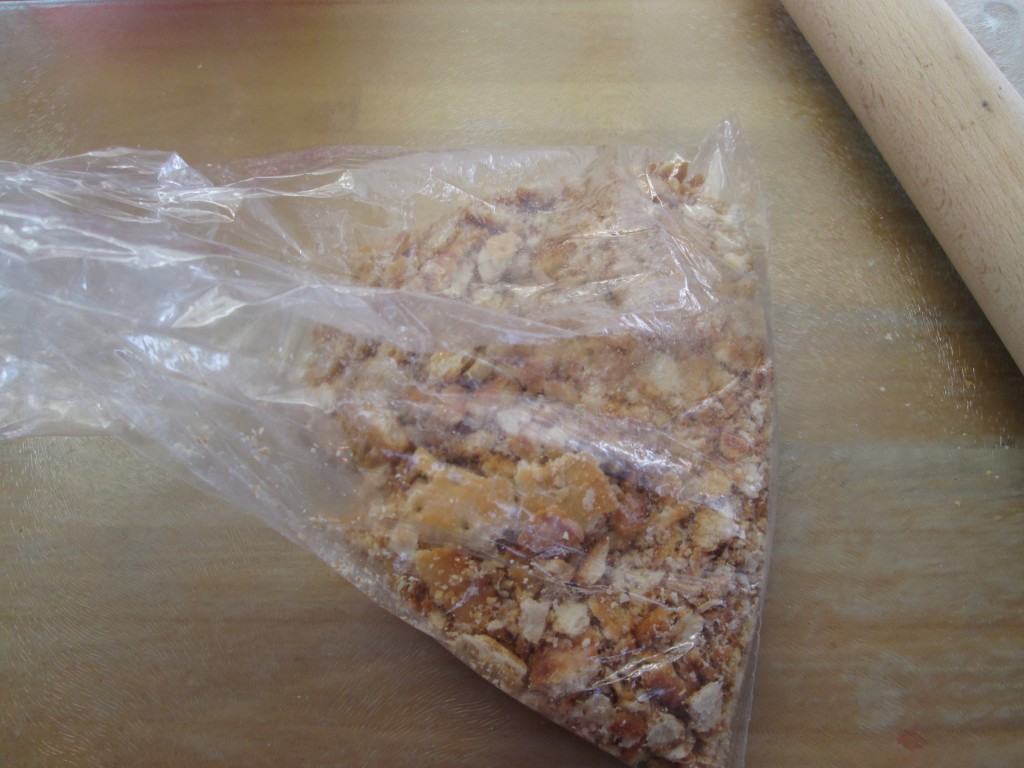 Chop the red onion, cutting it as finely possible as you don't want any rogue chunks cropping up, uncooked, in your delicious finished meatloaf.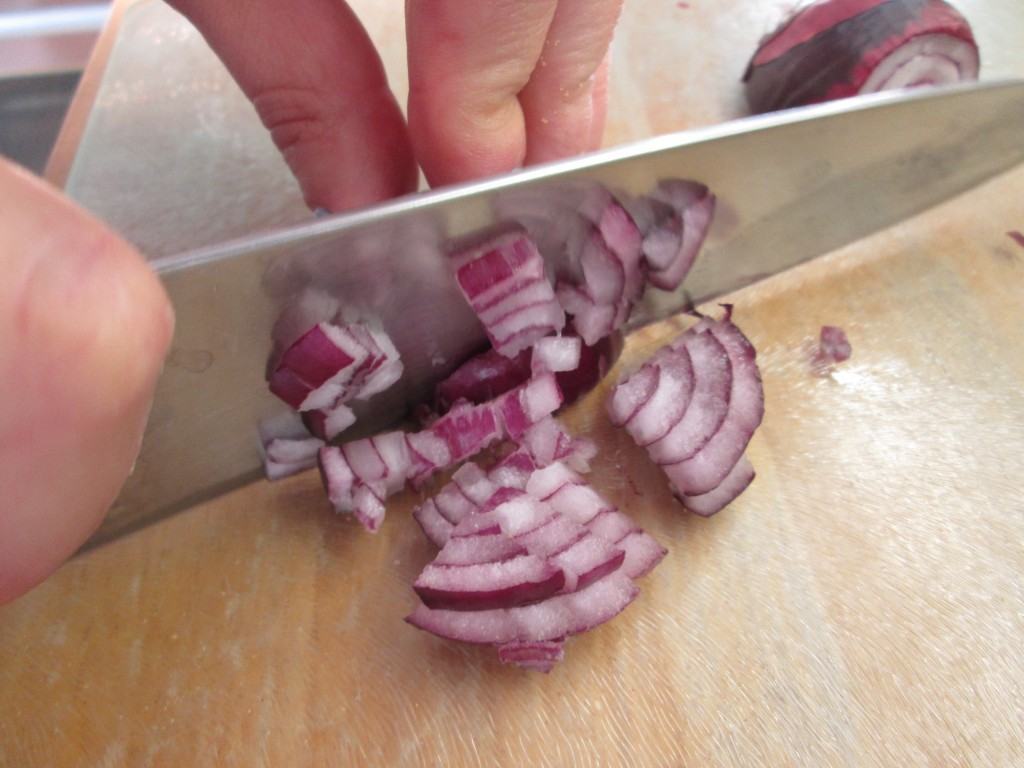 Add both the finely chopped onion and the Ritz crumbs into a big bowl.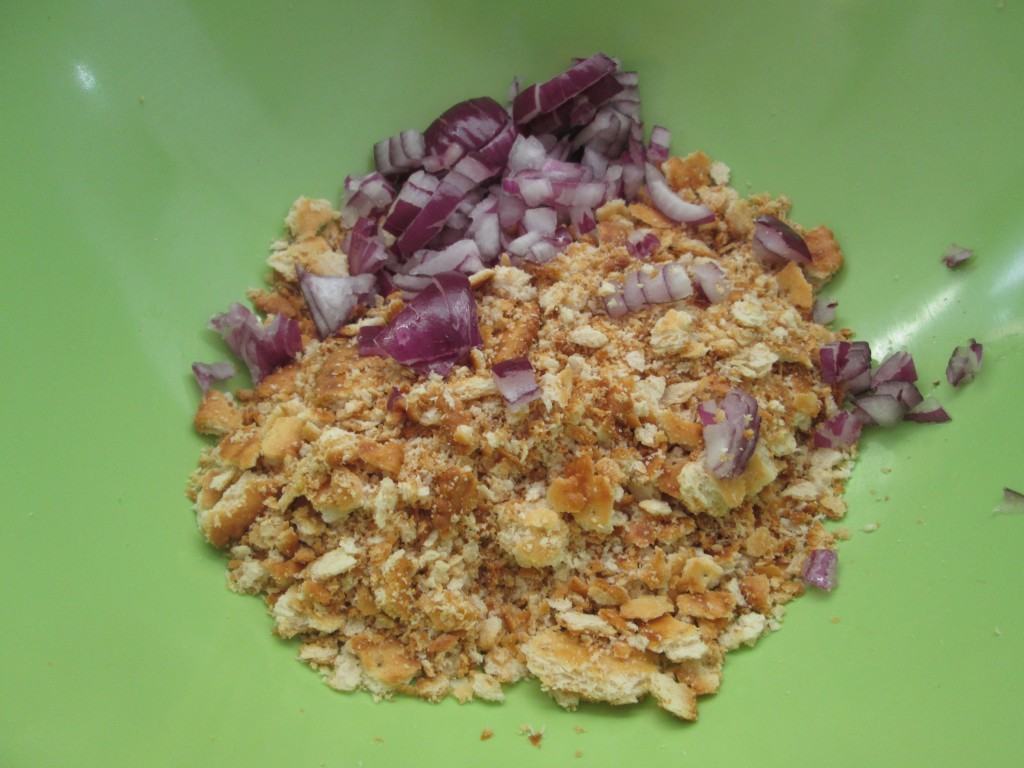 Then take your sausage meat and beef mince and add, with the eggs, to the bowl. If you are using sausages like me, remove the skins, quite an inelegant process, but necessary.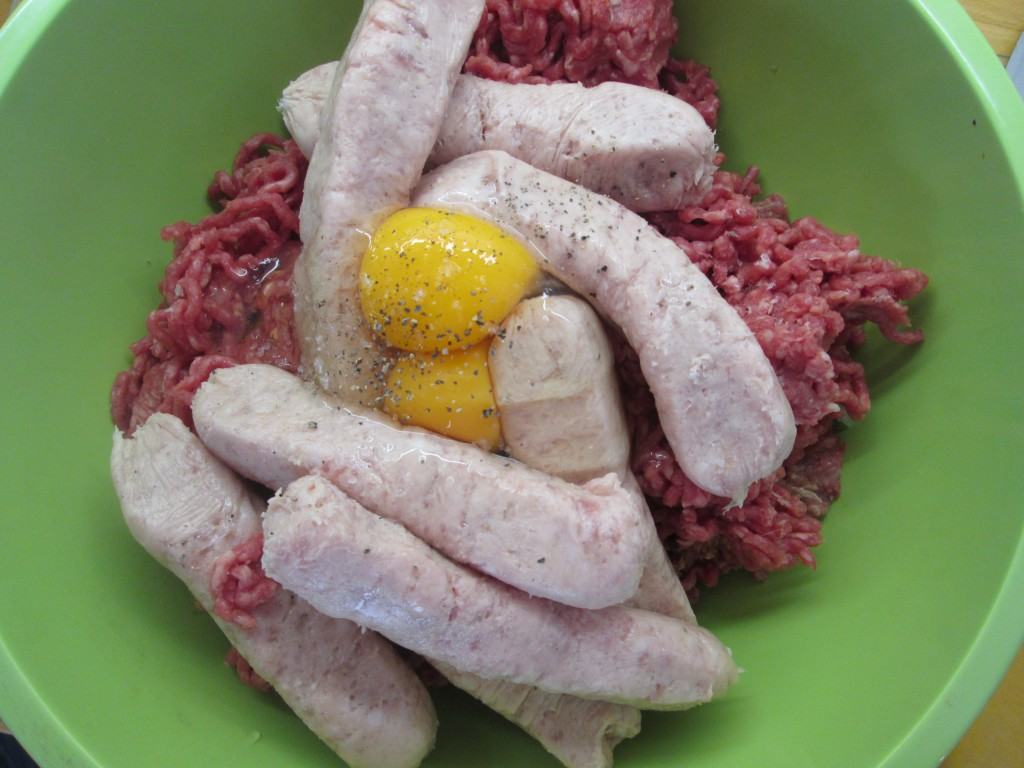 Add the Worcestershire sauce, salt and pepper and mustard and then go in, wrists deep, and give it all a good mix.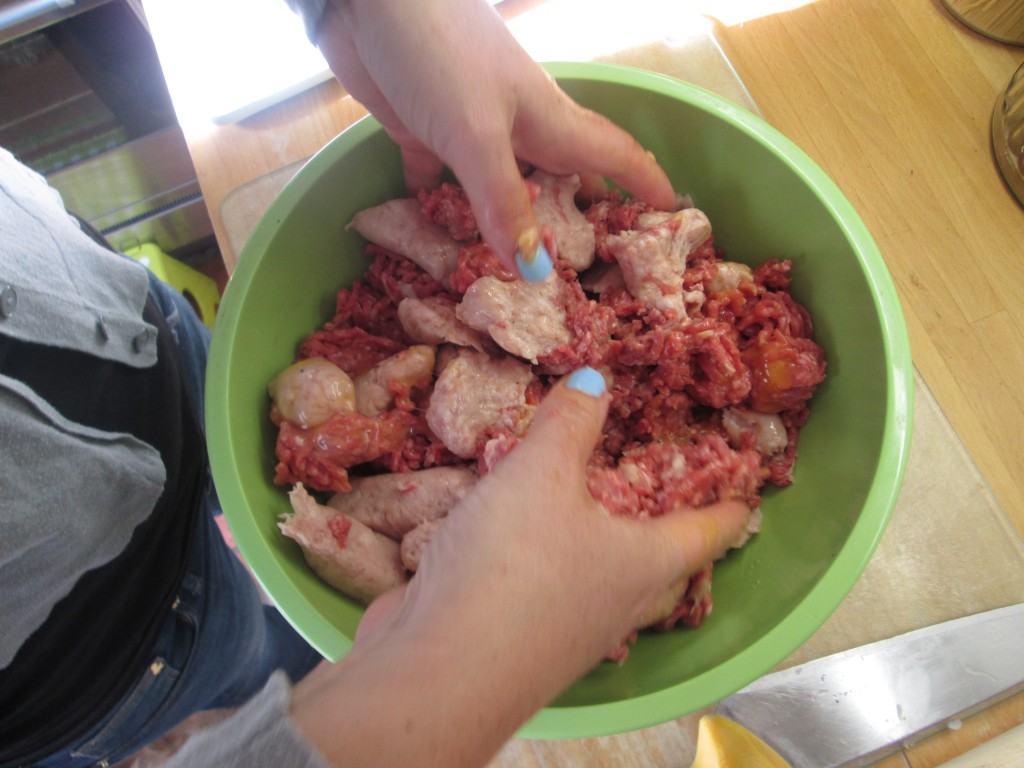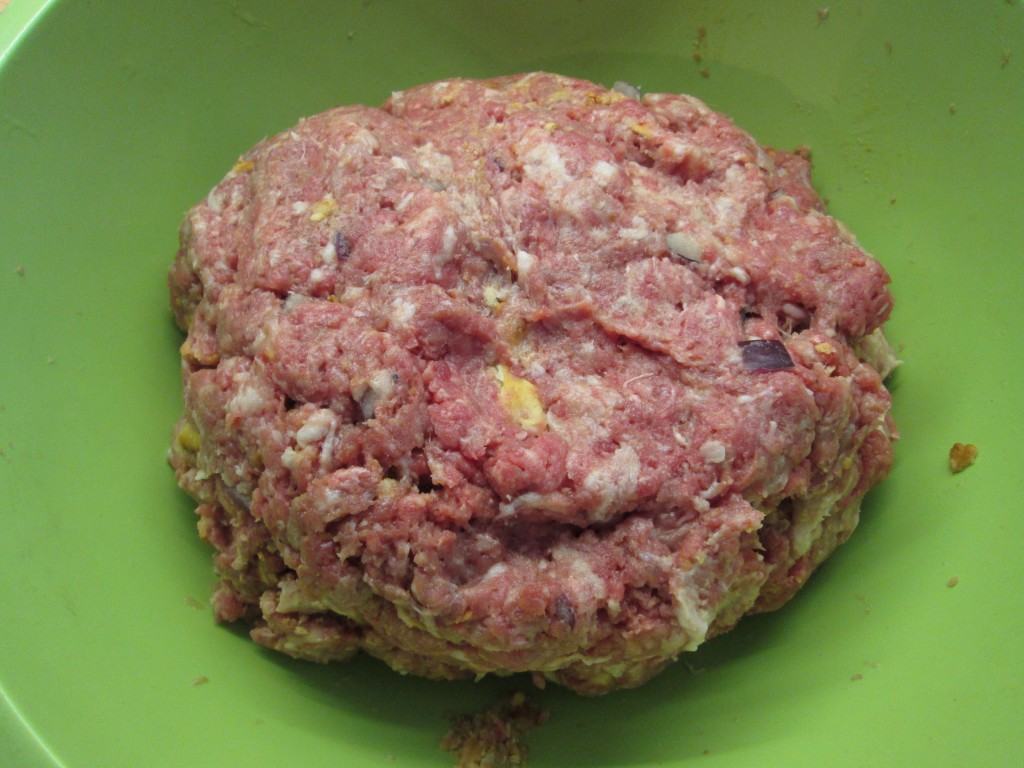 When all these tasty ingredients are well mixed and while your hands are still all meatloafy, fashion it into a loaf shape on a greased baking sheet or roasting tin.
I made one large and one smaller meatloaf because George prefers his sauce free, so yours may look bigger than mine.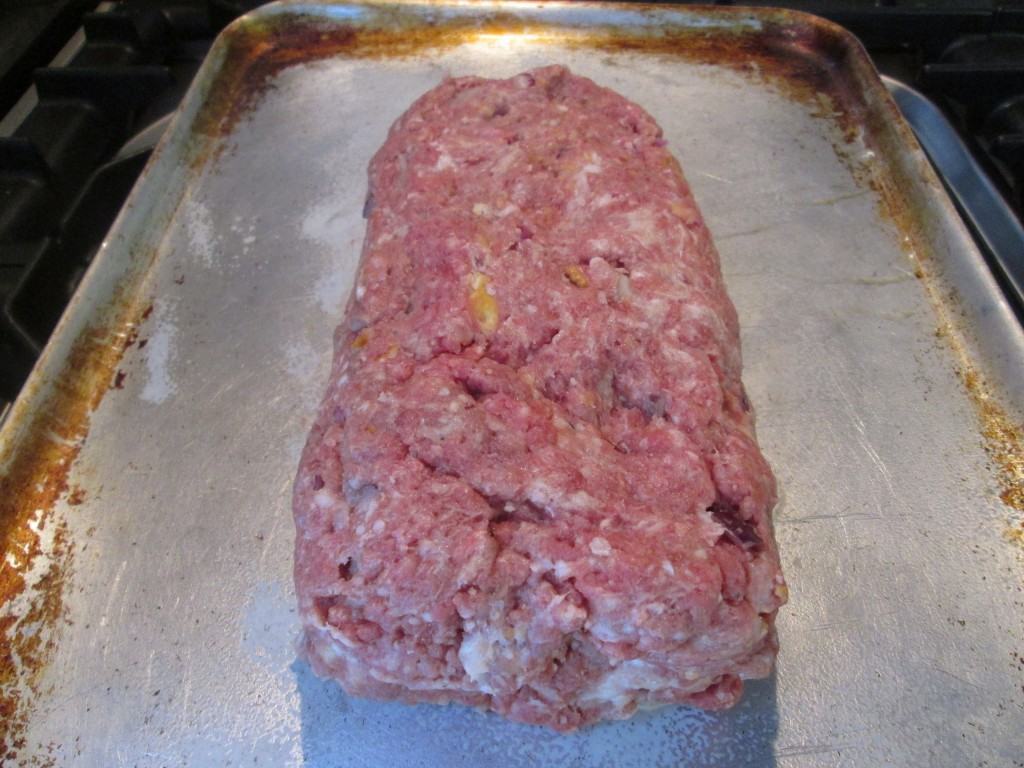 Put the meatloaf into your preheated oven for 45 minutes.
While this is cooking, take the three sauce ingredients, add to a small bowl and give them a good stir.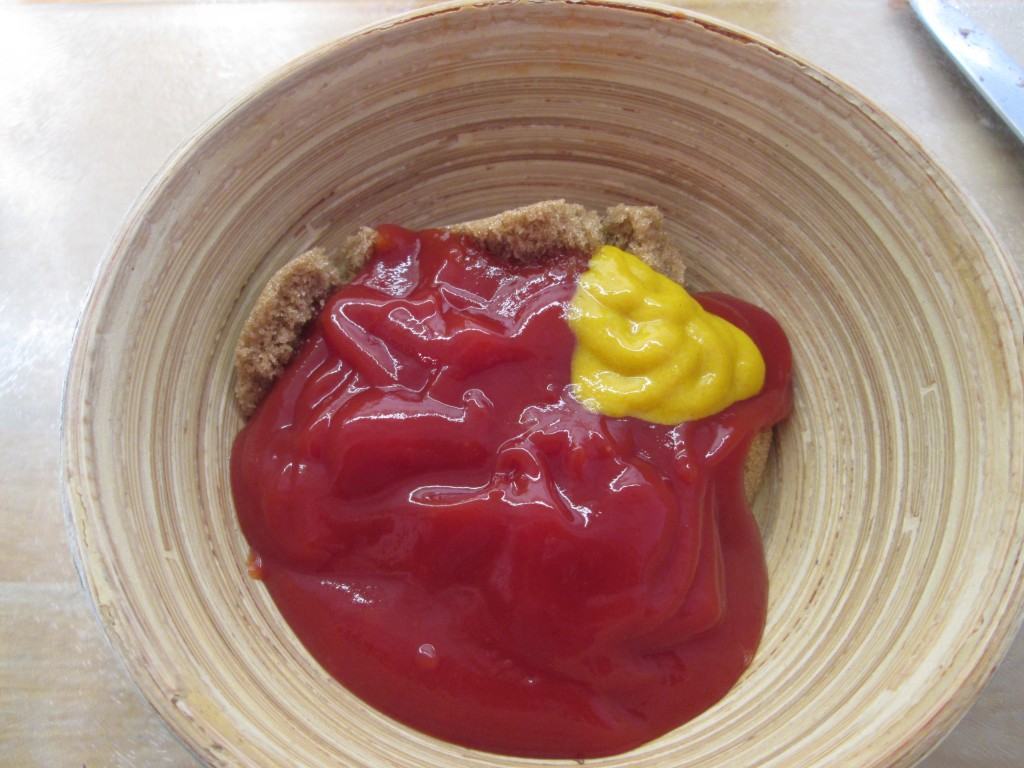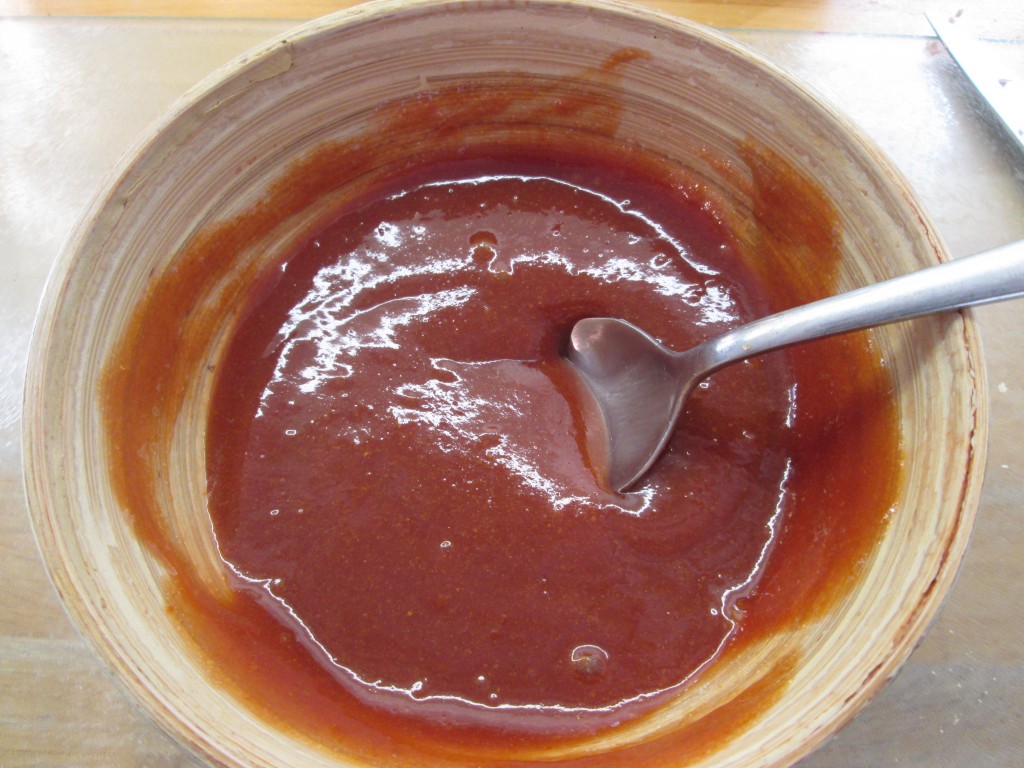 After the 45 mins is up, take the meatloaf out of the oven and drain off any excess fat from the baking tray.
Its not going to win any beauty competitions at this stage, by the way.
Then pour the piquant sauce over the top of your meatloaf, ensuring good coverage, and put back in the oven for a further 15 minutes so everything caramelises and becomes sticky and luscious.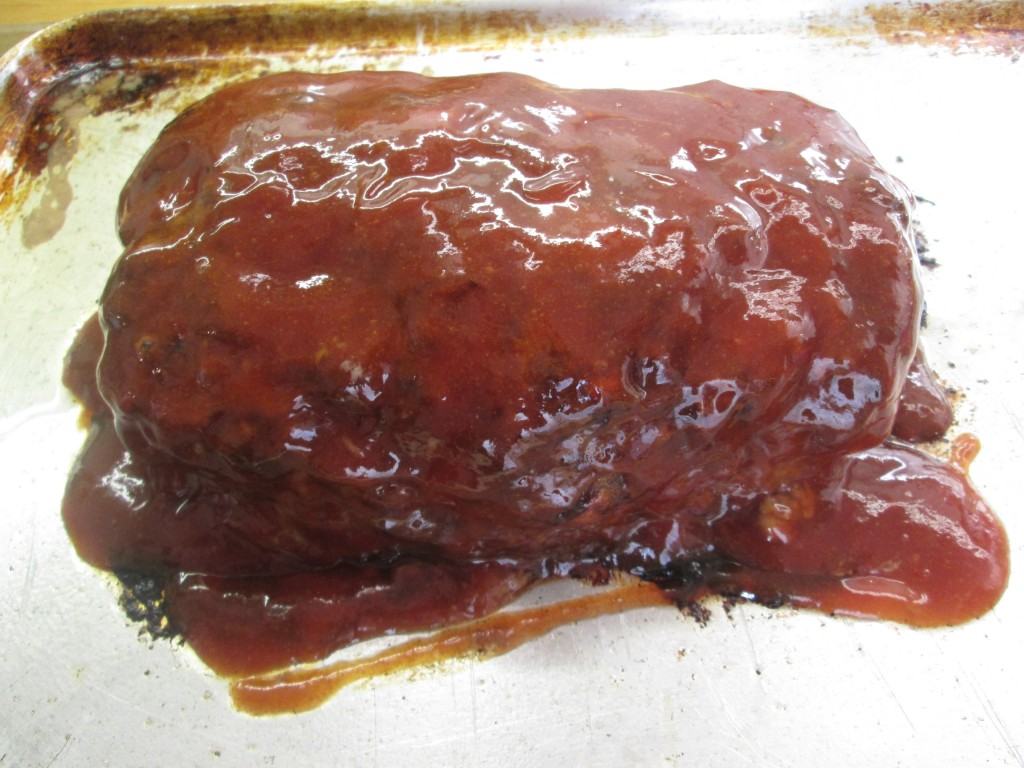 When the 15 minutes is up, take the meatloaf out of the oven and let it rest while you serve your vegetables. Cut in delicious thick slices, with mash, or at this time of year, flavoursome buttered new potatoes would be perfect.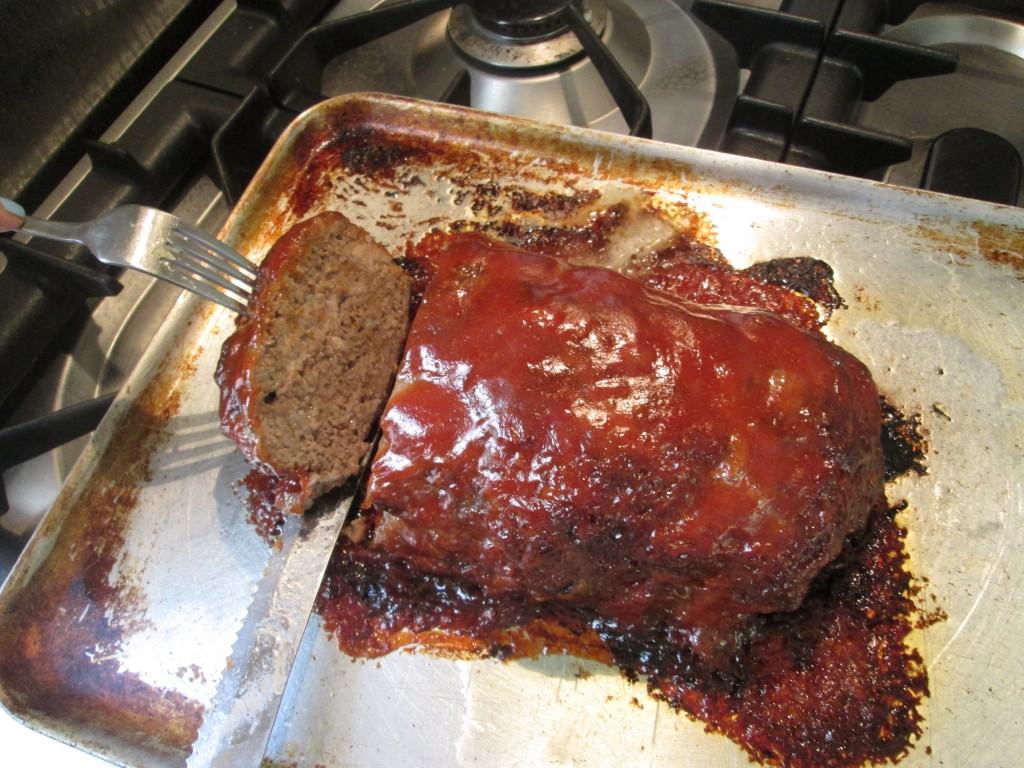 This is such a simple and delicious family lunch or supper which is loved by all at our table.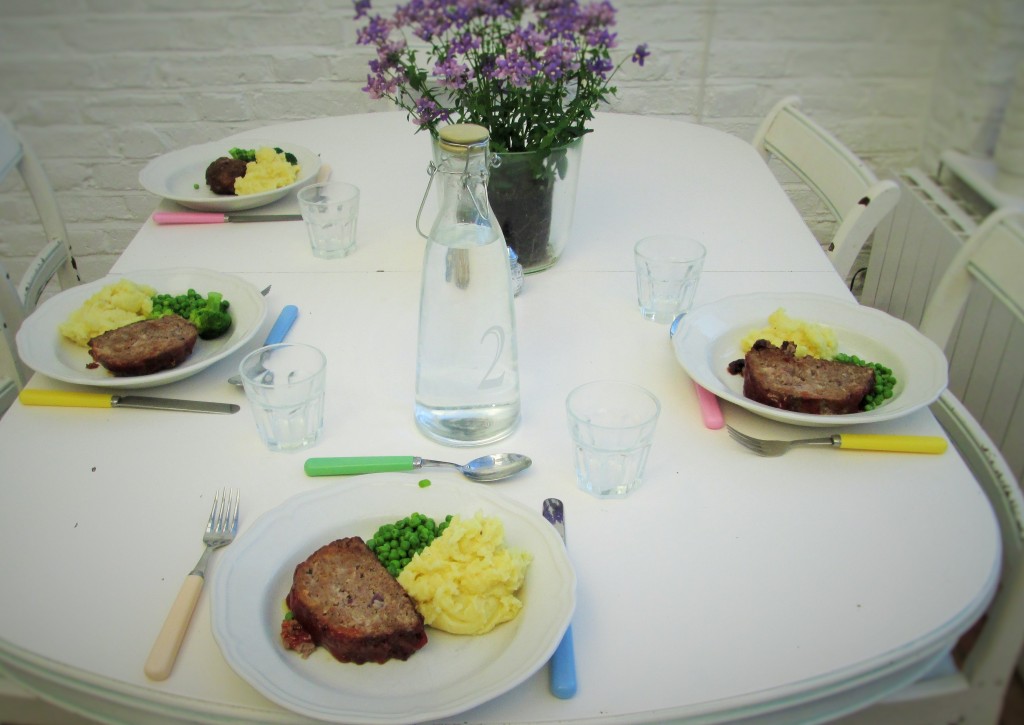 Lucy x
Meatloaf Recipe
Oil a roasting tin and pre heat the oven to 180 degrees fan assisted
Serves between 4 and 6 people (as usual, dependent on appetites and amount of teen diners)
1kg beef mince
500g pork sausage meat (or sausages with skins removed)
18 (approx) Ritz crackers, crumbled
1 small red onion, finely chopped
2 eggs
1 tablespoon Worcestershire sauce
1 tablespoon american style mustard
Salt and pepper
Topping
1 tablespoon american style mustard
100g brown sugar
125ml Ketchup
First crush your Ritz crackers and finely chop the red onion. Add these to a large bowl with the skinned sausages or sausage meat, beef mince, eggs, Worcestershire sauce, mustard and salt and pepper.
Squidge everything together with your hands or if you are squeamish, a wooden spoon, then shape the meat into a loaf shape around 10 x 5 inches (25 x 12cms-ish) in size. Place in a pre heated oven for 45 minutes. Mix the three sauce ingredients in a small bowl until well blended. After the 45 minutes is up, drain off any excess oil from the meatloaf, then coat the meatloaf in the sauce.
Return to the oven for a further 15 minutes, then allow to rest for 5 minutes before serving. Cut into thick juicy slices and serve with the veg of your choice.