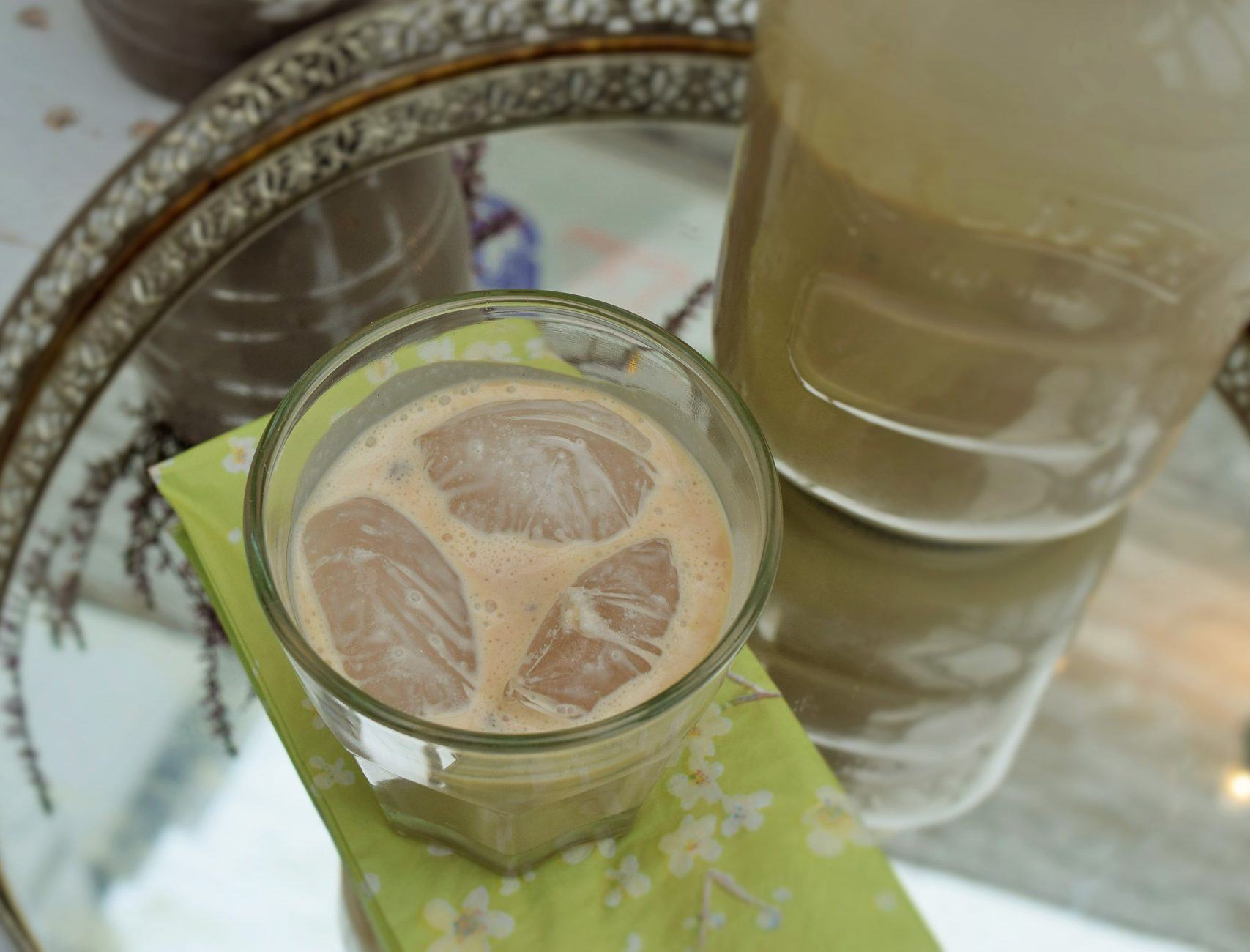 Homemade Irish Cream Recipe
Today's Friday Cocktail is the ultimate St Patrick's day tribute – Homemade Irish Cream liqueur. Although I do feel slightly fraudulent with my use of Scottish whiskey, so really this post should be called Homemade Irish-ish Cream.
We always have a bottle of Bailey's in our drinks cabinet as it is one of Clyde's favourite after dinner drinks. And it's not just for after dinner either, he could drink it at any time of the day and over the festive period, he usually does. So, discovering this recipe on the wonderful Saveur website, could either save me a fortune in shop bought Bailey's or cost me a fortune in home made ingredients. Either way, it's so worth making.
This is the ultimate cream liqueur. It has a hint of coffee and chocolate and a creamy sweetness, enhanced by the warming addition of whiskey. Served over ice, this is a treat which really is too good to be reserved for after dinner. Use your glass of this cream liqueur to raise a toast to St Patrick next week.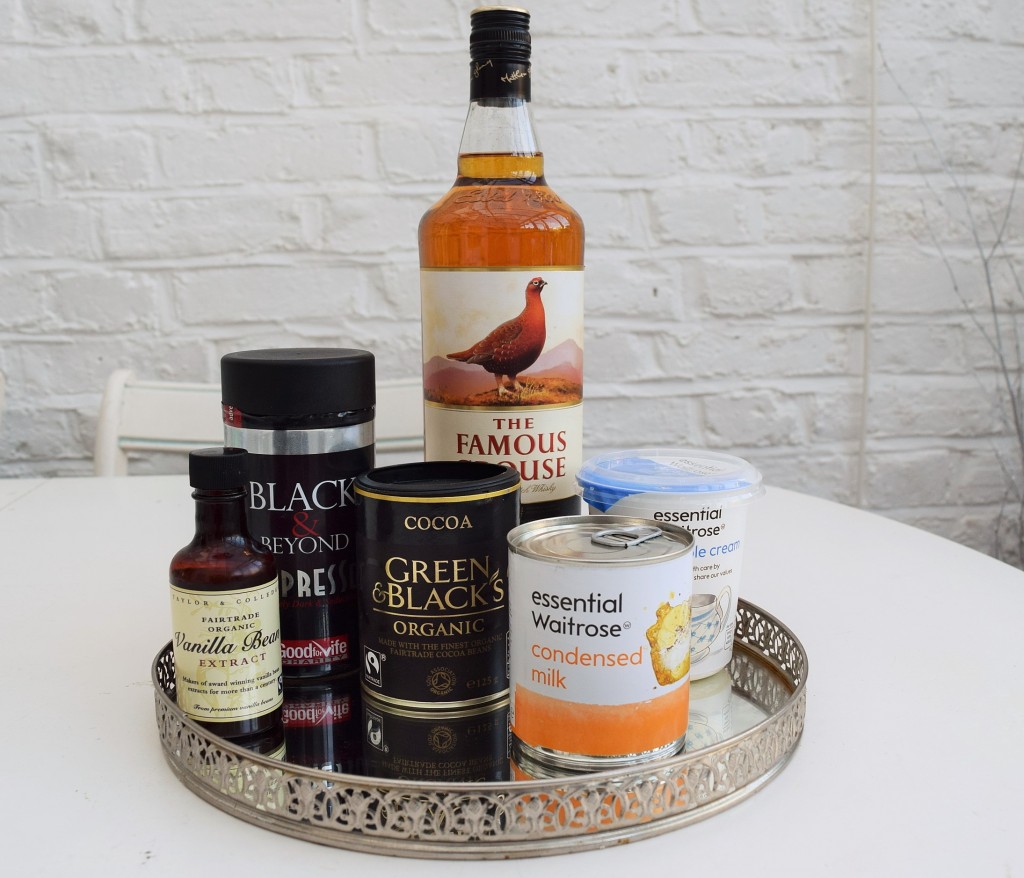 How could these ingredients all mixed together not taste amazing? Apologies again for the use of non Irish Whisky, but I had a huge bottle of Famous Grouse going begging.
Start by taking a large jug (bigger than the one I used which I discovered half way through the recipe was too small). Add the coffee powder and cocoa and blend with one tablespoon of the double cream until it forms a smooth paste.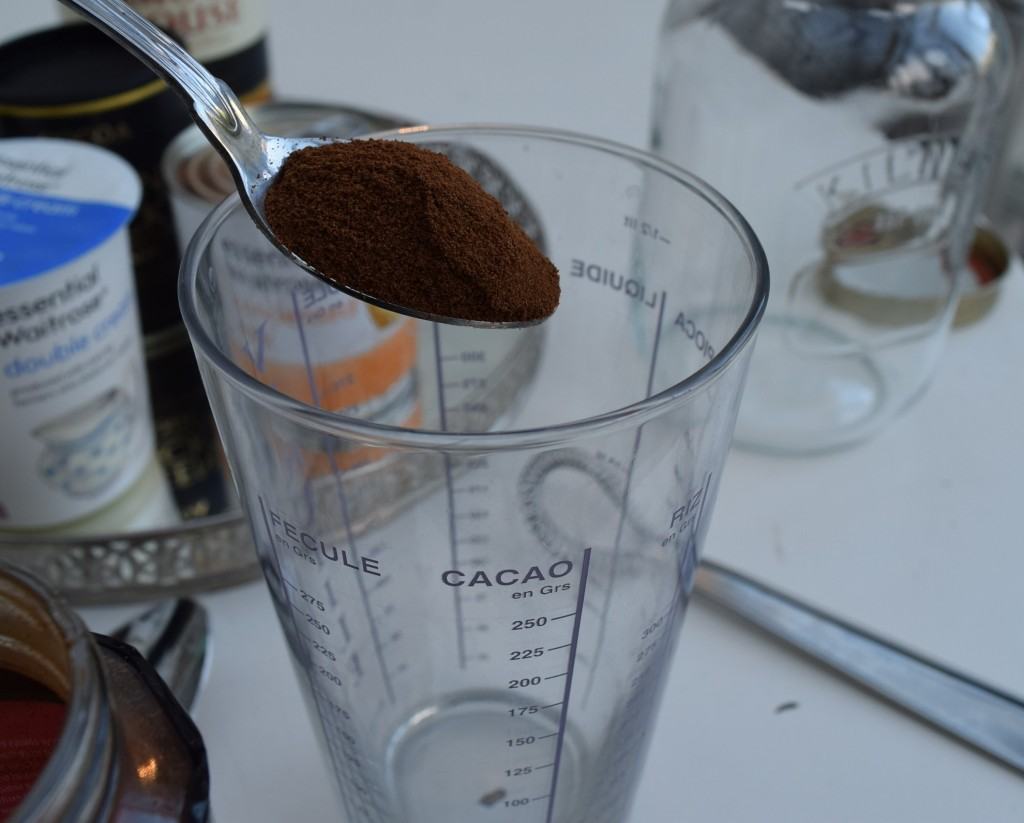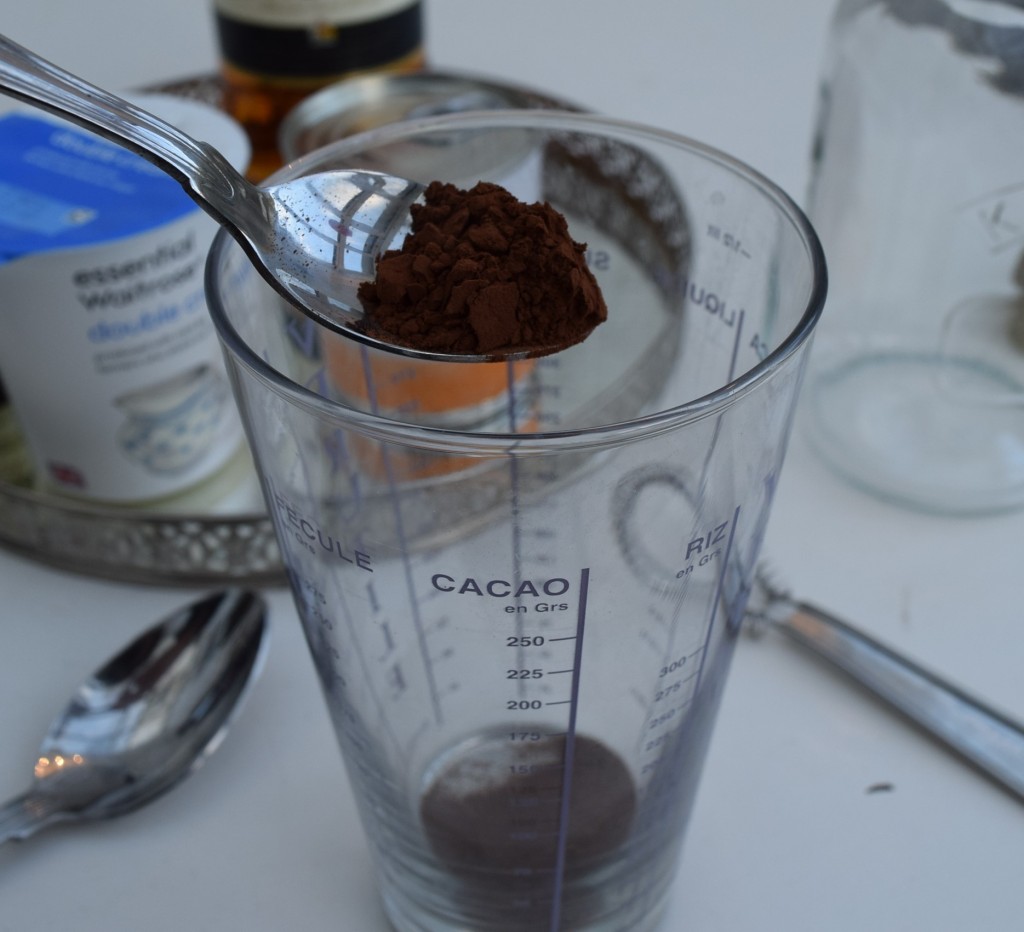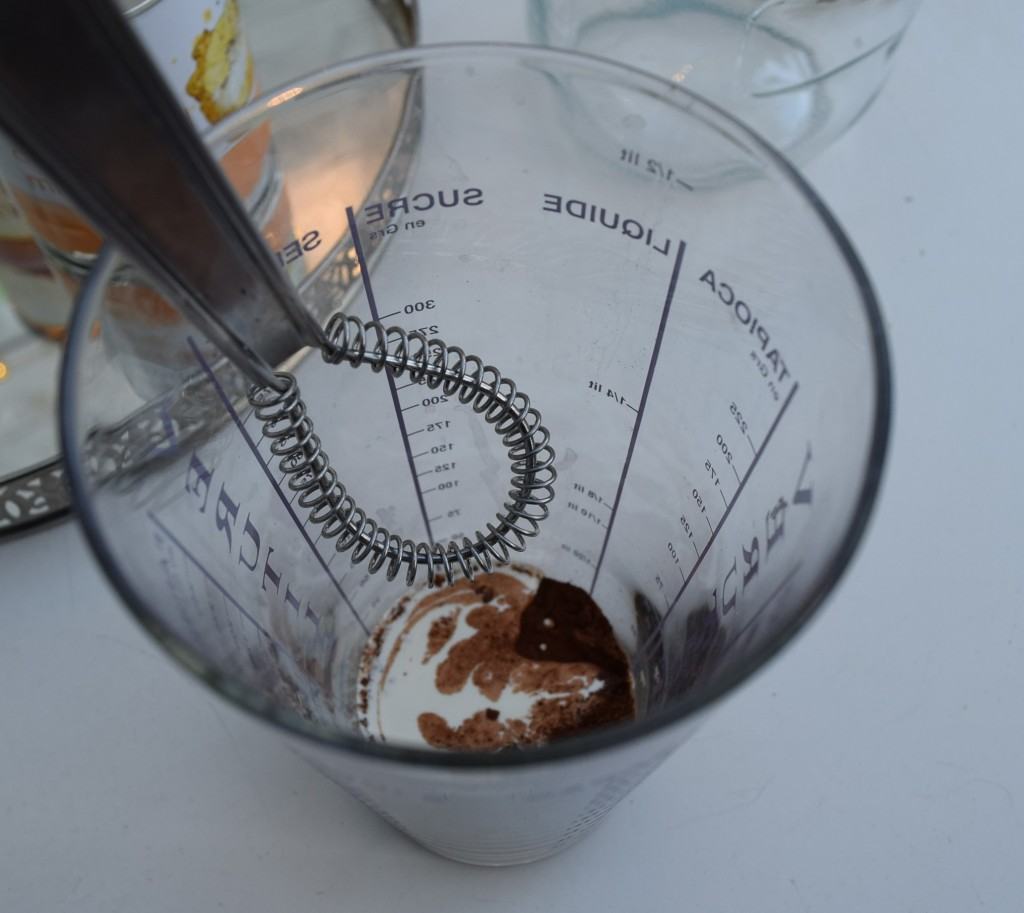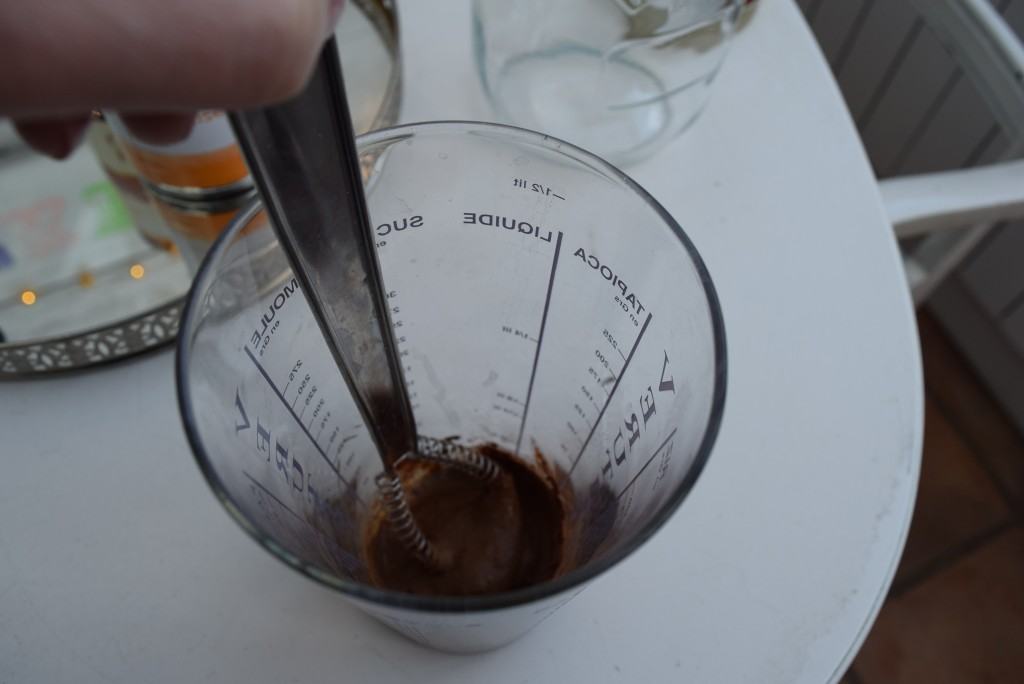 Once you have made the paste, gradually add the rest of the cream and blend until well mixed.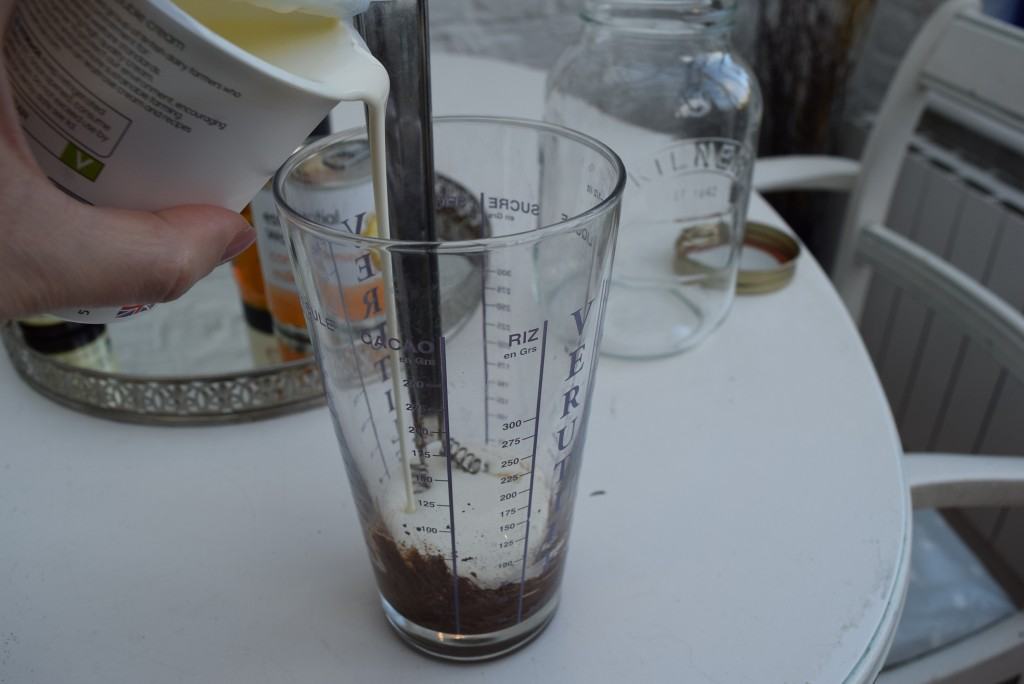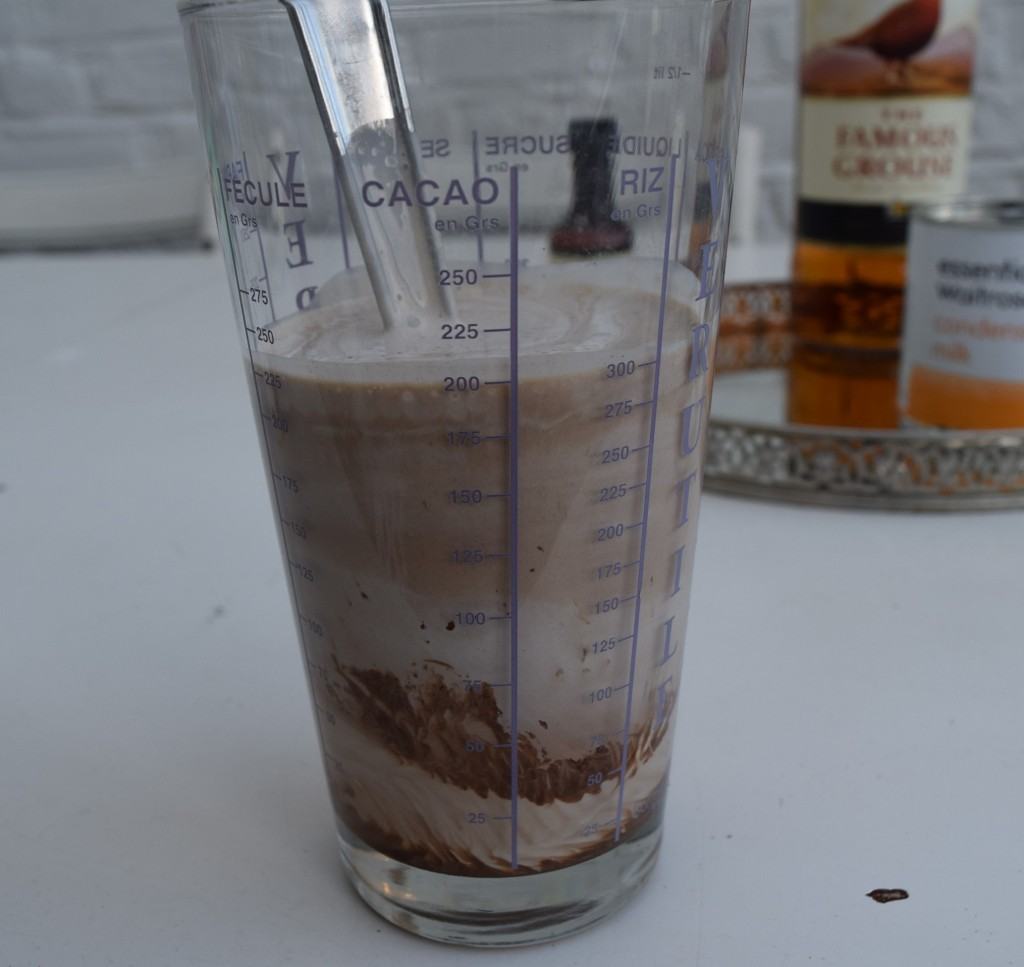 At this point, stir in the vanilla extract and then pour in the whiskey, Irish if you have it, Irish-ish if you don't.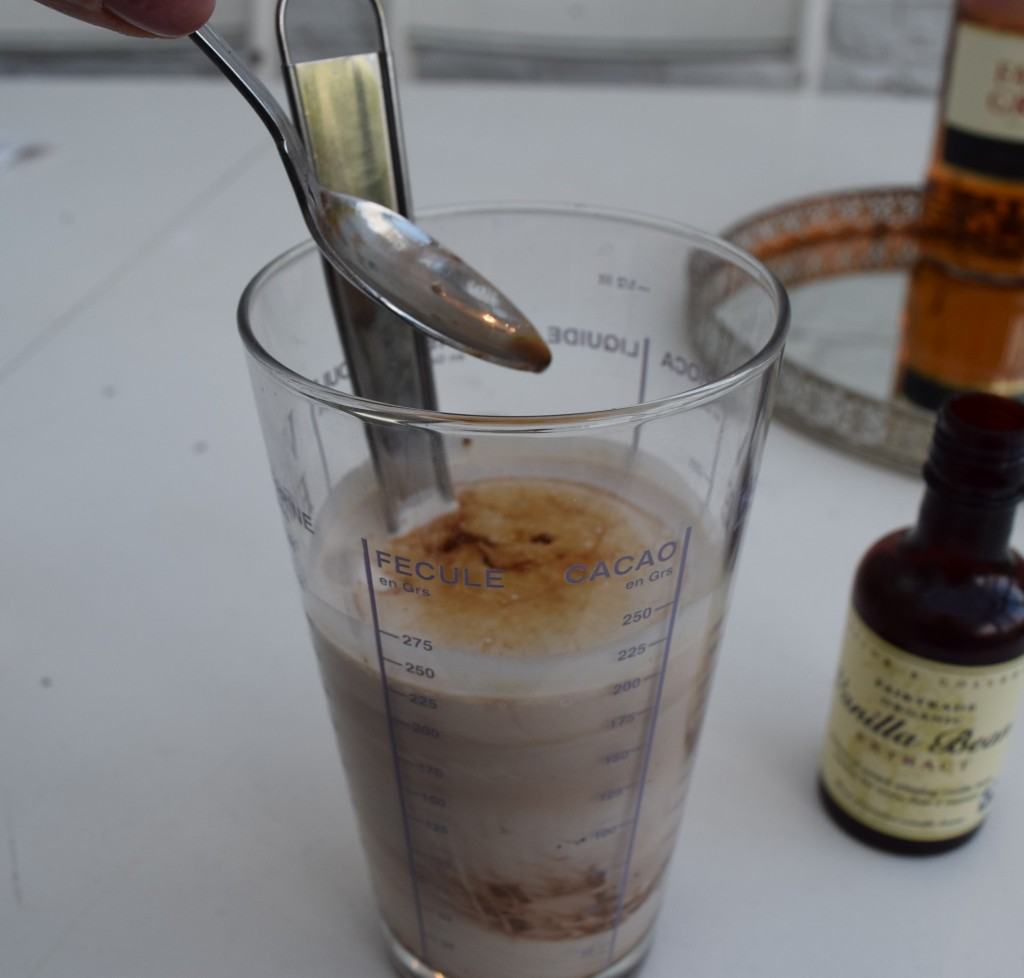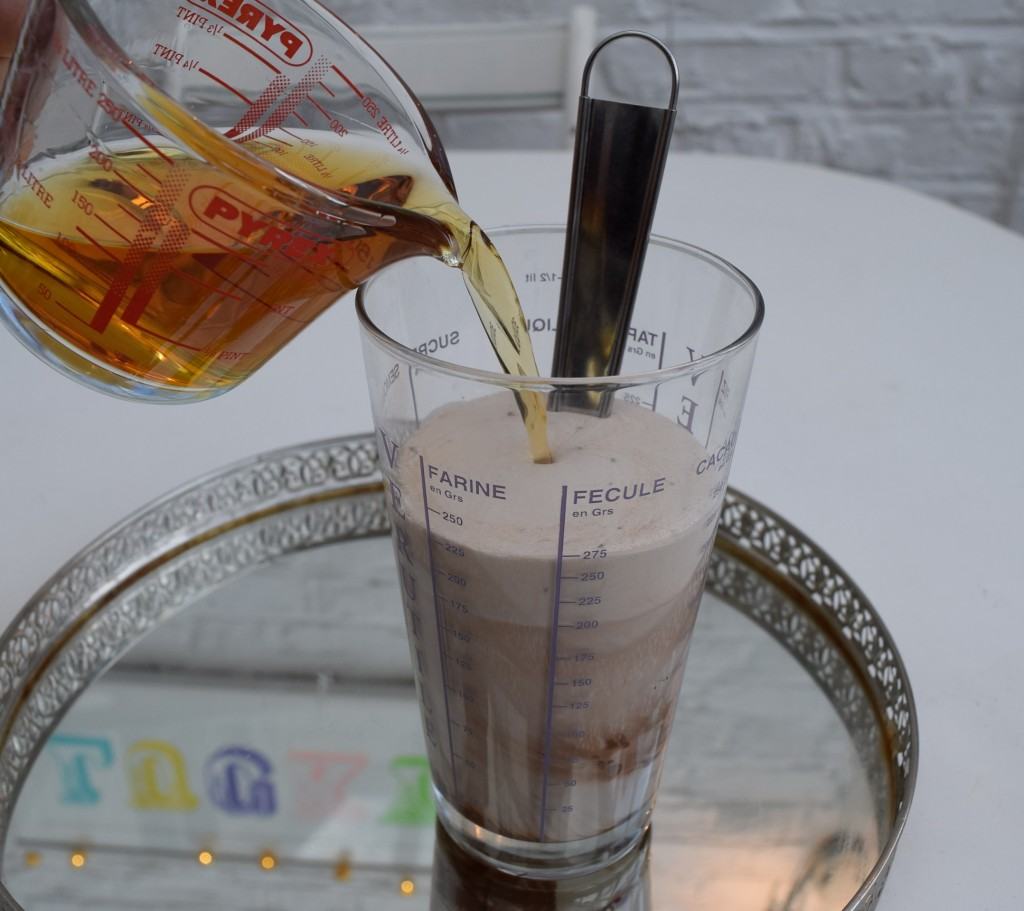 What's not to like, thus far. Whisk it all together again. Then, if you have used a jug big enough *not me* add the whole tin of condensed milk, not stopping to linger on the nutritional value of this Homemade Irish Cream. If your jug's not big enough, pour the condensed milk into your serving jar or bottle then top up with the Irish Cream. Give it a another really good mix, then pour into your bottle or jar (if you haven't done so already) and give the Irish Cream a shake.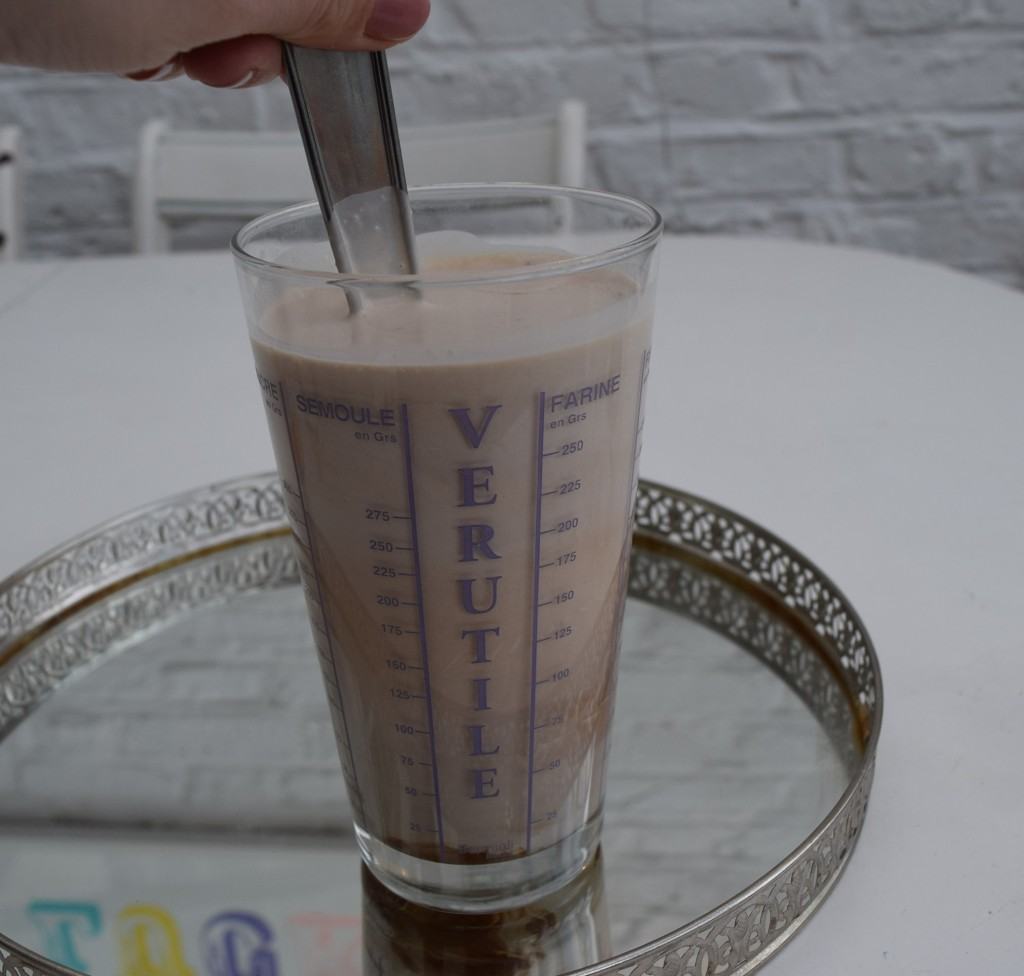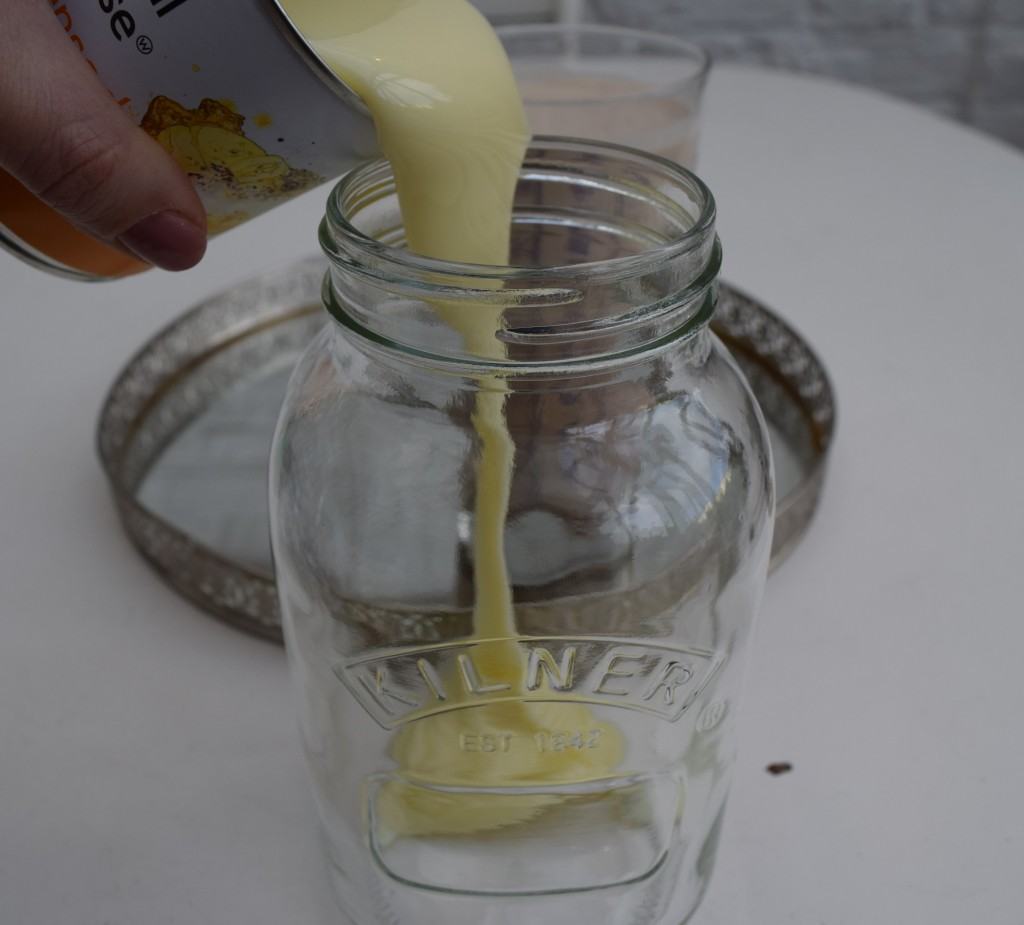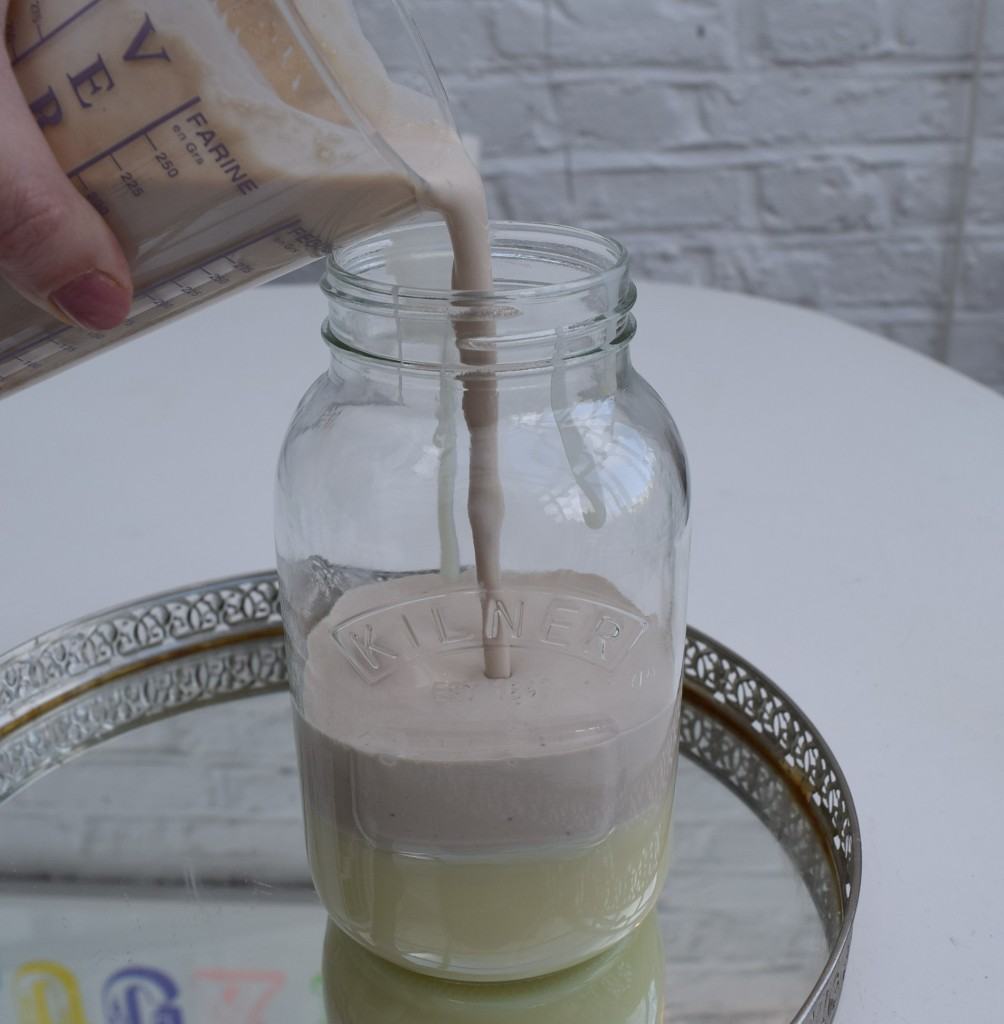 Try not to slop the condensed milk everywhere like I did. Mucky pup.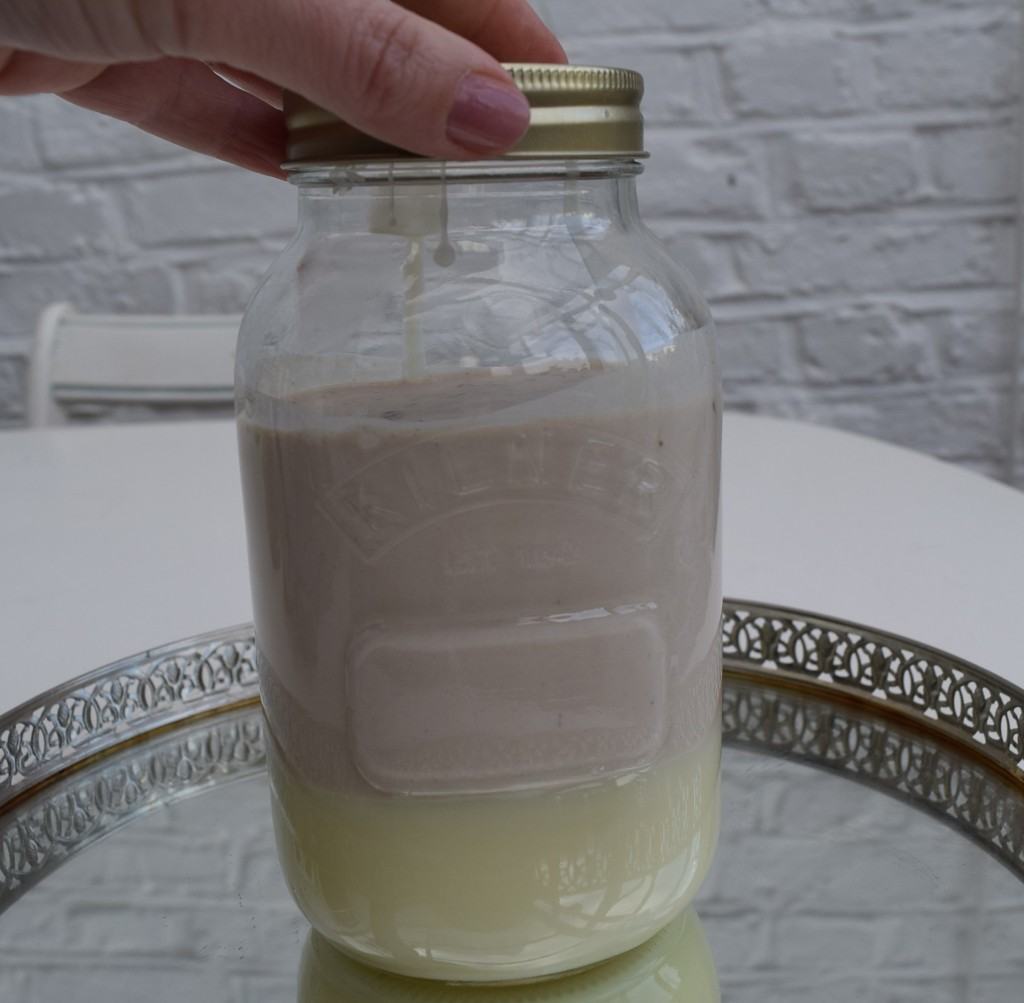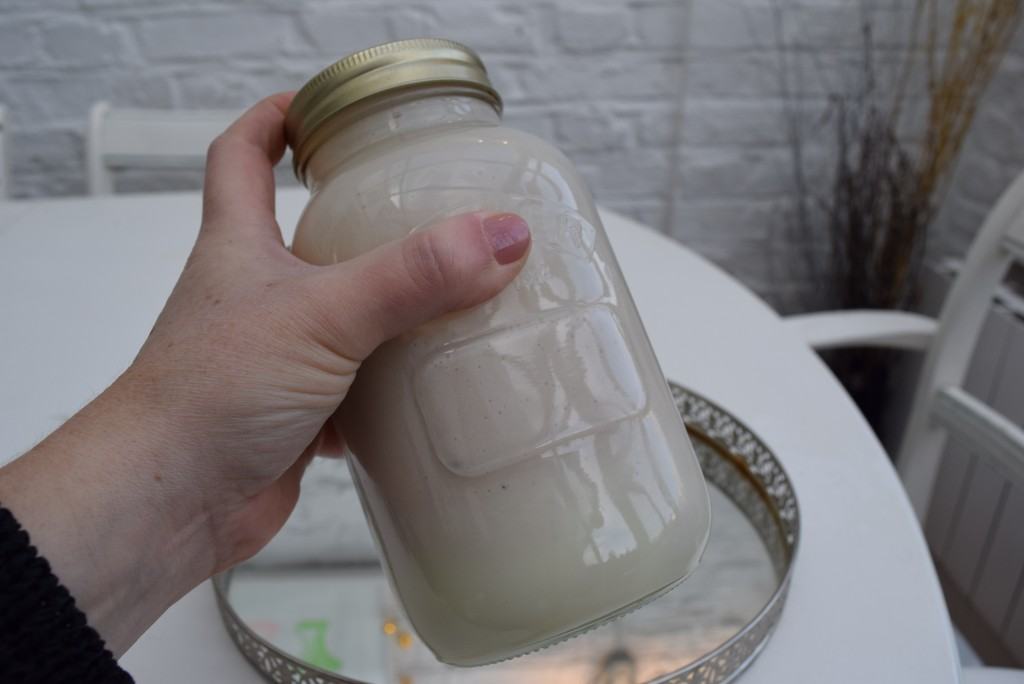 Look away from the hands and at the Irish Cream, yum yum yum.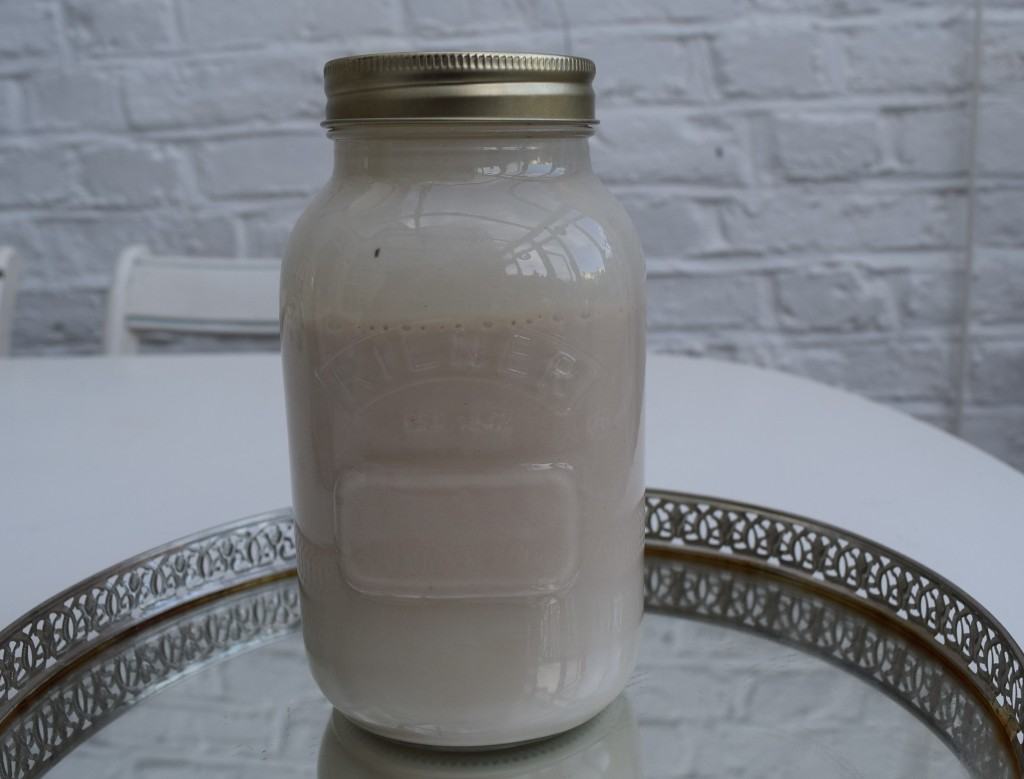 And there you have it. Homemade Irish Cream in all it's glory. Keep in the fridge until needed. And by needed I mean until it's chilled enough to sample which is about an hour if you can bear to wait that long. Serve over ice.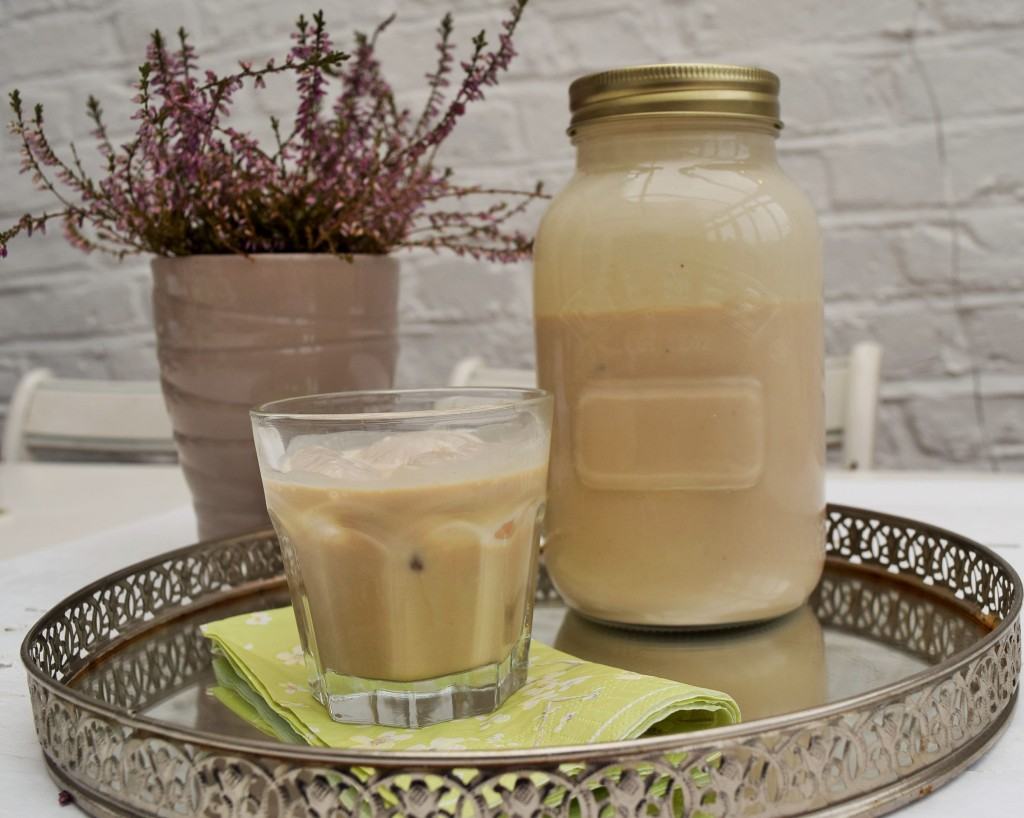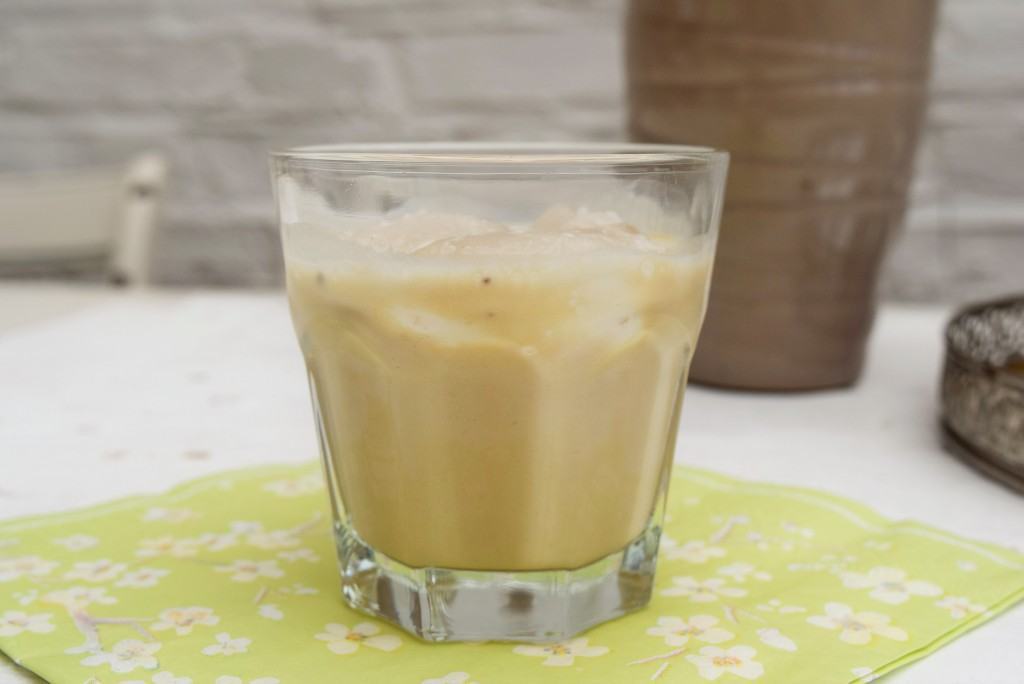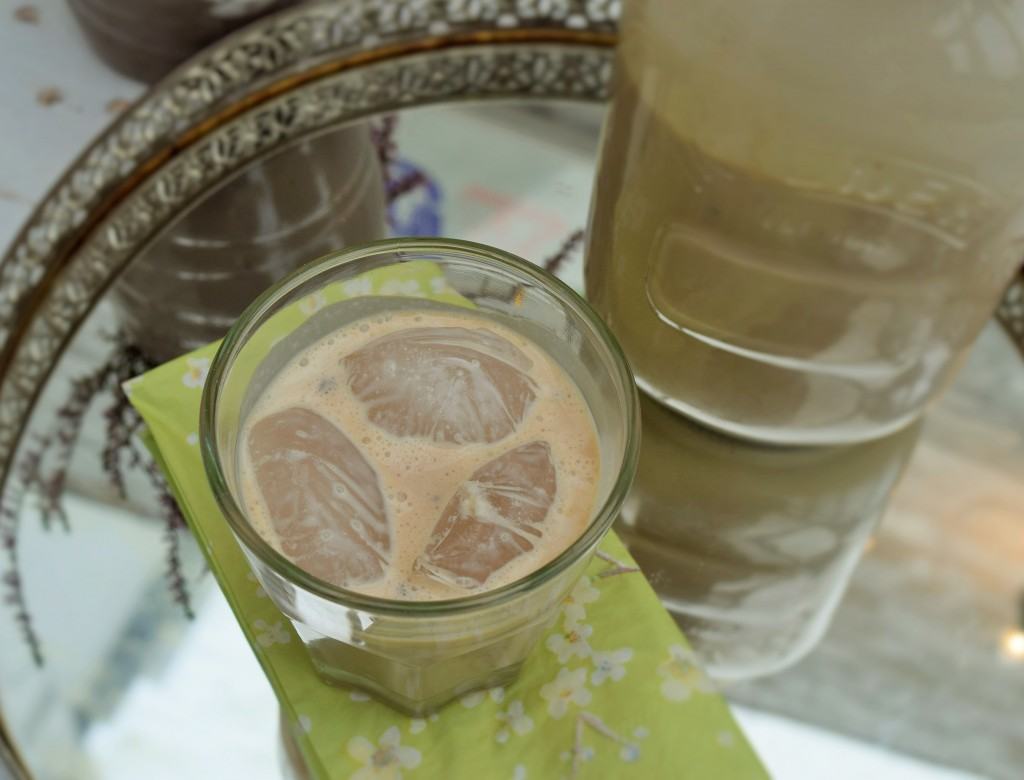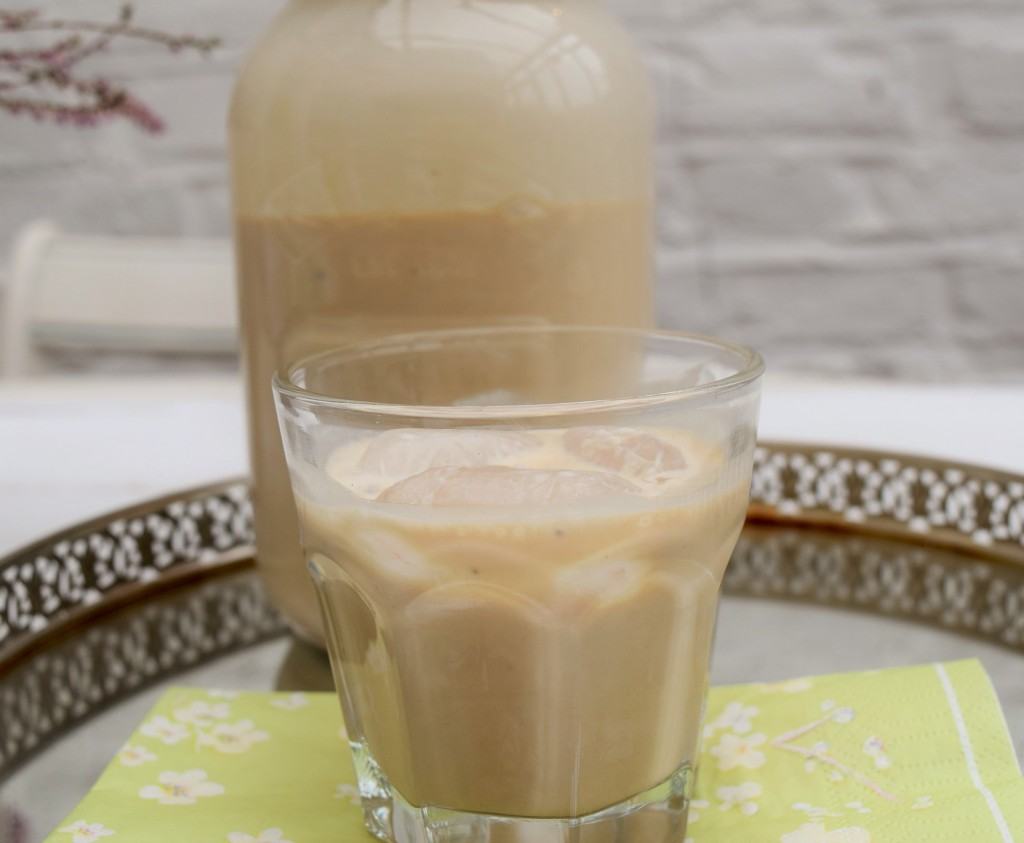 Enjoy this Irish classic, before dinner, with dinner, instead of dinner or after dinner. Just make sure you enjoy it.
Have a wonderful weekend and enjoy St Patrick's Day next week.
Lucy x
Homemade Irish Cream Recipe
You will need a clean glass bottle or jar
Makes approx 750ml
250ml double cream
1 teaspoon coffee powder, I used instant espresso powder
1/2 teaspoon cocoa powder
150ml Irish whiskey (or any whiskey, I untraditionally used Scottish as this was all I had)
1 teaspoon vanilla extract
397g tin condensed milk
In a large measuring jug spoon in the coffee powder and cocoa. Add a tablespoon of the double cream to blend the two powders into a paste. Gradually whisk in the rest of the cream, ensuring everything is well blended. Pour in the whiskey and stir again. Mix this with the tin of condensed milk, and pour into your serving bottle or jar and give it all a good shake. Store in the fridge for up to two weeks. Serve in a large tumbler over ice.