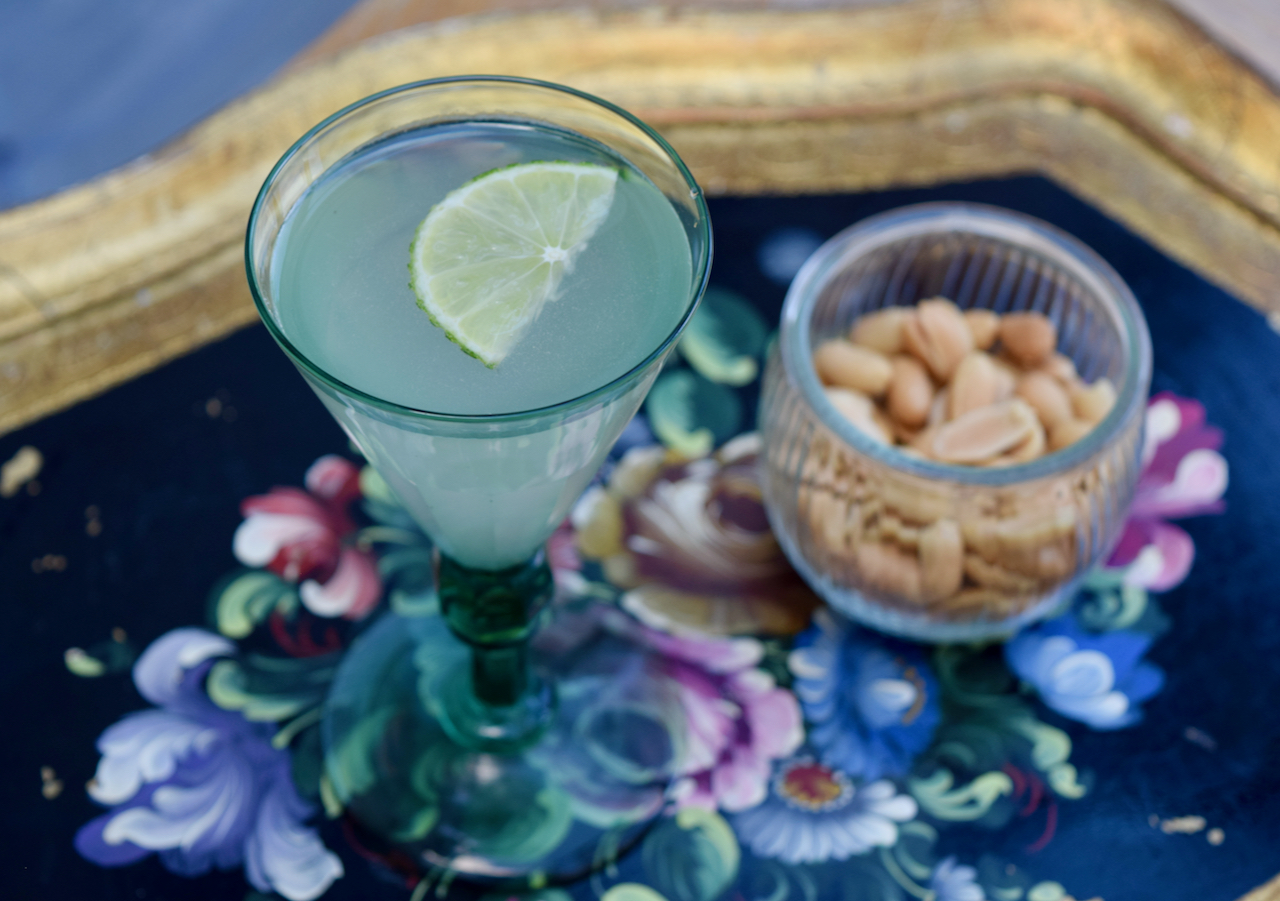 Gimlet recipe
We really hit the ground running last week with the opening up of lockdown restrictions. We did a bit of bloody freezing garden drinking then had a few glasses of wine with our Easter celebrations. Subsequently this week I've been trying to swerve the weekday boozing and to cut down on unnecessary calories. This Gimlet recipe feels as though it's good for you as it features a homemade lime cordial. And gin, and surely with that being made from juniper berries makes it one of your 5 a day?
Don't be put off by the making of your own lime cordial situation. I am the laziest drinker of all time and even I could be bothered to make it. It's just a simple simmering of sugar, lime zest, lime juice and water. For the Gimlet the chilled cordial is mixed with gin and ice, stirred and then sipped. The cordial recipe makes enough for at least 4 cocktails making it well worth the no effort it takes to make it. Keep it chilled in the fridge to enjoy further Gimlets at some later stage. Preferably in the garden with friends when the bloody weather warms up again.
Any cocktail featuring gin and just one other ingredient is the one for me. Just don't imagine the homemade lime cordial will last as long as you think; once you've made your first Gimlet, it probably won't be your last.
There's my gin decanter looking all glamourous and surprisingly full having been recently topped up, rest assured it won't last long. And my beautiful glass which I think was my wonderful Grandmother, Stellas. Waiting patiently to be filled with my lovely Gimlet.
Make a start with the homemade lime cordial so it has time to chill. Take a small pan and weigh in the caster sugar and add the zest of two limes.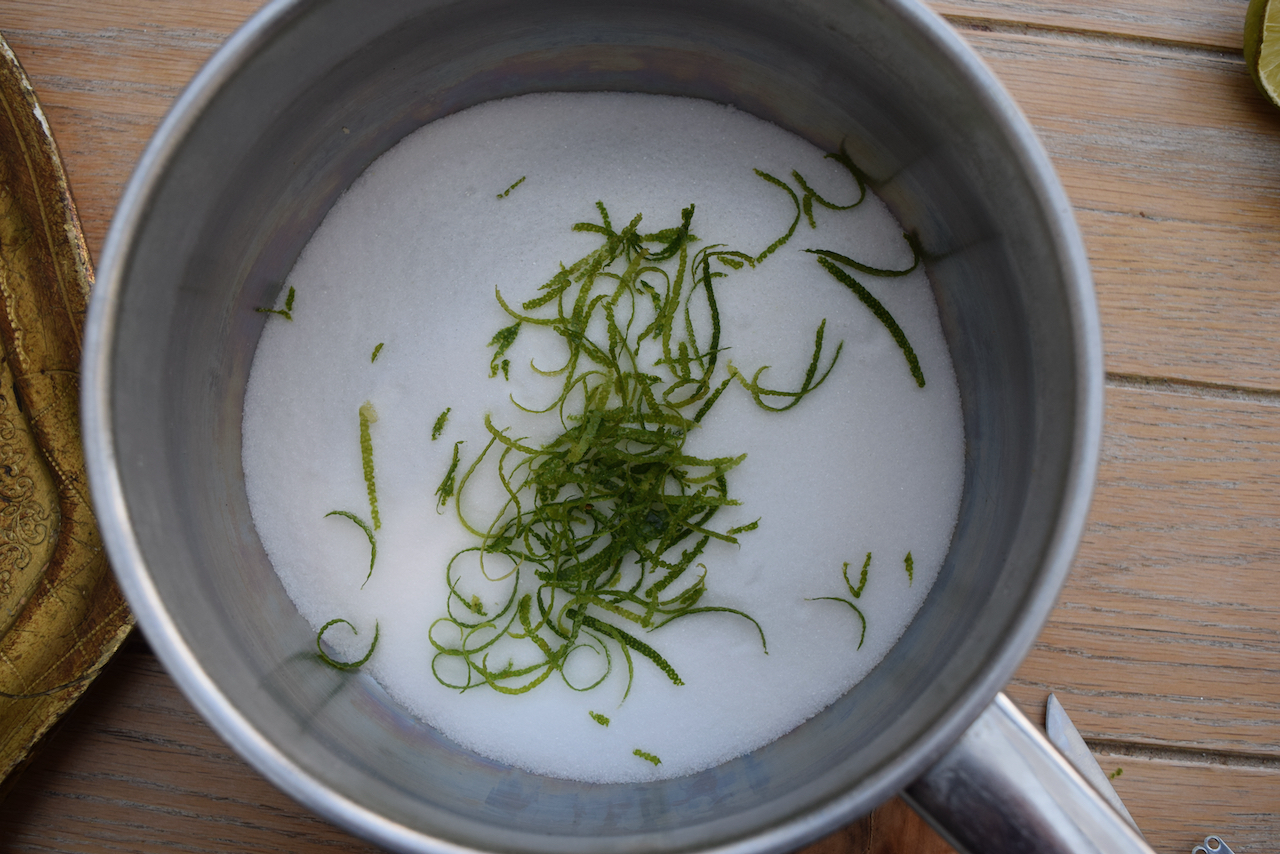 Now, juice the limes until you have 60ml of juice. Top up the jug with water until you have 100ml of liquid.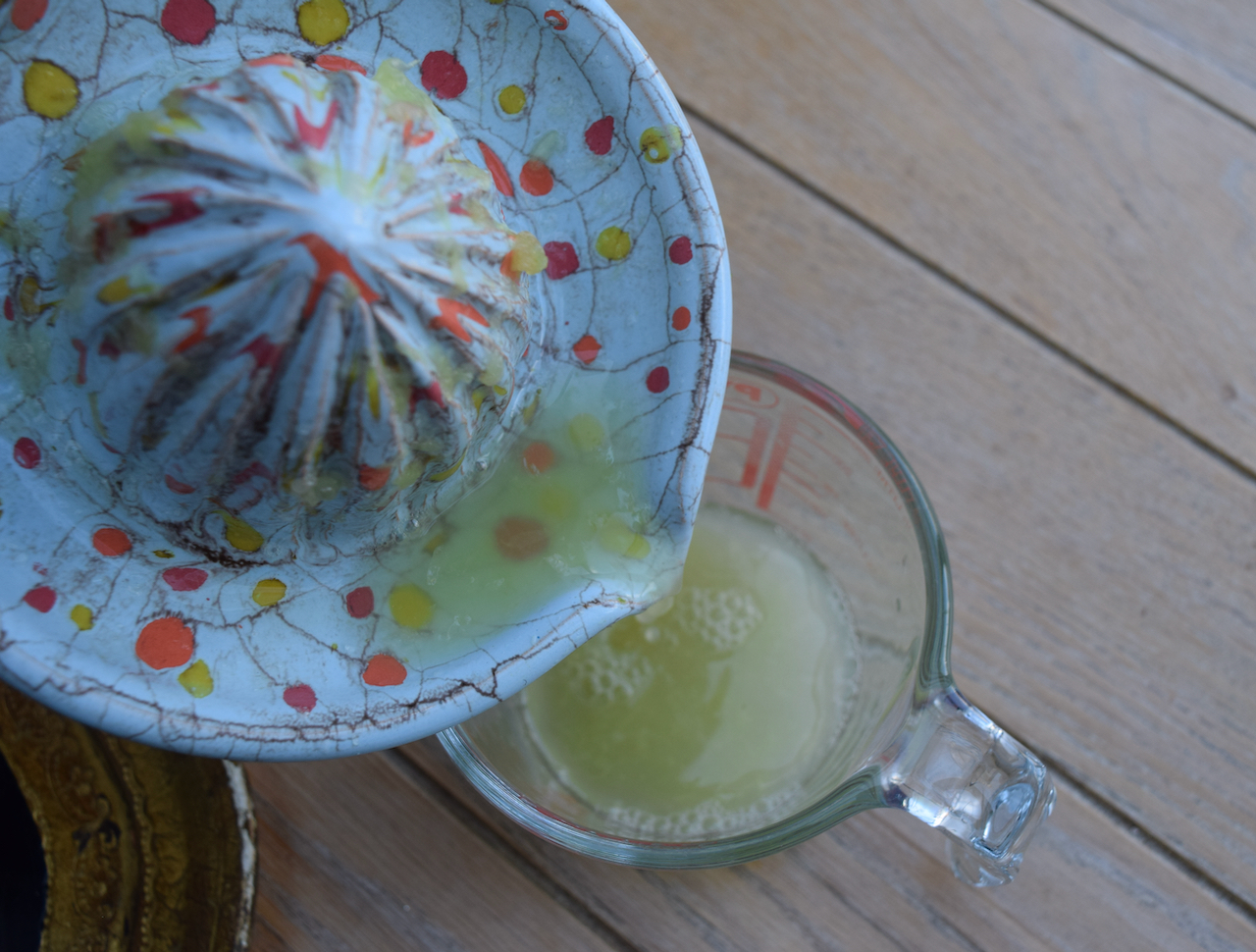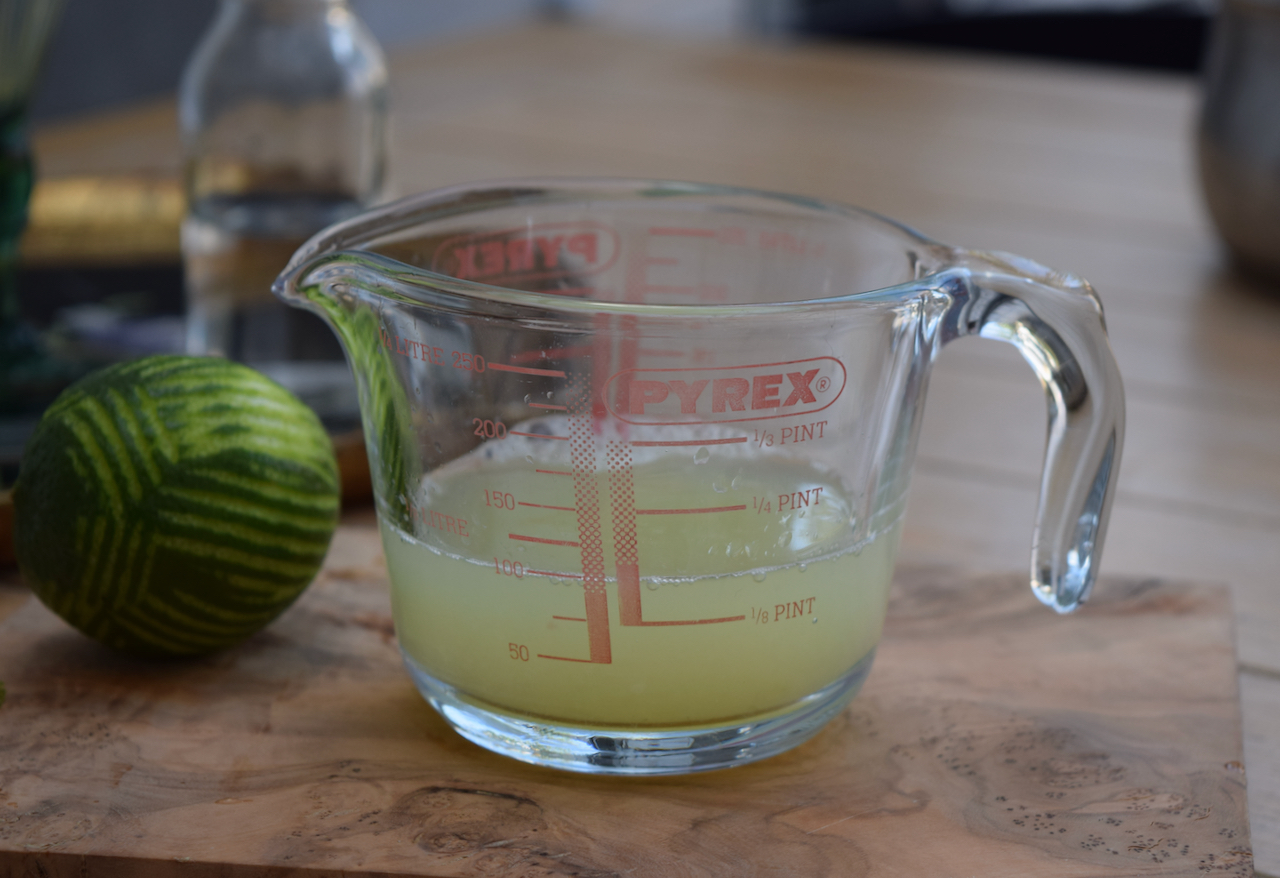 Pour the juice onto the sugar, stir and heat slowly on the hob until the sugar has just dissolved. Don't boil the mixture.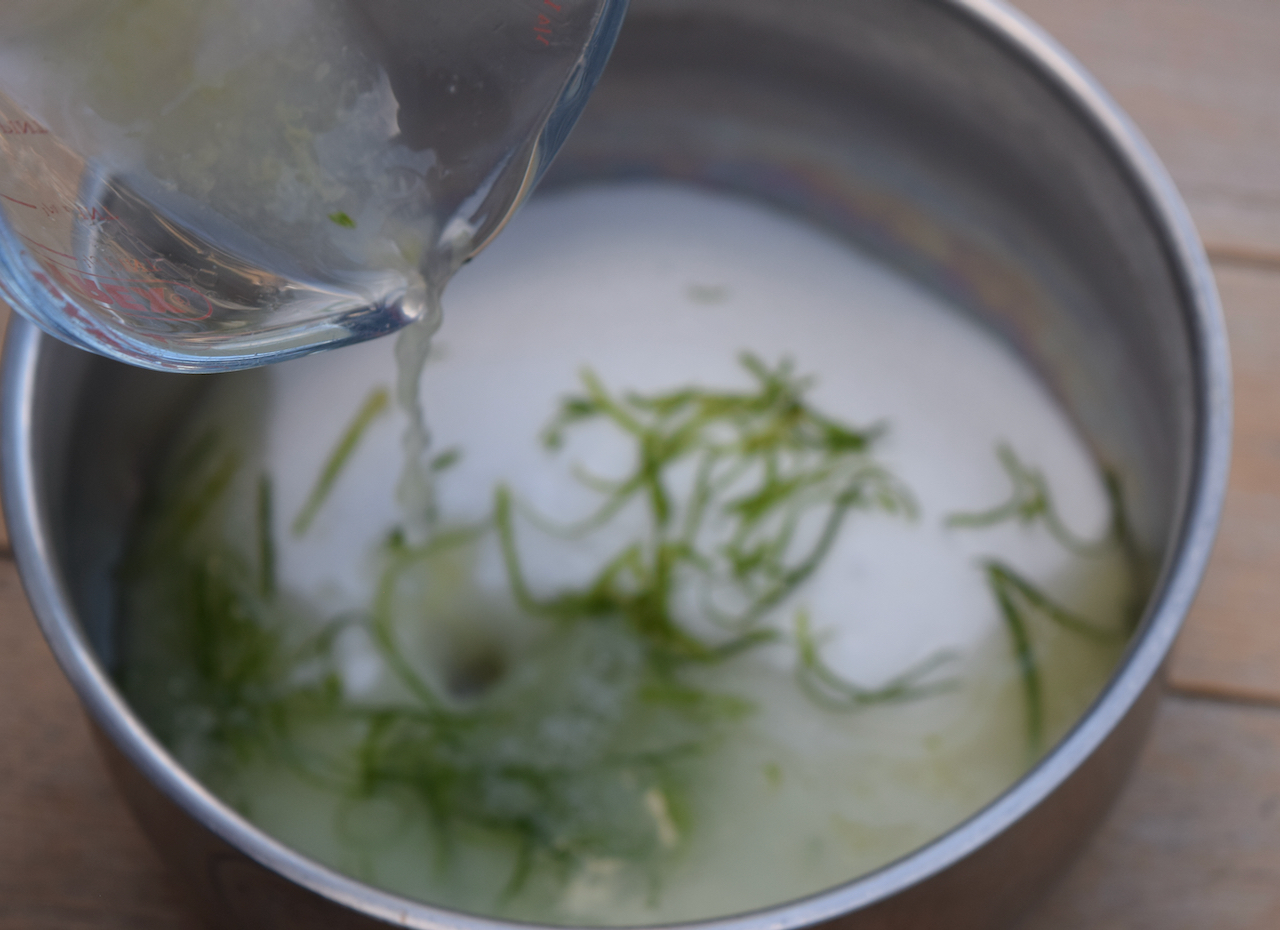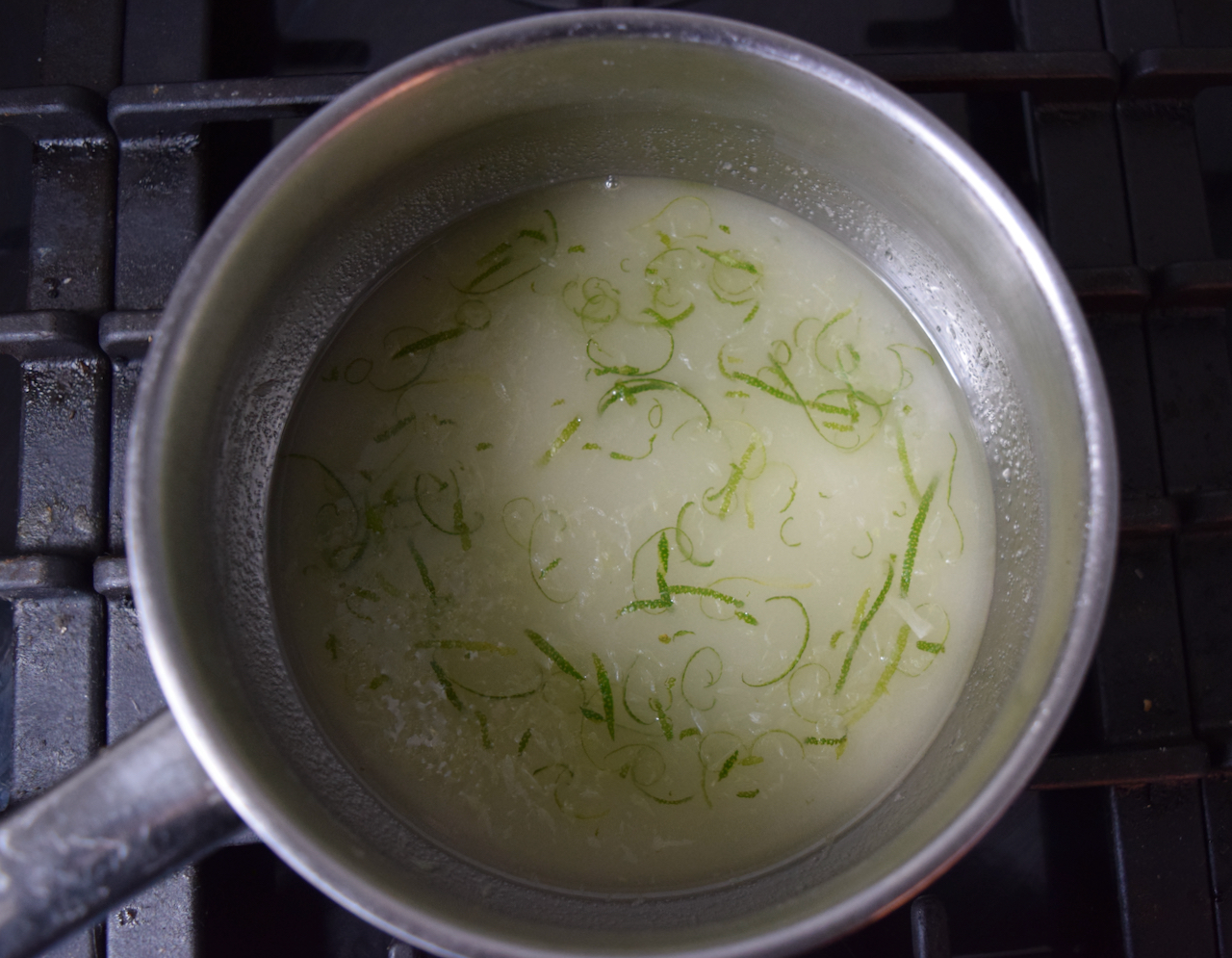 Strain into a heatproof bottle or jug and leave to cool.
Now it's time to make your Gimlet. Measure 50ml of gin over plenty of ice into a mixing glass.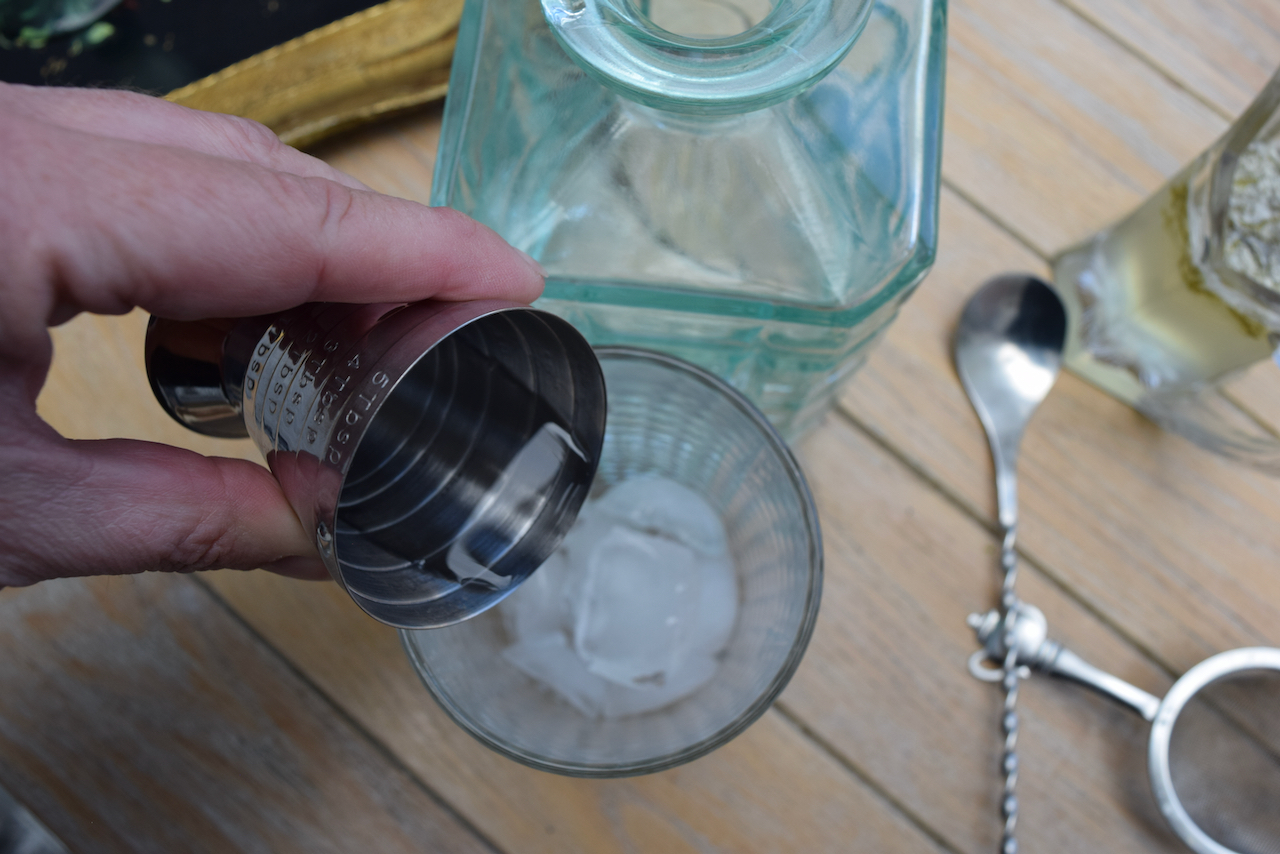 Pour over 50ml of the cooled lime cordial and stir until the mixing glass is chilled.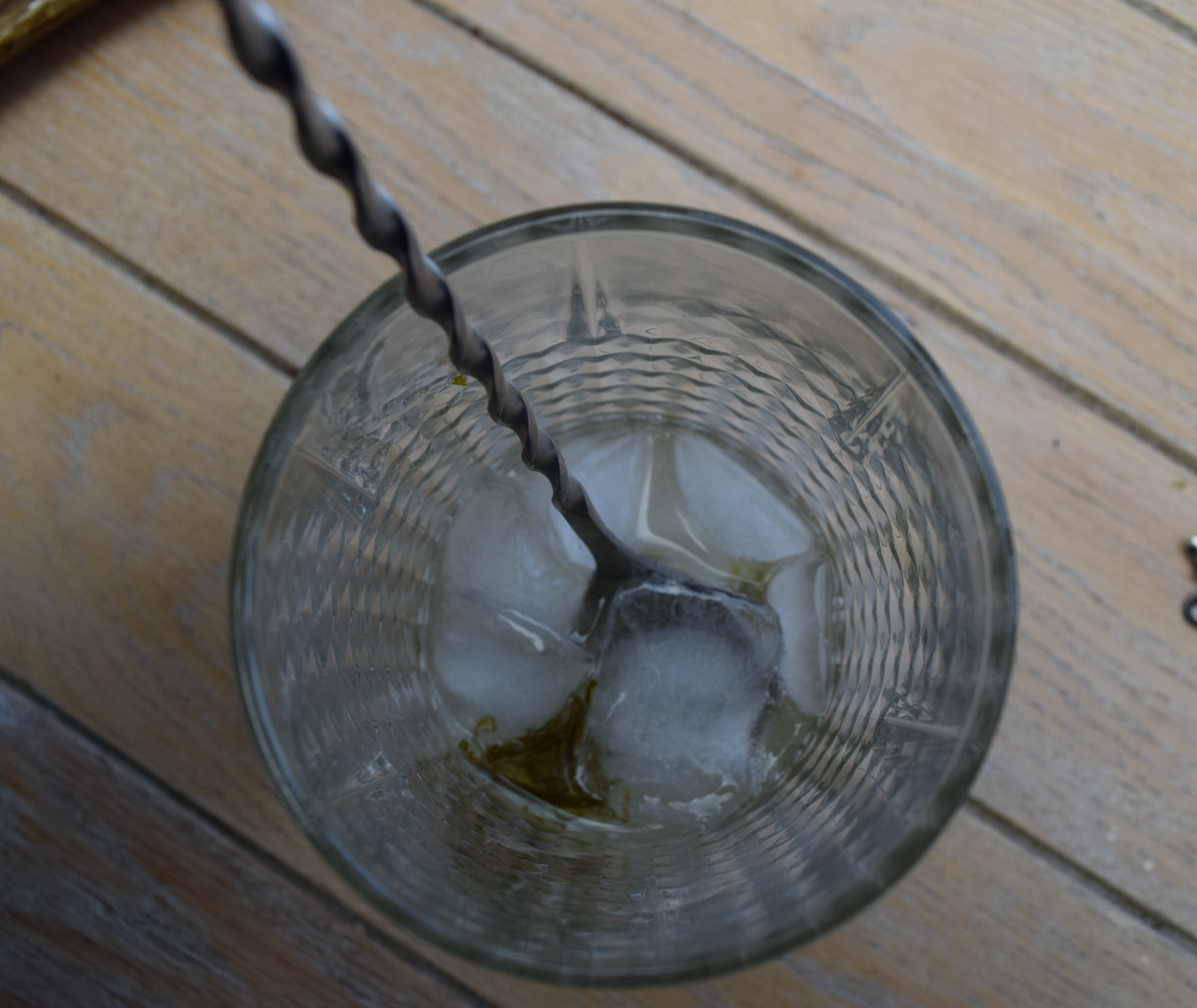 Strain your Gimlet into a chilled glass and garnish with a simple slice of lime.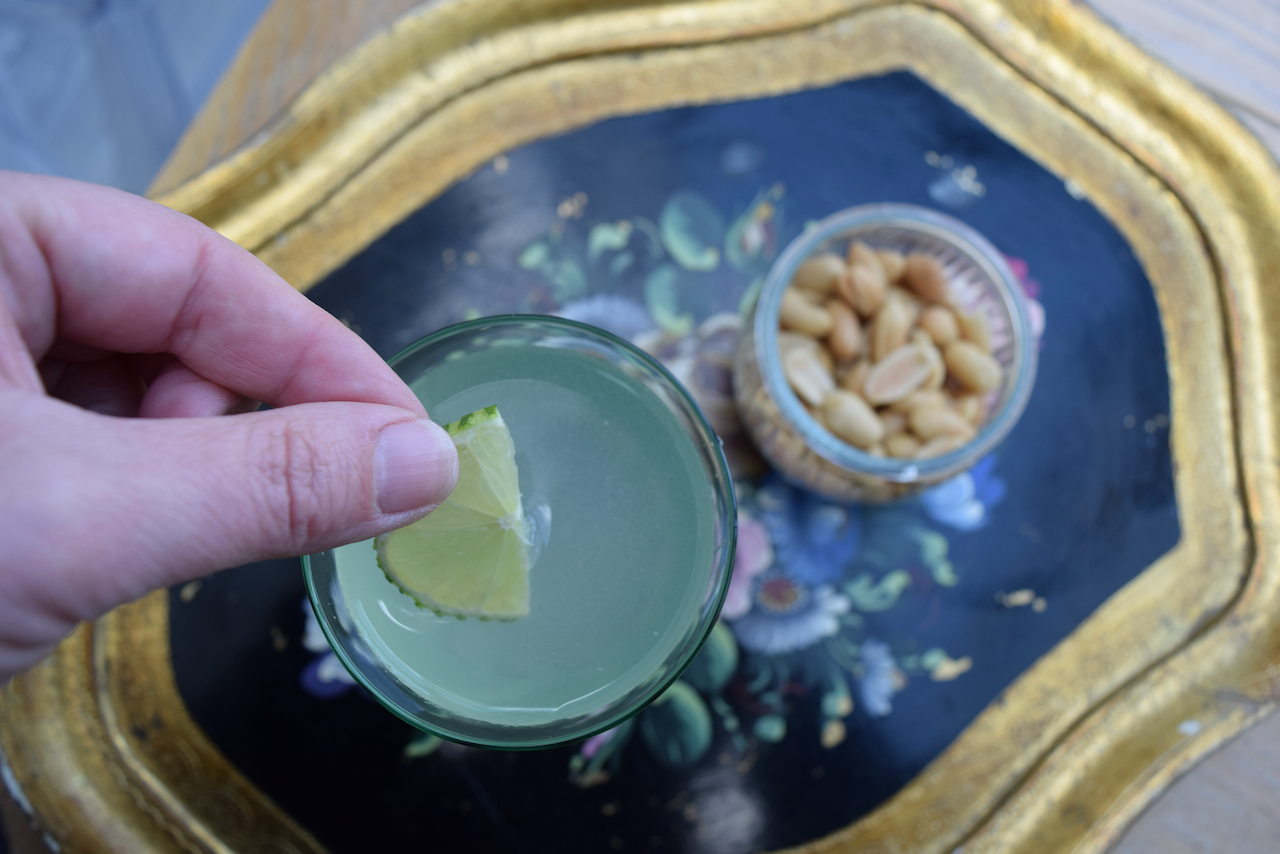 Sip and love this fresh, zesty drink.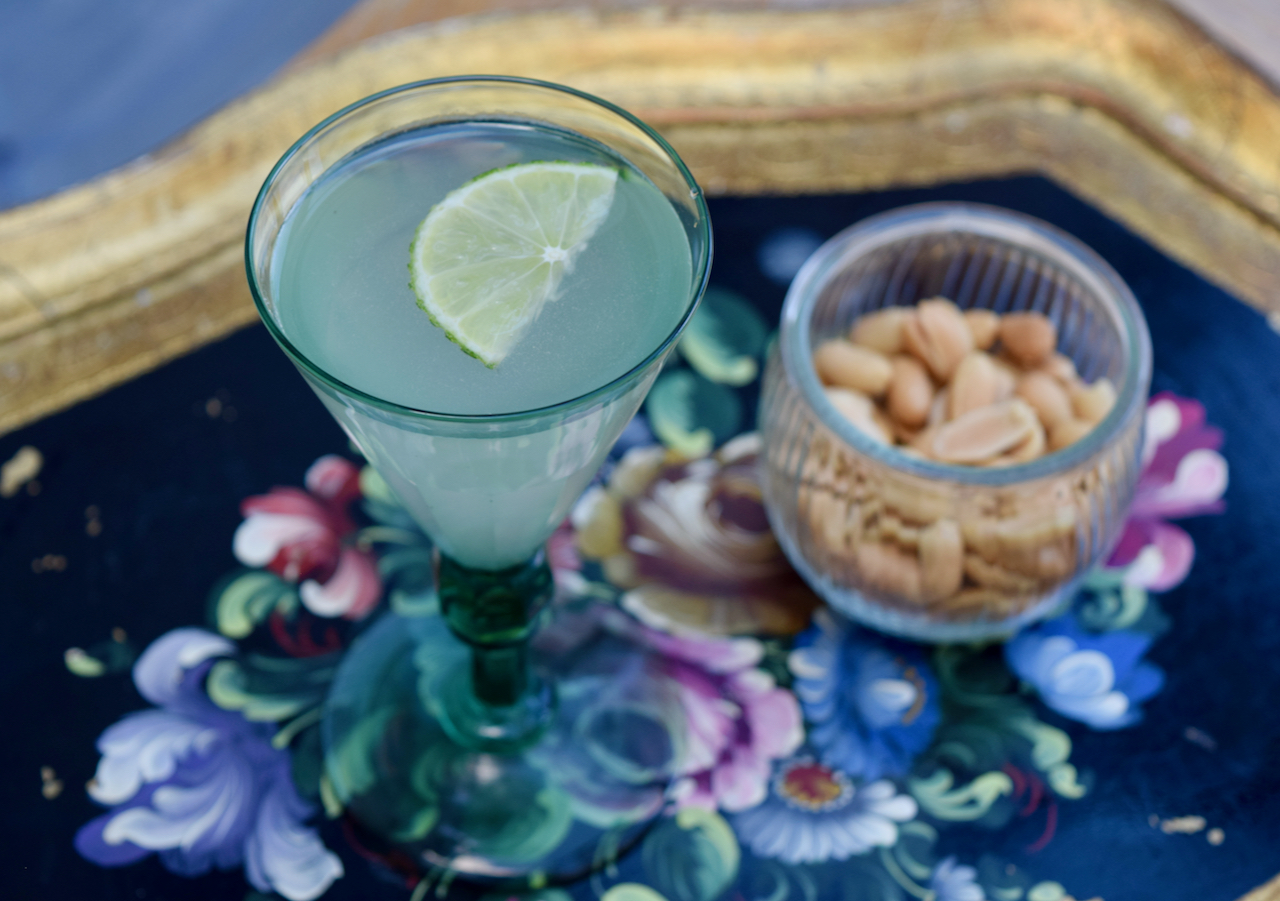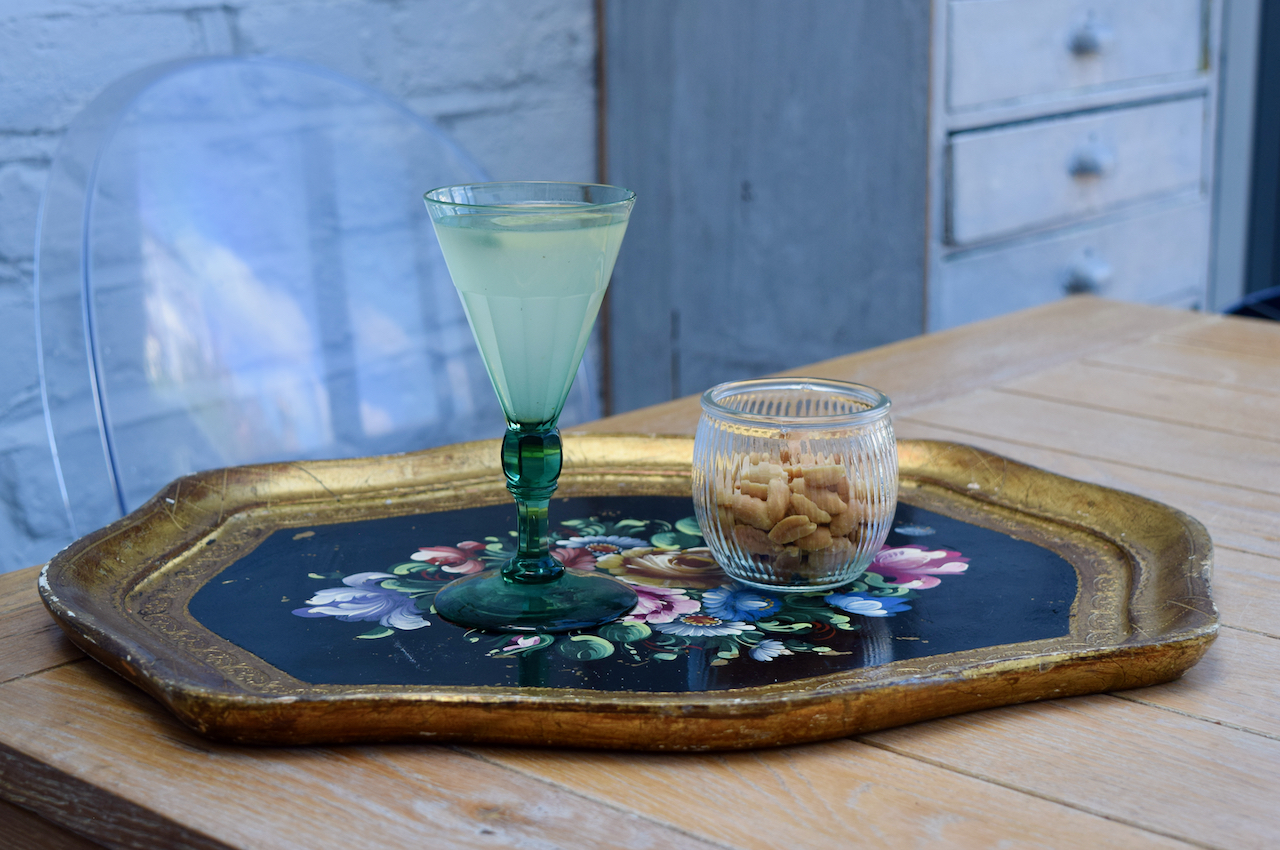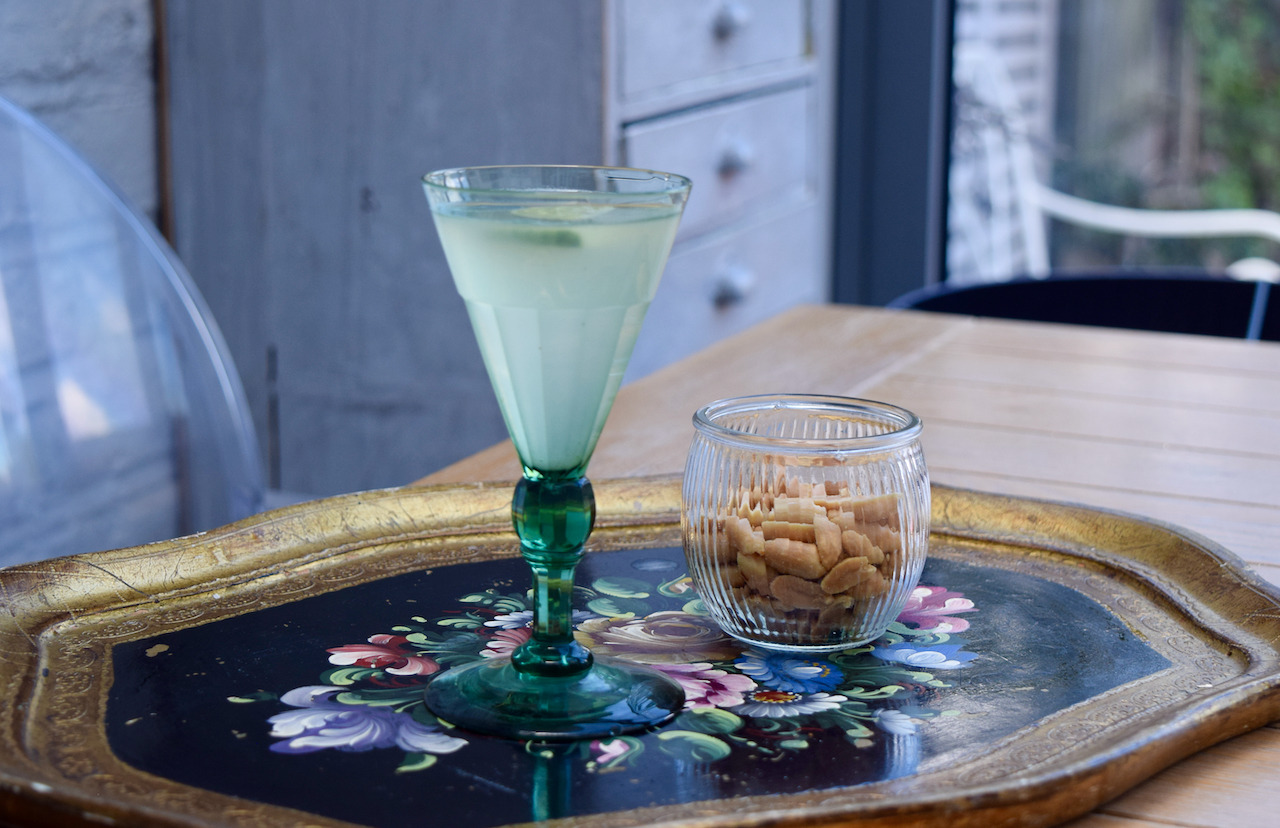 I'm all about the gin cocktails. And a Gimlet showcases it beautifully; use this to show off to your friends in the garden soon.
Lucy x
Gimlet recipe
Makes 1, with cordial for at least 3 or 4 more
Lime Cordial
2 limes, zest and juice
200g caster sugar
Gimlet
50ml lime cordial
50ml gin
Ice
Lime slice to garnish
For the lime cordial take a small saucepan and add the caster sugar and lime zest. Squeeze your limes until you have around 60ml. Top up the juice with water until you have 100ml then pour onto the sugar and zest. Put onto the stove over a low heat and heat slowly, stirring often, until the sugar has dissolved. Strain into a small heatproof jug or bottle and leave to cool.
To make the Gimlet add the gin and 50ml of your homemade lime syrup into a mixing glass half full of ice. Stir until the glass is super chilled. Strain into a chilled glass and garnish with a lime slice. Sip and make another, you will have spare cordial.