Horse's Neck Cocktail Recipe
This Saturday sees the 2016 Grand National taking place. I know it's not particularly politically correct to like this horse race, but we have watched and loved this since I was a small child. I used to love spending 50p on an each way bet and hoping my horse would win and I would be rich. Nothing's changed really apart from the fact I have to pay for my own bets these days, Clyde makes me pay up front whereas my Dad never used to.
So to celebrate this big day in the horse racing calendar, today's Friday Cocktail is the Horse's Neck. I have no idea why it's called the Horse's Neck, however, it does have a strange lemon peel garnish which I think is meant to resemble the shape of a horse, but mine certainly didn't. The drink, however, is perfection. I love Brandy and my Spanish 103 brand is still going strong. This mixed with a fragrant splash of Angostura Bitters and peppy ginger ale makes the perfect, refreshing spring cocktail. This is terribly drinkable and I have to confess to this one in the photograph barely touching the sides I drank it so quickly.
Whether you are betting or not this weekend, I would certainly make a Horse's Neck as a good omen. And if you do win big on the race, don't forget who your friends are *me, sod all your other friends*.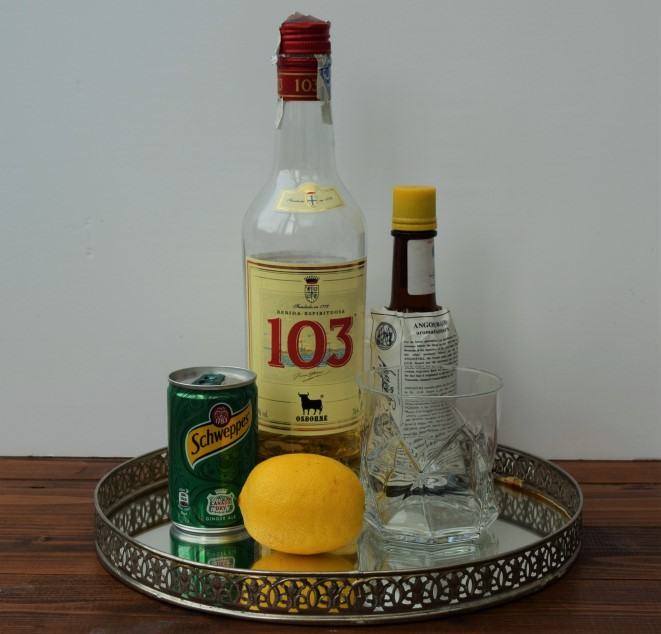 So simple, but so super delicious. The Horse's Neck is quite the addition to my cocktail repertoire. No overly complicated ingredients here, you should have everything you need in your drinks cabinet.
Make a start by adding a big handful of ice to your glass followed by the nice big shot of Brandy.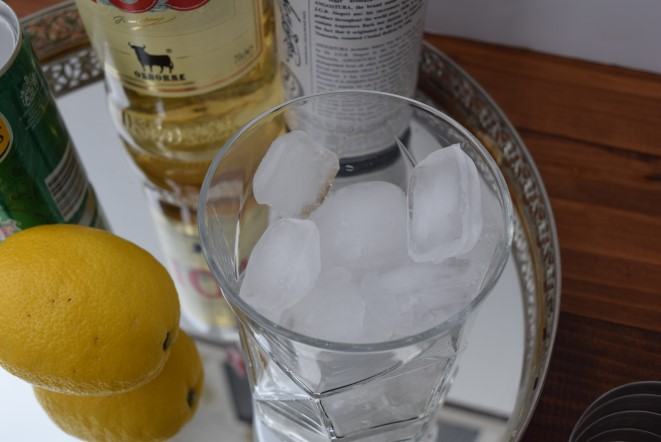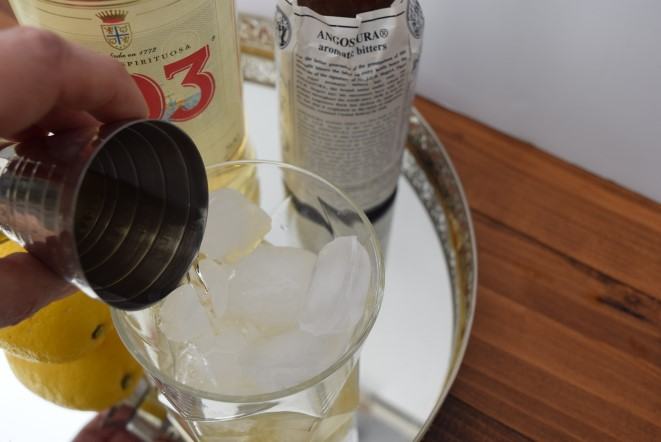 Such a super promising start. Next, add the aromatic bitters then top up with ginger ale. I had a small can with about 150ml's in and that was perfect.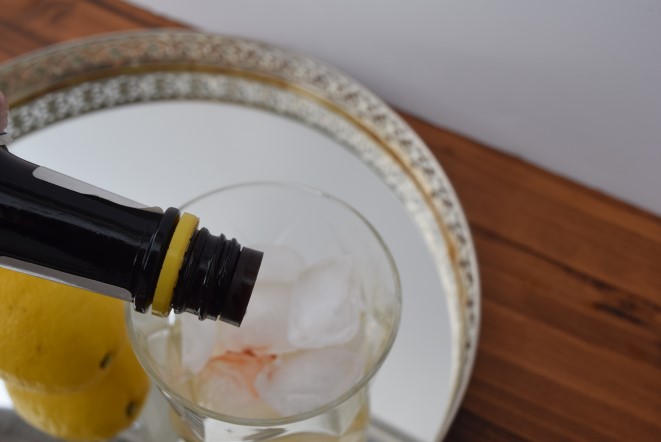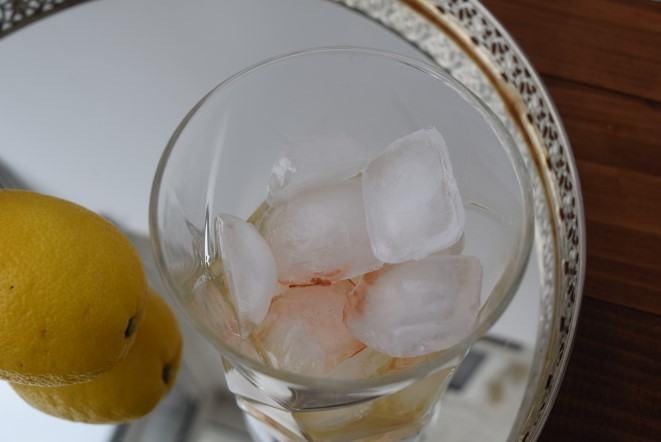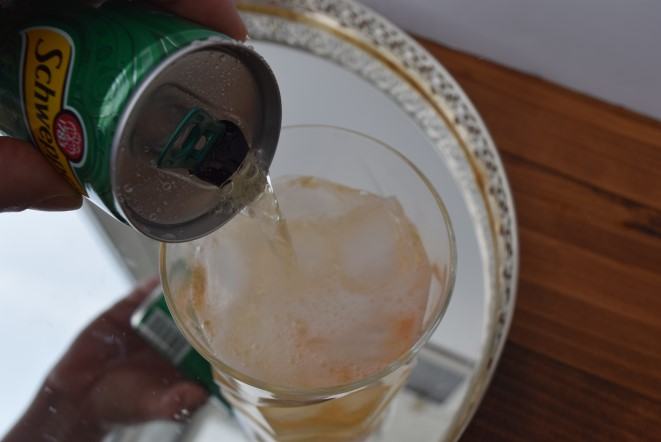 Now all that's left to do is to garnish with the long piece of lemon peel which allegedly looks like a horse and the drink's all yours.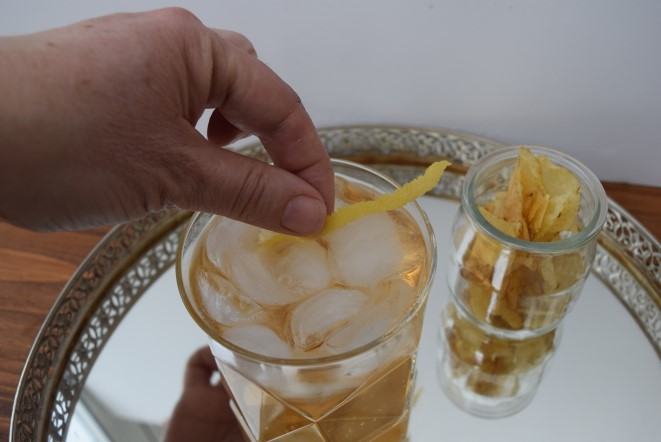 Oh dear, I hope my old lady hand isn't putting you off the delicious drink.
Sip away on this thirst quenching cocktail while perusing the form sheet for the Grand National 2016. Or use my tactics – pick an amusing name or pleasing coloured silks.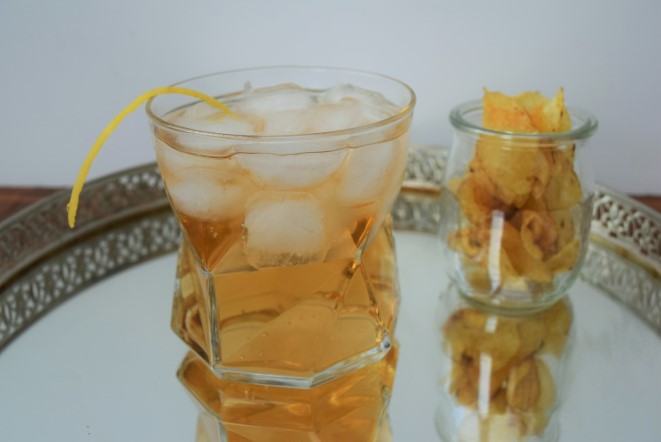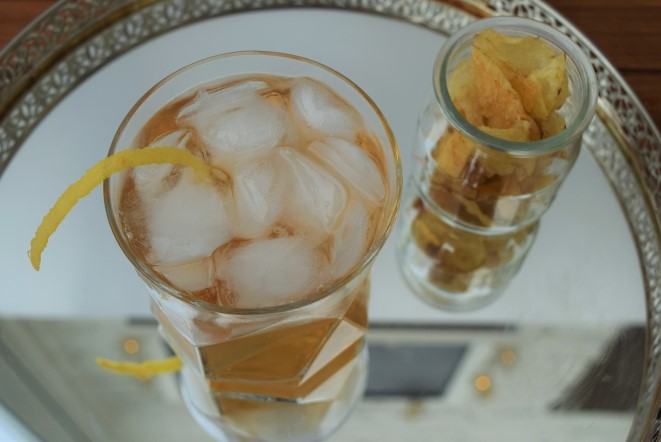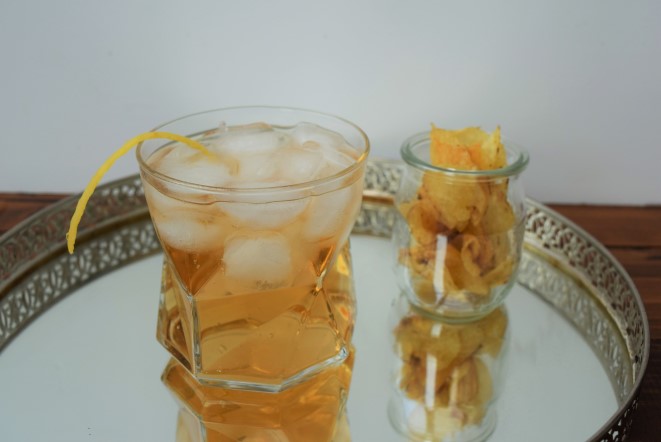 Finger's and everything else lucky crossed it's a safe and fair Grand National on Saturday. And someone in your house has the winning horse in their sweepstake, then it can be drinks on them.
Have a lovely weekend.
Lucy x
Horse's Neck Cocktail Recipe
Makes 1
You will need a fancy tumbler
50ml Brandy
1 teaspoon Angostura Bitters
Ginger ale to top up, approx 150ml
Ice and a long strip of lemon peel to garnish
Add a large handful of ice to your tumbler. Add the shot of Brandy then the teaspoon of bitters. Top up with ginger ale and stir.
Take the lemon and cut a long strip of peel. Drape it over the side of the glass to garnish, then sip away.